Sponsored by The Tourism Association of Central Region in Fukushima Prefecture
The Temple
Originally founded in 807, this temple was historically famous for lending prosperity and protection to farm animals. The main building is showing its age these days, but if anything the age adds a sense of timelessness to the place. I recently found my way to Todosan Manpukuji to see the famous Showa Rakan, and was overwhelmed by the variety, and beauty of the statues strewn across the mountainside. I highly recommend making a visit, although it is slightly inconvenient to get to, the temple is definitely worth the trouble. I will go into more detail of my experience here.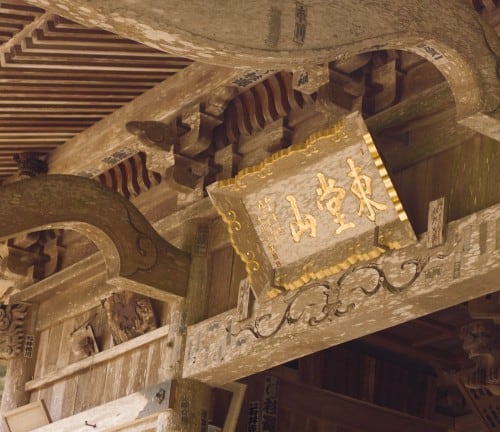 The temple was easy to find, the main road was marked with a large sign and a few statues grinning madly at passing cars. We found our way to the parking lot and began the ascent to the main temple. Within minutes of climbing we were greeted by our first set of Rakan. Each statue was depicted differently, and lined the staircase we climbed. An especially important Rakan rested at the foot of a large cedar tree; in his hands he held a stack of Japanese bills, spread out into a fan, marking him as a Rakan of prosperity and business. Dozens of coins lay at his feet, offerings from those who had visited in the past.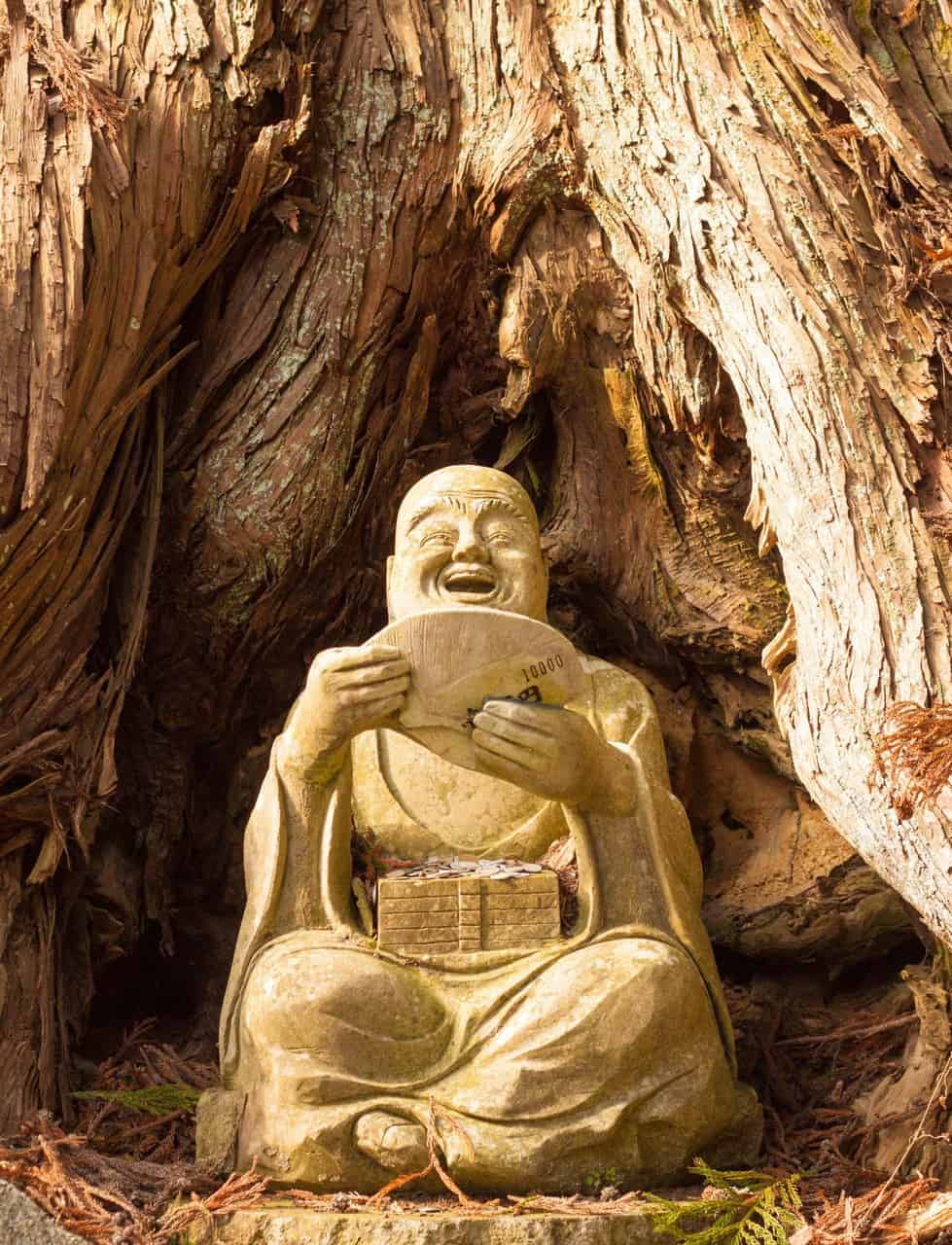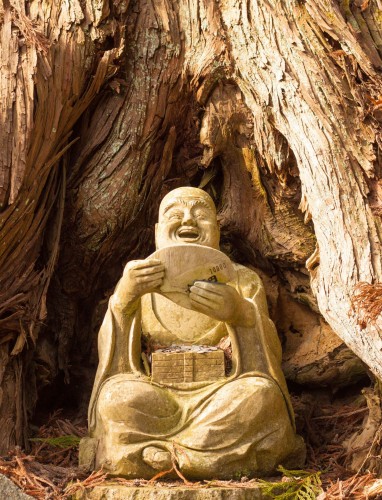 We continued up the stairs, the statues appearing more often as we went. The final set of stairs led up to the bell tower, perched on a large boulder, and finally the temple. After paying our respects at the temple we began our walk through the tree-lined path, the Rakan Sama sprinkled throughout the trees.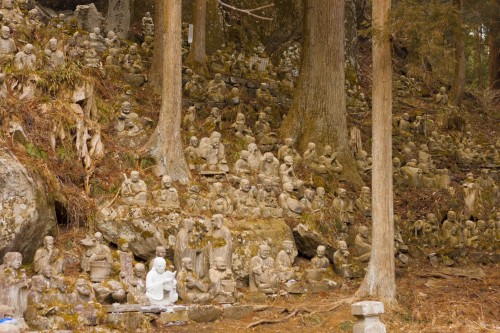 Omotesando – The Tree Lined Avenue
Omotesando is officially the name of a large tree lined avenue in Shibuya, but unofficially it refers to any path that is lined with large trees. At Todosan Manpukuji Temple the omotesando is a path leading away from the main temple and up the side of the mountain. The path is lined by cedar trees dating back hundreds of years, and among the trees, and perched along the hillside sit the Rakan Sama.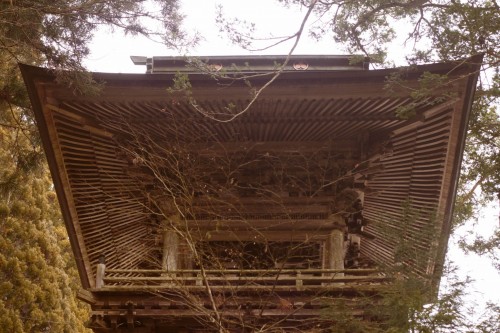 The Rakan Sama
Certianly the most interesting feature of Todosan Manpukuji Temple is the Rakan Sama. You can find rakan statues at many places throughout Japan but rarely in such a large quantity, and not often are they left to age outside in the natural environment. This more than anything creates a truly magical atmosphere.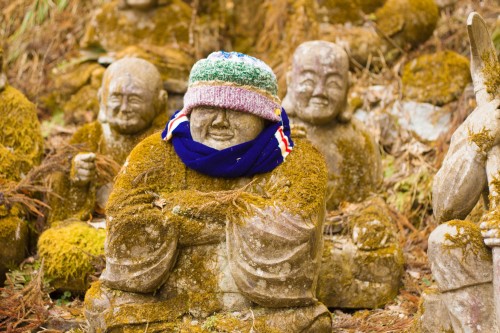 Over 460 statues rest beneath the cedar trees, each face unique. Some show their age more than others, covered with a soft mossy fur, while others are clearly very new, the stone shiny and unblemished.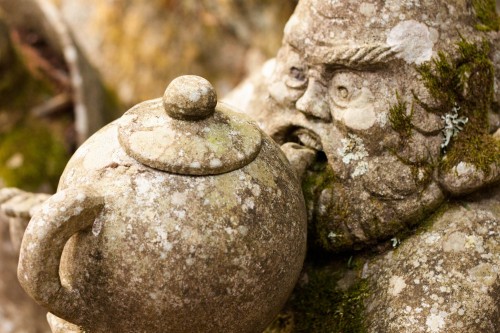 Rakan refers to a type of statue representing arahan or "one who is worthy." These are often said to be Buddha's disciples who have reached nirvana and gained enlightenment. At Todosan Manpukuji Temple, rakan statues first began to be produced in 1985, so they are a fairly new addition to the temple. But what makes them truly unique is their diversity. Anyone can request that a statue be made, and they can choose and design the statue themselves, this lends a very distinctive quality to each statue, no two are alike.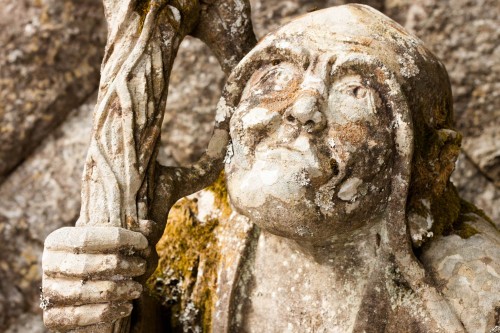 As we walked through the forested path, occasionally taking a detour to examine various rakan, I found myself wondering about the people who had asked to have the statues made. Did they do it to memorialize a loved one, to pray for success and good fortune? Each person had his or her own motivation, their own beliefs and emotions and ideals went into each representation of arahan. Those glimpses into the life of someone unknown added an extra layer of depth to my visit, and left me feeling incredibly humbled and contemplative.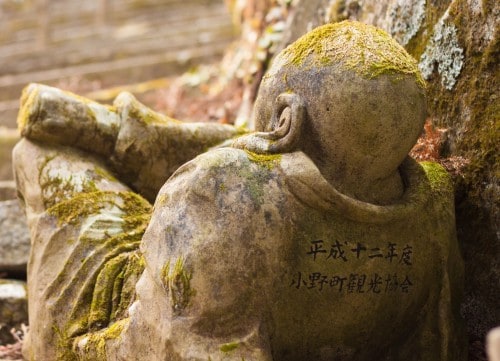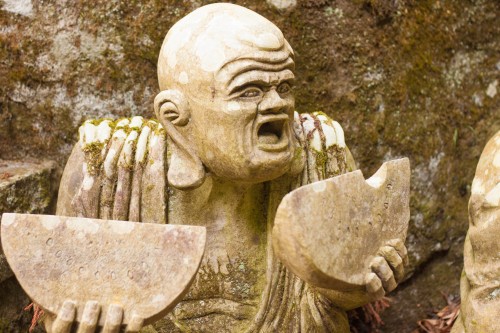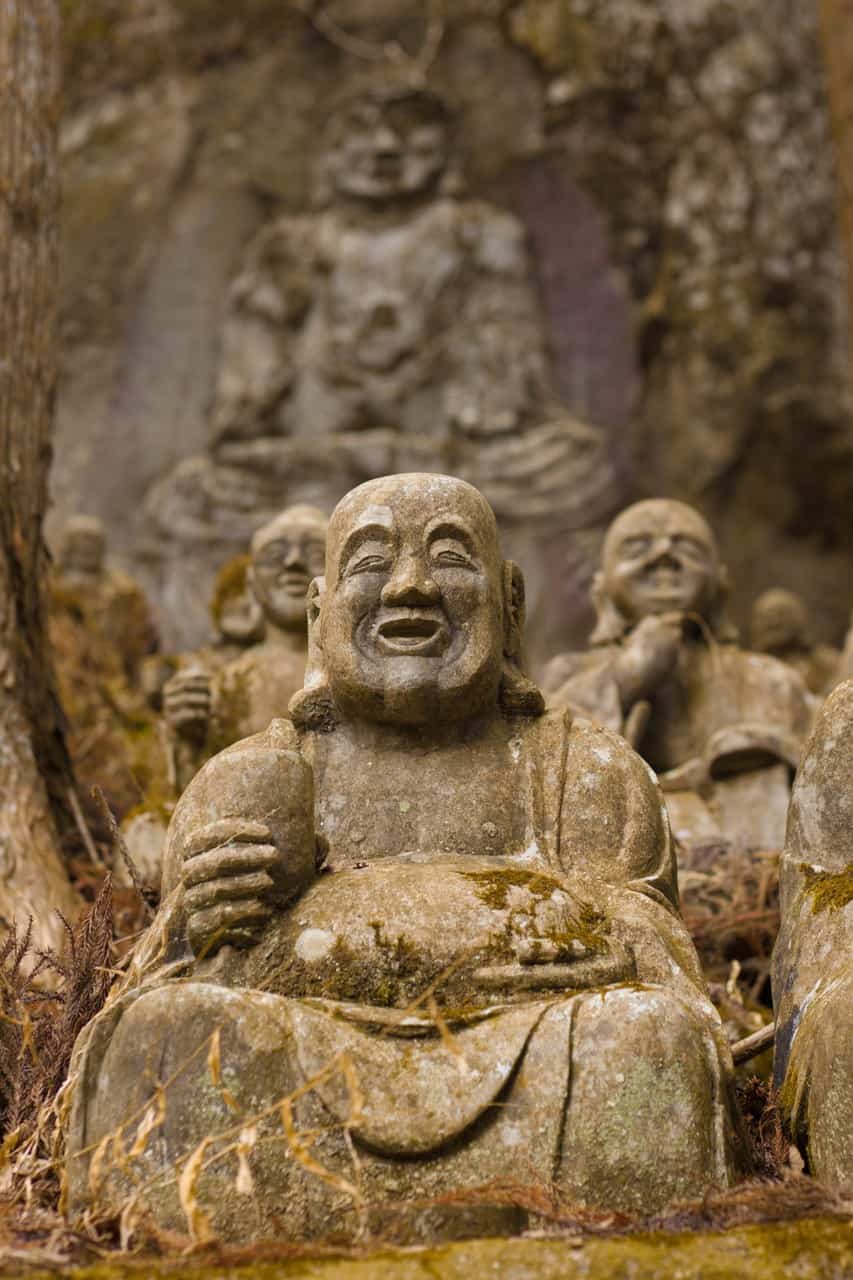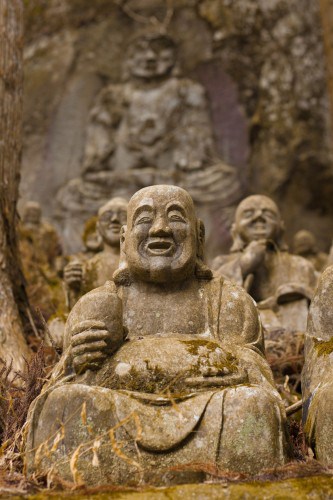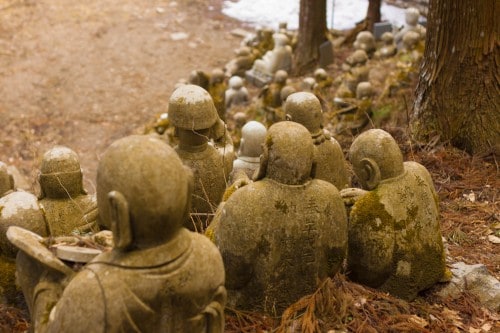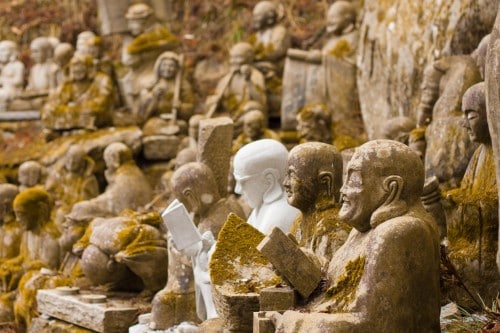 Access
From Tokyo Station:
Take the Tohoku Shinkansen to Koriyama Station.
From Koriyama Station:
Take the JR Banetsu Tou Line bound for Onoshinmachi Station. (¥840, 51 minutes)
From here take a taxi to Todosan Manpukuji Showa Rakan, it should cost about 2,500 yen and take roughly twenty minutes.
| | |
| --- | --- |
| Name | Tōdōsan Manpuku-ji Temple Showa Rakan |
| Category | Temple |
| Address | Himuki-128 Otokami, Ono, Tamura District, Fukushima Prefecture 963-3522, Japan |
| Access | [map]Himuki-128 Otokami, Ono, Tamura District, Fukushima Prefecture 963-3522, Japan[/map] |
| Opening Hours | - |
| Price Range | Free |
| Payment options | |