Sponsored by Seibu Holdings Inc.
Soba is an essential part of Japanese food culture. The relatively thin noodle made from buckwheat flour is a staple of Japanese cuisine across the country, and is consumed in a variety of contexts—from train station standing counters to luxurious fine dining establishments. This diversity creates a huge divide in the quality of soba noodles served in Japan. As soba manufacturing has increased, noodle makers who have perfected the craft of handmade soba have become more and more revered in recent decades.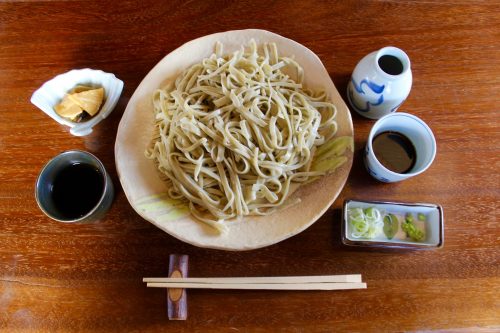 A visit to the Karuizawa soba shop Hyoroku, may not get you the finest soba in the country, but the shop does provide the unique opportunity for visitors to make noodles themselves, with the personal guidance of a soba chef.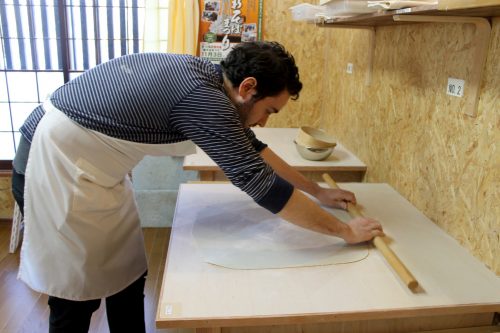 Getting to Hyoroku Soba 
Karuizawa is a mountainside town and transportation hub for travelers looking to enjoy the Japanese ski resorts of Nagano and Gunma Prefectures. It's also only an hour by the Hokoriku Shinkansen from Tokyo Station. I stopped in Karuizawa on my way back from the Manza Prince Hotel Resorts, after an enjoyable weekend of skiing and bathing in the town's high-altitude onsens.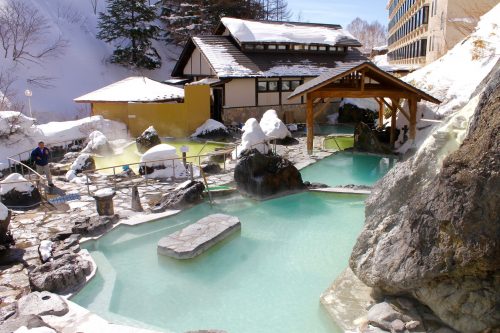 Hyoroku Soba is located a few stops away from Karuizawa Station on the local Shinano railway line. After arriving at Shinano Oiwake Station, you'll need to walk 30 minutes through the small countryside town to reach Hyoroku or take one of the taxis in front of the station.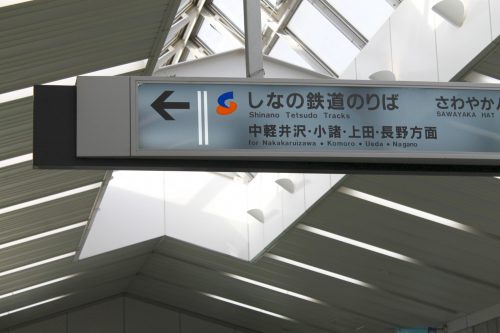 I recommend the experience for anyone looking to get a taste of authentic local cuisine and culture on their way back to Tokyo after a weekend skiing in Manza. You can easily head back to Karuizawa Station via the same train line to pick up the Hokoriku Shinkansen after your soba making experience.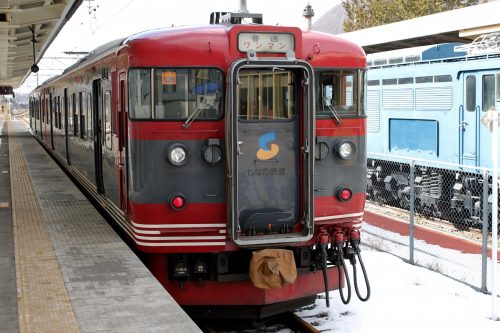 You'll be able to spot Hyoroku, which is located in a quaint black shop amidst a row of residential houses, when you come across a digital sign that reads "soba" in Japanese.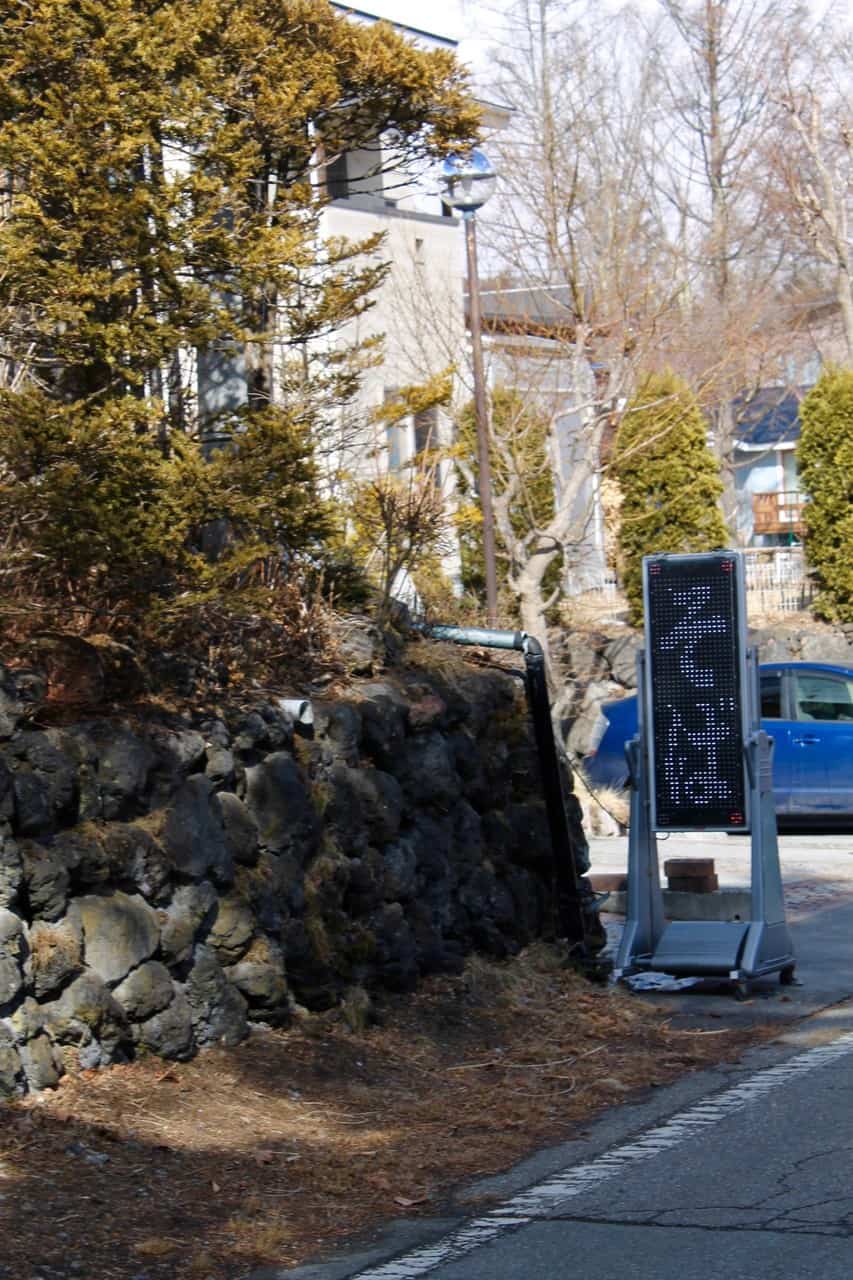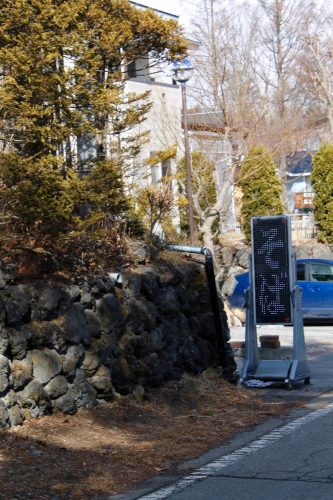 The husband and wife owners live nearby and were there to greet me, as I had made a reservation before arriving.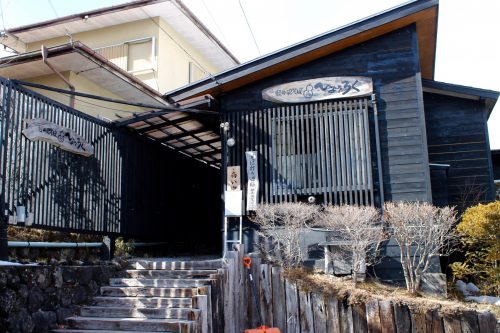 A Soba Noodle Making Experience
The husband is a former architect, now in his 70's, who took up the profession of soba chef in retirement. Now 15 years into his craft, he has expertise and knowledge to share with the novices who come to his shop daily to experience first-hand the art of soba making. While his English is limited, visual aids on the walls of the kitchens are relatively self-explanatory and, as he walks you through each step of the process, he'll often show by doing.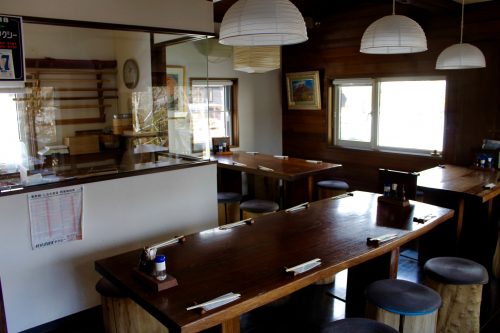 The recipe begins with a bowl of buckwheat flower. The simple ingredient will soon turn into delicately made noodles.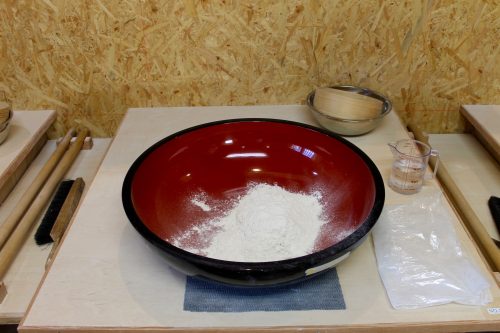 To begin that transformation, you gradually poor a small amount of water into the bowl, clumping the flour together and slowly but surely creating a ball of dough.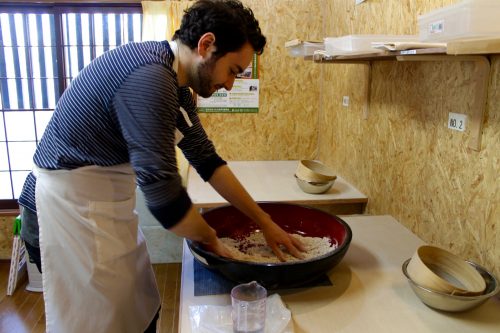 After the dough is formed, you'll kneed the buckwheat flour for a short period of time.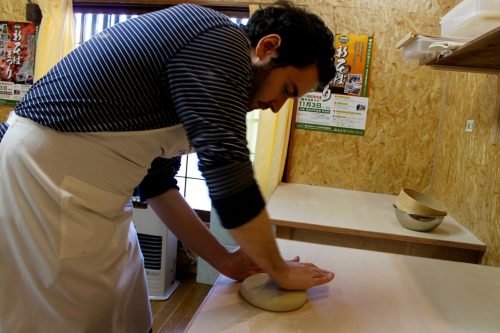 Then comes the rolling pin, used to stretch out the ball of dough into a rectangle. It's a tool that may appear straightforward, but in this case, requires a delicate placement of hands and fingers and great technical skill. Despite a few failed attempts, with the guidance of the soba chef, I managed to catch-on.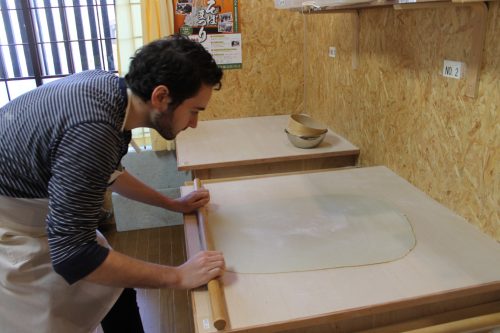 After refashioning the rectangle into square through an ingenious use of the rolling pin and light pressure, you fold the dough to create multiple layers.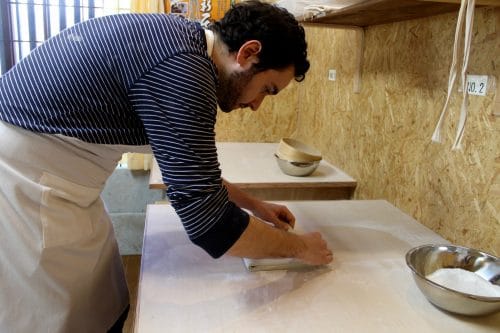 Next is the most important step: the cutting. Soba noodles need to maintain their integrity while still taking on their signature thinness. You will use a customized noodle cuter and the cheering on of the soba chef to realize this ambitious ask.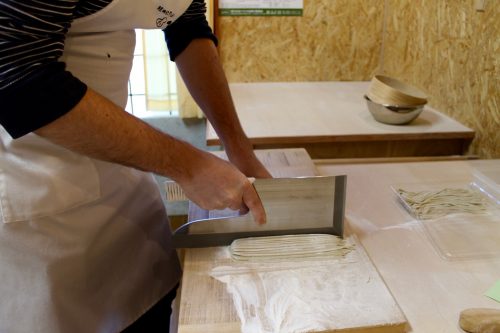 While my noodles may have been thicker than those of the master noodle makers, I was still happy with the results of my first attempt.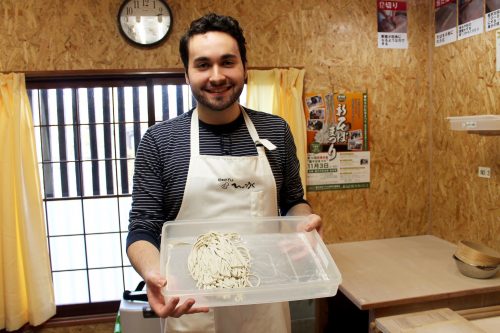 After you've made your batch of noodles, you'll get the chance to sit down and eat them after they're prepared by the staff. Half are packaged neatly as a souvenir to bring home and cook later.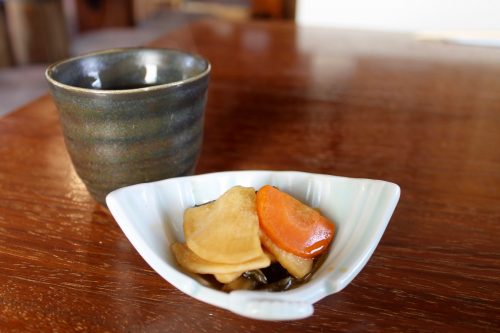 The appetizer to the meal, buckwheat tea and miso vegetables, is followed by a large portion of your soba, served cold with dipping sauce, green onions and wasabi. It's quite an experience to see a bowl of flour turn into a plate of fresh noodles in the span of an hour.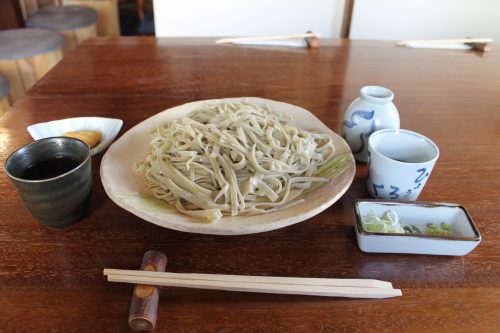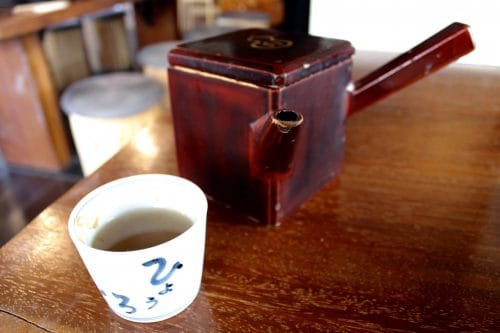 The soba-making experience costs 3,000 yen, while the meal itself is an additional 500 yen. I can't speak highly enough about the husband and wife who run the Hyoroku soba restaurant. They were generous enough to drive me back to the station after my meal and expressed excitement to see more foreign visitors come to their shop and learn about this Japanese art form.
| | |
| --- | --- |
| Name | Hyoroku Soba |
| Category | Restaurant |
| Address | 5530 Nagakura Karuizawa-Machi, Karuizawa-machi, Kitasaku-gun 389-0111, Nagano |
| Access | [map]5530 Nagakura Karuizawa-Machi, Karuizawa-machi, Kitasaku-gun 389-0111, Nagano[/map] |
| Opening Hours | 11:30~Closing |
| Price Range | 3,000 yen (soba making experience), 500 yen (meal) |
| Payment options | Cash |