Sponsored by Kumamoto Prefecture Tourism Federation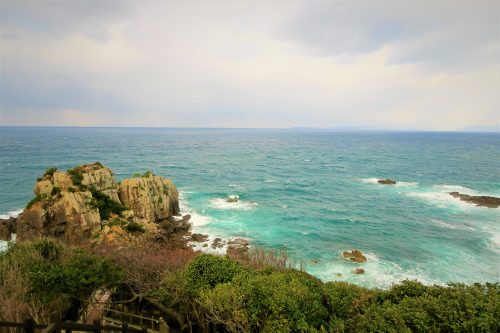 Old town Uki is a petite, scenic wonderland just an hour drive from Aso Kumamoto airport, filled with the kind of island-dotted, sea bay landscapes you could only find in a high-end calendar. Explore the old port town of Misumi West port, Matsuai Post town and even revel in a shrine buried in the sea. This landscape has so much to explore, you'll wish you could extend your vacation.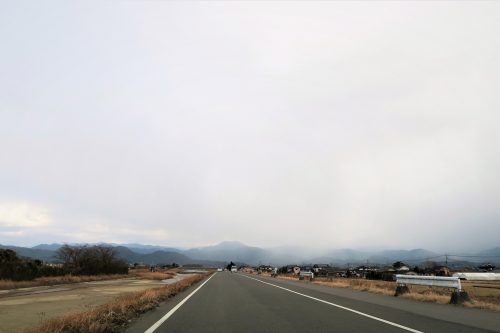 The Journey
Start your journey right by hopping off the plane and straight into a rental car at the airport. This is by far the best way to explore the landscape and see everything that this region has to offer. Set a course for one of these incredible tourist sites and stop wherever you like along the way. And, trust me, with all the unique local shops, strange buildings and unparalleled, diverse landscapes, you will stop more than a few times!
Einoo Shrine (Jinja): The First Stop
Einoo-Jinja was founded in 713 but has since sunk and gradually become one with the sea as a relic of old. The fantastic thing about Einoo-Jinja is that it's really difficult to miss. As your car edges closer, you'll be able to see it popping up in the distance, enticing you in like a siren of the sea. That being said, finding a way to maneuver your car closer requires a good map app, some skill and a car that isn't too big, since the roads are very narrow. Once you're through some small, windy alleyways, find a place to stop your car and venture towards the sea for an incredible view. Come at sunset when the warming glow of the sun reflects off the water like a mirror. But, don't forget to check for the tide times if you don't want to see the gate submerged in mud, but then again it does mean you can get closer for that perfect shot.
Einoo Shrine is located just 50 minutes from Kumamoto airport by car, right next to our next stop, Matsuai Post Town.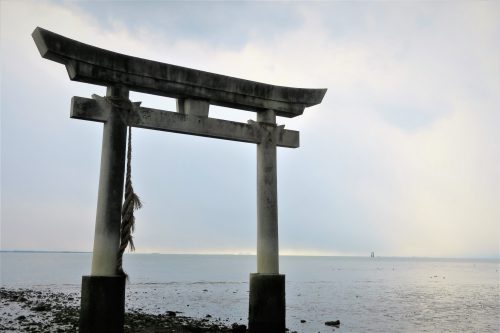 Matsuai Post Town: Stop Two
Hop back in the car for all of 5 minutes to Matsuai Post Town; a town that flourished in the Edo period from its brewing and production of Sake and Soy Sauce. The Townscape here is small but well preserved and completely stunning. It makes for a relaxing stroll and an interesting insight into a traditional Japanese Edo landscape.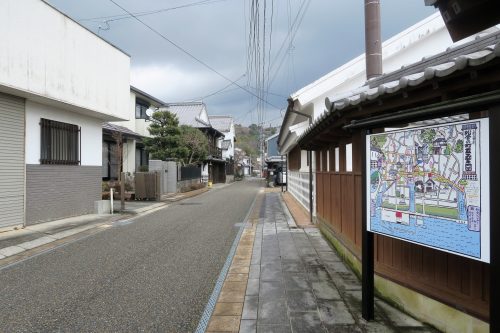 Misumi West Port: The Final Stop
Misumi West Port is a 25 to 30 minute drive from our last stop but makes for a beautiful sea-side drive. You're likely to stop a few times on the way to take some pictures of the amazing bridges, tiny, mystic islands and maybe to explore some uniquely cone-shaped buildings on the way, and I strongly encourage you to do so if you have time!
Misumi West Port was opened in 1887 and, due to its international influence, contributed greatly to the modernization of Japan, thus earning itself a place on the World Cultural Heritage list in 2015 as a site of Japan's Meiji Industrial Revolution. However, despite its rapid development into a major shipping port for coal and to a lesser degree, rice, wheat and flour, the port gradually began to fall out of use thanks to the construction of a new railroad that connected the town to another port nearby. Misumi West Port may have thrived for only ten years, but today it serves as a still photograph, practically unchanged through time and one of the most unique time capsules in all of Japan.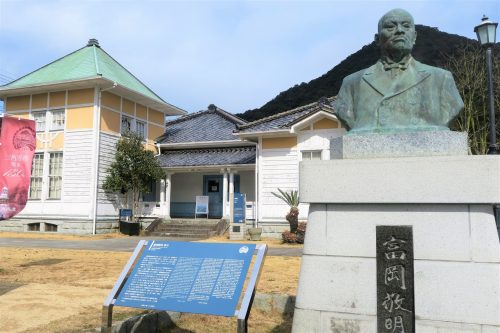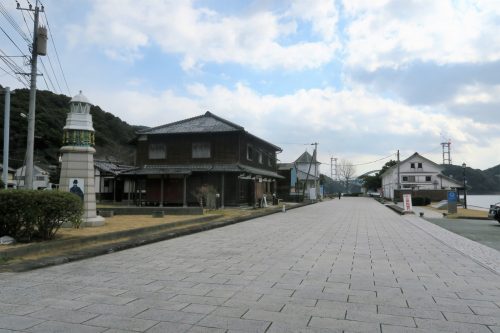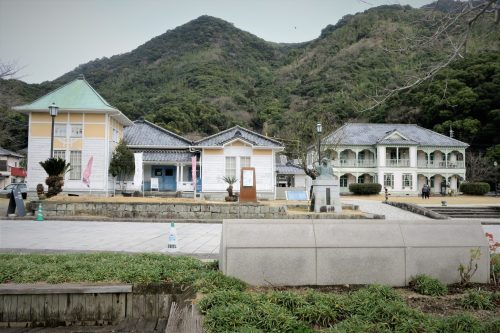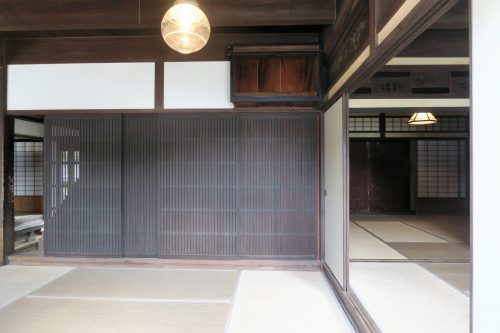 It's like Walking onto a Movie Set!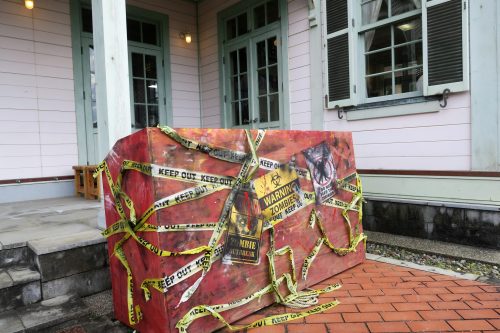 When you finally arrive at Misumi West Port you'll notice that it's completely different to anywhere you've seen so far. It's still an old town but in a completely Western style with a wide, paved road and an almost movie-set feel to it. This is particularly true for the big Ryokan, located right next to the parking lot. Sitting at the back of a small, grassy courtyard, it is easily the first thing you will gravitate towards. But, when you peer closer you will notice that, while the building remains archaic, the use of it has changed to become one of my most favourite things: a café! And not just any café. This coffee infused masterpiece is home to vintage items, large extravagant dresses of the time (available to try on for just 500 yen) and a whole second floor with a balcony for events such as weddings! Even if you don't stop here for coffee, cake, lunch or even a beer, it's an incredibly interesting place to explore and perhaps my favourite in Misumi West Port.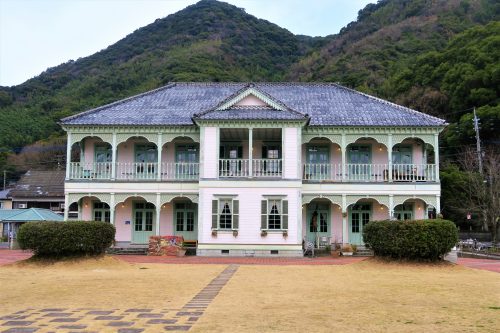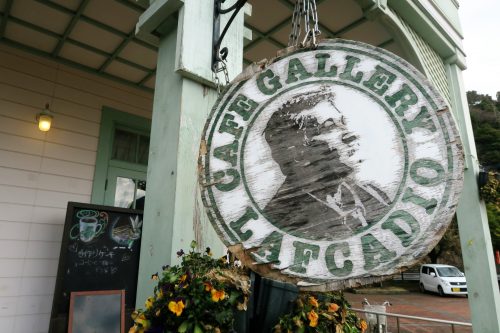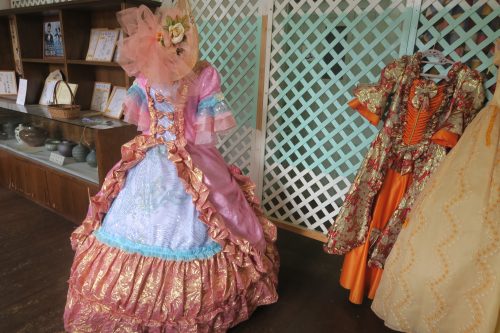 Ariake Sea
Perhaps the second thing you'll notice is the most incredible view out across the Ariake Sea. Take a stroll along the old, deep drainage canals, across bricked bridges and down wide roads, or you could simply sit under a tree or on a bench on the grass and look out across the sea to find a large, stunningly white bridge in the distance. If it's too cold or windy for that, you can always have a coffee and something to eat in the old storehouse next door which has been converted into a café. With its perfectly dim-lit ambiance and incredible sea view, it's the ideal place to relax and, if I'm honest, actually quite romantic.