With an average of 485cm (191in.) of snowfall annually, Hokkaido is one of the best playgrounds for skiing and snowboarding enthusiasts worldwide. You can look forward to 487 kilometers in a total of slopes, served by over 100 ski resorts in Hokkaido, many of which offer CAT tours and backcountry tours, coupled with luxurious experiences of hot springs and local delicacies. What's even better, the 9-hour direct flights from Europe to New Chitose Airport will resume, making this exciting getaway just a quick hop away.
Venture into the Lesser-Crowded Hills at Kamui Ski Links
Situated in the center of Hokkaido, next to Daisetsuzan National Park, Kamui Ski Links not only has the world's best powder snow but is also rich with Ainu culture. The park offers 12 trails from beginner (2 courses), intermediate (3 courses), to advanced (7 courses). In addition, there are plenty of ungroomed areas that allows you to ski through the trees to enjoy that fresh coat of powder snow amid spectacular winter scenery in Hokkaido. Though this ski resort isn't as large in scale as some other ones in the area, it is less crowded, equipped with gear rental, and has three restaurants.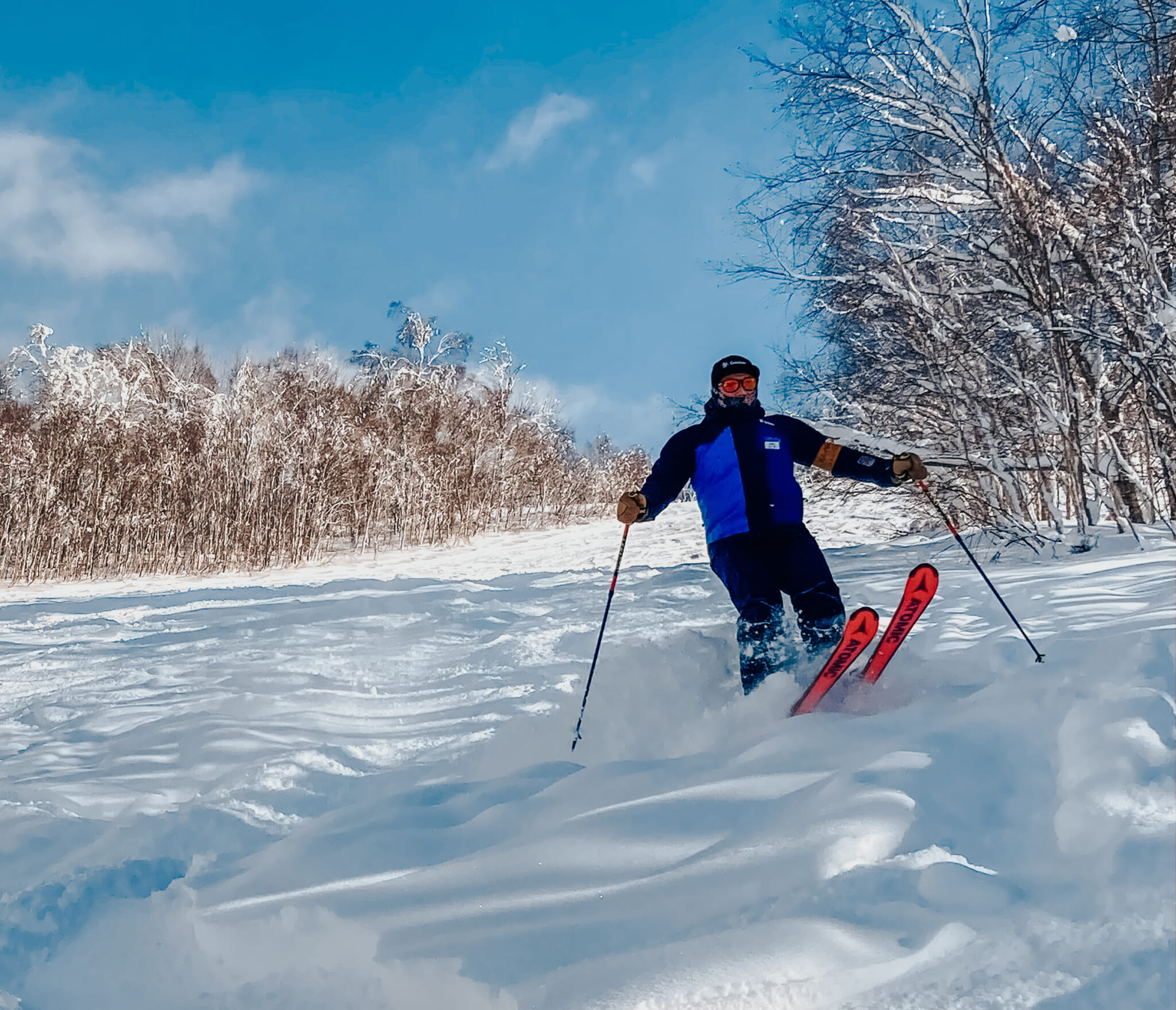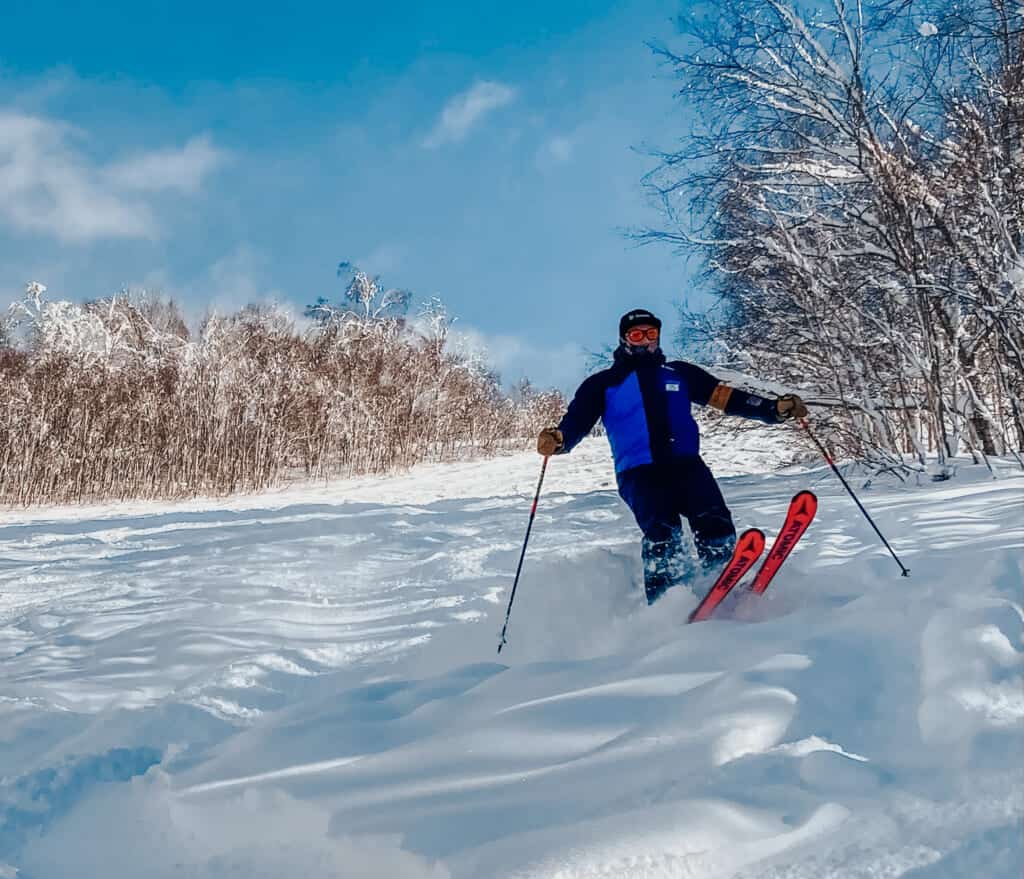 Experience the Best of Snow Hills, Local Wine, and Dining in Furano
The town of Furano is a 2-hour drive from New Chitose Airport or a 1-hour drive from Asahikawa Airport. While it is known for lavender in the summer months, it is covered in beautifully thick powder snow in winter. There are also plenty of restaurants for you to fuel up after an exciting day on the slopes.
Just minutes from the city center is Furano Ski Resort. It offers an impressive 28 trails down two zones, Furano Zone and Kitanomine Zone, with a maximum run length of 4,000m. The slopes are suitable for beginners to advanced skiers in both zones. The snow in this region is of such an excellent standard that they held 12 Snowboard and Ski World Cups here. The Prince Hotel is directly connected to both zones, which has ski-in ski-out areas, so you waste no time getting onto the slopes. The First Track option is also available for an extra fee if you want to get on the slopes early in the morning before anyone else to enjoy the fresh powder snow.
If you are traveling with little ones, there are two schools you can pick from that offer ski and snowboarding classes in English for kids as young as three years old. On top of that, the Waku Waku Family Snowland is where you can enjoy banana boat rides, snow rafting, or snowmobiling.
For wine tasting, head into town to Furano Winery, which has a wide range of red, white, rose, sparkling, and ice wine. Here you can learn about the process of making wine, details of their aging warehouse, as well as indulge in some wine tasting. If you are looking for the best of Furano local cuisine, head to Kumagera Izakaya (Japanese-style pub) in town. Kumagera comes from the Japanese word for black woodpecker, Furano's town bird. The izakaya itself boasts 40+ years of history and is known for its "bandit hot pot," a nutritious miso-based hot pot that includes chicken, duck, venison, and vegetables. There are plenty of other options such as beef, beef stew, pork, and lots more, so you can be sure that you'll find something of your liking.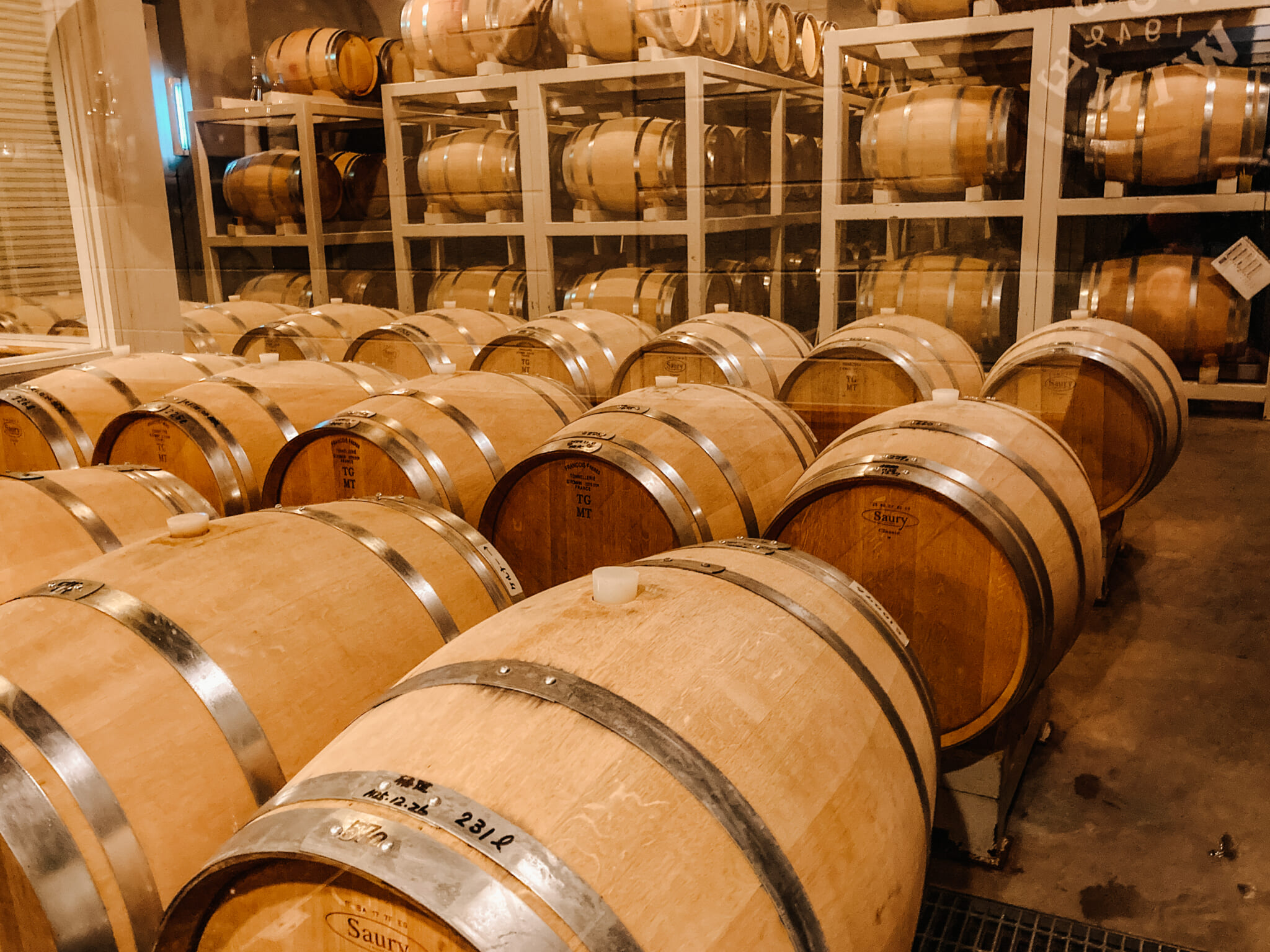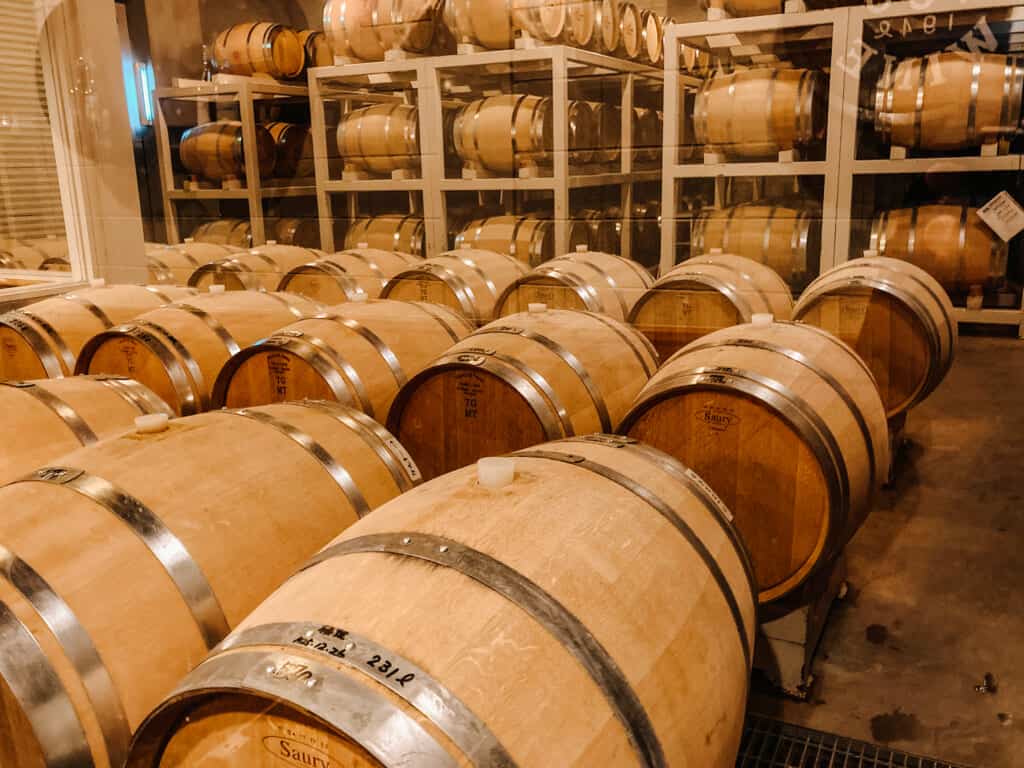 Sahoro Ski Resort: A Nature and Gourmet Experience
Situated on the eastern side of Hokkaido, the Tokachi area receives plenty of snow and is also home to the brown bear. Its all-inclusive Sahoro Ski Resort offers 20+ slopes ranging from beginner to advanced levels, about half of those being advanced. As you get off the gondola at the top, don't forget to take in the panoramic views of Mt. Tokachi and Mt. Tomuraushi in Daisetsuzan National Park. Backcountry tours are also available for advanced skiers. If you are up to trying something different, there's also a snowshoe downhill experience from the summit, as well as an airboard tour.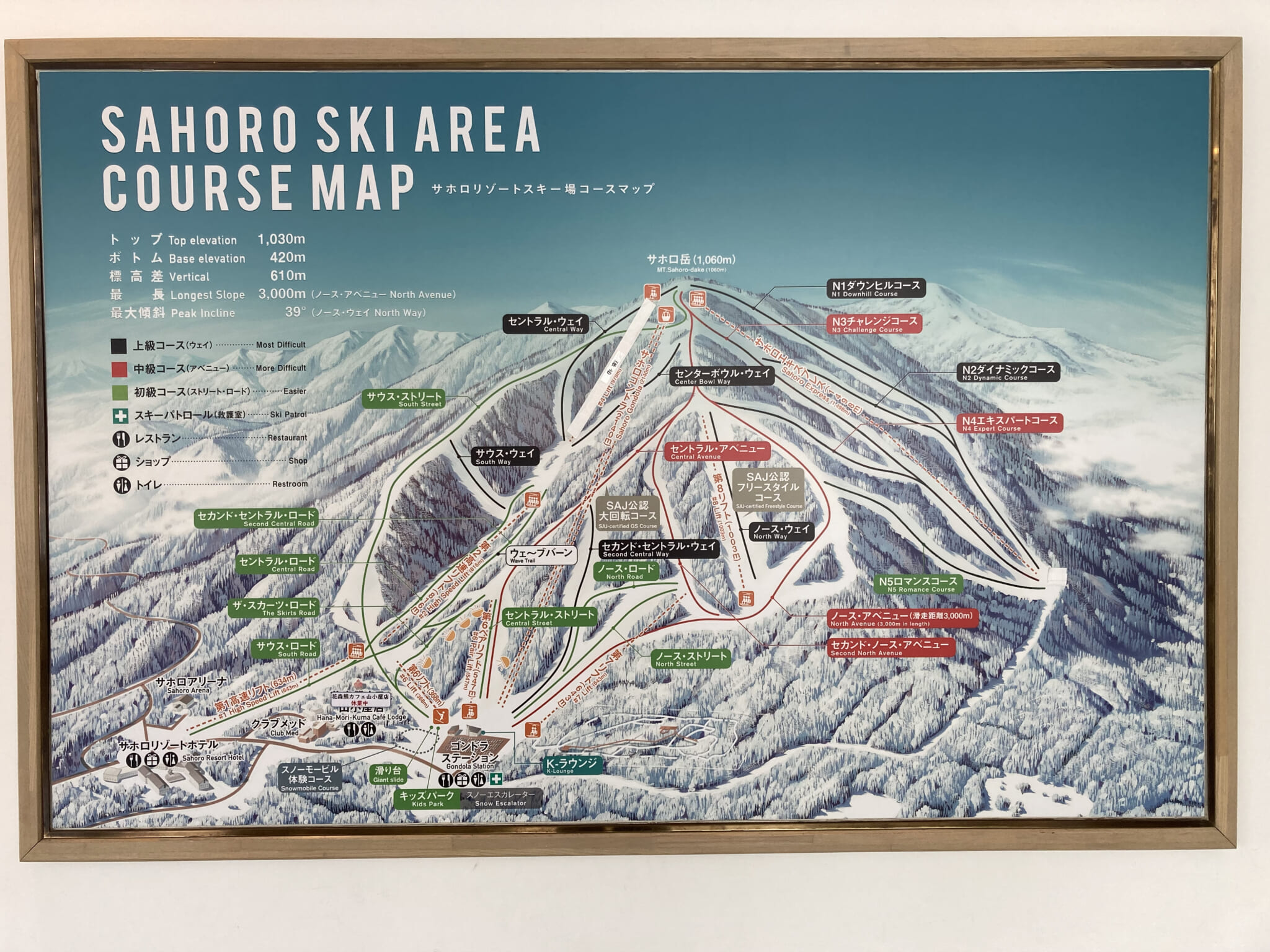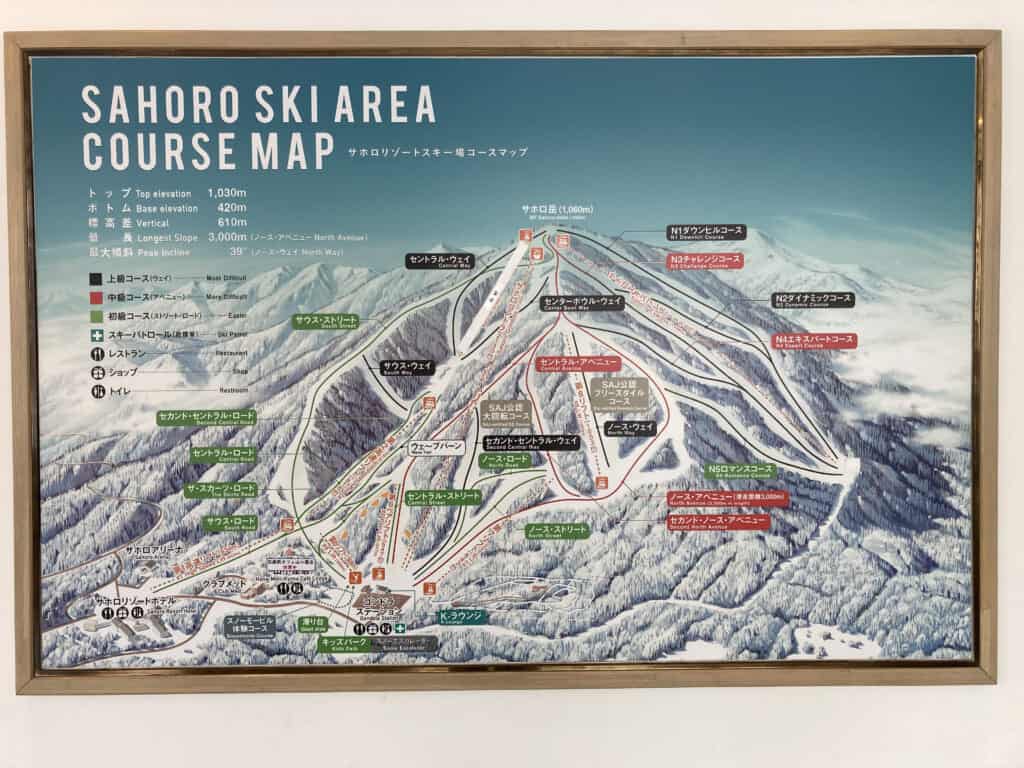 While you are in the heart of Hokkaido's extraordinary nature, there are a variety of activities that allow you to appreciate the beauty of Hokkaido. For example, you can hop on a compacted snow car night tour to go star-gazing, go ice cave fishing, trek through the park in snowshoes, go waterfall trekking, or do tree climbing.
Waiting for you after a long day of activities is a fantastic restaurant offering food such as steak, curry, and spaghetti. But to truly enjoy the best of Hokkaido's gourmet, the Hokkaido Buffet is highly recommended, including snow crab, grilled salmon, scallops, steak, and more. After a hearty meal, you can also enjoy one of their hot baths as well as saunas to relax.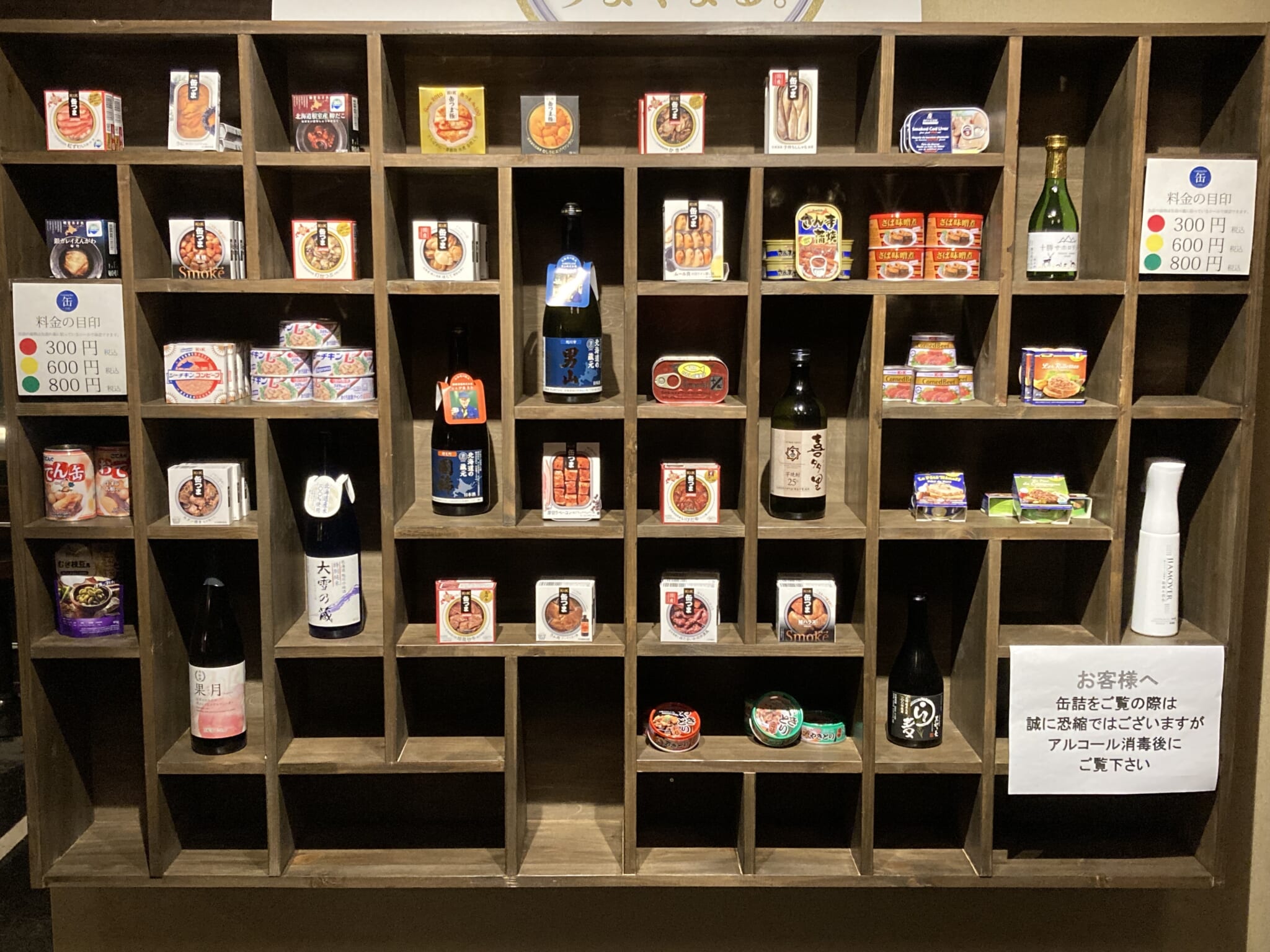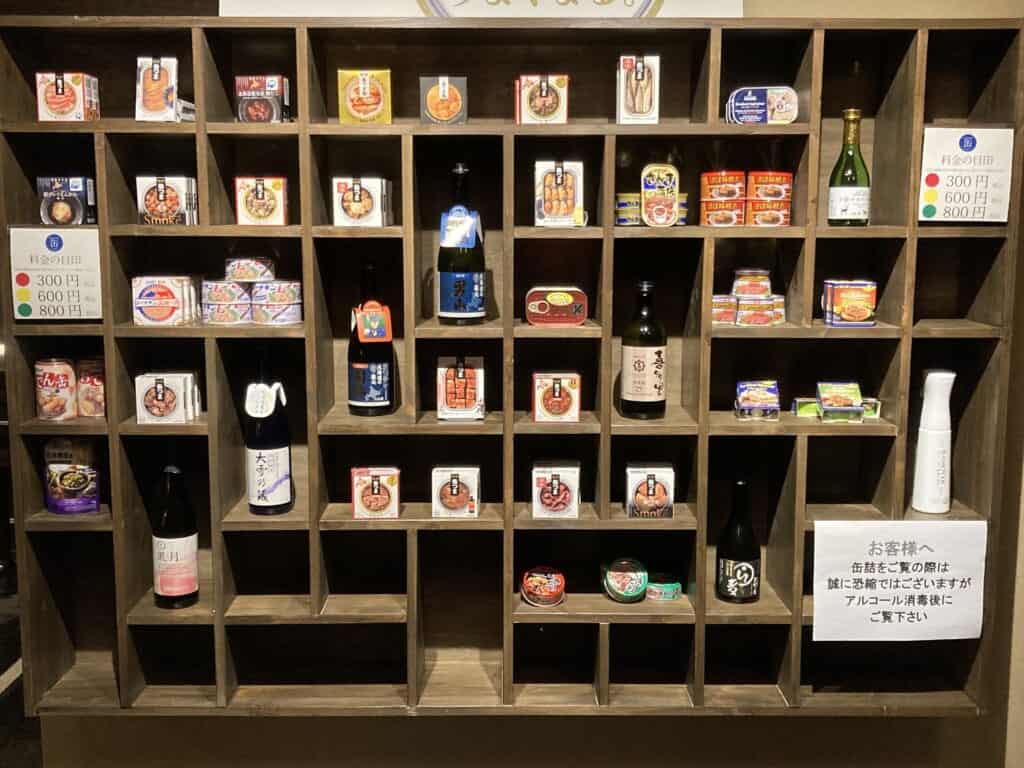 Last but not least, if you are traveling with small children, they have a "Children rental set," which is ¥1,500 per day and will help you significantly reduce the amount you need to pack in your luggage. The set includes ten diapers, web wipes, waterproof sheets, formula, baby shampoo, bath towels, and face towels, as well as a stroller. Advanced reservation is required, so please request during booking of the hotel.
Hoshino Resorts TOMAMU: World Class Luxury Travel Experience
Hoshino Resort is a group of luxury hotels that offer the best of the best when it comes to travel experiences. The Hoshino Resorts TOMAMU not only has an amazing ski experience that offers CAT and backcountry tours but there's also 30+ activities on and off-snow, an ice-village with beautiful ice sculptures and ice bars, not to mention more than 20 restaurants ranging from meat to seafood and the terrace café at the summit of Mt. Tomamu. The spacious and elegant guest rooms sit in the two towers of RISONARE Tomamu and restaurants that offer breathtaking views of the surrounding mountains. All rooms in the RISONARE Tomamu tower are equipped with air bubble bathtubs with a view, adding that extra luxury experience to your stay.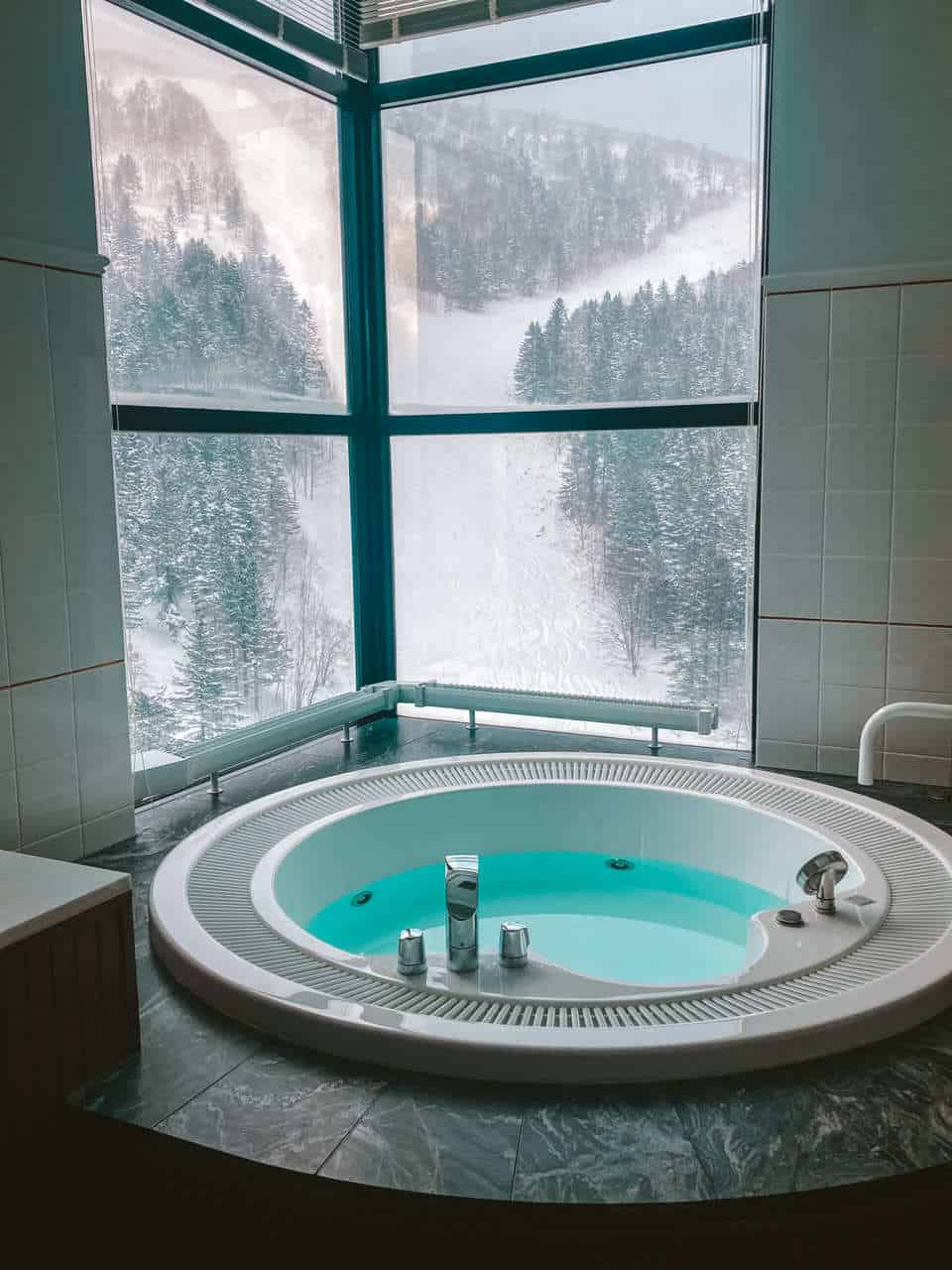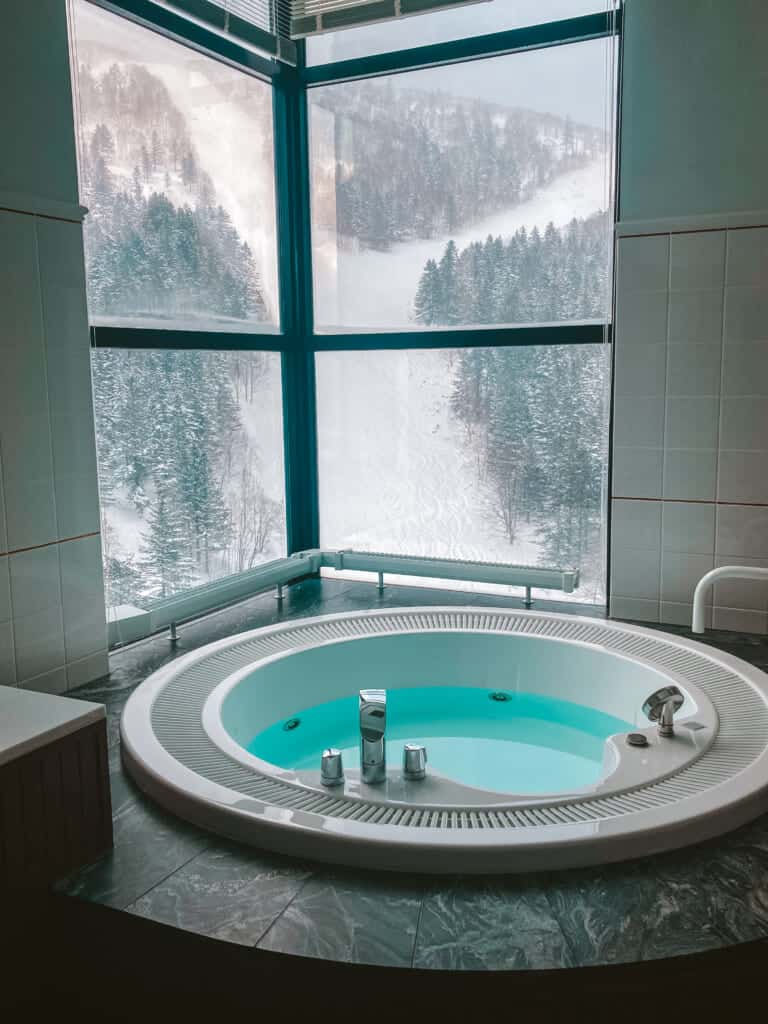 With 29 trails and a maximum run length of 4,200m, the slopes at Tomamu are suitable for anyone from first-timers to experts. There are also eight trails opened for night-ski. If you prefer off-piste backcountry skiing, there is an "Experts Only Powder Area" which you should register before your arrival. You can also go for the CAT tour which will give you access to untracked powder snow through steep slopes, trees, ice, and deep ungroomed powder snow. There are also multiple backcountry options which include a very special sunrise tour. And of course, gear rental and classes are available for adults and kids as young as 3 years old.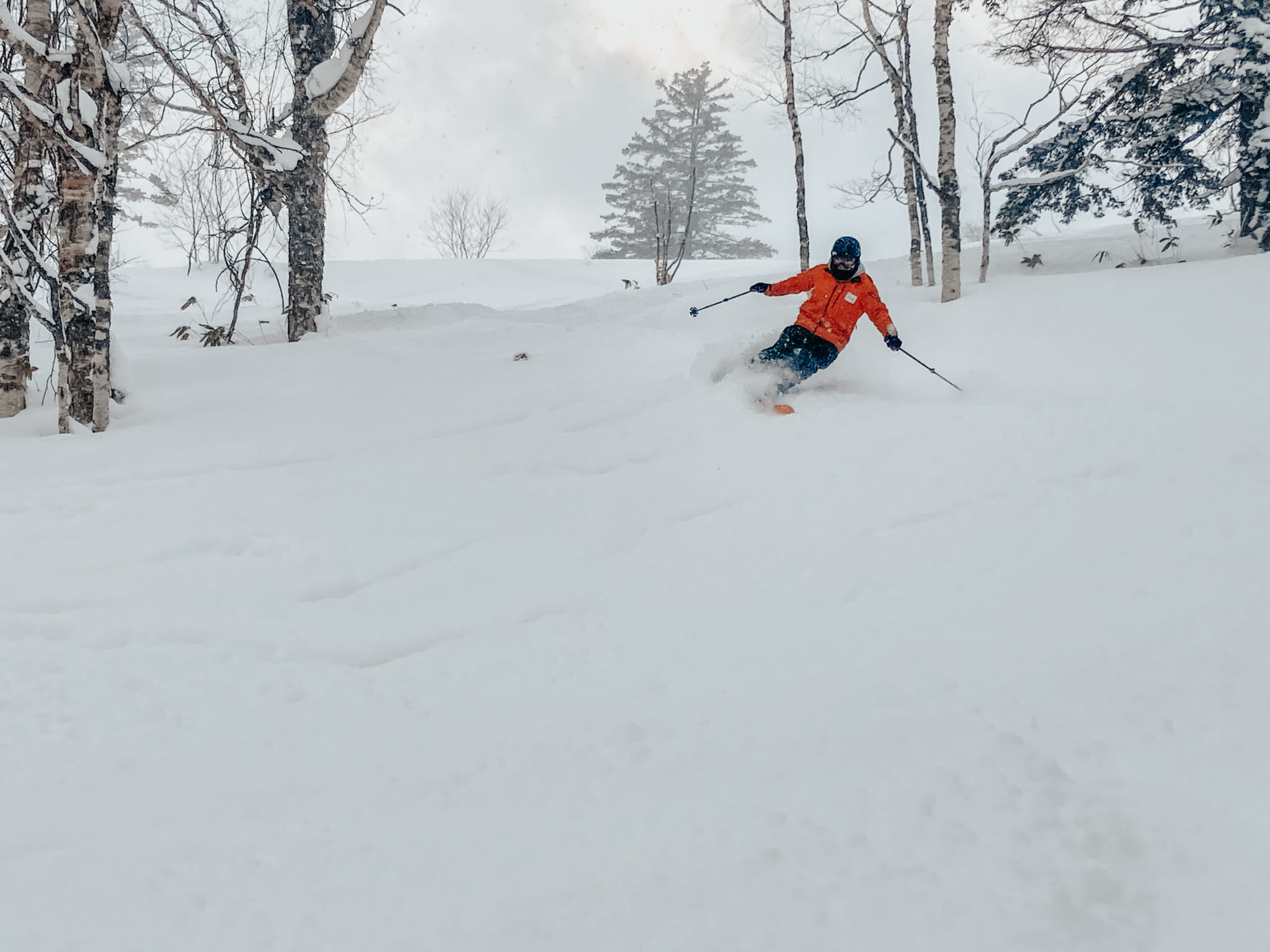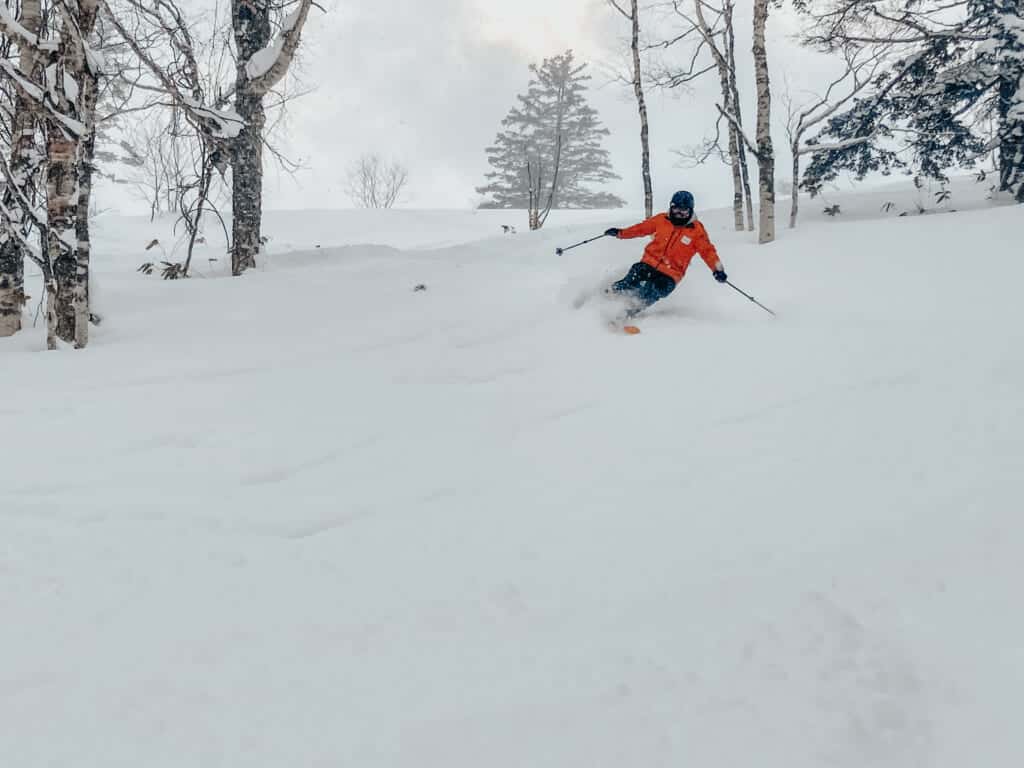 Switching gears from ski and snowboard to other snow activities, at Hoshino Resorts TOMAMU, you can go on a snowmobile tour available for kids and adults. For 16 years old and above, there is a snowmobile off-piste tour option. Some of the more unique experiences include pond ice fishing, curling, and snow karting within and around the resort area. If you're more of a crafty type, you can opt for the woodcraft workshop. You'll be able to make your own wooden spoon from Shirakaba white birch which grows in the native forests of Hokkaido. This will also make a really nice souvenir to bring back for family and friends.
How to Access Hokkaido and its Top Ski Resorts
A 9-hour direct flight with Finnair connects Europe to New Chitose Airport. From the airport, you can access major cities via the train, or hop on a shuttle bus to Hokkaido's top resorts, such as Niseko, Jozankei Onsen, and Asahikawa. If you are renting a car, the destinations mentioned in this article are approximately 2 hours from the airport.
No matter if it's your first time skiing, or you are a seasoned professional looking to get access to fresh powder snow, Hokkaido will leave you with memories that'll make you want to return time and time again. It's not just the quality of the snow, but also the quality of the hospitality provided. It's indulging in the fresh gourmet while taking in nature and appreciating the surrounding whether it's on skis or snowboard. Thanks to the direct flights connecting New Chitose Airport to the world, Hokkaido is more accessible than ever to reach your next winter getaway.
Sponsored by Hokkaido District Transport Bureau and Hokkaido Ski Promotion Council