Oita city (大分市) is the main city of Oita Prefecture (大分県), located on Kyushu Island (九州) in southern Japan. It is a convenient base for exploring the surrounding area. Not only that but also the city itself has a lot to offer and there are many activities you can try.
The wonderful JR Kyushu Blossom Oita Hotel
If you are staying in Oita city, I recommend the JR Kyushu Blossom Oita Hotel. Located just two minutes far from the station, it is directly connected to a large shopping center with shops, supermarkets, and restaurants. The location is unbeatable.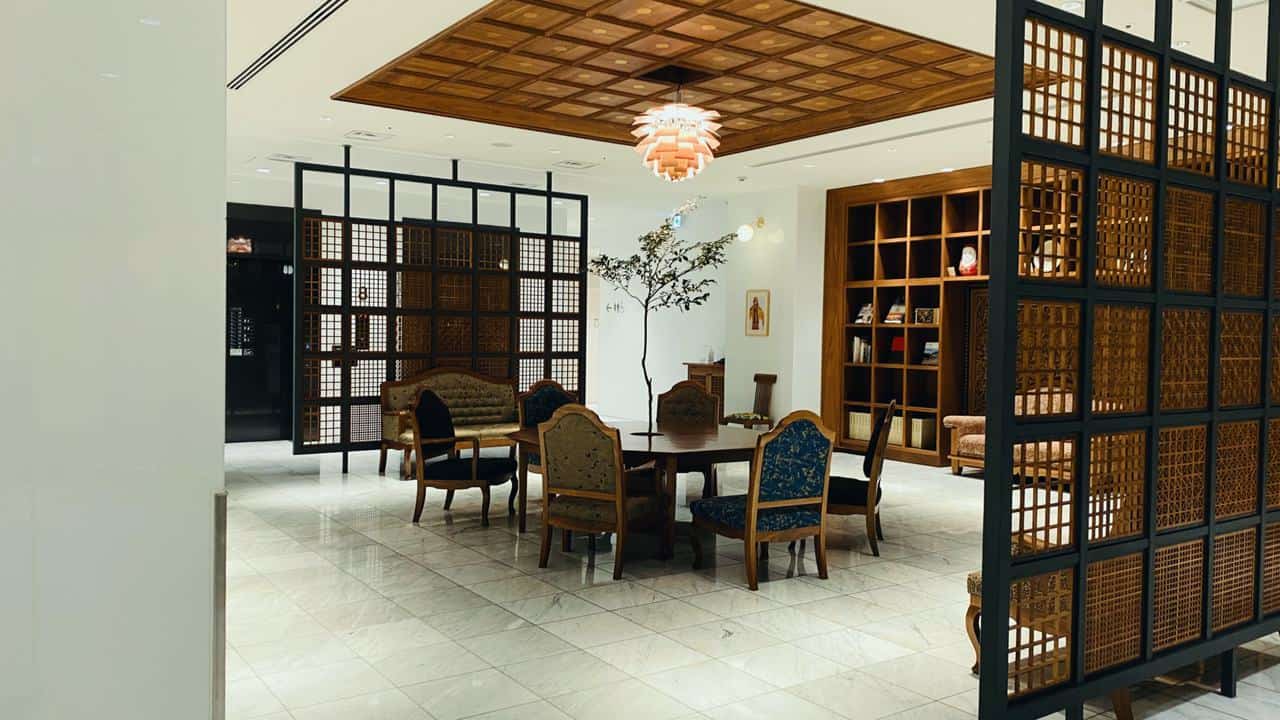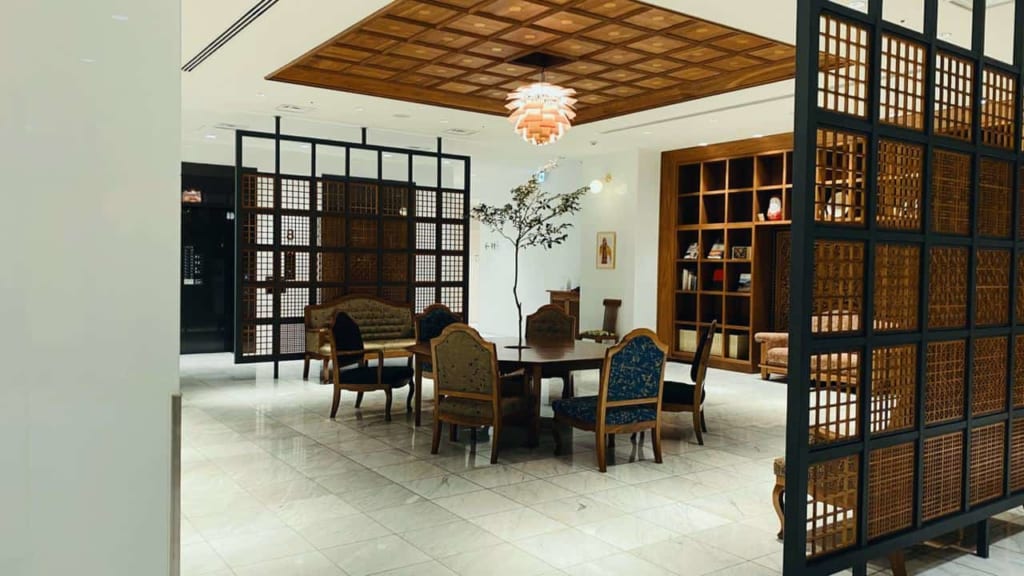 Moreover, the room met all my needs. Something that grabbed my attention was its decoration: it was a Western style hotel, but at the same time, many elements of the decoration were distinctly Japanese. Though it had a Western bed, the windows were covered in Japanese style shoji screens. Consequently, I could enjoy the essence of Japan in a Western style surrounding.
But that wasn't the end of the surprises; when I slid open the shoji screens, I discovered the 14-story view. It had a spectacular view of Oita city and Mt. Takasaki, where Beppu is located.
On the 8th floor next to the reception area, there is a restaurant where I ate my breakfast. They offer a Japanese style meal with a huge variety of small dishes, and also a buffet with different drinks, croissants, and rice.
City Spa Tenku
Another advantage of this hotel is that you have access to the City Spa Tenku, located on the 19th floor of the very same hotel. This is a 5-year-old spa where you can relax and enjoy the famous hot springs of Oita.
I had the chance to try it out and I realized it was a unique spa, as it was a mix of occidental and oriental style, just like the hotel.
Don't forget to take off your shoes before going inside. This is one of the first Japanese aspects of Japanese culture you will face. Nevertheless, at the same time, you will see that the facilities look Western style.
There you will find everything you need: towels, shampoo, a gown, and a locker to put your belongings. On the second floor of the spa, there were two noren (暖簾 – japanese curtains) defining the men and women area.
In this spa you can have either the standard or premium access. Included with the room, you have the standard pack of the spa. With this, you have access to the 40-degree hot interior onsen. The water of this spa is rich with carbon dioxide, coming from the yellow-tinged water pumped from 700 meters underground, which is said to have good properties for the skin.
After soaking in this hot water, you can also use the 15-degrees cold pool. The sudden temperature change is good for the pores of your skin. Finally, you can have access to the Finland sauna and the steam aroma sauna.
But the best is yet to come: an infinity pool style rotenburo (露天風呂 – open-air onsen) on the 21st floor. Usually, you have to go naked inside an onsen, but because this one is located in the city you have the option to wear a special towel to avoid inappropriate spectators.
For an extra fee, you have access to the premium content: the Healing spa with the aroma salt spa: a marble bath where you can receive different treatments. Also, you have access to the Tenku Lounge, a place to relax while you read magazines and manga.
At the City Spa Tenku there is also a restaurant where you can eat small dishes or have a proper lunch or dinner. So if you wish, you can stay all day long at the spa and enjoy its waters all day long.
My Tenku Spa Experience
From my experience, this spa achieved my expectations. Although it doesn't have a completely Japanese traditional style, it was very interesting to experience the modern Japanese onsen, quite similar to some of the best spas in Europe. Don't forget that this all-natural water has some healing properties, and you feel it when you soak in the onsen as it isn't treated with disinfectants and chlorine.
Nightlife in the city
After a relaxing afternoon at the spa, I went out to have dinner in a bar area to see the nightlife in Oita city. Indeed, it is quieter than nightlife areas in Tokyo, but to my surprise, it had a huge variety of restaurants. Not only were there Japanese restaurants, but many international ones too. That is why I chose to try a "Spanish, French and Italian" restaurant.
I must admit my expectations weren't high, but I was truly surprised! I order a Caprese salad, a small but delicious pizza and the best: a crème brûlée (or Catalan cream)…very tasty! I enjoyed my meal with sangria, which was sweeter than I'm used to, but it was still very good!
Oita Prefectural Art Musuem
The next morning before leaving Oita, I visited the Oita Prefectural Art Museum, the main museum of art in Oita Prefecture.
It had three floors. On the first floor, there was a reception desk, a shop, and a temporary student exhibition. I was really surprised to see the manga style drawings done by the students. They had a lot of talent!
On the second floor, there was a space to read and rooms for classes; it looked like a really modern cultural center!
Finally, on the third floor, there were two art exhibitions. One of them was not free and included different pictures inspired by women. I could see how different Japanese artists perceive the feminine figure. The last exhibition was art made by handicapped people. It was really beautiful and in each piece of art, there was the name of the artists an the meaning of the art.
If you want to know more about Oita Prefecture, please read these articles:
– The samurai town of Kitsuki and the Kunisaki Peninsula
– Beppu, the onsen city
– Oita's little Kyoto – Mameda Town in Hita
– Tensui, the magnificent ryokan with onsen
How to arrive at Oita, Japan?
From Tokyo, it is better to take a 1 hour and 25 minutes flight from Haneda to Oita Airport. From there it is a 1 hour trip on the Airport Bus.

Also, from Osaka, you can take a 55 minutes flight from Osaka Itami Airport and after that, you have a 1 hour trip with the Airport Bus.
If you want to travel by train, take the Shinkansen from Shin-Osaka Station to Kokura Station, changing trains to the Nippo Main Line. It will take about 3 hours and 50 minutes.
Sponsored by Oita Tourism