Japanese food is a cultural experience, and Osaka has seen the birth of some of the country's most famous dishes for local Japanese and foreign tourists. Whether you're a foodie or not, you'd be remiss if you passed up on two of Osaka's iconic dishes: Okonomiyaki (お好み焼き) and Takoyaki (たこ焼き). Takoyaki are savory octopus balls with a mouthwatering sauce, while Okonomiyaki is a savory pancake, made with flour, eggs, and shredded cabbage and topped with a sauce. Head to Osaka's Namba (難波), Shinsaibashi (心斎橋筋), and Dotonbori (道頓堀) districts, and you'll be offered a staggering number of street food and restaurant options to satisfy your foodie cravings.
What is Okonomiyaki?
Okonomiyaki is one of the most famous foods to eat in Osaka, and in the heart of Dotonbori, you will find many restaurants selling this delicious savory pancake. But it's not quite a pancake, is it?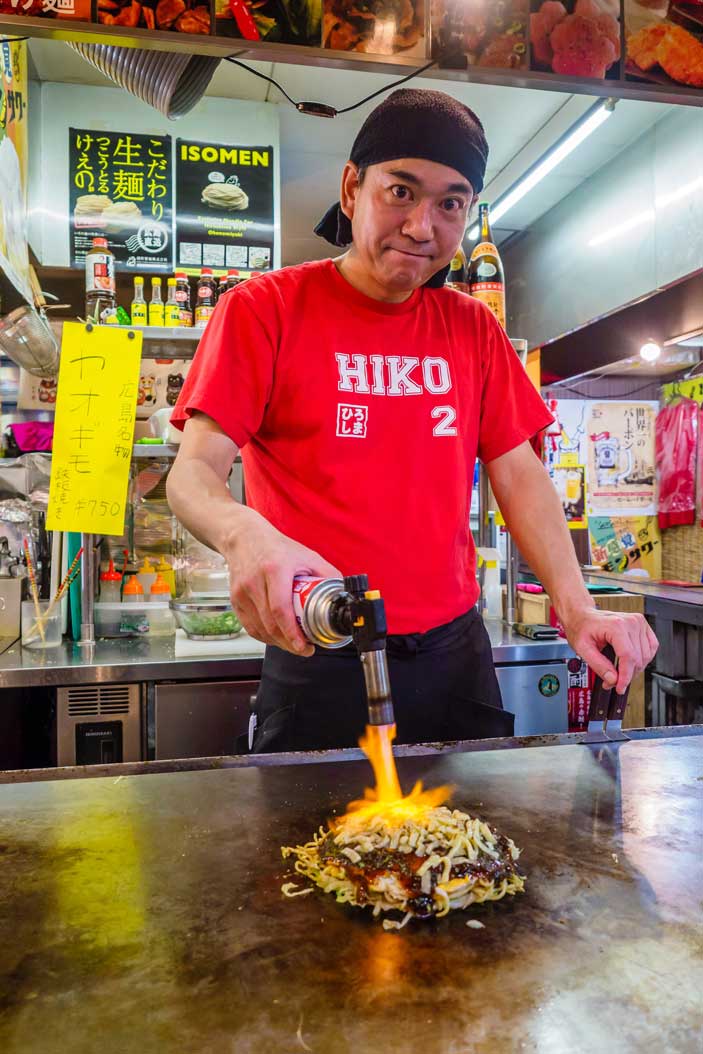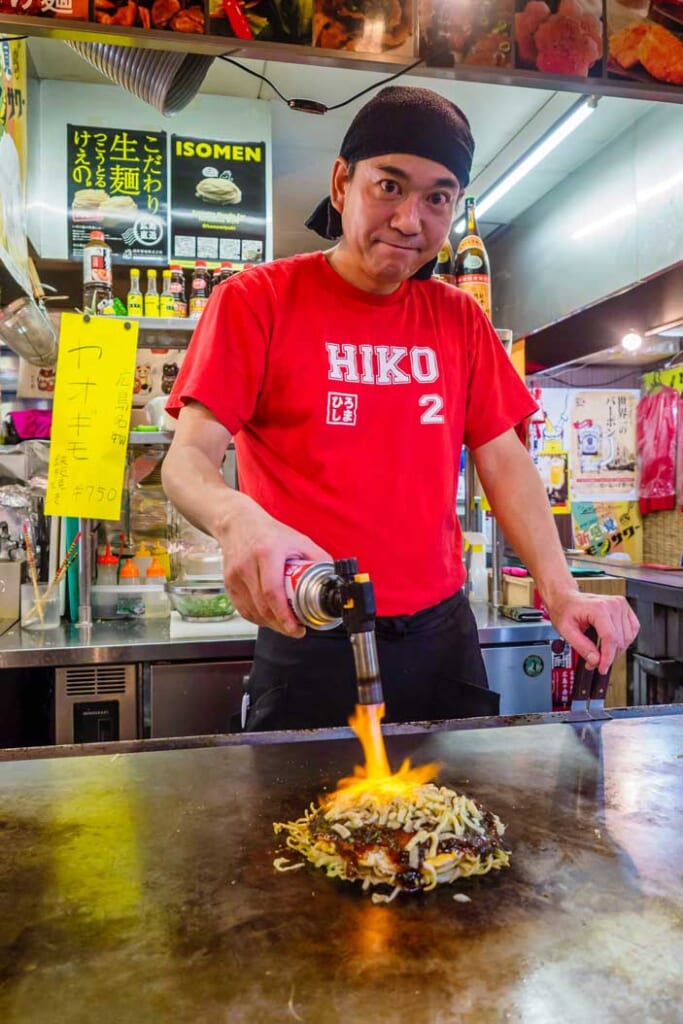 Okonomiyaki is a savory dish made from cabbage, eggs, and flour, then topped off with either seafood, bacon, or beef! Also, it would not be complete without mayonnaise, okonomiyaki sauce, aonori seaweed flakes, and katsuobushi bonito flakes. This may sound like a strange dish if you're a newbie to okonomiyaki. Don't worry, you will understand what the fuss is all about when it's served up on a hotplate in front of you. The Osaka-style okonomiyaki combines all ingredients before cooking, unlike other regional variations across Japan, such as Hiroshima's yakisoba noodle variation and Oita prefecture's scallion okonomiyaki. After cooking, your server may serve okonomiyaki with chopsticks and a little spatula onto a hotplate built into your table.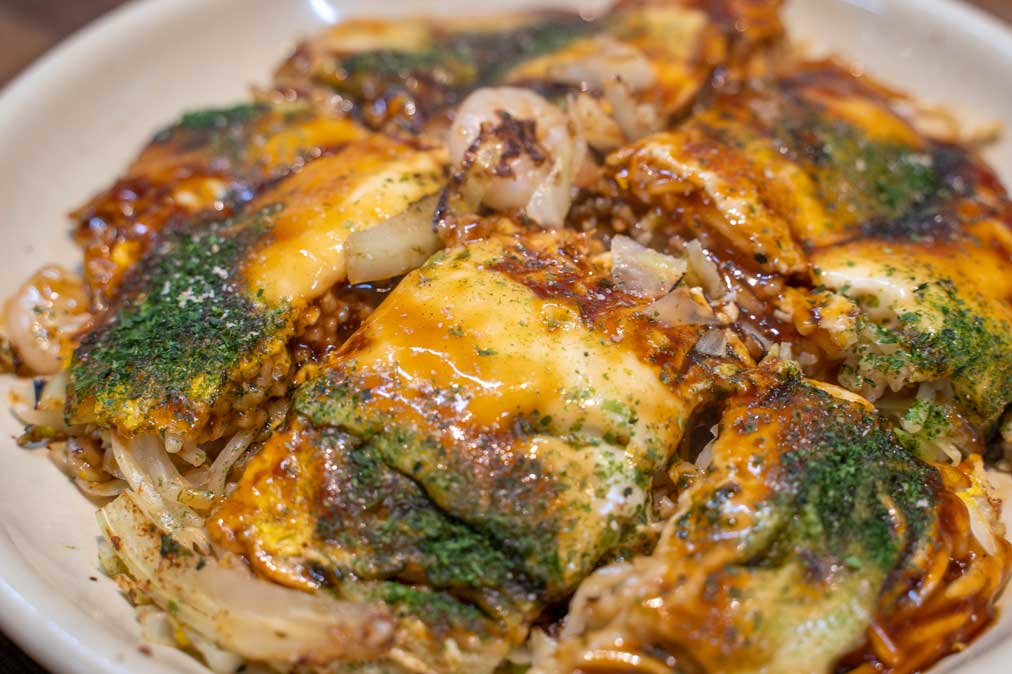 What is Takoyaki?
Unlike Okonomiyaki, takoyaki is often served as street food in Osaka. Crunchier on the outside, softer on the inside. Soft in one bite, chewy in the other. Minced octopus with plenty of flavorful batter. Yep, it's takoyaki time!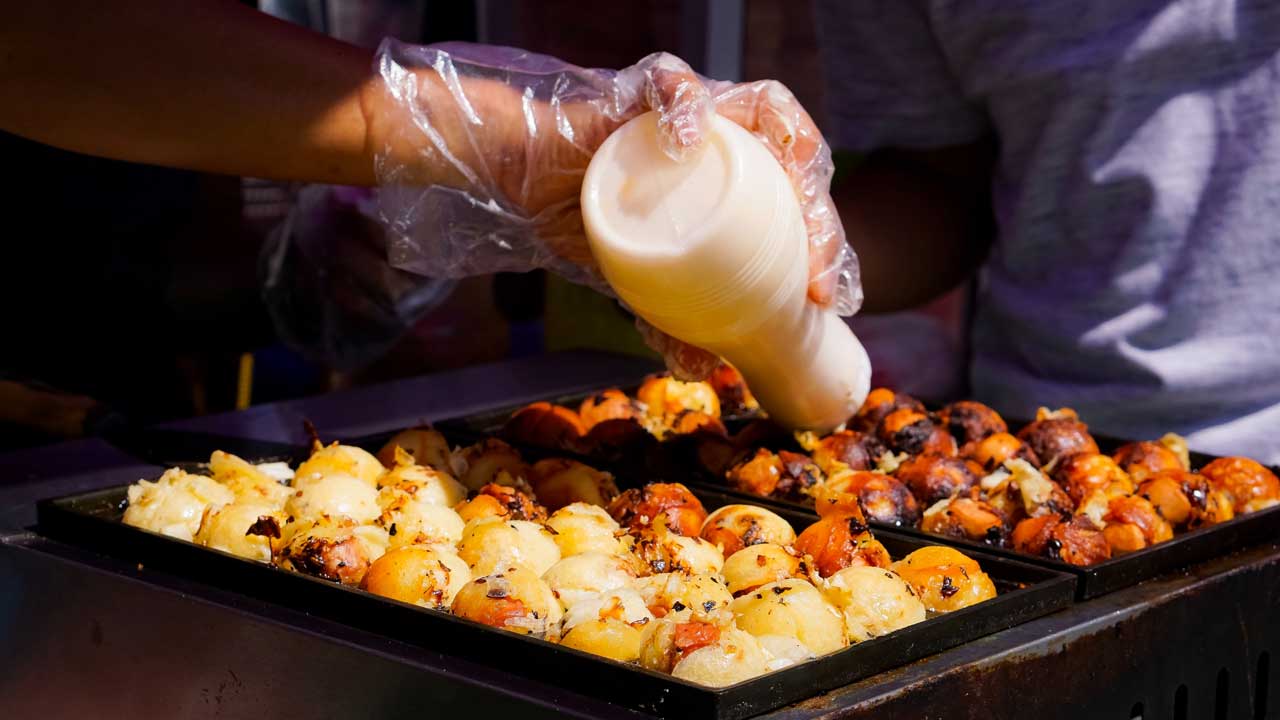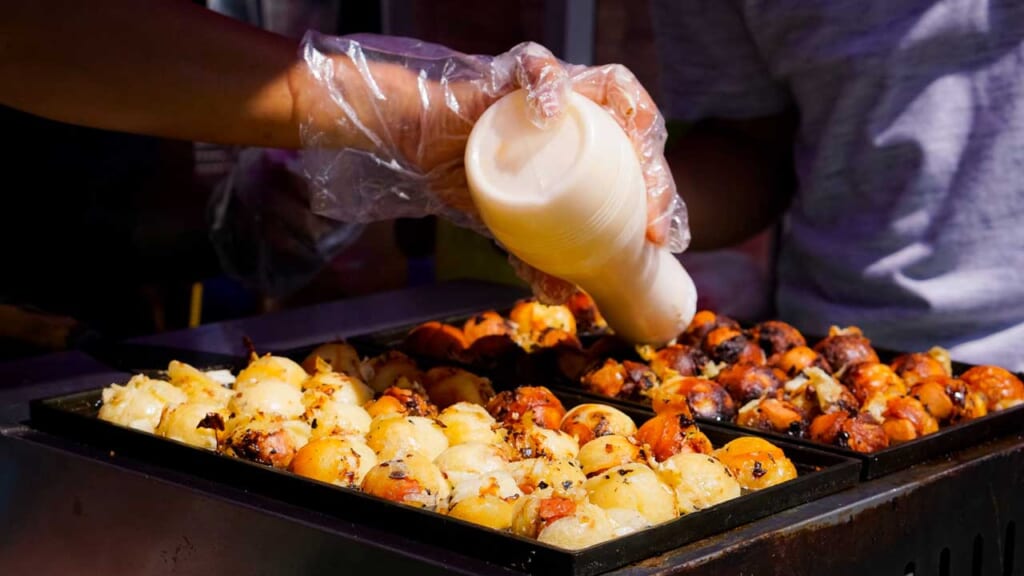 These are great snacks to share with a friend when you need a break from exploring and shopping. However, a word of caution when eating takoyaki: it's often scalding hot when you get it, so be careful with that first bite! Eating takoyaki while standing outside the front of the shop is very popular. But if sitting down is your style, some places often offer small tables and chairs nearby.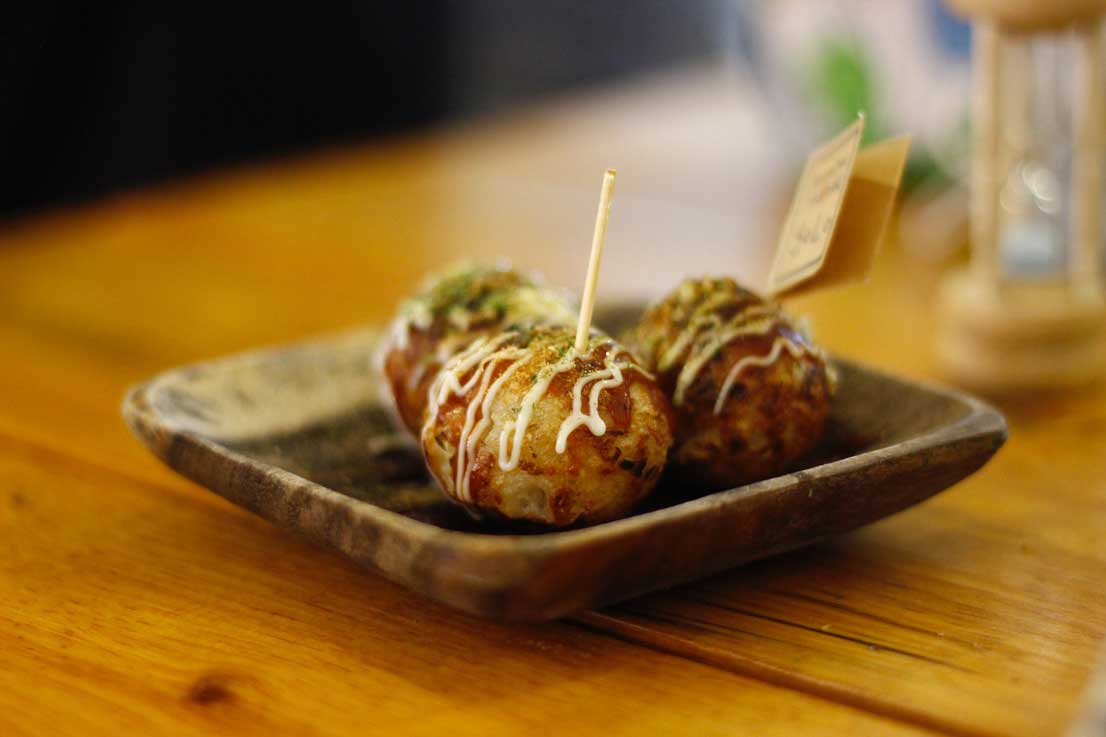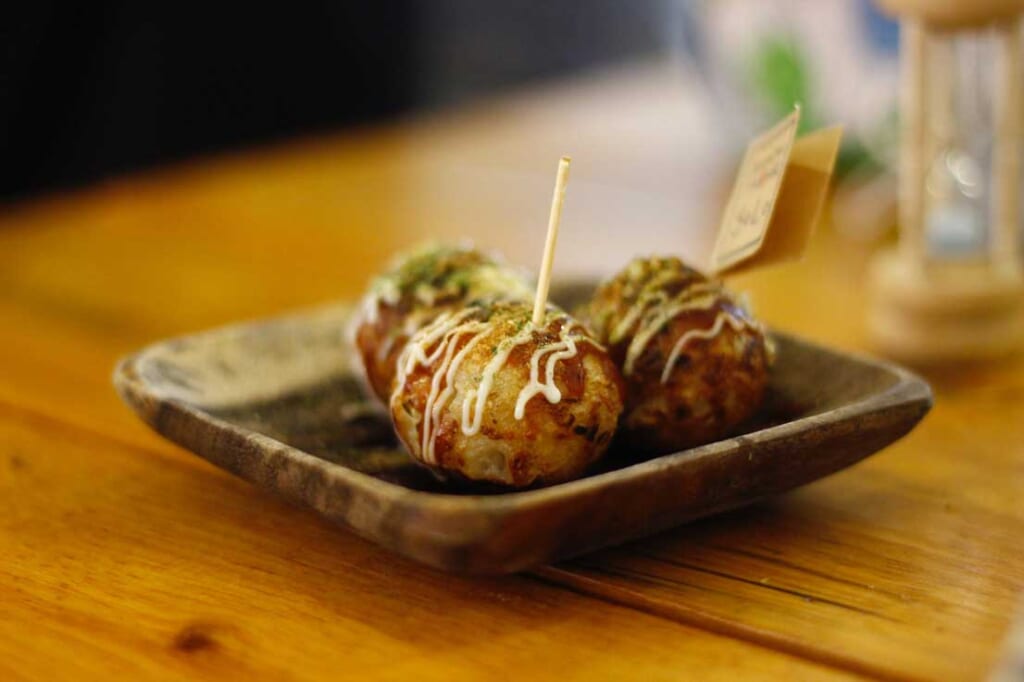 Most importantly, takoyaki shops are easy to spot. Just look for giant red and yellow signs with pictures of octopuses. When visiting Dotonbori, it's as easy as looking for a giant octopus protruding from a wall. Takoyaki is generally sold in little cardboard boats in sets of 6, 8, 10, or 12. Prices can range from 300 yen to 800 yen, depending on the size and location of your order.
Whether it's late-night revelers or curious tourists, these two street foods are a must-try for anyone coming to Osaka. Just imagine them – a delicious batter recipe with a touch of chewy noodles, veggies, and a sprinkling of meat that is then cooked on top of a grill in front of your eyes! Try one hot off the grill or at an izakaya bar to really get the feel of Osaka.
Written by Alix Smith with additional text and editing by Mika Senda