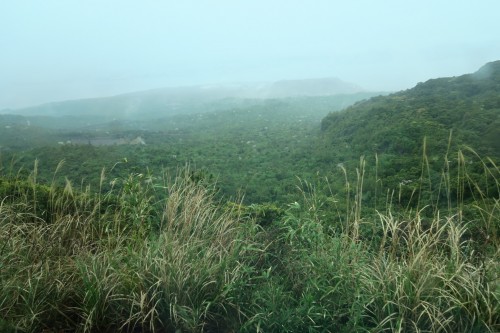 To discover Sakurajima, the long island bus tour turned out to be a really good investment. The island may take only 1 hour to skirt around by car, but walking is a good 9 hours and that is only if you don't get lost. And, with a lack of road signs and a map that that literally consists of a squiggly lines, the area is considerably infuriating to navigate around. All considering, I would not try to walk anywhere unless you're particularly keen. Save yourself a lot of time and hop on a bus to see all the sights. In fact, with your gained time, you'll probably end up seeing more than you had expected.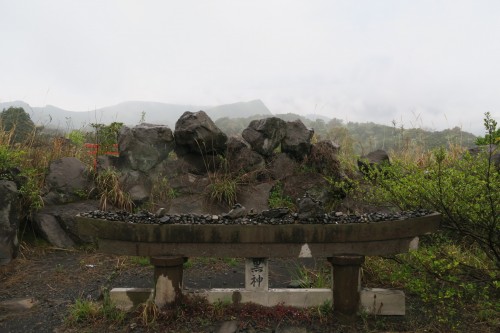 Unlike the simplicity of the short island view bus, the long buses are ridiculously confusing, quite simply because there are so many, leaving from a variety of different places. In fact, the bus I eventually got on isn't featured in the brochure but rather, I found it by visiting the information desk just in front of the Sakurajima port exit early one morning. Once I had my information, I went to purchase my ticket downstairs at the kiosk just outside the port. And, after some miscommunication over which long island view bus I wanted, I eventually got my ticket and hopped on board. As far as I can tell, the bus I alighted makes two trips per day. One leaving Sakurajima port at 9:40 and returning at 11:50, the other from 14:30 – 16:40.
Since I had been on the short island bus tour already, the beginning of the tour was a bit of a disappointment. I had already visited the first two sites on the list and began to feel a little disheartened that maybe I would be seeing everything again, just in a bigger, more luxurious bus. And, although it was nice to spend a little more time at Yunohira Observatory, particularly since the weather was much clearer today, I was ready for some more sights.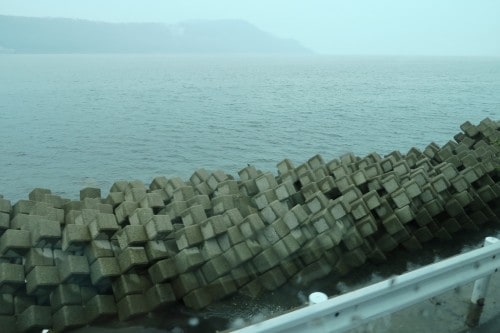 But I was in luck. Through the miserable rain, I began to see one of the best sites on Sakurajima, Arimura Lava Observatory. This was swiftly followed by Tabinosato Volcano Viewing point, containing the most unbelievable, vastly homemade souvenirs, a decent viewing spot, a small shrine, a seemingly buried gate and the most wonderfully enthusiastic, welcoming family owners. Top this off with Kurokami buried shrine gate and a booklet of information translated into English and you've got yourself a pretty good tour.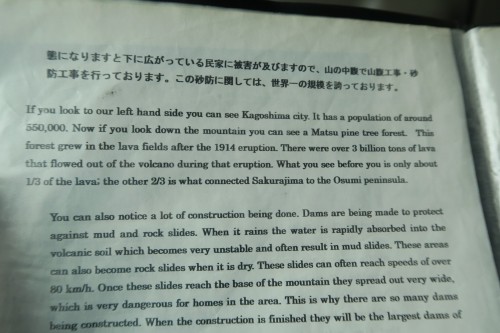 This bus tours the whole island, passing some of Sakurajima's most impressive spots and stopping at the places bellow and, even though we could only explore for a limited amount of time, I was still able to see near enough the whole of Sakurajima, including some of the sights I didn't think I would manage to catch without having a car.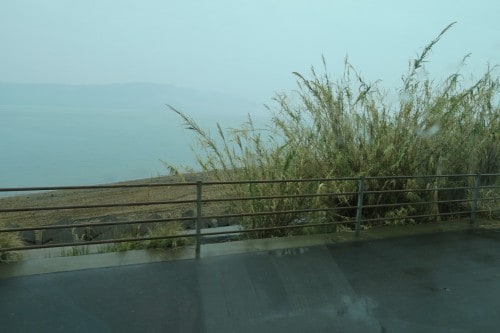 1. Yunohira viewspot (15mins)
2. Kurokami burried shrine (10mins)
3. Tabinosato volcano viewing spot (10mins)
4. Arimura lava observatory (10mins)
This entire trip from the port costs ¥1,800 for adults (¥850 for children) which, all considering, is a fairly reasonable price. You're guaranteed a seat and you are provided with some English information.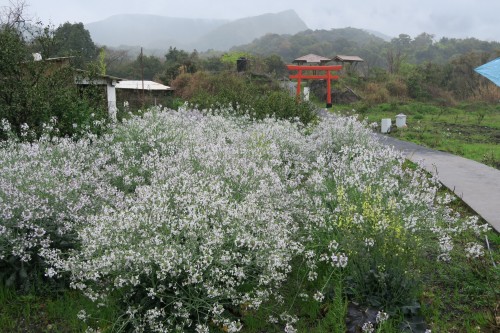 If this tour doesn't suit you, there are a number of other bus options available, including some leaving from Kagoshima Chuo station and passing through some of the major Kagoshima sites before hopping on a ferry to tour Sakurajima. Whether you're interested in the 4 hour tour, 6 hour tour or the 3 hour 30 minute nature tour, there is something for everyone. Tickets for all these buses can be purchased at Kagoshima Chuo station.
The long island bus tour is definitely worth it if you don't have access to a car. So purchase your ticket at Kagoshima Chuo station or battle through some potential miscommunication at Sakurajima port (perhaps write down the date and time of the bus you from start to finish) and explore the best sights Sakurajima has to offer effectively and efficiently.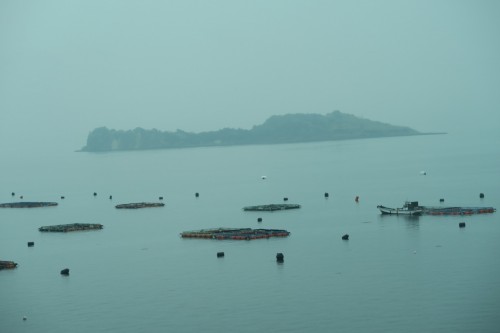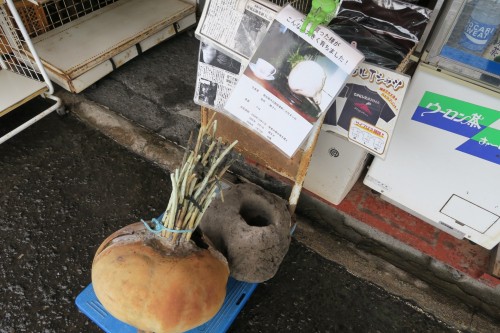 | | |
| --- | --- |
| Name | Sakurajima Long Island View Bus Tour |
| Category | Sightseeing |
| Address | Sakurajimayokoyamacho, Kagoshima, Kagoshima Prefecture 891-1419 |
| Access | [map]Sakurajimayokoyamacho, Kagoshima, Kagoshima Prefecture 891-1419[/map] |
| Opening Hours | 9:40 - 11:50, or 14:30 - 16:40 |
| Price Range | ¥1,800 for adults (¥850 for children) |
| Payment options | Cash |