Its no question that Japan is famous around the world for its fresh seafood.
Seafood is the basis of the Japanese diet, consumed at more than 154 pounds per person in a given year – almost half a pound per day. It is prepared and eaten in all kinds of ways: salted, dried and pickled, as well as baked, grilled, and my personal favorite, eaten raw (sashimi). The variety available is endless; it seems that every week I am trying some new dish or combination I would have never thought of on my own.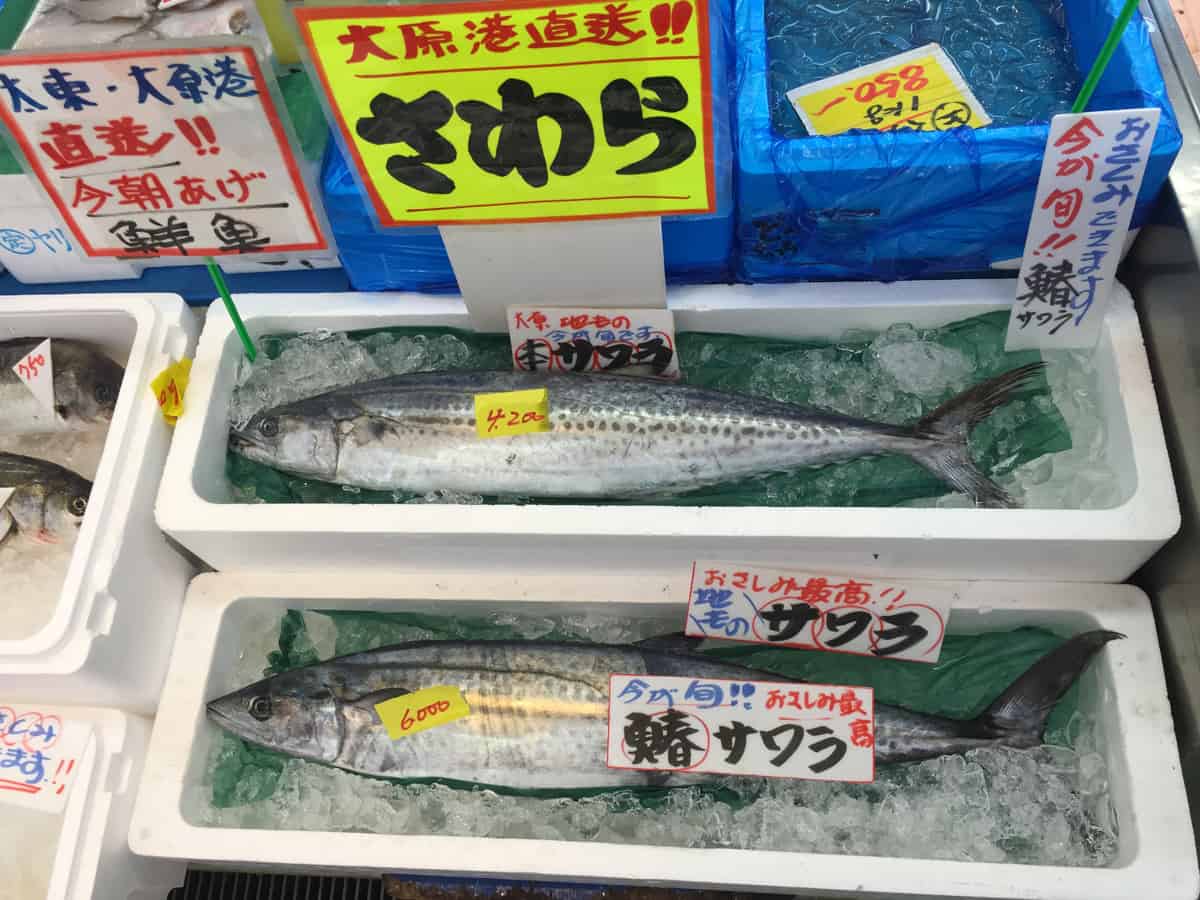 A large percentage of Japan's seafood comes from the ocean surrounding the islands, as well as farmed from its fresh inland waters. For this reason, the fish here is fresh, delicious and can also be very expensive.
If you are visiting one of Japan's larger inland cities (especially Tokyo, Osaka, Kyoto or Nagoya) the cost of eating seafood can really add up, whether you eat it at a restaurant or buy it fresh from the store and prepare it yourself. In heavily impacted cities, even street markets raise their prices because importing the fish from out of town costs more. And the worst part is that the quality of this expensive seafood is often not as high as it should be for the price you are paying.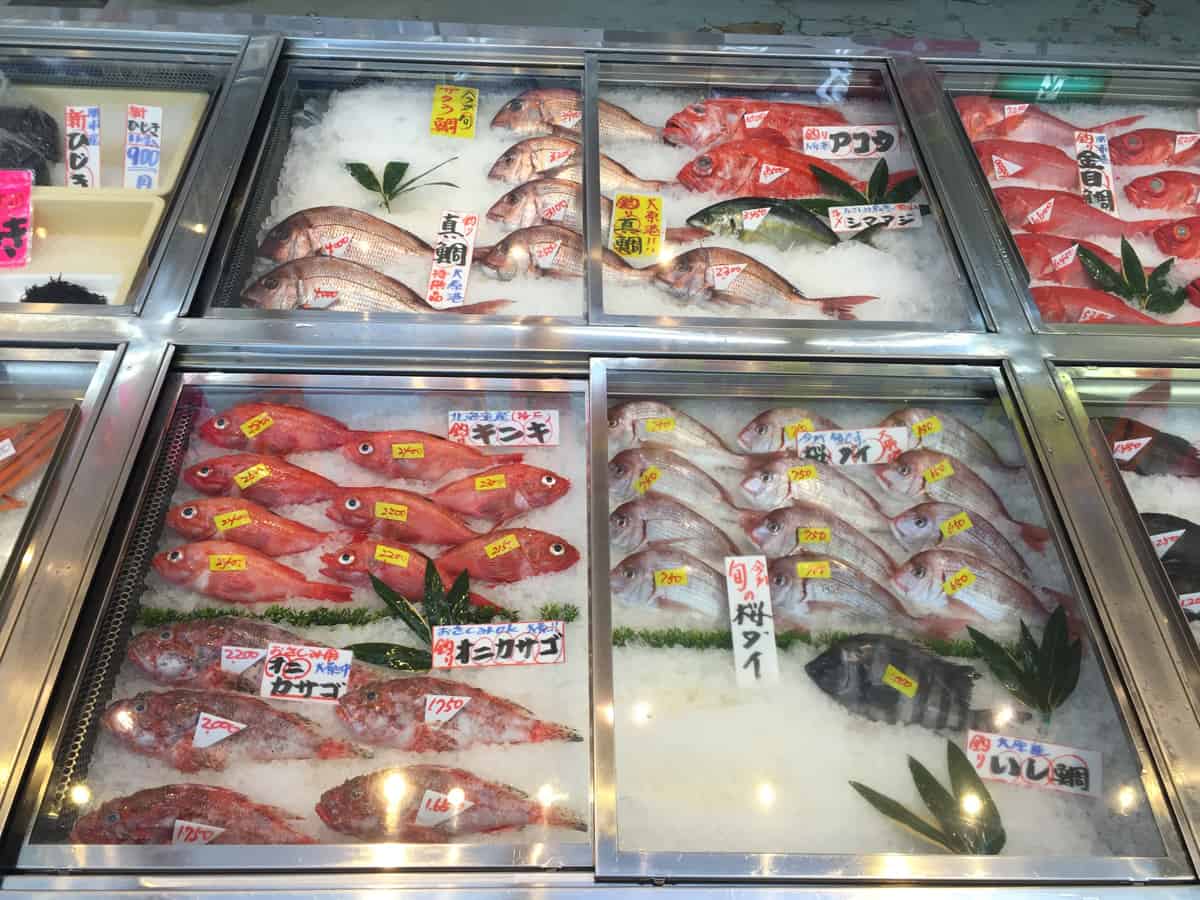 For the sake of your wallet and tastebuds, I recommend heading to fish markets in coastal towns for a better experience – and the freshest fish! The following information should help you spot a good seafood market in a small coastal town on your own.
For the past month, I have been living in Chiba Prefecture near a small town called Ichinomiya, which is famous for surfing and good beach weather.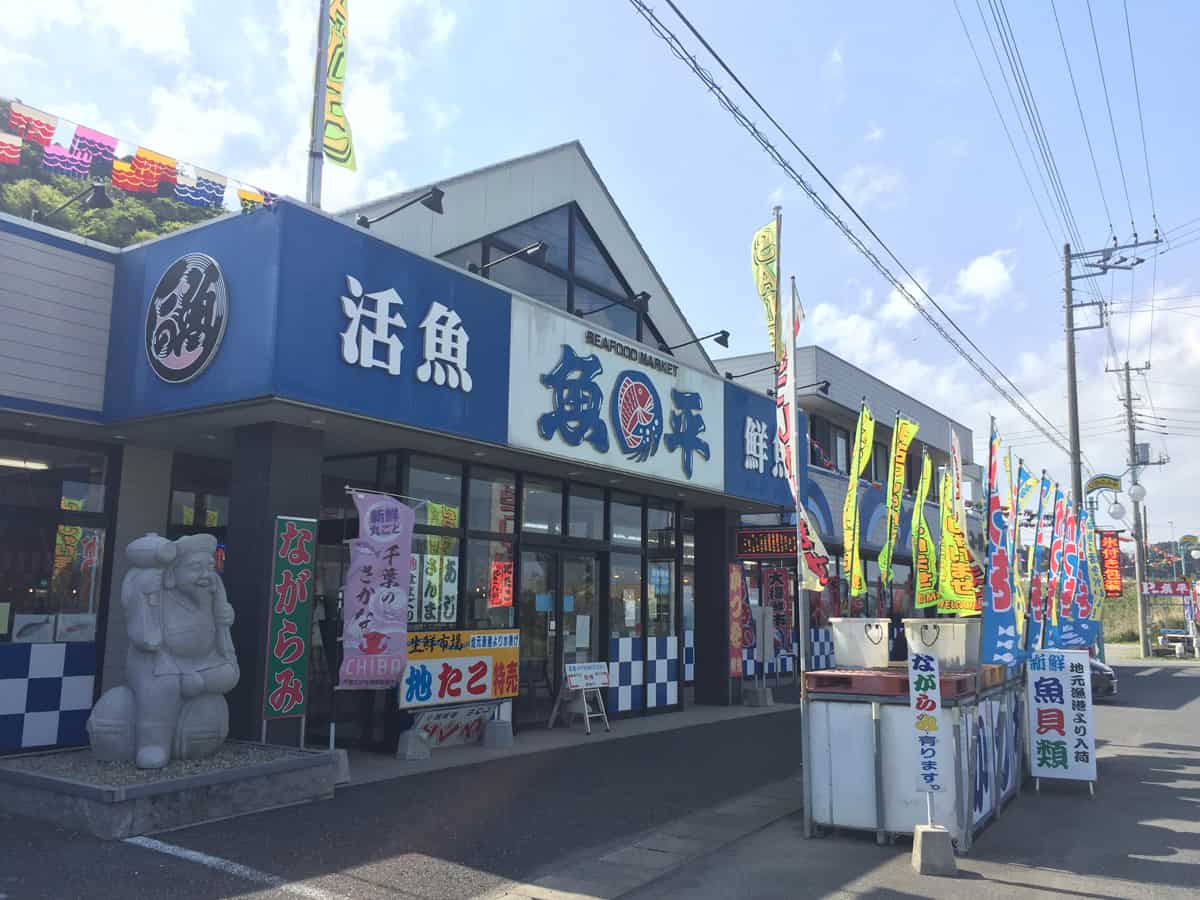 Recently, I stumbled across UOHIRA, a seafood marketplace. It was a roadside building with brightly colored flags and the kanji for FISH (魚/sakana) repeated over and over. If I hadn't known better, I would've thought some kind of celebration was going on. But then again, high quality fresh fish is always worth celebrating.
UOHIRA is the best seafood market I have come across in Ichinomiya, and the locals I met all recommend it for buying fish to eat at home. This market specifically specializes in bulk sales, so its more for people who have a kitchen to return to, not for those wanting to eat it on the spot like you would at a seafood market in the city.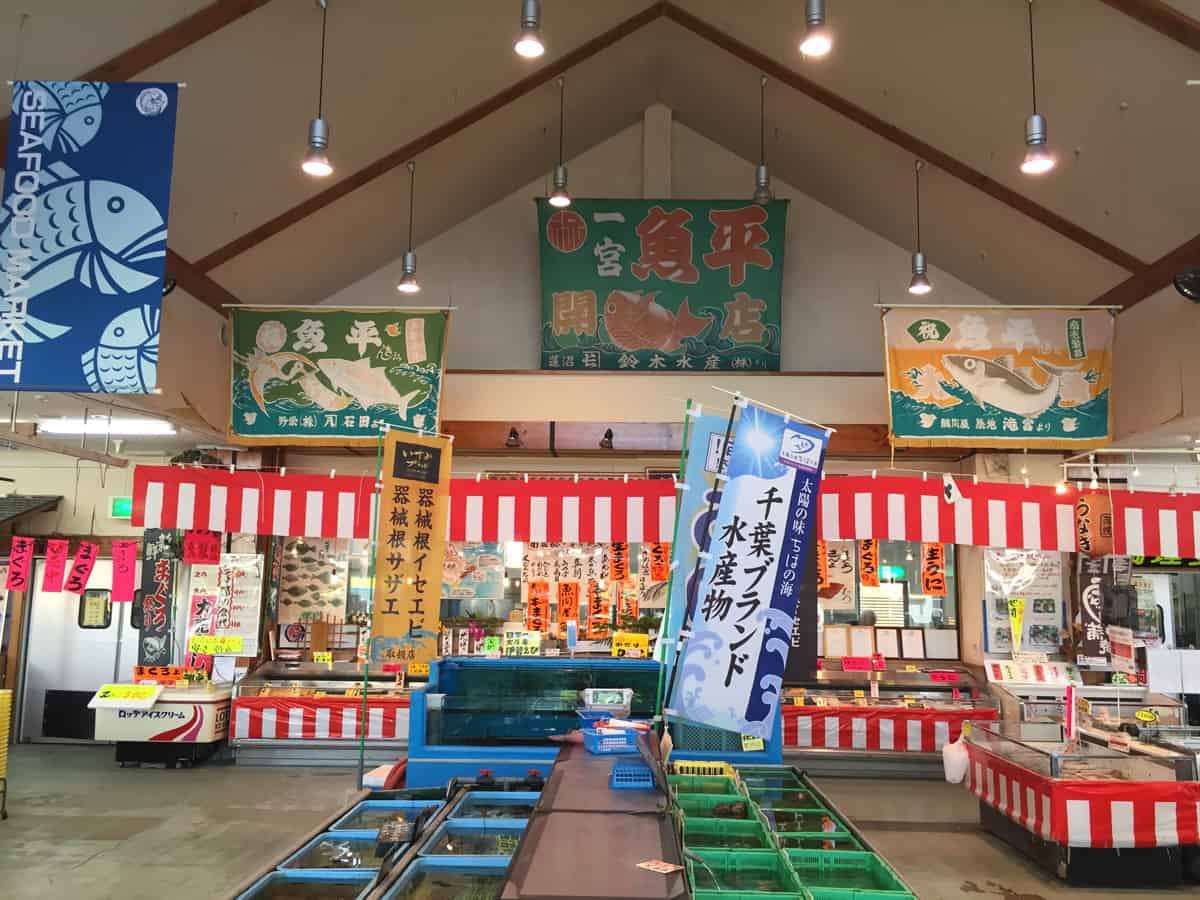 The inside is just as festive, probably because they want you to know you have hit the jackpot if you're a fish fiend like me. Rows and rows of all kinds of fish (whole, cut, seasoned, plain) greet your eyes and all the prices are incredibly reasonable. In addition, a huge variety of local shellfish, squid, octopus, and roe are available.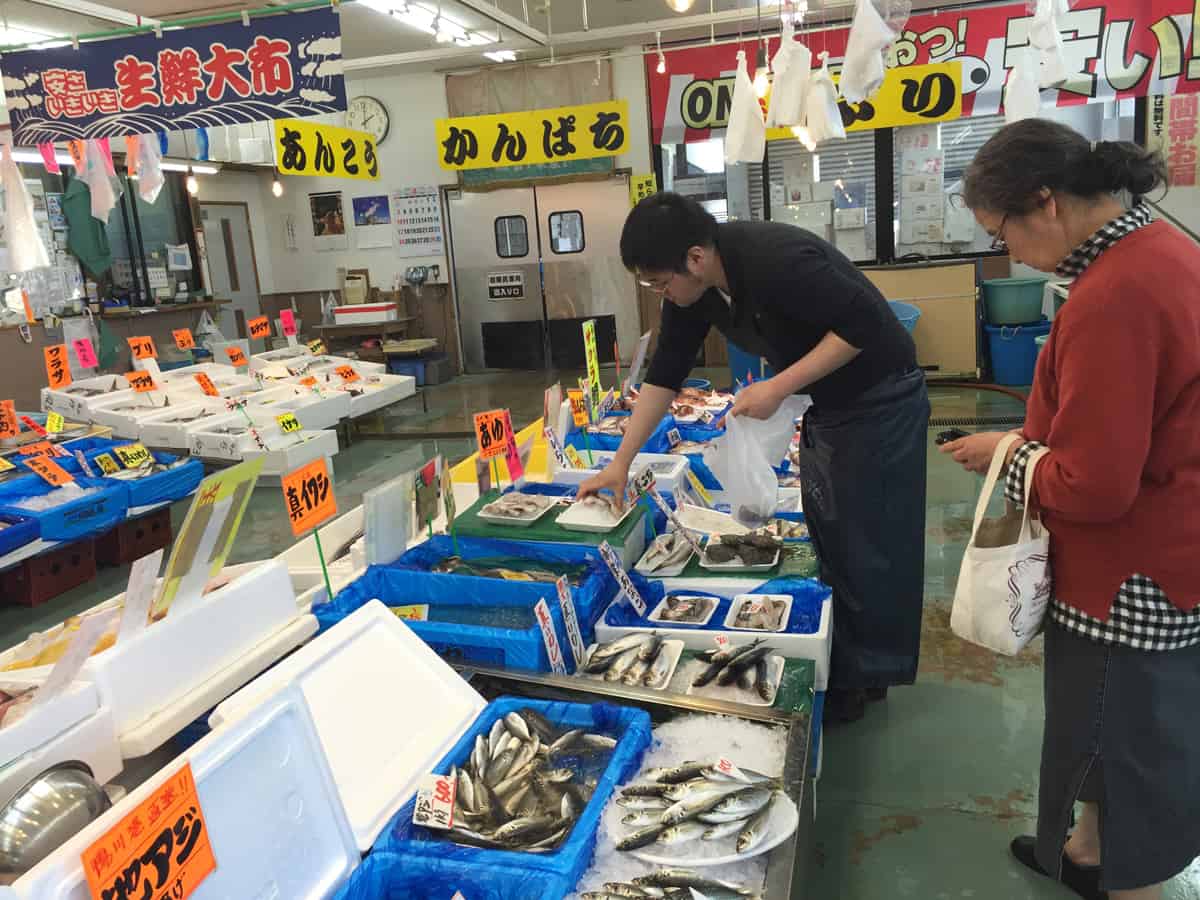 The people that work at a fish market are incredibly helpful, as they are the authority on all things seafood.  Even if you don't speak Japanese, they will be overjoyed to share the local delights with a foreigner. Ask for the "osusume," which means recommendation and I am certain they will not disappoint. In addition, if you know which fish you want, they can help you directly and often will find the select pieces and cut it for you in-house. Most Japanese people are extremely sensitive to seasonal food, and they will be sure you have the best of what is available for the specific time you are visiting.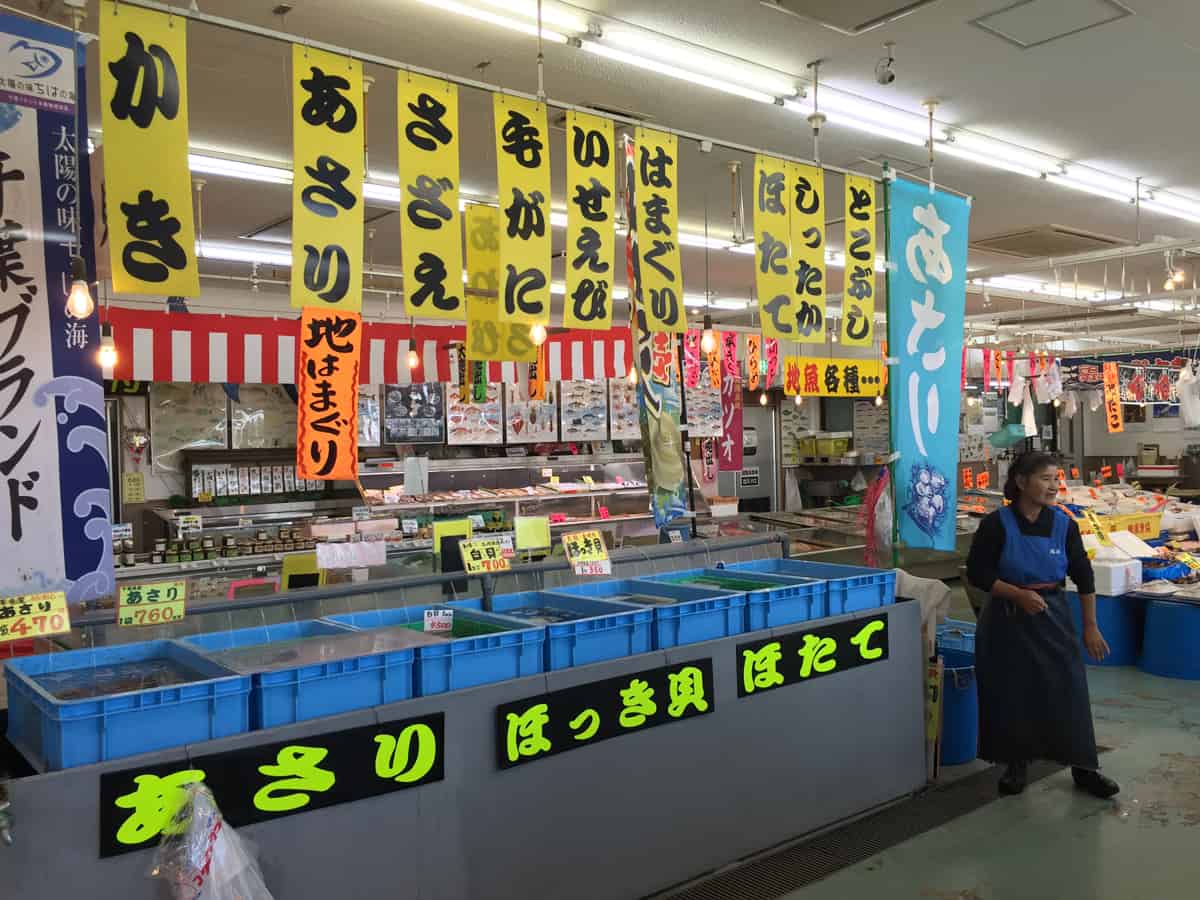 While Tsukuji and Kuro Ichiba are great places to visit and eat food on the move as a tourist, for a more down to earth and local Japanese experience, visit a seafood marketplace like UOHIRA.
| | |
| --- | --- |
| Name | UoHira |
| Category | Fish Market |
| Address | 5145-2 Torami, Ichinomiya-machi, Chosei Gun, Chiba Ken 2999-4303 |
| Access | [map]5145-2 Torami, Ichinomiya-machi, Chosei Gun, Chiba Ken 2999-4303[/map] |
| Opening Hours | 9:30-18:30 |
| Price Range | Varies |
| Payment options | Cash |