Imagine riding a bike to explore natural locations with varied vegetation and wildlife. Get to enjoy incredible routes between mountains, lakes, and rivers. Learn about a new culture and its traditions. If this idea thrills you, why don't you try cycling in Japan?
Japan is a country where you can enjoy a wild and diverse nature in all its prefectures. This time, we would like to introduce you to Fukushima Prefecture, located in the Tohoku area. There, you can go through magnificent cycling routes, most of which are unknown to the westerners, while you discover authentic Japanese rural scenery. If you are looking for your next cycling adventure, remember these three places: Iwaki City, Jododaira plateau, and Lake Hibara in Urabandai.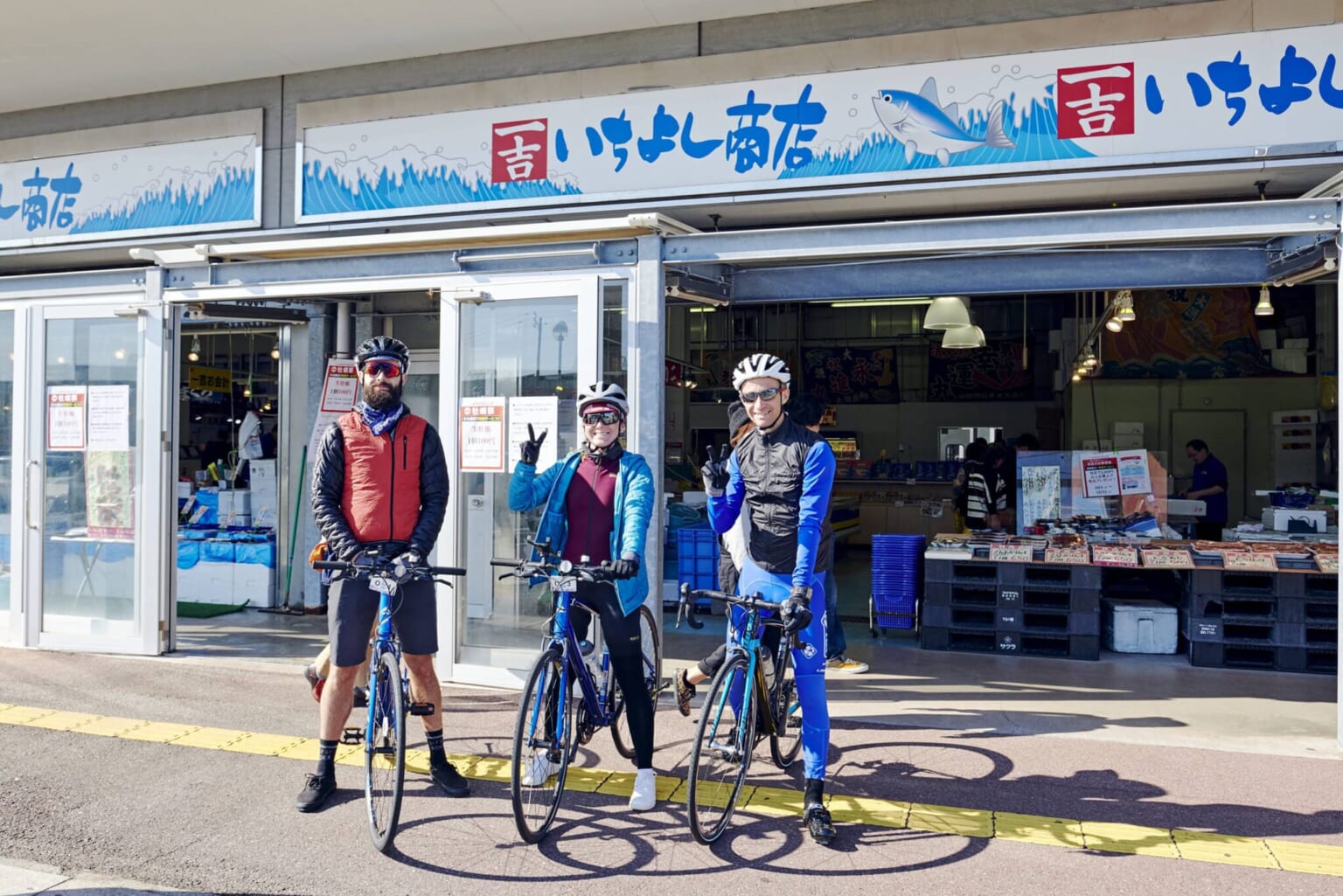 Cycling Route at Iwaki's Seven Beaches
Iwaki is a coastal city located in Fukushima Prefecture. Along its coastline, there is a 53 km-long cycling route named Iwaki Nanahama Kaido (いわき七浜海道), which can be translated as "the path of the seven beaches of Iwaki." This route is well-maintained and it is perfect for beginners or intermediate cyclists. It is also recommended for those who want to enjoy a lovely bike stroll at the very beachfront with touches of Japanese culture.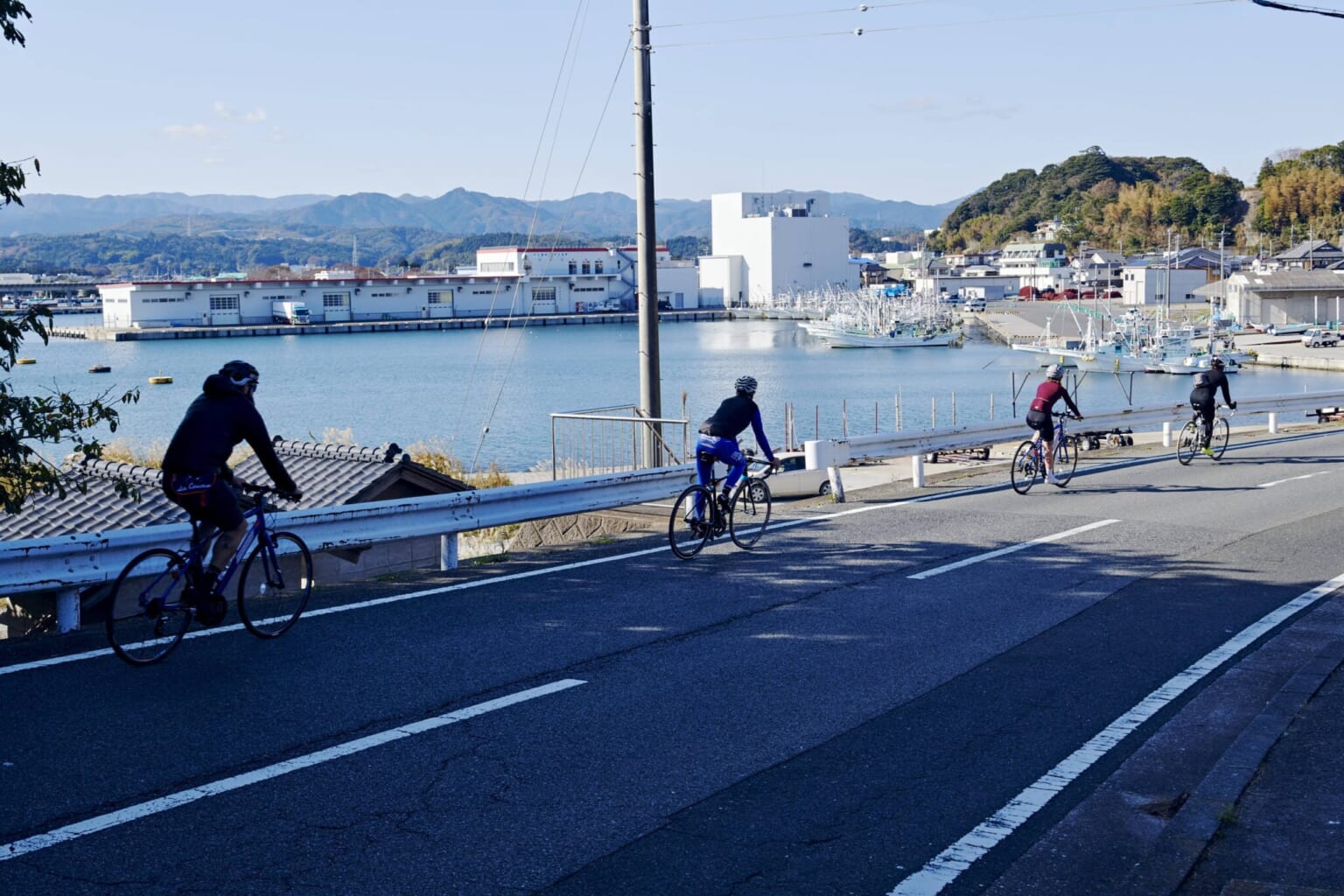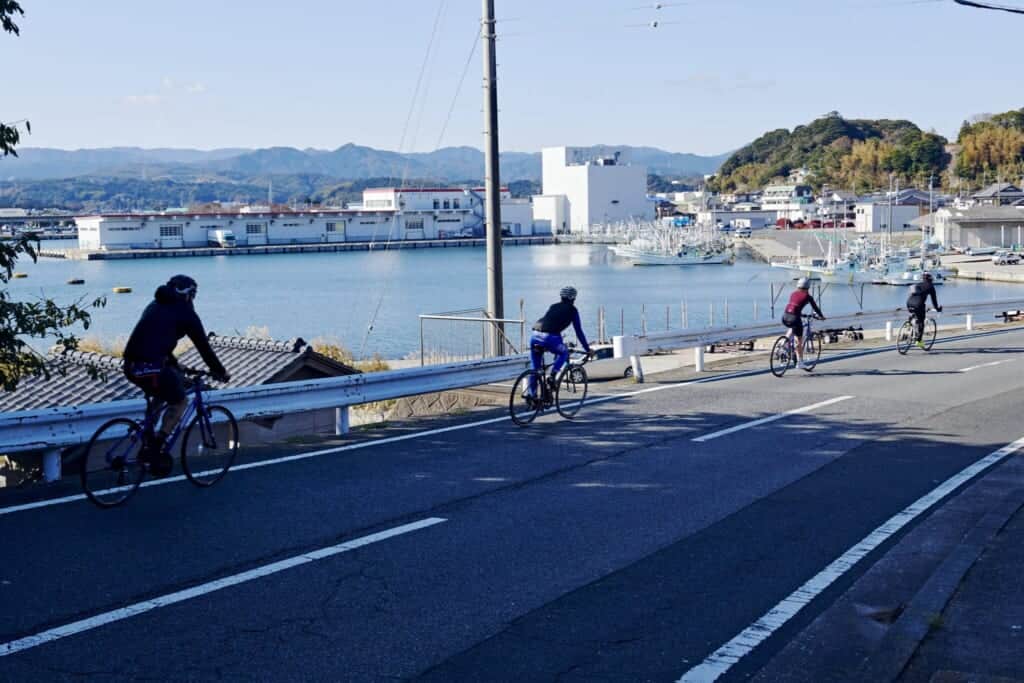 If you start this route on the north area of Hisanohama (久ノ浜), you will see a red torii rising from the water of the beach, a spectacular and mystic view. Continuing your way towards the south, you will find the Iwaki Lalamew (ららみゅう), where you can eat local food like fish and other seafood. You can also try the robatayaki, charcoal-grilled seafood. Just 15 minutes away on foot is the Aquamarine Fukushima, one of the largest and most interactive sea museums in the Tohoku area.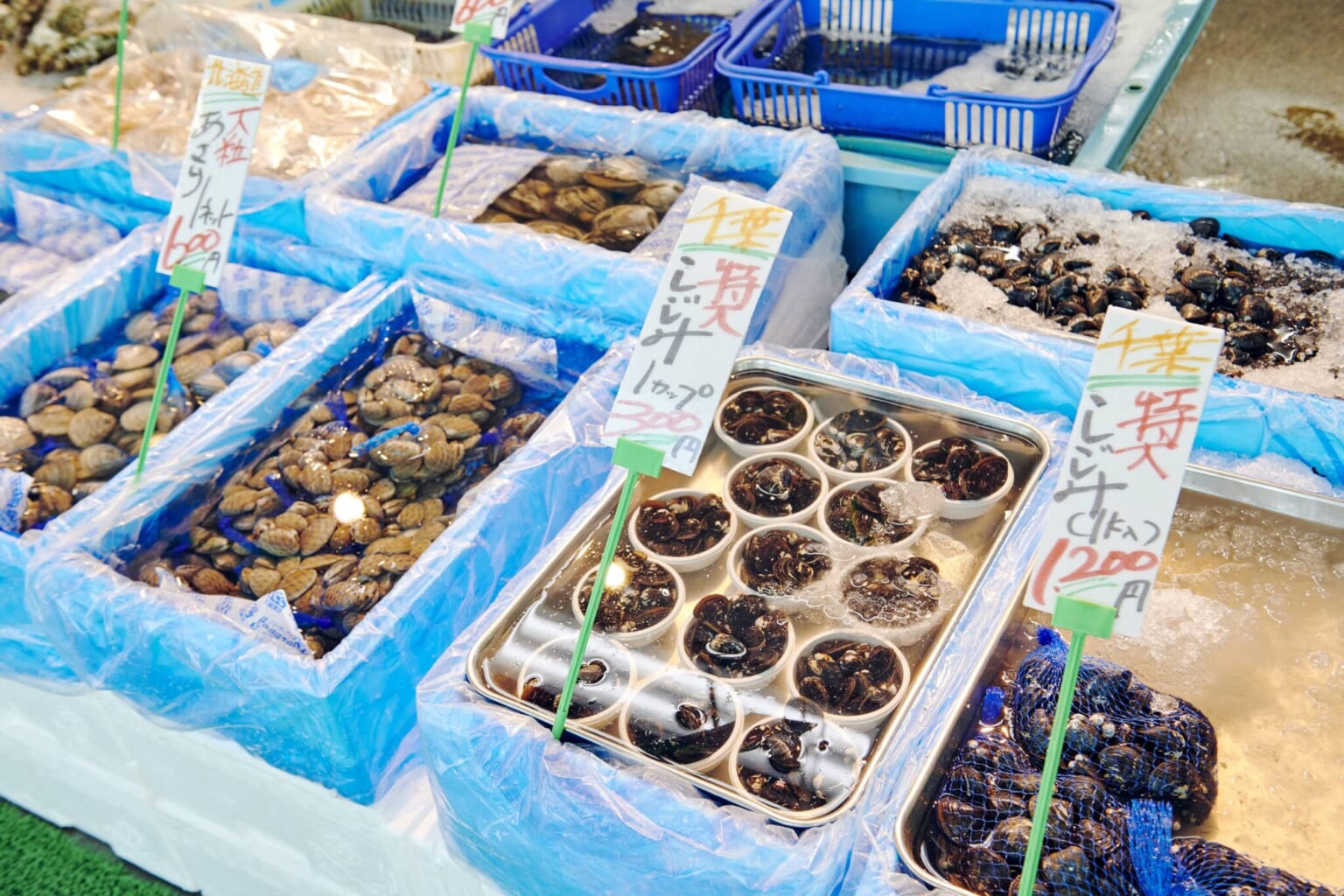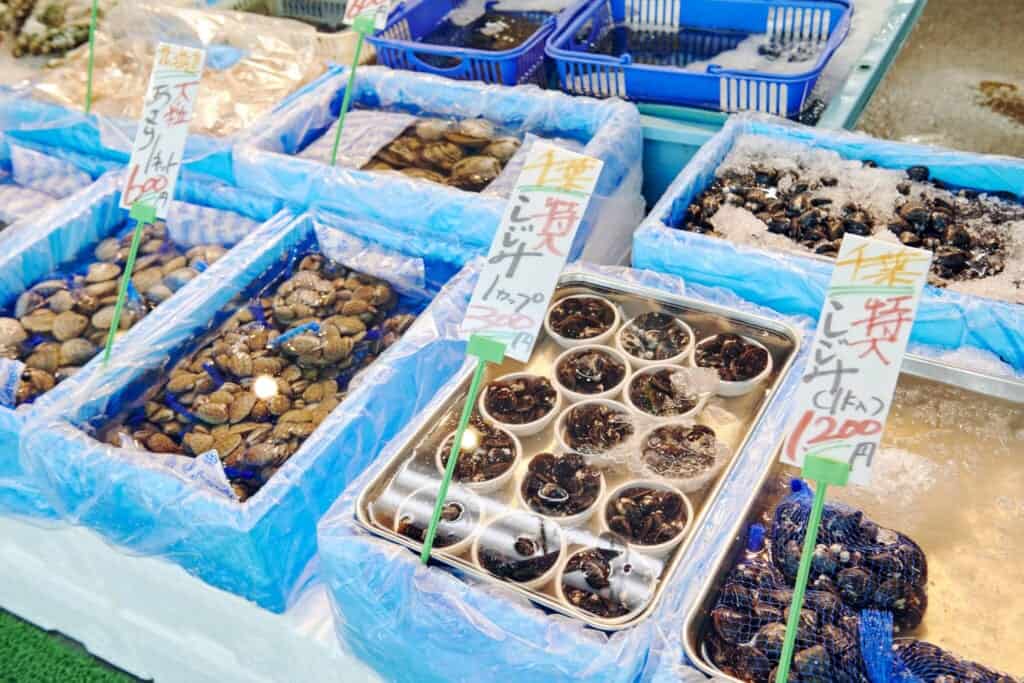 In Iwaki city, you will find many other interesting places to visit. The 860-year-old Shiramizu Amidado garden is a perfect spot to soak in Japanese history and enjoy seasonal flowers. If you prefer to relax, visit the Iwaki-Yumoto Hot Spring (いわき湯本温泉), a perfect place to end your cycling tour. Your cycling will have a happy and relaxing ending!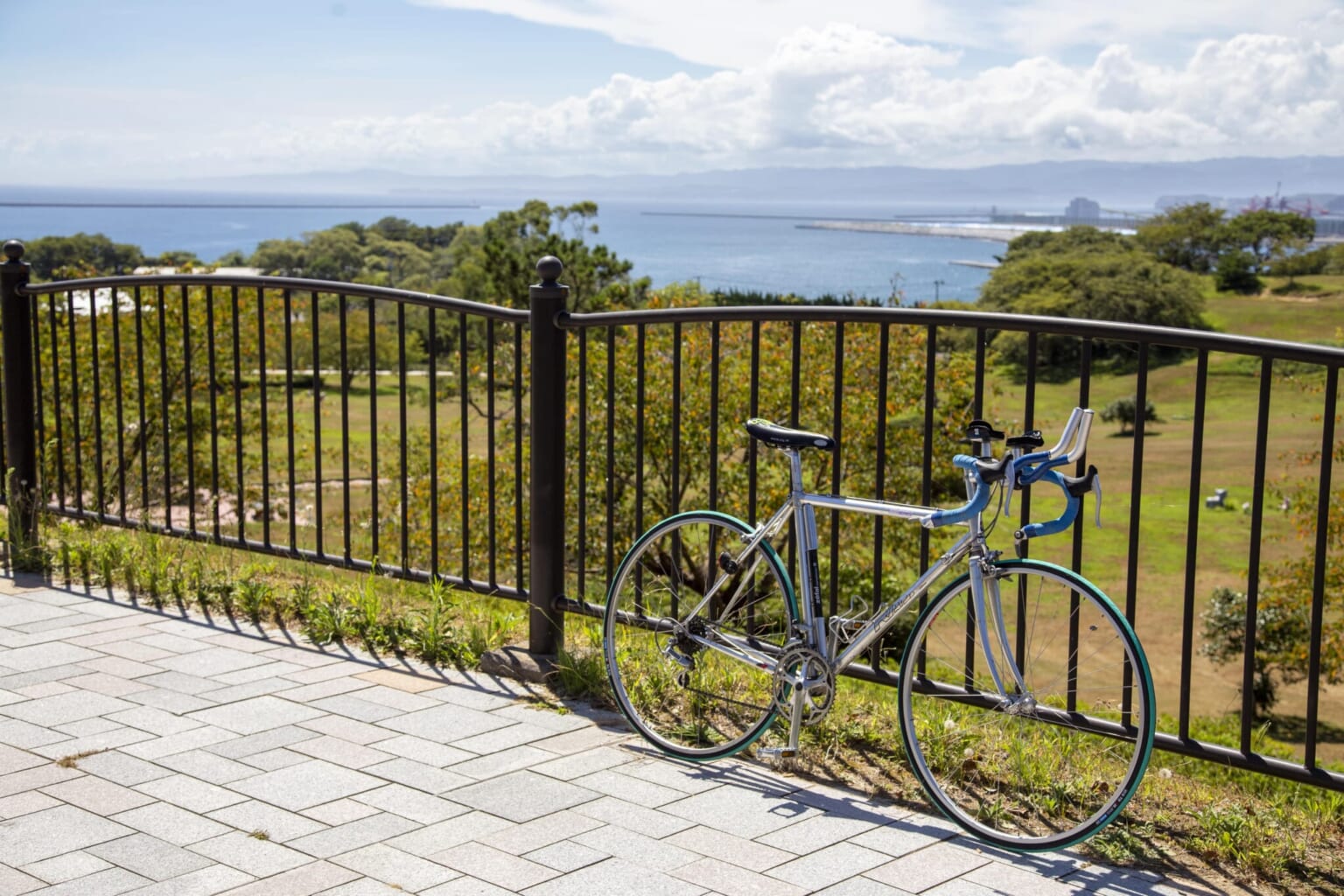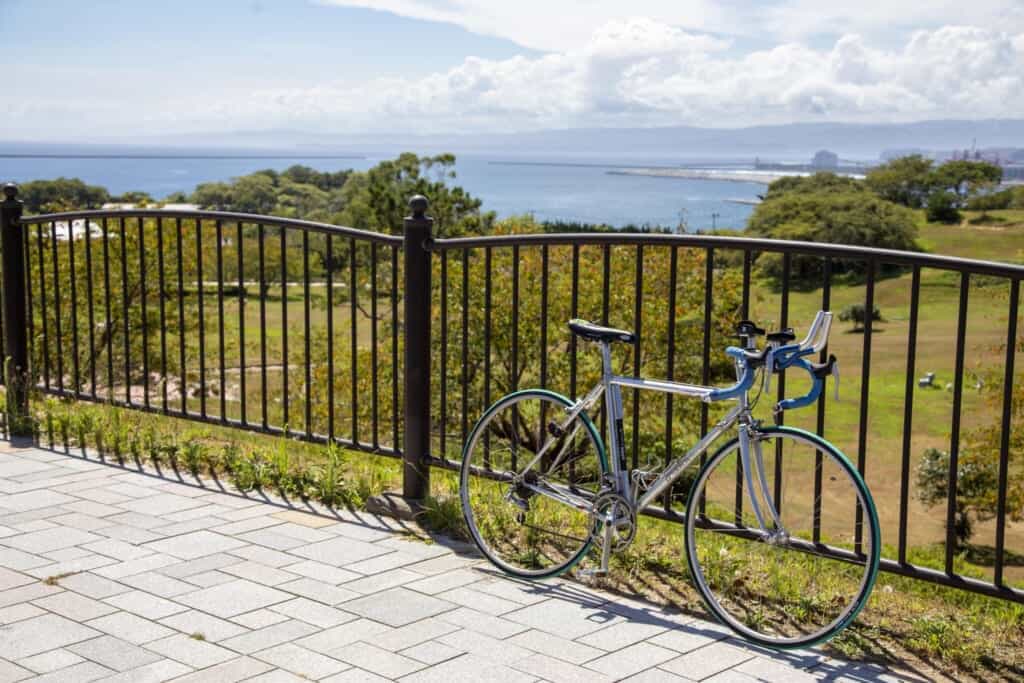 How to get to Iwaki
There are different routes to get to Iwaki from Tokyo, but the best option is traveling by the JR Hitachi and Tokiwa train. You can take it from Shinagawa Station, Tokyo Station, and Ueno Station. This trip costs 6,290 yens (but it is covered by the Japan Rail Pass), and it takes 2 hours and 45 minutes.
Cycling in Jododaira Plateau in Urabandai
The Urabandai mountain area in Fukushima is well known for hiking and cycling enthusiasts, specifically the Jododaira Plateau. With a height of 1,622 meters, it offers a mountain and steeped landscape with breathtaking views.
The 77-km route consists of a round trip from Fukushima Station. There are several ways with different difficulty levels, so it is perfect for an intermediate or advanced cyclist. You can choose the Tsuchiyu Onsen (土湯温泉) route, where the elevation gain is over 1,500 meters but with a moderate slope, or the Takayu Onsen (高湯温泉) route, a shorter route, but with a tougher slope. When you reach 1,300 meters, you can relax at Tsuchiyutoge Onsen (土湯峠温泉郷), where most of the resorts with hot springs are located to spend the night and enjoy the silence and tranquility.
Besides enjoying nature, wonderful sights, and hot springs, there is also the highest astronomical observatory in Japan. Fudosawa bridge, on the way to the observatory, is a must-see for its spectacular view over the city of Fukushima.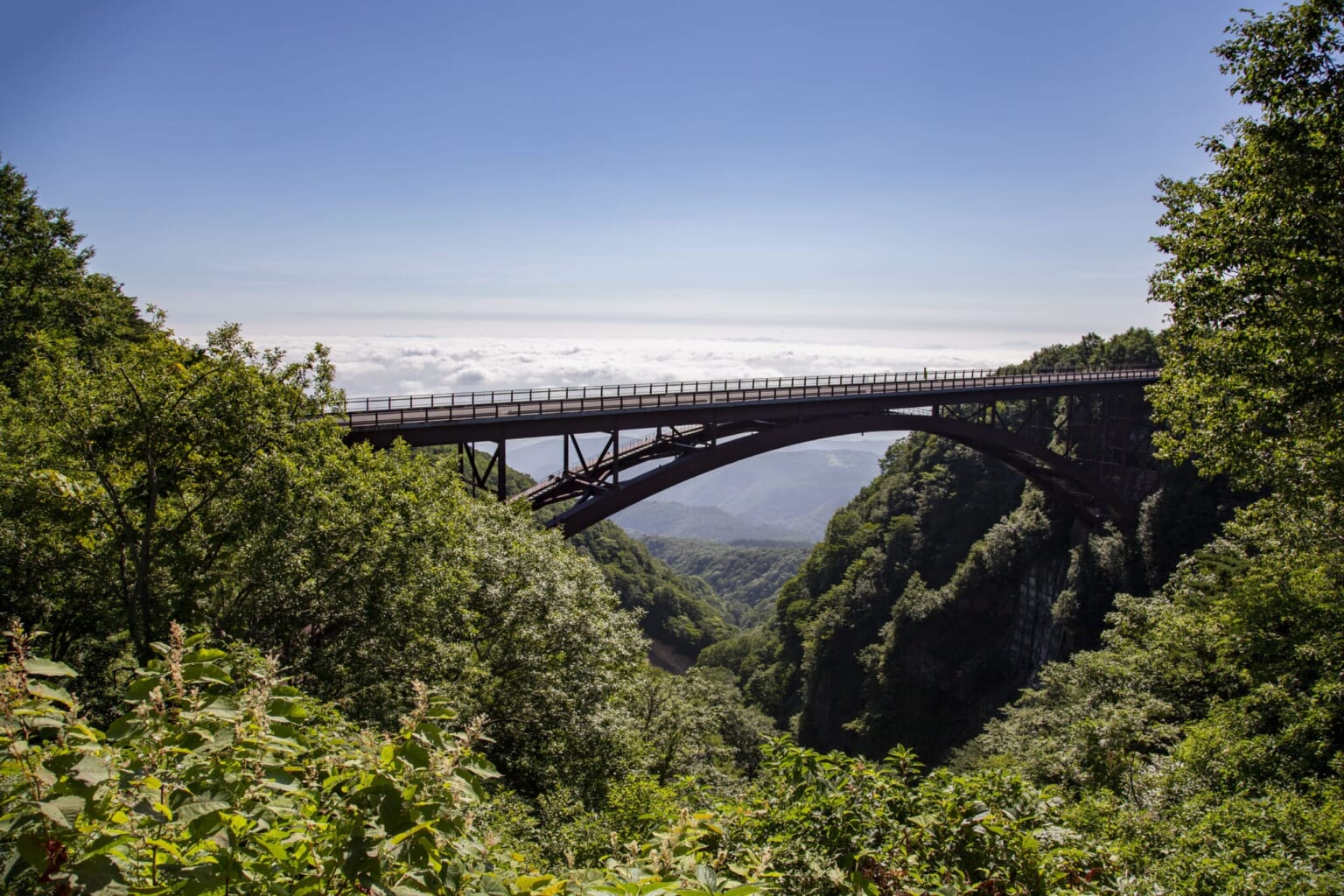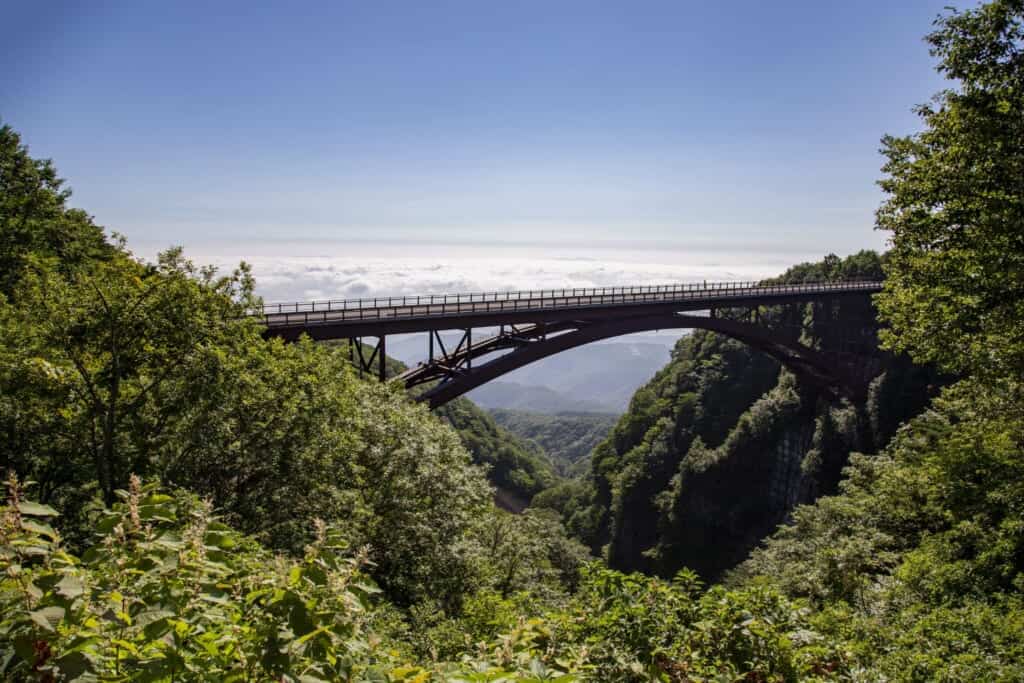 Near Jododaira there are many interesting places, such as Lake Inawashiro, Mount Azuma-kofuji, Mount Issaikyo, and Mount Bandai, so you can always stay more days there to enjoy the rich nature of this area in Fukushima Prefecture.
How to Get to Jododaira
You will start this route in Fukushima Prefecture, well-connected with Tokyo. You just need to take the Tohoku-Hokkaido Shinkansen in Tokyo or Ueno Station, covered by the Japan Rail Pass. In just an hour and a half, you will get to your destination.
Cycling weekend at Lake Hibara in Urabandai
On the western side of Urabandai, there are other points of interest such as Lake Hibara (檜原湖) and the cities of Aizu and Kitakata. There, you can enjoy natural contrasts while discovering the historical and cultural experiences in these two cities.
This route, suitable for all types of cyclists, consists of a 30 km route around Lake Hibara, where you will find the Kyukamura hotel, Lake Sohara, the Renge-numa pond, and the Roadside Station Urabandai. If you plan to spend more than a day, you can travel 15 km to the east to find Lake Akimoto, or you can also visit Goshikinuma Lakes (五色沼湖沼群) with many hiking trails. This area is beautiful in every season, but autumn in Urabandai is especially charming, and an amazing option. Warm leaves fill this natural spot and there are magnificent views of the lake and Mount Bandai (磐梯山).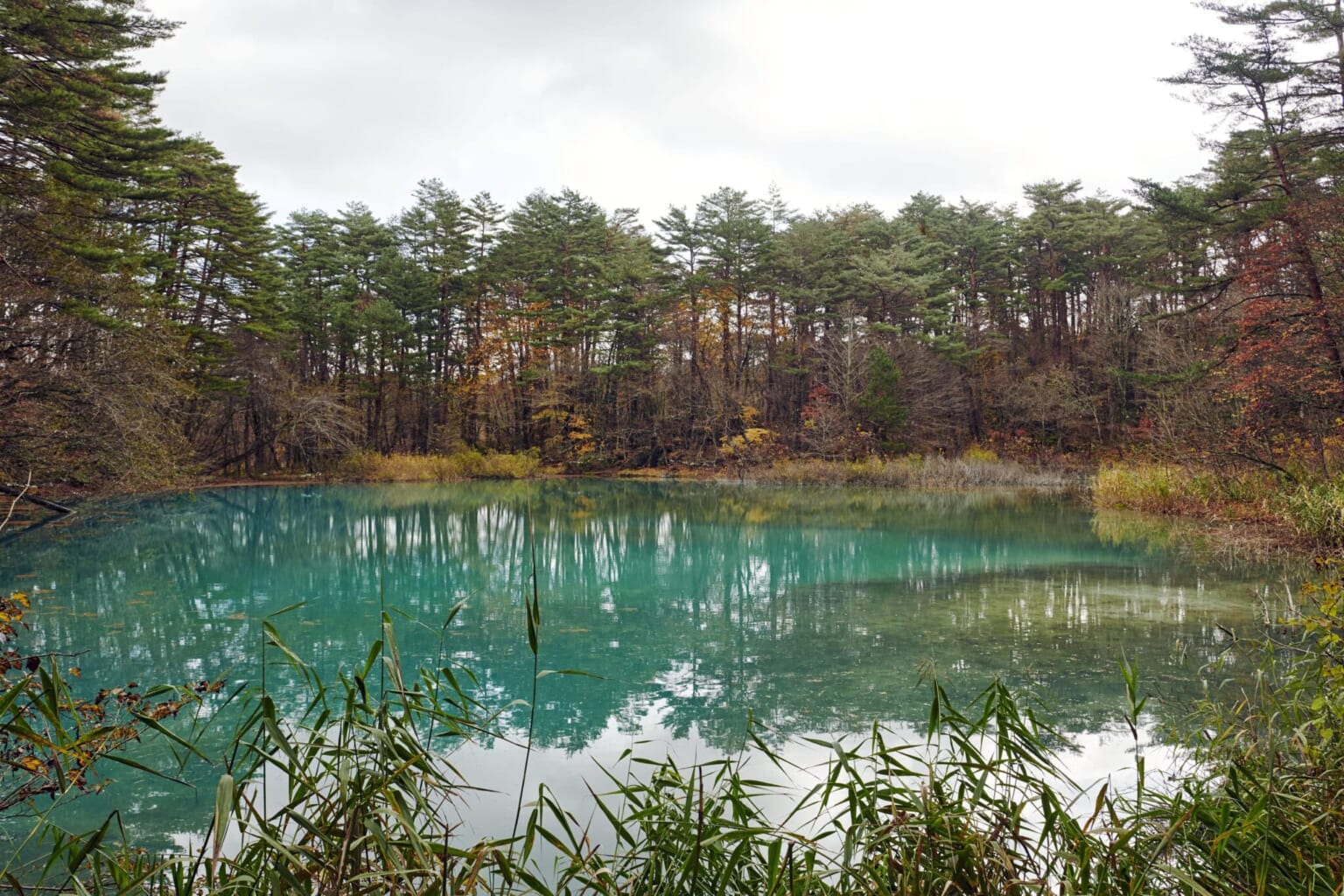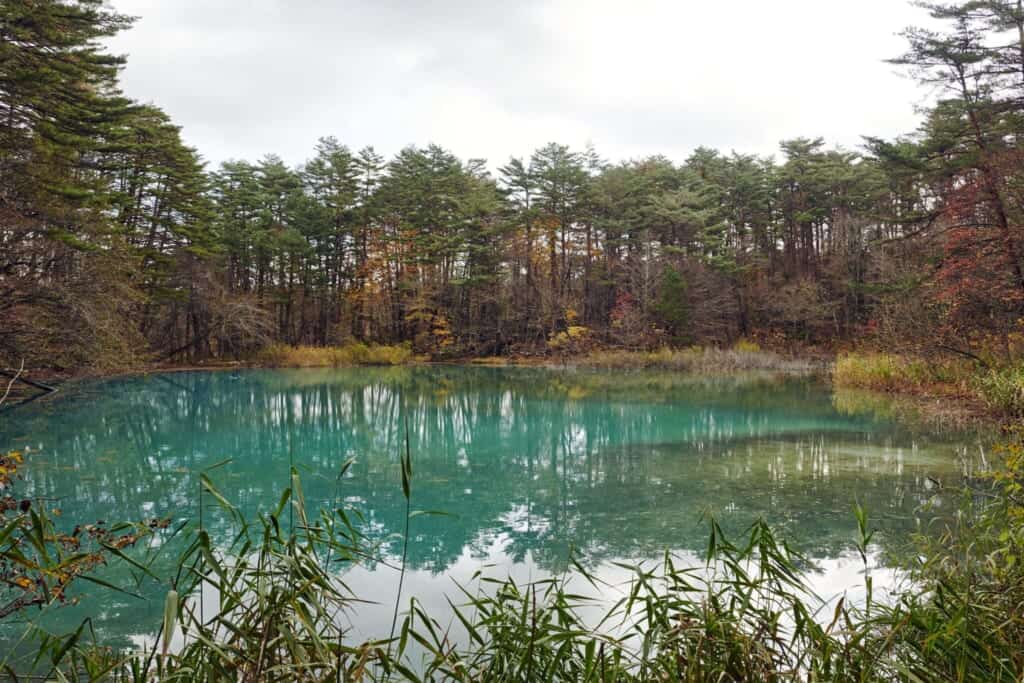 Visiting Aizu and Kiakata in Fukushima
Besides cycling, if you are also interested in learning about Japanese culture, we recommend you to visit Kitakata (喜多方市街), 25 km to the east. In this town, there are many old warehouses, and you can try Kitakata ramen with a soy-based broth. A little farther is Aizuwakamatsu (会津市街), a historical city within Fukushima prefecture, where the samurai spirit has endured to the present day. You can visit Tsurugajo Castle (鶴ヶ城), Sazae-do (さざえ堂), Nisshinkan (日新館), the samurai residences (武家屋敷), Oyakuen (御薬園) and more.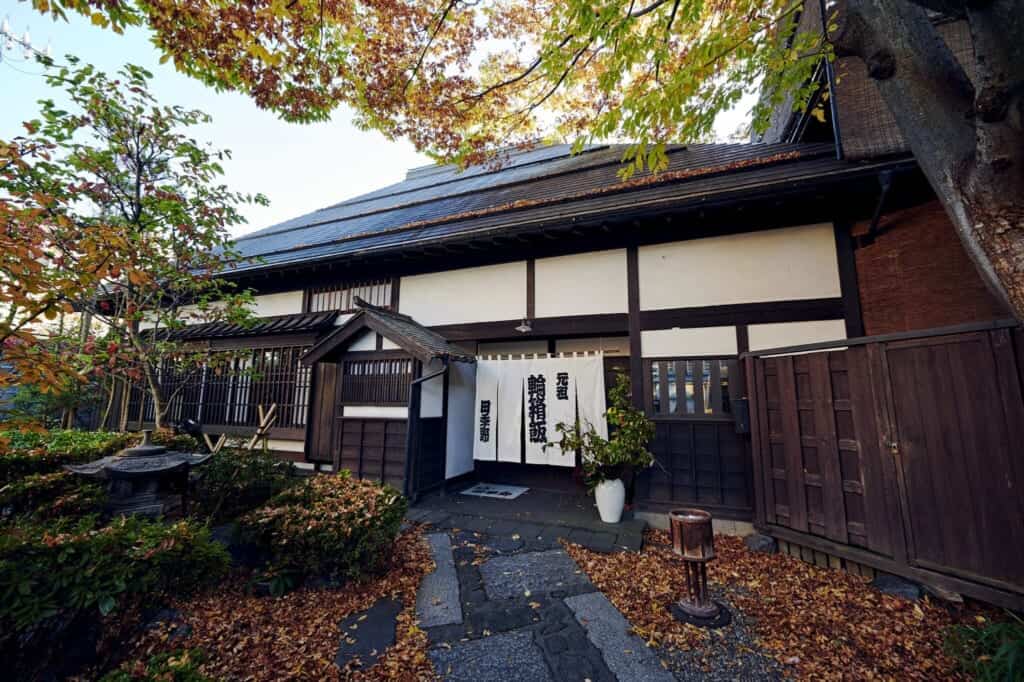 After a long day, you can relax at Aizu Higashiyama Onsen, a historic hot spring that was also once used by the samurai. Visit this onsen to live an authentic traditional experience! The next day, you can try to reach Ouchi-juku, just 30 km far to the south. The peculiarity of this village is that its inhabitants live in 400-year-old traditional houses.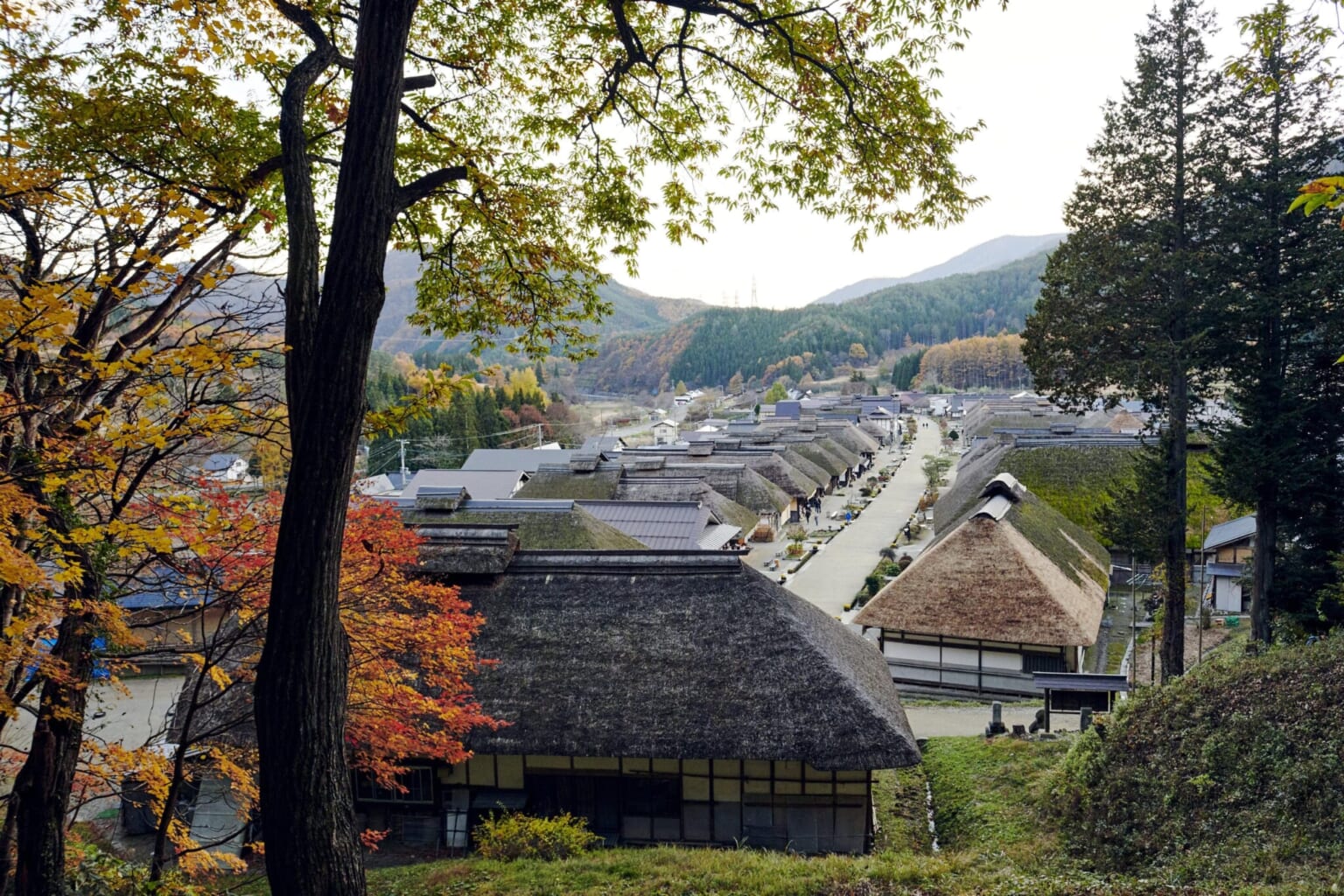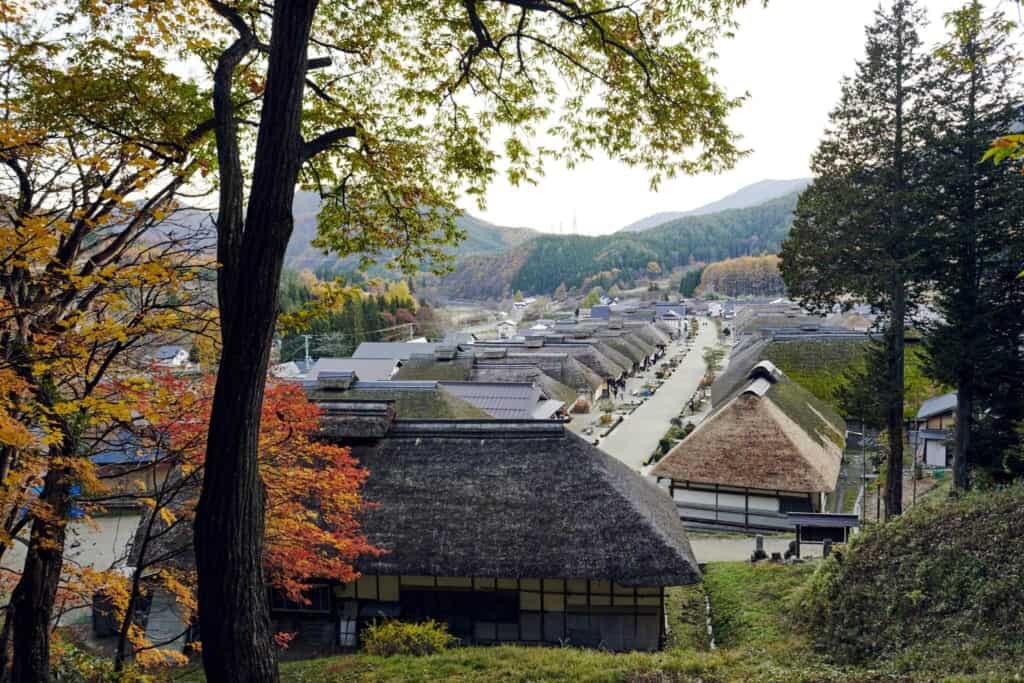 How to get to Lake Hibara, Kitakata and Aizu
The best option to get to Lake Hibara is to rent a private car in Aizu or Kitakata or take the bus from Kitakata or Inawashiro. If you want to go directly to these cities from Tokyo, you can take the Tohoku-Hokkaido or Yamagata Shinkansen to Koriyama station. From there, take the JR Ban-Etsusai line to Aizu Wakamatsu station, for a total duration of 3 hours. From Aizu, you can change to the JR Ban-Etsusai line towards Kitakata and you will arrive in about 20 minutes extra. All this journey is included in the Japan Rail Pass.
From Iwaki to Urabandai, Fukushima Prefecture offers a multitude of varied cycling routes. So, whether you are a beginner or an advanced cyclist, don't hesitate to stay a few days in the prefecture, enjoy cycling in Japan and delve into these still unknown corners with a rich Japanese culture.
Article sponsored by and photographs courtesy of Fukushima Prefecture