This is Part 1 of a 3 part series of articles about the New Golden Route, a part of Japan conveniently accessed by the Hokuriku Arch Pass. To read the other 2 articles in the series, follow these links:
The Golden Route is a popular sightseeing route for foreign visitors to Japan that includes Tokyo, Hakone, Mount Fuji, Nagoya, Kyoto, and Osaka. But do you know that there is another route connecting Tokyo and Osaka? It is called the New Golden Route.
This route, which connects Tokyo to Osaka via the Hokuriku region, allows you to stop in less-traveled areas of Japan, generally rural and sparsely populated areas, and experience a more serene place filled with historical sites, cultural landmarks, and breathtaking scenic spots. One of the most comfortable ways to take this fascinating journey is the Hokuriku Arch Pass, which allows unlimited travel on dedicated lines for seven consecutive days.
Information related to this pass is presented at the end of this article. First, I would like to share some interesting spots and hidden gems in the Kanto region that you can visit using the Hokuriku Arch Pass.
The Kanto region (関東地方) is located on Honshu (本州 – the largest island in Japan) and is the most urban and densely populated region in the country. There are seven prefectures in this region: Gunma, Tochigi, Ibaraki, Saitama, Tokyo, Chiba, and Kanagawa. The Kanto region is the main political and economic center of Japan.
Tokyo Metropolis
Tokyo (東京) is Japan's capital and the world's most populous metropolis. It consists of 23 city wards and many cities, towns, and villages outside the city center. Tokyo offers tradition and innovation, unlimited opportunities to eat and shop, and a vast choice of entertainment and culture. But also, and surprisingly, Tokyo is full of large parks, delightful gardens, and green spaces.
Koishikawa Korakuen, An Oasis in the Heart of Tokyo
Koishikawa Korakuen (小石川後楽園), located in the heart of Bunkyo Ward, is one of Tokyo's oldest and most stunning Japanese gardens. Its name comes from a poem that encourages a ruler to enjoy pleasure after achieving happiness for his people.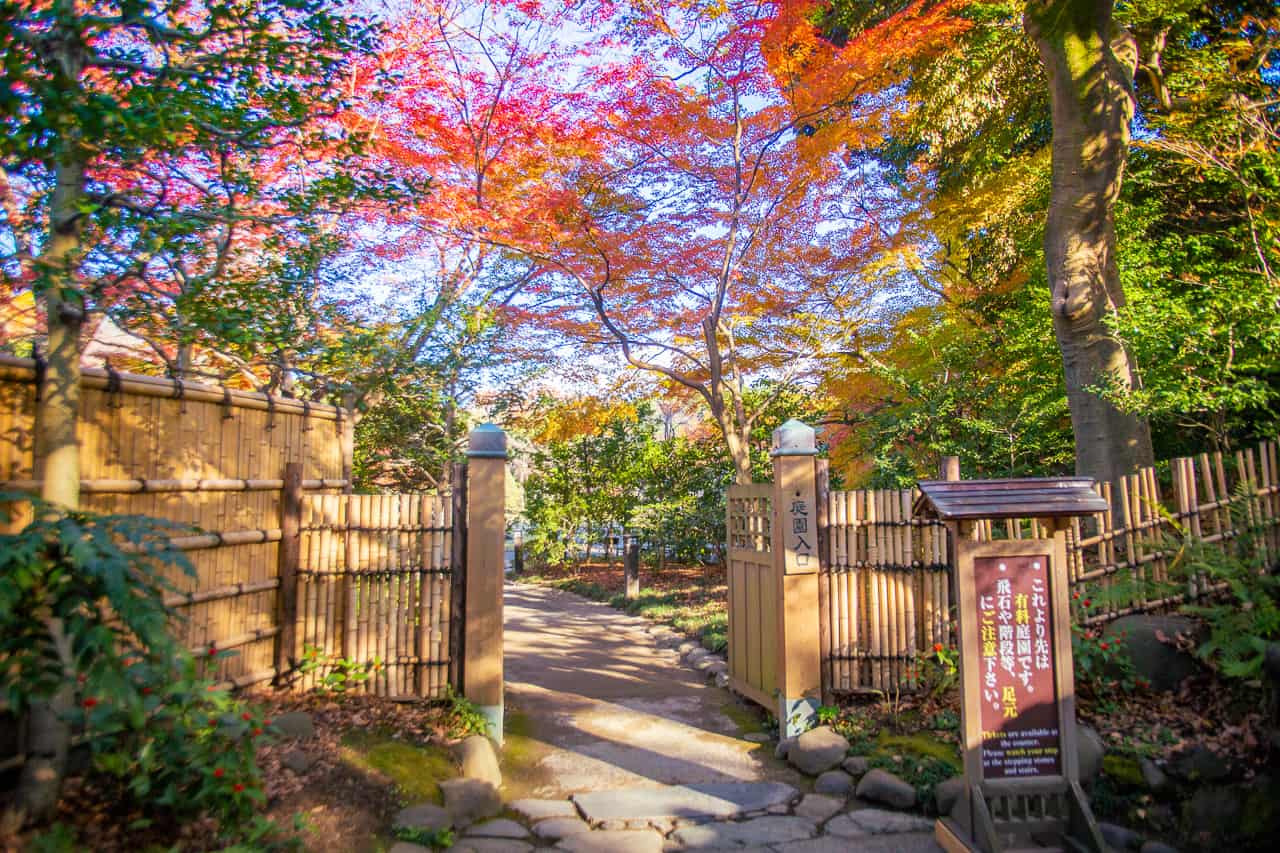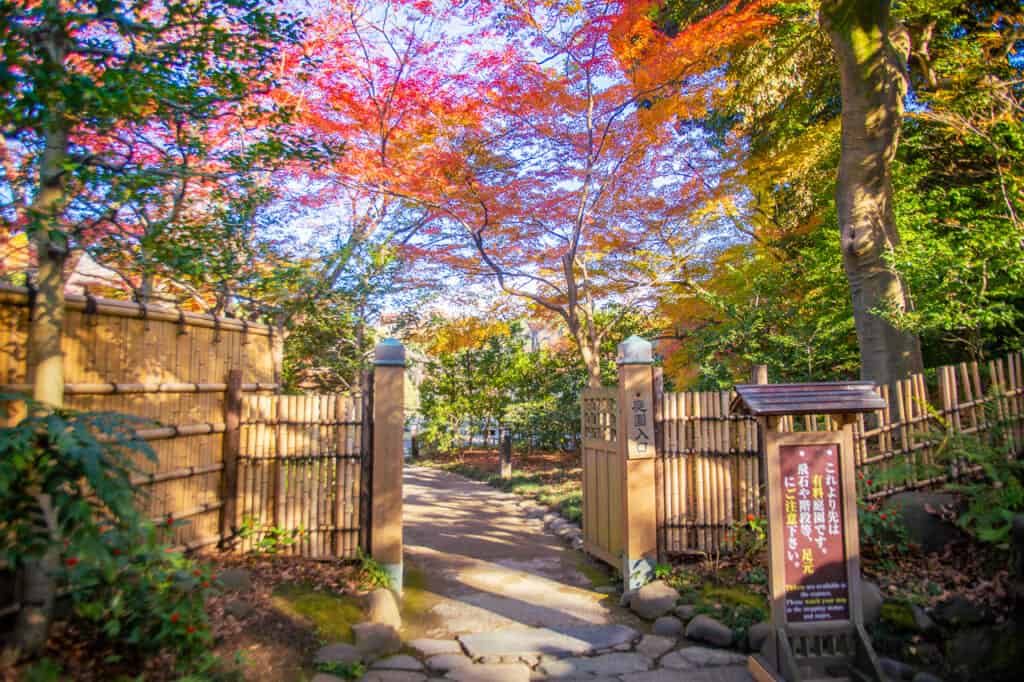 It was built in the early Edo Period (1603-1868) and incorporates elements of Chinese and Japanese garden landscaping. Koishikawa Korakuen was originally the residence of the Mito branch of the ruling Tokugawa clan.
Like most traditional Japanese gardens, Koishikawa Korakuen attempts to reproduce famous Japanese and Chinese sceneries through the garden, represented by ponds, stones, trees, and humanmade hills. As typical for Japanese gardens, there is a pond and a path that leads around it. In the middle of the pond, there is a shrine dedicated to Benten, one of the Seven Deities of Good Luck.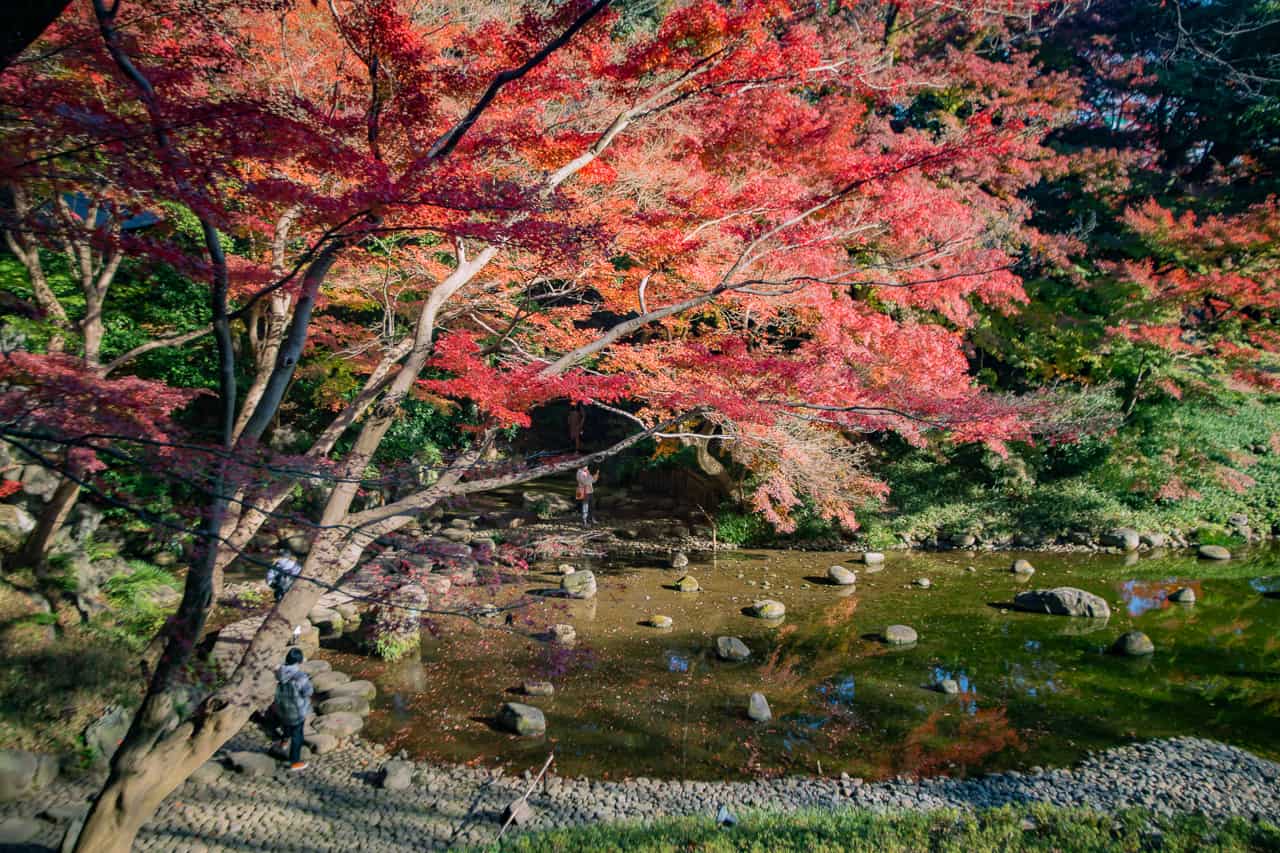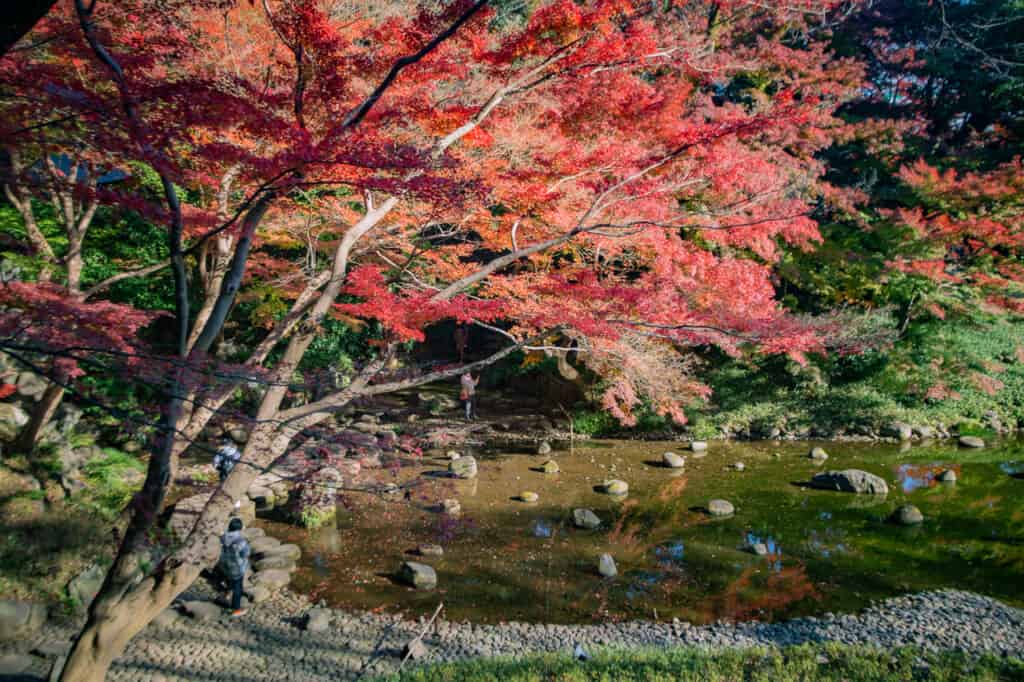 Koishikawa Korakuen maintains an exquisite appeal throughout the seasons but is especially attractive during the fall season, in late November and early December. Vibrant shades of orange and red maples contrast with the green pines and are mirrored in the garden's ponds. The garden is also beautiful during the plum and cherry blossom season.
How to Get to Koishikawa Korakuen
Koishikawa Korakuen is a 5 minute walk from Iidabashi Station (飯田橋駅) on the Toei Oedo Line (都営地下鉄大江戸線), JR Chuo Line (中央線), Tozai Line (東京メトロ東西線), Yurakucho Line (東京メトロ有楽町線) and Namboku Line (東京メトロ南北線). Or a 10 minute walk from Korakuen Station (後楽園駅) on the Marunouchi Line (東京メトロ丸ノ内線) or Namboku Line (東京メトロ南北線)
If you like Japanese gardens, you also might enjoy visiting Yokokan Garden (養浩館庭園) in Fukui Prefecture and Kenrokuen (兼六園) in Kanazawa, both accessible with the Hokuriku Arch Pass.
Ryogoku Kokugikan, the Home of Sumo Wrestlers
Ryogoku Kokugikan (両国国技館), known as the spiritual home of sumo, is an essential visit for those wanting to learn more about one of the most popular Japanese national sports.
It is located in the district of Ryogoku, considered the centre of sumo culture. In this area, there are many sumo stables, the places where sumo wrestlers live and train, and other sumo related attractions. Until the beginning of the 20th century, Sumo Tournaments were held at temples and shrines. In 1909, the first permanent sumo hall was built in the Ryogoku area due to the growing popularity of sumo. The current Ryogoku Kokugikan was built in 1985, and seats over 10,000 spectators.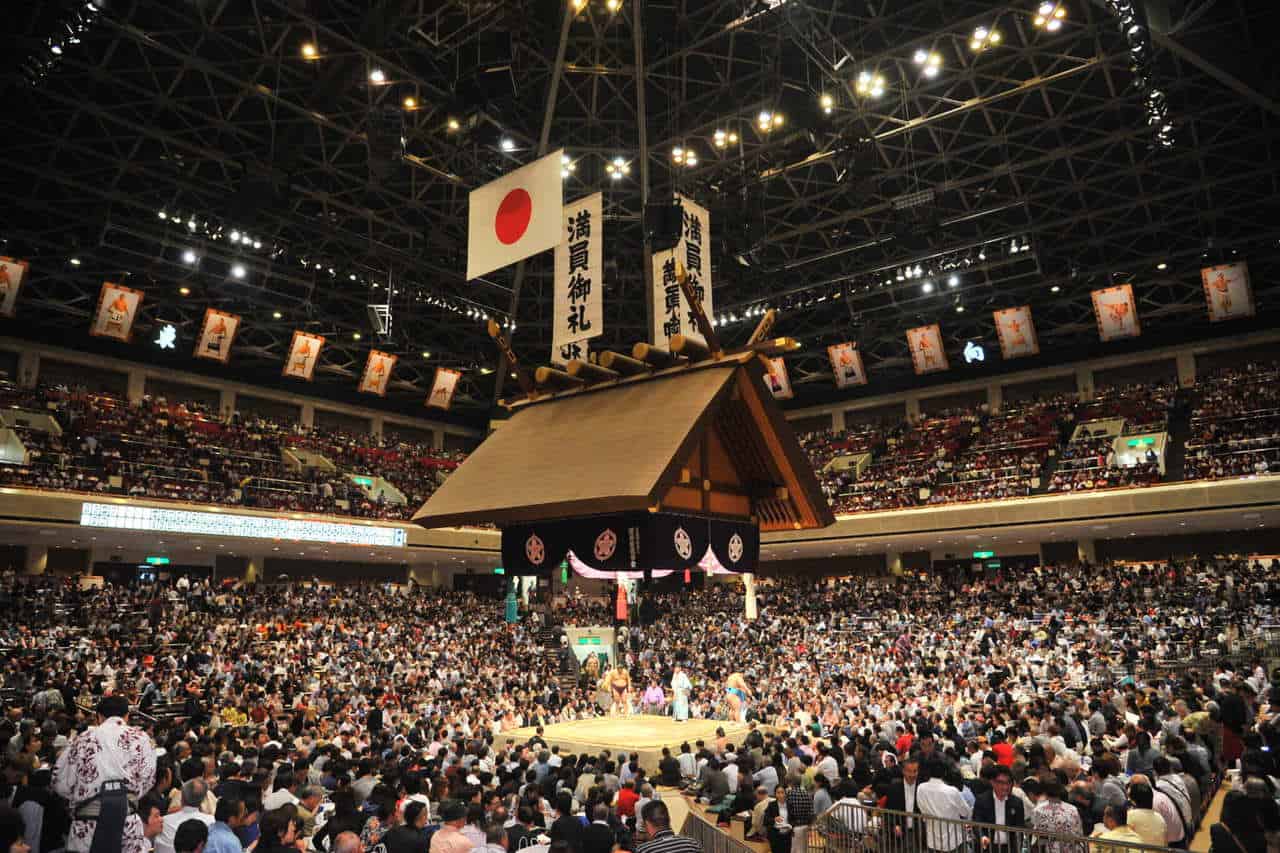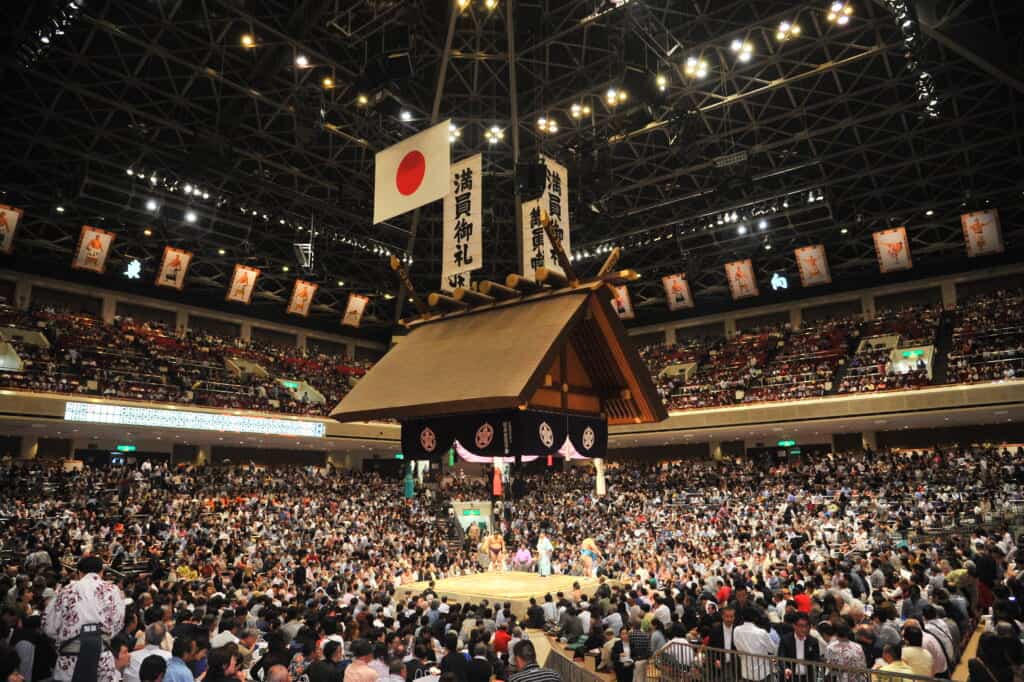 It hosts three of the six largest sumo events of the year. The Hatsu (New Year), Natsu (summer) and Aki (autumn) sumo wrestling tournaments are held in Ryogoku Kokugikan each year. The arena also hosts other sports and entertainment events, and when there are no events, visitors can enter for free. There is a Sumo Museum on the first floor (free entry) that showcases temporary exhibitions related to the story of sumo wrestling.
How to Get to Ryogoku Kokugikan
Ryogoku Kokugikan is one minute walk from Ryogoku Station ((両国駅) on the JR Sobu Line (総武緩行線) or five minutes walk from Ryogoku Station on the Oedo Line (江戸線)
teamLab, Digital Museums Without Boundaries
teamLab (チームラボ) is a project created by Toshiyuki Inoko in 2001 with a mission: free the art from its physical realm and transcend borders thanks to digital technology. Spanning two decades, teamLab has created many exhibitions and artistic venues in several countries. But it wasn't until June 2018 that the doors of the world's first digital art museum were permanently opened in Tokyo: teamLab Borderless. A few weeks later, teamLab Planets was also established in Tokyo, on a temporary basis, until the end of 2022.
Each of these two museums has its own concept. teamLab Planets offers a "body immersion" experience, where boundaries between art and body disappear, and both concepts become blended. It's a multi-sensory experience that stimulates touch, sight, hearing, smell, and imagination.
On the other hand, teamLab Borderless is a world of artworks without boundaries or barriers. The artworks move out to the rooms, communicating and influencing each other. Some of them don't have fixed locations, and there's no telling where they will go.
teamLab Planets and teamLab Borderless are unique places where visitors can wander and explore a new relationship between humans and nature, and between oneself and the world through art.
How to Get to teamLab Planets and Borderless
teamLab Planets: The closest train station to teamLab Planets is Shin-Toyosu 新豊洲駅 (Yurikamome Tokyo Waterfront New Transit Waterfront Line ゆりかもめ東京臨海新交通臨海線). Additionally, Toyosu (豊洲駅) station (Tokyo Metro Yurakucho line 東京メトロ有楽町線) is a 10-minute walk away.
teamLab Borderless: The closest train station to teamLab Borderless is Aomi 青海駅 (Yurikamome Tokyo Waterfront New Transit Waterfront Line ゆりかもめ東京臨海新交通臨海線). Additionally, Tokyo Teleport (東京テレポート) station (Rinkai Line りんかい線) is a 5-minute walk away.
Mount Takao, the Sacred Mountain of Tokyo
Mount Takao (高尾山) is one of Tokyo's most popular day trips due to its perfect location, stunning views, delicious food, and historical temple. Also known as Takao-san, it's located in the Tama region of east Tokyo and is an easily hike-able 599-metre mountain.
There are six climbing and hiking routes and plenty of sights along the way to the summit. Most people choose route 1, the Omotesando Trail, which is easy, mostly paved and passes all the major sightseeing spots. This hike takes around 90 minutes from the base to the summit. But the time can be cut in half with a cable car or chair lift that runs from halfway up the mountain, dropping you off near the Kasumidai observation deck and the monkey park. From this point, it is around 40 minutes to the summit.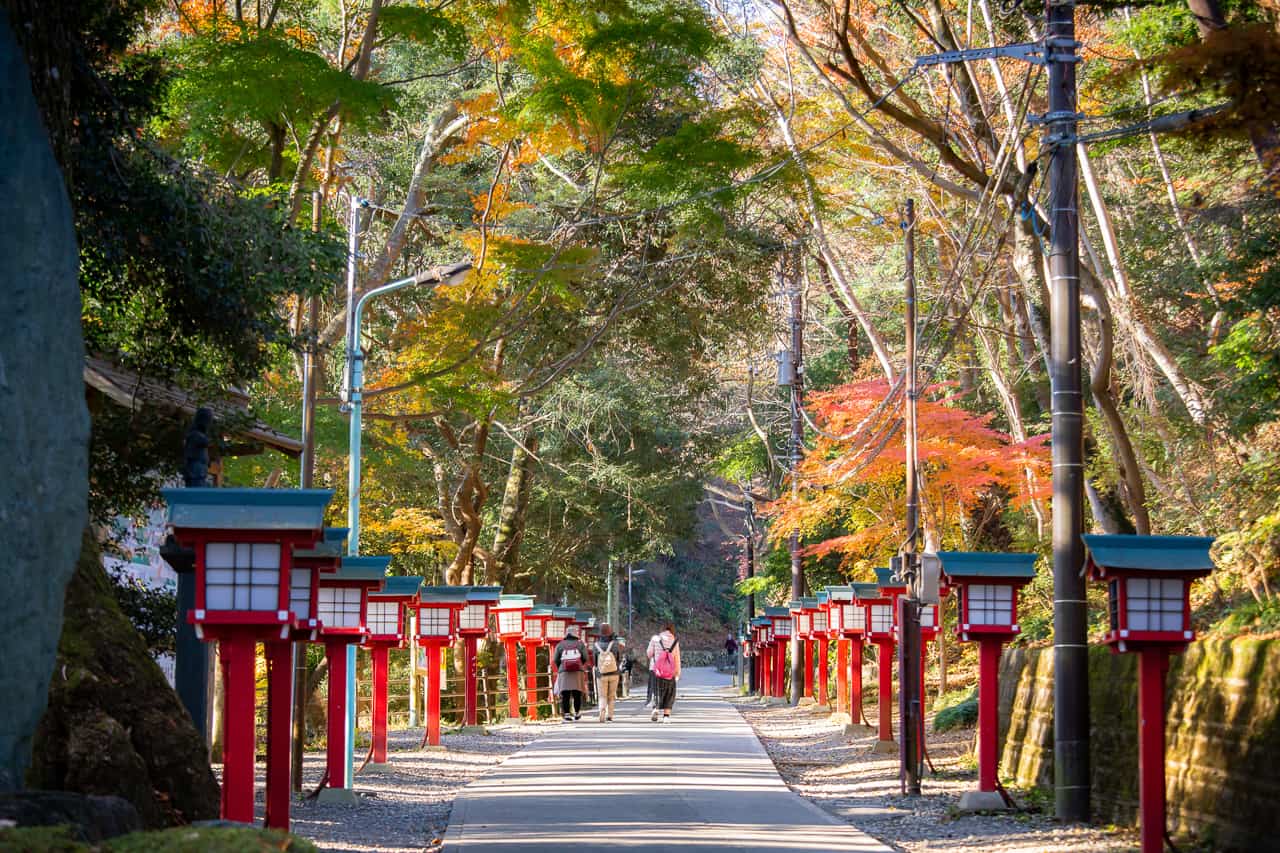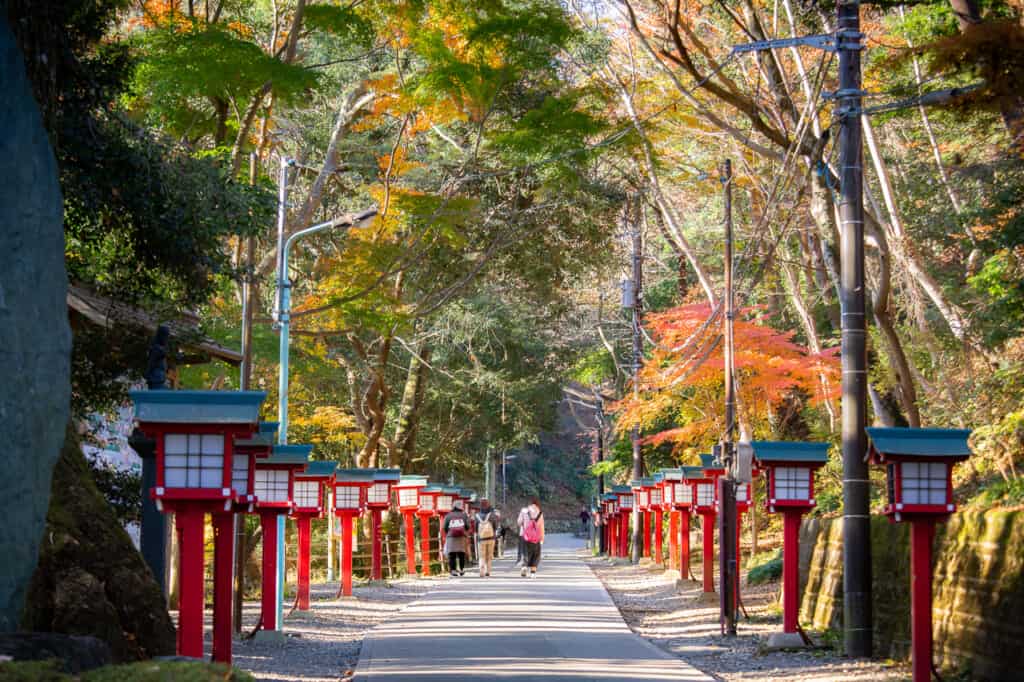 Takao-san has been sacred since the Edo period (1603-1868), and Yamabushi monks (mountain ascetics hermits) practice their training in the mountain, including zen meditation, sutra reading and waterfall asceticism. According to some legends, Mount Takao is home to a Tengu, a type of yokai that lives on sacred mountains protecting them and acting as the messengers of the deities.
A must-visited place situated along the trail 1, near Takao's summit, is Yakuoin temple, known as one of the main temples of the Shingon Buddhist sect. Yakuoin is notable for its images and statues of tengu, that can be found throughout the temple complex.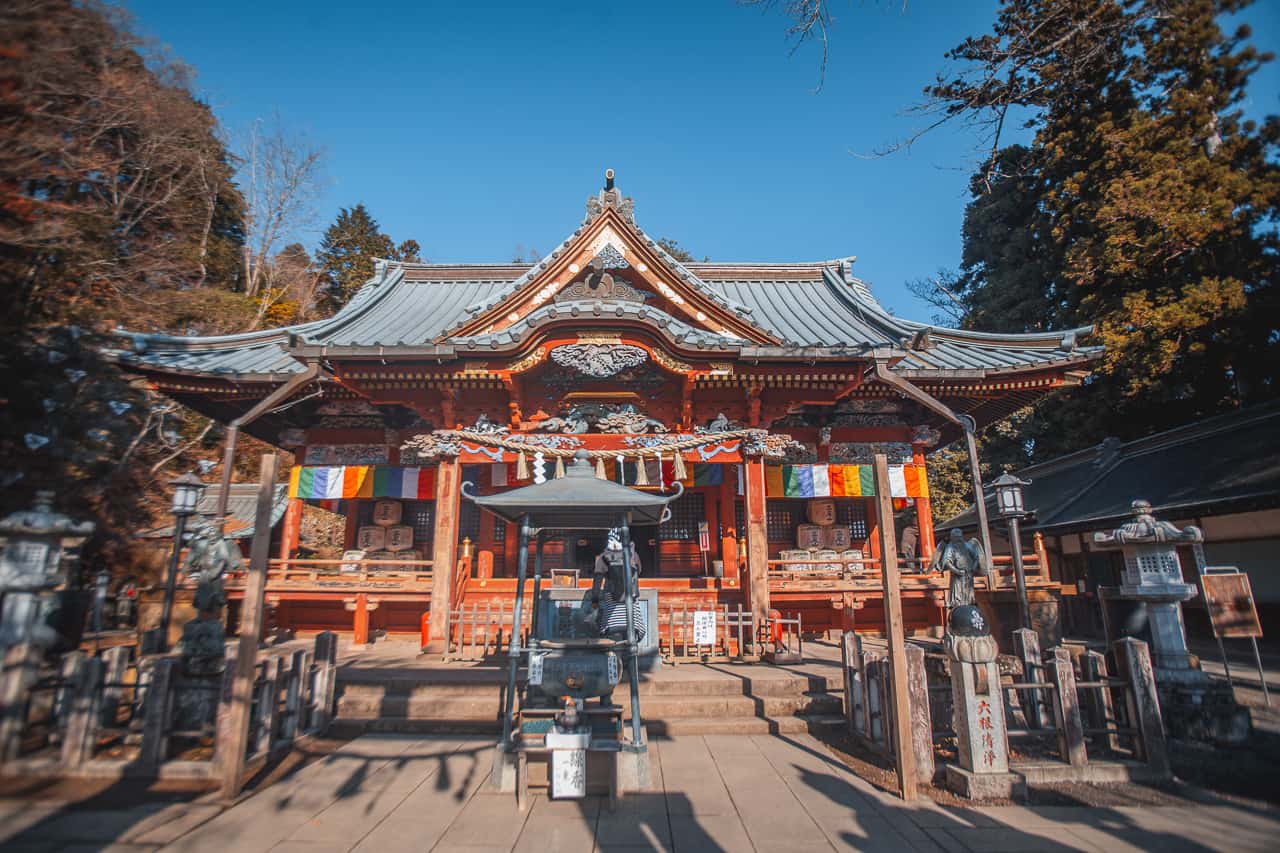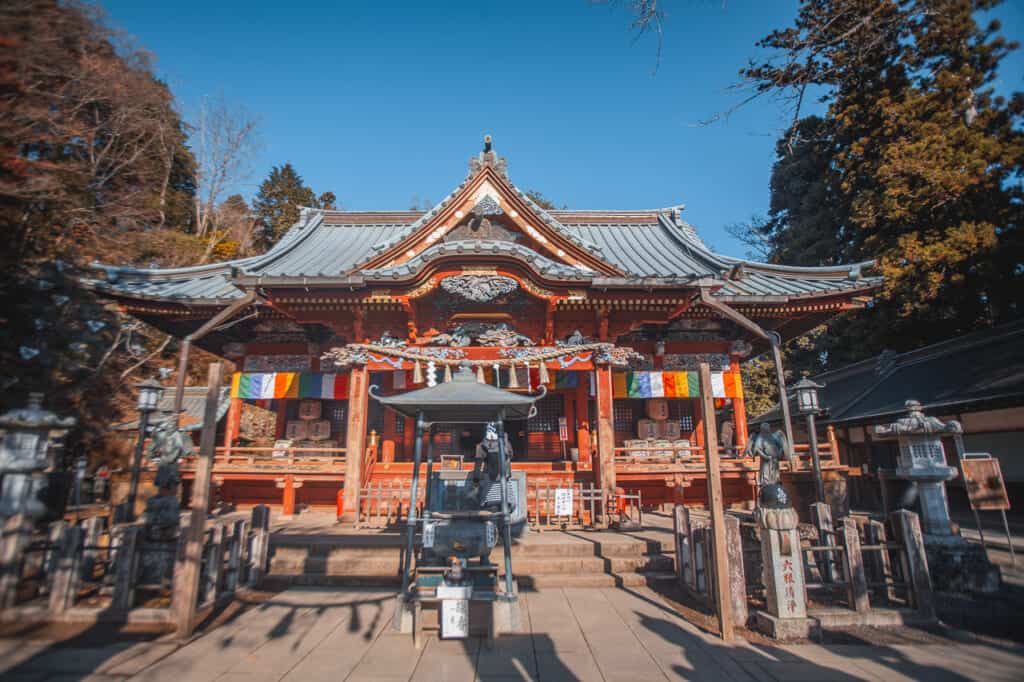 Mount Takao's summit offers views of the magnificent Mount Fuji (富士山) on clear days, especially during the winter season. Also, some restaurants in the summit offer Takao's food speciality: Tororo soba. It is a simple dish of soba noodles topped with tororo (grated yarn), which is said to have nutritional fortification effects.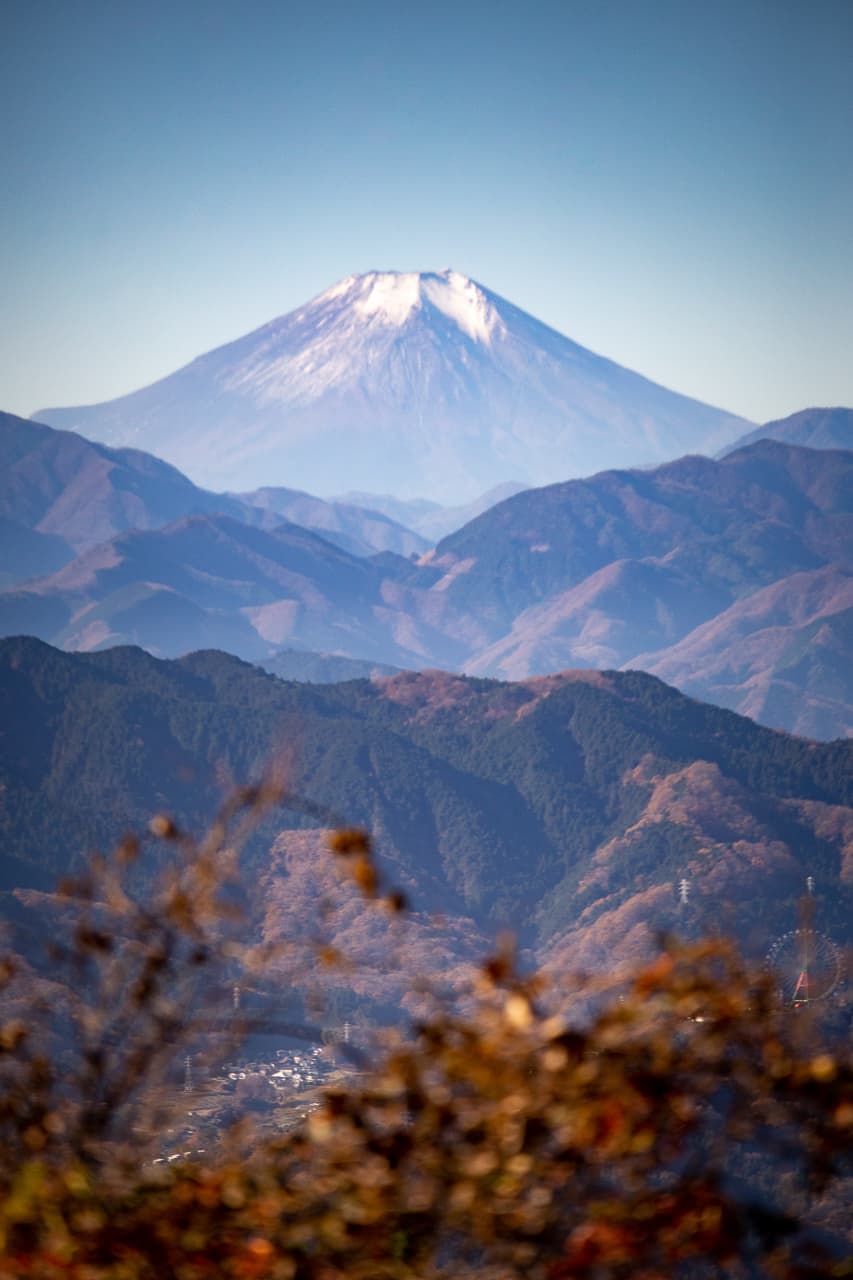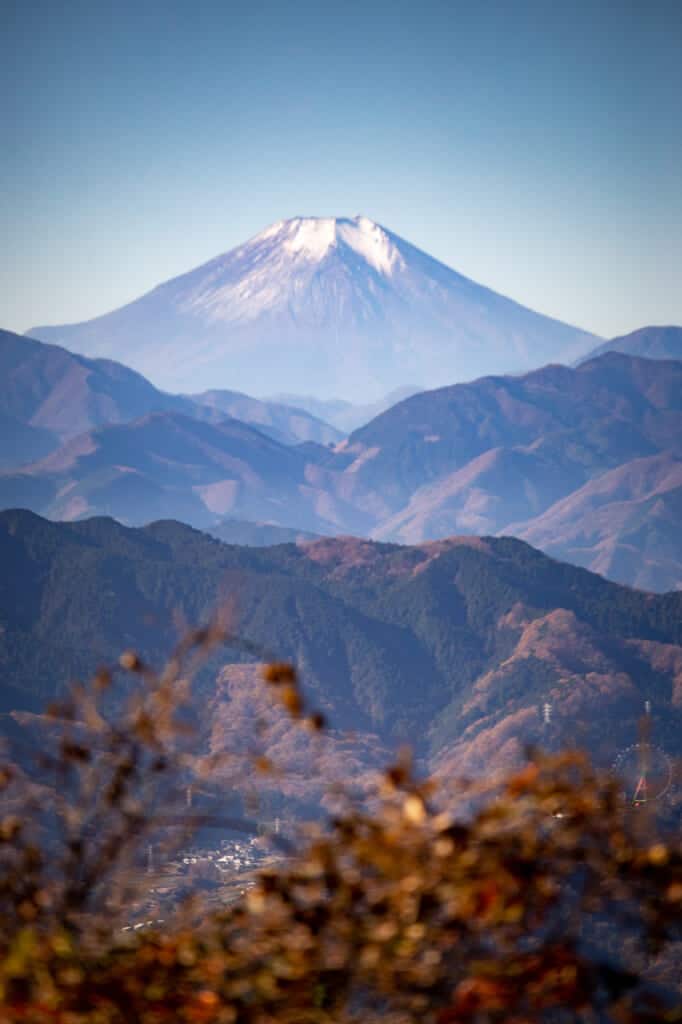 How to Get to Mount Takao
The nearest train station to Mount Takao is Takaosanguchi (高尾山口駅) on the Keio Line (京王線), easily accessed from Shinjuku in around 50 minutes. Direct semi-limited express trains leave Shinjuku Station every 20 minutes.
If you like hiking mountains while discovering Japanese history and culture, you also might enjoy hiking Mount Tennozan in Kyoto Prefecture.
Saitama Prefecture
Saitama Prefecture (埼玉県) is located just north of Tokyo and is often called "Greater Tokyo" because of its proximity to the Japanese capital. This prefecture is blessed with plenty of rivers and mountains and a region where many local traditions and history are preserved. Full of traditional townscapes and abundant nature, Saitama Prefecture has many opportunities to experience Japanese culture, spiritualism, and history.
Omiya Bonsai Village, Discovering Bonsai Culture
Bonsai (盆栽) is the Japanese traditional art of growing miniature trees that mimic the shape and size of natural trees. They said that a bonsai work is never finished and each one is a living art piece that is forever in transition.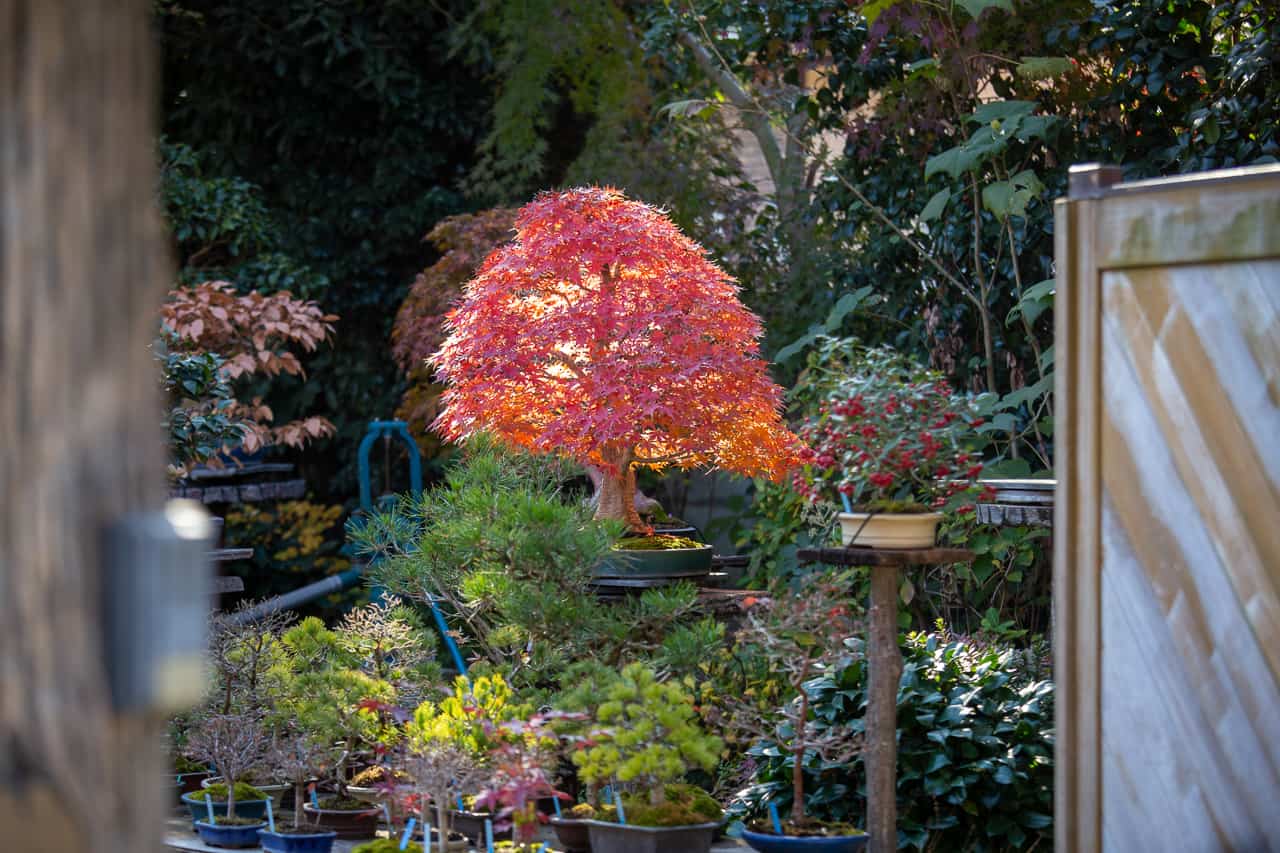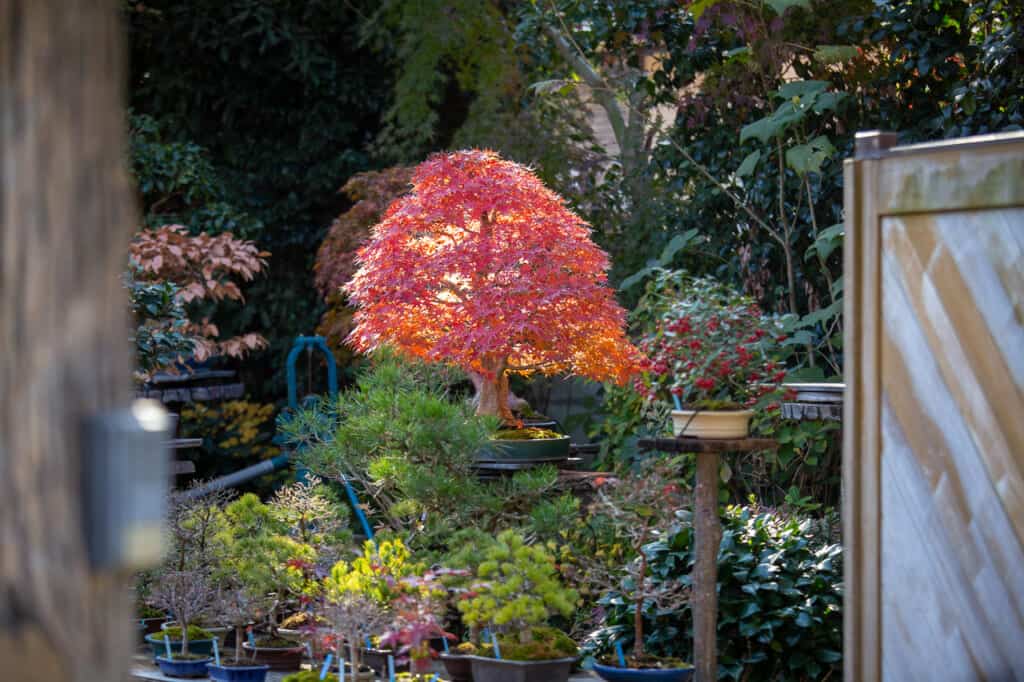 After the Great Kanto Earthquake in 1923, Tokyo's bonsai artisans moved to Omiya (大宮) in Saitama Prefecture, looking for a location with quality soil, plenty of clean water, and rich nature. In 1925, the Omiya Bonsai Village (大宮盆栽村) was established as an autonomous community of bonsai gardeners and has become one of the leading bonsai areas in Japan. Bonsai enthusiasts from abroad and bonsai professionals from all over the world visit there.
Six bonsai gardens across the village have on sale various kinds of bonsai and gardening tools. Each garden has a different atmosphere and layout, and all of them are open to the public but do not allow photograph taking. Nursery owners can often be seen hard at work.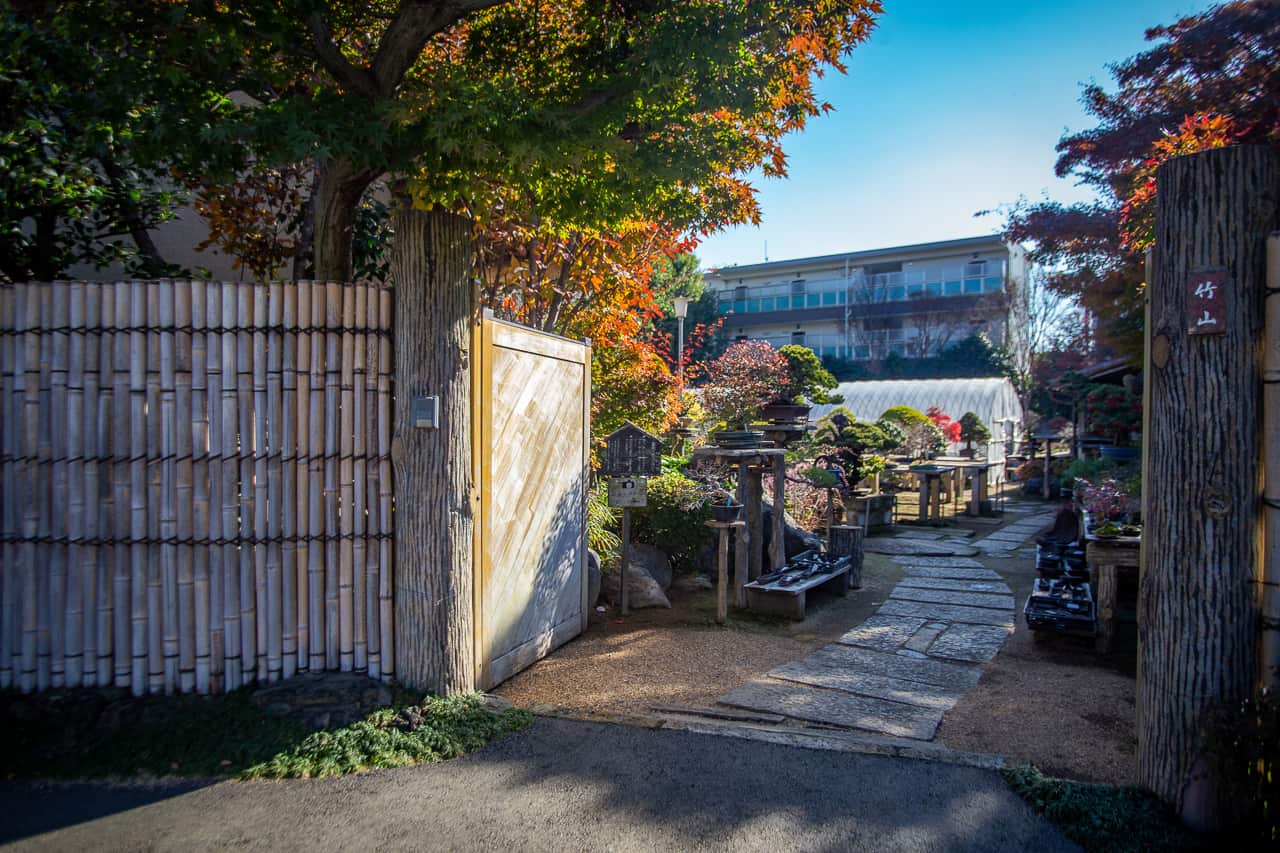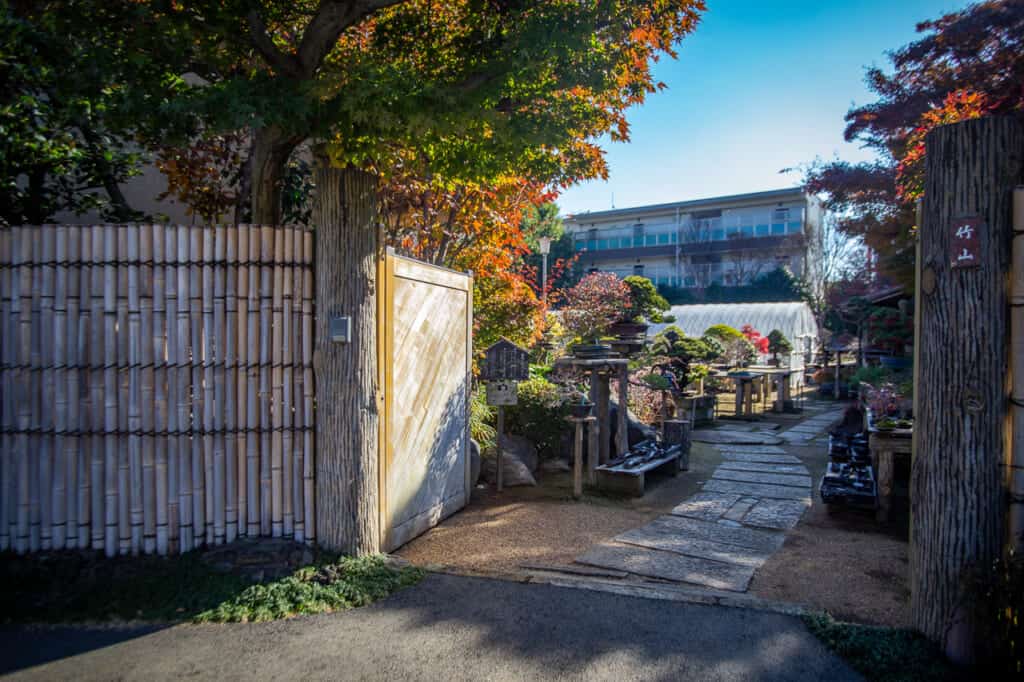 Omiya Bonsai Art Museum
The Omiya Bonsai Art Museum (大宮盆栽美術館) opened to the public in 2010 and is the world's first public museum devoted solely to bonsai. The museum provides a great introduction to bonsai's history and traditions. This bonsai museum is home to more than 120 bonsai masterpieces (some of them are nearly 1,000 years old) and bonsai-related artefacts such as miniature landscape stones, bonsai tray-wares, and Art Materials.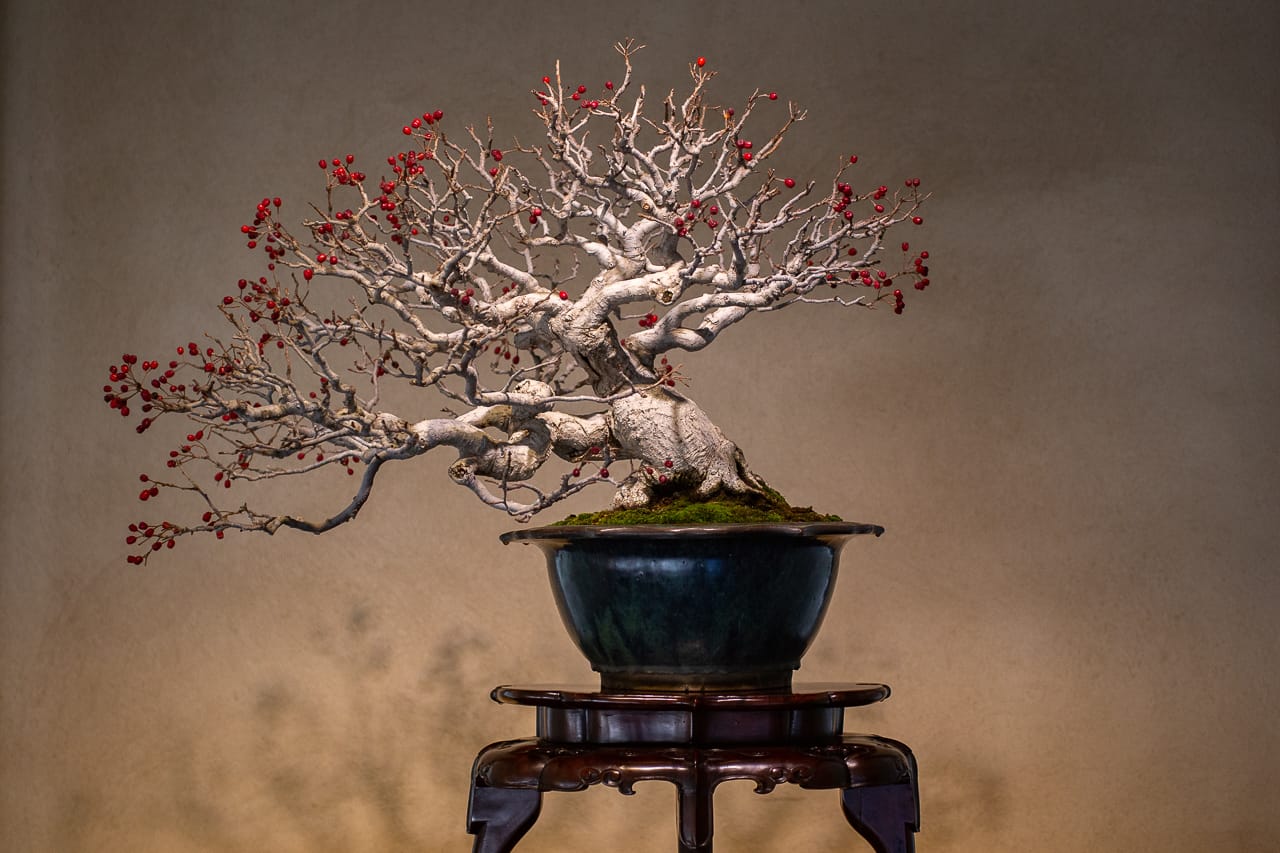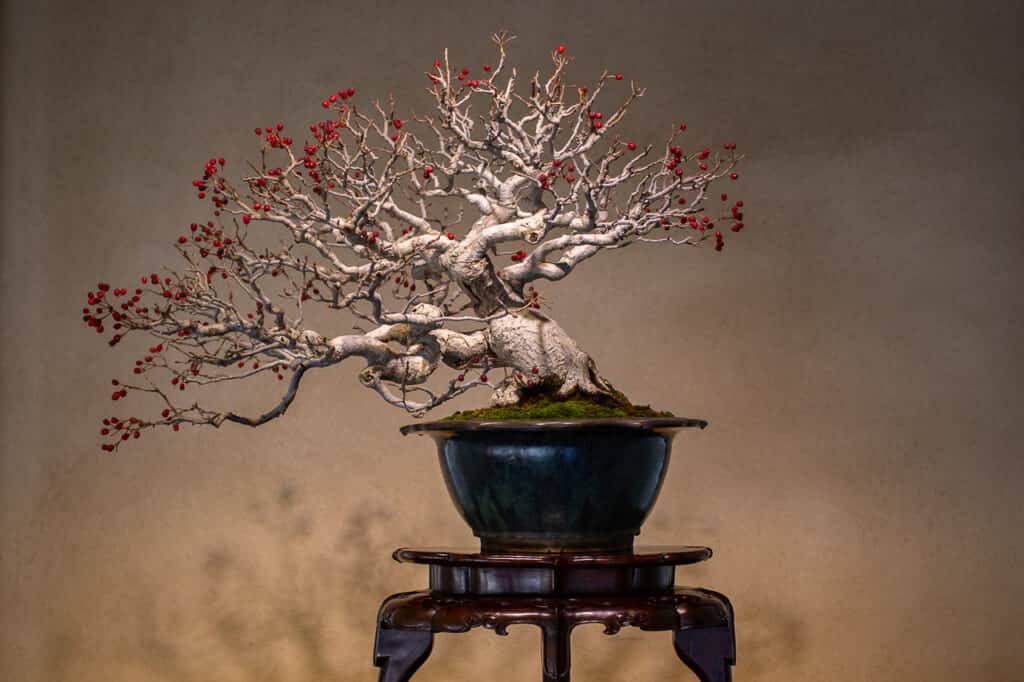 Omiya Bonsai Art Museum displays over 70 bonsais that are selected according to the season, allowing visitors the opportunity to enjoy the beauty of the bonsai during the four seasons of the year. This is a great chance for those who cannot travel across the country, to see the beauties and wonders of Japanese nature as plum blossoms, cherry blossoms or the autumn leaves in a miniature tree.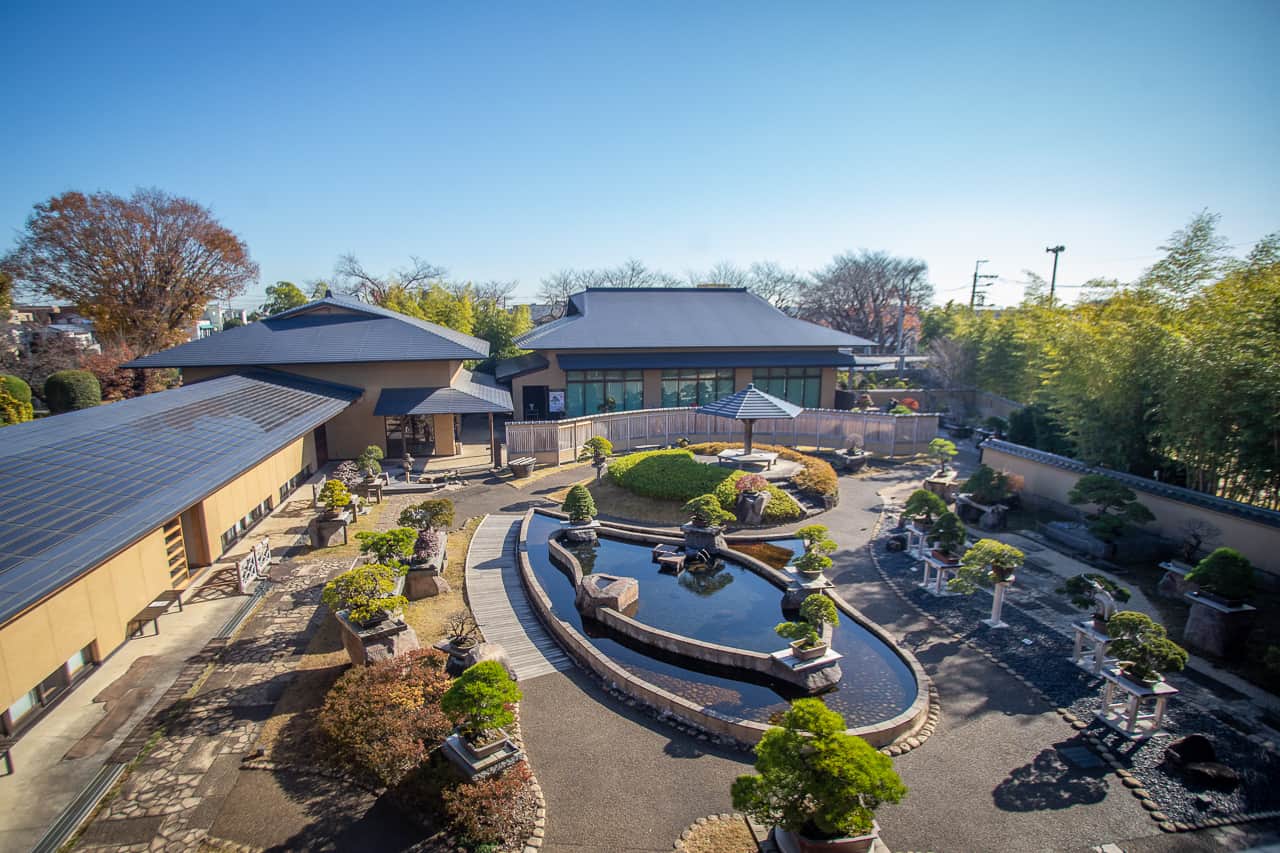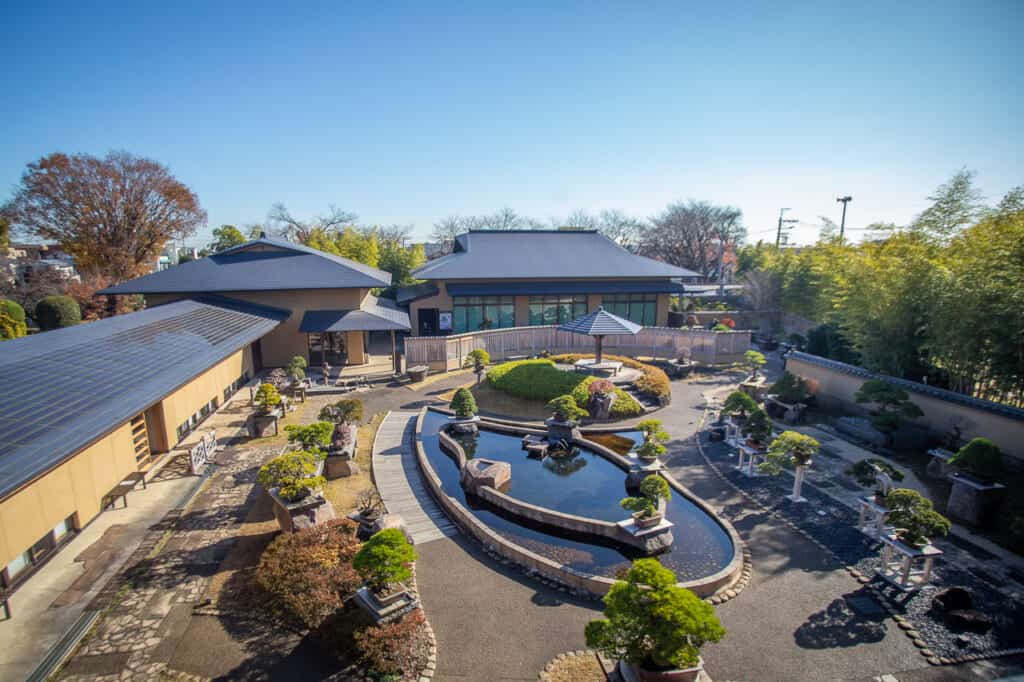 How to Get to Omiya Bonsai Village
Omiya Bonsai Art Museum is around five minutes walk from East Exit of JR Toro Station (土呂駅), and the Omiya Bonsai Village is located between JR Toro Station and Omiya Koen Station (大宮公園駅), a few minutes walk from the museum.
If you like traditional themed villages, you also might enjoy Shigaraki Tougei Mura (信楽陶芸村) in Shiga Prefecture, accessible with the Hokuriku Arch Pass.
Chichibu 34 Kannon Temple Circuit: Learn About Japanese Temples and Shrines
Chichibu (秩父), a region located in Saitama Prefecture, is one of the Kanto's hidden gems and full of history, culture and tradition. This region is home to the Chichibu 34 Kannon Temple Circuit (秩父札所34か所), which consists of 34 temples dedicated to Kannon deity and located in Chichibu and its surrounding mountains, that has been considered sacred for hundreds of years.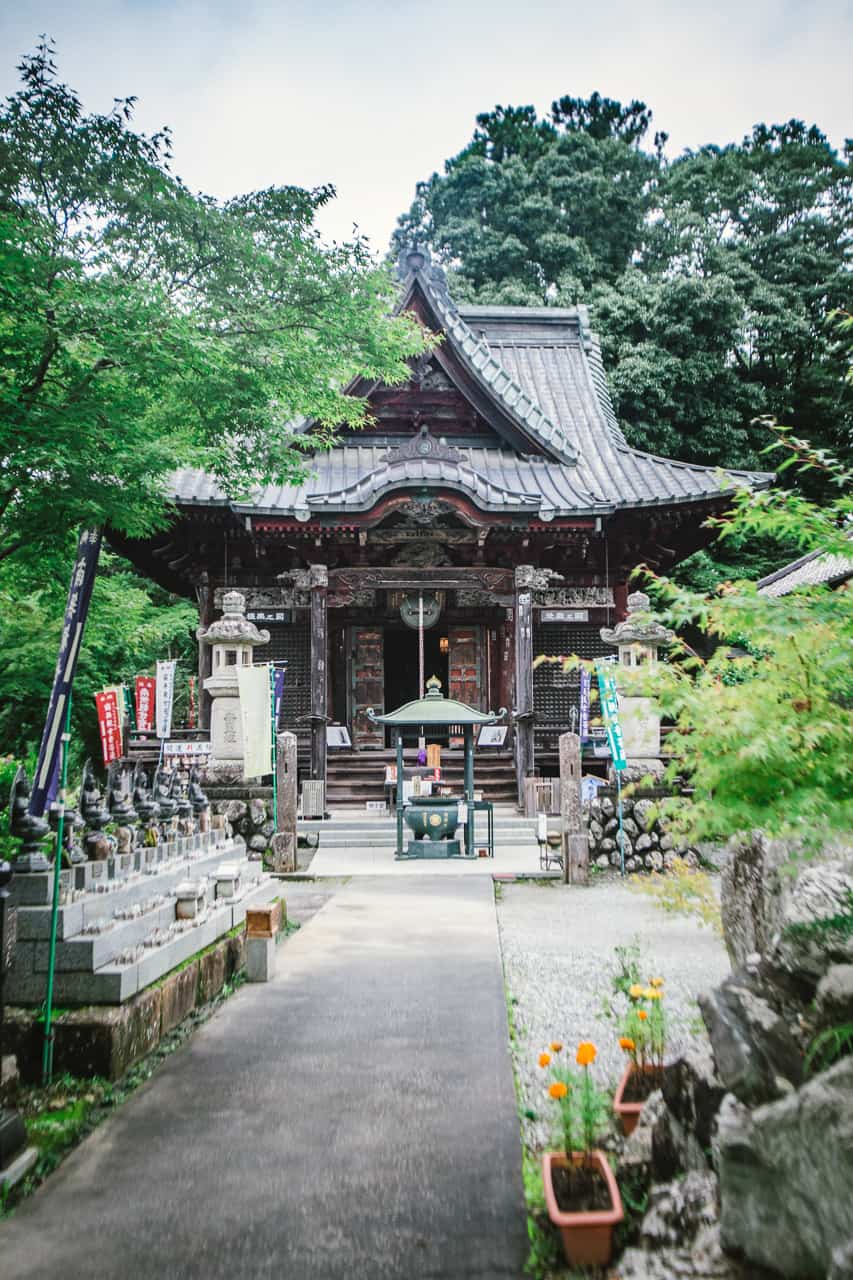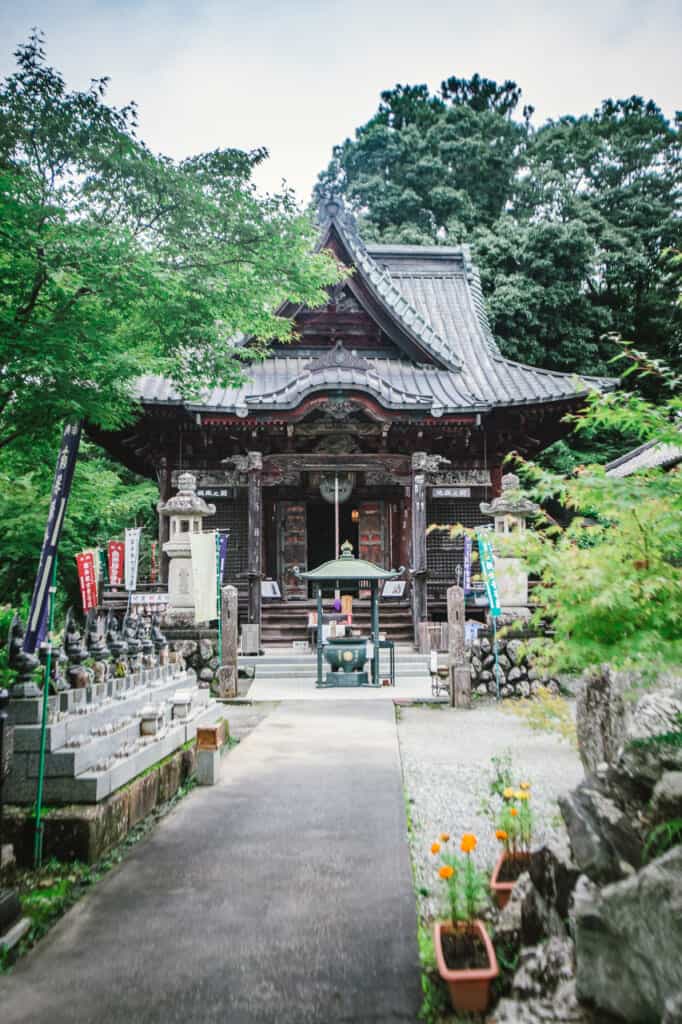 It is thought that this Chichibu pilgrimage dates back to the early 13th century, and it became very popular among common people in the Edo period. Pilgrims visited these 34 temples to offer their prayers to Kannon, the Goddess of Mercy, and infinite compassion.
Pilgrims can visit the temples in any order. Most of the temples of this circular route are located in urban areas. Another part of the route involves hiking, temples nestled in caves, or discovering temples hidden beside waterfalls. This pilgrimage tradition in Chichibu is a unique opportunity to learn about Buddhism through direct experience at a local temple.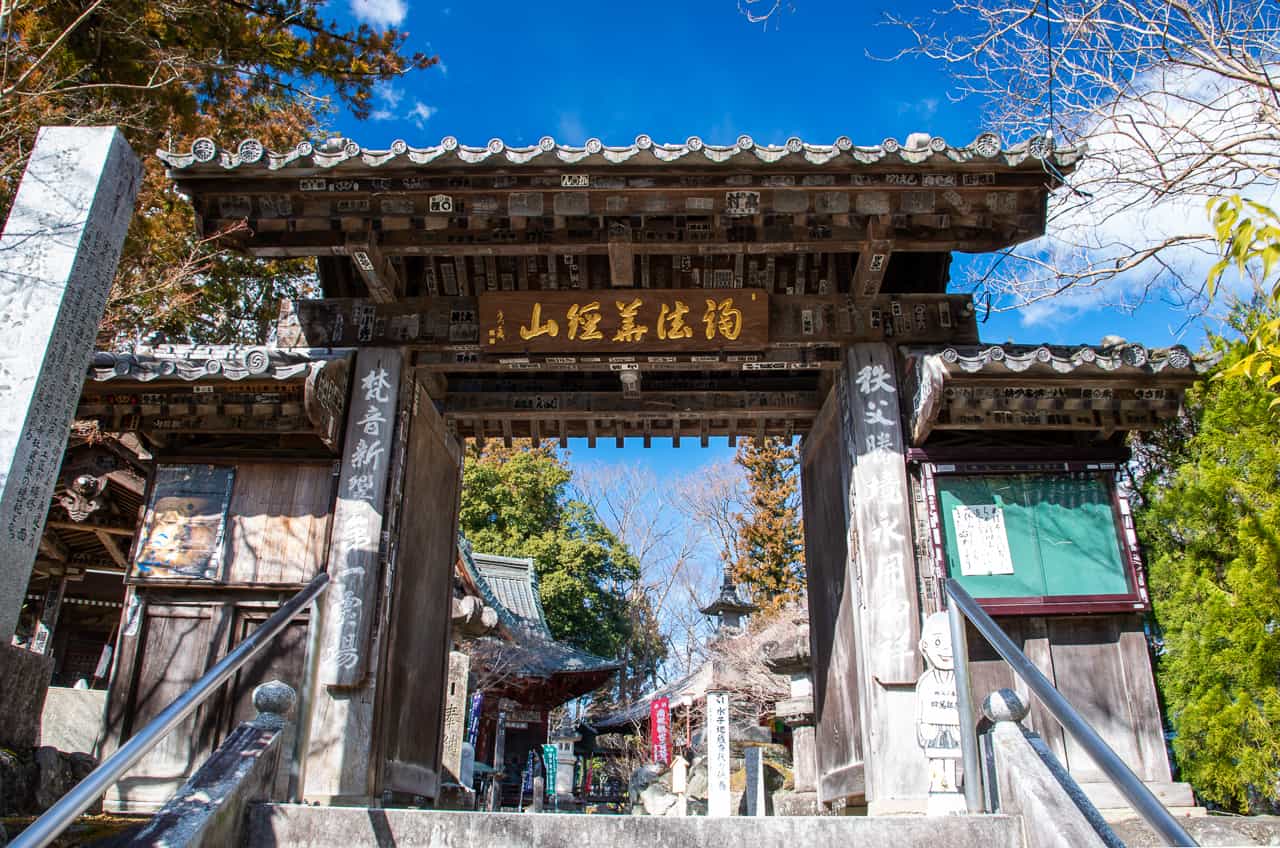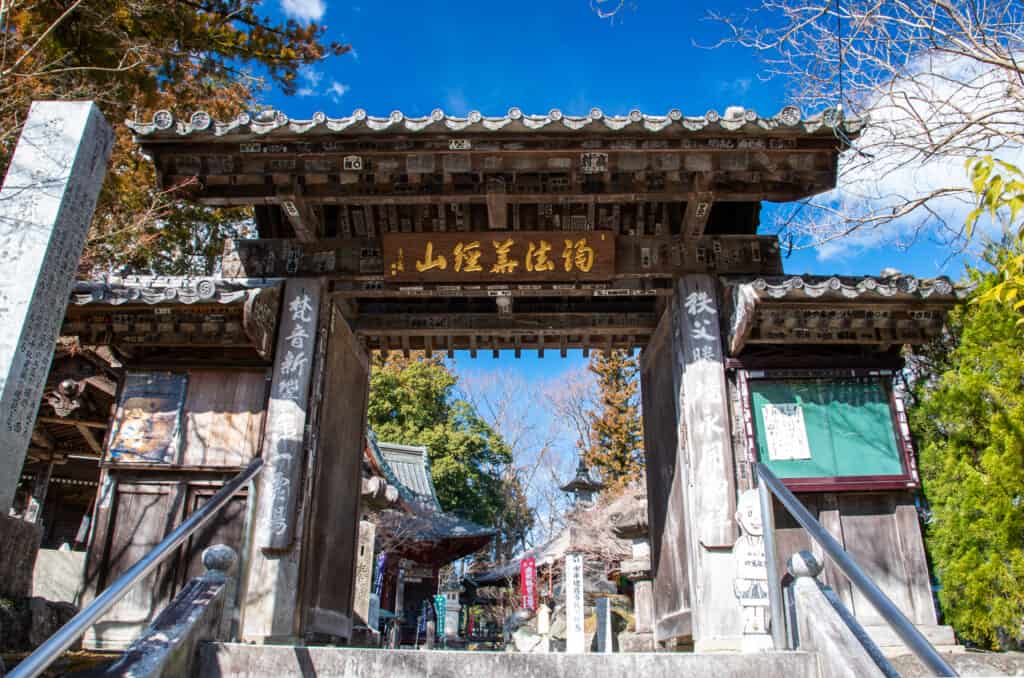 How to Get to the Chichibu 34 Kannon Temple Circuit
This depends on which temple you want to visit. Seibu Chichibu Station (西武秩父駅) is approximately 80 minutes by limited express train from Ikebukuro Station (池袋駅).
Musashi Kyuryo National Government Park, A Natural Escape from the Crowds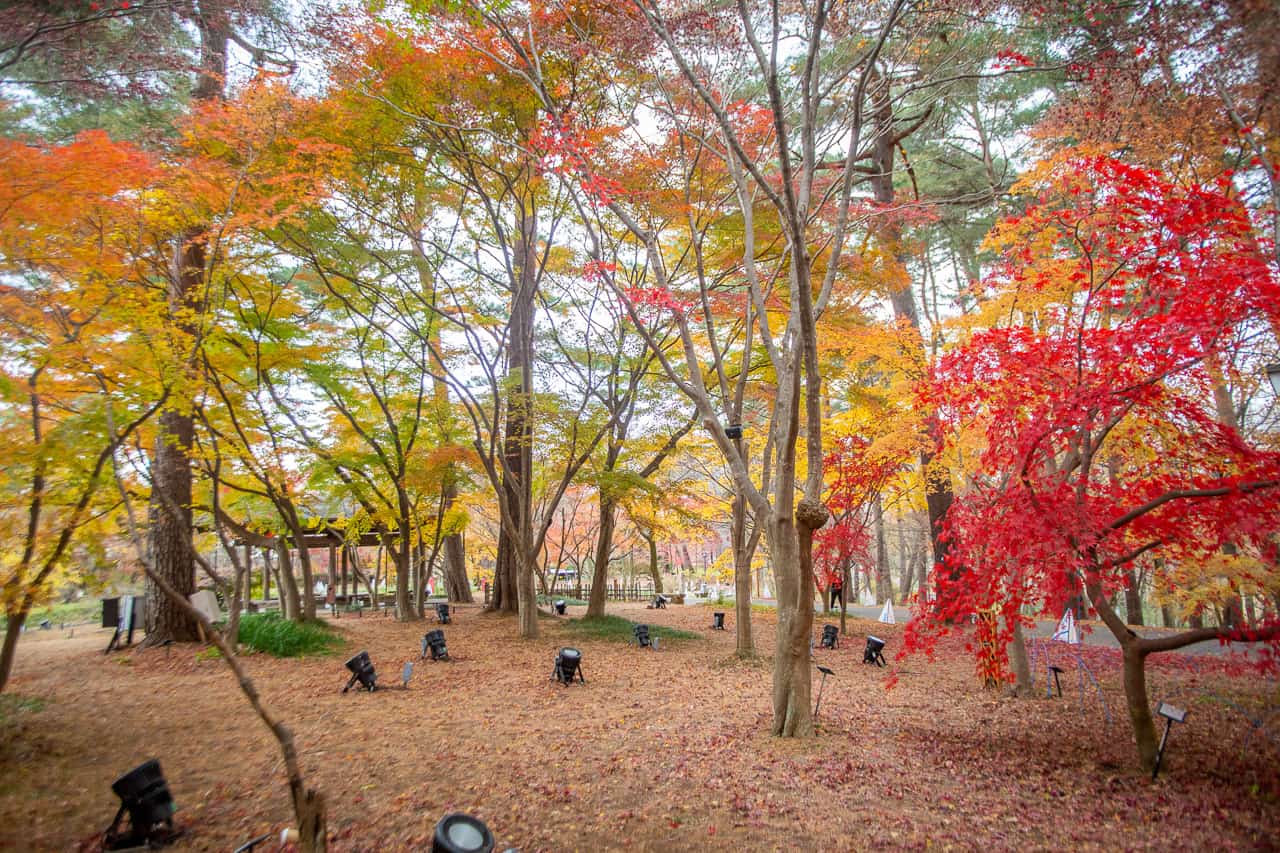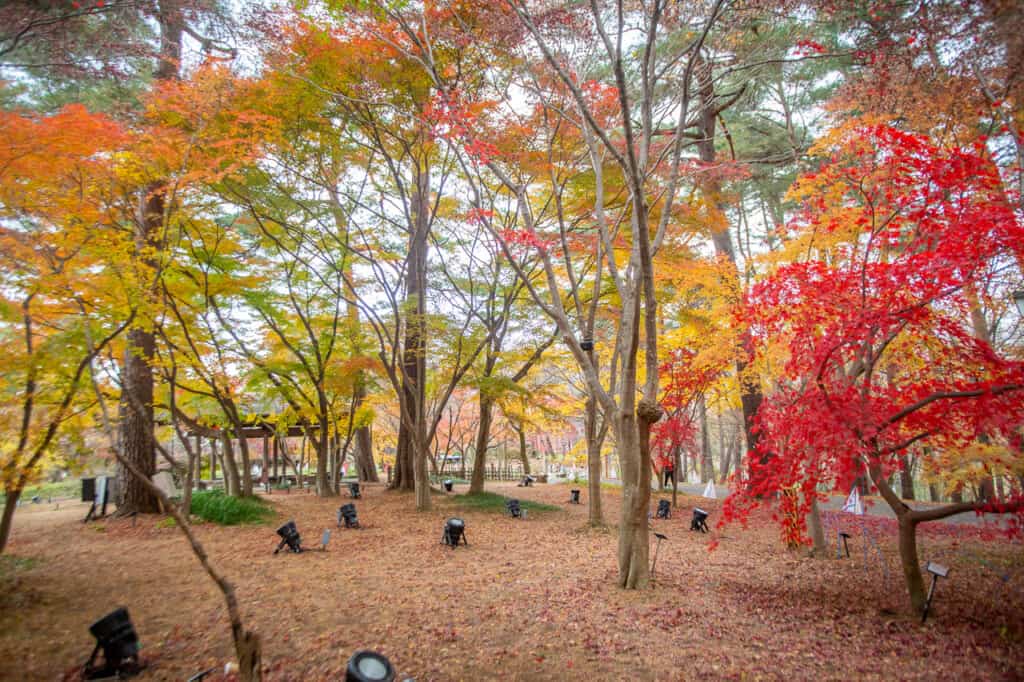 Musashi Kyuryo National Government Park (国営武蔵丘陵森林公園), commonly known as Shinri Koen and opened in 1974, was the first National Government Park in Japan. It is set on an extensive 304-hectares hilly area where visitors can find an abundant blend of nature, ponds and grasslands. Shinrin Koen is also home to animals and plants and provides various outdoor activities for children and adults.
This park is also full of play equipment as the largest air trampoline in Japan, a forest athletic field and places to play in the water, where families can have fun and exercise their bodies together. Click here to see the park's map.
Shinrin Koen is popular as a natural getaway from the metropolitan area for many Tokyoites who want to enjoy a day without the crowds before returning to the city. The park also features 17-kilometre cycling dedicated course in total length with no pedestrian system that allows the visitors to safely cycle at a good speed, even for inexperienced cyclists or those riding with children. You can either bring your own bike or rent a bike inside the park. It costs 420 yen to rent an adult bike for 3 hours and 270 yen for children.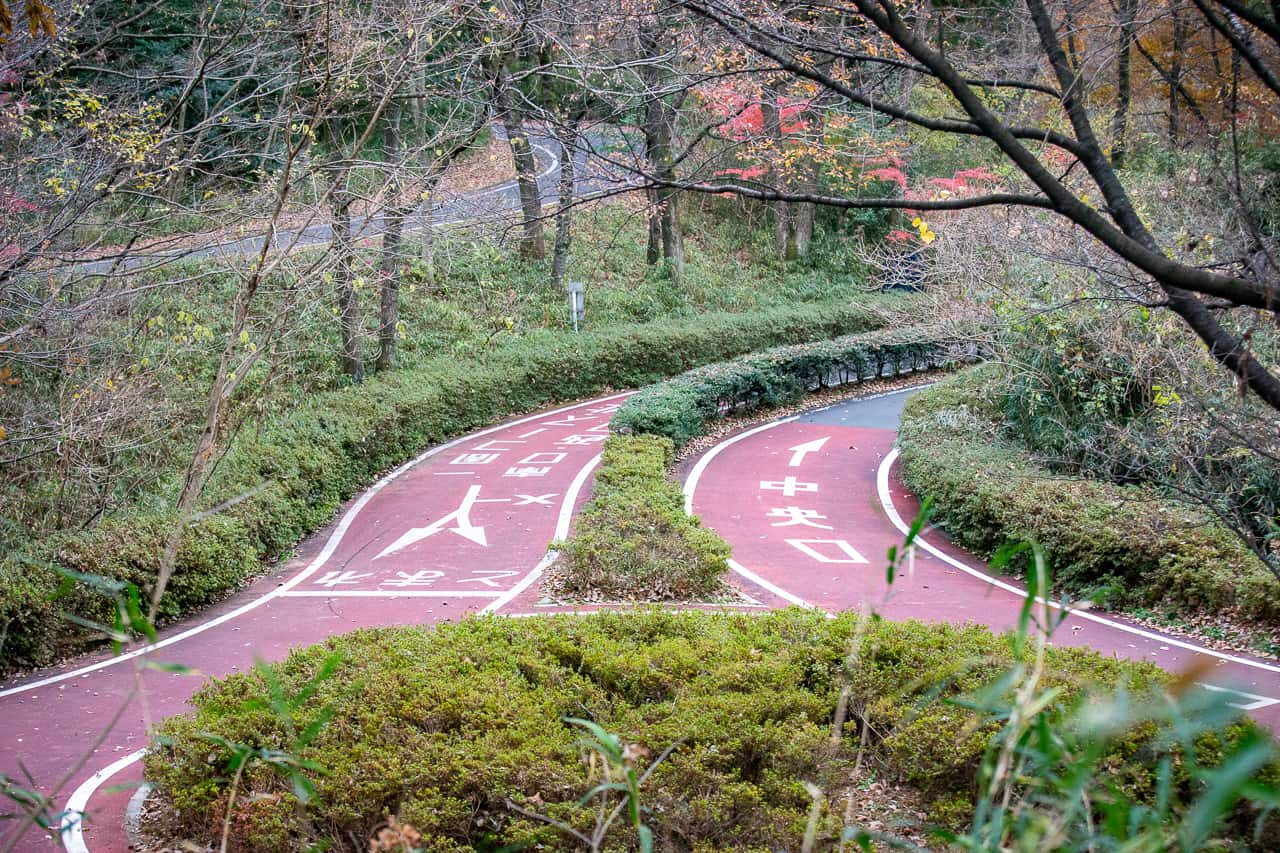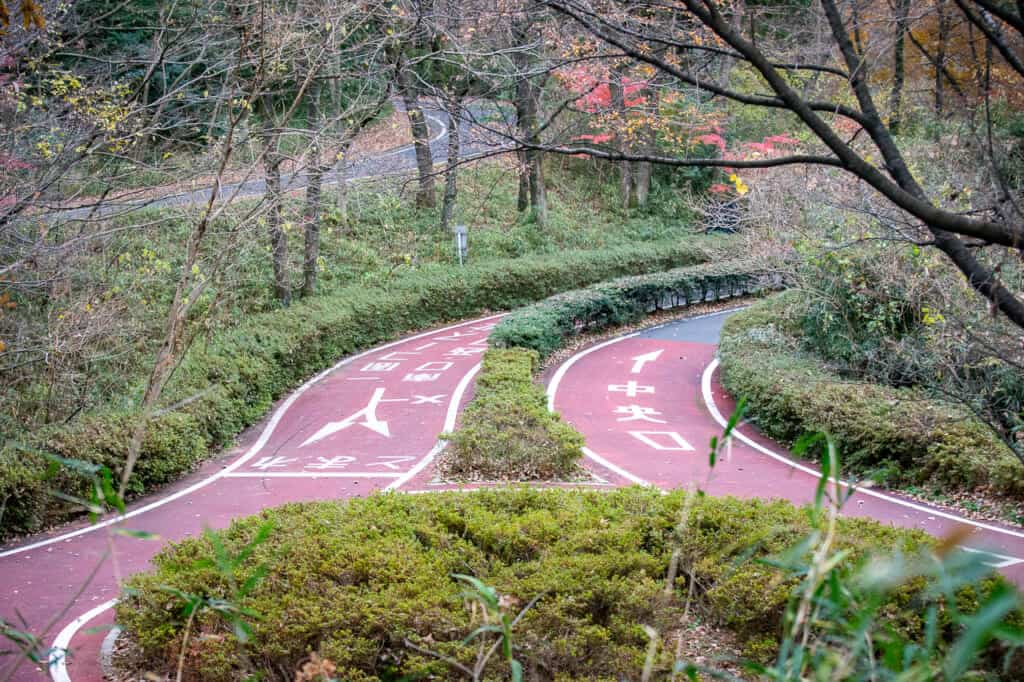 How to Get to Musashi Kyuryo National Government Park
The nearest train station is Shinrin Koen Station (森林公園駅), approximately one hour from Ikebukuro Station (池袋駅) on the Tobu Tojo Line (東武東上線). From Shinrin Koen's North exit, take a bus bound for Kumagaya station (熊谷駅) or Rissho University 立正大学 (around a 5-minute ride).
Gunma Prefecture
Gunma (群馬県), is a lesser-known prefecture located in the northwest of Kanto Region and is surrounded by volcanoes and mountains where it is possible to enjoy winter sports, hiking and contemplate stunning natural sceneries. It is also the perfect environment to discover onsen culture (Japanese hot springs). Onsen in Gunma are top quality with many health benefits and are a must-visit for the area. In addition, Gunma Prefecture has a thriving craft industry. Let's experience the traditional crafts in Gunma.
Usaburo Kokeshi Dolls
Probably you have ever heard about kokeshi dolls (こけし), one of the most popular Japanese souvenirs as well as traditional handicrafts. These dolls date back to the middle Edo period (1603-1868) and come in various designs and sizes. Kokeshi made in Gunma are called Sosaku Kokeshi, and are different from the traditional dolls because they use original shapes and designs.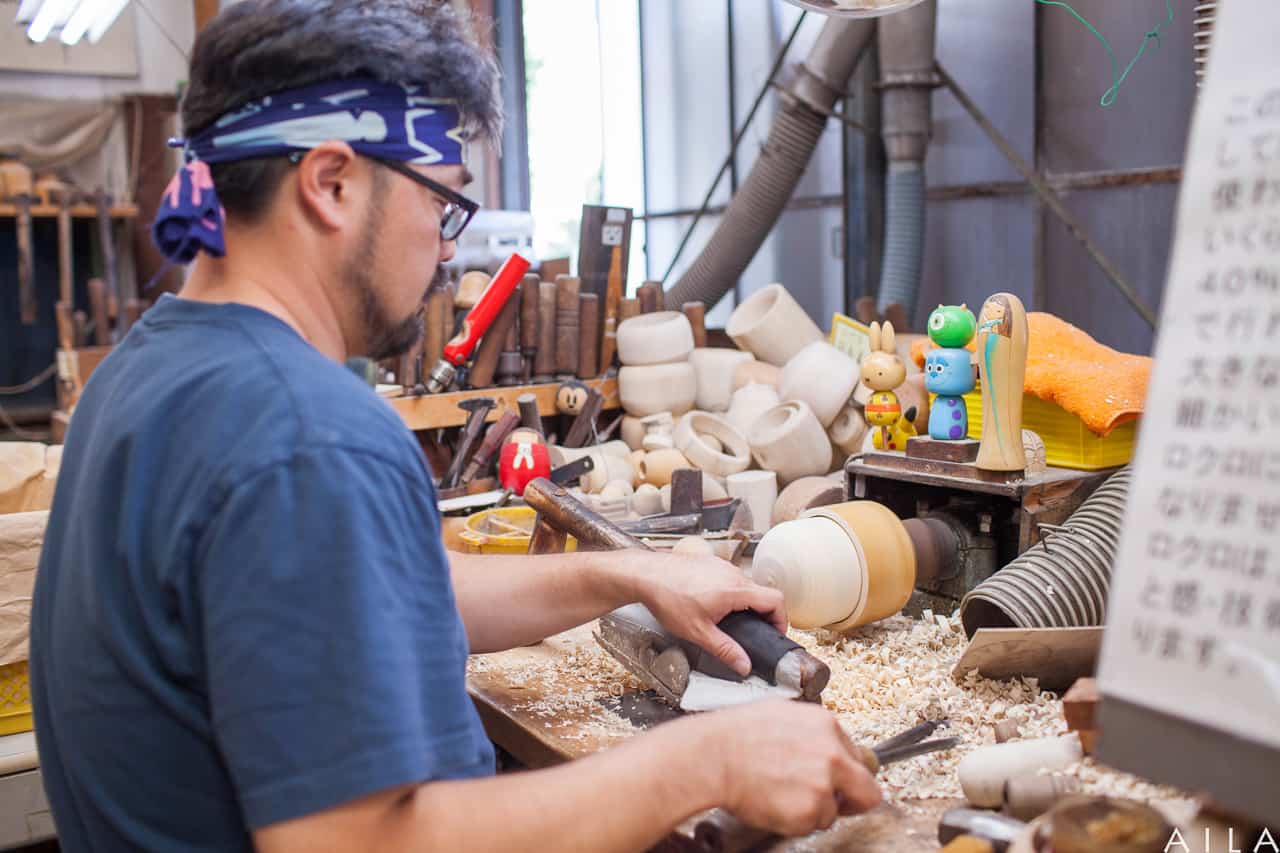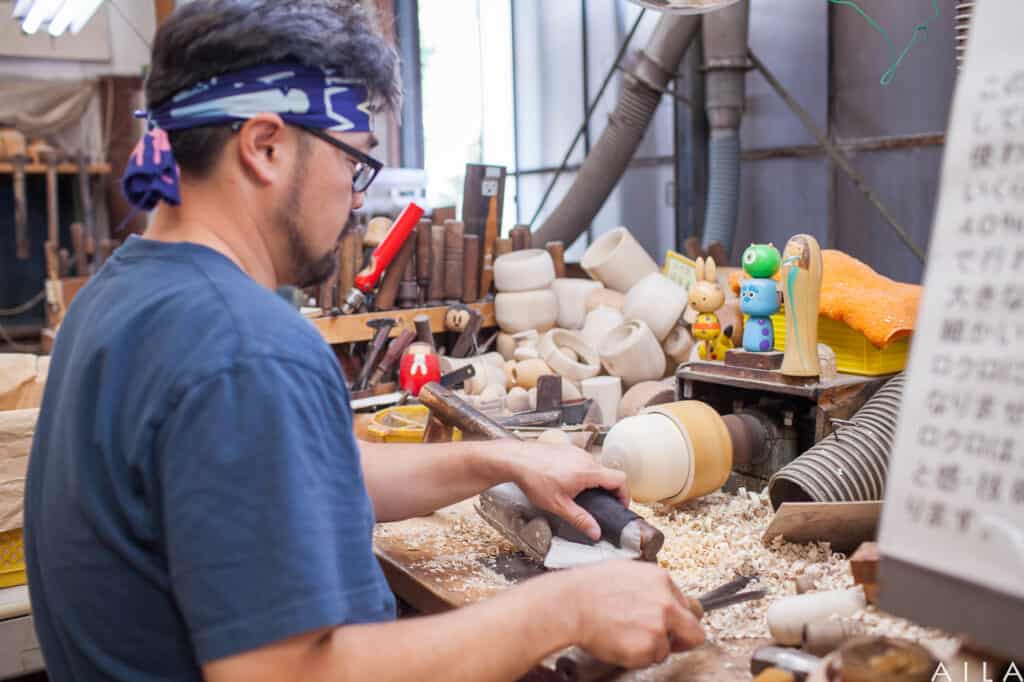 The Usaburo Kokeshi (卯三郎こけし) studio is located in a peaceful region, surrounded by mountains and rich in forest resources. It was founded by Usaburo Okamoto, who started to make kokeshi in 1950 and invented new styles using different materials and special techniques. Nowadays, Usaburo's studio acts as both a retail store, kokeshi factory and workshop, and their dolls can be bought online and are exported to 18 countries. A unique feature about Usaburo is that they also design kokeshi inspired by popular characters.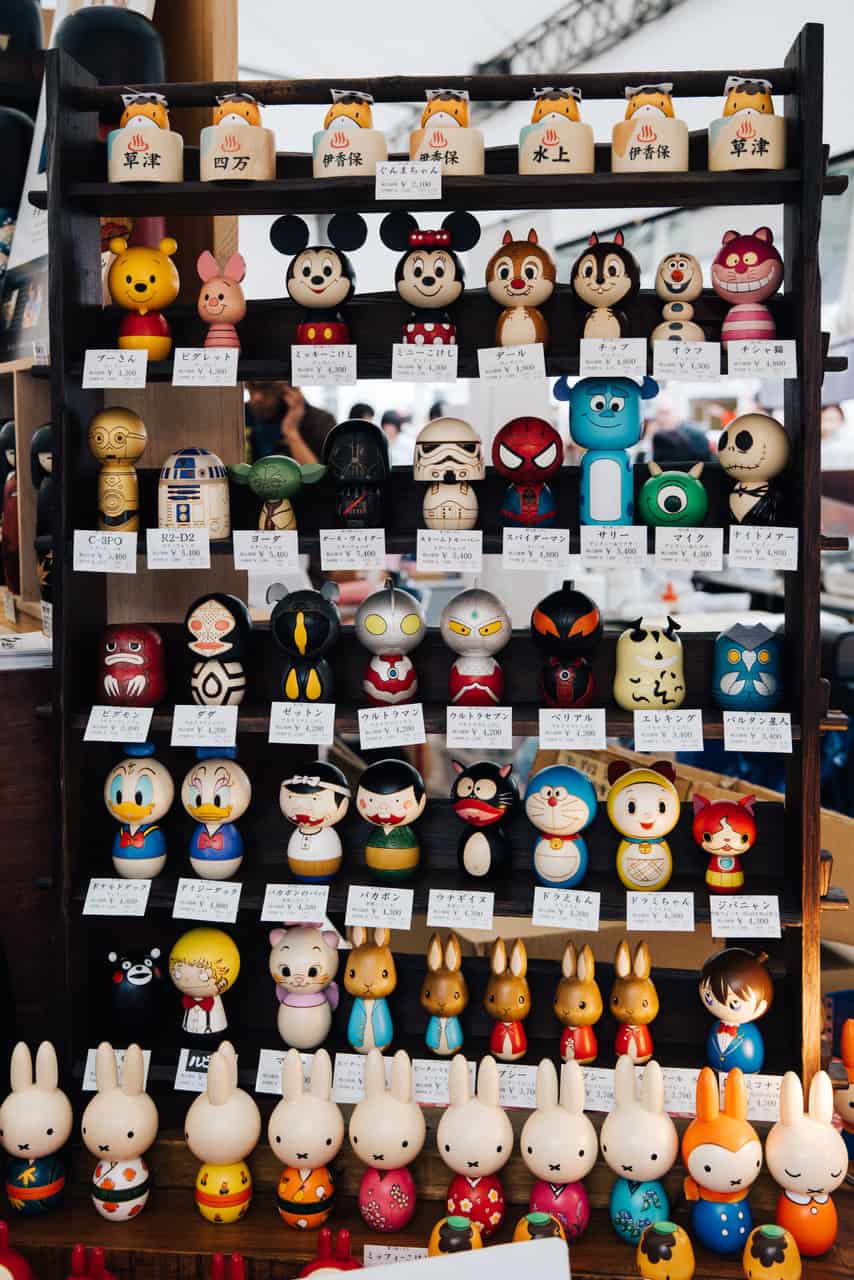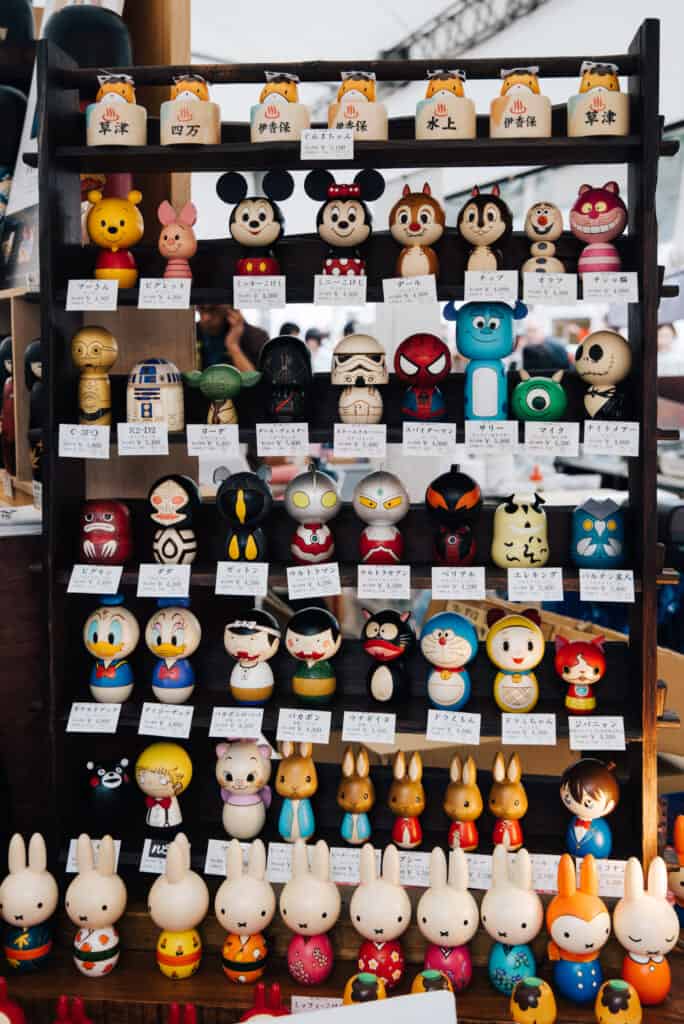 In the workshop, the visitors can paint their own kokeshi doll, where the only limit is the imagination. There are three different course options available: a 880 yen option for a strap size, a 1,320 yen option for a small size kokeshi and a 1,980 yen option for a regular size kokeshi (all the materials are provided). This will be, no doubt, a special memento of your time in Japan.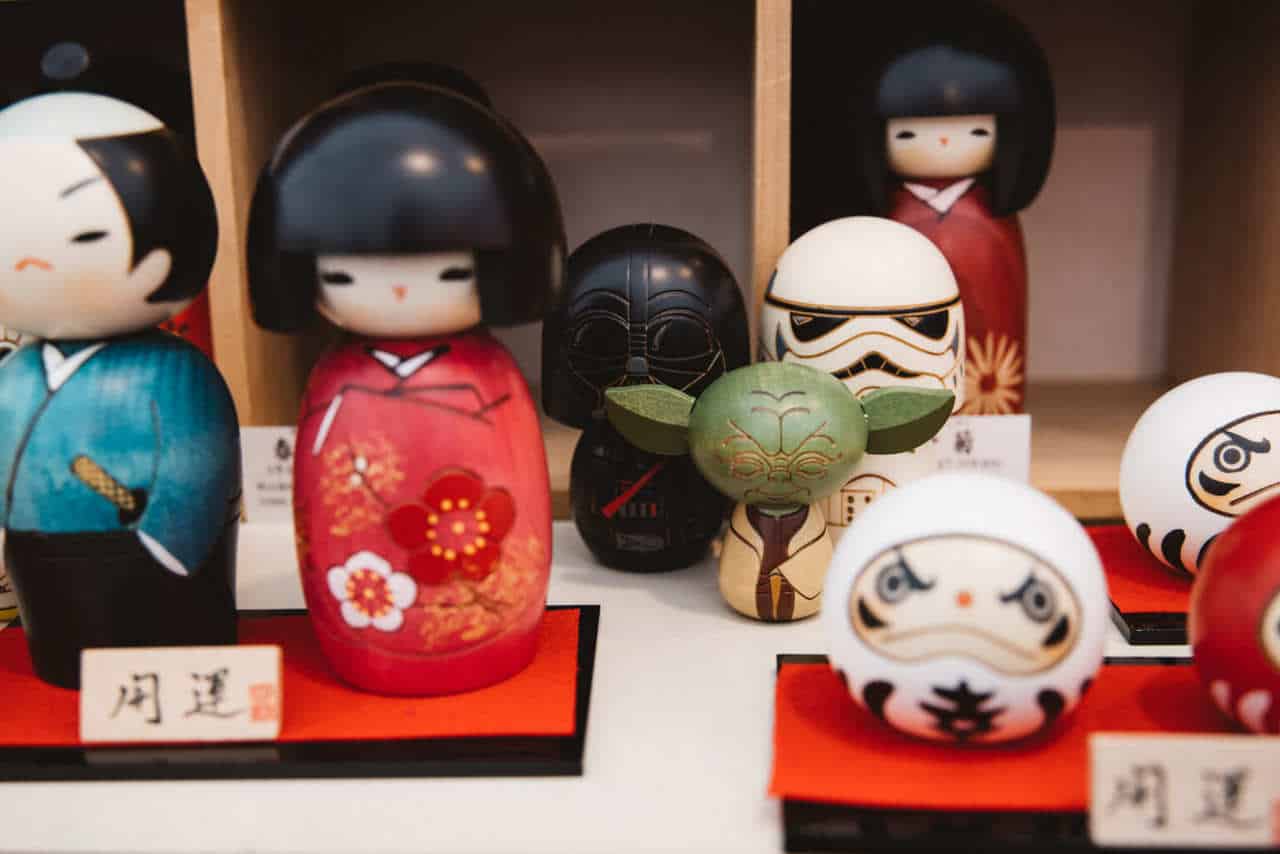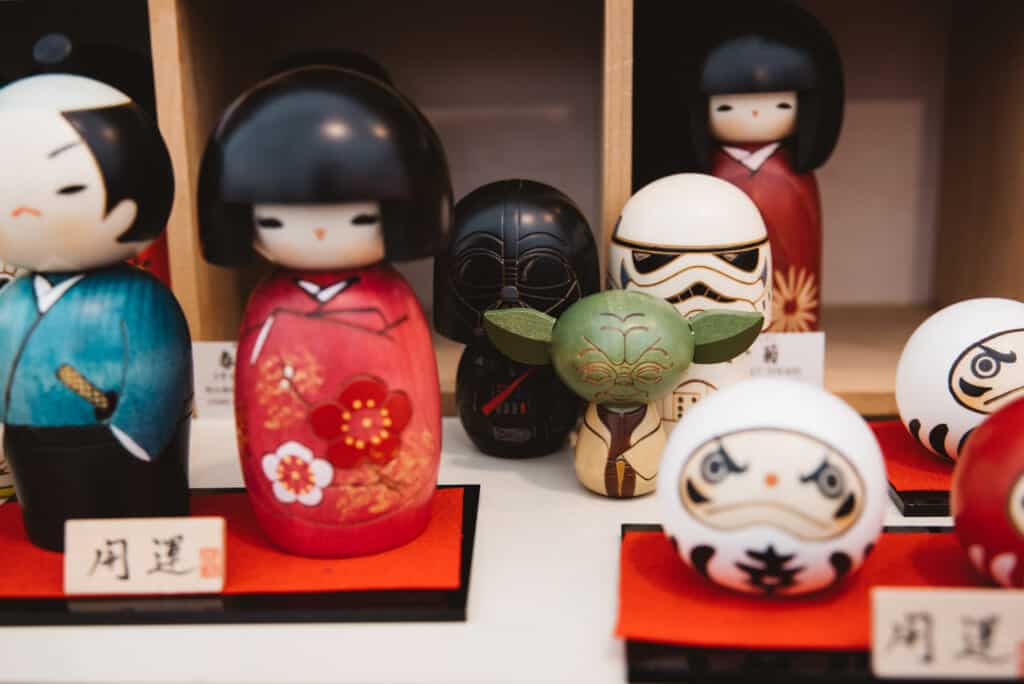 How to Get to Usaburo Kokeshi
The closest station is Yagihara Station (八木原駅) on the JR Joetsu Line (上越線). From the station, it is approximately a ten-minute taxi ride away. Please take the Hokuriku Shinkansen from Tokyo Station (東京駅) to Takasaki Station (高崎駅, 50 minutes), then take the JR Joetsu or Agatsuma Line at Takasaki Station to Yagihara Station (八木原駅, 20 minutes).
Kusatsu Onsen, One of Japan's Best Hot Spring Towns
There is a Gunma's popular folk song that says "Kusatsu yoi toko, ichido wa oide" and means "Kusatsu is a good place, come here at least once." And it is, indeed, one of Japan's most famous hot springs resorts.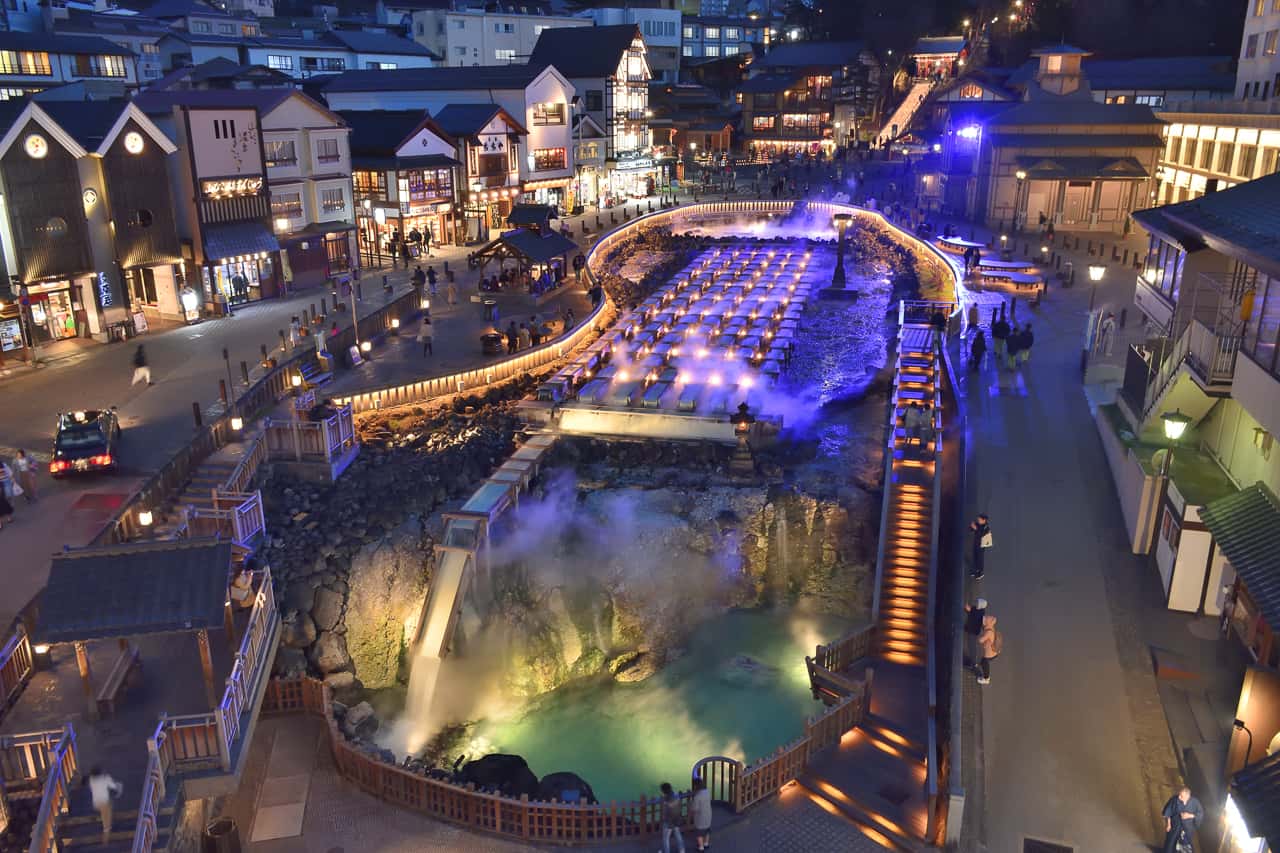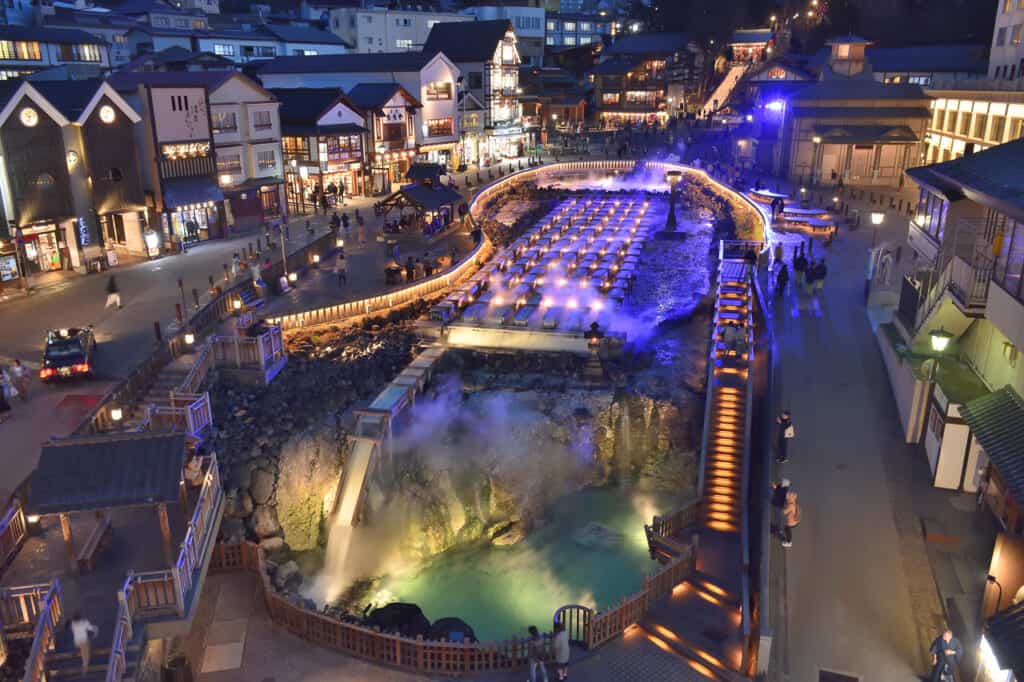 Kusatsu Onsen (草津温泉) is a small hot spring town nestled in Gunma's mountains, and the high quality of its hot spring water was even loved back in the Edo period, and particularly appreciated by the Shoguns (military dictators) during the Edo Shogunate (1603 – 1868). The volume of flowing natural hot spring water at Kusatsu is the most in Japan, and it is said to cure every illness but lovesickness.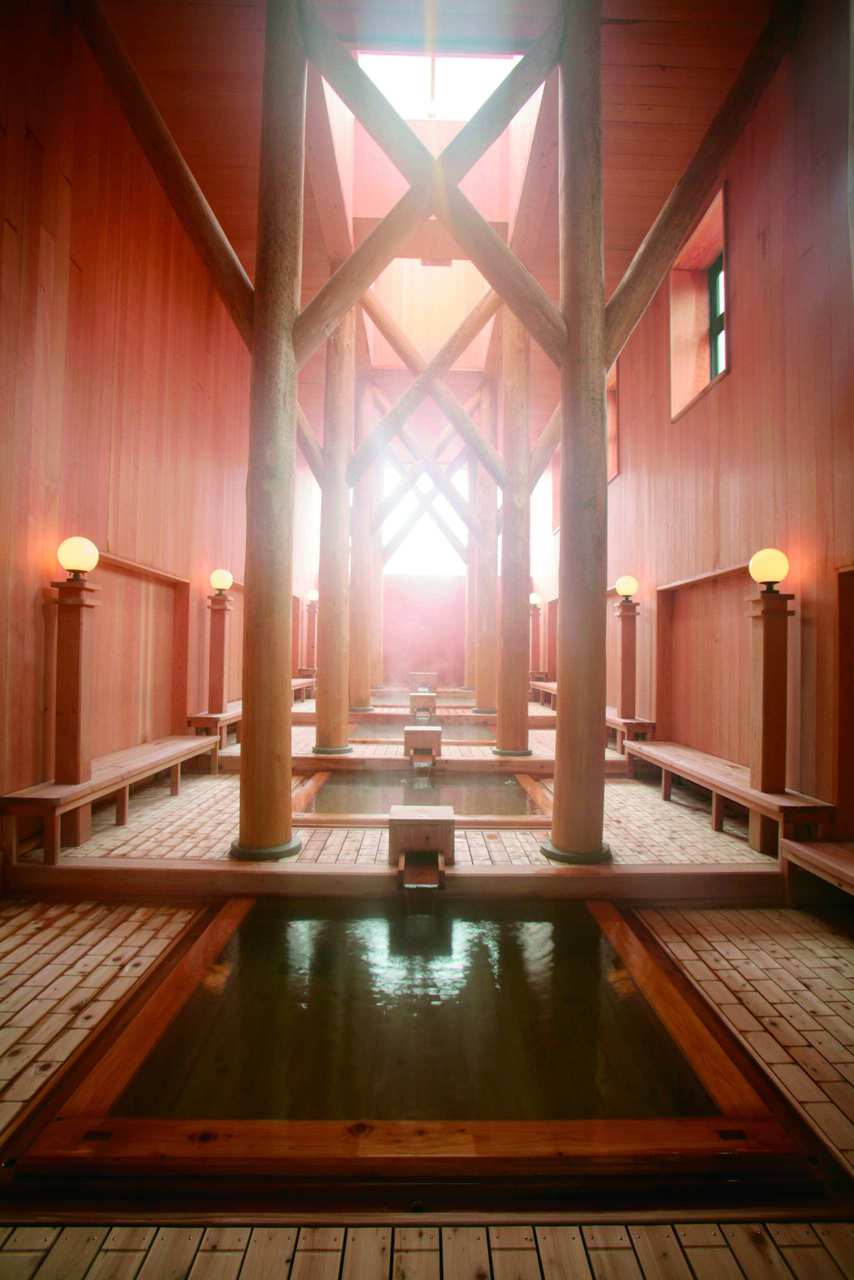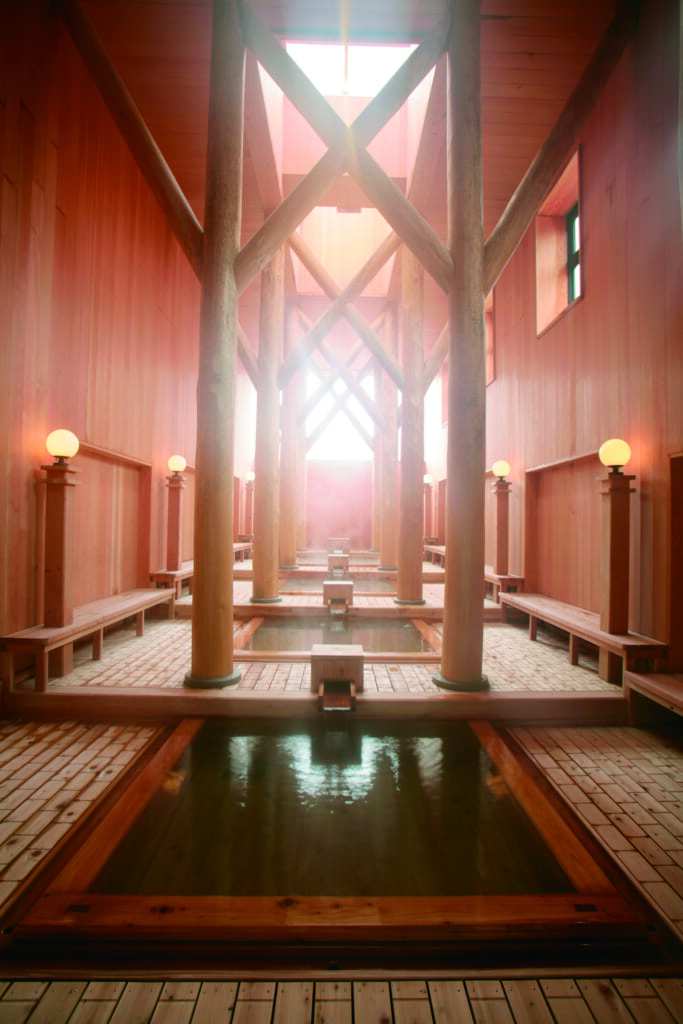 The Yubatake, located in the town centre, is a symbol of Kusatsu and one of the main sources of hot springs water. Many ryokan, shops and restaurants are clustered around Yubatake, and it's common to see visitors wearing their traditional yukata in this area.
A small ski resort above the onsen town is especially convenient for beginners and low intermediate skiers and snowboarders. It takes less than 10 minutes to get there by free shuttle bus from the hot spring resort.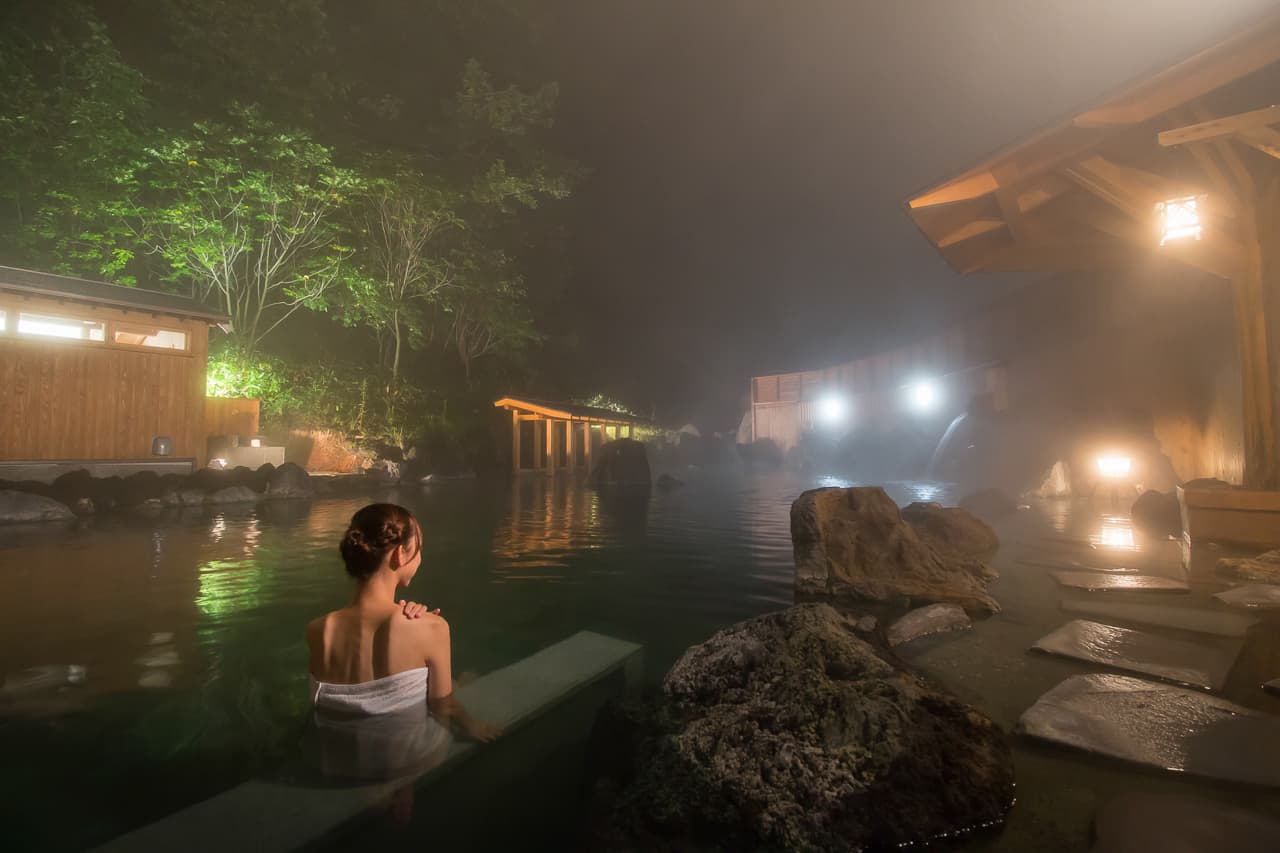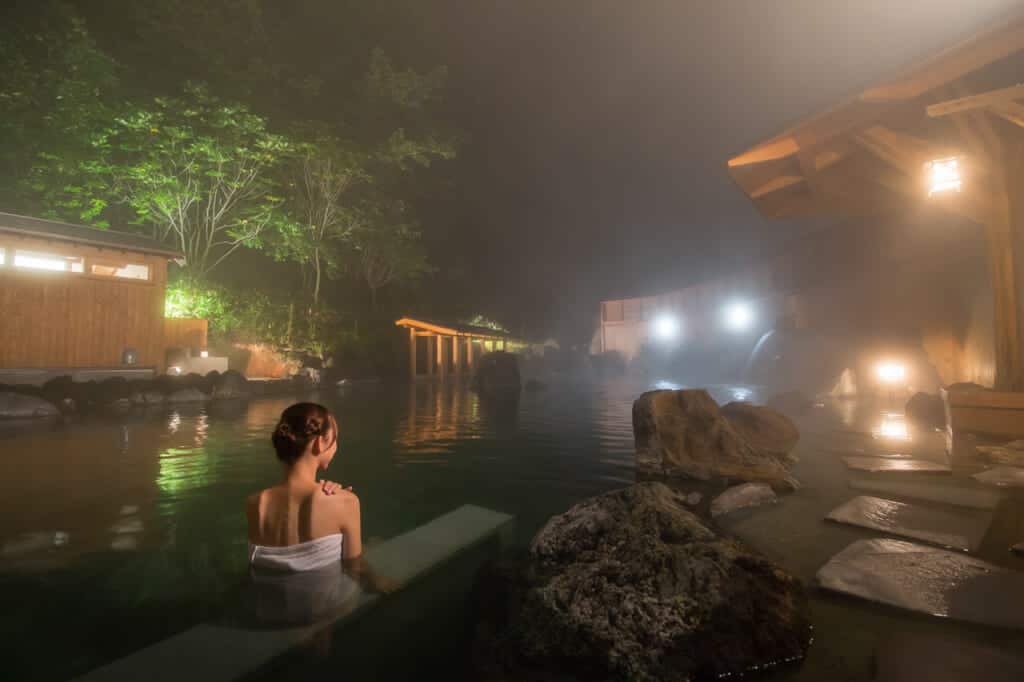 How to Get to Kusatsu Onsen
Take the Hokuriku Shinkansen (北陸新幹線) from Tokyo Station (東京駅) to Karuizawa Station (軽井沢駅, 75 minites), and then a bus from Karuizawa to Kusatsu Onsen (85 minutes). The Hokuriku Arch Pass is not valid on the buses between Karuizawa and Kusatsu.
If you are an onsen enthusiast, you might enjoy visiting Okuhida Onsen (奥飛騨温泉) in Gifu Prefecture, accessible with the Hokuriku Arch Pass.
To find out more about the New Golden Route, download the brochure and learn about this treasure trove of Japan's hidden gems.
Introducing the Hokuriku Arch Pass
The Hokuriku Arch Pass is a regional rail pass for exclusive use by foreign visitors that allows unlimited travel for seven consecutive days on some Japan Rail (JR) and private train lines between Tokyo and Osaka via the Hokuriku region. You can make stops along less-explored parts of Japan, generally more rural and less populated, to experience a more tranquil side of the country, full of historical sites, cultural landmarks, and breathtaking scenic spots.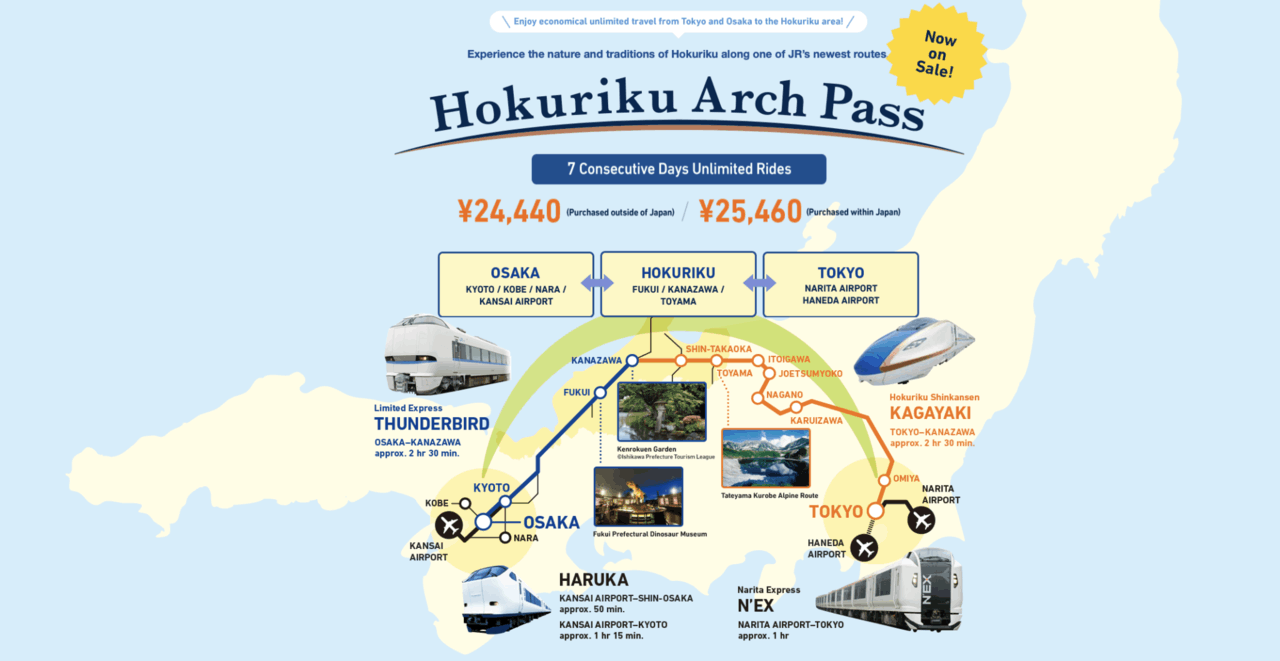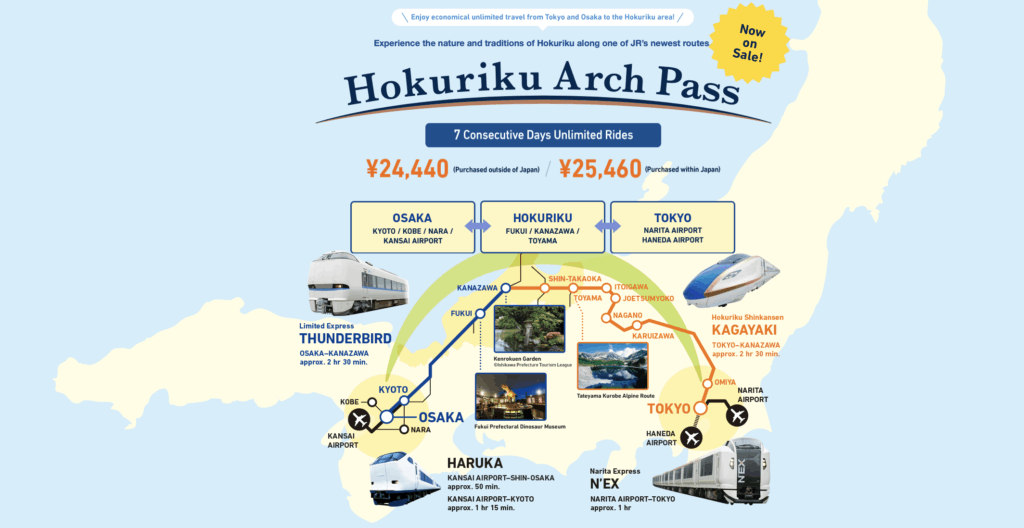 How to Buy the Hokuriku Arch Pass
The Hokuriku Arch Pass can be purchased online, through the Japan Rail website, or selected travel agents outside Japan. It's also sold at major railway stations or airports in Japan, within the covered area.
| | Adult | Child |
| --- | --- | --- |
| Purchased online or outside of Japan | 24,440 yen | 12,220 yen |
| Purchased in Japan | 25,460 yen | 12,730 yen |
(Until March 31, 2021)
| | Adult | Child |
| --- | --- | --- |
| Purchased online or outside of Japan | 24,500 yen | 12,250 yen |
| Purchased in Japan | 25,500 yen | 12,750 yen |
(From April 1, 2021)
Hokuriku Arch Pass Service Zones
Hokuriku Arch Pass offers unlimited travel on JR trains between Tokyo and Osaka, reserved seats on Hokuriku Shinkansen (Tokyo to Kanazawa), limited express, local trains, and Tokyo Monorail lines within the usage area for seven consecutive days.
Below is a map of train lines that can be used with the Hokuriku Arch Pass: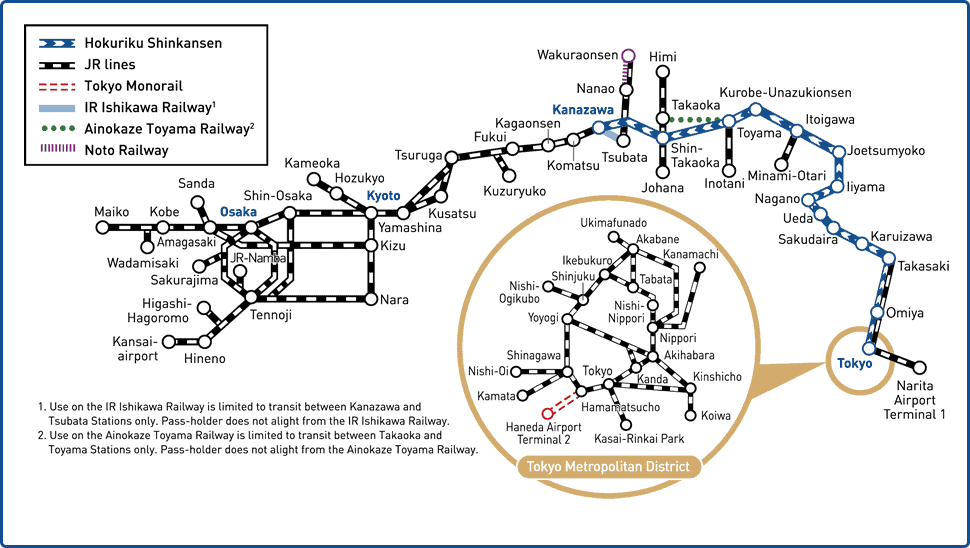 Additional Information about the Hokuriku Arch Pass
You can find all the information related to this pass, including its validity and other details, on the Hokuriku Arch Pass website.
In addition, the Explore Japan site offers useful tips about how to make the most out of your Hokuriku Arch Pass. There are also some model itineraries for all types of travellers.
In this article, we've introduced some interesting spots and hidden gems located in the Kanto region that you will be able to visit using your Hokuriku Arch Pass. To discover the rest of this New Golden Route from Tokyo to Osaka, read our two other articles:

What makes Japan so amazing is its variety. Every city or village is unique, and locals strongly identify with their home prefecture and its culture and traditions. If you are a traveller enticed by the amazing sights that Japan has to offer, or if you are thinking of venturing outside the obvious, maybe you should consider getting the Hokuriku Arch Pass. Whether you are a first-time visitor in Japan or a seasoned traveller, this route will give you not only a well-balanced understanding of Japanese history and culture but also will open your eyes to the real Japanese way of living and travel.
Sponsored by Hokuriku-Shin'etsu District Transport Bureau, JR West and JR East