This is Part 2 of a 3 part series of articles about the New Golden Route, a part of Japan conveniently accessed by the Hokuriku Arch Pass. To read the other 2 articles in the series, follow these links:
Try to imagine for a moment what a time capsule of traditional Japan may look like. What's in it? Where do you go to find it? Remote areas outside of Japan's usual hotspots, places that still haven't fallen under the effects of mass tourism amid globalization. Open spaces shrouded in nature and history. Small, local craftsmanship places with centuries of traditions. Treasures remaining at the core of traditional Japan. If this is what you're imagining, Hokuriku (北陸) may be the word you're looking for.
Hokuriku is the name of the old region comprising the current northern prefectures of Ishikawa, Fukui, Niigata, and Toyama, all along the western coast of The Sea of Japan. Between the Heian and Edo periods, this coastal location meant the opportunity for the foundation of a rich cultural development that can be still experienced today. Nowadays this area is included in the Chubu region (中部地方), literally meaning central area. Besides the already mentioned prefectures, it also includes Gifu, Nagano, Aichi, Shizuoka, and Yamanashi. As the heartland of central Honshu, this is a great mountainous area often overlooked in favor of Kanto or Kansai and thus, translating into plenty of hidden jewels.
Hokuriku is one of the three areas making up the New Golden Route, an area of Japan that was opened up to the rest of the country with the completion of the Hokuriku Shinkansen line. With convenient access to the area and use of the Hokuriku Arch Pass, it is an area visitors can now easily explore during their trip to Japan.
Traveling is still a tricky matter. The challenges brought upon by 2020 also call for a change of pace. It's been a year for solitude, self-reflection, and a serious reframing of our priorities. But the need for distance and isolation doesn't mean there aren't getaways we can enjoy. The golden route of Hokuriku marks all the checkboxes of an escapade full of breathtaking natural sites and a connection with local history and traditions. It spans from Tokyo to Osaka, covering a wide array of places across Kanto, Chubu, and Kansai regions. During seven days of unlimited travel on JR train lines, users can follow an arch filled with many possible itineraries to suit everyone's tastes, with the bonus perks of avoiding crowds and supporting local communities.
This is an overview of some of the best places in each of the prefectures:
Gifu Prefecture
Gifu Prefecture (岐阜県) is one of the few inland regions of the Japanese archipelago. Its central location in Honshu, at the very heart of Japan, has turned this area into a key spot of great historical importance due to several crossroads between the most relevant cross-country routes. A mountainous landscape coupled with rich history makes Gifu one of the best choices to experience timeless heritage and awe-inspiring sights.
A Surviving Piece of History at Takayama Jinya
Takayama city (高山市) still retains a charming atmosphere in its beautiful and well preserved old town. But its greatest highlight is Takayama Jinya (高山陣屋), the former headquarters of the old Hida Province during the Edo period. As Japan's sole survivor of Edo-era government buildings, Takayama Jinya is both a National Historic site and an architectural oddity.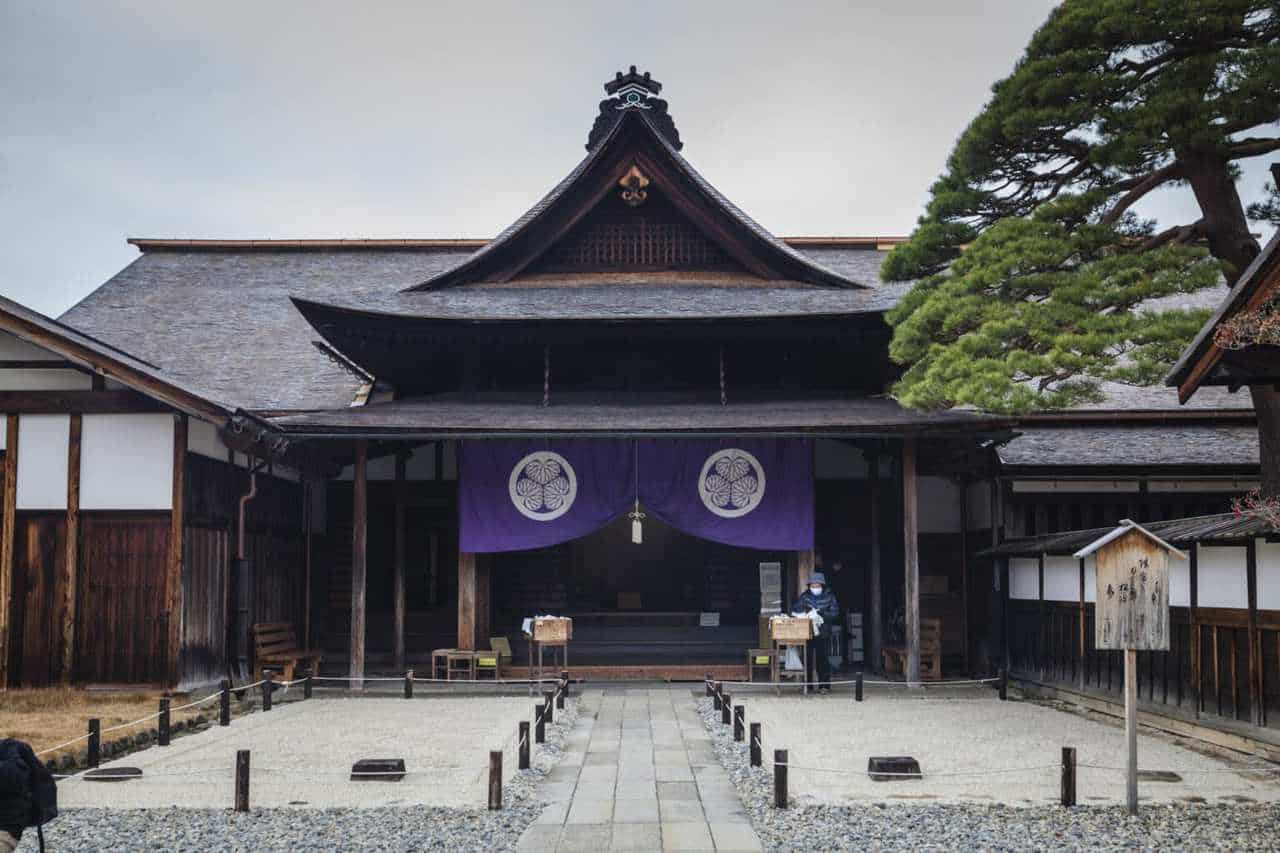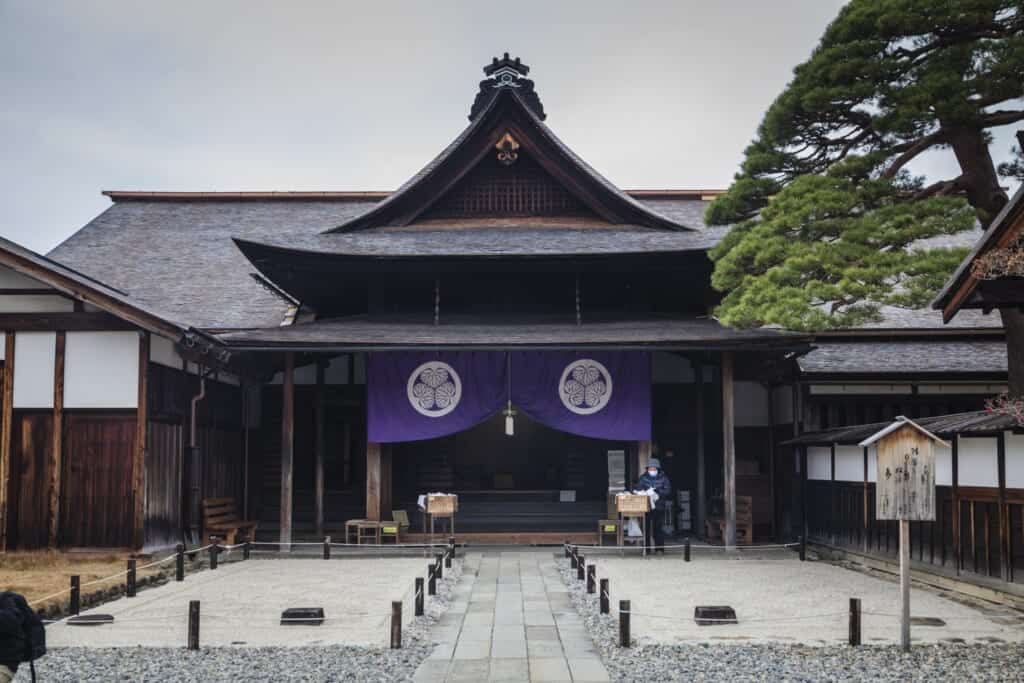 As a result of the prosperous timber business of the time, this building showcases a remarkable sample of Japanese craftsmanship through its wooden architecture and, particularly, the roof structure. The restoration works used the same original artisanal techniques to ensure the closest possible resemblance to its former appearance.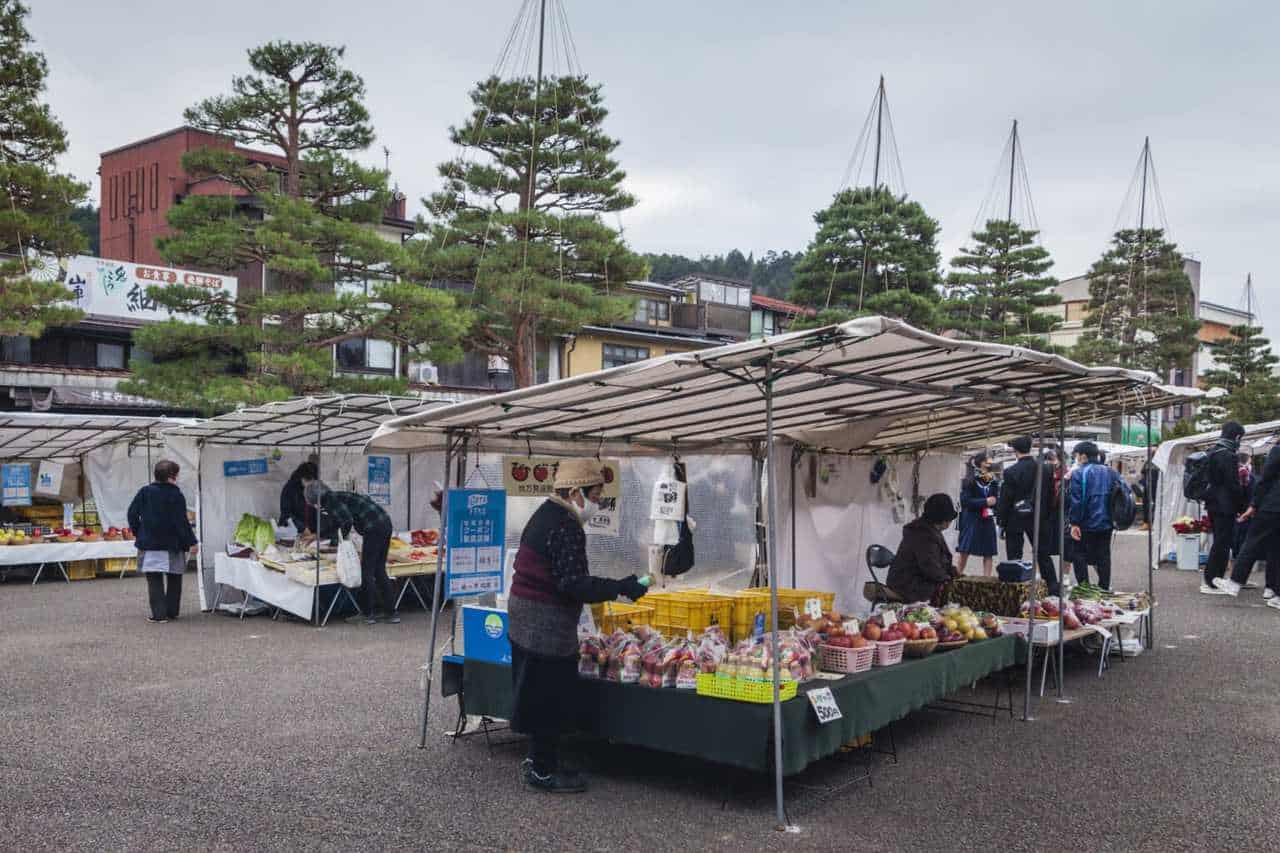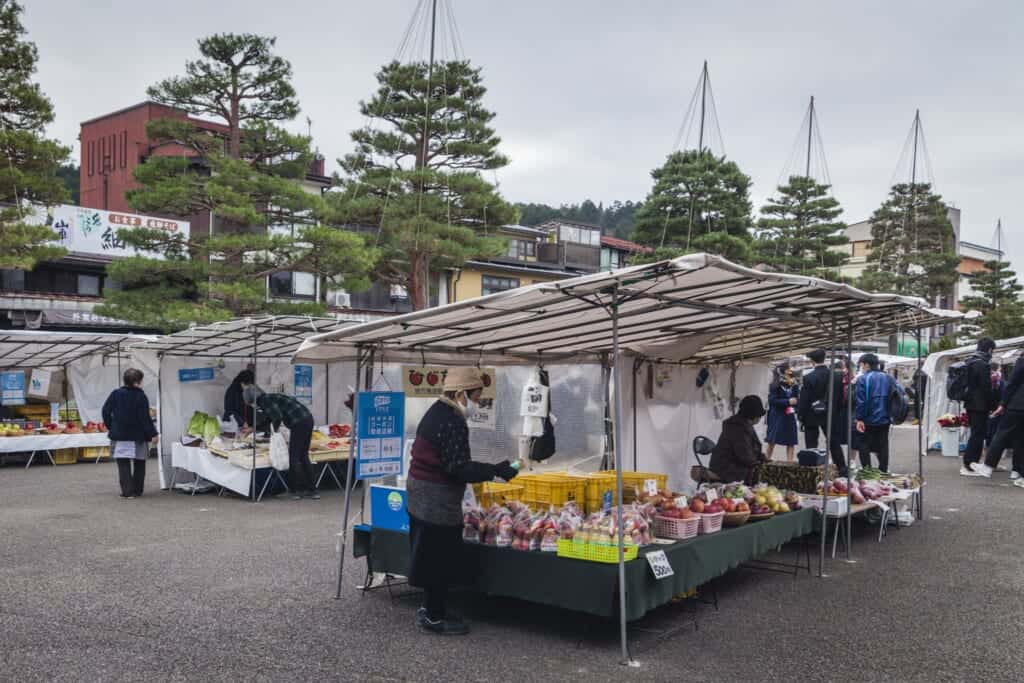 A good complement to the visit is the lively Morning Market that is open every day in front of the building from 7:00 to 12:00. It's a perfect chance to buy fresh produce and local specialties while at the same time getting a feel of local neighborhood life between animated conversations and children riding their bicycles with friends on their way to school.
Views on top of the world in Shinhotaka Ropeway
The next recommended location is a natural wonder located in Okuhida Onsen, which is an unmissable place for onsen enthusiasts, particularly during the colder months. We're talking about Shinhotaka Ropeway (新穂高ロープウェイ), an unforgettable journey up the mountains, well above 1,000 meters for an unparalleled view of the Japanese Alps. This location is easily reachable by bus from Takayama Station, approximately 1 hour and 30-minute bus ride.
A vastly impressive mountain landscape unfolds in front of our eyes as we ride up the cable car. Nishi Hotaka, Mt. Yarigatake, Mt. Kasagatake, and several other mountains can be admired in their full splendor.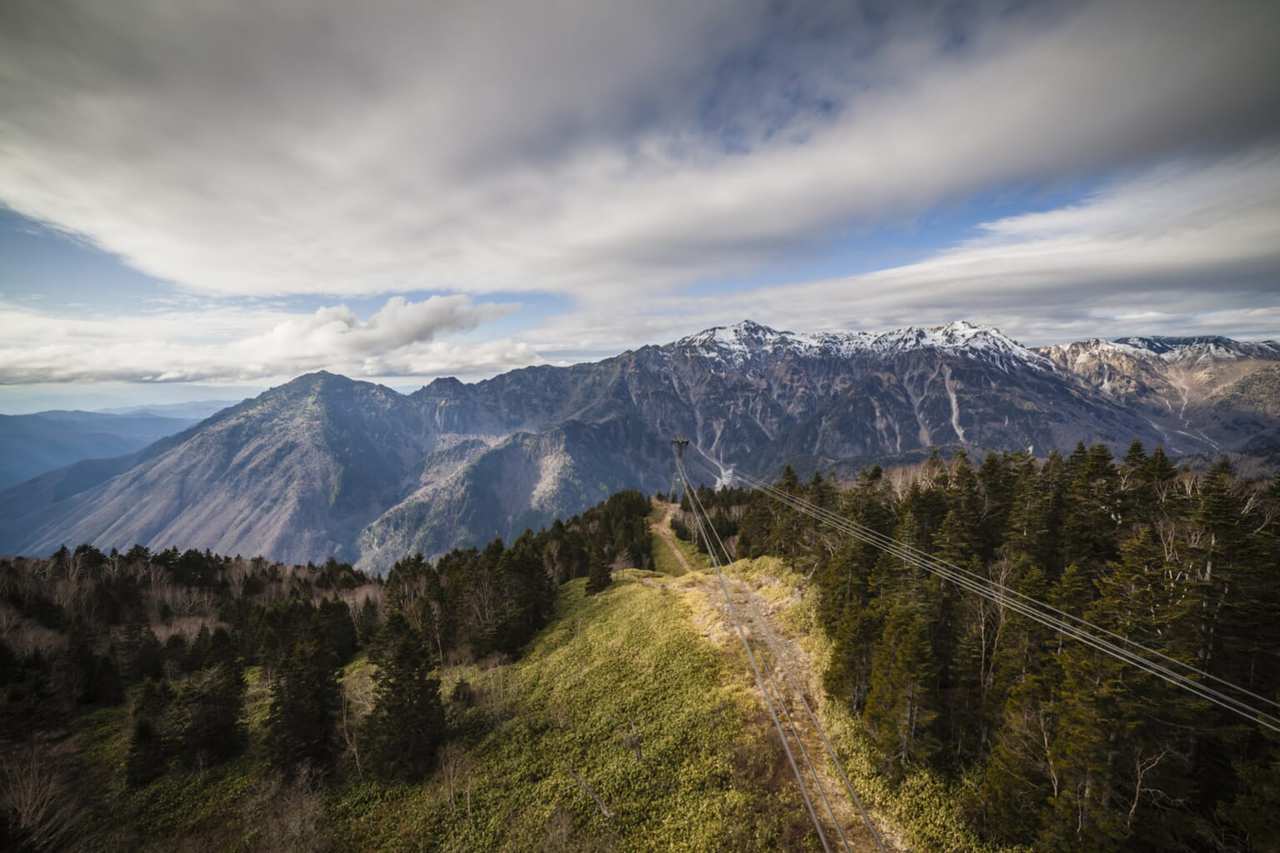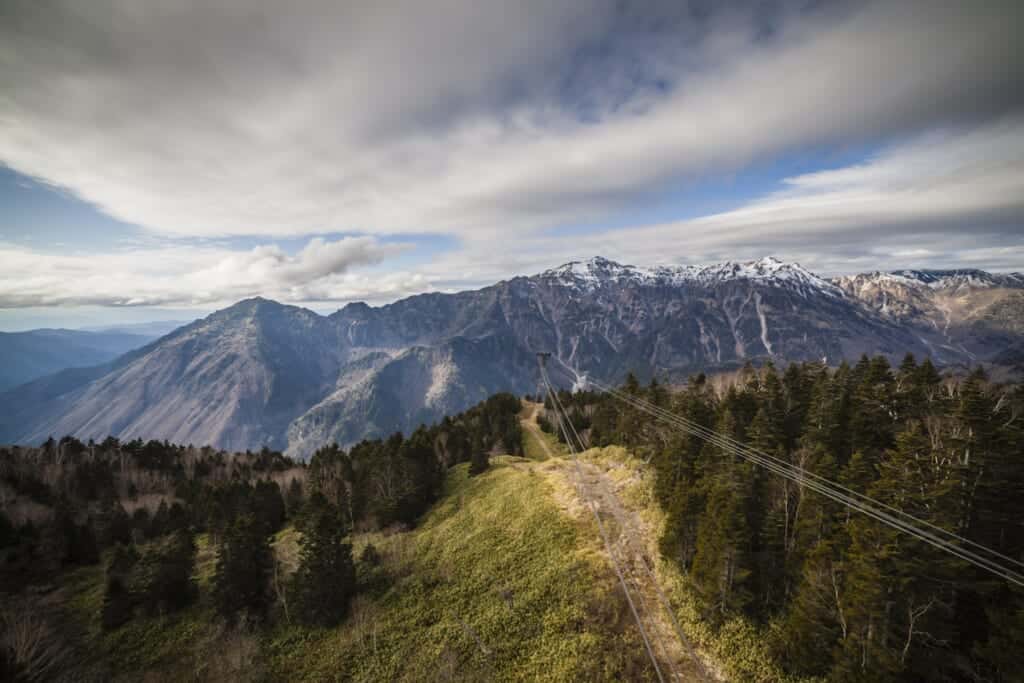 The Hida Mountain Range is a rare example of a cross-section of a volcanic caldera formed after millions of years of continuous lava activity. It's a truly breathtaking experience. Up in the Nishi Hotakaguchi Station observatory, there is a small and cozy 2-star cafe restaurant in Michelin Green Guide Japan.
After descending, a great complement to the visit is the opportunity to enjoy the open-air onsens in Okuhida. And for those onsen enthusiasts, you can also enjoy Kusatsu Onsen in Kanto, which is also reachable with this pass.
Fukui Prefecture
Fukui Prefecture (福井県) is a land of hidden charm. Flying under the radar for most international visitors, the happy venturing in it will be delighted to discover its vast and rich landscapes: A blessed Sea of Japan coastline famed for its beaches and rocky cliffs while heavy snowfalls in its northern area grants it a privileged spot among winter sports fans. History and crafts enthusiasts will not be disappointed either.
Yokokan: A Garden Reborn
Moving on to Fukui Prefecture, Yokokan Garden (養浩館庭園) is definitely a must-see. Consistently ranked among one of Japan's best gardens, it was originally built as a villa for the Matsudaira clan, feudal lords during the Edo era. It features various trees surrounding a large pond that creates a mirroring and floating effect with the house.
We're able to enjoy this incredible place thanks to the skillful craftsmanship of the restoration team who undertook the garden's rebuilding efforts after it was completely burned in World War II. Thanks to precise blueprints dated from 1823, this beautiful sample of Japanese history and architecture was restored to its former glory. Gardens of comparable beauty can also be found in Tokyo's Koishikawa Korakuen and Kanazawa's Kenrokuen.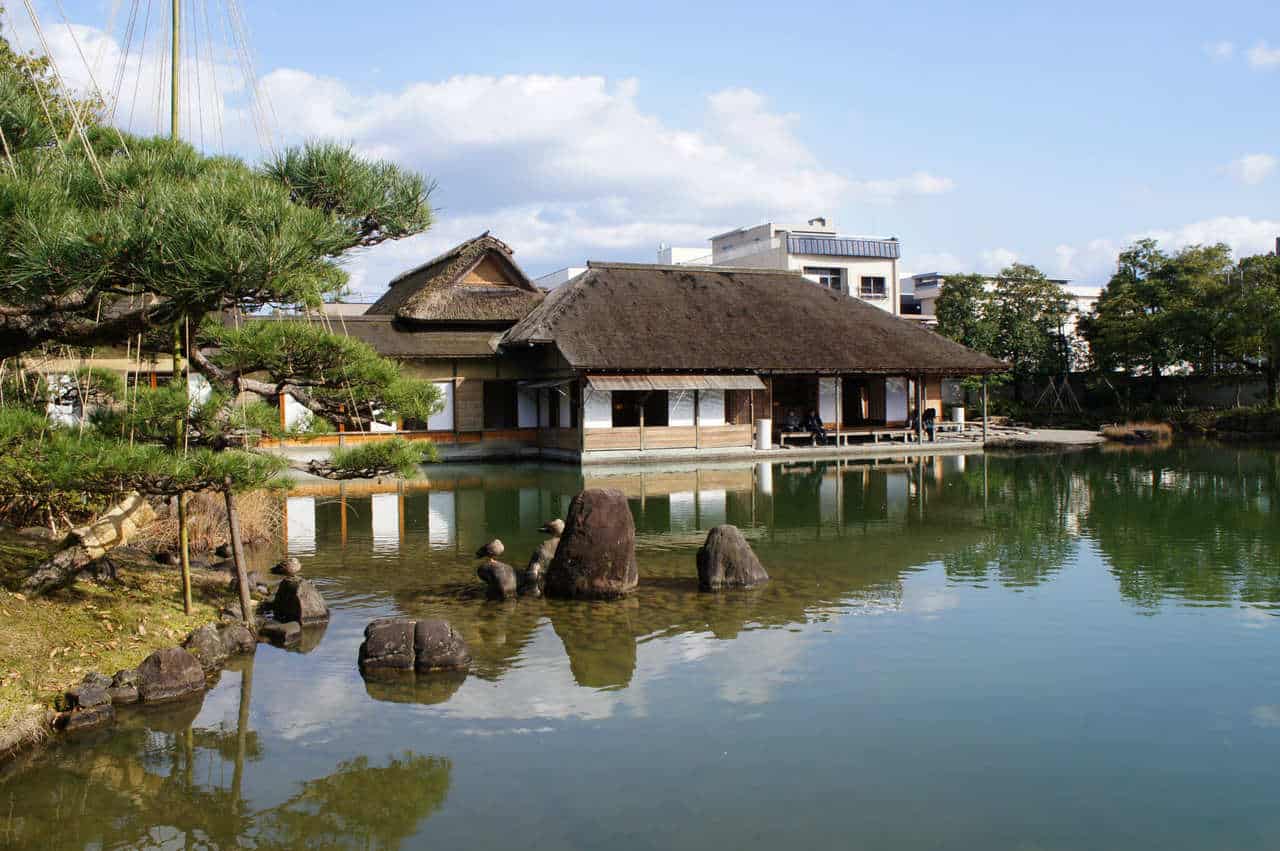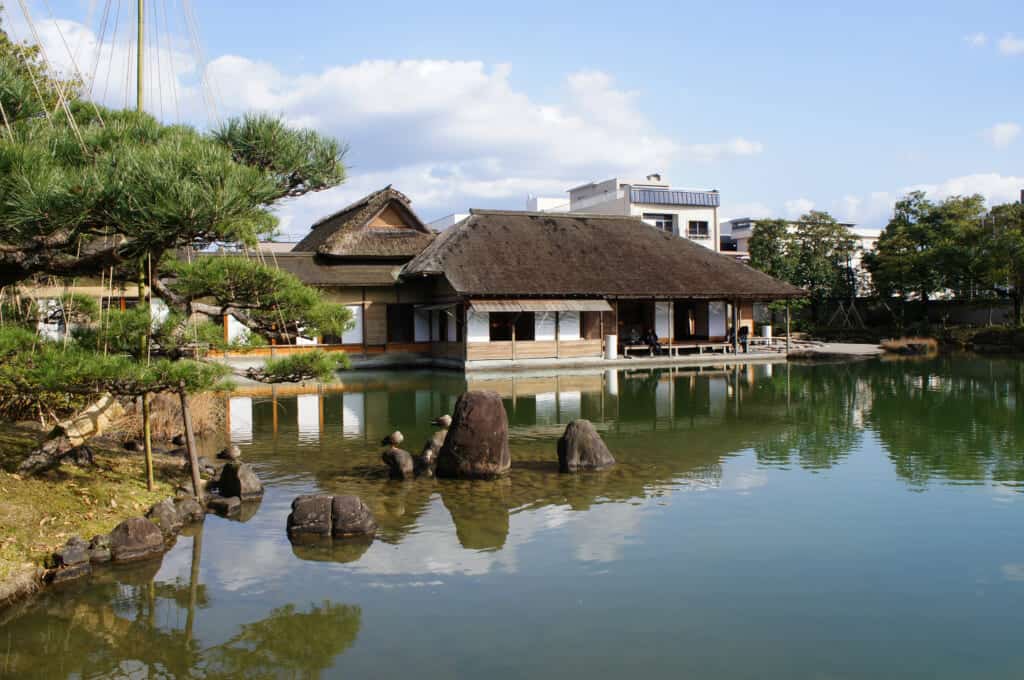 Old School Meets Innovation at Takefu Knife Village
A cutting edge wonderland lies just a 15-minute taxi ride away from Takefu station. A world-famous location among knife connoisseurs, Takefu knife village, brings to the public over 700 years of tradition of Echizen Uchihamono knife making. But far from remaining stagnant with old techniques, these craftsmen take hold of centuries of experience to bring forth a continuous innovation with regards to cutting tools.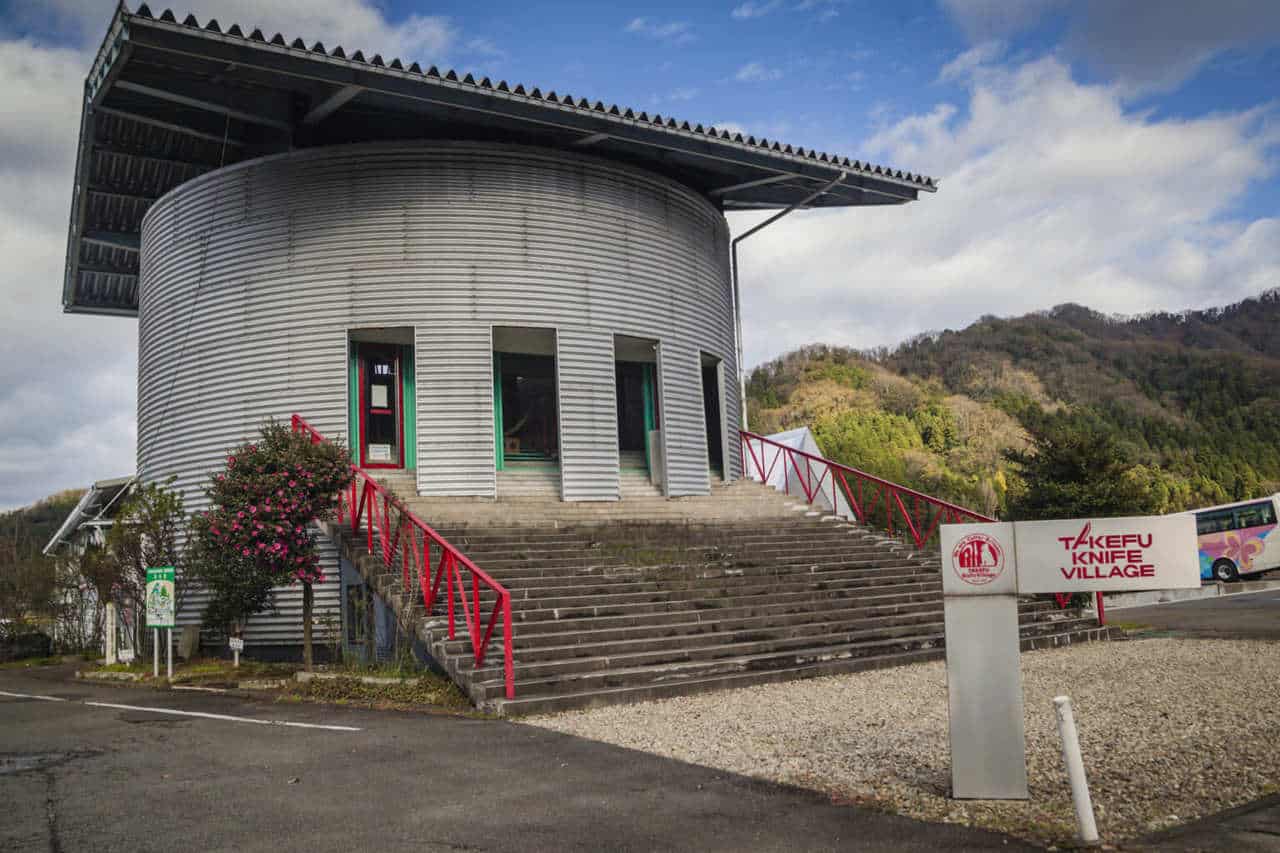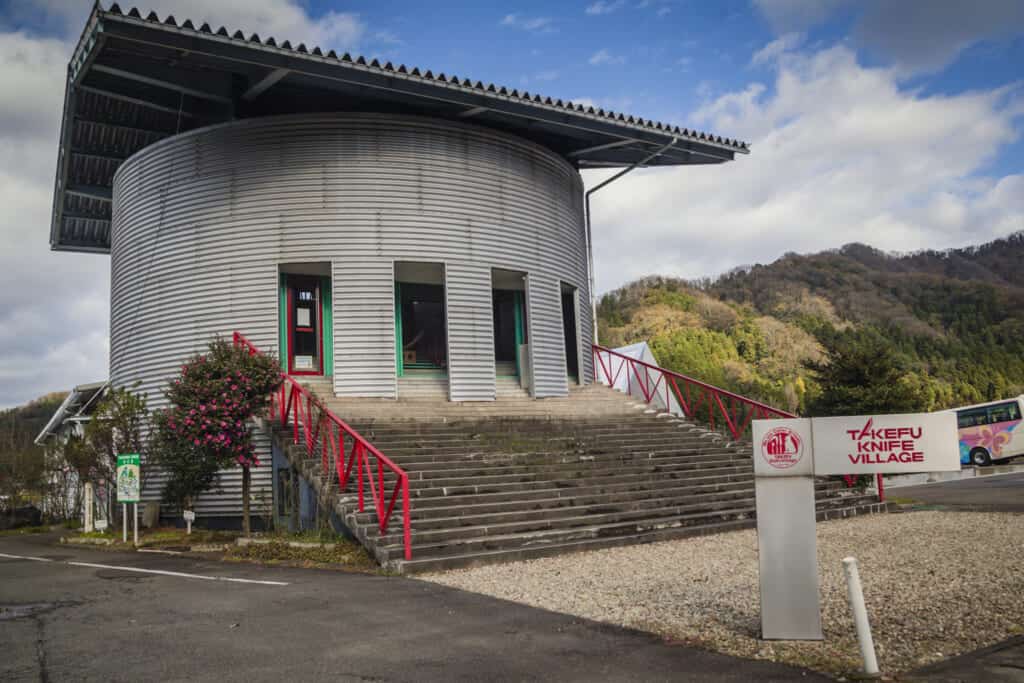 A sharp blend of old and new. The workshop building showcases a small gallery of different types of knives under a Shinto altar and profiles information for each worker, which shows the degree of pride in their own artisans. Visitors can watch them at work inside the full display of impressive machinery from a platform on top of the workshop. For those looking to get more hands-on, there are several learning experiences available. There is also a shop on the right of the workshop building. Japanese knife enthusiasts will also appreciate a similar experience in Osaka's Wada Shoten, also accessible with the Hokuriku Arch Pass.
Ishikawa Prefecture
Ishikawa Prefecture (石川県) brings together the vibrant urban culture of the Edo Period's heyday and the best of remote natural landscapes. Its privileged location provides a prosperous environment for the blossoming of a rich, finely distilled, and influential arts and crafts scene which is still very much alive today. At the same time, Ishikawa features great locations both for sea or mountain lovers to get lost in its countryside scenery.
Strolling in Nagamachi Samurai District
Kanazawa city (金沢市) is another splendorous example of old school ambiance through well-preserved neighborhoods. The Nagamachi Samurai District 長町武家屋敷跡 (a 30-minute walk from Kanazawa station or a 10-minute bus ride) is a prime example of a shortcut to the past while strolling through what was once a samurai residential district. The soothing sound of water fills one's senses thanks to the river canal surrounding the area.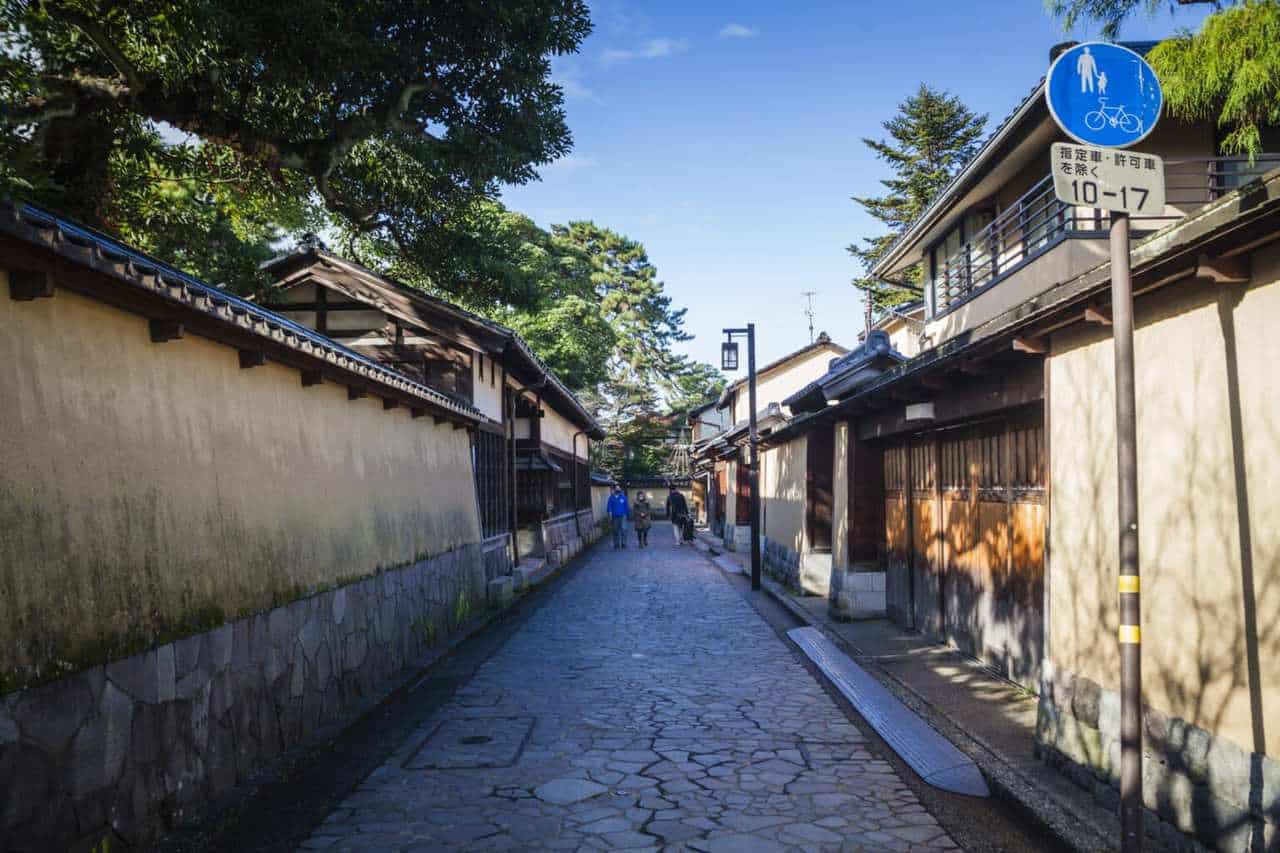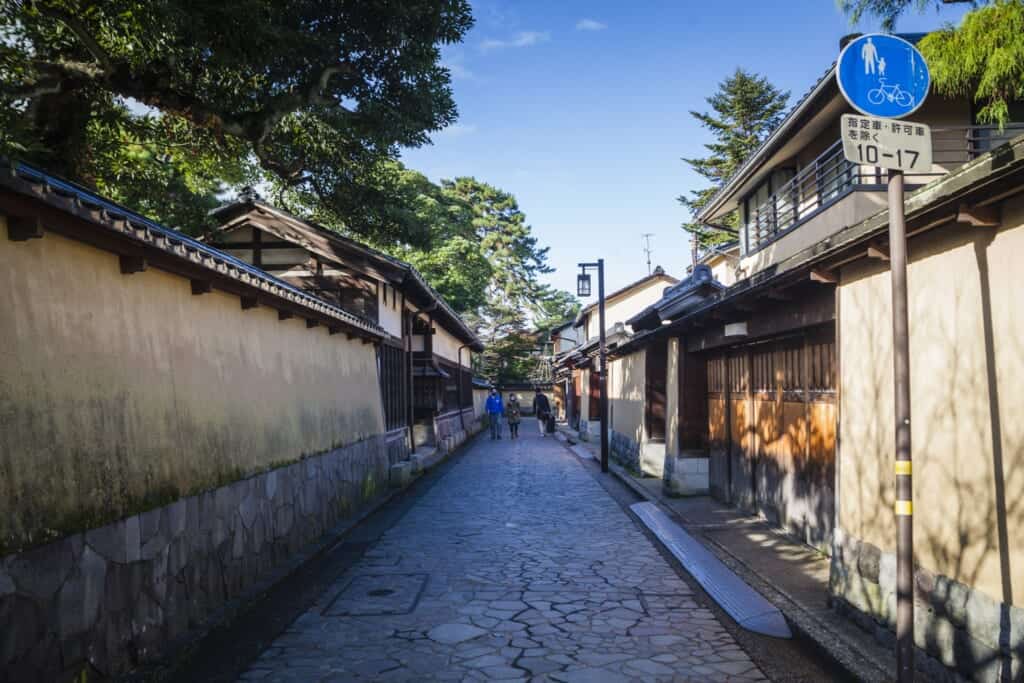 For a genuine feel of the samurai lifestyle in this neighborhood, the Nomura-ke (野村家) family house and garden are beautiful examples of their delicate aesthetic senses. The different spaces have all scenic views of their magnificent garden for a quiet, contemplative moment. Access is 550 yen for adults.
Garden Perfection in Kenrokuen
Expectations can't be much higher when you're told you're about to witness what a perfect garden looks like. Kenrokuen (兼六園), as its name indicates, gathers the six required attributes grouped in three contradictory aspects that are considered ideal for a garden: ample spaces and secluded spots, artificial design and naturally aged elements, panoramic high views as well as watercourses representing lowlands. Reaching harmony between all these requirements is an extraordinary feat of Japanese garden design admired by countless visitors every year, just like Tokyo's Koishikawa Korakuen Gardens.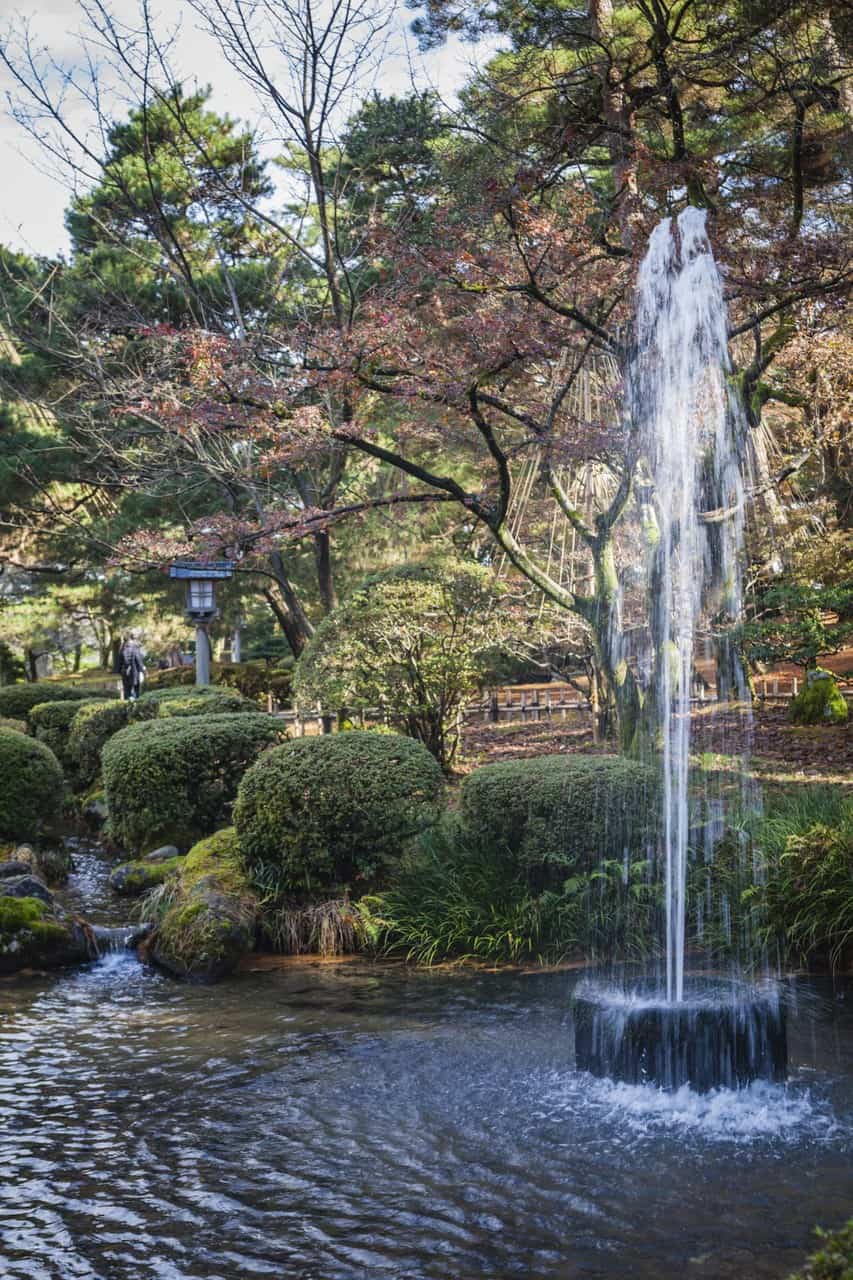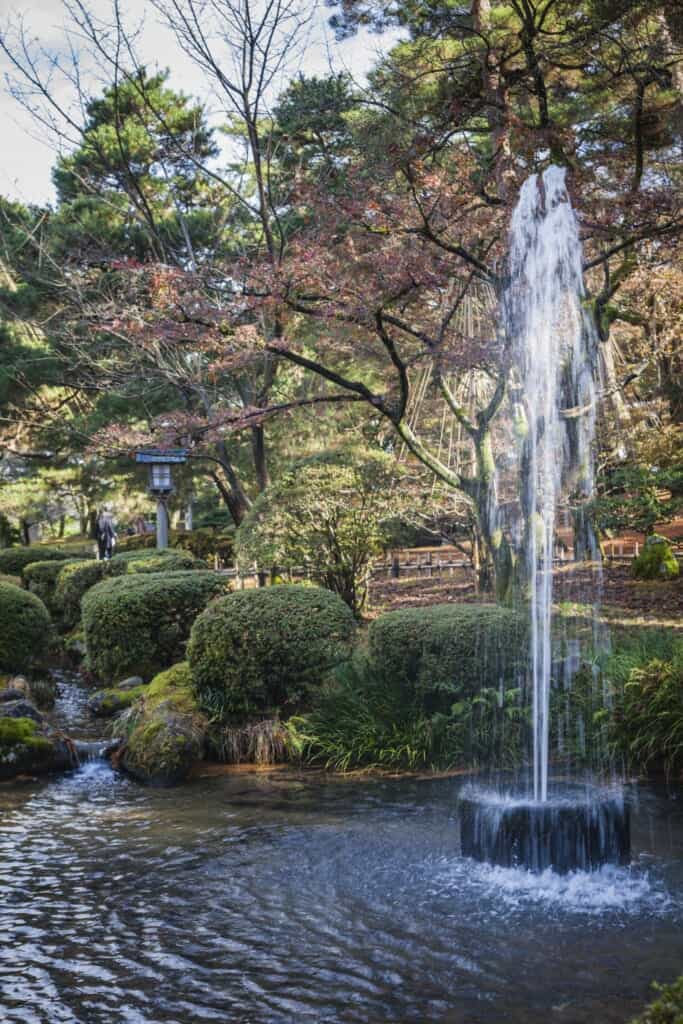 Time Travel in Higashi Chayagai
Many visitors enjoy a peaceful walk while dressed in kimonos, either taking photos with friends or simply admiring the beautiful scenery. Many kimono shops have rental offers, so it's quite common seeing lots of girls coming and going to spend a few hours in the gardens or simply strolling around the streets of Higashi Chayagai (ひがし茶屋街), the bustling eastern neighborhood that rivals the Samurai District in terms of Edo style charm.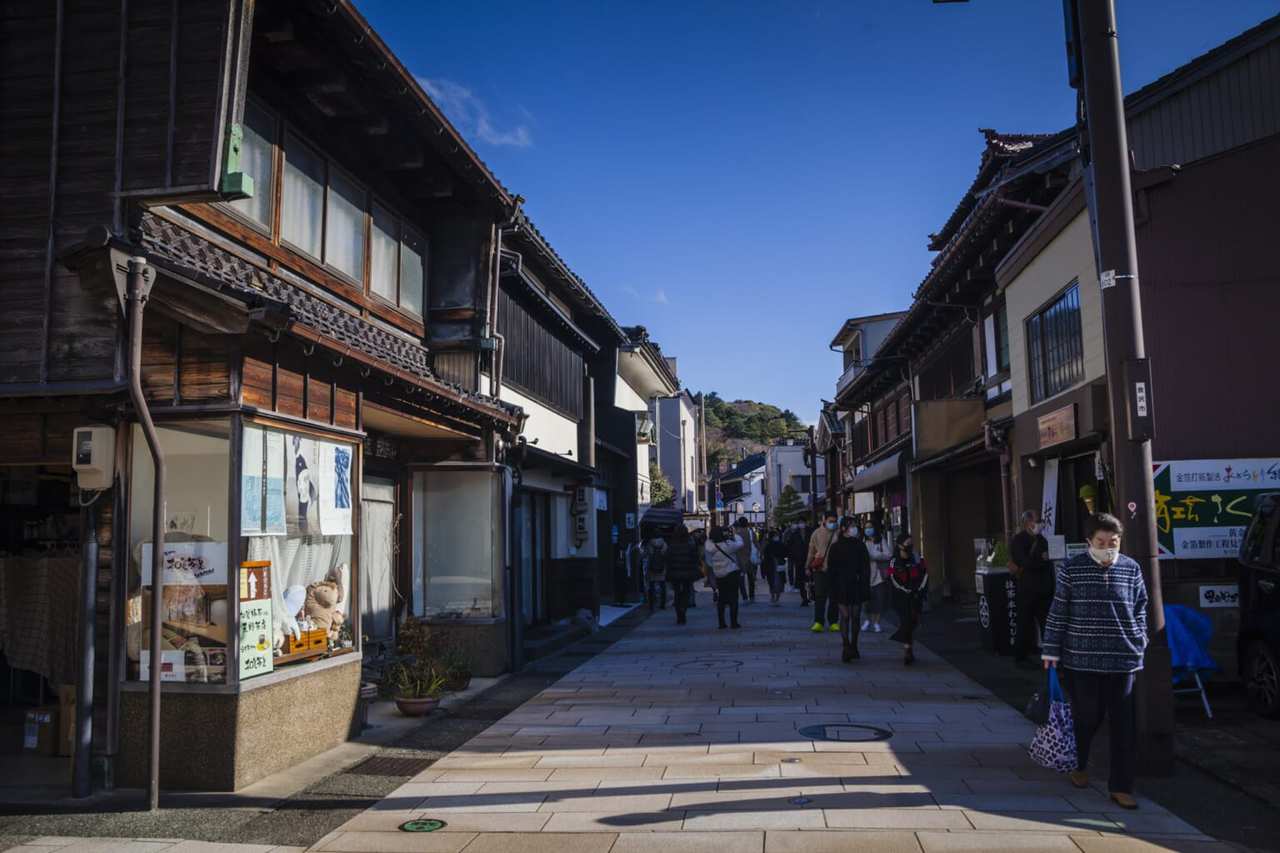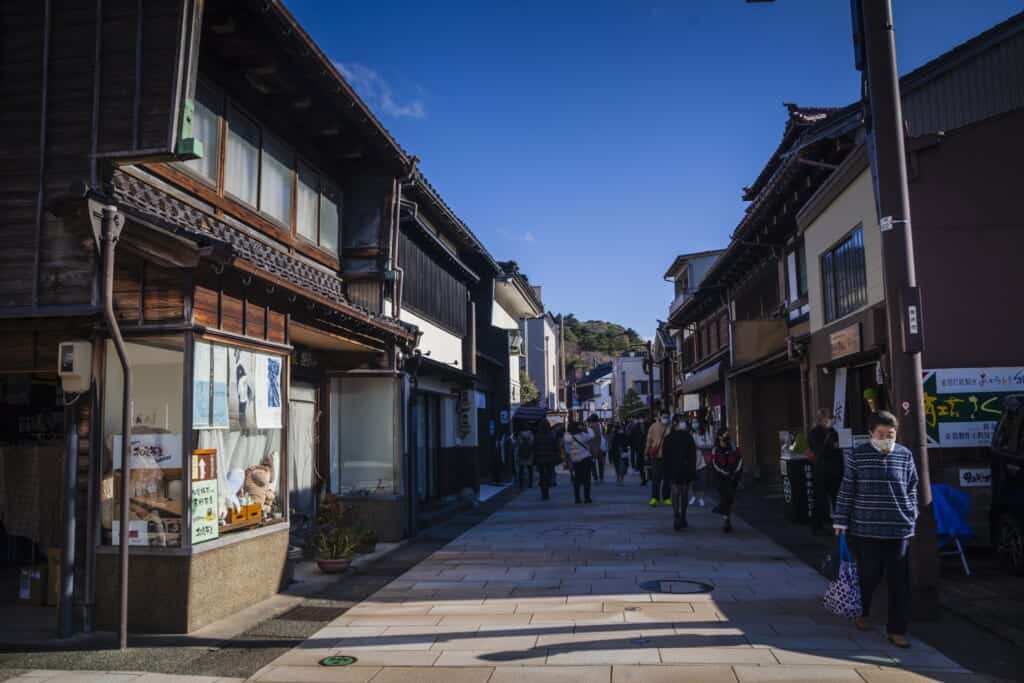 Gold Leaf Workshop in Kinpakuya Sakuda
Did you know that 99% of Japan's gold leaf is produced in Kanazawa? Honoring this tradition, Kinpakuya Sakuda (金箔屋さくだ本店) offers the lovely and creative experience of learning the traditional Japanese craft of applying gold leaf to a variety of items of the user's choice. Just thinking about the extreme care that has to be placed to handle a delicate, less than paper-thin 1/10,000th of a millimeter gold leaf can be a little daunting. Still, thanks to the patience of the artisans teaching you, the finished product is very satisfying.
The difficulty level may vary depending on the intricacy of your choice's design. You can either draw with the stencils provided or try your hand at your own design, only bearing in mind that smaller drawings will require a higher level of precision and care when applying gold.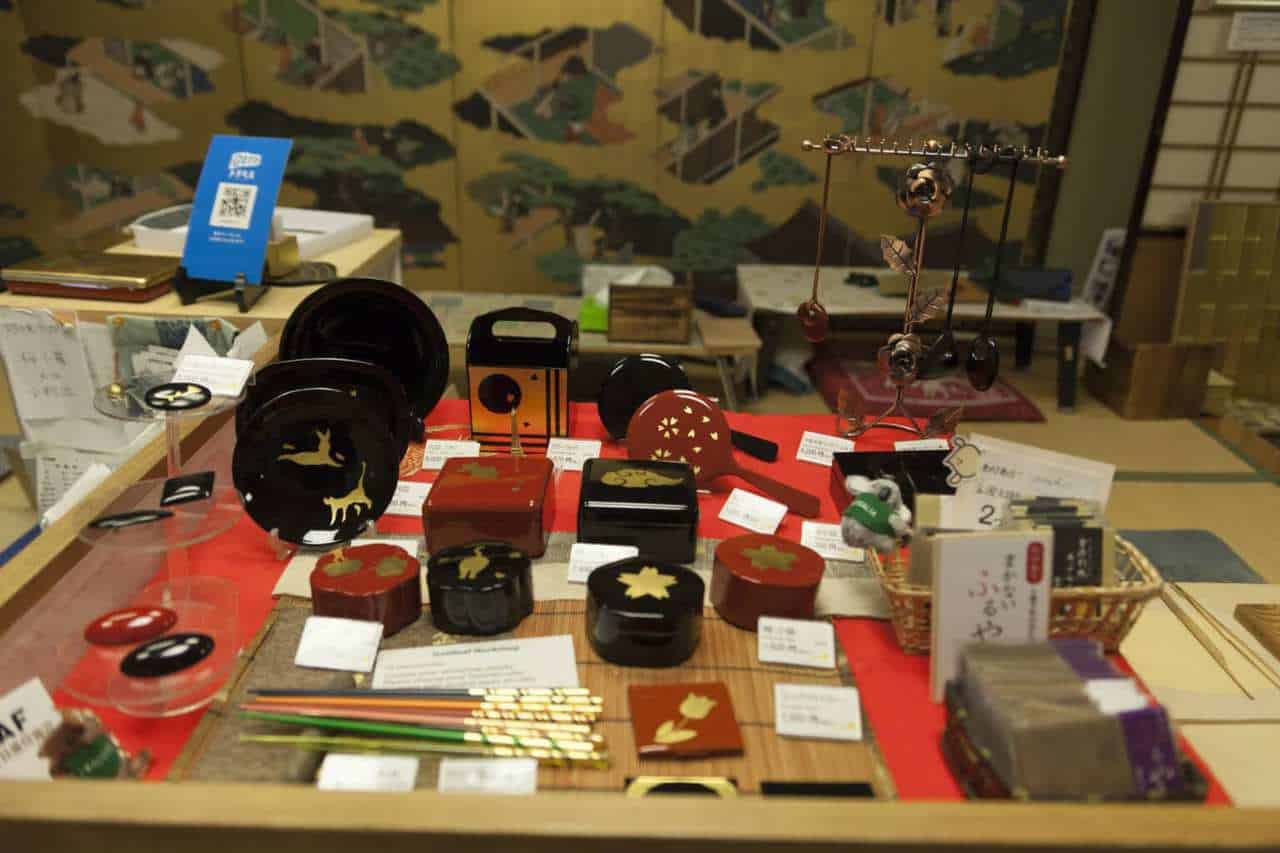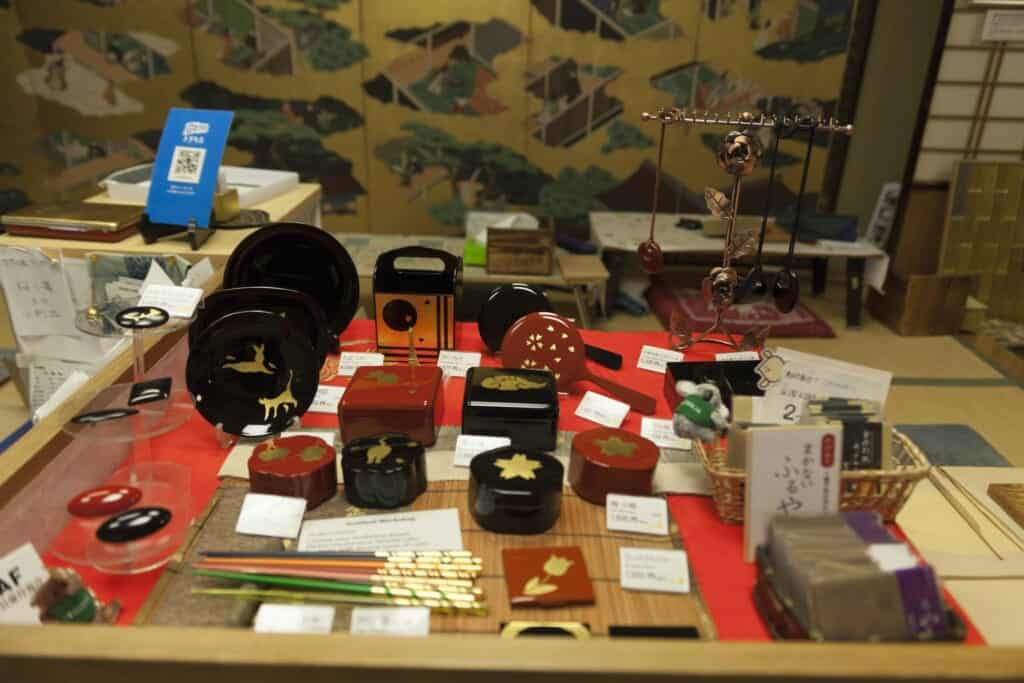 But this is not the only place where we can engage in gilded fun. Similar gold leaf workshops can also be enjoyed in other Kanazawa establishments like Hakuichi, Hakuza and Katani.
Shunran no Sato, Japan's Farmstay Precursors
After the fascinating experiences in Kanazawa city, it's time to switch gears and experience the wonderful Ishikawa countryside in Noto village. And nothing better to do it than stop by Shunran no Yado (春蘭の宿), the house that sparked the farm stay project of Shunran no Sato (春蘭の里).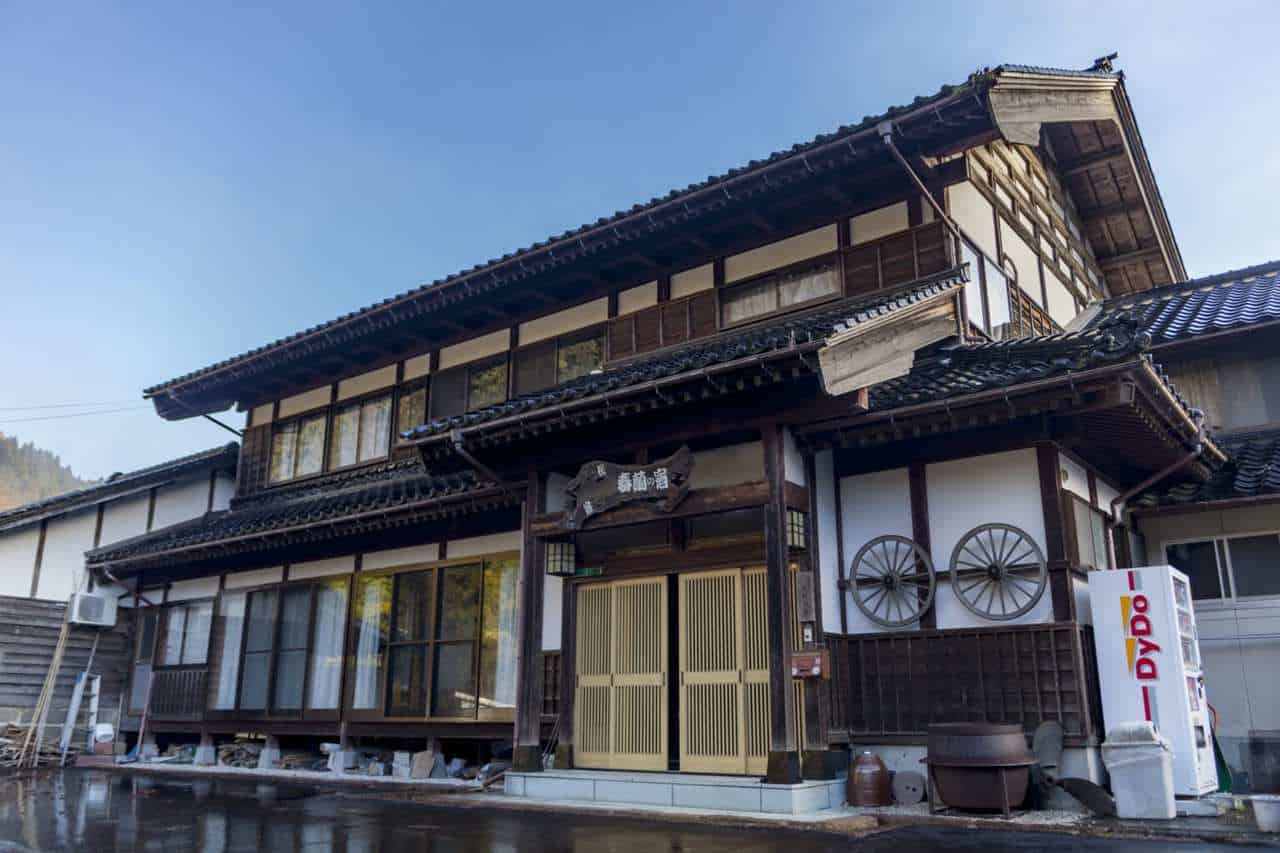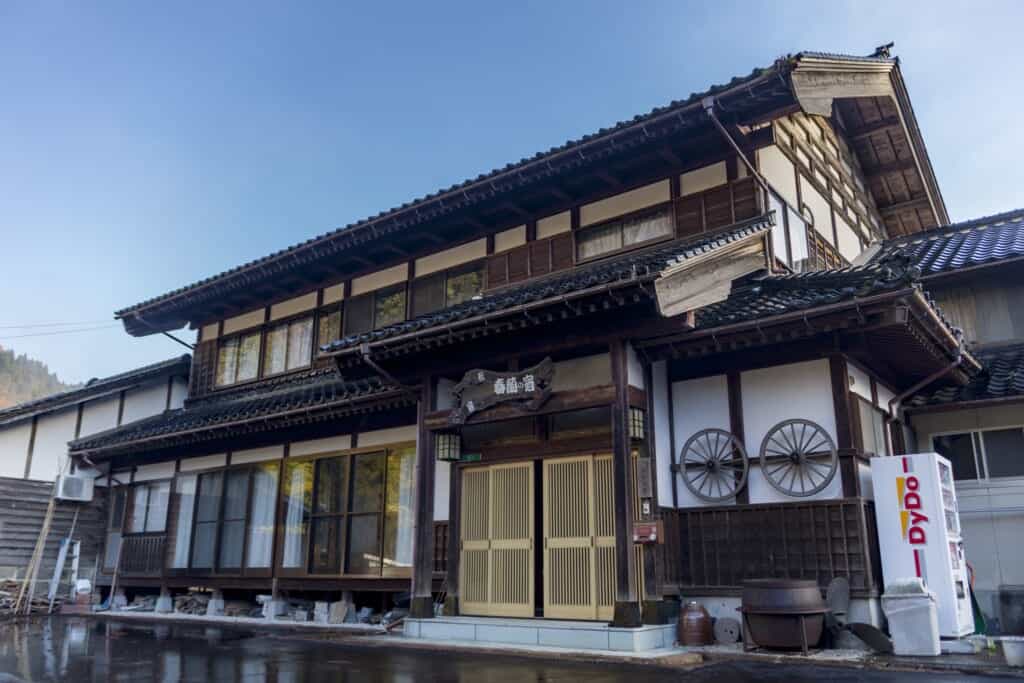 Kiichiro Tada started the project in 1996, along with other village residents, as a way to compensate for the rural depopulation through farm-stay tourism, offering a unique Japanese rural experience with outdoor activities and promotion of the local culture. About 40 houses in the area are currently participating in this project. One of the most interesting things is the chance to get to know these people and chat with them about the history of this place and the Noto Peninsula's natural surroundings.
The authenticity of the experience is what really sets this apart. It's not just about the rural location; it's more about the connection and learning experience with local people.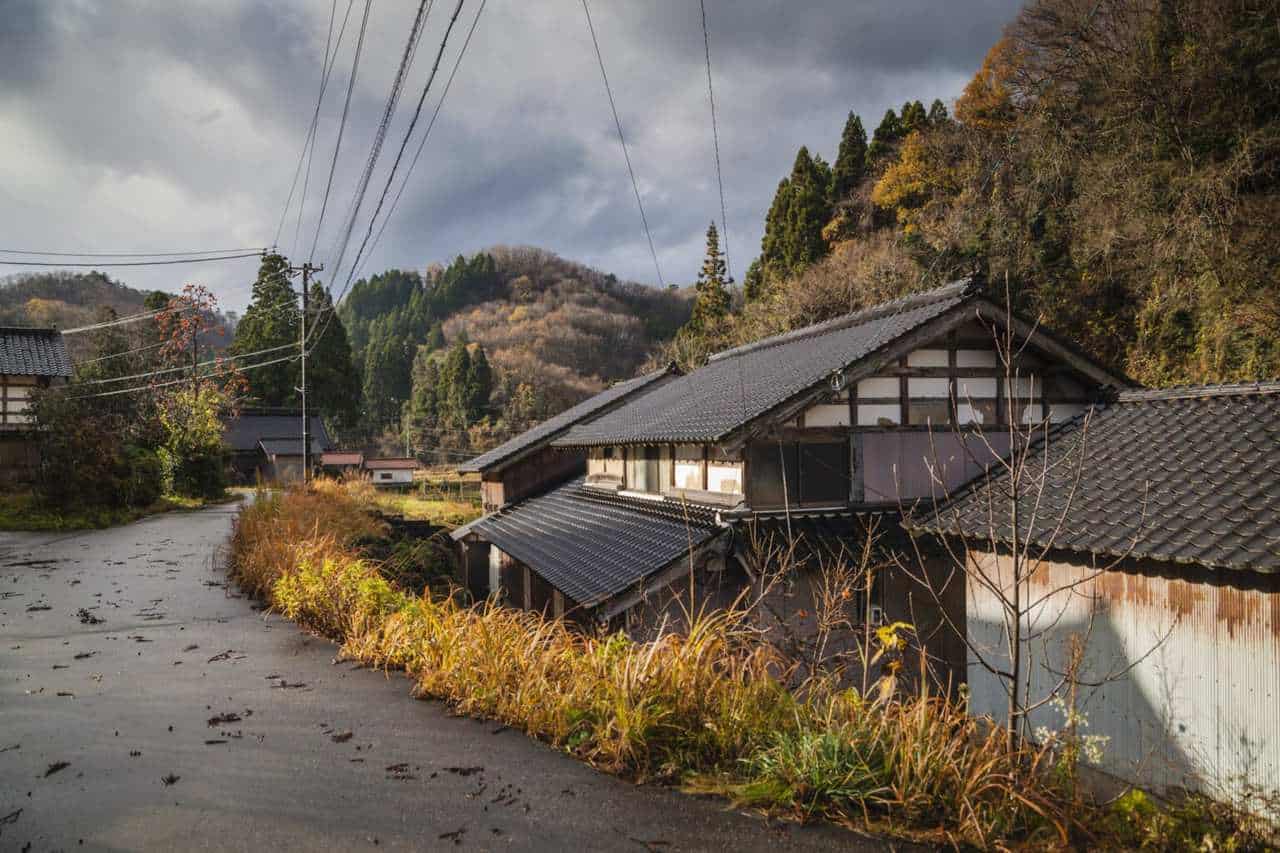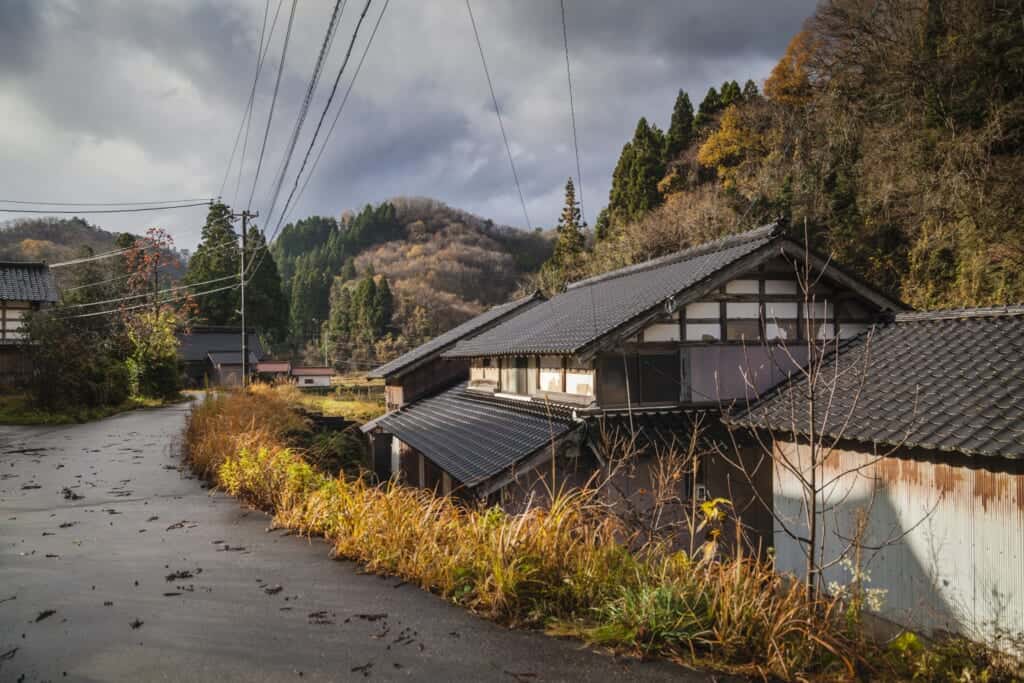 Toyama Prefecture
Toyama Prefecture (富山県) is the birthplace of the Tateyama Kurobe Alpine Route, home to unique villages and unreal landscapes. Flanked between the Japanese Alps and The Sea of Japan, Toyama offers some of the most breathtaking sights along this route. To top it off, it prides itself in its extraordinary gastronomic experience thanks to its one of a kind water quality and prized sushi.
Gokayama Village, A World Heritage
With quite a similar vibe to Gifu's Shirakawa-go, Gokayama (五箇山) is the lesser-known quintessential Japanese mountain village. Comprising of 40 small settlements, two of them (Ainokura and Suganuma) have been declared a World Heritage Site by UNESCO. It holds immense value as an immersion in past traditions as well as the unique architectural style known as gassho-zukuri, suited for heavy snowfall climates. Such artisanal techniques date back to the Edo period. The remote location has helped to create a unique culture that, coupled with the fact it's not as touristy as Shirakawa-go, makes it an absolute must to get a feel of an authentic rural Japanese village.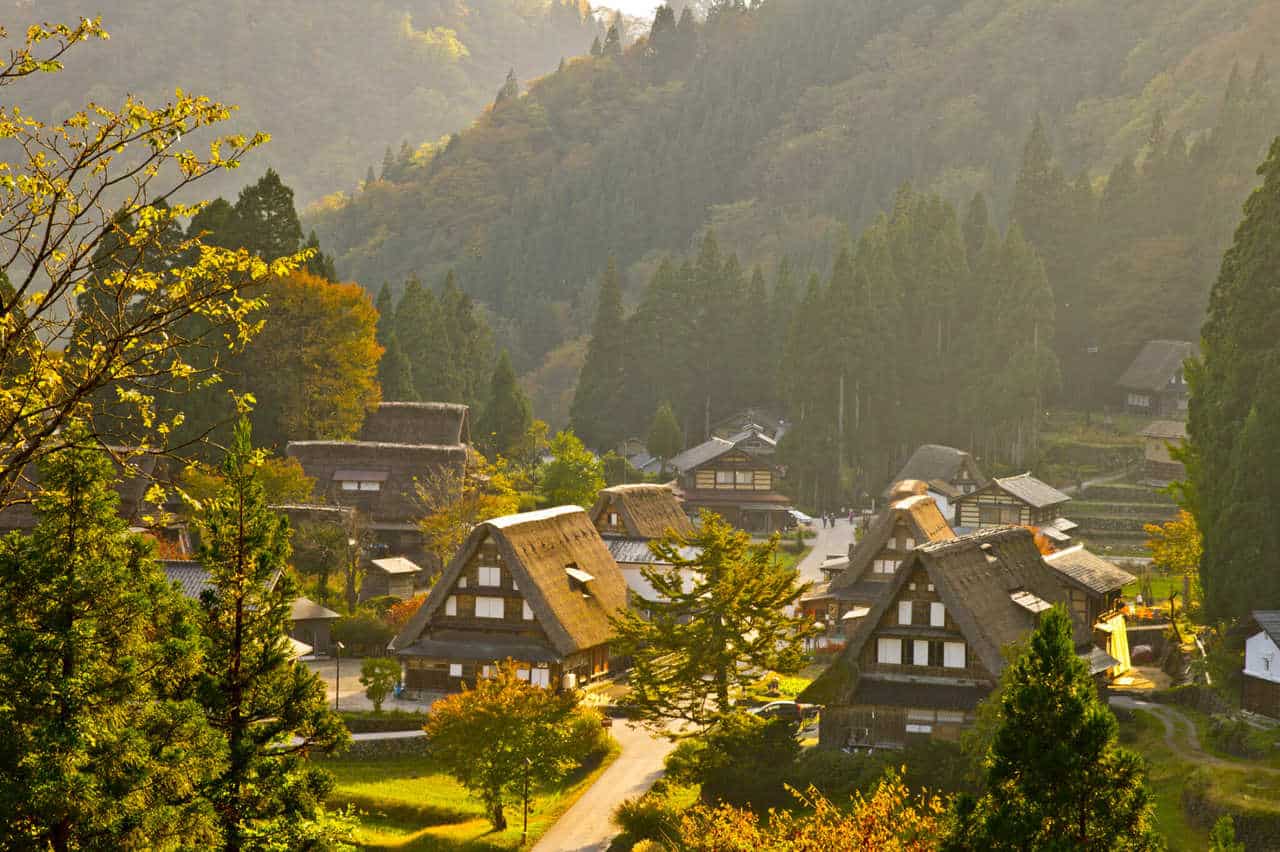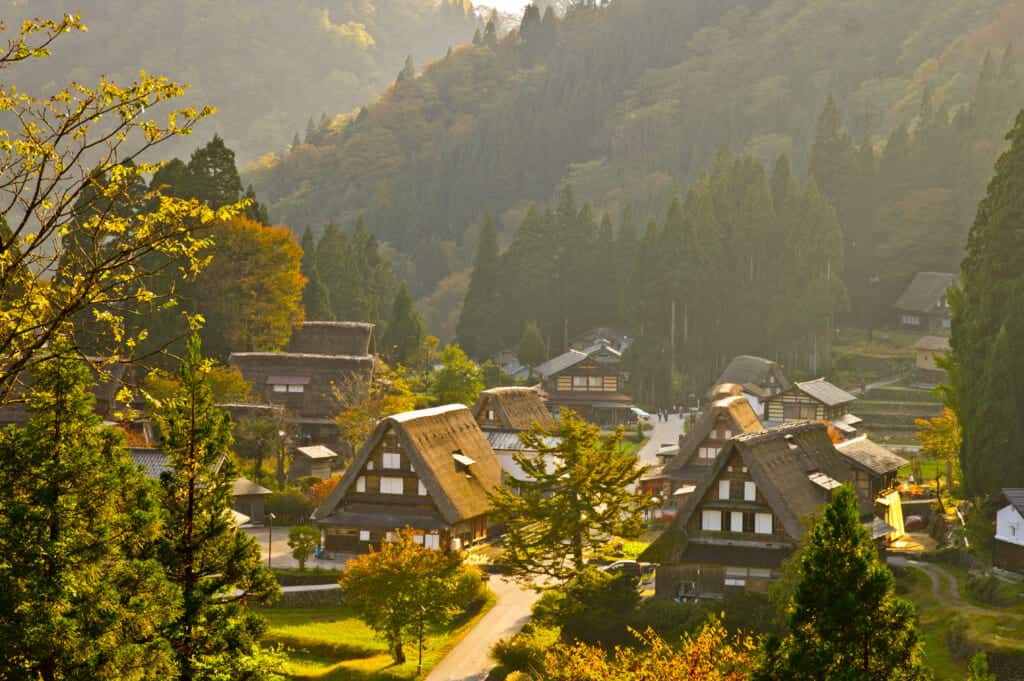 Otherworldly Landscapes in Midagahara
Just a peek into the beautiful highland plateau of Midagahara (弥陀ヶ原) will be enough to fall in love instantly with the gorgeous landscape. About 3,000 small ponds and puddles within 80,000㎢ of green meadows and rare alpine plants create an unreal sight that inspired the legend of a hungry demon who fell into hell and planted rice to relieve his hunger. An elevation of almost 2,000 meters over sea level makes it possible, when the weather allows it, to sit above a sea of clouds right out of a dreamscape.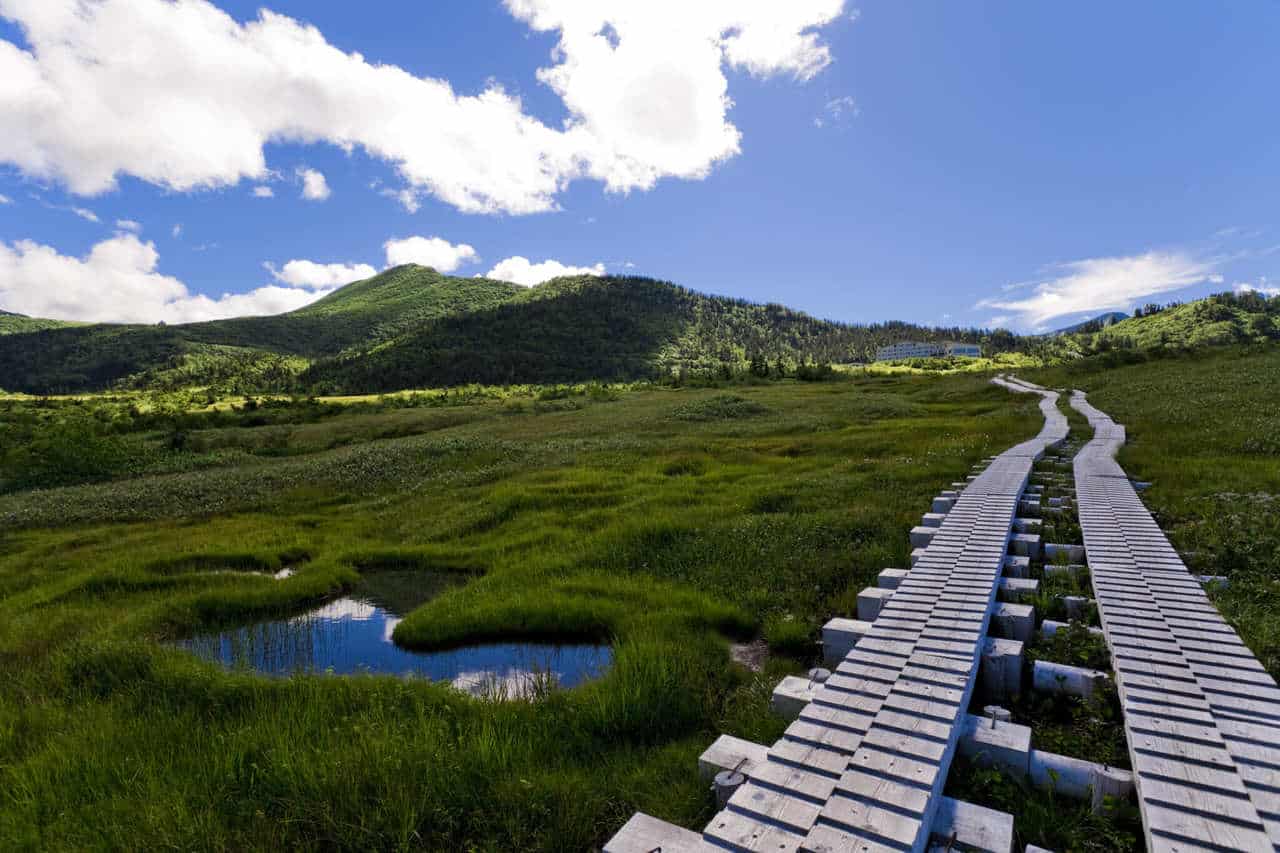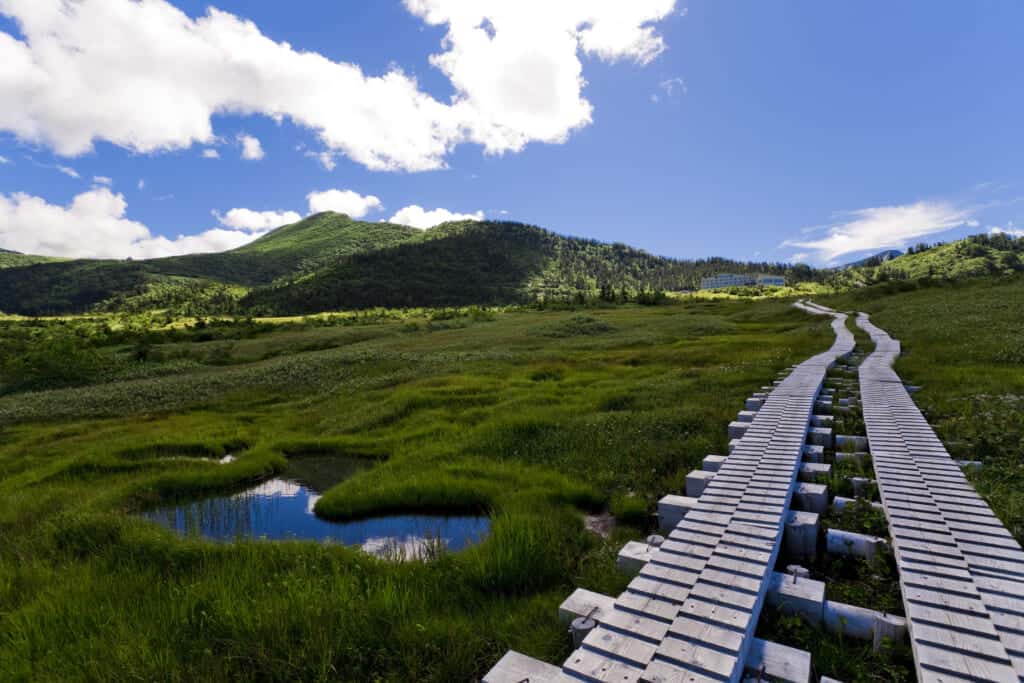 Private car access is restricted, so the access options are by train until Tateyama Station, cable car until Bijodaira Station and then one of the bus lines that are operating on routes between Bijodaira and Murodo.
Nagano Prefecture
Nagano Prefecture (長野県) rose to world prominence during the 1998 Winter Olympics. While winter activities, hot spring resorts and the famously beloved snow monkeys are some of its main highlights, Nagano is also at its core an inland sacred place known for its historical heritage.
Zenkoji, A One of a Kind Temple
Zenkoji Temple (善光寺) is famous for being one of Japan's largest wooden temples and a true feat of traditional Japanese architecture. Although the wooden main hall was built in the 18th century, the temple's history dates back to the 7th century. The city of Nagano partially owes its existence to this temple, as it was originally a small town that was built up around Zenkoji.
There are several particularities that set this temple apart from its kind. It holds the honor of receiving the first Buddha statue that ever made its way into Japan. And like Amanosan Kongoji in Osaka, women were free to worship at their grounds during a time when it was not allowed in most temples. Also, it remains unaffiliated with any major Buddhist school. Despite this, it's one of the most important pilgrimage sites in all of Japan because of its historical relevance and partly thanks to its accessibility. It's easily reachable from Nagano Station, either by foot (around 20-minutes) or by bus from the train station.
Karuizawa, A Resort Town with International Appeal
Karuizawa (軽井沢) has a long history as a popular leisure town of summer villas and winter ski retreats. It was an important location since the Edo era as one of the Nakasendo posts, but its popularity increased dramatically during the Meiji era. In 1886, a Canadian missionary introduced the city to his peers as a resort town. Ever since then, it became a favored spot for many wealthy Tokyoites and international visitors to run away from the scorching hot summers in Tokyo and engage in winter sports due to its climate and close location to Mt. Asama. These circumstances allowed Karuizawa to flourish as both a cultural fixture and a nature attraction site. It's only 1 hour and 20 minutes away from Tokyo onboard the Hokuriku Shinkansen.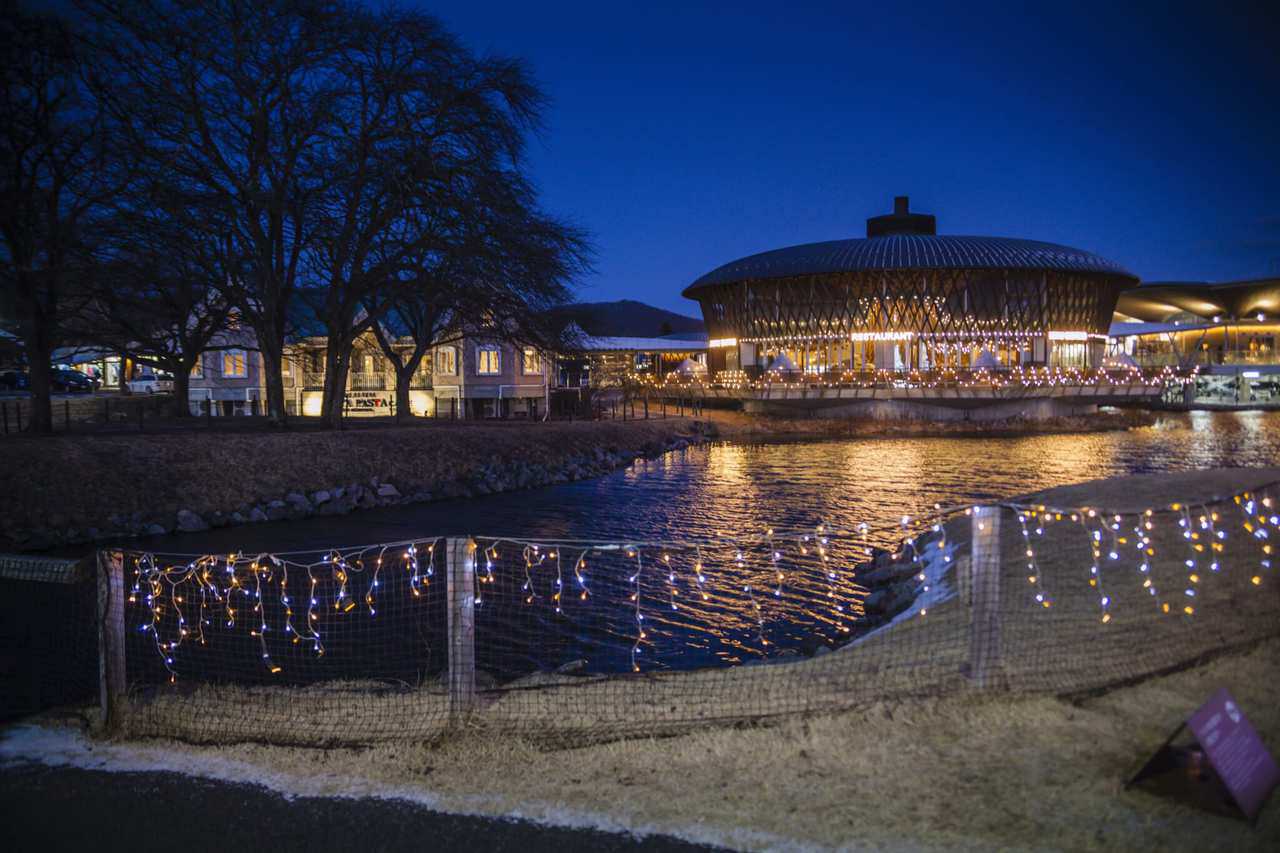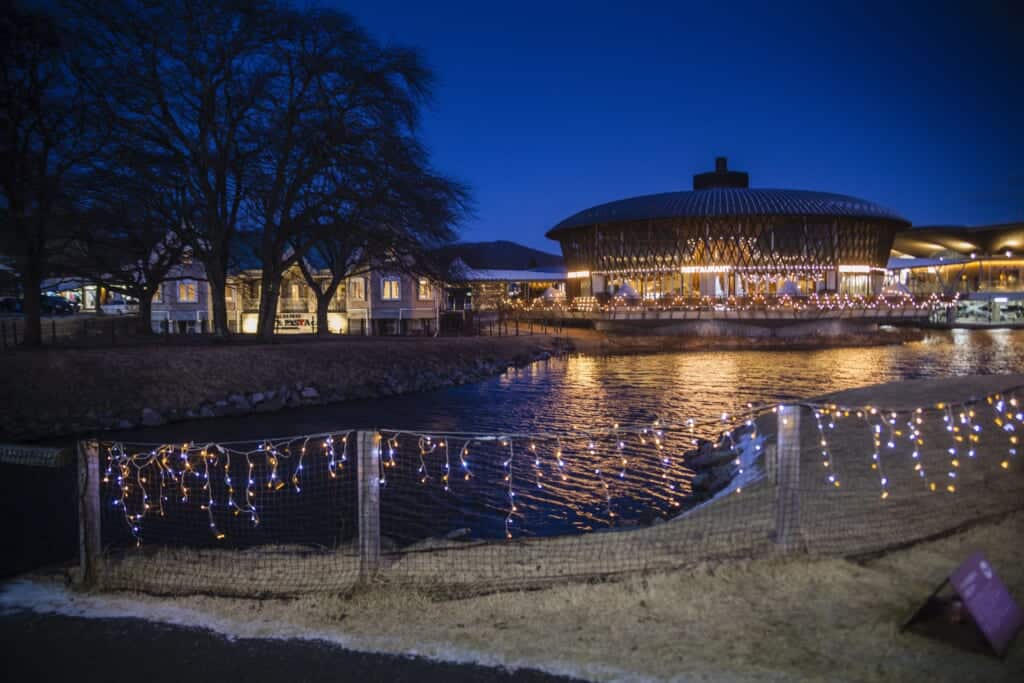 Niigata Prefecture
Niigata Prefecture (新潟県) sits at the west coast of Honshu on the northern end of the Hokuriku route. It's one of the favored choices for winter destinations, not just because of its numerous hot springs and winter sports resorts, but also thanks to the renowned high quality of its rice and the even better quality of its sake. It turns out it's all tied together thanks to a not so secret ingredient: Snow! Heavy snowfalls aren't just great for ski enthusiasts — they also create a unique environment for rice harvest and fermentation.
Kanzuri: A Unique, Centuries Old Seasoning Spice
As far as unique Japanese tastes are concerned, quite possibly, Niigata prefecture takes the cake with its centuries-old traditional kanzuri spice. It's an all-purpose seasoning made from Togarashi chili pepper (a local variety) harvested in Myoko city. Once collected, the peppers are pickled with salt and left in the snow for several days. Afterward, the fermentation with yuzu peels and rice koji (fermented rice employed in sake production) begins. After a slow process of over 3 years, the mixture produces a unique flavor that has been part of the local traditional cuisine for 400 years. Kanzuri Ltd, the company responsible for its current production and commercialization, has put great care into preserving the traditional methods. This way, kanzuri is not just a delicious and versatile condiment but also a testament to an everlasting local culinary culture.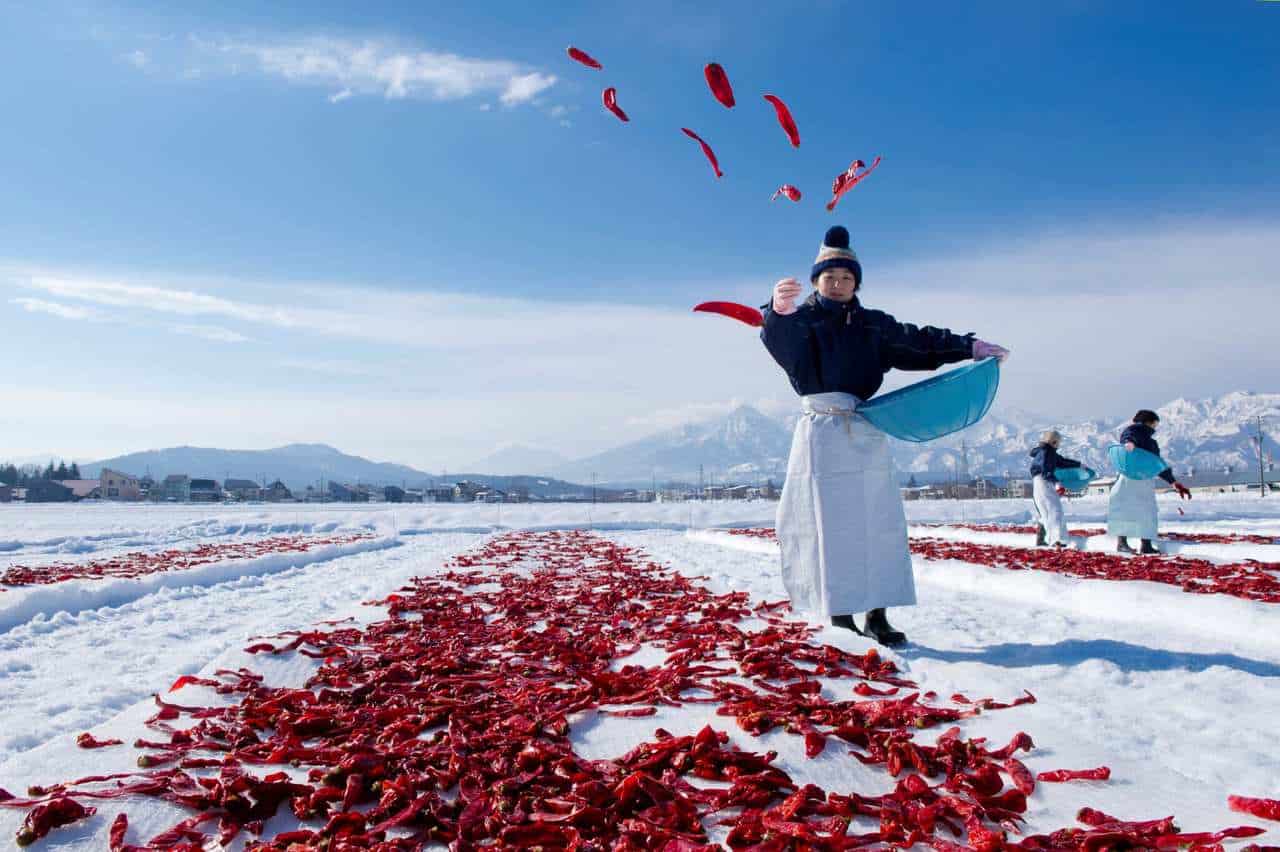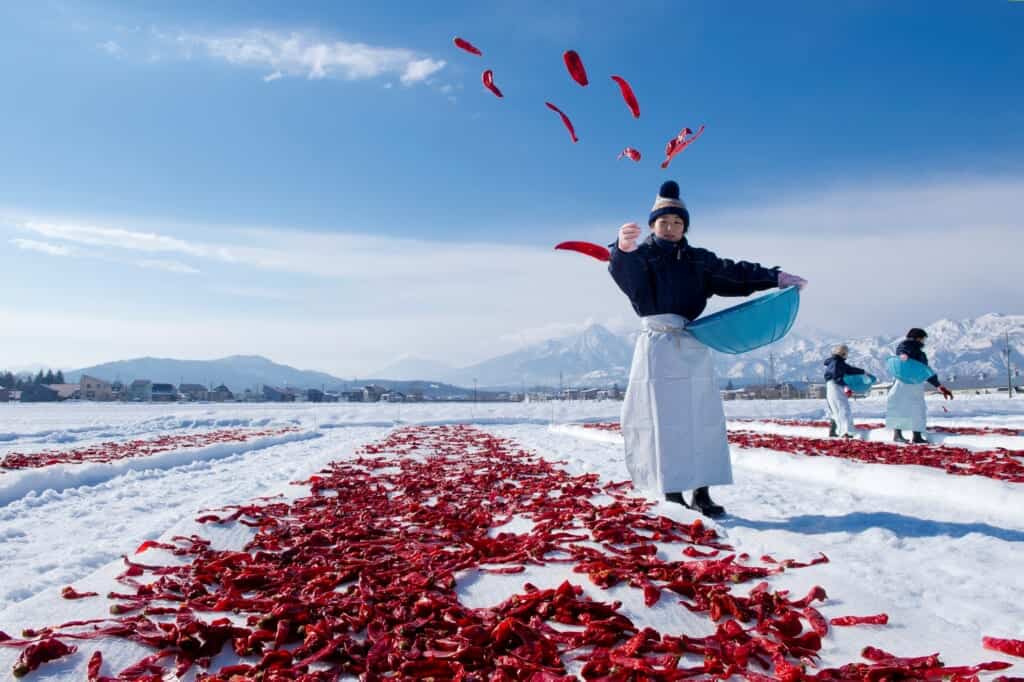 Lotte Arai Resort, A Winter Wonderland
Apart from Kanzuri production, Myoko city is also one of Asia's most ambitious mountain leisure facilities. Lotte Arai Resort showcases 14 ski courses, 257 rooms, generous amenities and services with restaurants, onsen, and swimming pools, as well as the continent's longest zip tour at 1,501 meters. The advantageous location between Mt. Myoko and Mt. Ogenashi(大毛無山) grants a beautiful mountain landscape that can be equally enjoyed in the colder and warmer seasons thanks to a wide array of activities throughout the year. It's located under two hours from Tokyo via Shinkansen or two hours from Niigata Airport by car.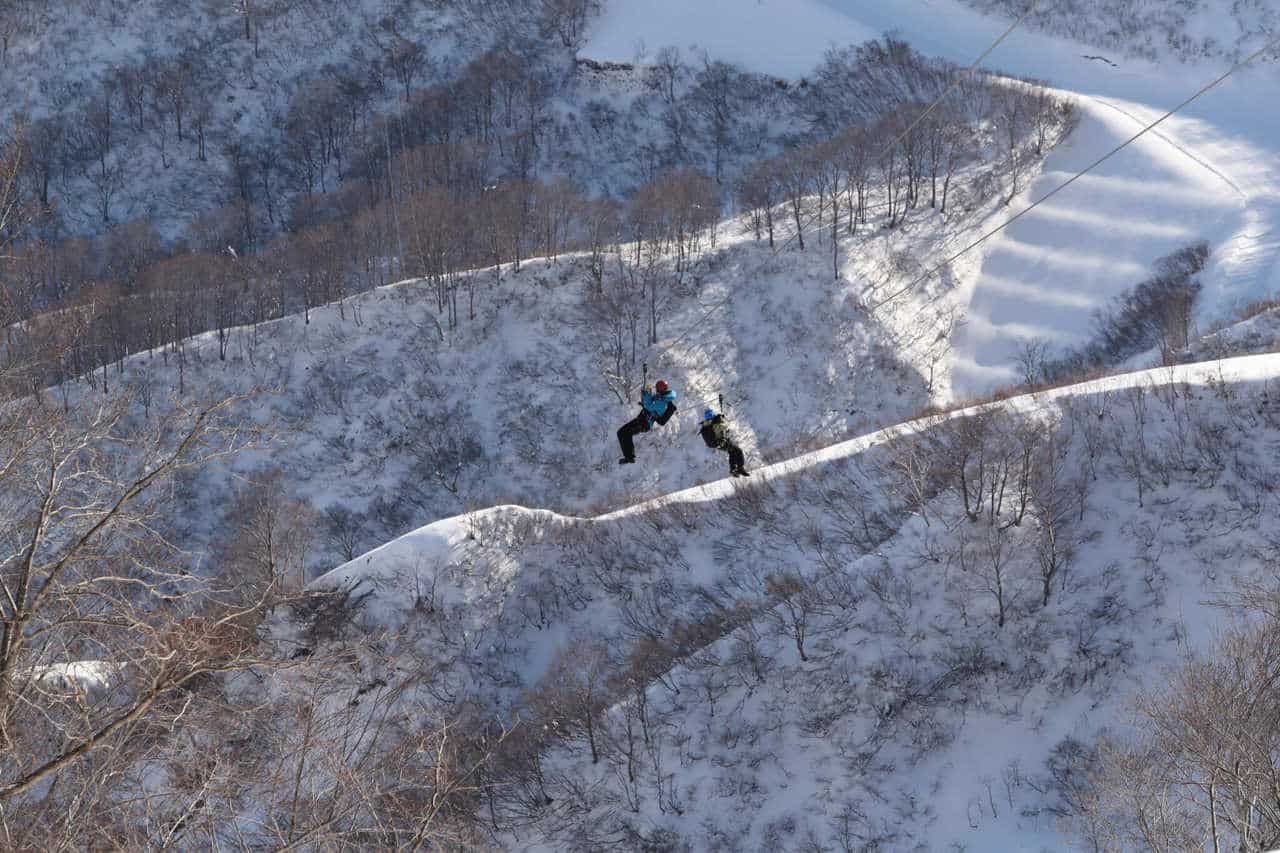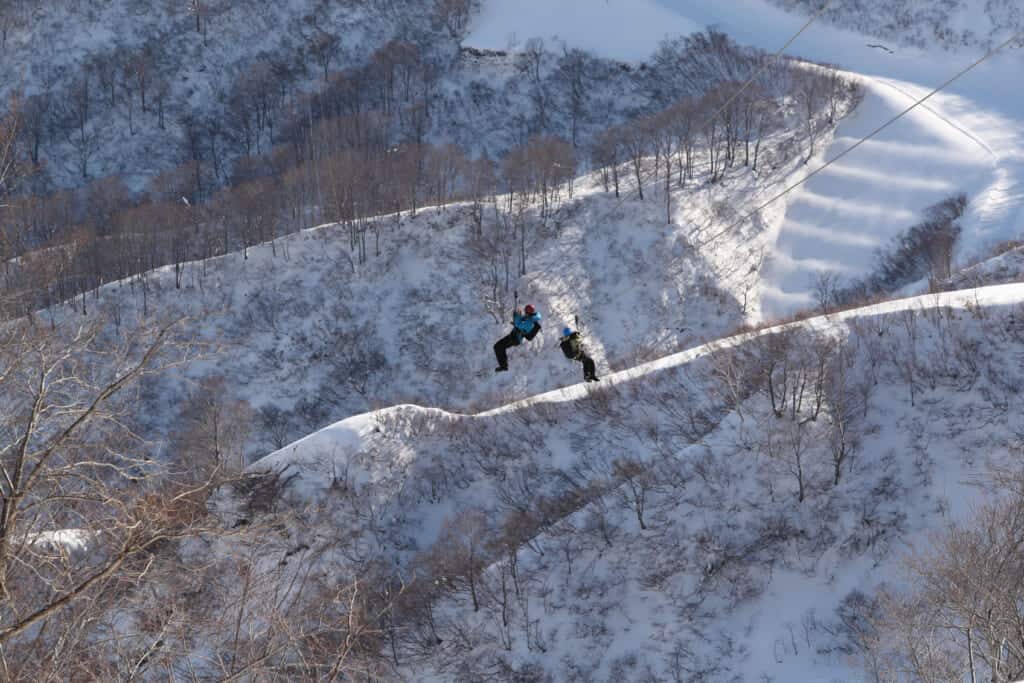 To find out more about the New Golden Route, download the brochure and learn about this treasure trove of Japan's hidden gems.
Introducing the Hokuriku Arch Pass
The Hokuriku Arch Pass is a regional rail pass for exclusive use by foreign visitors that allows unlimited travel for seven consecutive days on some Japan Rail (JR) and private train lines between Tokyo and Osaka via the Hokuriku region. You can make stops along less-explored parts of Japan, generally more rural and less populated, to experience a more tranquil side of the country, full of historical sites, cultural landmarks, and breathtaking scenic spots. For more information on how to purchase the pass and where it is valid, please see the Hokuriku Arch Pass section in our first article.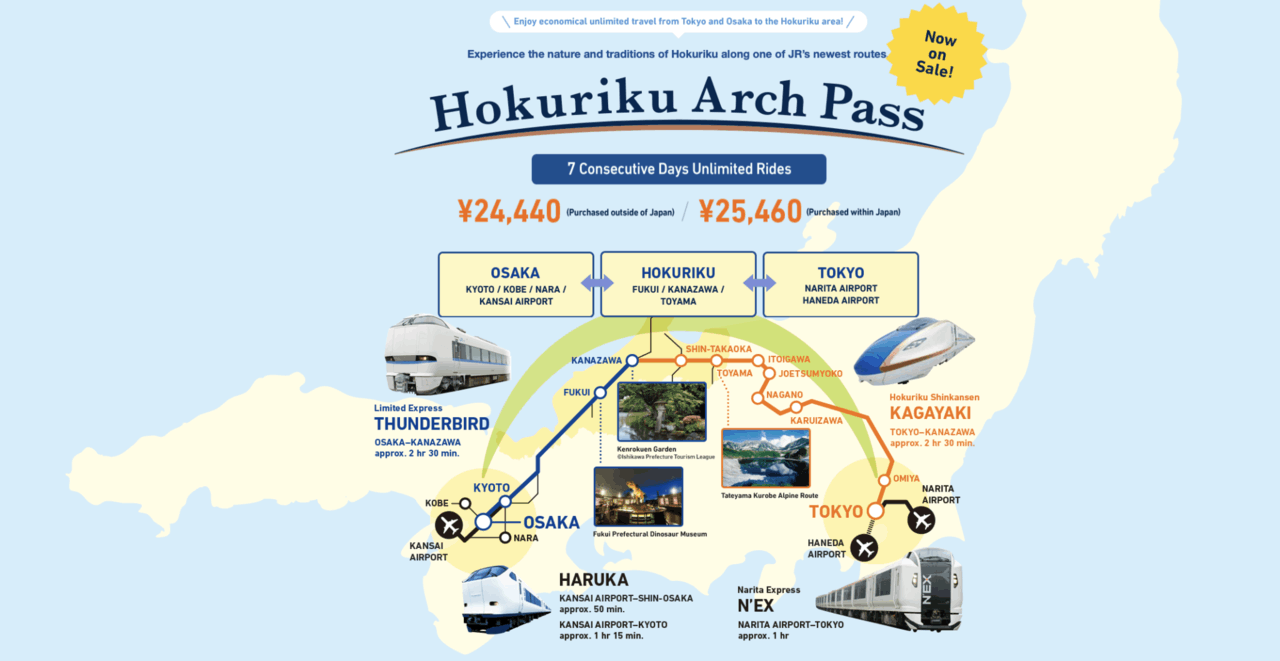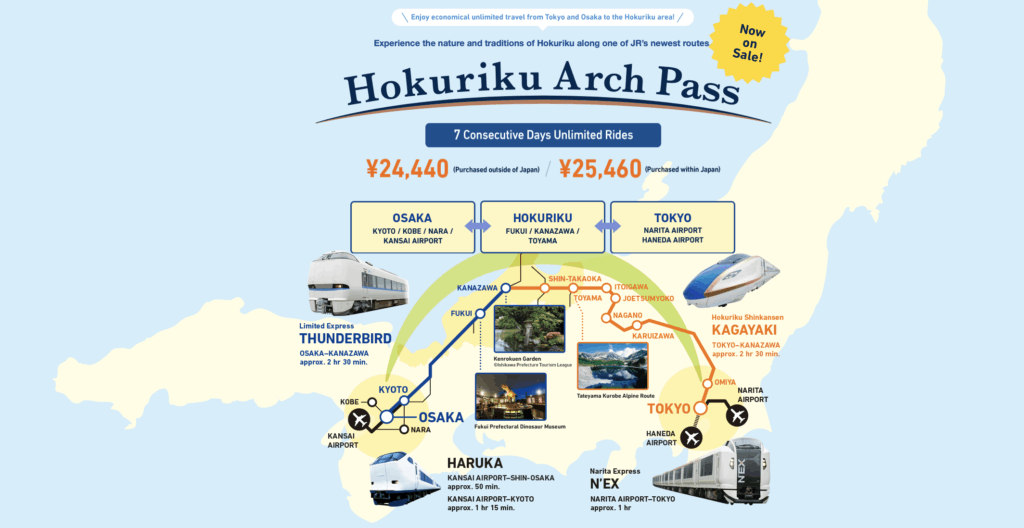 In this article, we wanted to introduce you to some interesting spots and hidden gems located in the Chubu region that you will be able to visit using your Hokuriku Arch Pass. To discover the rest of this New Golden Route from Tokyo to Osaka, read our two other articles:

The list is far from exhaustive but hopefully will give readers enough pointers to venture by themselves and explore some of these locations better to understand Japan's historical sites and unique cultural assets. Traveling is also about getting out of one's own comfort zone and connecting with new experiences while learning about places and cultures on the antipodes of one's own birthplace. The Chubu region provides an ideal opportunity to explore a different Japan away from media clichés while still accessible from its major cities.
Sponsored by Hokuriku-Shin'etsu District Transport Bureau, JR West and JR East