There's more than one way to get from Tokyo to Kyoto. You could, for example, hop on a Shinkansen at Tokyo Station and arrive uneventfully at Kyoto Station two and a half hours later. But that would be boring, and you are not boring. So why not let you be you and try another route when traveling between Tokyo and Kyoto (or Osaka, for that matter), one that lets you explore a side of Japan few visitors get to see: Hokuriku, the rugged region northwest of Tokyo that often faces the Sea of Japan.
This route, known as the New Golden Route, also uses a bullet train line, the Hokuriku Shinkansen, for most of its journey to Kyoto. But along the way, you'll have the opportunity to stop and experience a Japan that is more adventurous, more surprising, and perhaps more luxurious than the Japan of your dreams.
We've compiled an itinerary of some of the most interesting and exciting things to experience on your journey between Tokyo and Kyoto through Hokuriku, starting with some fun in Japan's scintillating capital. And because the itinerary takes you through some of the less-traveled parts of Japan and includes many outdoor activities, it may provide you some peace of mind as you consider your options for travel during the COVID and post-COVID era.
Tokyo: Go on a Scenic Cruise in Tokyo Bay and Eat at Hip Cafes and Restaurants
The selection of Tokyo's location was based on its access to water, both Tokyo Bay and the many rivers flowing into it. Used for both transport and travel, the city thrived along the shores of Tokyo's many water features. Eventually, a culture of pleasure evolved from life along the water, with river and bay cruises becoming popular pastimes for local people. You too can enjoy unique views of Tokyo along the Sumida River and in Tokyo Bay on Tokyo Cruise as you travel between popular destinations such as Sensoji Temple in Asakusa, the historic Nihonbashi district, elegant Hamarikyu Garden, and the pleasure island of Odaiba. If you're visiting at the right time of year, be sure to book a seasonal event cruise to view cherry blossoms, fireworks festivals, or winter illuminations along the river.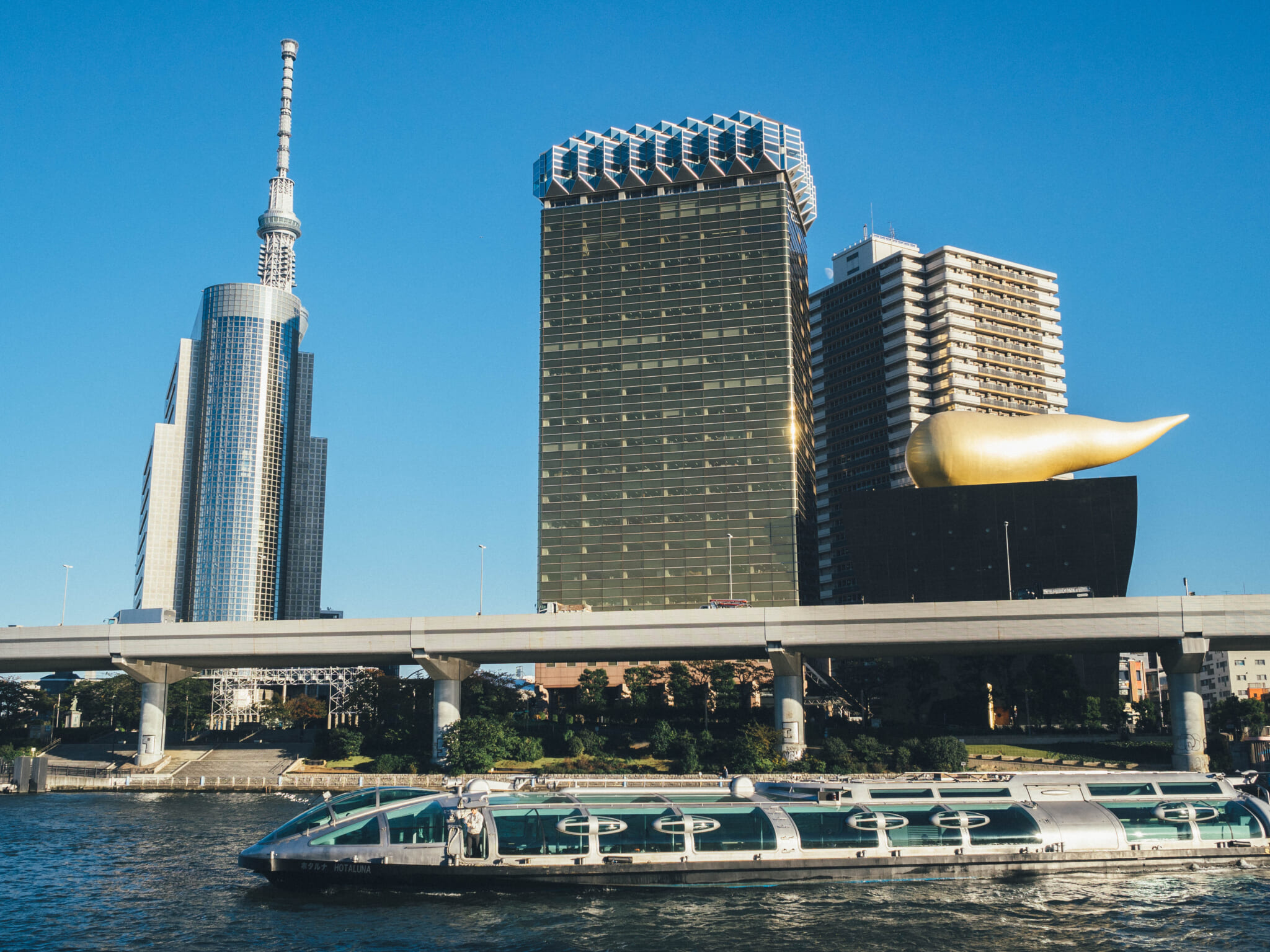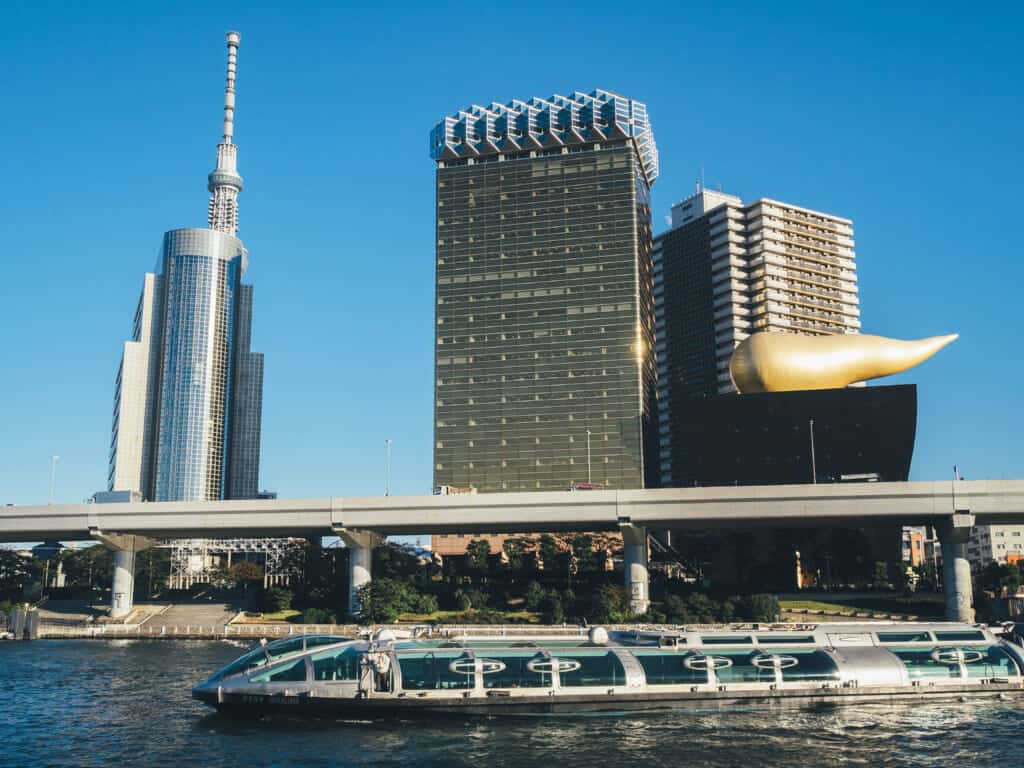 End your cruise at Asakusa Pier and head across the river to the creative LATTEST Sports, one of Tokyo's hippest and most innovative cafes. Down a shot or two of LATTEST's rich espressos and use that extra energy getting a workout on their bouldering wall. If you'd rather watch than participate, rest your heels in their huge sandbox, complete with soft white sand imported from an Australian beach.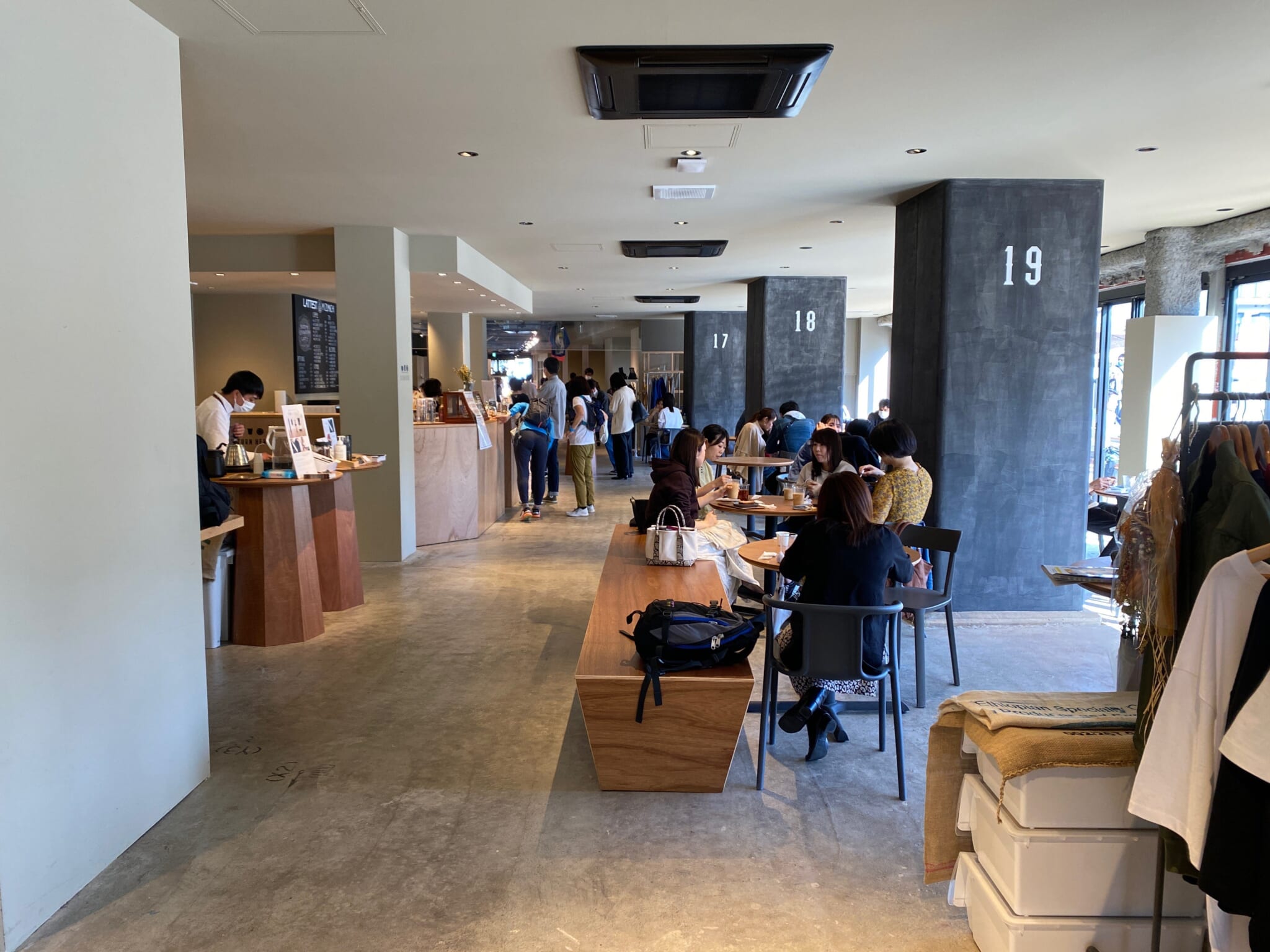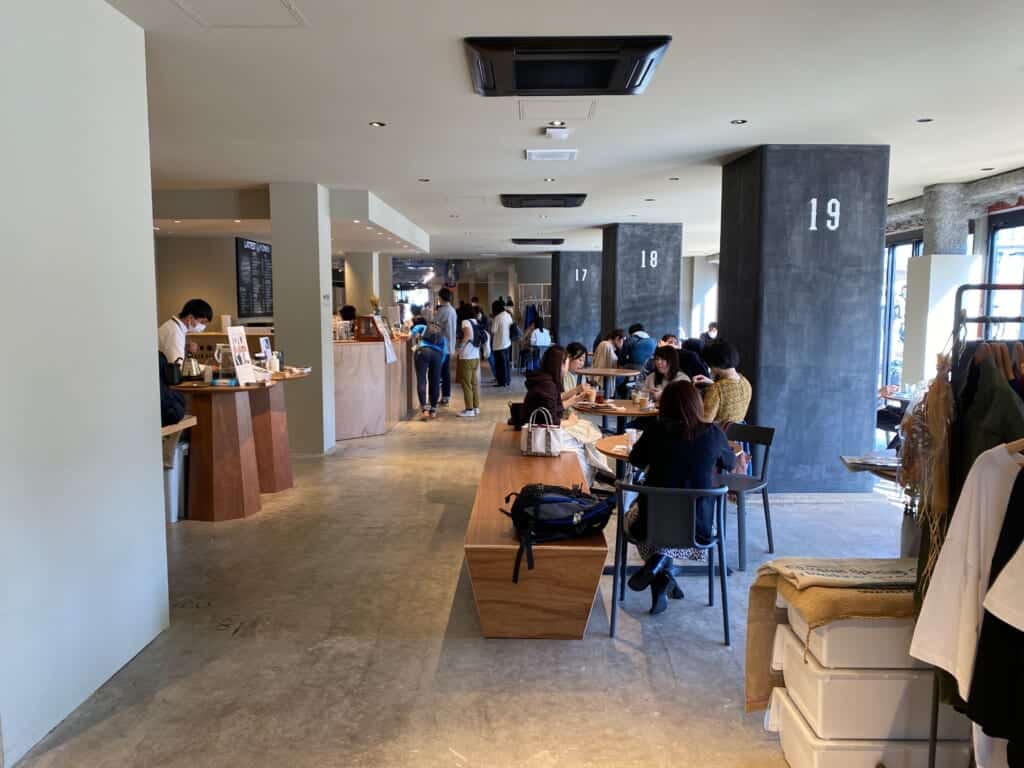 For a taste of luxury, the Ukai group of restaurants offers several locations with a diverse offering of cuisine but sharing the company's standard of high-quality ingredients and East-meets-West modern luxury stylings. Choose from locations in upscale Ginza, Omotesando, or Roppongi neighborhoods serving teppanyaki featuring Japanese black wagyu beef and French-inspired cuisine, or kappou kaiseki meals using seasonal ingredients sourced from all over the globe paired with the finest Japanese sake and wines.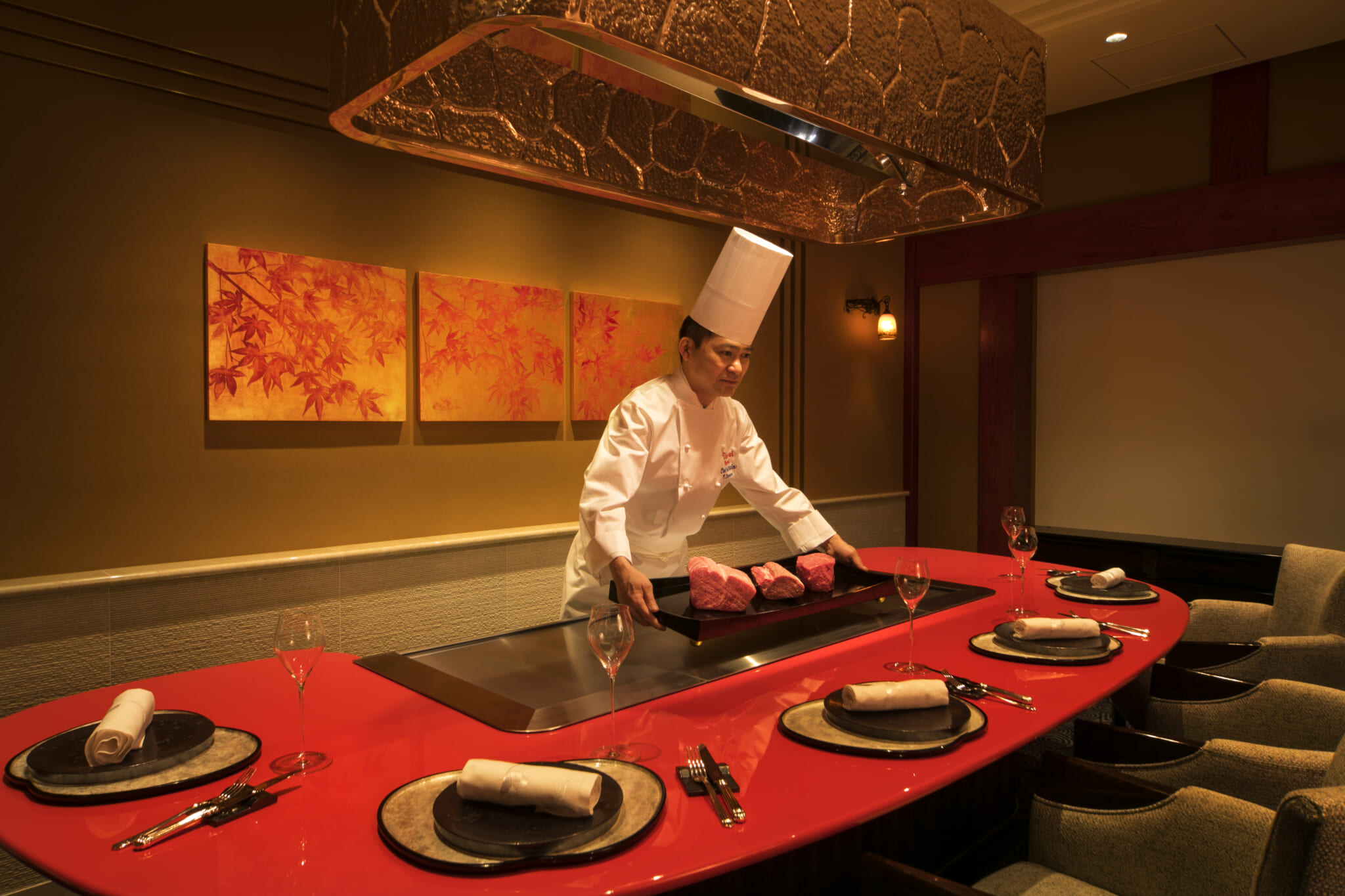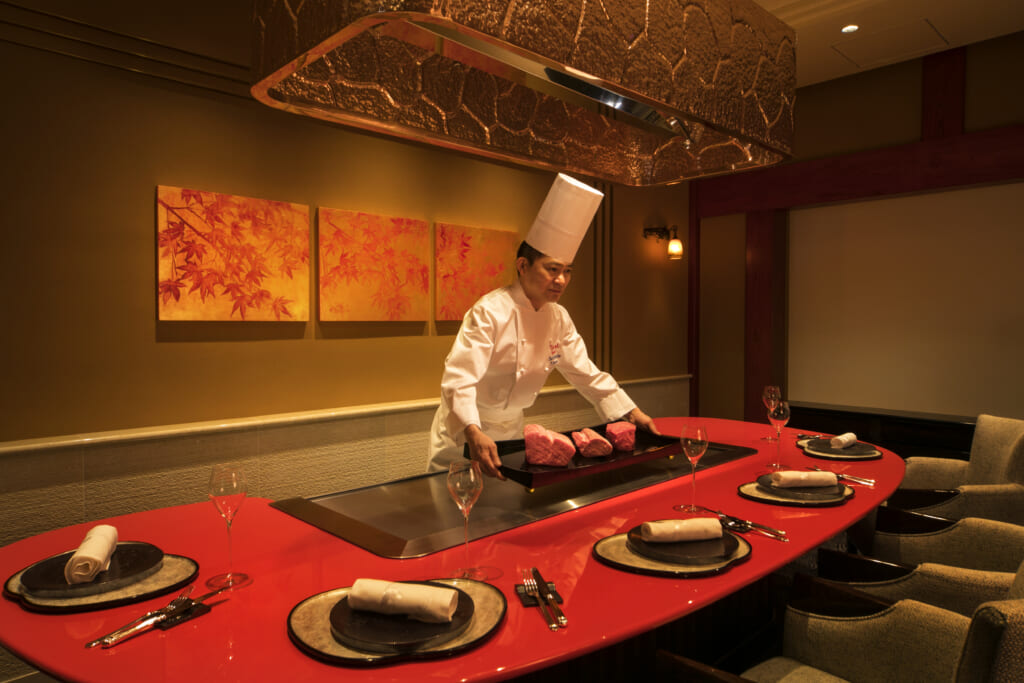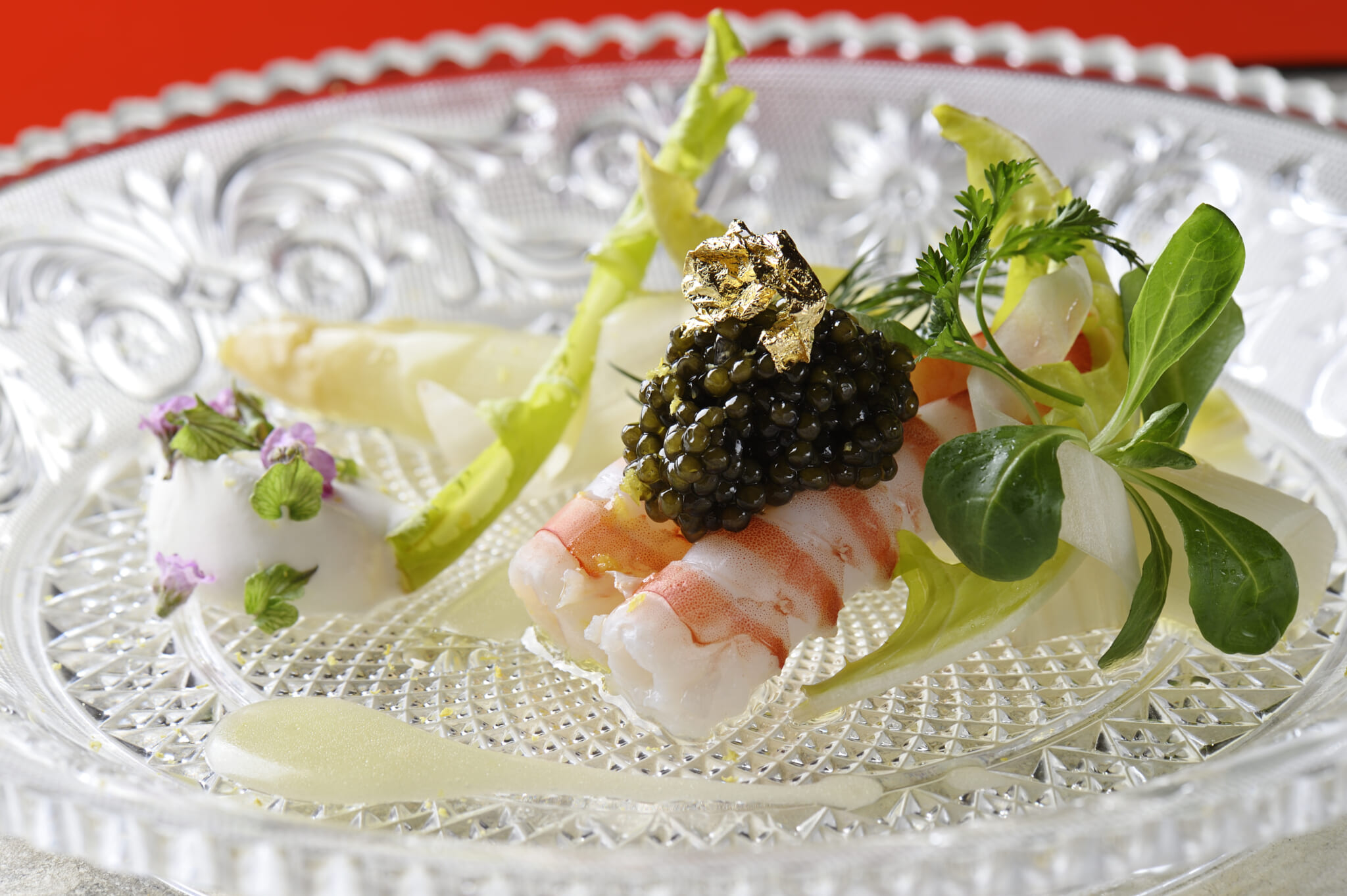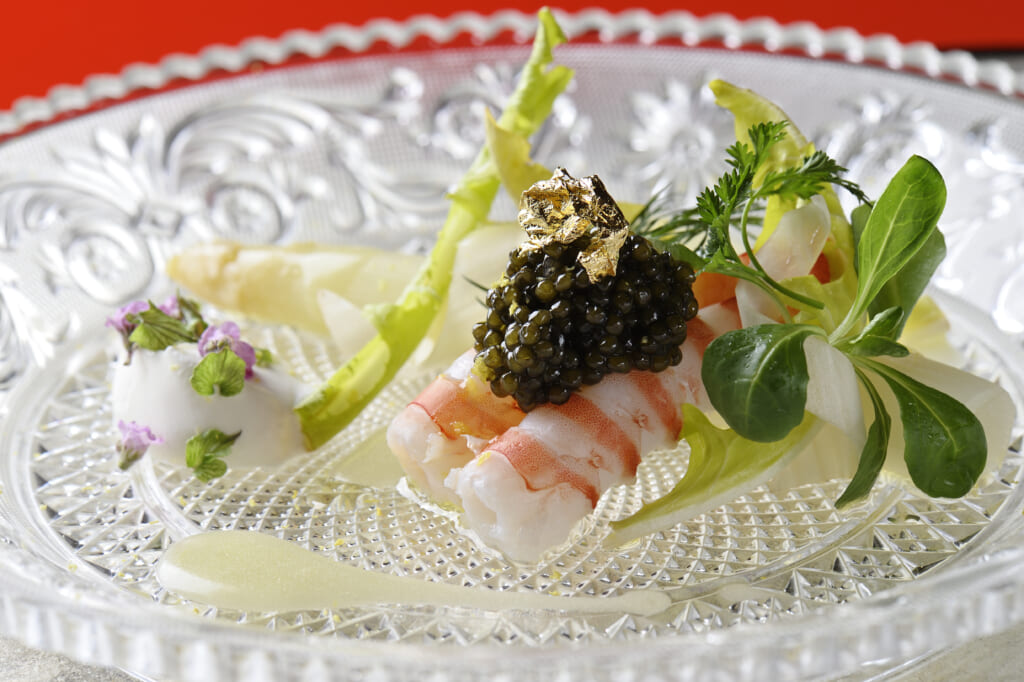 Alternatively, dine at Hinokizaka in the upscale The Ritz-Carlton, Tokyo. Chef Hisao Ishida pushes the boundaries of Japanese cuisine by procuring the best seasonal ingredients he can find from around Japan and preparing them in a way that his guests can enjoy through all five senses. Choose from four distinct areas serving different types of cuisine: sushi, tempura, teppanyaki, and kaiseki.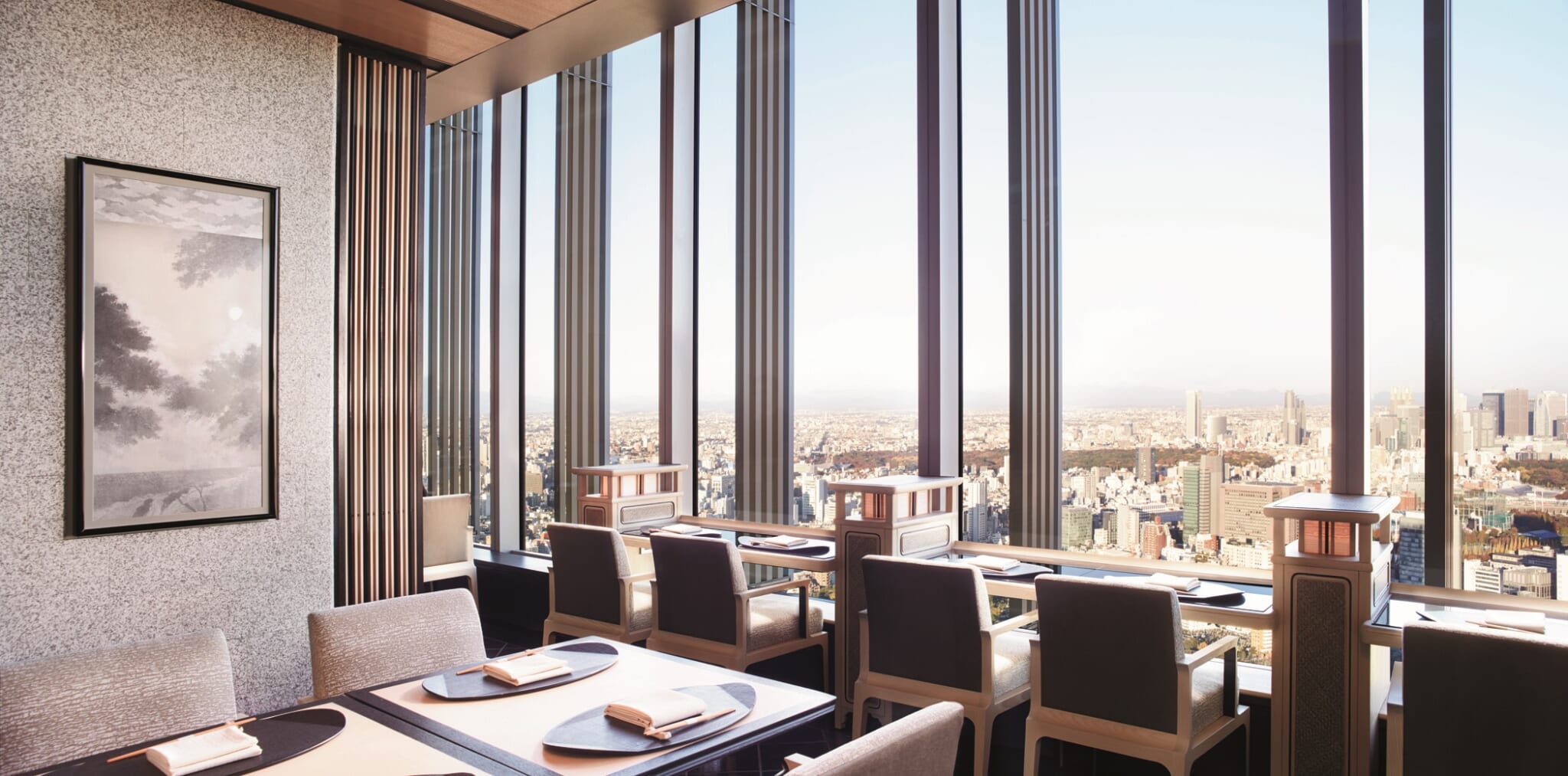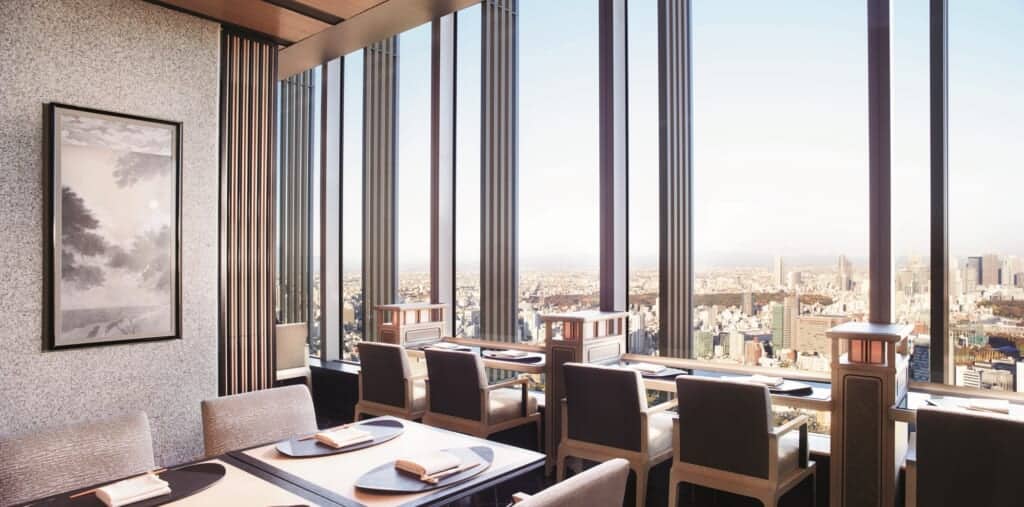 Nagano: Japanese Alps, Hiking, and More Beyond this Winter Playground
Leaving the big city behind, let's venture out into Nagano Prefecture, best known for its abundant destinations for winter sports and the host of the 1998 Winter Olympic games. But Nagano isn't just a winter playground, as you'll soon see.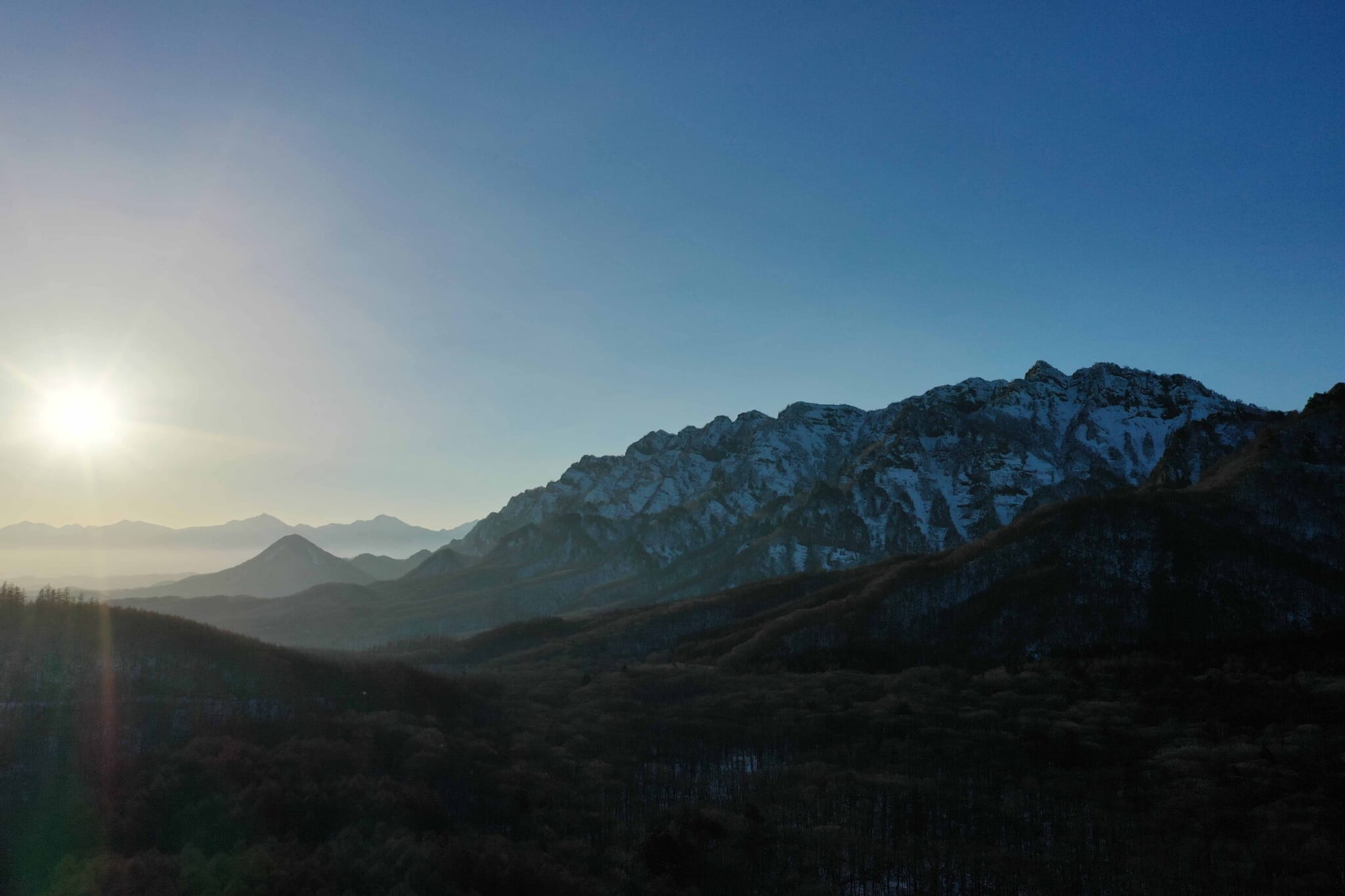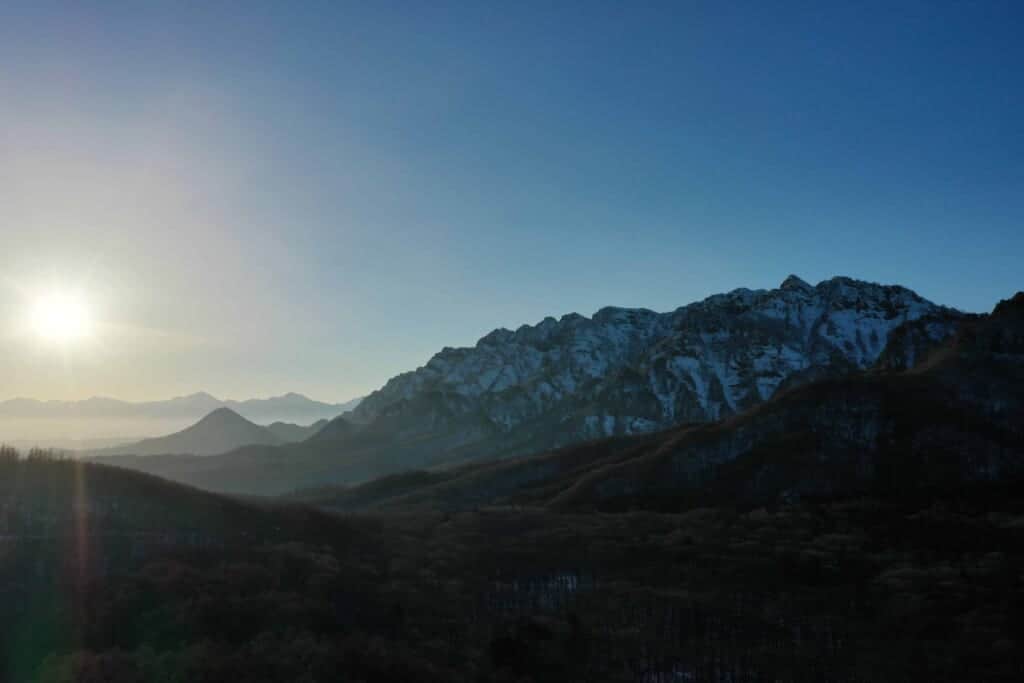 Snow Peak Field Suite Hakuba Kitaone Kogen is a mouthful of a mountain resort where you can enjoy panoramic views of Japan's Northern Alps from foot to peak at its luxurious glamping facility. You'll experience the hospitality of a resort hotel, including a dedicated concierge and gourmet cuisine while staying under the stars in either a generously proportioned tent or "living box suite," a variation of a mobile house designed by renowned architect Kengo Kuma. Pass the time experiencing Nagano's great outdoors by hiking, soaking in natural hot springs, or taking in the breathtaking views of the night sky.
Only Nagano Prefecture can lay claim to containing all three of the Japanese Alps: Northern, Central, and Southern. As such, it is a paradise for trekkers of all levels of experience. Beginners often enjoy the lower portion of Kamikochi along the Azusa River Basin, where panoramic views of the Northern Alps craggy peaks can be seen reflected in placid ponds of spring water. Experienced climbers can tackle multi-day treks like Mt. Yarigatake, the 3,180 meters high Matterhorn of Japan. Dozens of expeditions lie in between the skill levels needed for these treks, as well as adventures on mountain bikes, backcountry powder skiing, and more. At the end of the day, soak your tired body in one of the areas many onsen hot springs facilities.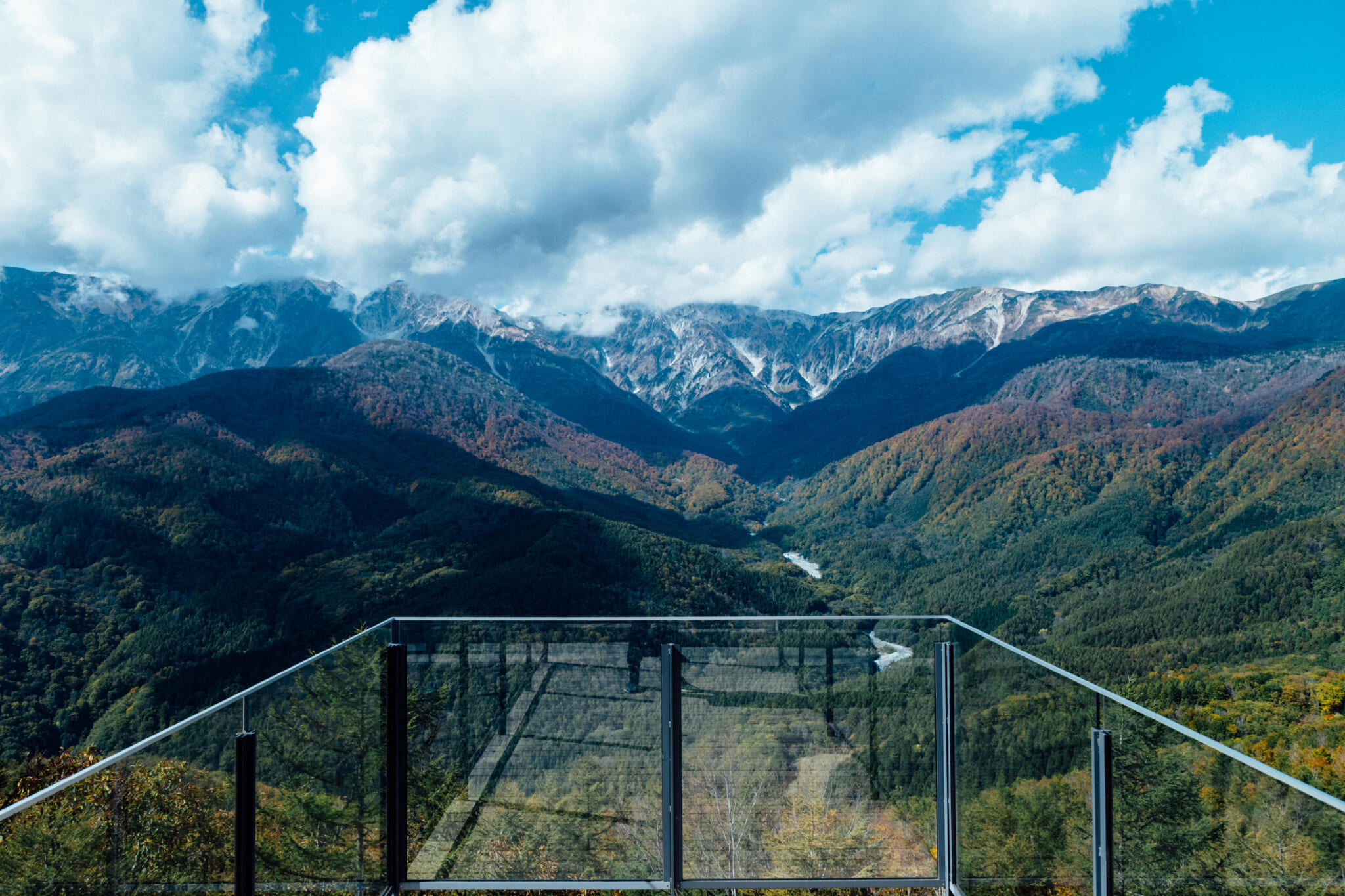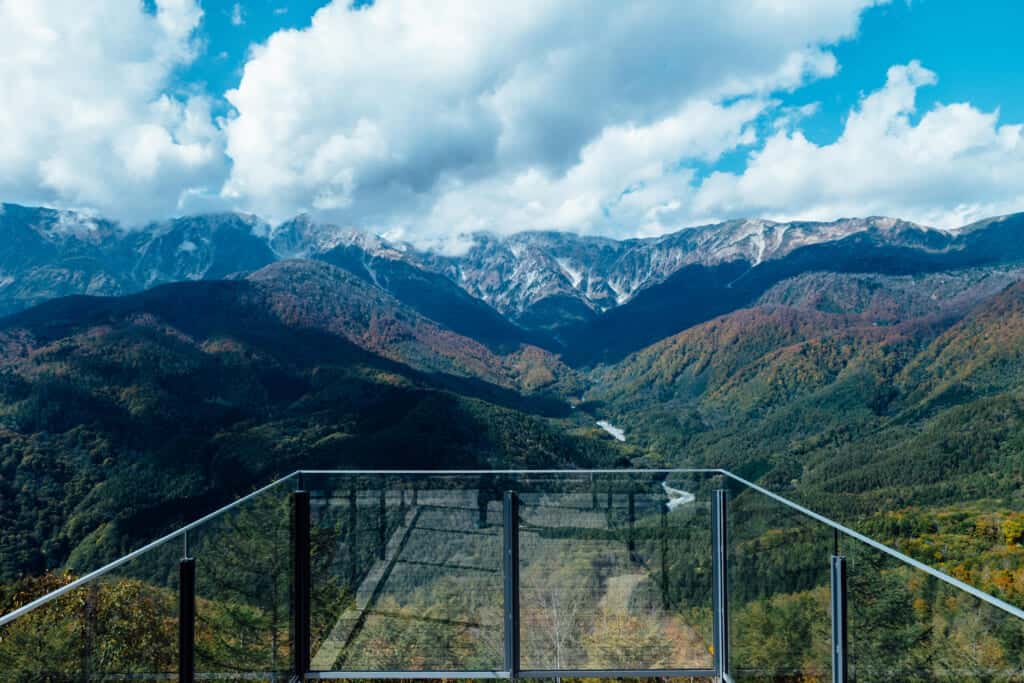 One such location to enjoy a hot springs bath is Sakaya Hanare Jonnobi, located in Nozawa Onsen, one of Japan's most famous onsen towns. This ryokan features seven detached, three-bedroom units with a living/dining area and a full kitchen. Large enough for eight people to stay comfortably, it makes a perfect base for exploring the natural beauty of Nagano or participating in winter or green season adventure activities. If you'd rather not make your own meals during your stay, the resort features the Gibier Kitchen and Bar, serving fresh game meats paired with Japanese sake and wine.
Oumei-tei Tsuji Ryokan is another Japanese inn featuring mainly Japanese-style rooms, relaxing baths, and tranquil views of the onsite Japanese garden. Over a thousand years of history can't be wrong as visitors to the nearby Togakushi Shrine used this location for lodging from Japan's 6th century Nara era until the late 19th century. The local buckwheat soba noodles are made and served here, along with the seasonal foods provided by nature in this corner of paradise.
Gifu: Stunning Waterfalls and Cycling in the Japanese Countryside
Moving on to Gifu Prefecture, sustainability-conscious visitors are afforded the opportunity to explore a primeval forest, Goshikigahara, known as the last unexplored region of Japan. Choose from six different courses, three half-day, and three full-day, to destinations including stunning waterfalls, crystal ponds, and along roaring mountain streams. Goshikigahara Forest has a reservation system limiting the number of hikers to ensure minimal impact of humans on the delicate ecosystem, so this exclusive experience will earn you bragging rights with your friends back home.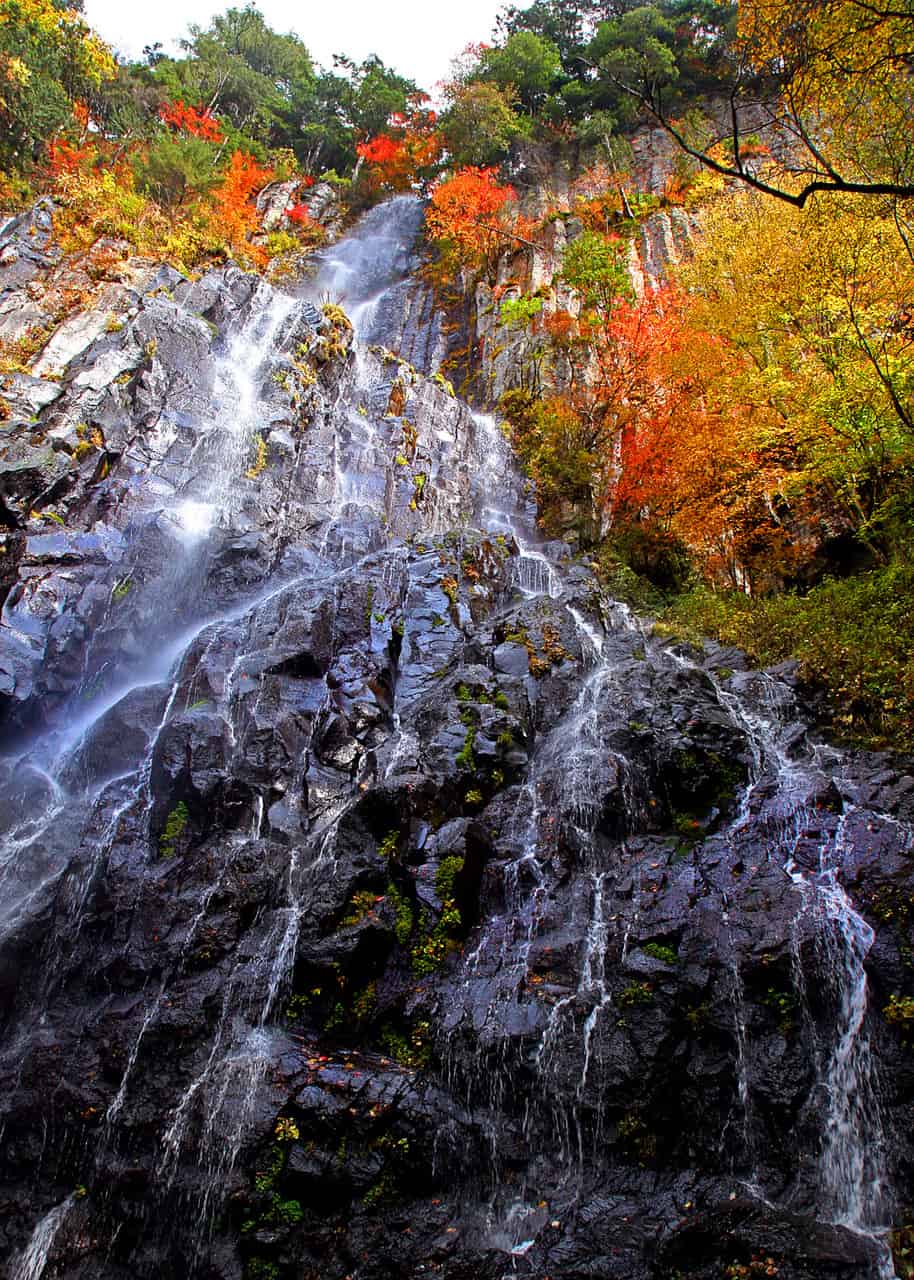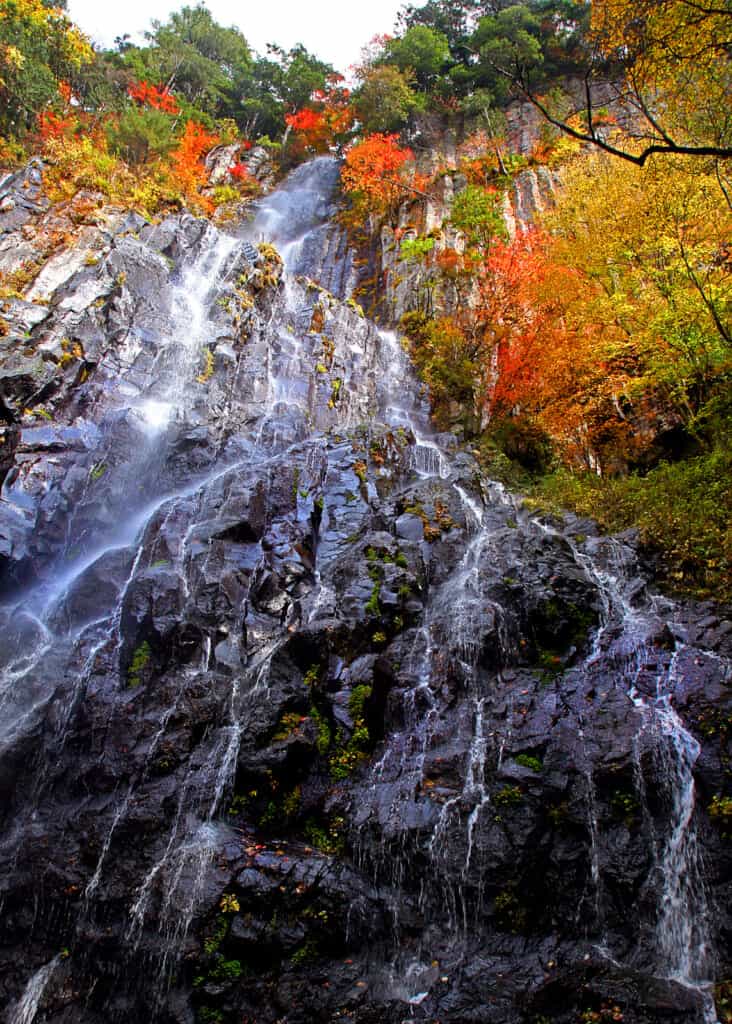 For a deep dive into the culture and lifestyle of mountain villagers, get in the saddle and let Satoyama Experience take you on a guided cycling tour of the Hida countryside. As you ride, your guide will explain the history and culture of the area, as well as bring you to places to view the most beautiful scenery. In the winter, take a snowshoeing tour instead, heading into the backcountry that you can only enter during the snow season. Satoyama Stay is a modest yet modern inn that integrates the area's craftsmanship, architecture, and natural resources. Using the resources of the local people including homecooked meals and local ingredients, you can truly experience what it means to live local.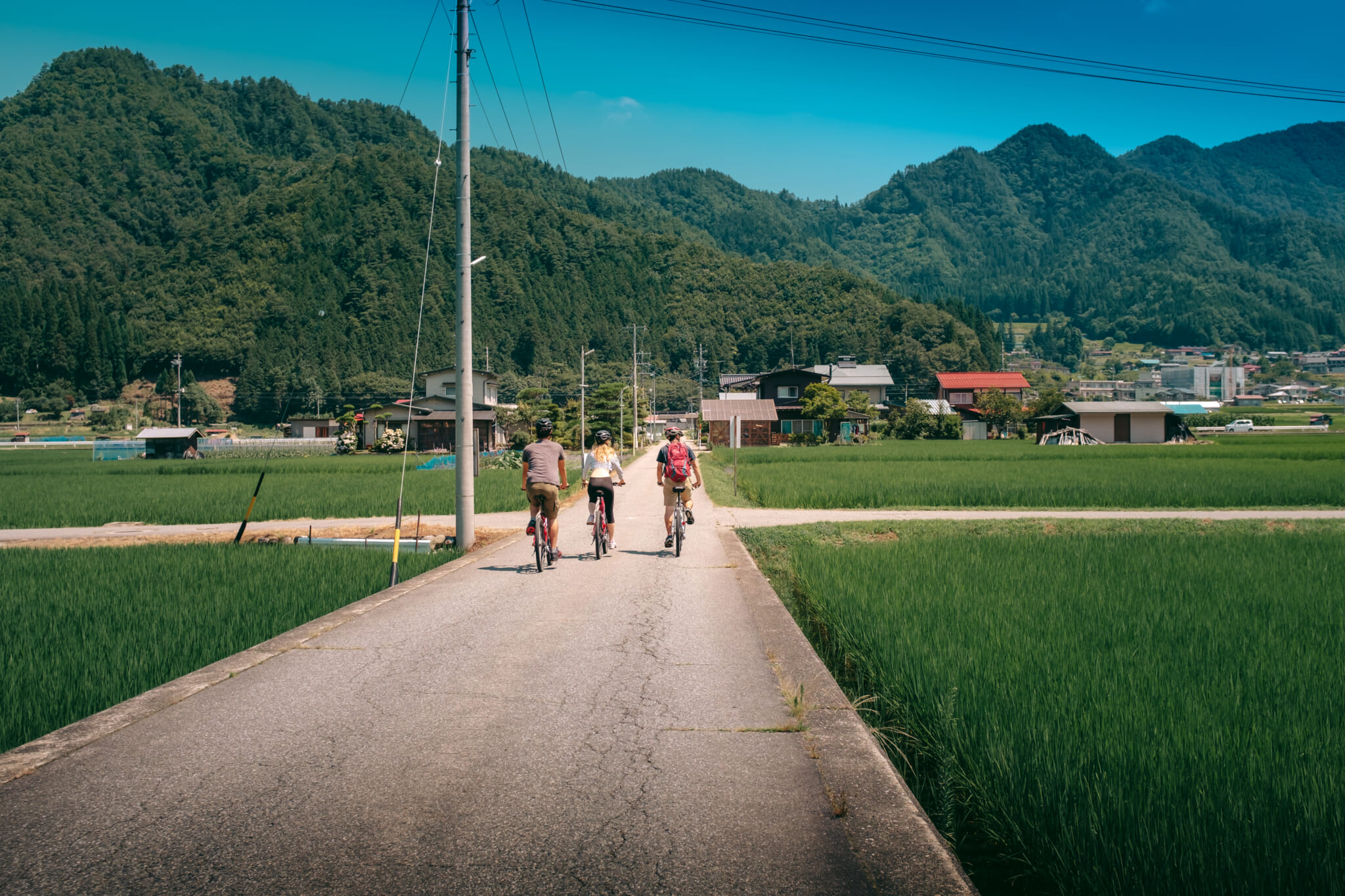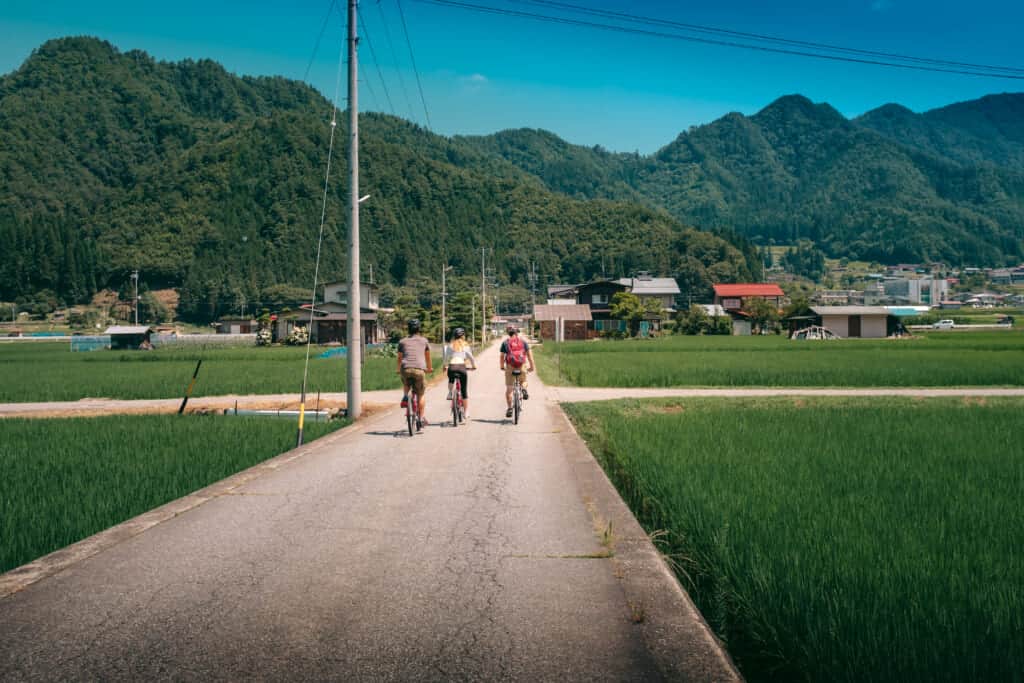 A more luxurious side of Gifu can be found in the area collectively known as Okuhida Onsengo, five onsen hot spring resorts high in the Northern Alps. The plentiful open-air rotenburo baths offer a unique opportunity to take a hot bath surrounded by mountains covered in pure white powder snow or lush green forests, or better yet, under the countless stars visible in the heavens at night. Enjoy a meal at one of the many hotels, inns, and spas in the area and feast on local delicacies such as the coveted Hida beef.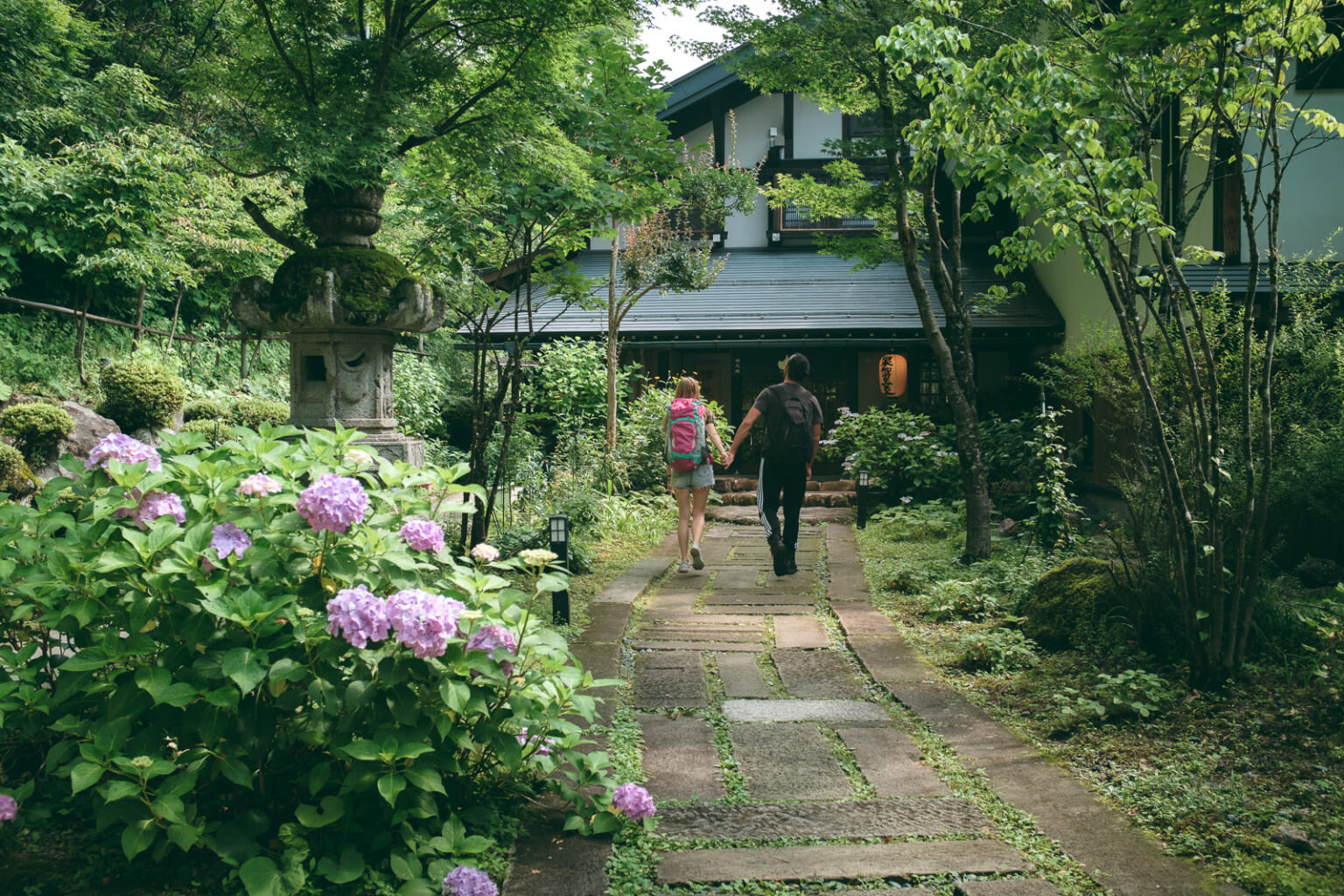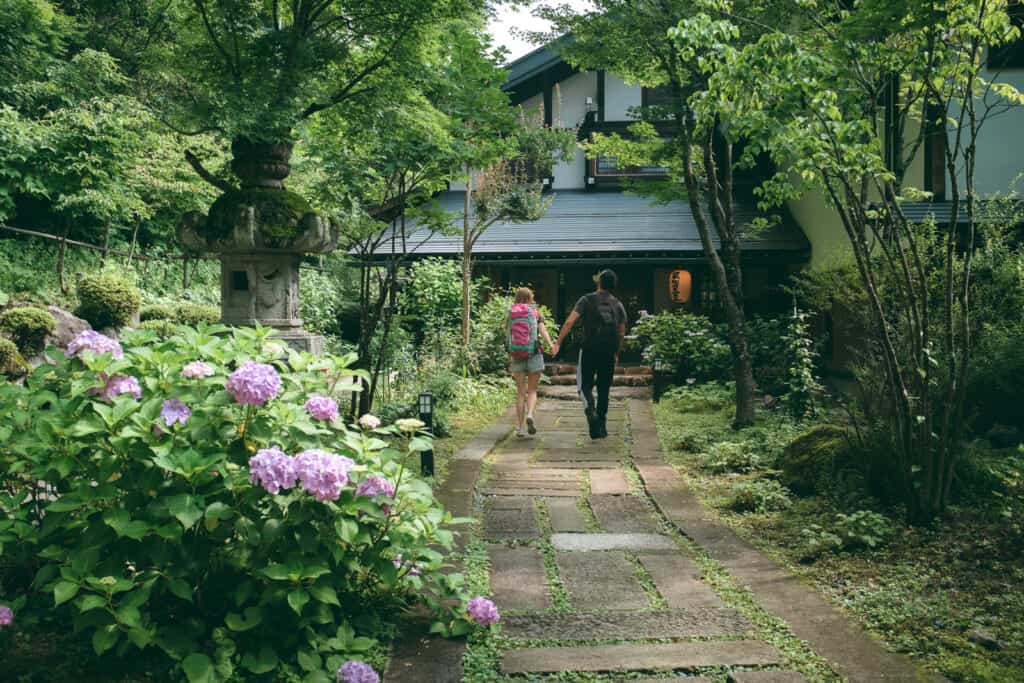 Hida beef is a brand of wagyu beef raised in Gifu. The meat benefits from pure water, clean air, and extreme seasonal temperature differences giving it a delicate flavor, soft texture, and detailed marbling. Try it as a sirloin steak, in a delicious pot of sukiyaki, or grilled yakiniku style over an open flame. You'll find Hida beef at many fine establishments around Gifu, including the Okuhida Onsen area.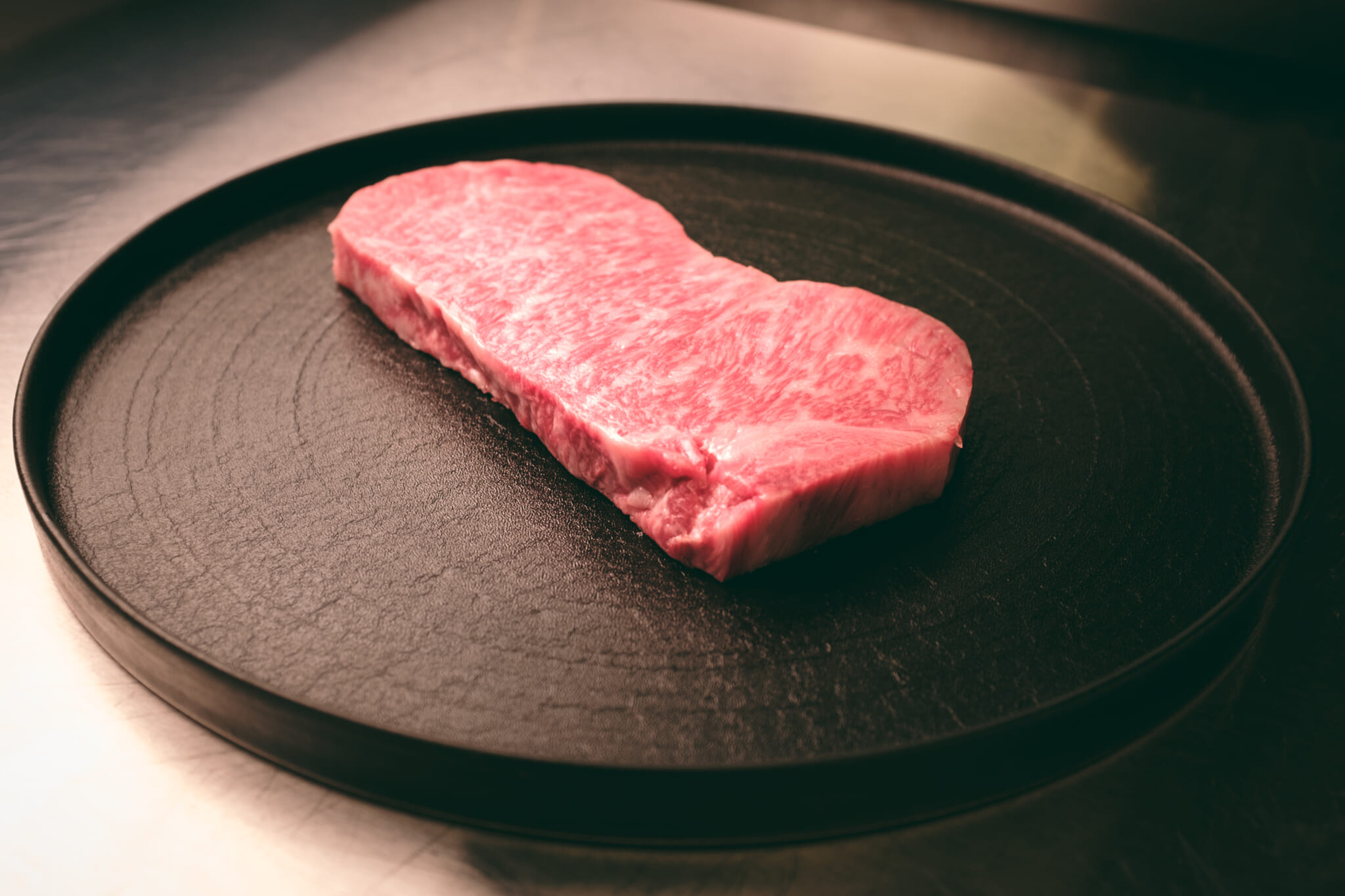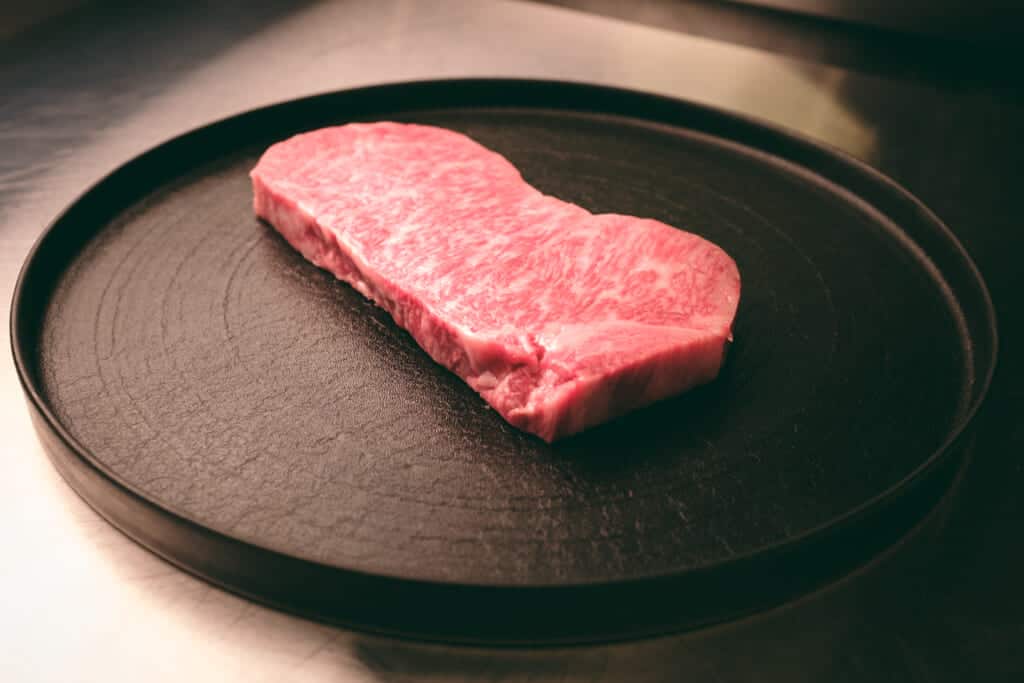 Ishikawa: Pristine Natural Landscape, Farmstays, and Spiritual Santuaries
Continuing our journey through Hokuriku, let's move on to Kanazawa, the capital city of Ishikawa Prefecture. Art and culture were highly cultivated by the Maeda clan, who ruled over the province from Kanazawa castle, the effects of which can still be seen in modern culture, including the local cuisine.
In Kanazawa, let's not just eat Kanazawa's delicious local dishes; let's learn how to make them! Omi-cho Market Tour & Kanazawa Cooking Experience is an experience that first takes you shopping in Omicho Market, the center for fresh seafood and vegetables for local residents for centuries. Once you have toured the market and procured your ingredients, a local chef will teach you how to make a meal from them while simultaneously explaining the city's rich history. When the lesson concludes, it's time to enjoy the fruits of your labor!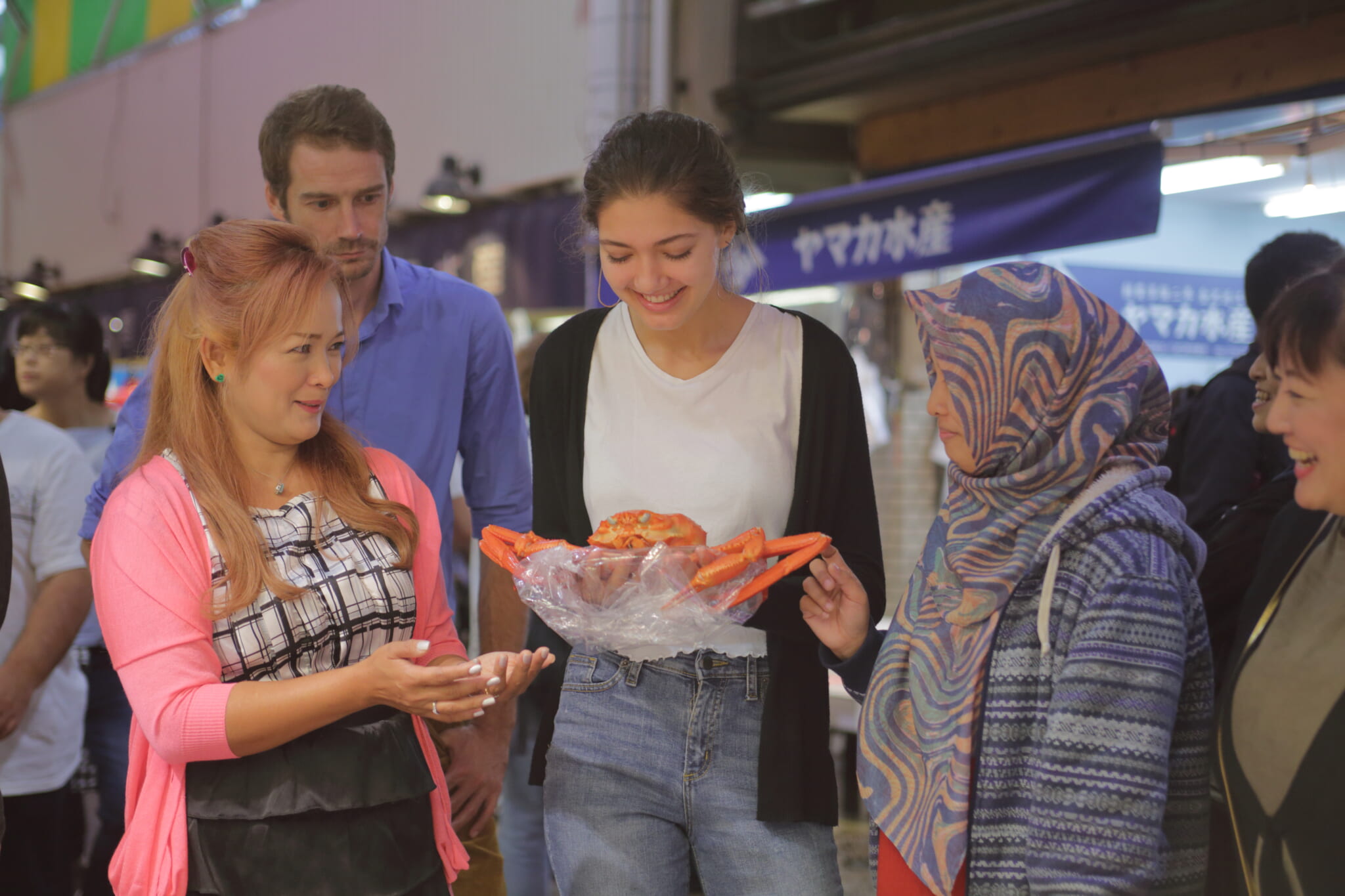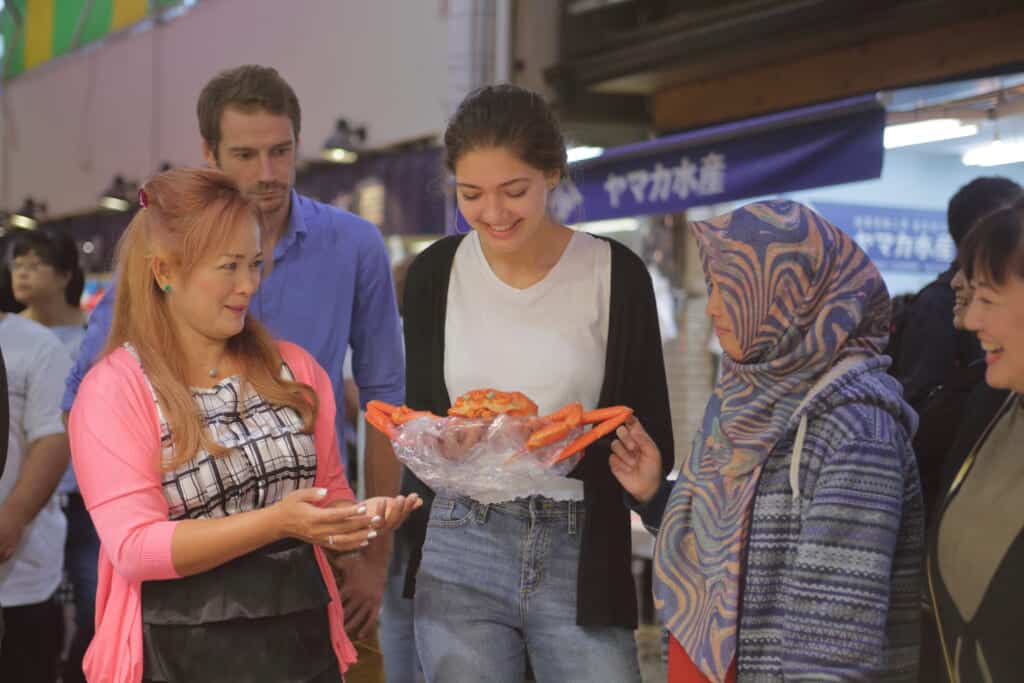 If this brief experience has only whet your appetite for experiencing the countryside life of Ishikawa, Shunran-no-Sato is sure to appease you. This authentic farm stay experience in the mountains of the Noto peninsula allows you to stay overnight in a farmhouse, eat home-cooked meals around the hearth, and even participate in traditional farming activities like vegetable or rice harvesting, mushroom picking, or making pickled vegetables. It's also a rare chance to engage with the warmhearted local people casually to learn about their everyday life and perhaps build lasting friendships.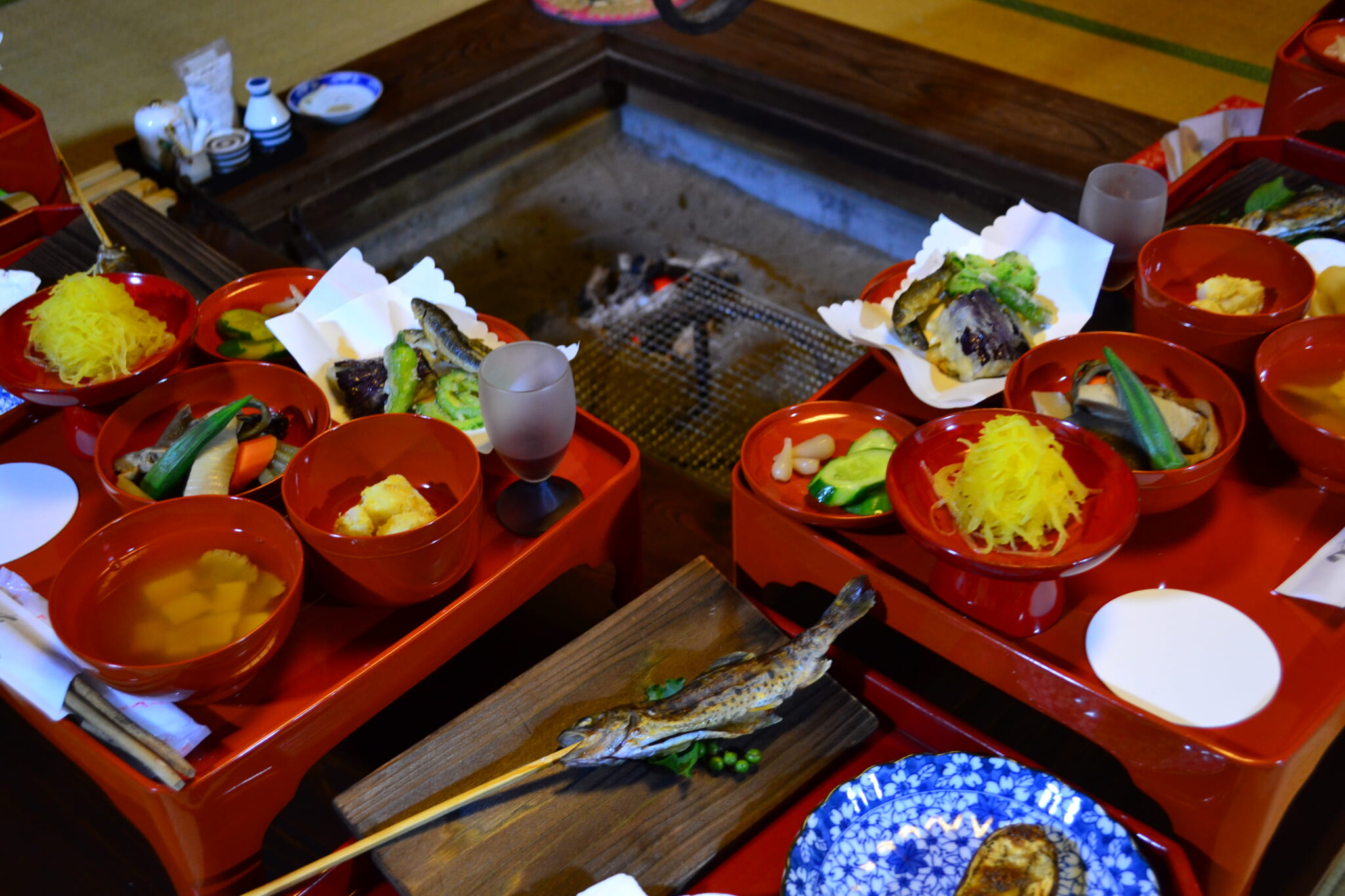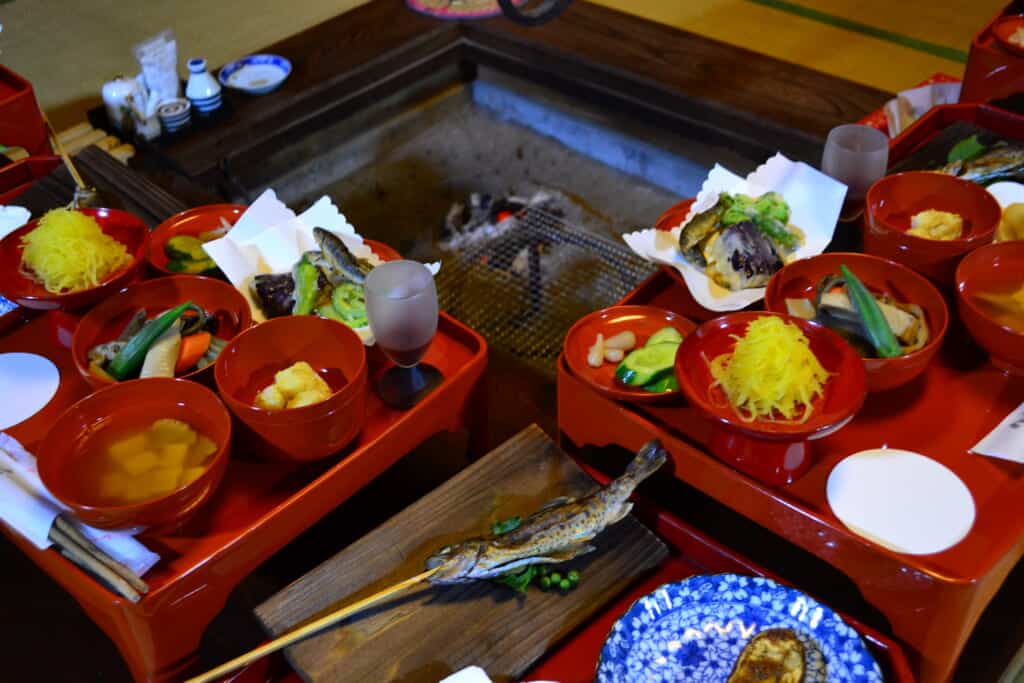 A different sort of unique accommodation is Ikumo, a mountaintop lodge in Komatsu nearby Natadera Temple. This secluded sanctuary is literally above the clouds on certain days, giving it an air of peacefulness that is a welcome respite from the news of the world. Guests can add a spiritual experience, where they can participate in meditation, yoga, and sutra copying.
The inn itself was constructed taking into consideration its pristine location and regard for nature, using recycled rainwater and solar power to minimize its ecological footprint. The Japanese and Western-style rooms have sweeping views, and the warm hearth and open-air bath are perfect places to pass the time slowly.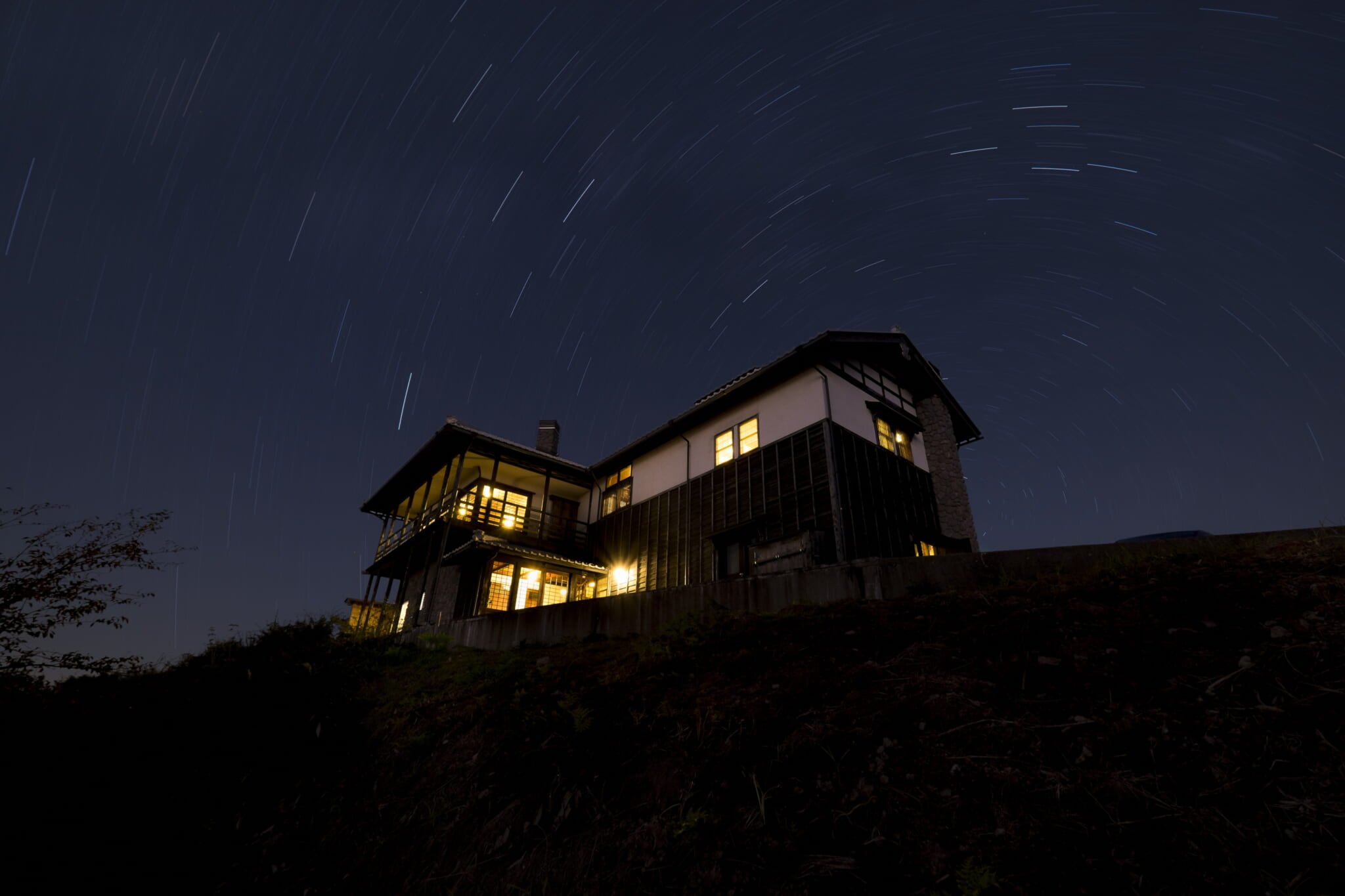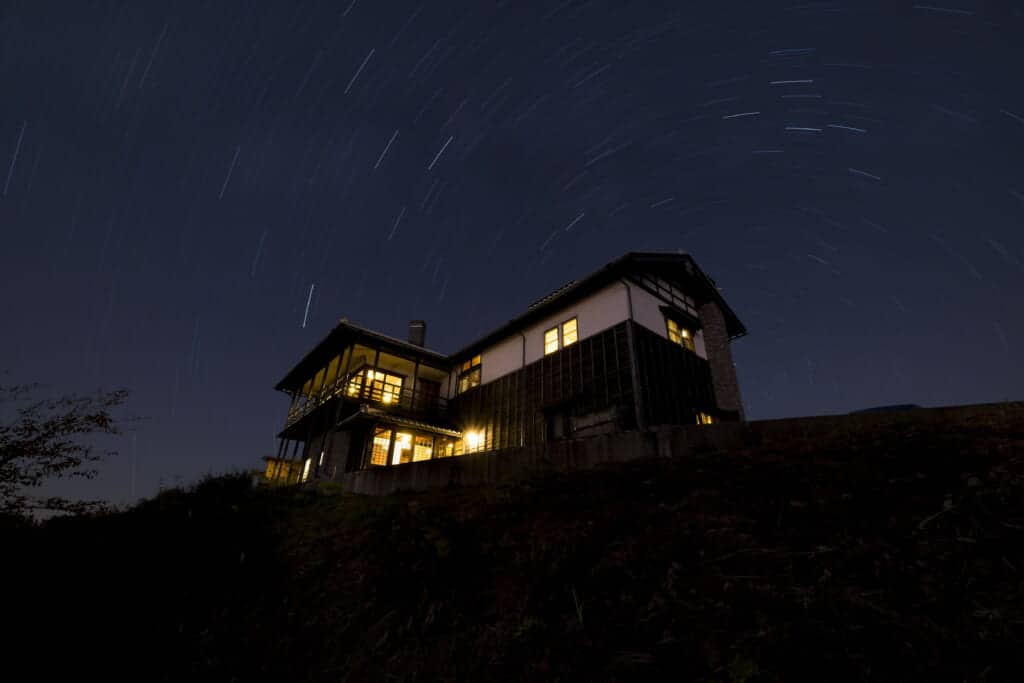 While exploring the area around Kanazawa city, be sure to experience the local cuisine, Kaga ryori. This unique style of food evolved from the high importance placed on art and culture in Kanazawa and is served on tableware that are works of art themselves: Kutani ceramic plates and Wajima and Kanazawa lacquerware. The food itself is considered a fusion of Eastern and Western Japan due to Kanazawa's strong trade routes with both regions. Unique dishes to Kanazawa include jibuni, a hotpot made with tender slices of duck meat.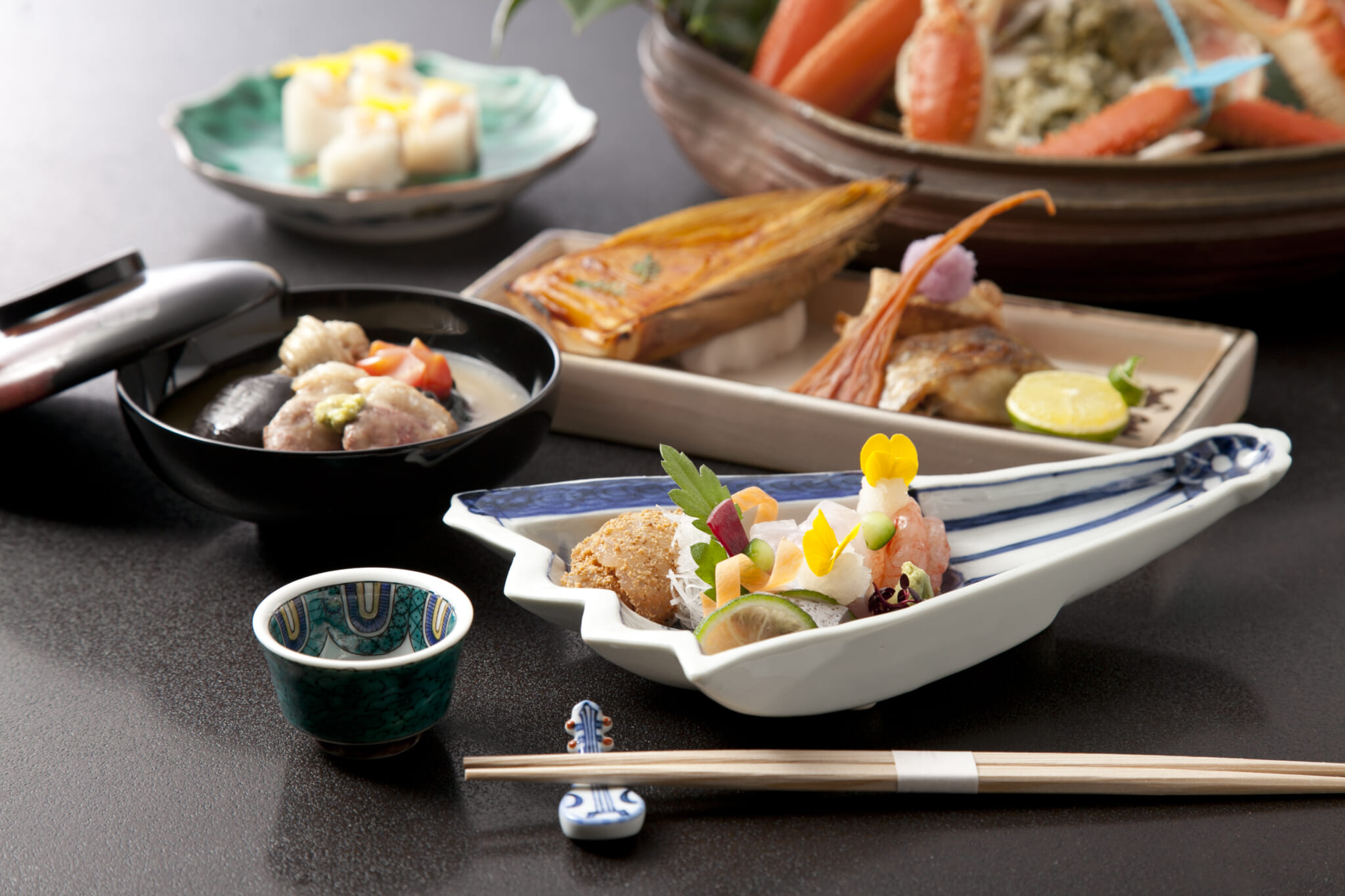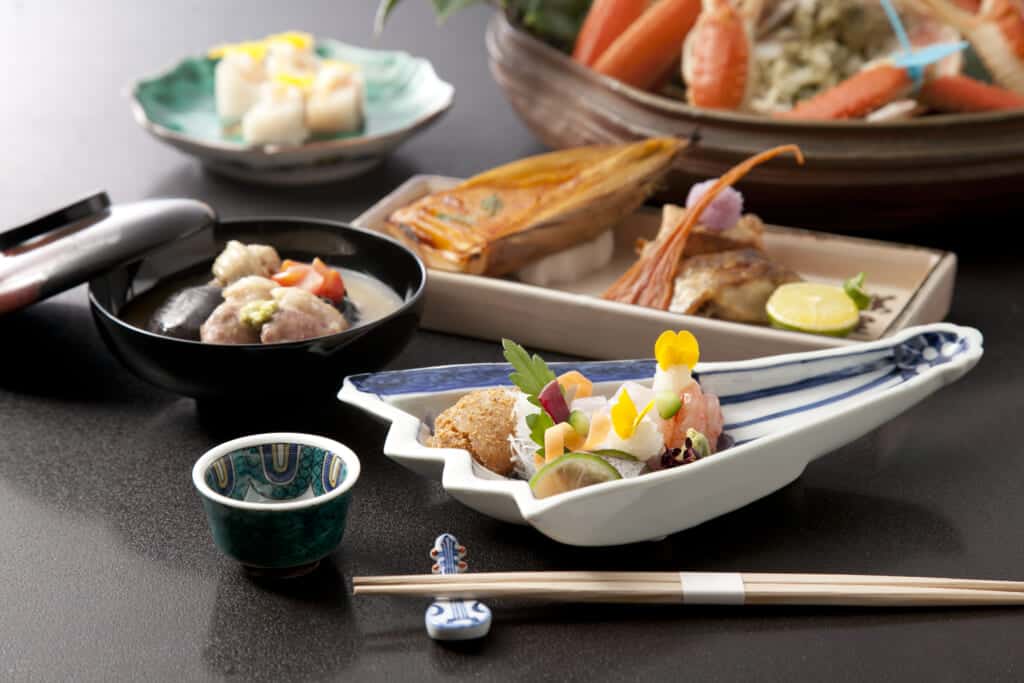 Fukui: Outdoor Adventurers' Dream with Treetop Obstacle Courses and Ski Resorts
From luxurious meals to treetop accommodations? This can only mean we are heading to Fukui Prefecture, where the one-of-a-kind Tree Picnic Adventure Ikeda awaits. Spend the night on a platform suspended above the forest floor in a tent and wake up to an incredible sunset over the trees in the morning. After enjoying a day of optional activities such as whitewater rafting, treetop obstacle courses, or zip-lining, have your own BBQ party with meat and veggies provided by the park for dinner. For larger groups or those who prefer to sleep at ground level, the park also has cabins and cottages.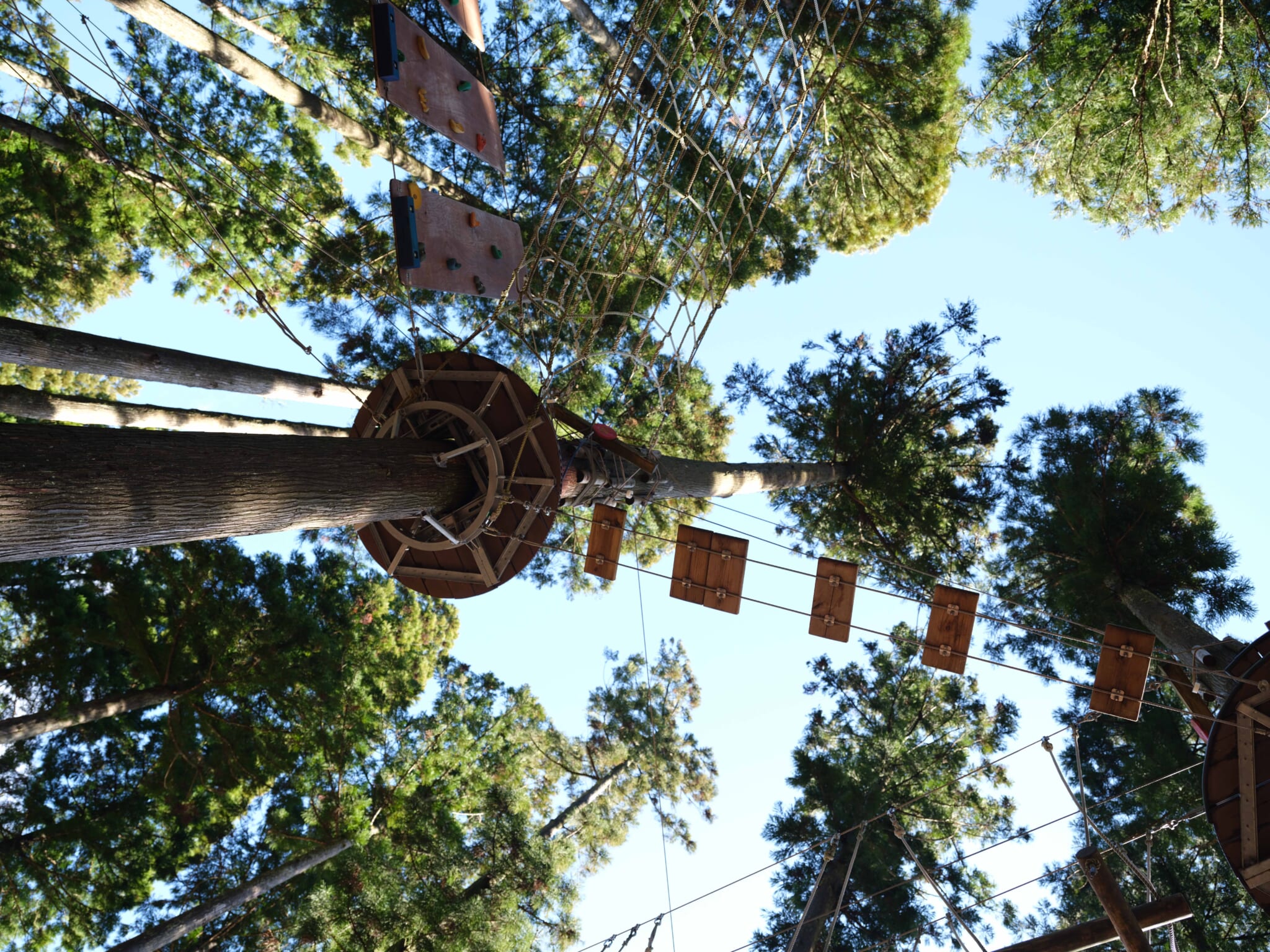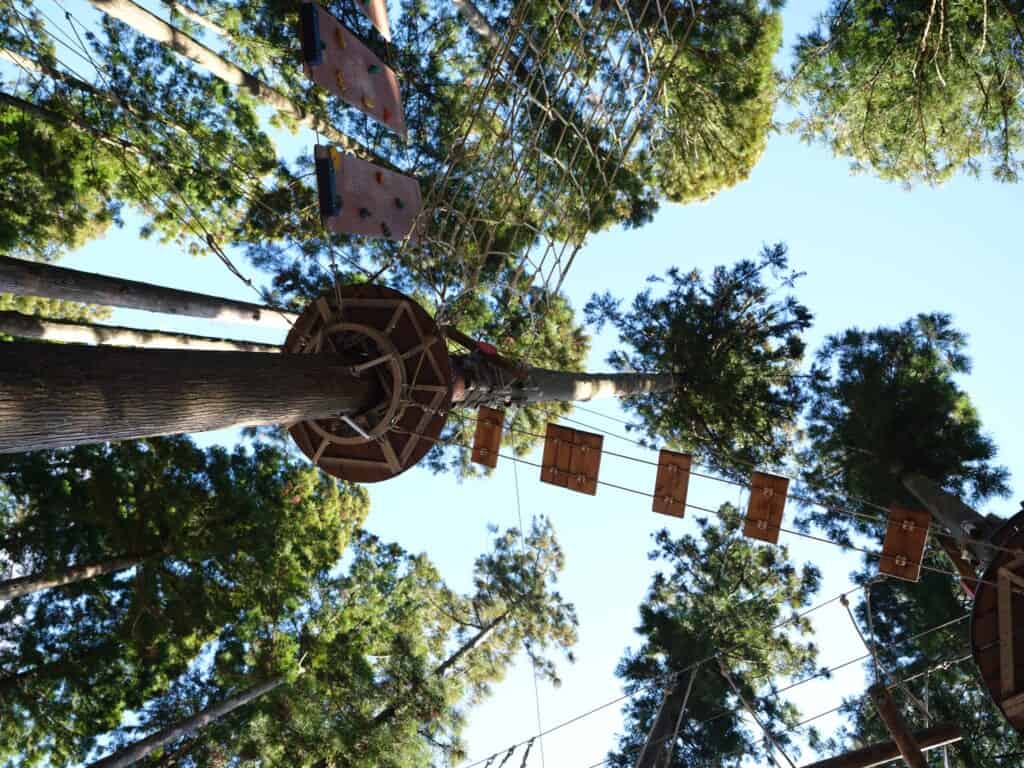 If your trip to Fukui takes place during the snowy months in Japan, be sure to visit Ski Jam Katsuyama, the largest ski resort in western Japan. With 14 runs spread over three mountain parks, Ski Jam has enough varied terrain to satisfy every level of skier and snowboarder. Lessons conducted in English are also available. After enjoying a day on the slopes, relax in the hot spring baths of the facilities directly connected to the resort.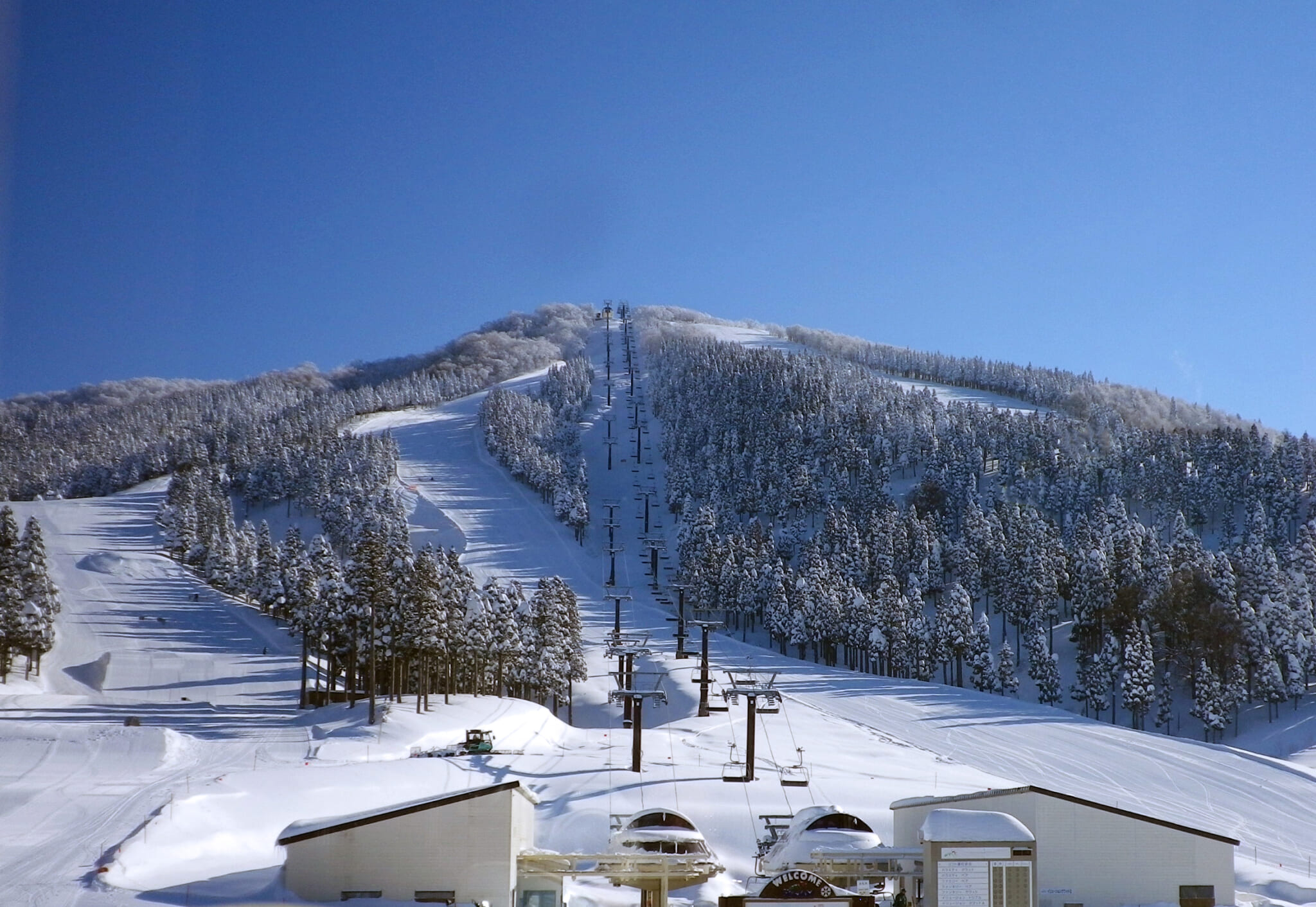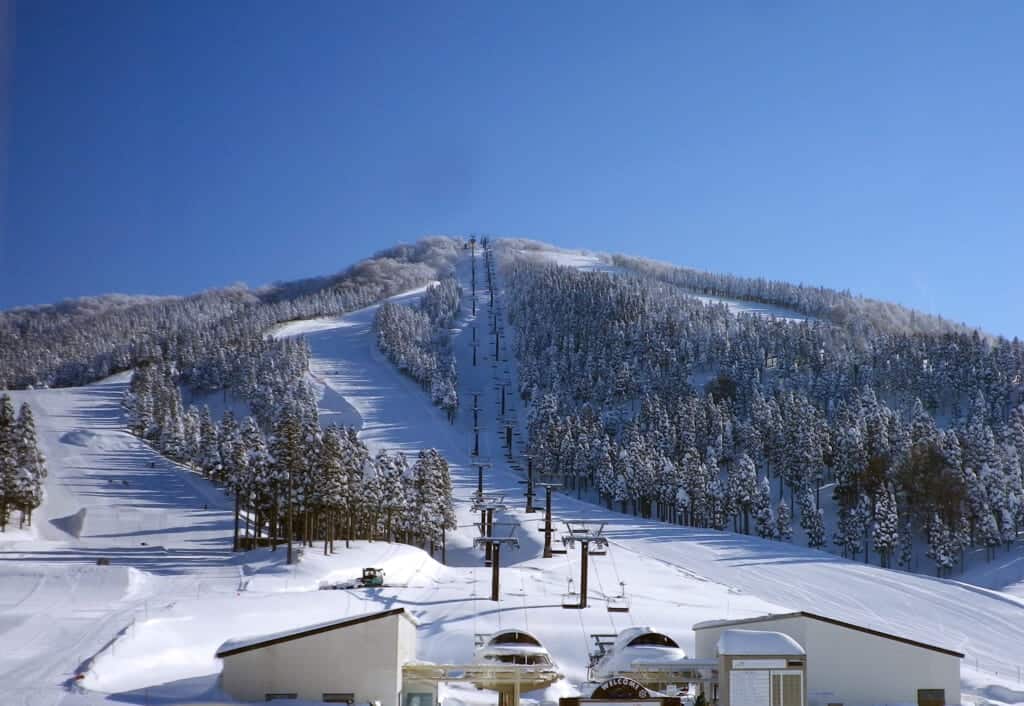 For those looking for a little more zen in their lives, perhaps a stay at the Hakujukan Hotel of the famous Eiheiji Temple is in order. The expansive Eiheiji Temple complex is an active Buddhist monastery nestled in the mountainous cedar forests east of Fukui city. Within a separate facility and with all of the comforts and conveniences of a traditional Japanese inn, guests of Hakujukan can also partake of the more spiritual aspects of the temple, such as sumptuous Buddhist vegetarian meals, morning sutra recitals, and meditation sessions. Hakujukan even offers a trained "Zen Concierge" to guide you on the various zen activities offered by the hotel and temple.
The majority of Japan's snow crab comes from the Sea of Japan, and Fukui boasts their own brand, Echizen crab, as a favorite delicacy of winter. Echizen crab is so renowned for its flavorful meat that it is the only crab presented to Japan's Imperial Family as a gift. Crab season opens in early November and continues until the end of March, so if your visit coincides with these dates, be sure to order Echizen crab at one of Fukui's fine restaurants.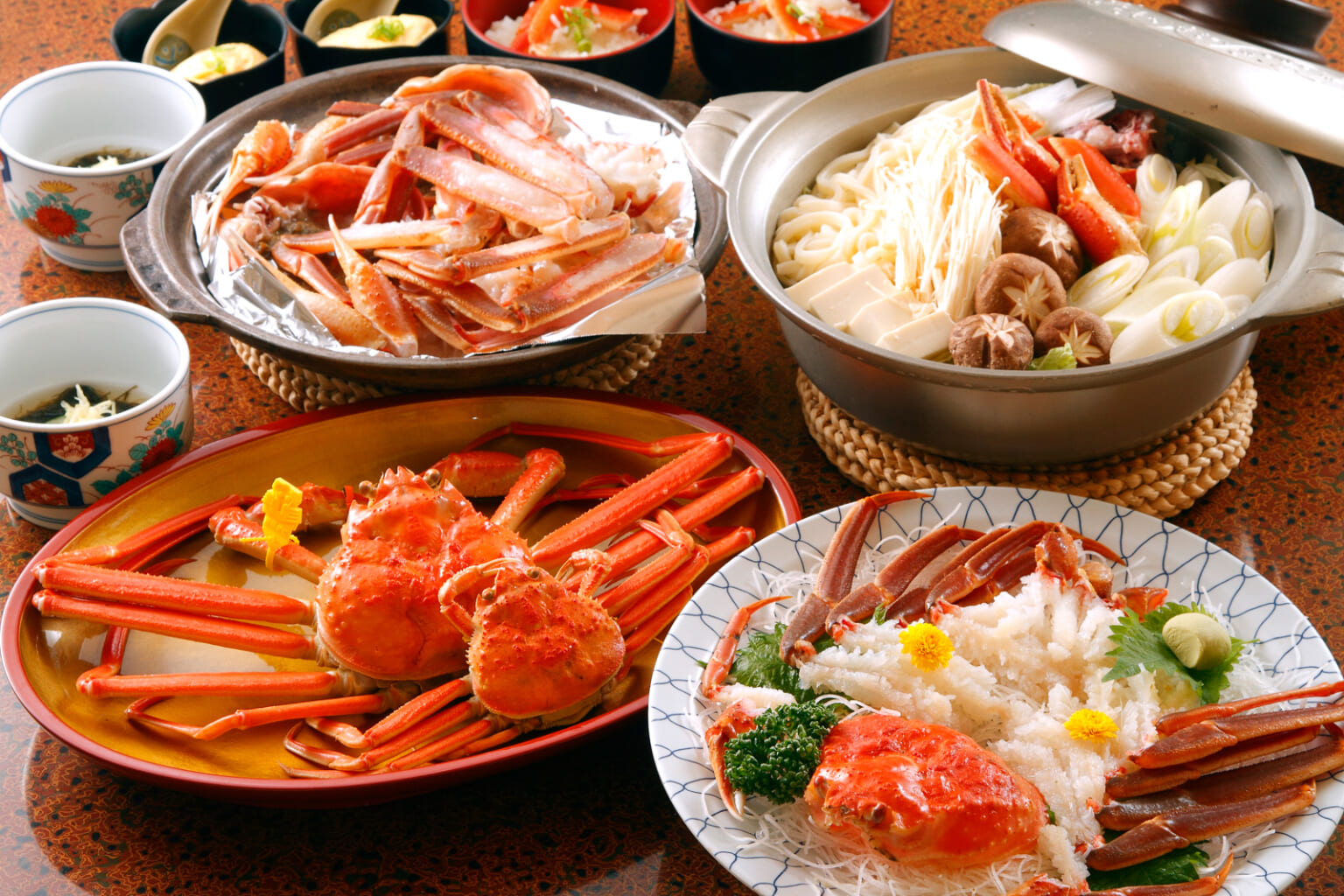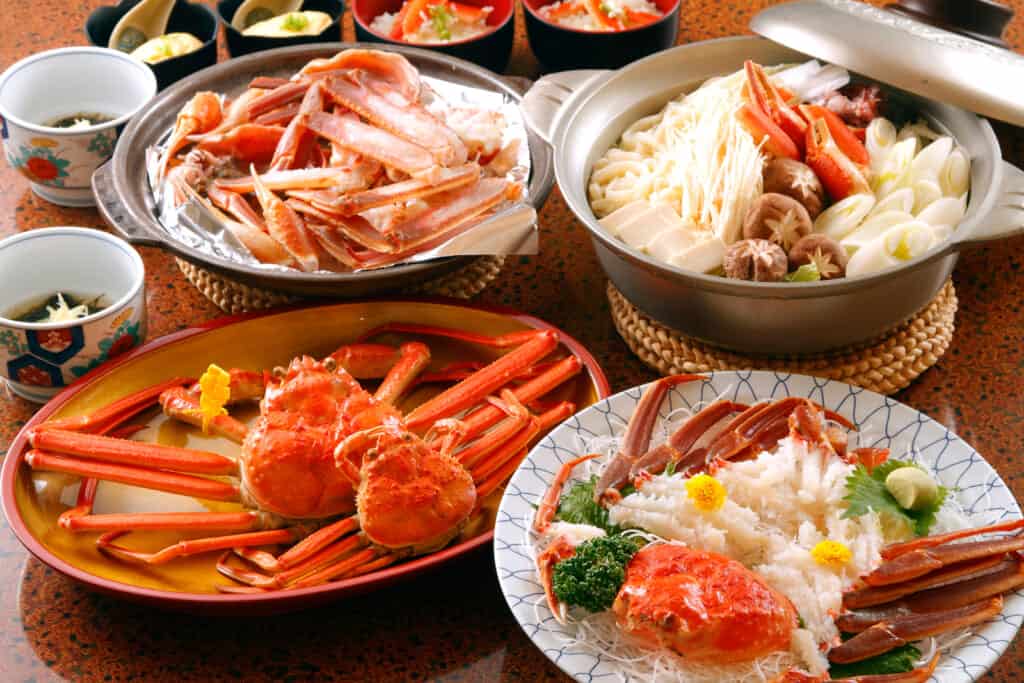 After Fukui Prefecture, you'll finally enter Kyoto, but before making a beeline for the bustling former capital city, take some time to explore what the rest of the prefecture has to offer. You'll be glad you did.
Kyoto: One of Japan's Three Best Views, Stand-up Paddleboarding, and Forest Maintenance
Most visitors to Japan don't realize that Kyoto has a coastline and a beautiful one at that. "Kyoto of the Sea" is the nickname for this area, which includes Amanohashidate, one of the 3 major views of Japan. To fully appreciate the beauty of the region, explore it on a Stand-up paddleboard (SUP), enjoying the incredible hues of the blue-green ocean beneath your feet. A variety of SUP experiences are available here, including lessons on the basics, ranging from one to three hours in length. Sea kayak experiences are also available as another option for getting out on the "Tango blue" waters of Kyoto.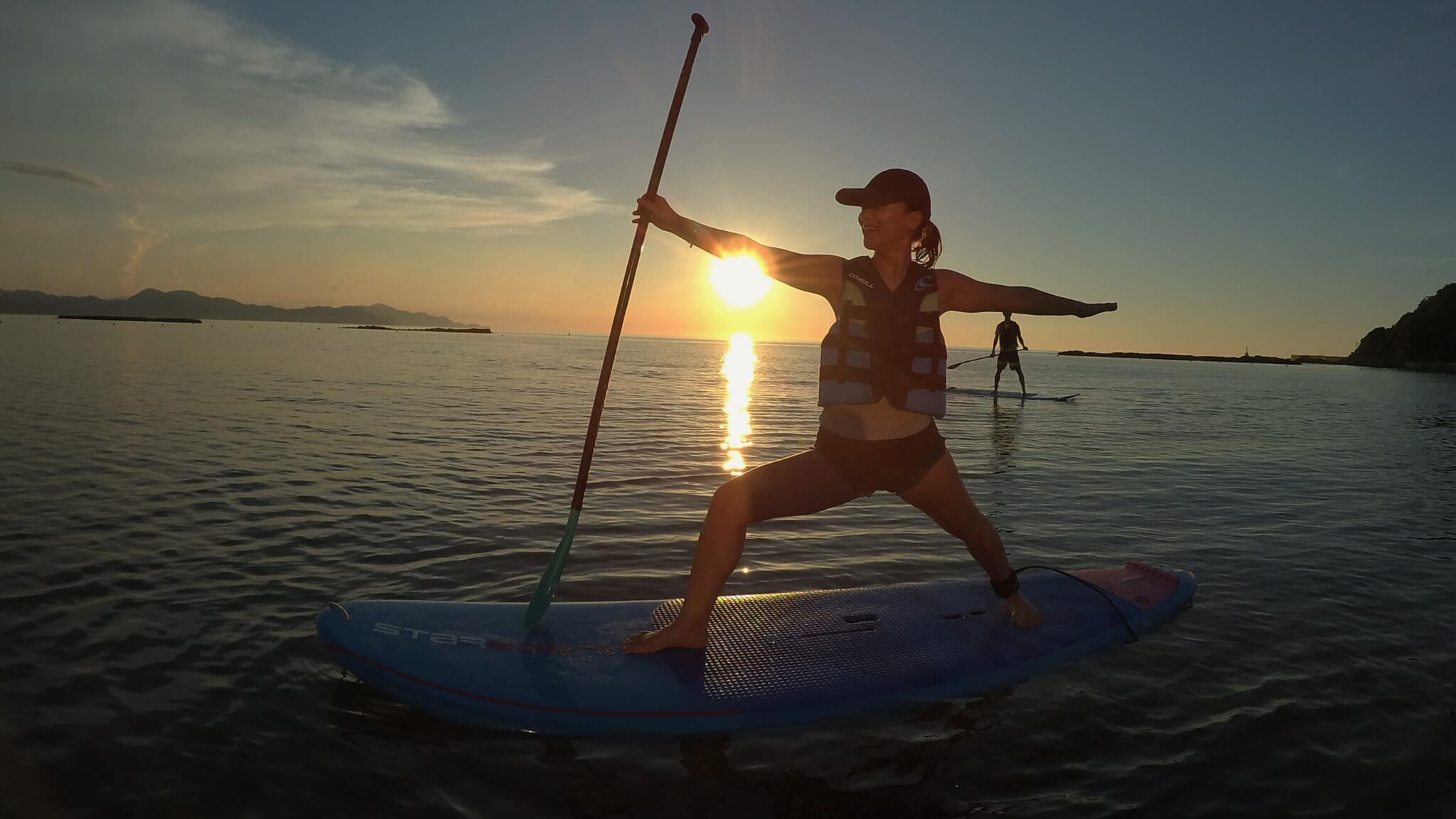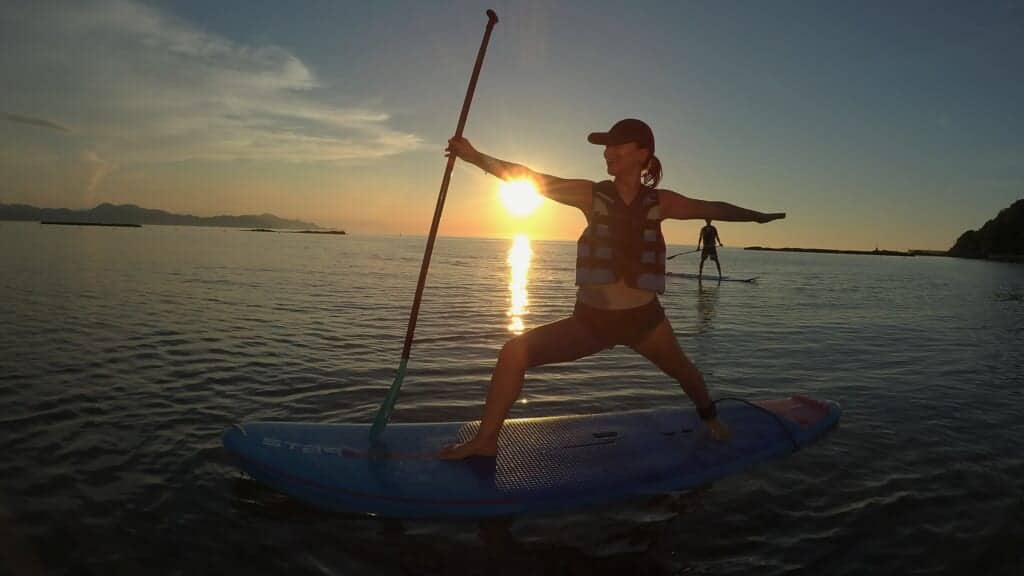 While you're in the area, have a relaxing overnight stay at Kasyouen Hotel, with its stunning views of Yugihaura Beach, recognized for having one of Japan's top 100 sunset views. Each room has a view overlooking the sea and is a hybrid Japanese-Western style with beds and private baths. But don't neglect to use the hot spring bath here, where the naturally alkaline waters will leave your skin feeling silky smooth and soft. The included meals are based on seasonal ingredients such as winter crab, spring abalone, autumn matsutake mushrooms, and Kuroge-wagyu beef.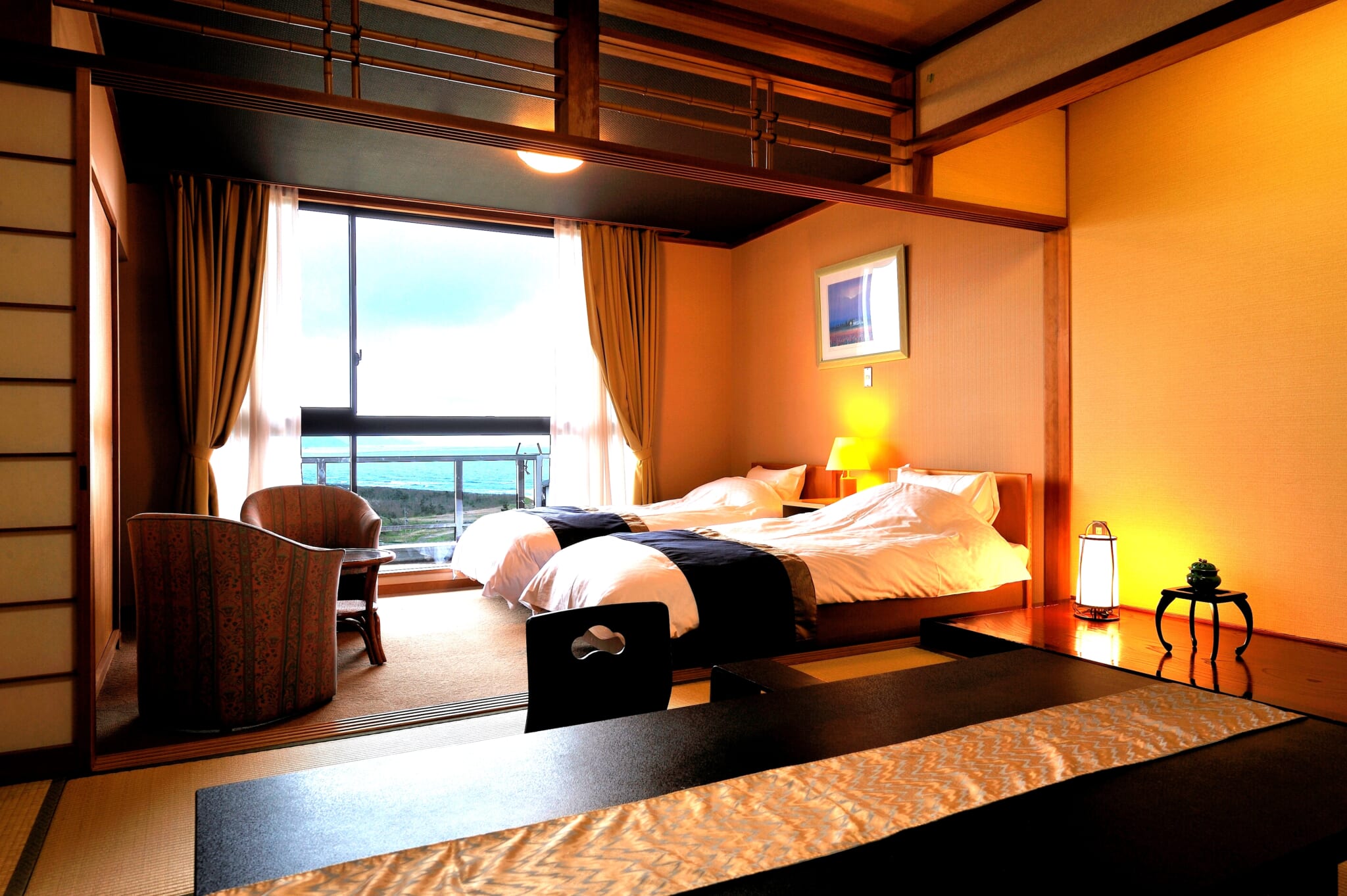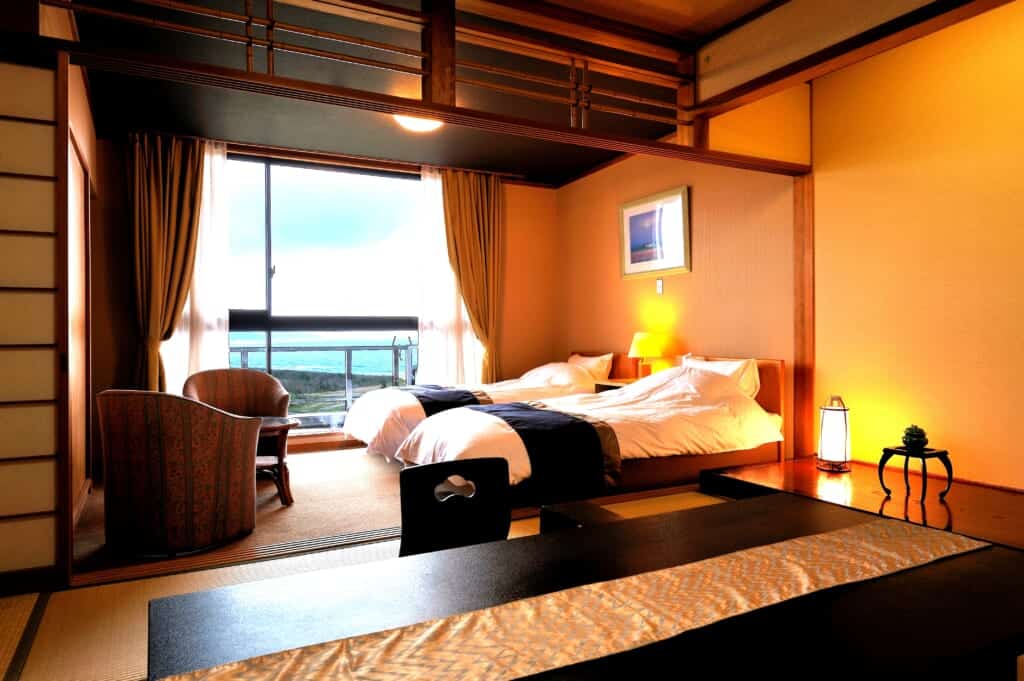 Kyoto may be famous for its history and Buddhist temples, but dig a little deeper and you will find a different side in northern Kyoto. Here, time flows at a leisurely pace in this traditional Japanese countryside landscape, with a variety of local experiences offered via the Kitairo experience tours website. Spend the day with a Kyoto Fukuchiyama mountaineer learning about forest maintenance in Japan and making "wood candles" with your own hands using a chainsaw. At an old Kominka private house, you'll use the wood candle to cook a satisfying lunch outside and enjoy eating it in the comfort of the house. This hands-on experience would be special in any location, but especially in Japan, where forestry and sustainable logging are fundamental concerns for many areas, with Kyoto Fukuchiyama city's Kitairo acting as a bridge to carry this onto future generations.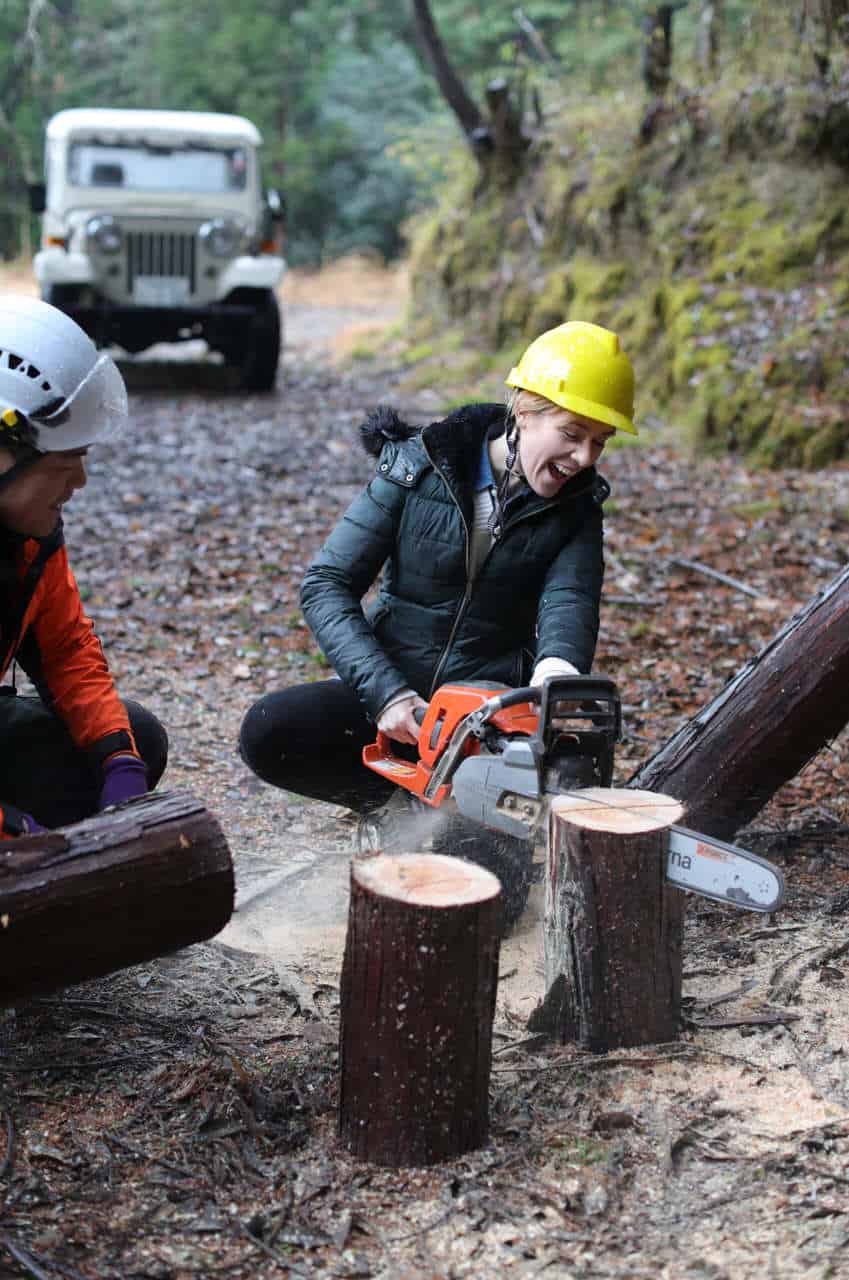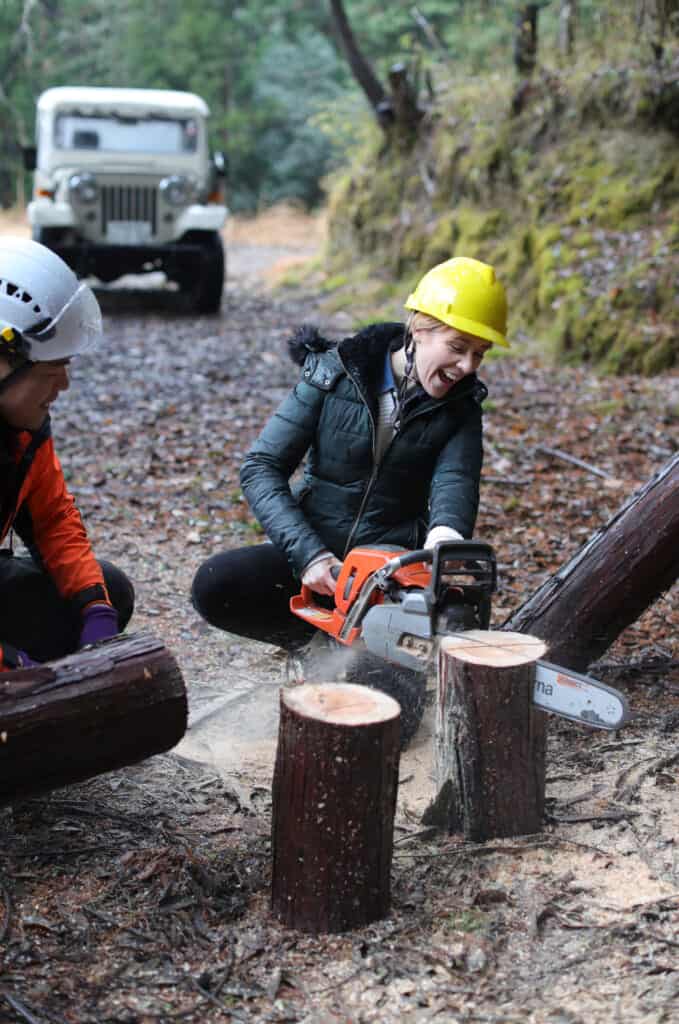 One final stop before making your way to the elegant city of Kyoto; a visit to Uji, home of the world-famous Uji matcha tea. Retreat to the luxurious Hanayashiki Ukifune-en, less than 20 minutes south of Kyoto Station. Pamper yourself with massage service and sauna before enjoying an exquisite meal at their kaiseki-style restaurant, Satori, or steakhouse Hanayashiki. The hotel is located near many UNESCO World Heritage sites, including the unparalleled Byodoin Temple, where you can experience a Japanese tea ceremony in the heart of Kyoto's tea country. The seasonal beauty of Japan is pronounced in Uji, with incredible views of cherry blossoms, autumn foliage, and green summers, so anytime is the right time to visit here.
Paid Partnership with


Taking the New Golden Route through Hokuriku might be more leisurely than a direct bullet train from Tokyo to Kyoto, but you'll find the time you spend in each of Hokuriku's distinct prefectures time well spent. Japan Rail even offers a special Hokuriku Arch Pass offering 7 days of unlimited travel between many destinations included in this itinerary using the Hokuriku Shinkansen and other local train lines. Download the official pamphlet of the New Golden Route for more information.
Sponsored by Hokuriku-Shinetsu Transport Bureau, Tokyo Metropolitan Government, Nagano prefecture, Gifu prefecture, Ishikawa prefecture, Fukui prefecture, and Kyoto prefecture