Ekiben (駅弁) is the abbreviation of Eki (駅) for station and Bento (弁当) for packed lunch. Ekiben is almost as old as the railroads and railways in Japan and has been, with highs and lows, a feature at important stations all over the country.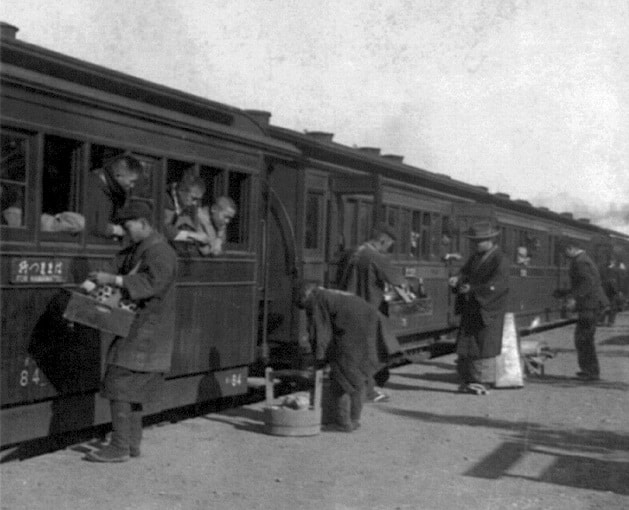 Ekiben being sold to travelers in 1902
Copyright: United States Library of Congress
The very first ekiben was officially sold (actually two kinds of them) at Utsunomiya Station in Tochigi Prefecture in 1885, although food had been allowed to be sold at stations and trains since 1877 in Kobe and Osaka Cities.
Traditional ekiben booth inside Kamakura Station
There is even a complete Ekiben Homepage (in Japanese only).
These days they are sold either at shops and stands located the entrance to the tracks, inside station markets or at stands on the very rail platforms although this is far from being a general rule. It is always a better idea to buy them before going through the gate to the platforms.
Shizuoka Prefecture has the third largest number of bentos on record (161 in 2015) after Tokyo and Kanagawa Prefecture as it has the largest number of Shinkansen/bullet train stations (6) in Japan and t takes no less than 3 hours to cross Shizuoka Prefecture from Atami to Shinjohara, notwithstanding the the lines crisscrossing the rest of the Prefecture, especially Izu Peninsula.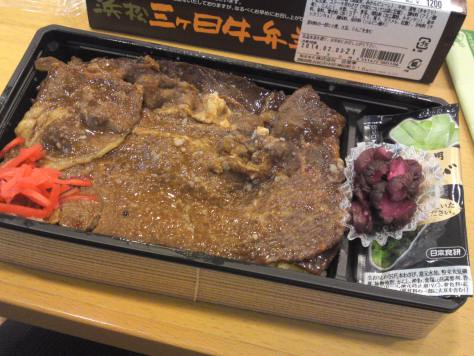 Hamamatsu Mikkabi Beef Ekiben in Kakegawa Station
Like the rest of Japan, this is the best way for travelers and tourists to discover the local gastronomy, be that of a Prefecture, region city or even village. For example, Numazu is famous for its harbor and fish but there is most consistent fare nearby.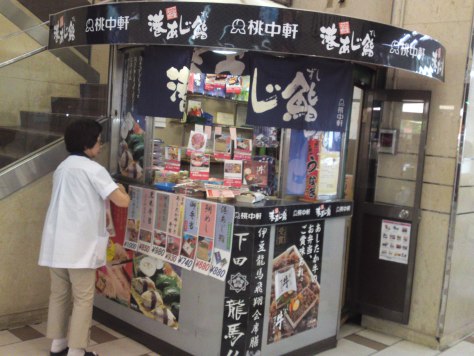 Ekiben stand in front of the entrance gate in Numazu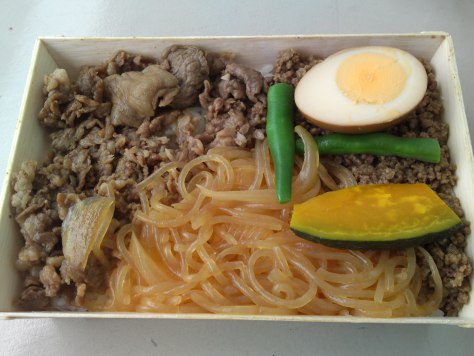 Rare Ashitaka Beef Ekiben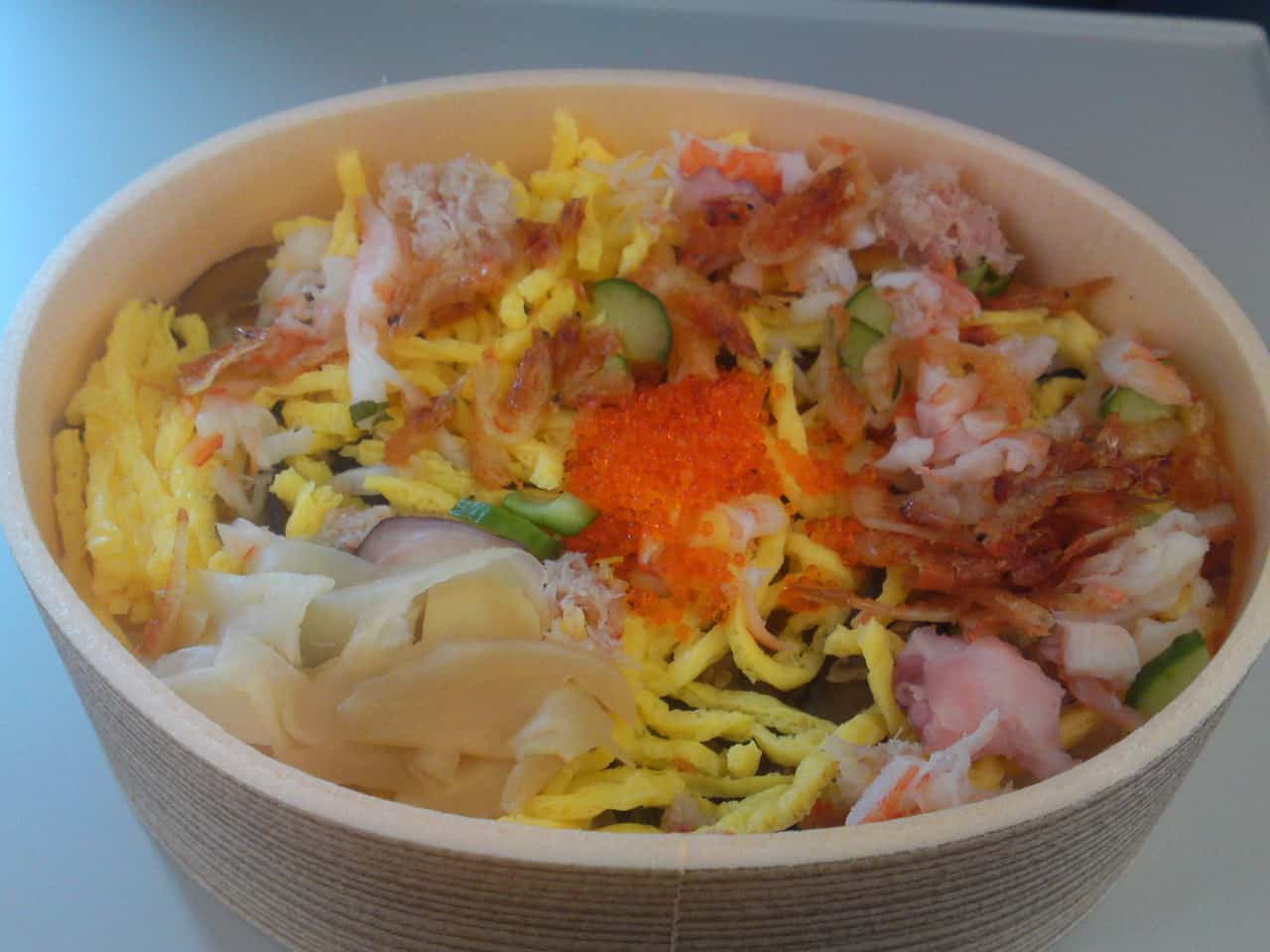 Although Mishima is away from the sea, it does offer a tasty Chirashi Zushi (Decoration Sushi) at its station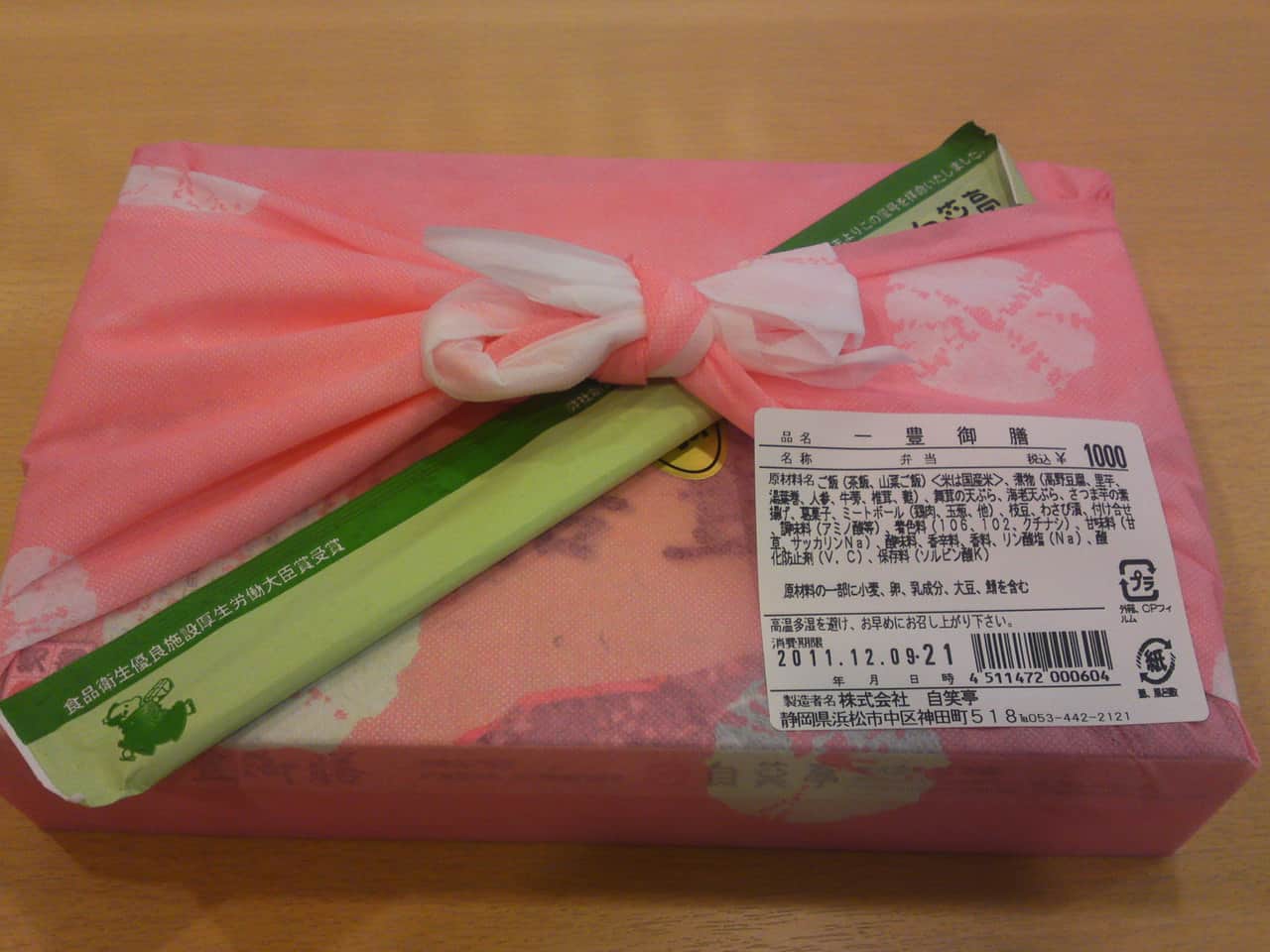 Some ekiben come in truly cute wrappings for collectors as the above "Kazutoyo Ekiben" sold at Kakegawa Station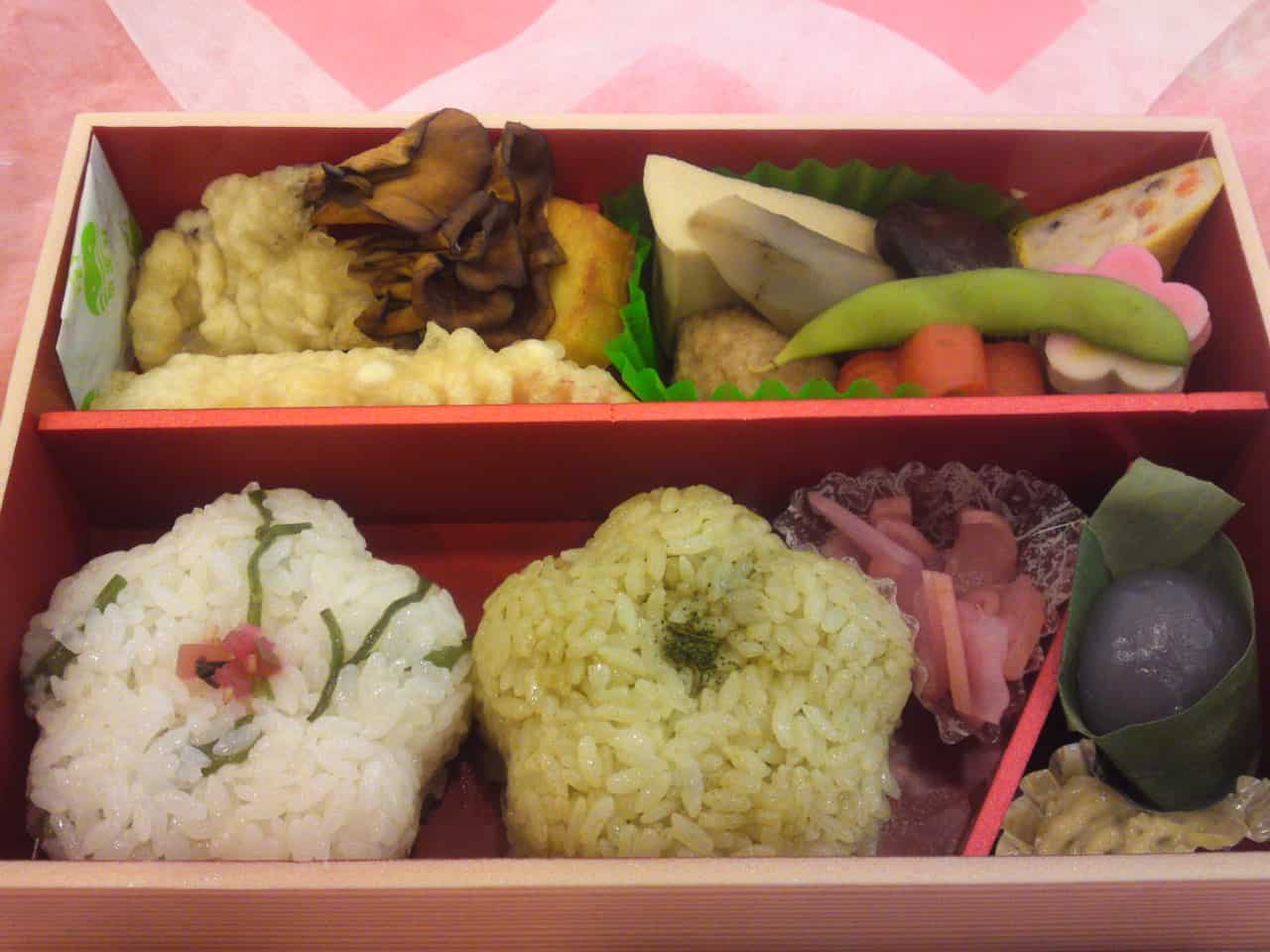 And the contents are as beautiful
Some stations like Shizuoka also have limited seasonal ekiben like this Winter "Chisen Fuyu Ekiben"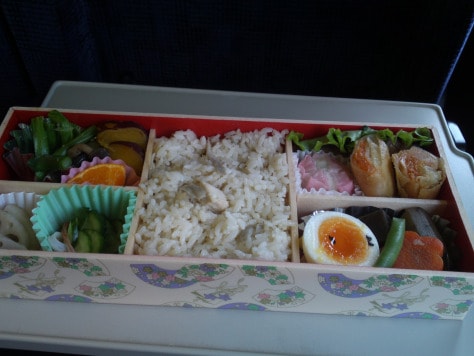 I savored it on the train to Tokyo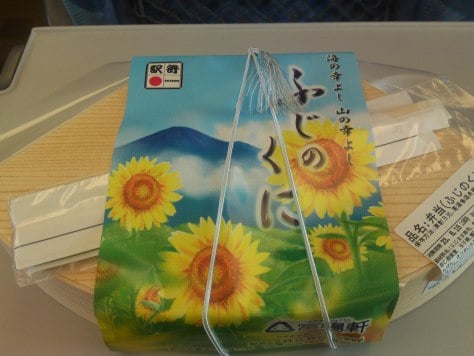 Even the Shizuoka Prefecture Tourist and Agricultural department promote themselves through ekiben like this "Fuji no Kuni/Mount Fuji Land" in Shin Fuji Station.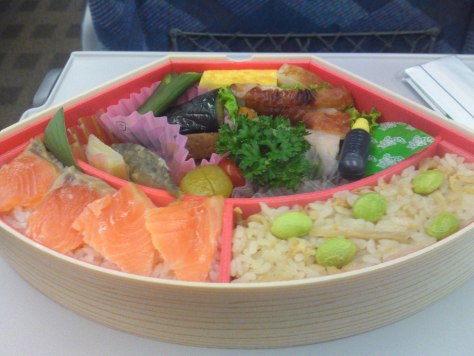 Mount Fuji-shaped Ekiben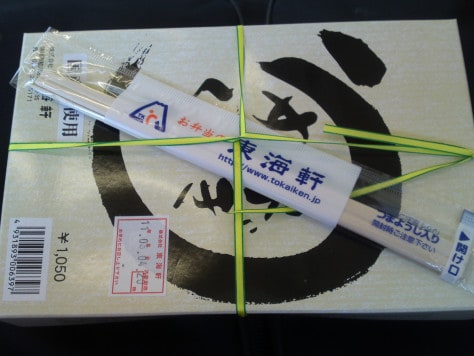 Broiled eels are a specialty of Shizuoka Prefecture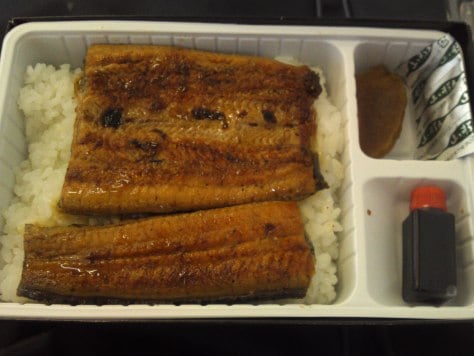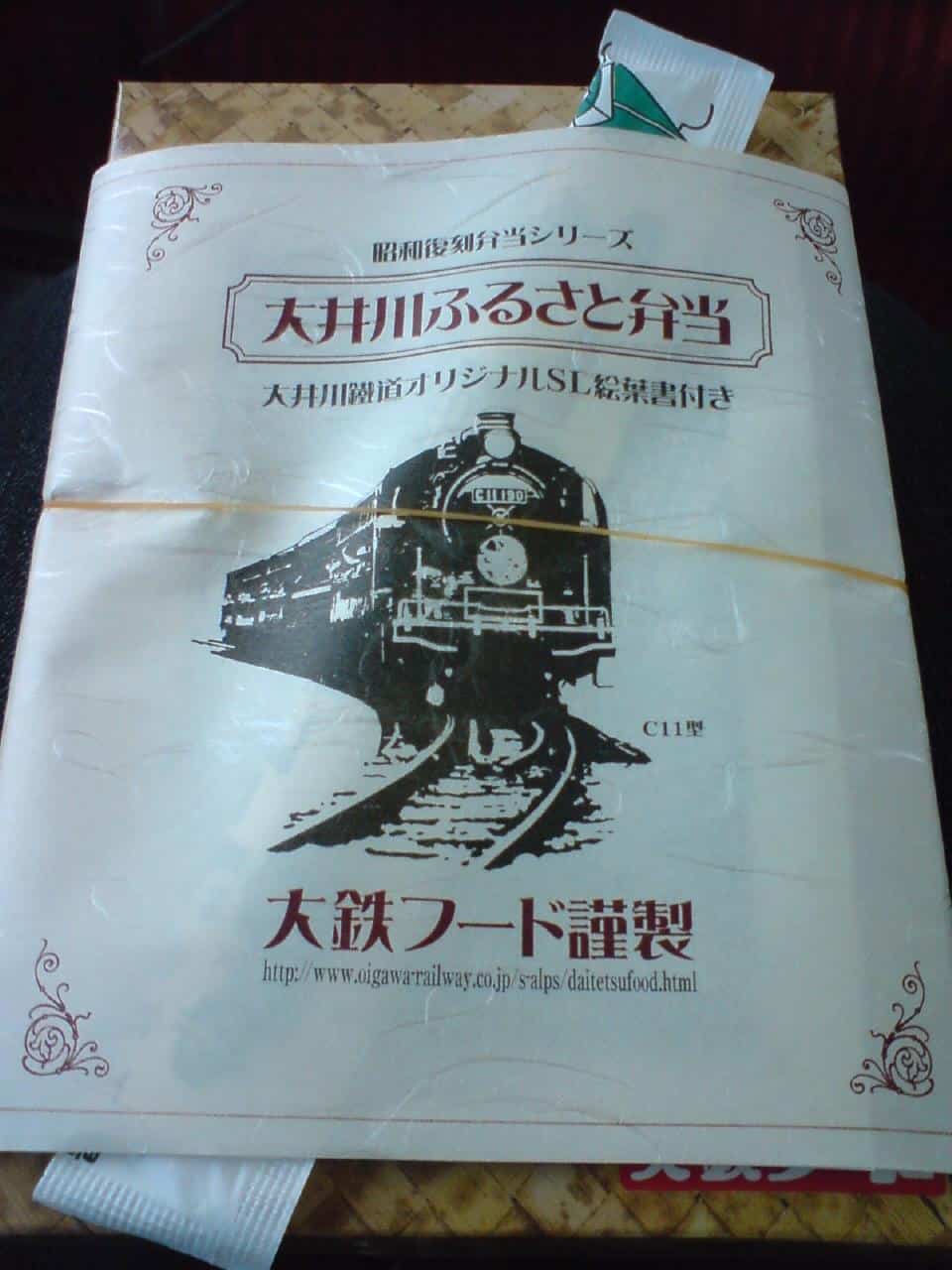 Simple and delicious! Don't forget some of the labels, wrappings and boxes can easily become collector's items such as the above Steam Locomotive Railway Ekiben which you can buy at Shin Kanaya Station.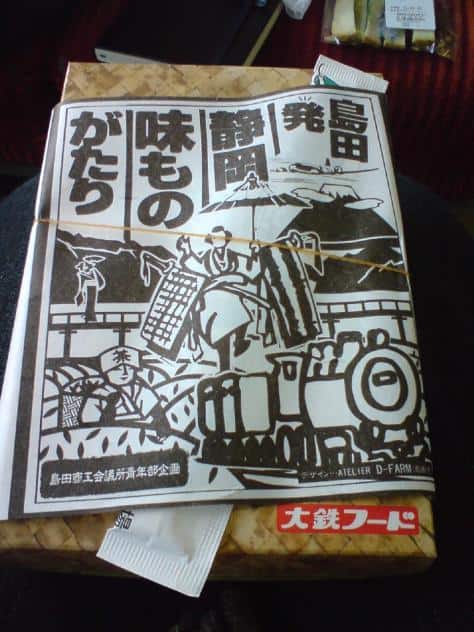 Another one at the same station depicting the Shimada Obi Festival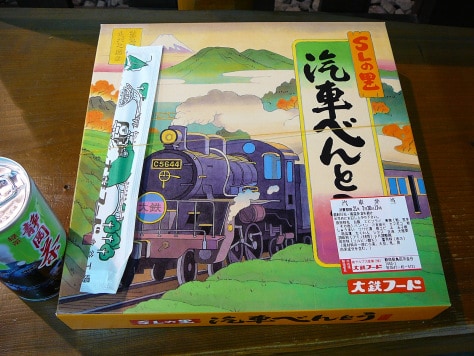 A third one colorful at the same station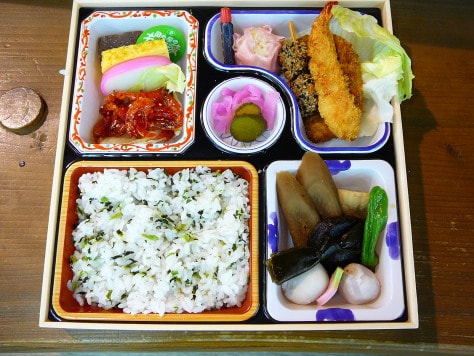 Containing a local product: green tea steamed rice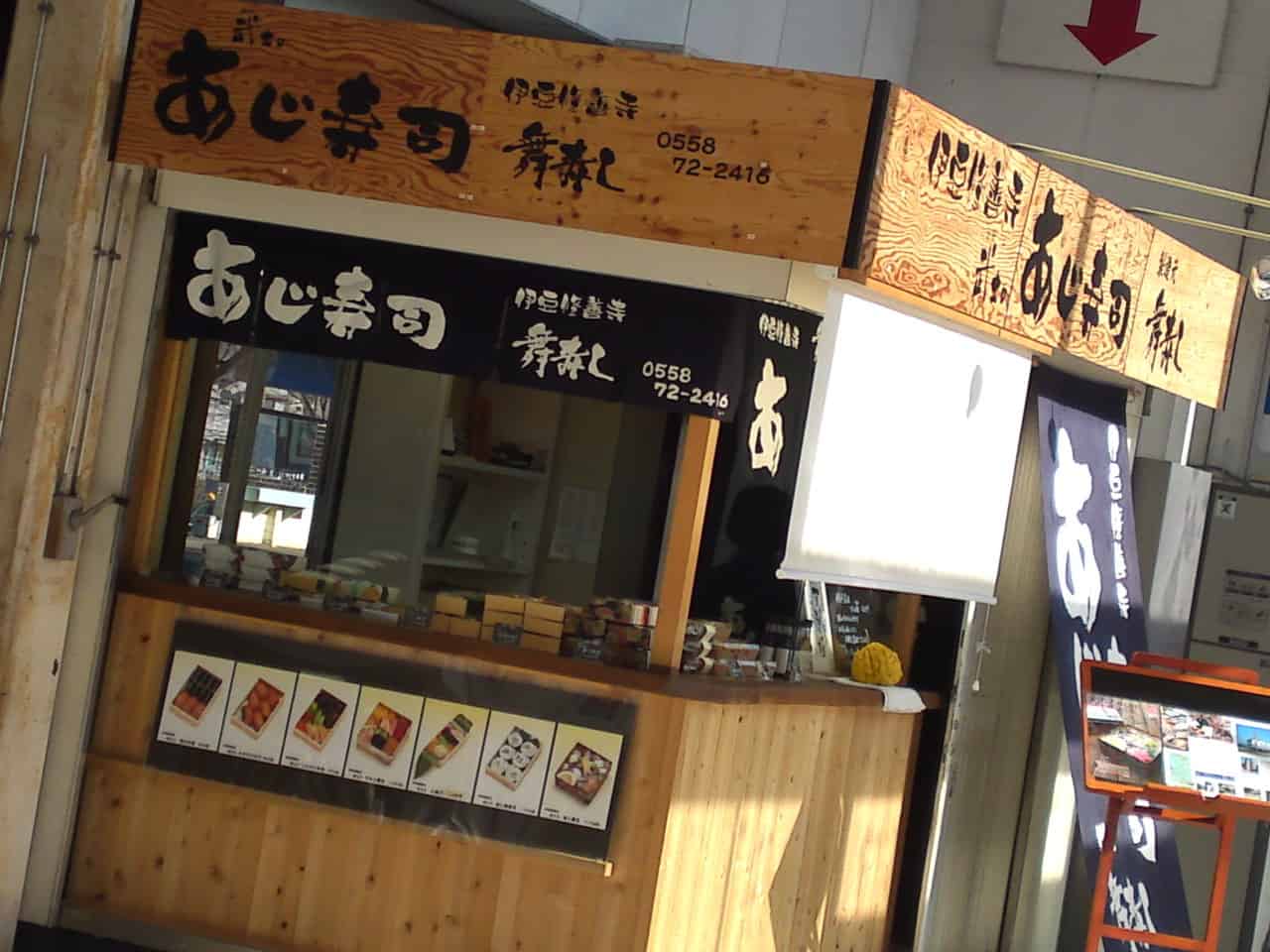 If one day, you have the chance to get down at Shuzenji Station in the middle of Izu Peninsula, do not forget to visit this stand selling "Aji Sushi/Horse Mackerel Sushi" with real wasabi. Now you know what to sample next time you travel through Shizuoka and the rest of japan: an unending gastronomy travel!