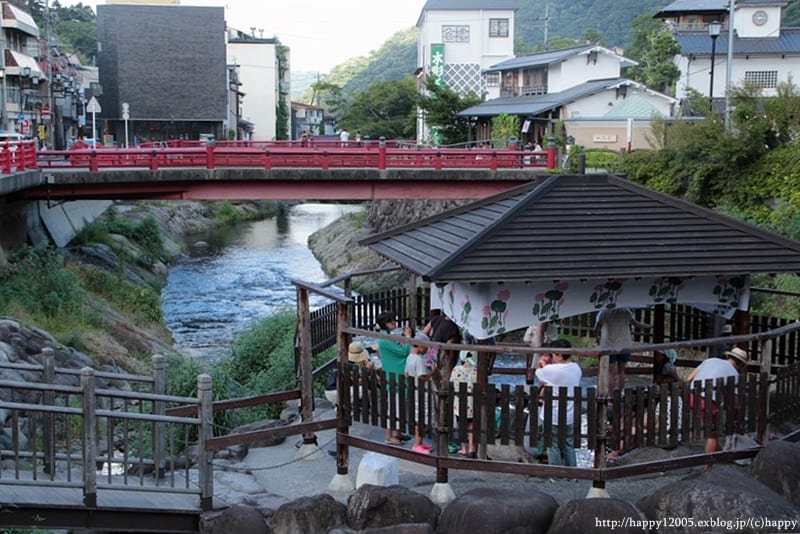 Japan is considered one of the most beautiful countries in the world by travelers and businesspeople alike, but the Land of the Rising Sun has more than meets the eye beyond the beautiful landscapes and historical sites. Japan is a country obsessed with cleanliness and it shows in everything you experience.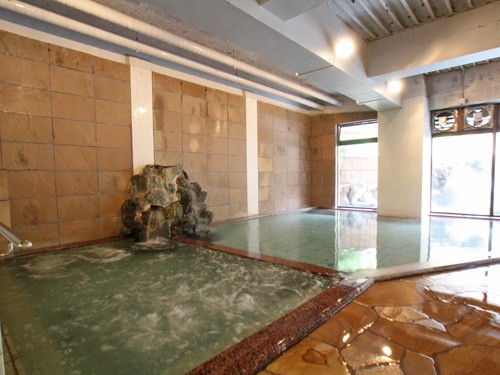 Japan has been blessed with an abundance of natural water naturally filtered by the environment as it flows down from the mountains. This active volcano-dotted archipelago is full of hot springs which have been used for over 1,500 years as a means of regular bathing and personal hygiene, unheard of in most ancient societies.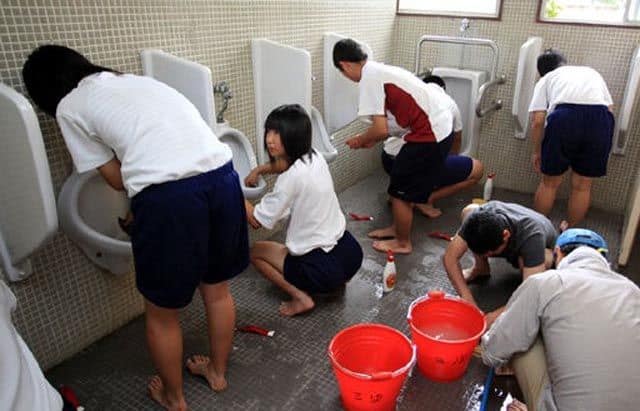 The Japanese do not wash inside the shared baths themselves, but clean their bodies first in showers in the bathing area. This is why, along with the continuous replenishment of fresh water, hot springs baths can be safely shared by multiple people. Japanese people love their hot springs onsen 温泉 not only to warm up their bodies in winter, but also to rejuvinate their skin and even cleanse their internal organs in summer.
The inhabitants of this crowded archipelago have always understood the vital importance of strict daily hygiene, be it that of individuals or groups. As early as the end of the 19th century, when Japan opened its doors to the rest of the world, Western visitors were shocked by this attention to the care of the body that they mistakenly interpreted as a lack of decency. Accordingly the Japanese are not bashful at all when it comes to speaking frankly about natural needs even when Westerners attempted to impose their customs and cultural values upon them.
Japanese "Magic" Toilets
The famous Japanese toilets that are marvelled at in the rest of the world are simply a part of ordinary life for most Japanese. Until 30 years ago, they existed only in two distinct forms. Japanese-style toilets, the oldest model that consists of a simple toilet above which you have to crouch (somewhat like inverted Turkish toilets). They can still be found as public toilets around Japan, though they are steadily being replaced. After WWII, flush toilets and urinals started to appear. In 2004, the Japanese toilet became "magical" thanks to the added electronics hidden inside their structure enabling the control of a bidet system. In Japan, bidets are commonly called "Washlets", a commercial name owned by the TOTO Company, a company based in Kitakyushu (Kyushu Island). Within a year, half of all newly built homes were built with Washlet toilets installed.
Apart from far better hygiene, easier maintenance and cleaning, the main reason for the popularity of this type of toilets is that many Japanese suffered from piles/hemorrhoids due to the physical effort required to stay in a crouching position above the traditional toilets. Actually, Japan has the largest number of clinics solely specializing in proctology and colorectal surgery in the world.
Though many public toilets, school toilets, and those found in temples and stations still have Japanese-style toilets, the Japanese prefer to sit down on a toilet at home, especially senior citizens, for whom the crouching position can become particularly difficult and uncomfortable.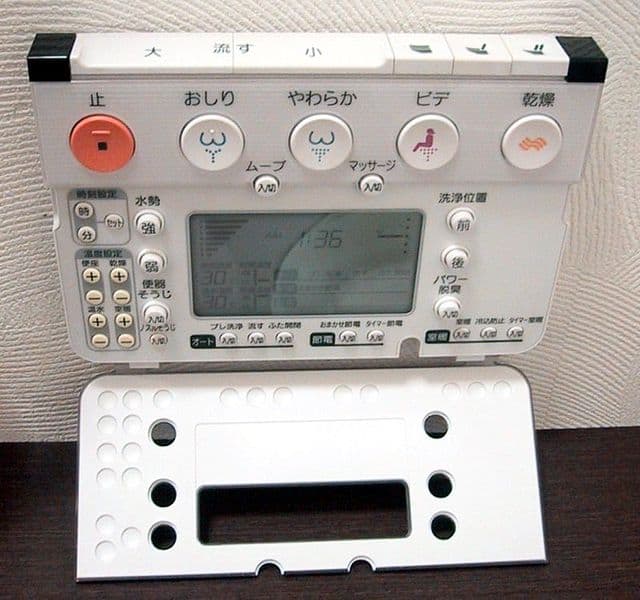 Are Airport Toilets the Best in Japan?
When you disembark at a Japanese airport you will discover incredible state-of-the-art facilities due to the fierce competition between the two biggest companies in the field, namely TOTO (50% share of the production) and INAX (25%), which make most of their profits from hotels all over the world, especially in the Middle East. There are many restrooms to allow tired travelers to relieve themselves after a long voyage, not only inside vast and spotless facilities but also equipped with the very latest in toilet technology. The toilets on which you sit are fitted with two types of washlets for which you can regulate the temperatures: one to wash your backside, the other for women only. Even if you do not understand Japanese, the small illustrations will guide you. And they are even equipped with hot air drying systems for people who for hygiene reasons do not want to use paper at all! Of course, many fine hotels are equipped with such toilets, but you will find toilets like this almost anywhere in Japan: railway stations, parks, beaches, and supermarkets where they will always be state-of-the-art and of course spotlessly clean.
The Japanese even went as far as devising a mobile telephone app called "Check a Toilet", which will enable you to find the nearest public toilets, wherever you are!
"Otohime": A Toilet Invention for Women
Many Japanese ladies feel embarrassed by the notion of someone being able to hear the sounds made during visits to the toilets to the point of developing a kind of phobia called "timid bladder"! To hide the noises, many women continuously flush the toilet the entire time they use it, thus wasting a huge amount of water. As education campaigns could not help eradicate such a practice, a system was devised during the 1980's which reproduces the sound of water being flushed without actually having to flush. TOTO callse this device Otohime 音姫, which literally means "The Princess of Sound". This device is installed in most new toilets for ladies, while many old public toilets in women's restrooms are also equipped with it. The Otohime can either be an independent device fixed on the inside wall of the toilets or as a component of the washlet. One can activate the device by pressing a button or with a hand passing in front of a sensor. Once activated, the device will emit a similar sound to that of a real water flush. Thus more than 20 liters of water can be saved every day with such an apparatus.
Thousands of Ways To Stay Clean in Japan
Apart from the toilets, you will also discover that the hygiene standards in Japanese hotels is almost unheard of in western establishments. You will not find a star ranking system that allows the tight-fisted hotel owners back home to do without advantages considered as the norm in any Japanese hotel. Any decent standard hotel provides shampoos, eau de toilette, razors, combs, brushes, and others, replenished every day with your sheets, and this in hotels costing less than 50 euros a night!
Strangely, it has turned into a cutthroat competition as to which establishment can offer the best amenities, even non-hotel businesses. Even away from Tokyo, I know many a restaurant which, in their state-of-the-art bilingual washrooms, offer you mouthwash, disposable toothpicks, and even ear cotton swabs.
Speaking of paper, the options in Japan are endless: single layer, double layer, triple layer, soft, extra soft, white, colored, with motifs all kinds; I just can't mention them all! Sometimes an entire aisle is used to display them all.
Hand wipes/wet tissue come in a dizzying array of types, for babies and older people, men and women, even sports- themed! When in Japan, you have no excuse not to keep your hands clean!
Compared to many countries, the standard of hygiene in Japan is incredible. From baths to toilets to paper, even germaphobes can find something to take comfort in, in this clean and beautiful country.