Chef Yoshiteru Oota, 太田喜輝さん, opened Hinayoshi 12 years ago in Mishima and moved his old izakaya to its present location 6 years ago only a 7 minute walk from the South exit of JR Mishima Station.
IZAKAYA RANKING: +3
Service: +3 [Very friendly and attentive] Facilities: +3 [Overall very clean. Beautiful washroom.] Prices: +1-2 [Reasonable] Strong points: Sake, Shochu, Umeshu, local seafood, yakitori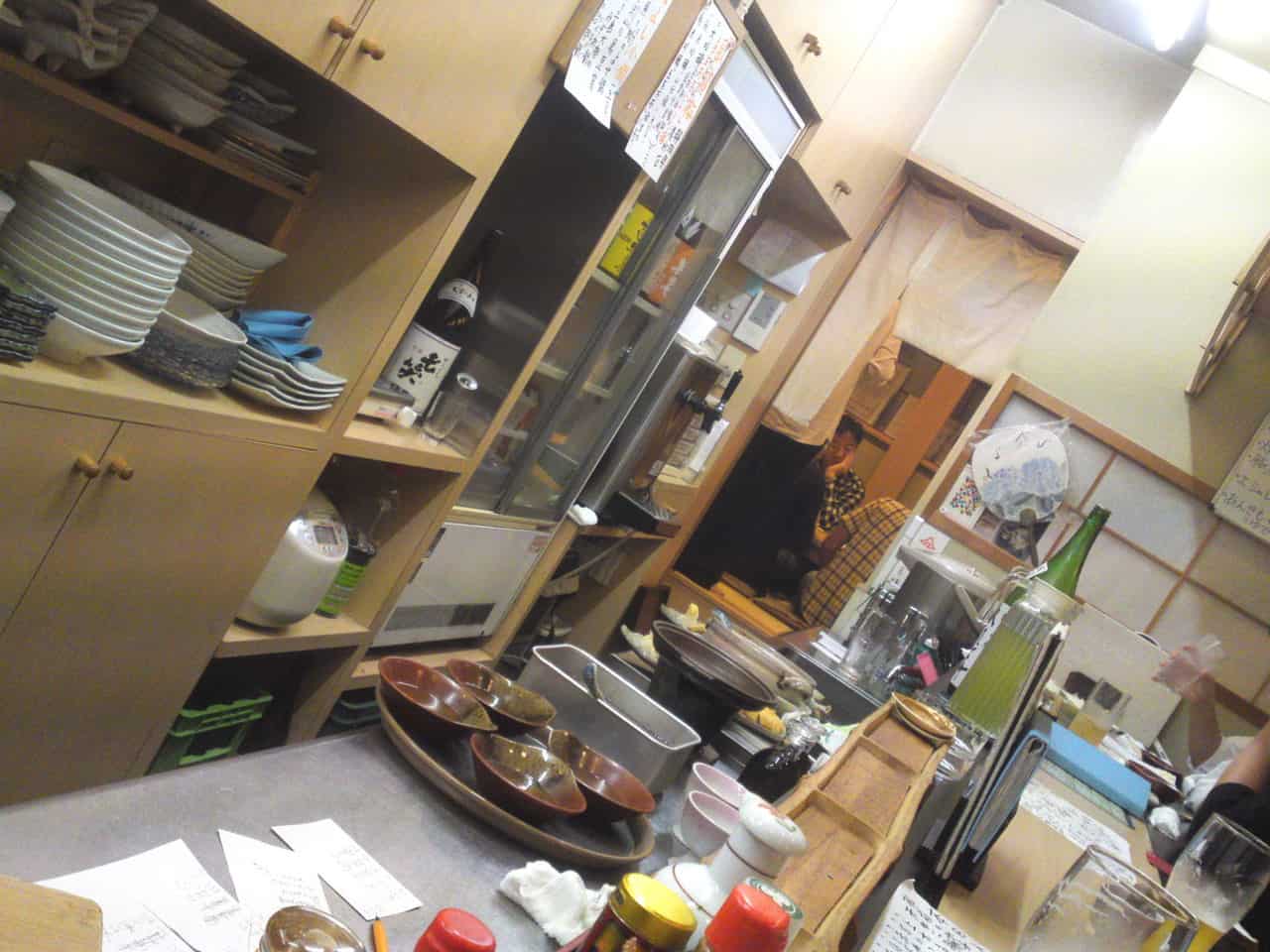 Even after 6 years of constant cooking and serving the place is spotlessly clean
When you realize he has only his wife and (sometimes) his mother-in-law to help, Yoshiteru must be extremely busy morning to night –  ordering, buying and taking back home the day's fish, vegetables and what else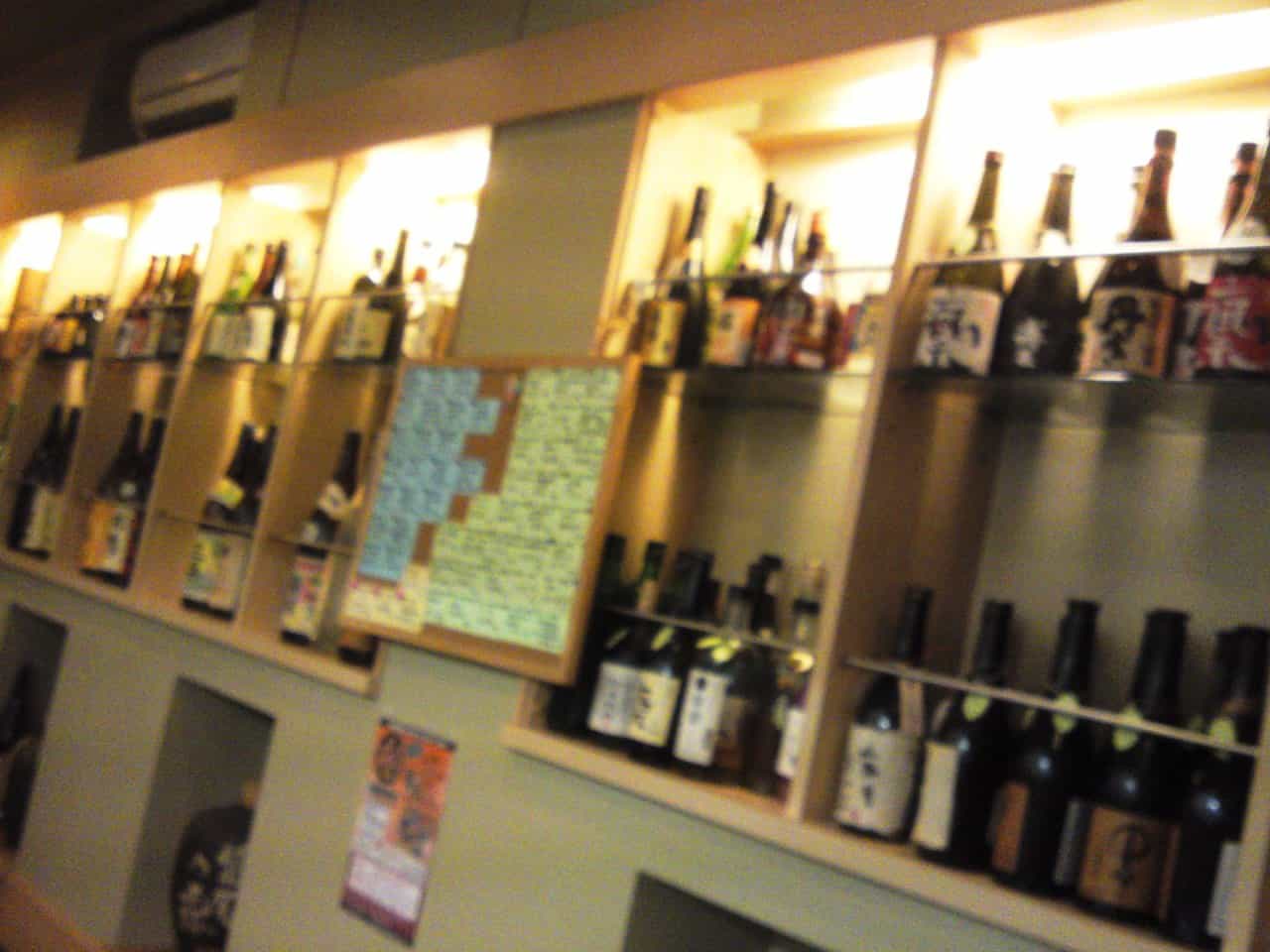 With an incredible list of 50 different kinds of sake, including about 25 from Shizuoka Prefecture, an unending list of shochu (even some featuring Shizuoka!), awamori and umeshu, this must be the place to go drinking in the east of the prefecture. You will soon understand how the place is so deservedly popular, as it is full by 6:30 pm. Make sure to reserve beforehand!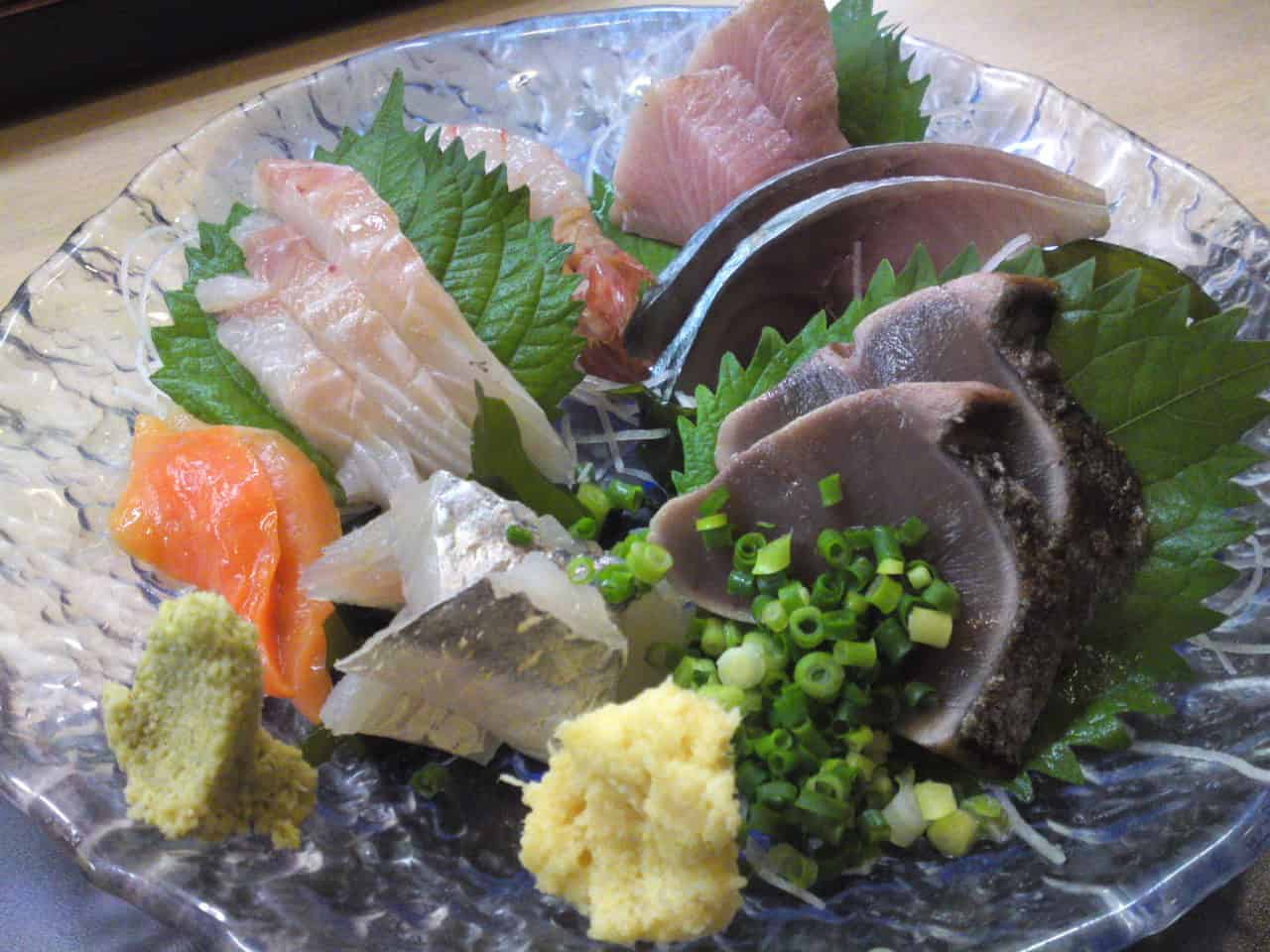 The sashimi is simply first-class, and would be impossible to buy in Tokyo as the fish comes directly from the major fishing harbors of Numazu City, Shimoda City in Izu Peninsula. The plate above even includes rare Shizuoka Botan ebi/large sweet prawn and Tobiuo/flying fish from Shimoda. Moreover, Yoshiteru makes a point even when the place is full to introduce each fish and its origin to each customer.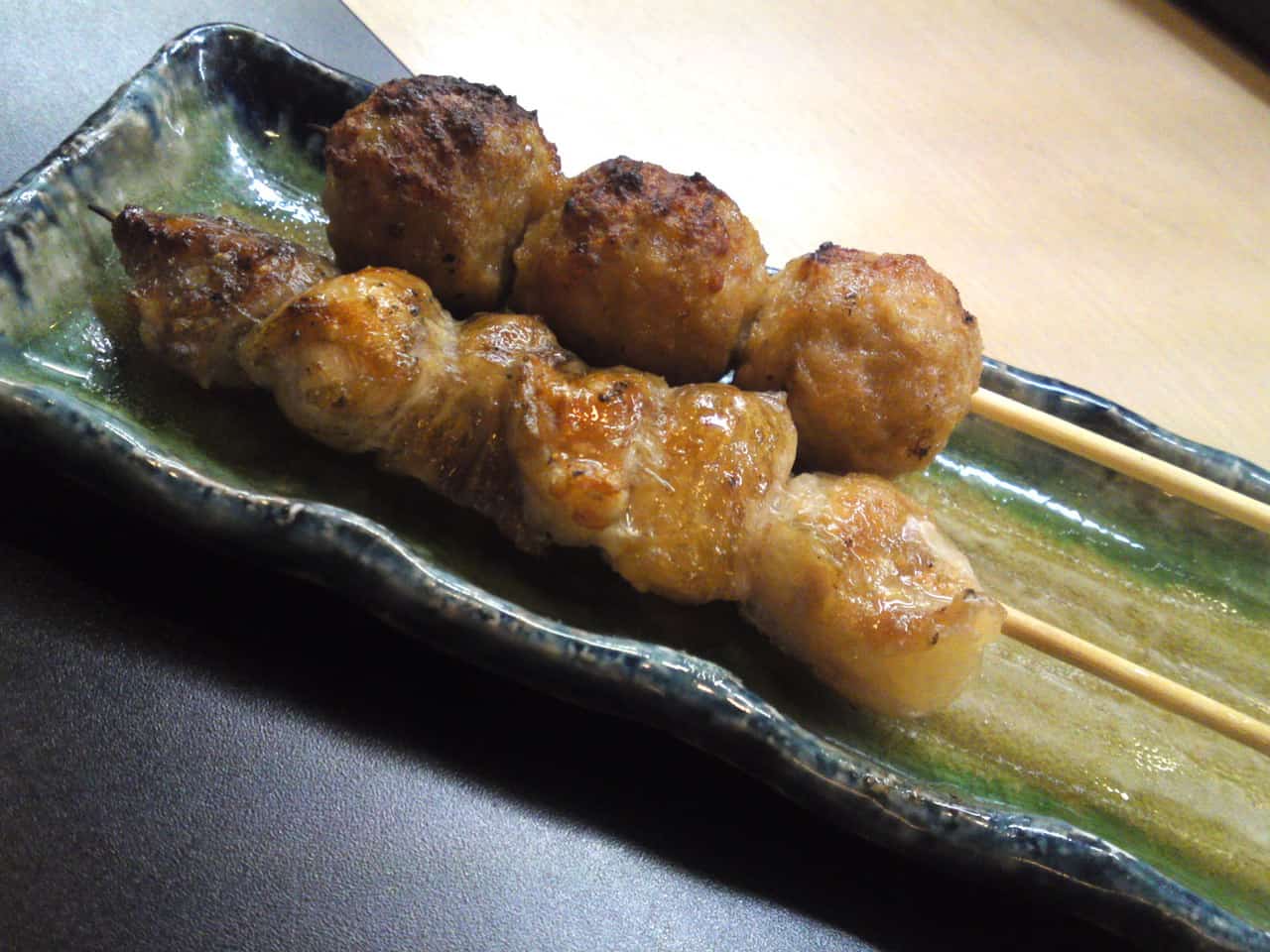 This time we sampled only tsukune/chicken balls and shiri/chicken tail, but you must come again just for the yakitori. Actually it would be hard to try everything the first visit, so be warned.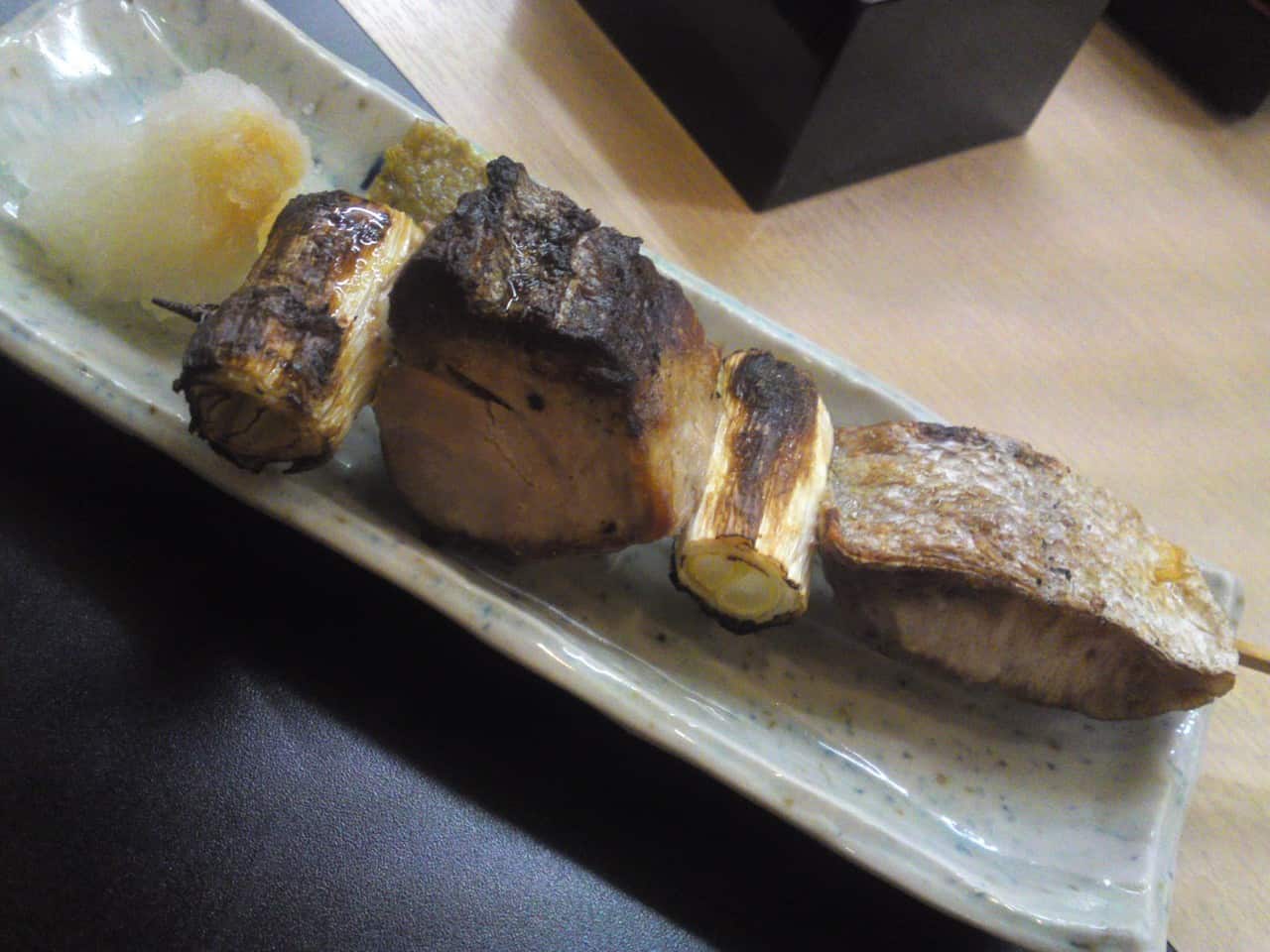 The raw fish is extraordinary and the cooked fish sublime such as the "negima" above with tuna and amberjack served with yuzu koshio and grated daikon and ginger.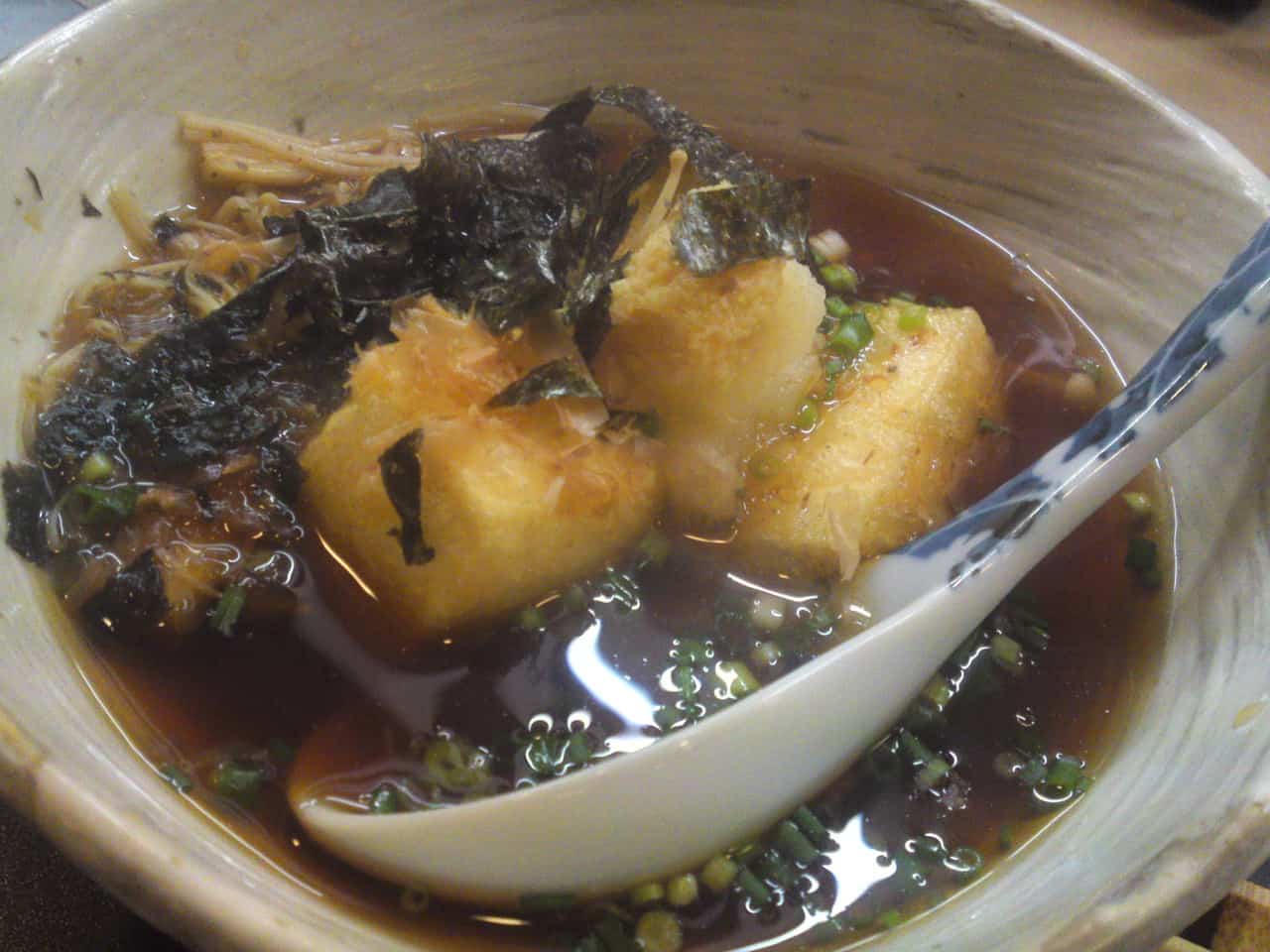 If you like tofu you must ask for agedashi tofu, a must-try Japanese delicacy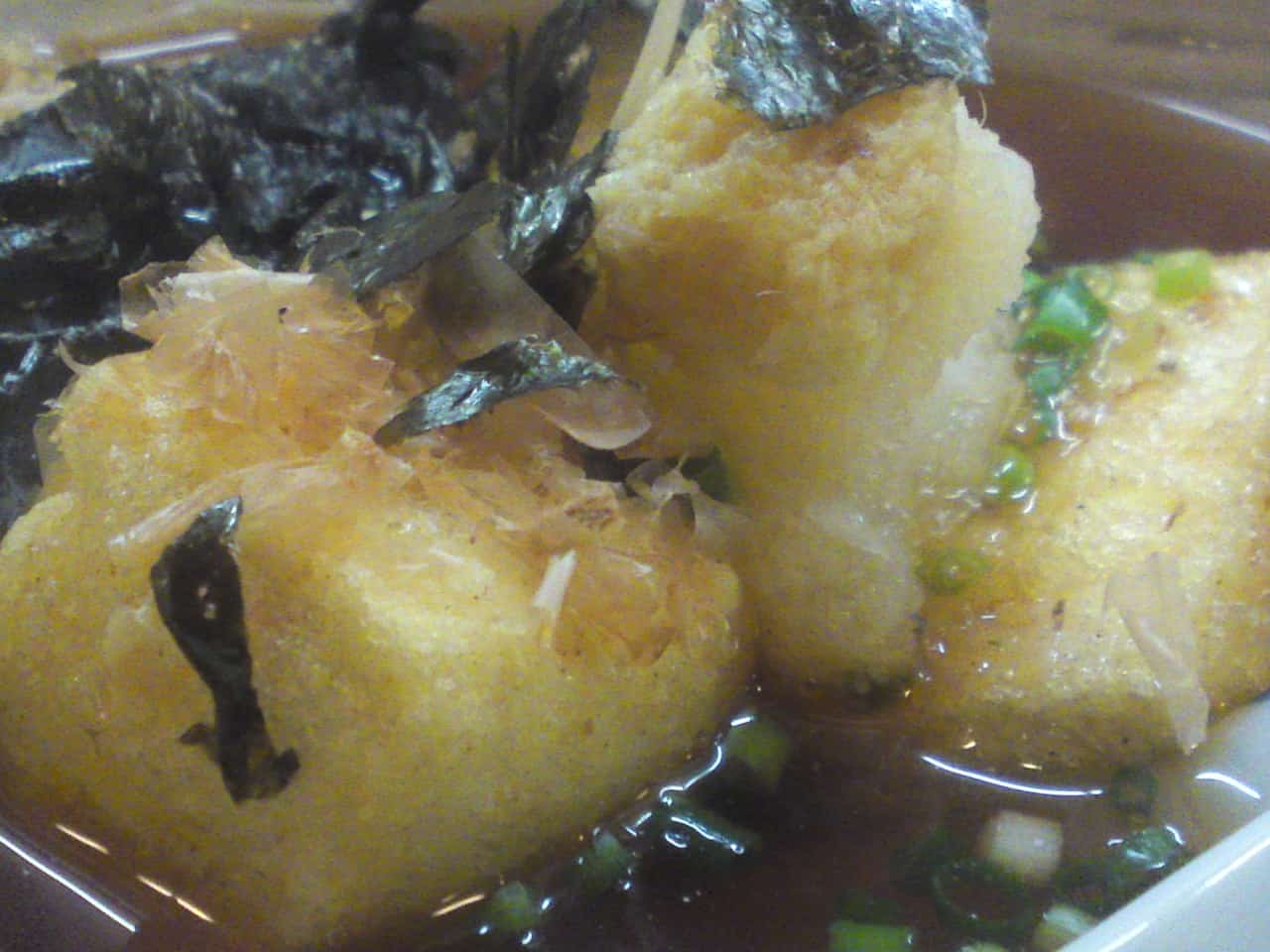 The soup is just perfect, no wonder that in these times of economical crisis the establishment is full with local regulars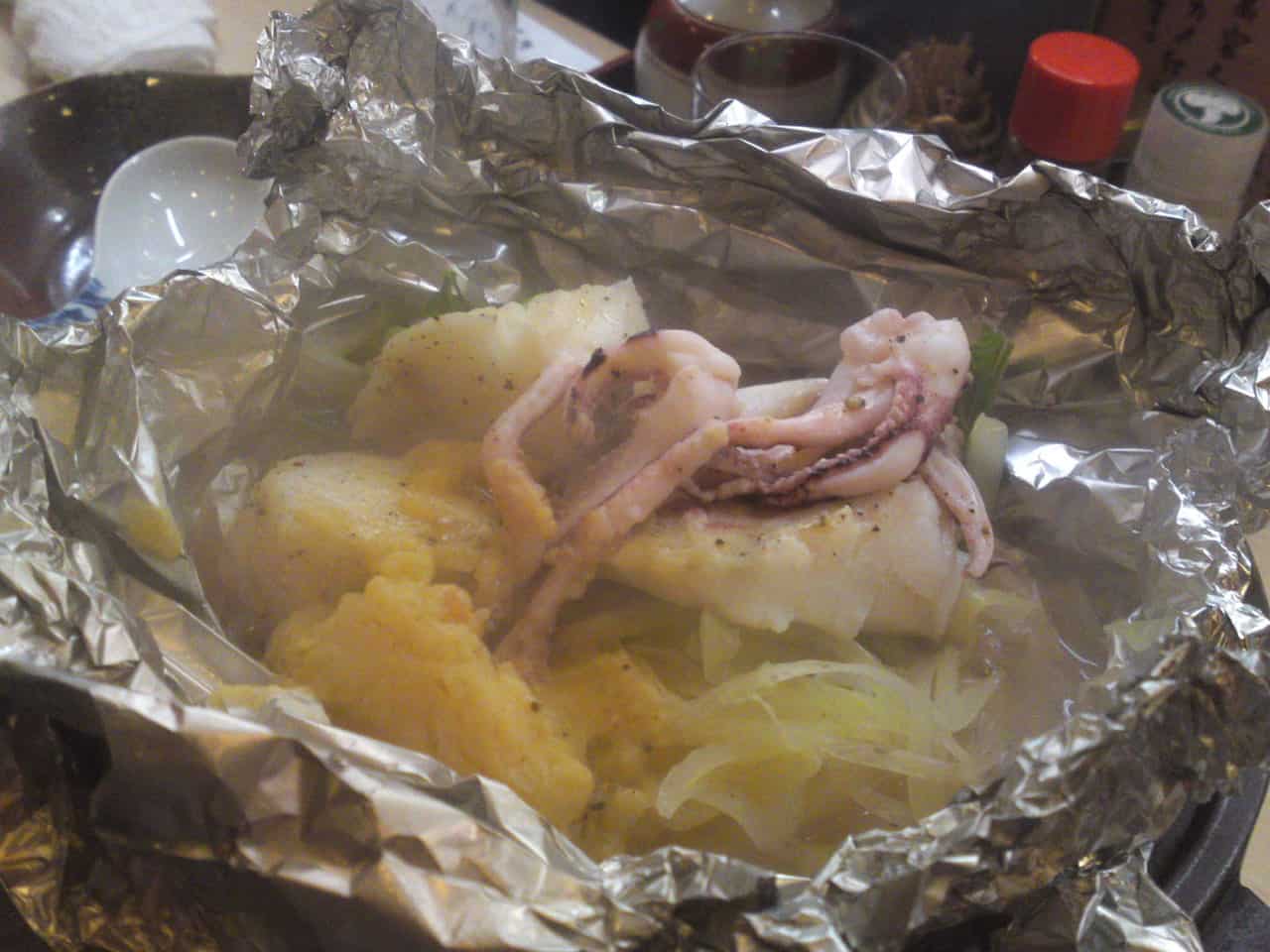 Seafood and vegetables steamed in Seikyou Miso. The wife will first open it for you, eventually let you take a photograph and mix it for you.
IZAKAYA RANKING SYSTEM
IZAKAYA RANKING:
+1 ought to be visited at least once
+2 could be become a regular visit
+3 must visit!
Service:
+1 standard
+2 pleasant
+3 very good
Equipment & Facilities:
+1 standard
+2 excellent
+3 Superb
Prices:
+1 cheap
+2 slightly expensive but good value
+3 expensive but good value
[cft format=0]