My first visit to Koiwai was during an annual firefly walk on a muggy July evening. We arrived as dusk was settling on the farm, and waited at the edge of a large group of tourists who were hastily applying bug spray to bare legs and hands. Only a few weeks before, the Koiwai firefly walk had been featured on NHK, causing tourists and locals alike to flock to the farm in response.
Our guides rounded us up and steered us away from the bright building lights, giving our eyes some time to adjust to the darkness. Soon we were headed off, tour guides spaced out evenly among us, their flashlights lighting our way. We headed into the forest, until we could hear a stream chuckling nearby. Here the flashlights were turned off, and everyone waited with baited breath, not wanting to disturb the silence that permeated the woods, although the simple act of us being there seemed to have already scared the insects away.
Suddenly a child's voice rang out in the darkness, "look!"  I scanned the darkness, my eyes straining against the black until I saw it, bobbing an uneven path through the forest.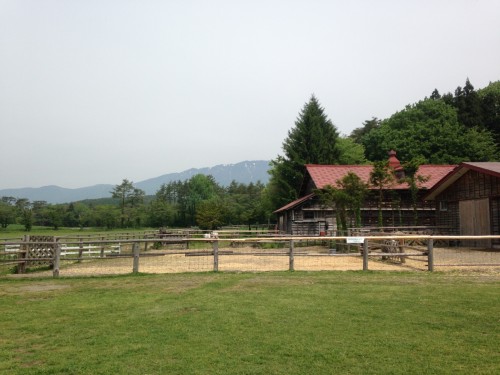 We didn't have fireflies where I grew up, for me they still carry a glimpse of magic and mystery. Although our guides gave very thorough explanations of firefly species and habitats, and following the tour I had a much better understanding of fireflies. I still get irrationally excited when I see them lighting a path in the darkness.
Since my firefly walk, I have been on two snow shoe excursions, and a bus tour. Each of the snow shoe walks was unique, one focused on identifying animal tracks, looking for the differences between a tanuki's longer gait and a ferrets quick step. While we walked, we made homemade ice cream in a small tub, which we took turns dragging behind us.
The other was held at night, and focused on stargazing. Identifying the various constellations spread out in the sky above us, together we also recreated the Big Dipper with candles held upright in the snow.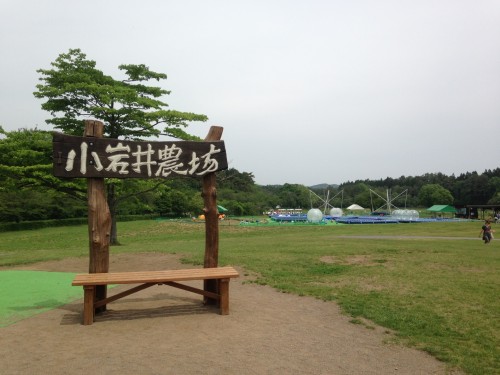 Koiwai is unique, not only in the tours it offers but also in the range and variety of projects it is involved in. Established in 1891 it functions mainly as a dairy farm, producing milk, and cheese and yogurt, all of which can be purchased at their stores, or tasted at the restaurants located on site.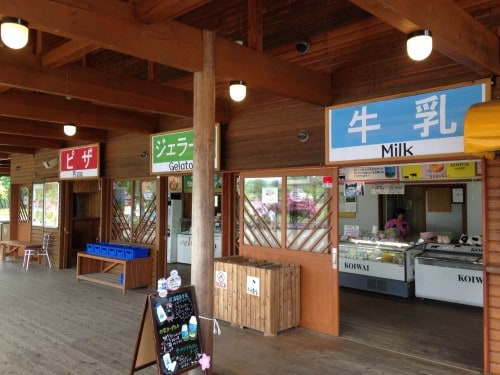 But it also works on maintaining the surrounding land. When it was first established, Koiwai sat on acres of fields and volcanic rubble, the founders envisioned lush forests and coexistence with nature, which spurred them to begin the 100 year forest, an afforestation project which has been largely successful.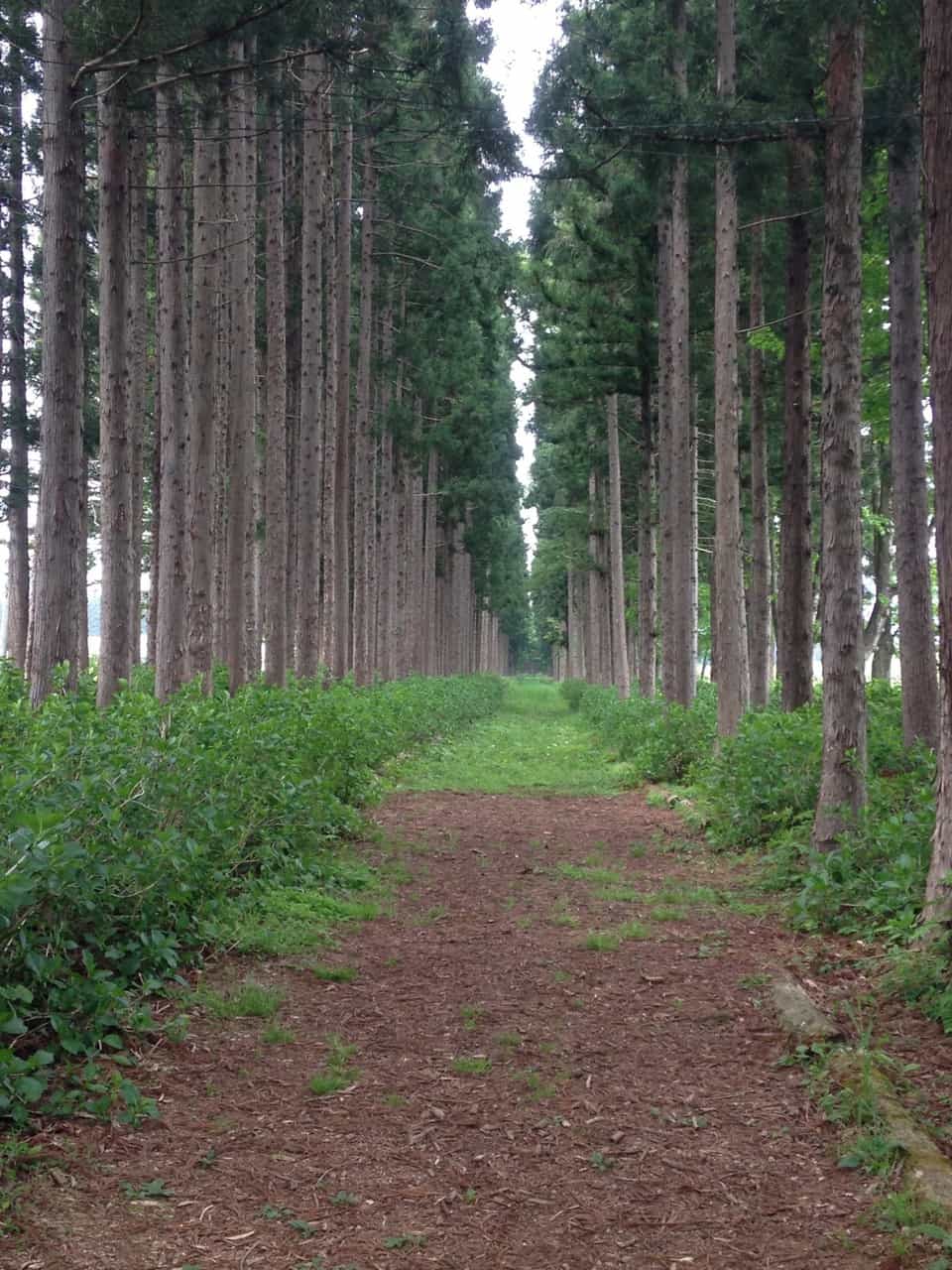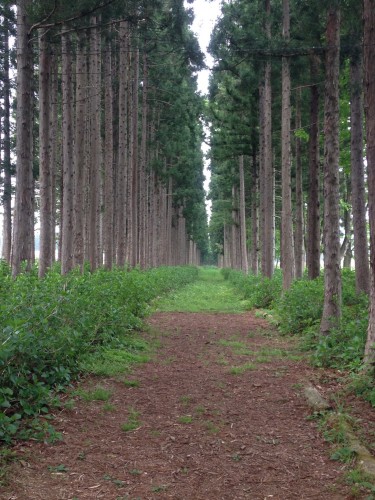 The farm also functions as a park and sight seeing location. It offers bus tours which highlight the history surrounding the 7,400 acre property, The tour buses visit sights such as Ippon Sakura, and the Biomass Power Station. You can drive past the old Amihari Highway, which used to lead from Shizuguishi to Amihari Onsen and potentially still does. And on the drive back, have a quick stop over at a natural refrigerator that was built into the ground in order to keep dairy products cold before electricity was widespread.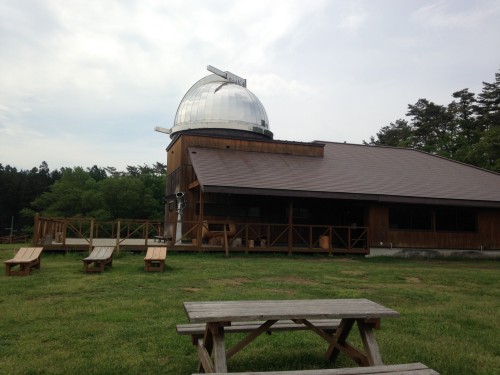 Besides the bus tours, the farm offers arts and crafts, archery, zorbing, and horseback rides. You can take lessons in woodworking, and wool spinning. And join tours on stargazing, plant identification, and much more.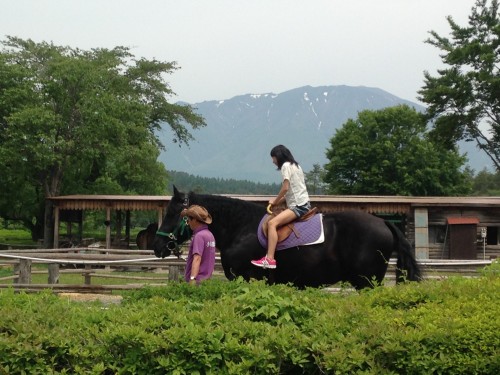 For a full list of tours and activities offered check out the official Koiwai 
The website is in Japanse, but depending on your browser the automatic translation isn't too horrible.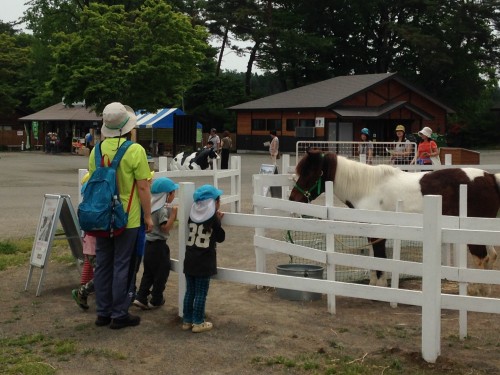 The price for a simple admissions ticket is 800 yen, but the tours cost an additional fee, usually around 1000 – 2000 yen.
You can enjoy Koiwai's homemade dairy products in the form of Gelato, Soft Serve Ice Cream, or even Pizza!
It's a bit expensive to enjoy these activities, but the money you spend helps to protect and preserve the culture, history, and natural landscape of the surrounding area, so it's money well spent.
Hopefully you get a chance to enjoy it as much as I have.
| | |
| --- | --- |
| Name | Koiwai Farm |
| Category | Farm |
| Address | 36-1 Maruyachi, Iwate-gun, Shizukuishi-cho 020-0507, Iwate Prefecture |
| Access | [map]36-1 Maruyachi, Iwate-gun, Shizukuishi-cho 020-0507, Iwate Prefecture[/map] |
| Opening Hours | April 15 - September 30th - 9:00 - 5:30, October 1st - November 18th - 9:00 - 5:00, November 19th - January 3rd - 12:00 - 8:00 |
| Price Range | Entrance: Adults- 800 yen Children- 300 yen |
| Payment options | Cash |