Ohhhh, hand-made paper. I remember going through and feeling my mother's old collection of Japanese washi papers as a kid, loving the texture of the delicate veins of natural fibres weaved into a smooth layer. I even went through a phase of making my own paper, using everything from onion skins, laundry lint, and dog hair. As you may have guessed, I had mixed results. Regardless of my sub-par paper-making skills, my Frankenstein-esque experiments only seemed to heighten my curiosity for one of Japan's glorious artistic achievements: washi paper.
On an unseasonably warm January morning, I went on a quest to learn more about this rich crafting history. In Ayabe city of Kyoto prefecture (京都府), I spent the morning at the 800-year-old Kurotani Washi (黒谷和紙) Village, learning about the process of paper-making, the efforts being made to carry this tradition onwards and tried my hand at making my own washi paper.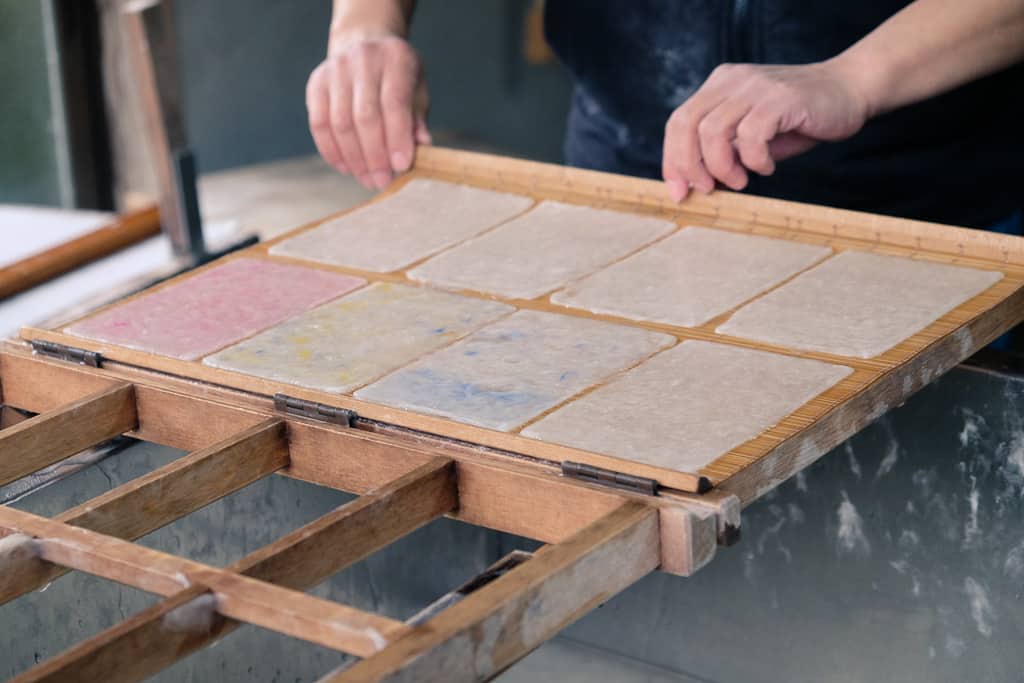 Kurotani's Washi History
The abundance of raw materials in northern Kyoto Prefecture made it an optimal place to sustain its rich washi culture. It also happened to be a fitting location to harbor fugitives during Japan's feudal history. As a popular legend tells, defeated Heike clan soldiers, who, to escape their pursuers, chose the secluded valley of Kurotani to hide out. As a way to make a living in exile, the soldiers spent their days farming and making the now famously durable, mulberry washi paper of today.
Almost a century and a half later, the once robust paper-making community of over 60 families has dwindled to 10 families. In the face of modern times, the Kurotani Washi Cooperative implemented several programs that allow people to try their hand at making washi paper. Kurotani has managed to maintain its made-by-hand heritage and rightfully earned its status as an Intangible Cultural Property of Kyoto. Their washi is used for everything from printmaking to restoring damaged paper sliding doors, catering to clients from all over Japan and overseas.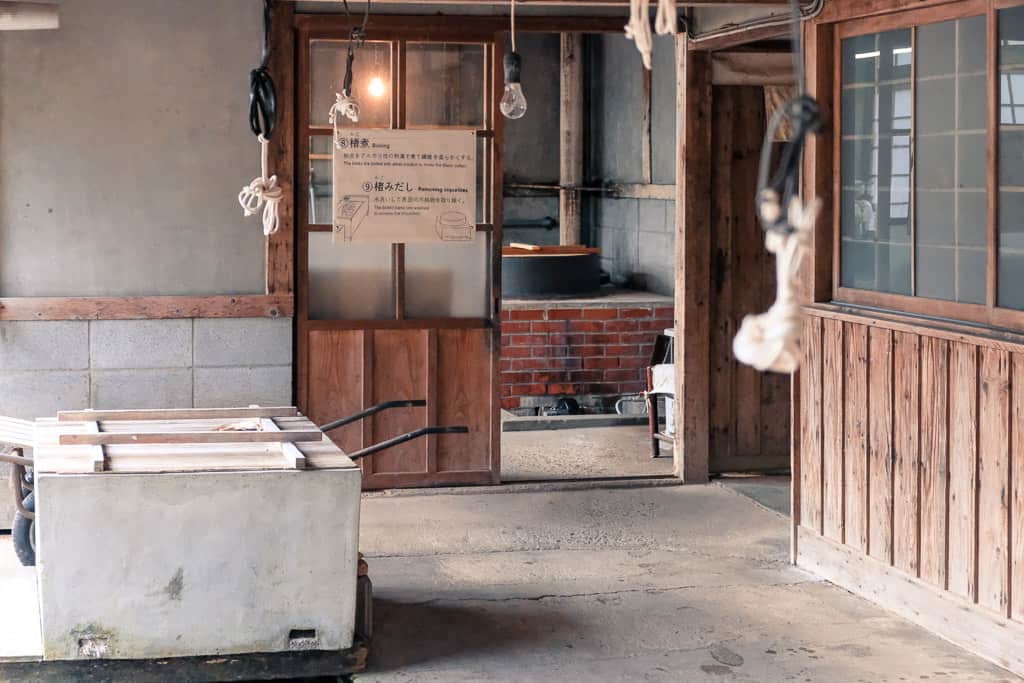 Handmade Japanese Washi of Kurotani Village
As I turned off from the highway into Kurotani Washi Village, it seemed like all noise from the busy road evaporated into the walls of the valley. The Kurotani Washi Center, where I met my guides, faced out onto the narrow Kurotani River that runs through the village. For centuries, the river has provided sustenance to its paper-making tradition here. Mulberry trees lined the lowly lit valley, and as if this place couldn't get any prettier, a lone cherry tree had started to blossom, out of season.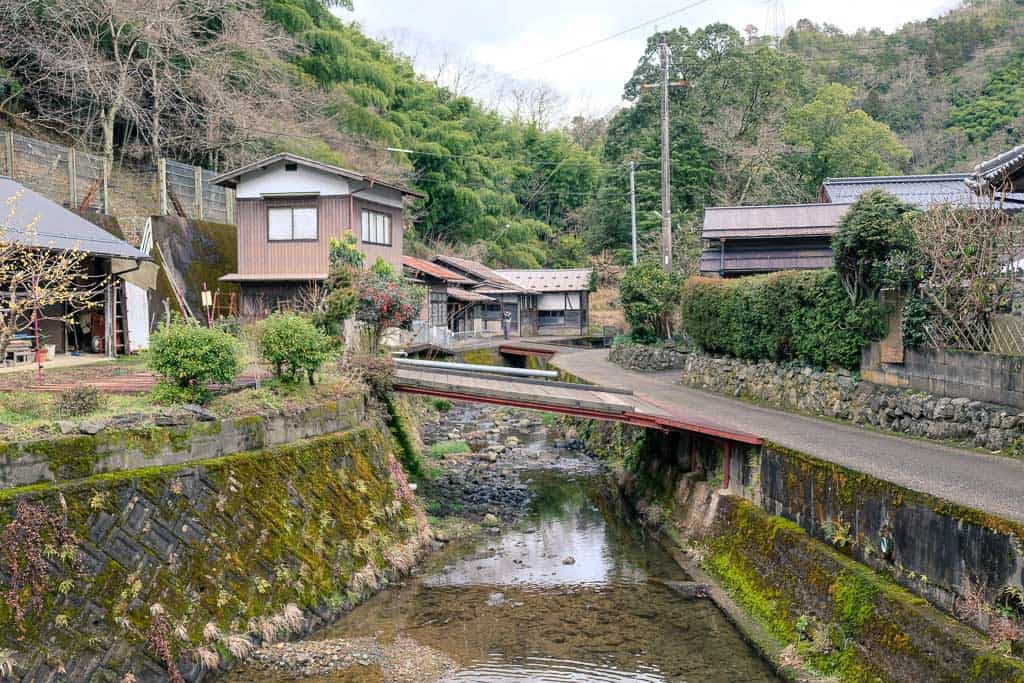 The Kurotani Washi Process
We were met by Mr. Yamamoto, one of the washi makers who continue to work in Kurotani. We followed him to the mulberry soaking station where one of the papermakers generously allowed me to photograph her as she worked her magic. In a lovely Kyoto dialect, she explained that the mulberry takes weeks to soak, and the various steps of steaming, pounding, rinsing makes it a labour of love.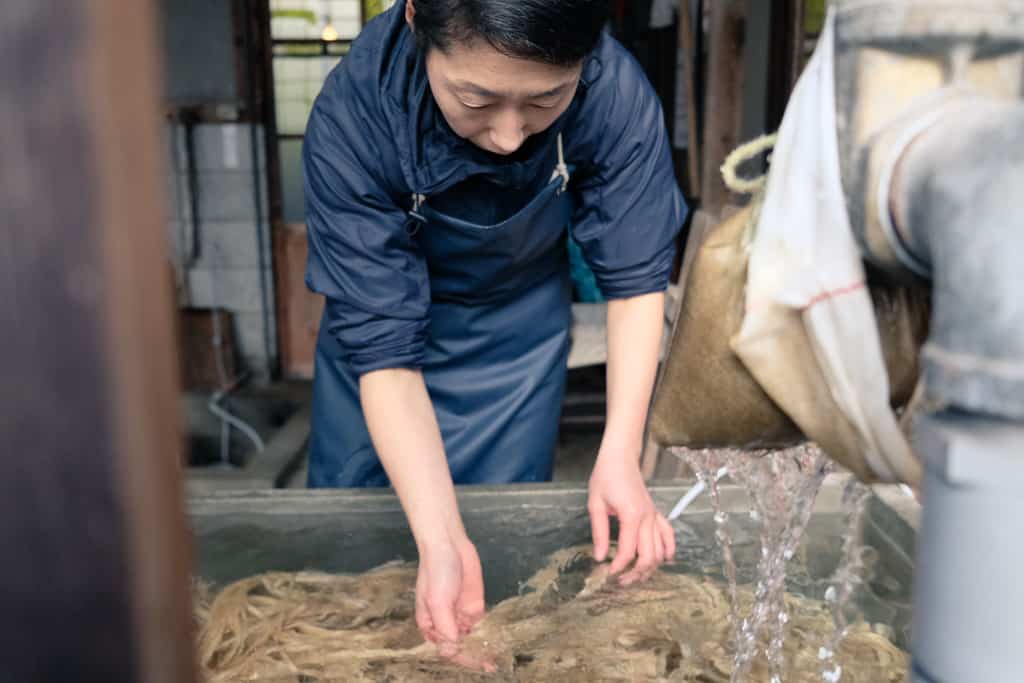 As we walked through several of the buildings, we passed by cement waterways and machines both old and new.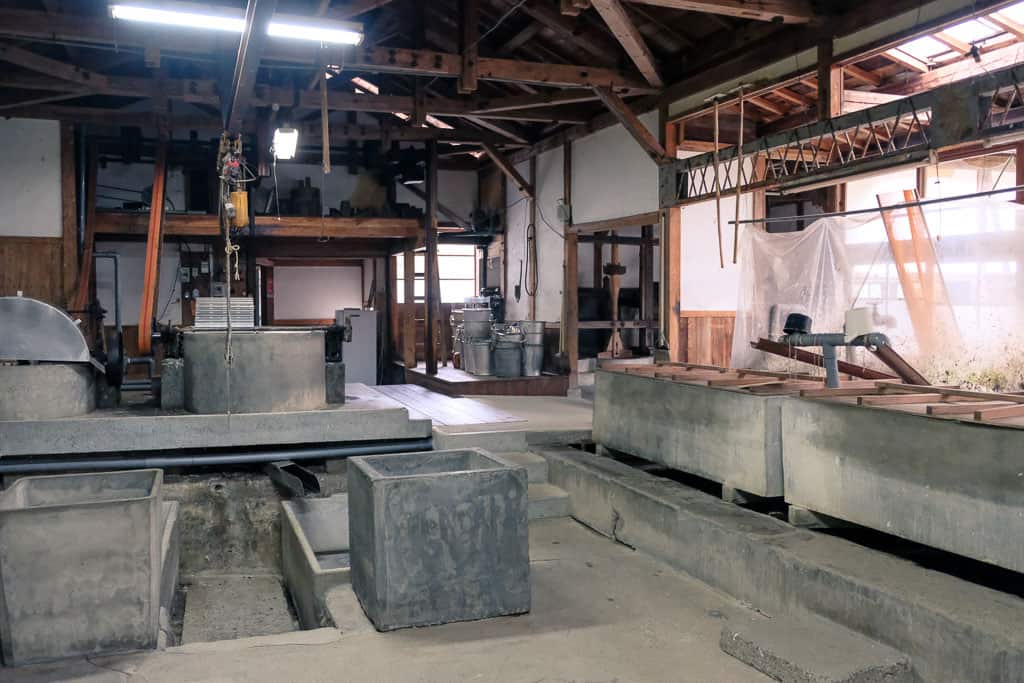 Finally, the main event, at least for me. I've always been fascinated by movements of traditional paper making– the swaying of pulverized fibres in a mesh frame, to the satisfactory sense of completion when it's peeled off. It's made to look so easy, when in reality, it takes years to master. For a brief moment, I was taken back to my own childhood paper-making experiments. It's not worth bringing up at the moment, as I watch a professional peel another perfectly even layer of mulberry paper from the frame.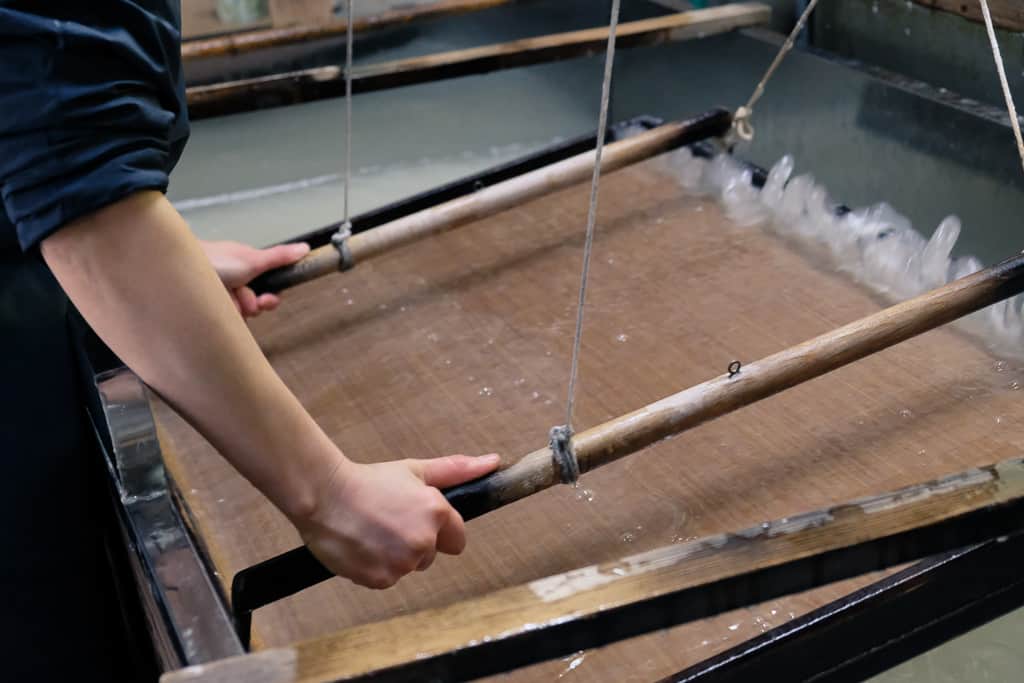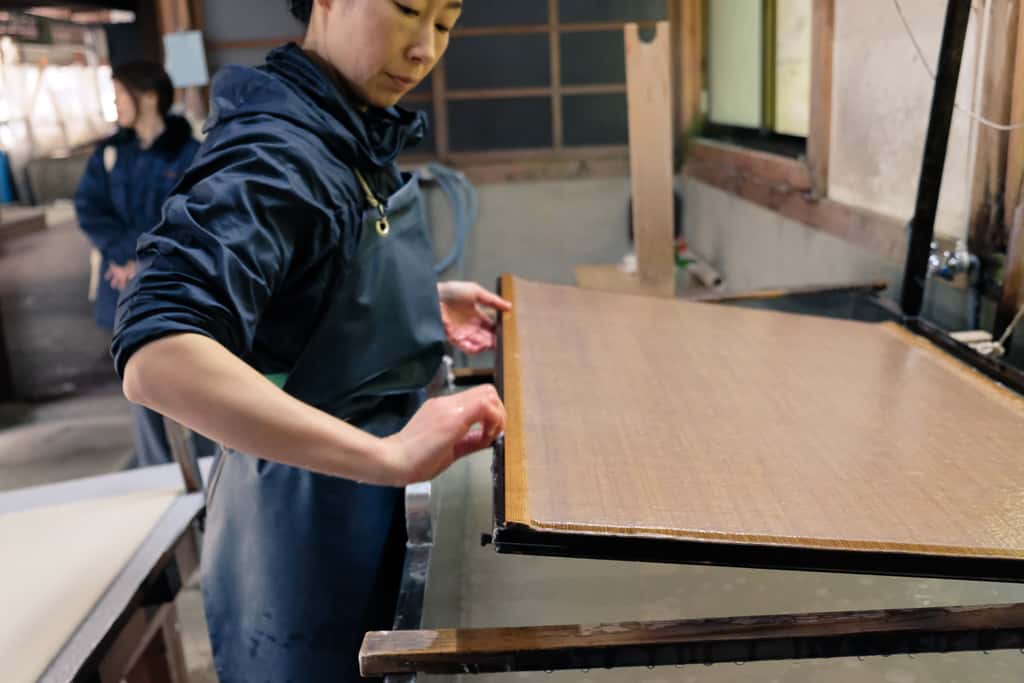 Get Hands-on Experience of Kurotani Washi Paper Making
With a smaller paper making community in recent years, Mr. Yamamoto and the Kurotani Washi Cooperative has taken various steps to attract more visitors to the area. One such step is the chance for visitors to make Kurotani paper themselves. For 1,000 yen, you can make postcard sizes with colored washi fibres to personalize as you'd like. Your paper is then dried during the sunny months of the year, then shipped to your address.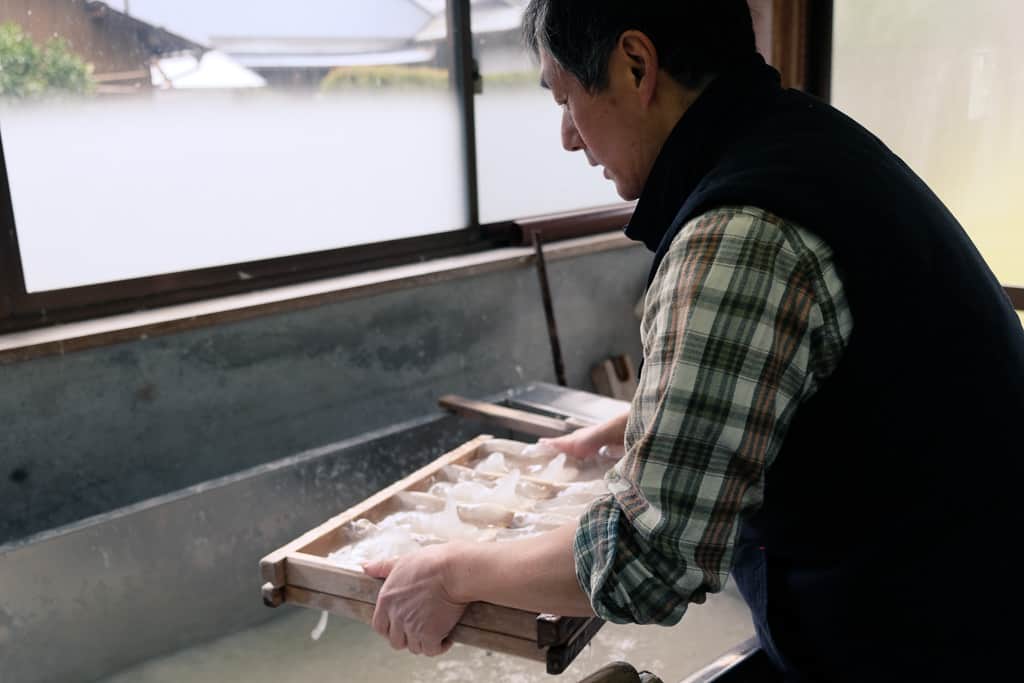 There's clearly skill required to make washi paper, and I simply do not have it… Luckily, Mr. Yamamoto is there to help.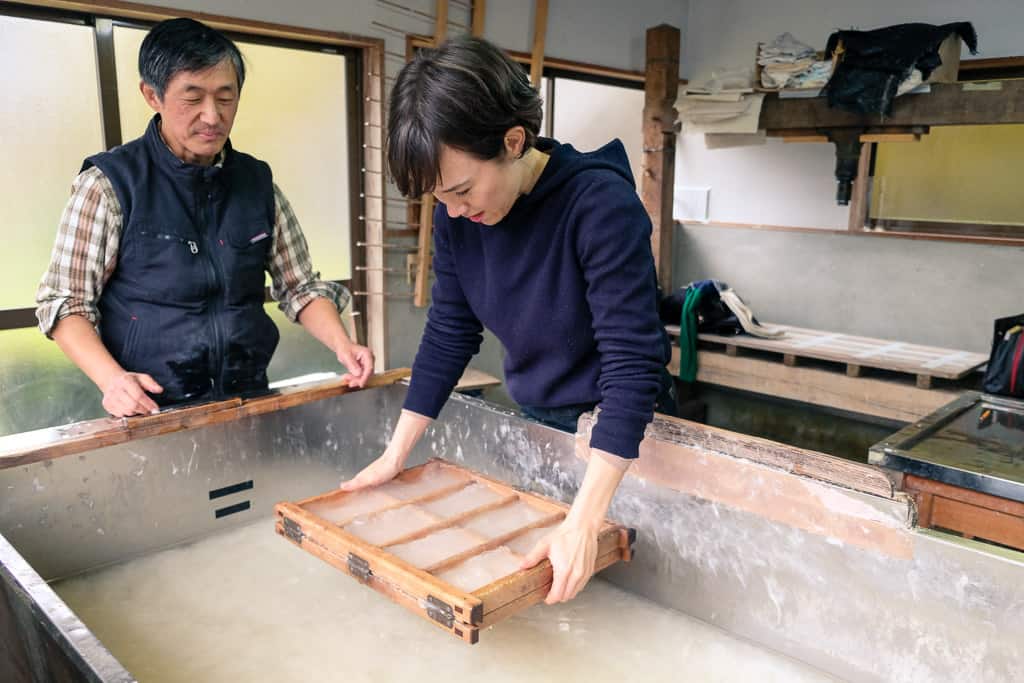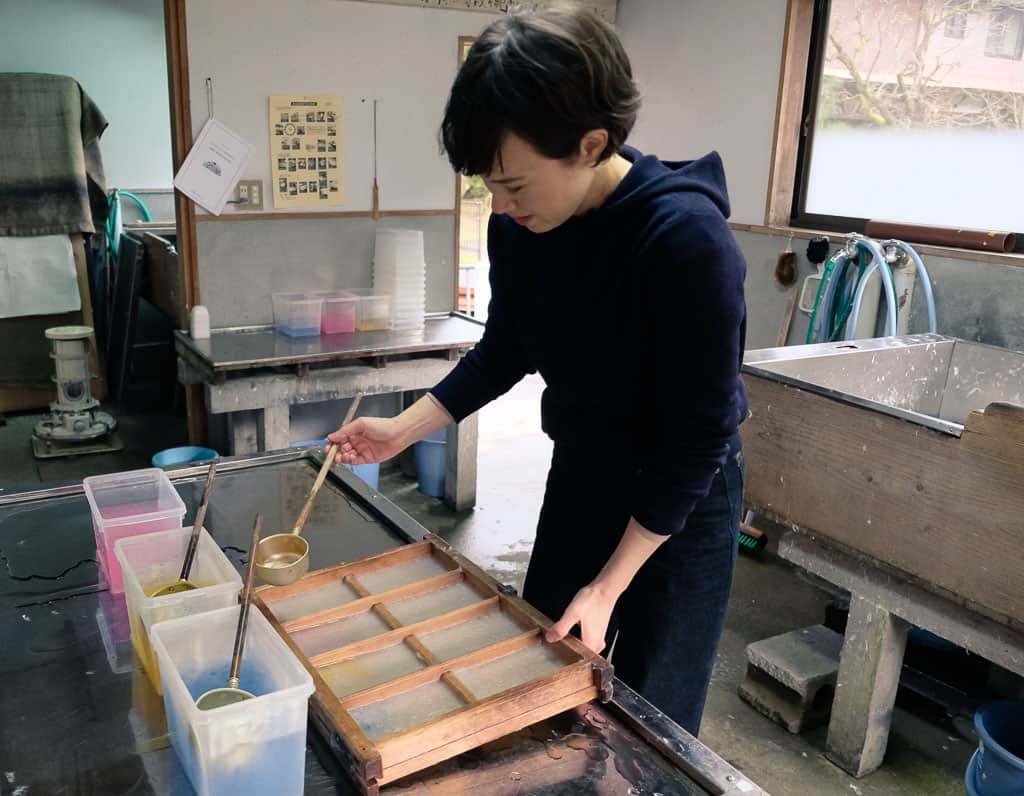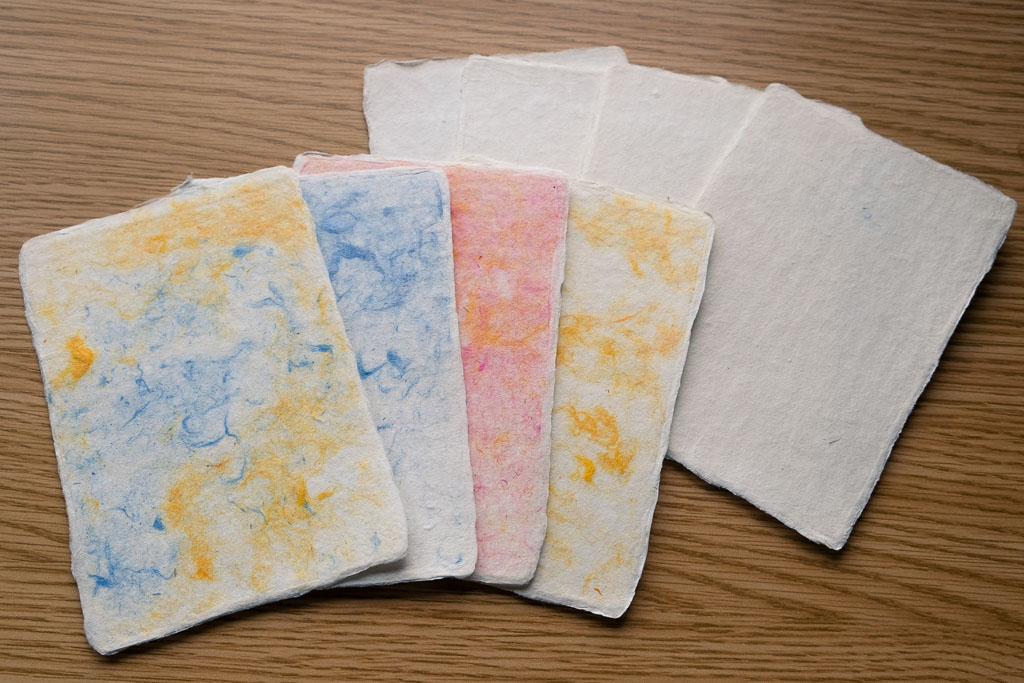 Kurotani Washi Center and Museum
Finally, the Kurotani Washi Center across the river is a superb place to buy Kurotani products. The second floor serves as a museum where you can browse 500-year-old Kurotani paper, paper kimono and cushions, and even an original print from American Abstract Expressionist, Jasper Johns.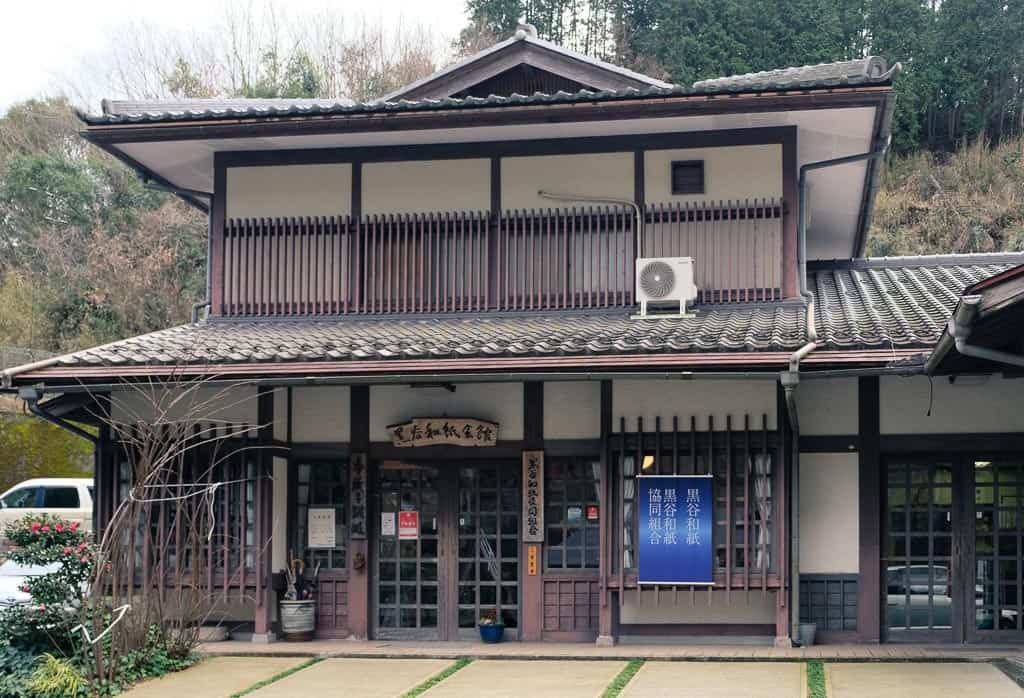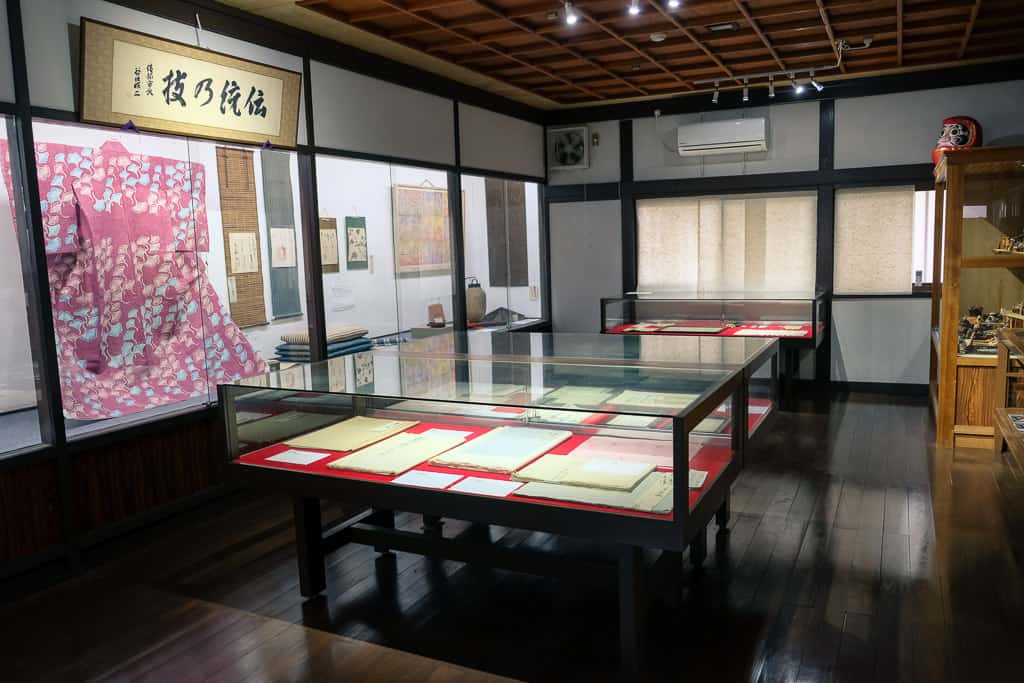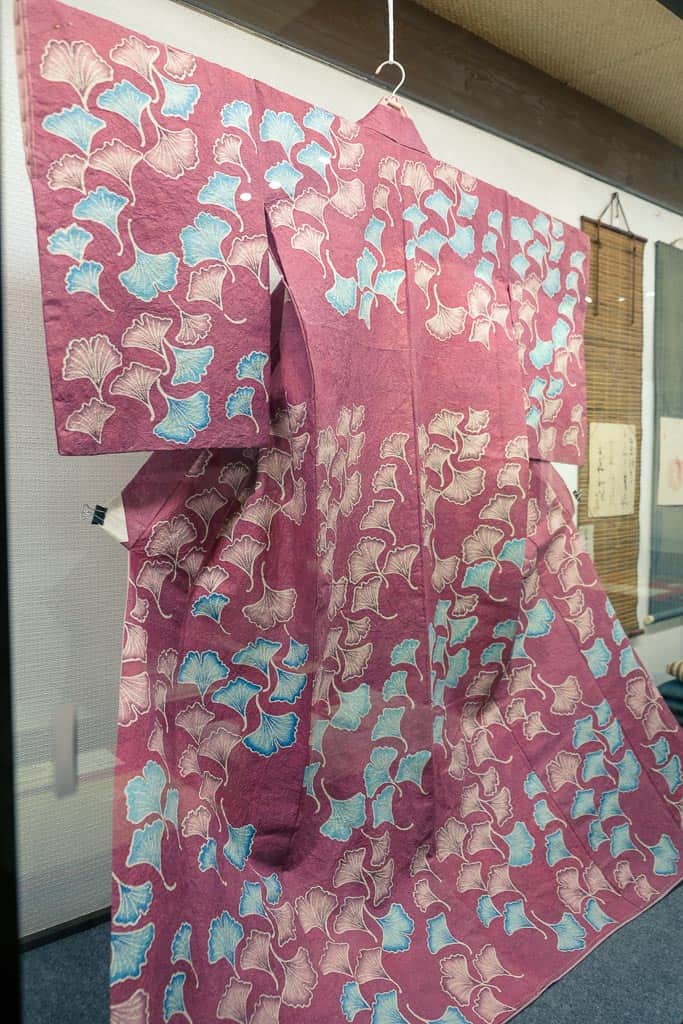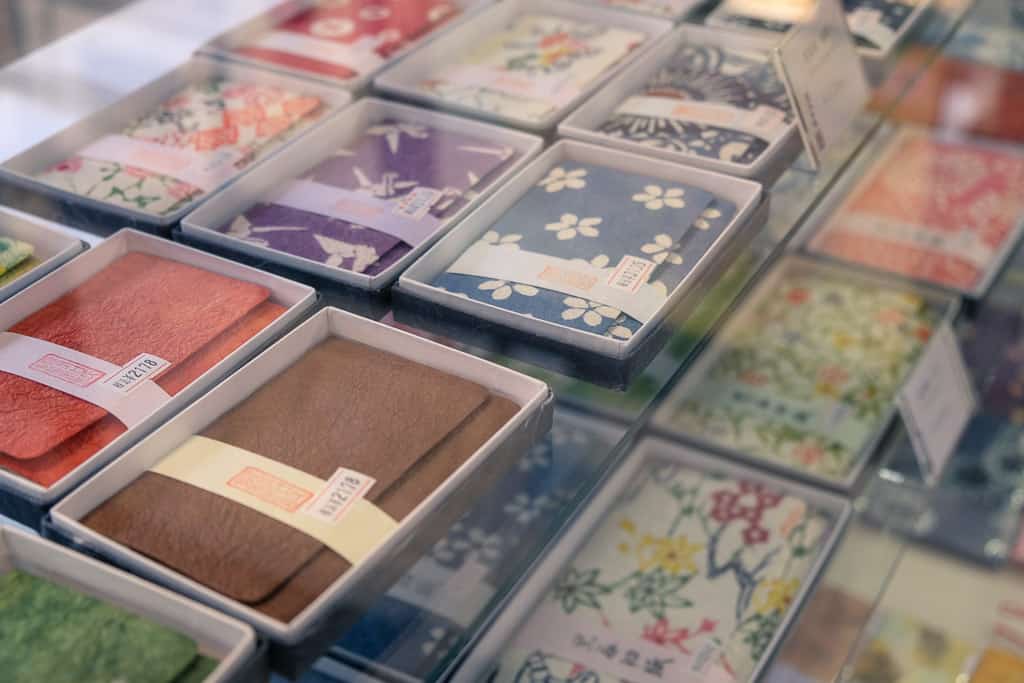 Kurotani washi is just one of the crowning jewels that make up Japan's rich craft heritage. But the unique opportunity to leave with a piece of its history makes it a must-visit for any craft lover. In a country that refuses to let its precious crafting heritage get lost in the wind, I think it's safe to say that Kurotani washi will continue the tradition for a long time, long after my own childhood paper projects crumble in the wind.
Getting to Ayabe and Kurotani
From Kyoto to Ayabe, take the limited express train from Kyoto station via the San-in Main Line to Ayabe. (approx. 70 minutes). From Osaka to Ayabe, take the limited express train from Osaka station via the Fukuchiyama Line (Limited Express) to Ayabe. (approx. 2 hours). From Ayabe station to Kurotani, take the Aya Bus (Kurotani Line) for a 30-minute bus ride to Kurotaniwashikaikan-mae.
| | Kurotani Washi Center |
| --- | --- |
| Address: | 3 Higashidani, Kurotani-cho, Ayabe-shi, Kyoto 623-0108 / 〒623-0108 京都府綾部市黒谷町東谷3 |
| Phone: | 0773-44-0213 |
| Business Hours: | 9:00 – 16:30 (Closed Sat, Sun, national holidays) |
---
Exploring the Tamba Province
If you're looking to continue your journey through Japan's artistic and cultural history, the Tamba Traditional Craft Park of Sue to Sato in Hyogo prefecture offers a condensed look into the Tamba ware history that has been there for the last 800 years. A 10-minute walk will get you across the river to the Tamba pottery town, where the resident pottery community continues to uphold the ancient crafting tradition. The village is also home to the oldest climbing kiln in all of Japan and is still in use by the local community today. The nearby castle town of Tamba Sasayama is an excellent place to experience the traditional/modern model of Japan without the hustle and bustle of bigger tourist centres.
Article sponsored by North Kansai Tourism Association.