Sponsored by Odika Town
Ojika, a picturesque island off the coast of Nagasaki is a lovely destination to escape to, far from the crowds and virtually unknown to foreign tourists. During my trip, I cycled to deserted beaches with turquoise blue waters, learned pottery from a master potter and brought home a unique souvenir, and time-traveled through history exploring the backstreets of the town, virtually unchanged for centuries. But in order to truly understand the residents of Ojika, there is no better way to connect with them than through their homes.
I was fortunate to be able to experience two distinctly different types of accommodations, starting with the Kominka.
The Elegant Kominka Stay
Kominka are traditional Japanese folk homes, made from wood,clay, bamboo and straw etc with an open floor plan and large doors and windows that blur the distinction between indoors and outdoors. Due to the difficulty in maintaining these old homes, they are slowly disappearing from Japan. But Kominka offer an atmosphere that modern housing can rarely replicate; they create a living environment that feels connected to its surroundings and allows those living in it to feel connected to one another.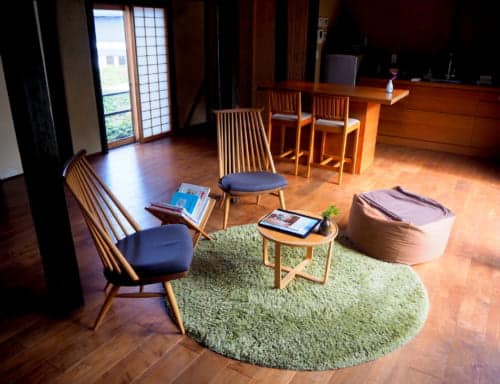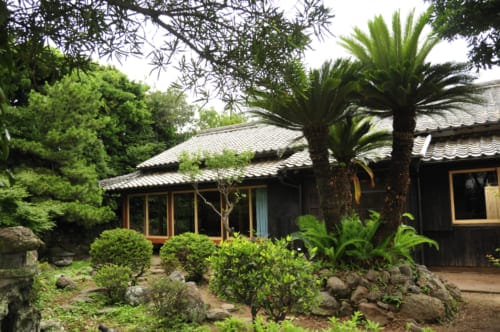 It turns out that this type of experience is highly desirable to travelers to Japan, so an enterprising gentleman arrived in Ojika with an idea to create a place for visitors to experience staying in a kominka while at the same time conserving an important part of Japanese culture. His name is Alex Kerr, an American writer and Japanologist.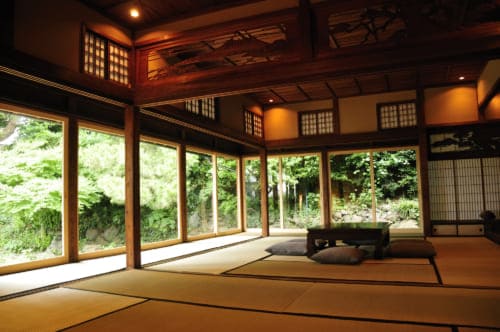 Mr. Kerr first came to Nozaki Island at first then was invited to Ojika by locals. He was so captivated by the place and found out that there were several empty but elegant Kominka remained in this island,  he started dreaming of the possibilities for its future, and gave Ojika some advice how to make use of these houses.
The mayor of Ojika was very enthusiastic about the idea and became a powerful ally for Mr. Kerr and his restoration project. The homes had been donated to the town by their former owners, turning out to be Ojika's project. The partnership of Mr. Kerr and the town of Ojika successfully created a new stream of tourism benefiting the town and ultimately a culture and craft in danger of fading away.
And I was lucky enough to stay in one of the kominka myself. An atmosphere like the one found in Ojika's kominka is essential to a truly authentic experience of Japan. After spending one unforgettable night in one of these magnificent homes, I can now appreciate the preservation of this architectural style so unique to Japan.
Homestay with a local Host Family
But a night alone in a kominka still isn't the best way to get to know the culture of Ojika townspeople. The best way is to stay in their homes, sharing a meal and good conversation, like I did with the Nakamura family, who warmly opened their home to me for a night's stay.
The time I spent with the Nakamura family gave me insight on Japanese rural life and the simple enjoyment of being in the company of friends. As soon as I arrived at their home, I was invited in and asked to help with the preparation of dinner, the most generous feast I would have for a long time to come.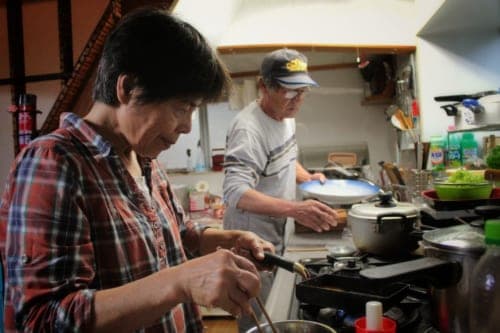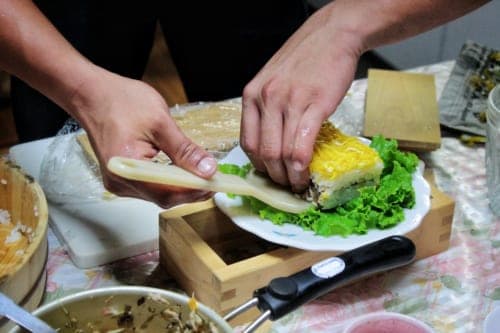 Since Mr. Nakamura is a proud fisherman and Mrs. Nakamura an expert gardener, all of the ingredients used to prepare dinner came from either the family garden or the sea around Ojika. Many delightful dishes found their way to the table, such as tasty oshizushi and enormous plates of fresh sashimi. Between mouthfuls of food was the wonderful conversation shared with the Nakamuras. And I must say that dinner is a much more enjoyable experience when everybody participates in its preparation with both heart and mind.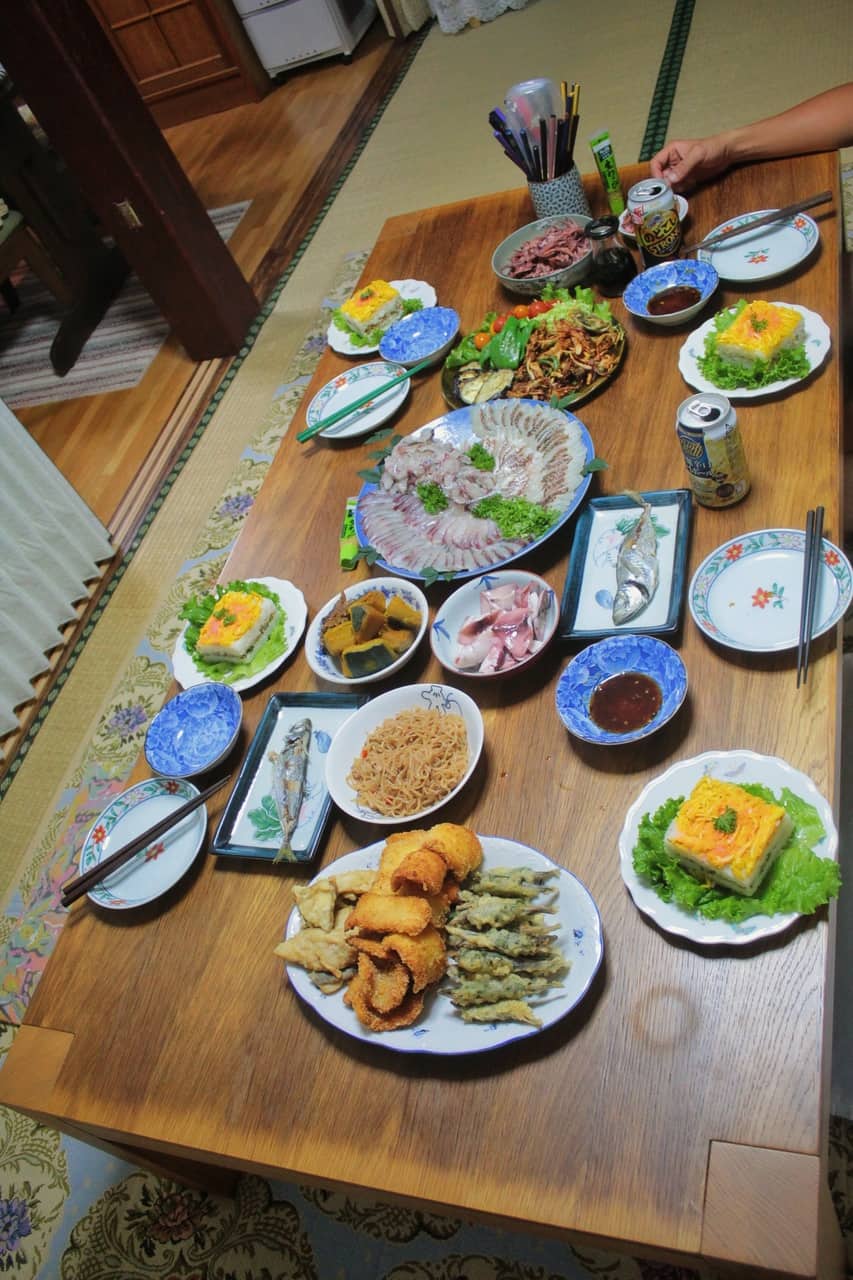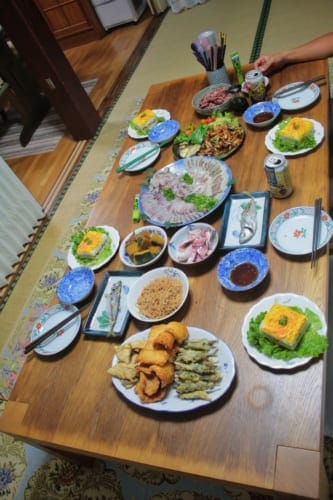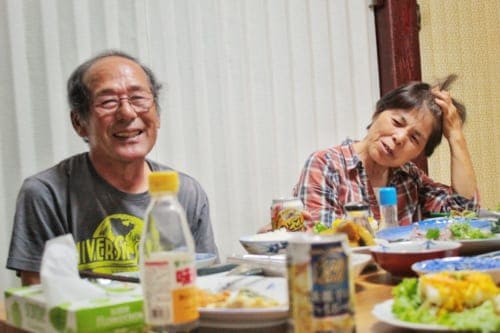 Spending time with a host family is a much richer experience than just staying alone at a hotel. Though my Japanese skills are far from perfect, communication between the Nakamuras and me was easy with laughter and smiles. The warmth of the people of Ojika make it easy to start a friendship.
More information about kominka and minpaku homestays can be found on Ojika Island's official website (in Japanese): http://ojikajima.jp/
Reaching Ojika Island
Many travelers might worry about the accessibility of an island like Ojika, quite a distance from Kyushu's shores. Despite the four-hour journey by ferry, Ojika is actually simpler to reach than many land-based destinations. The route I took, which proved to be very easy, started from Fukuoka's Hakata Port.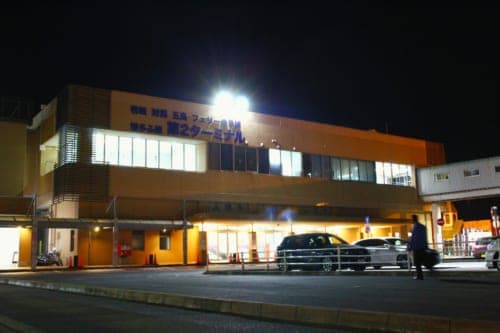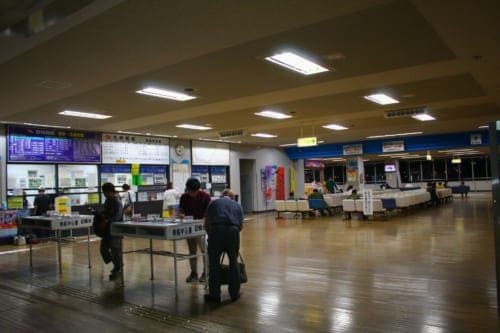 Find your way to Hakata Port's ferry terminal by bus or other transport and make your way to the ticket counter shown in the second picture. After purchasing your ticket to Ojika, the ferry isn't far away either. The terminal only has two exits, the left of which is the entrance gate to the Taiko ferry for Ojika. Just be there on time and nothing can go wrong!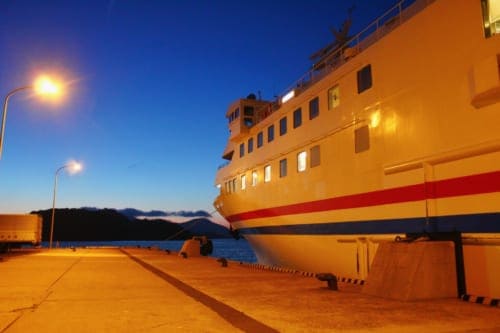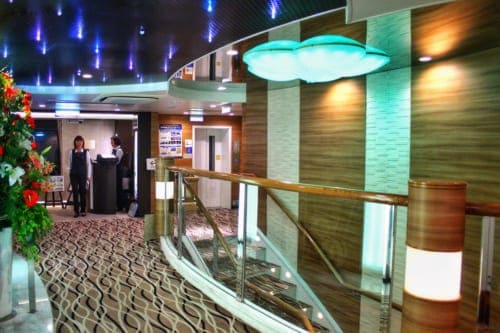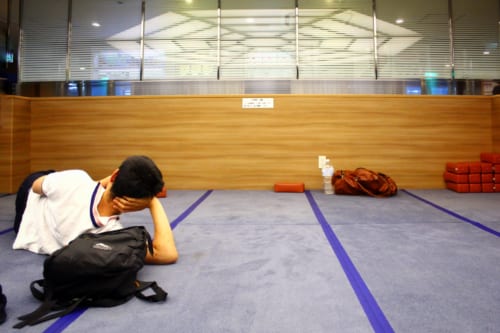 Inside the ferry, you'll realize what a fancy cruiser you're actually on. For the four-hour journey ahead, Taiko offers pretty much any kind of facility you'll find useful to pass the time. From an observatory deck to two large communal sleeping rooms and even private cabins (for an extra fee), those 4 hours passed quickly.
Website of Taiko Ferry Services: www.nomo.co.jp/en/guide.html
| | |
| --- | --- |
| Name | |
| Category | |
| Address | |
| Access | [map][/map] |
| Opening Hours | |
| Price Range | |
| Payment options | |