Mt Takao is the perfect mountain escape that can easily be reached in just 1 hr from Shinjuku on the Keio Takao Line Limited Express Train.
Mt Takao has many different options you can take to reach the summit (599 m) depending on your fitness level. For the less energetic or time pressed you can opt to catch the chairlift or cable car which will take you halfway up the mountain. For everyone else you can choose from three different hiking tracks that will take you past different sights.
We decided to begin with Hiking Trail #1 (Omotesando trail) as it takes you passed many temples and is paved road all the way up so we figured it would be easier. We learnt on the way up that it is pretty much a whole lot of steep switchbacks all the way till you reach the top of the chairlift.  Trail #1 seems to be the most popular trail to hike down as we passed hundreds of school kids and other hikers the whole way up. It takes around 90 mins to reach the summit and is 3.8kms long.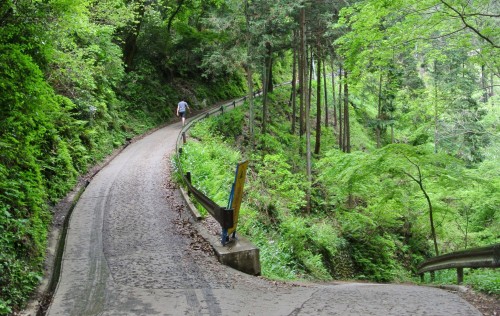 On the way up you pass some random lone deities that are hiding in the woods.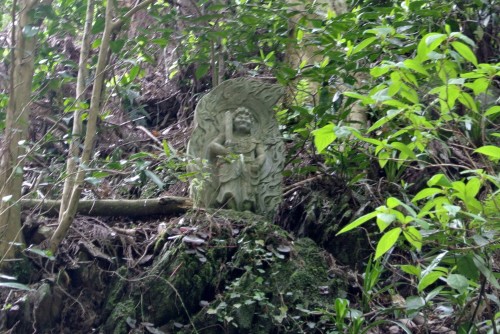 Once you start getting close to the temple you start to see red lanterns lining the path and if you are feeling game you can hike up these steps. Before you hit these steps you will pass the cable car and chairlift stations that have many restaurants as well as toilets. You will also pass a Monkey Park as well as the Octopus Cedar that you might miss if it wasn't for the Octopus Statue nearby.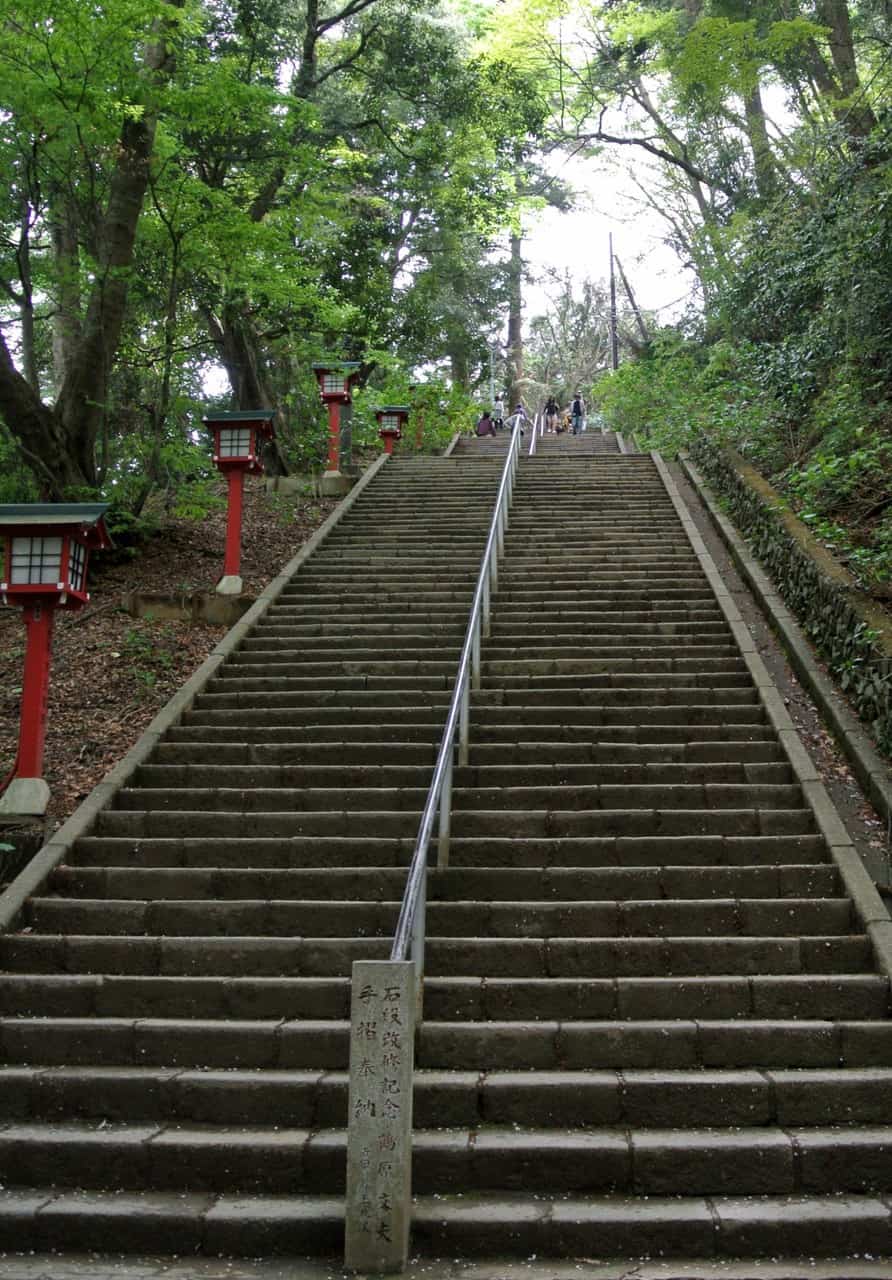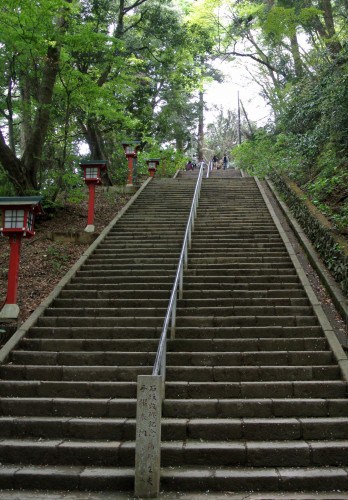 It is worth climbing the stairs because eventually you will reach this gateway that leads to the small temple above.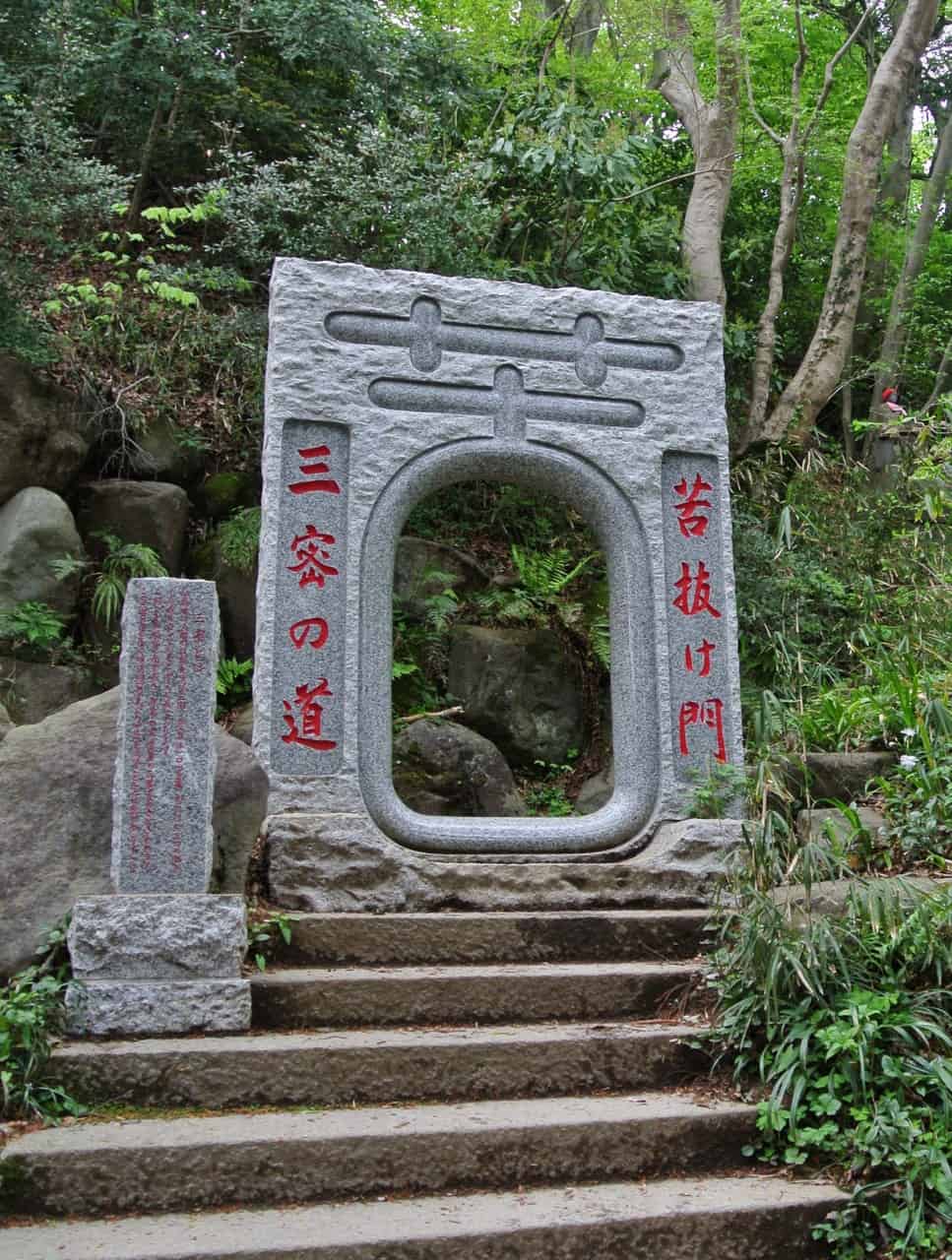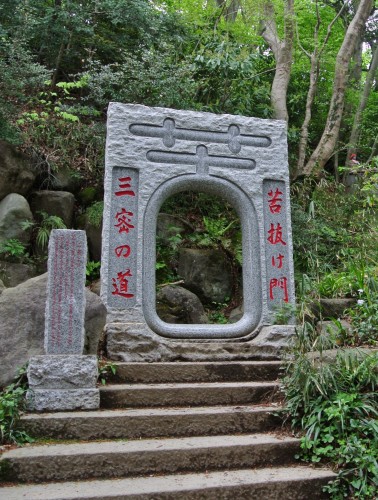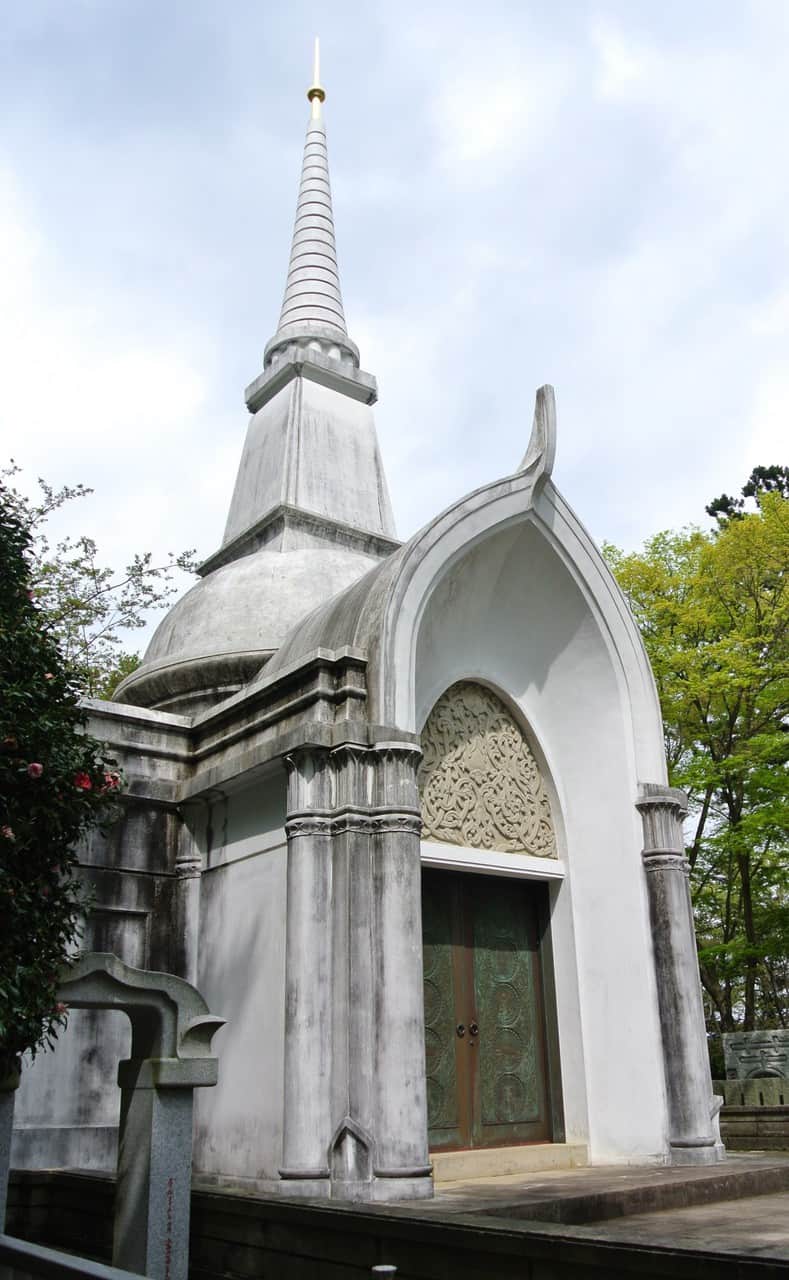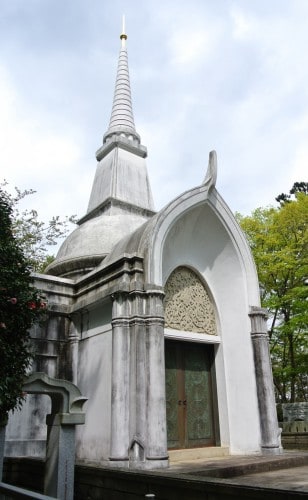 Next to the temple there appears to be a shrine for young children going by all the toys that have been offered.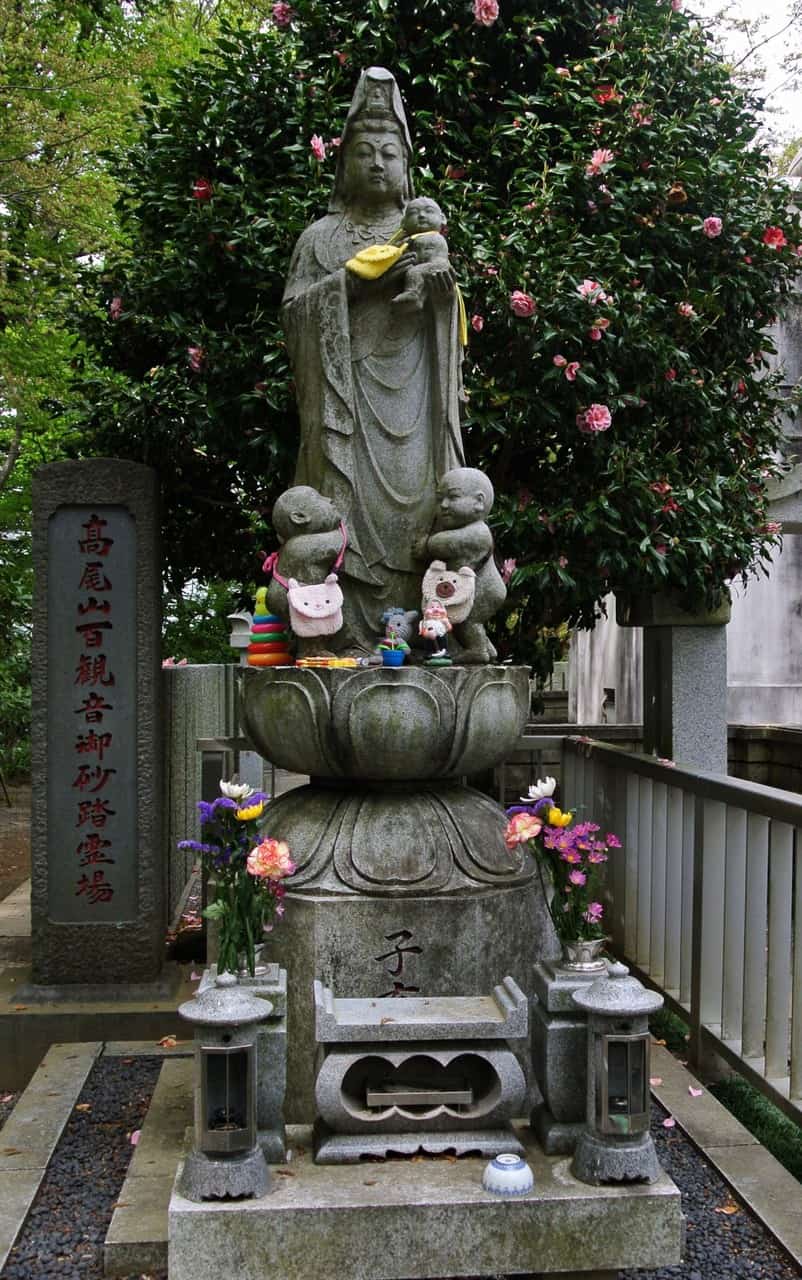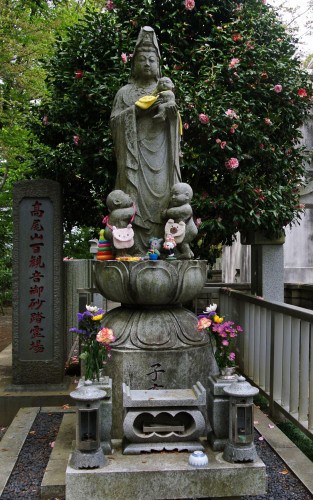 Once you reach Yakuoin Temple you will find many interesting things to look at including this scary looking statue which is apparently of a Shinto-Buddhist mountain god (tengu).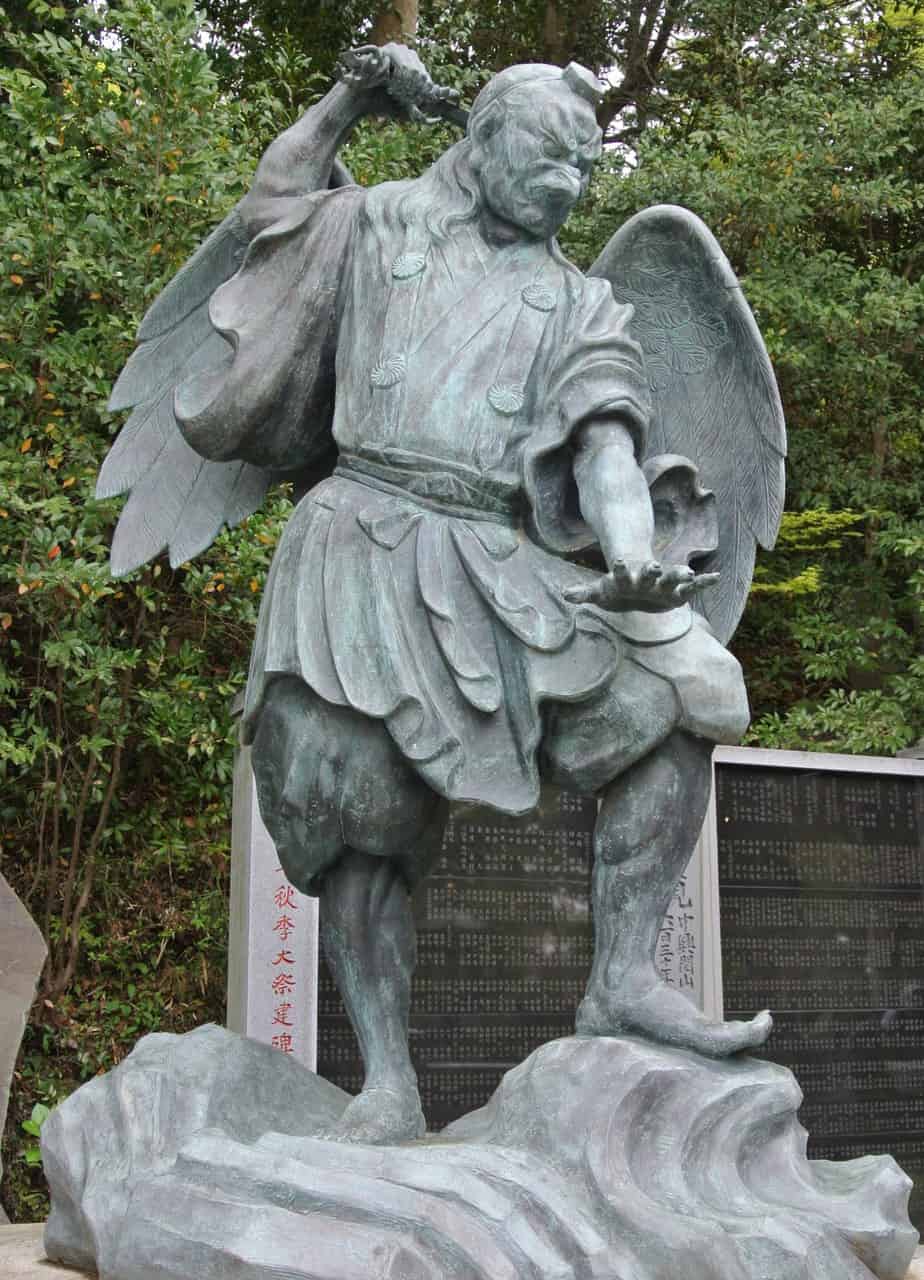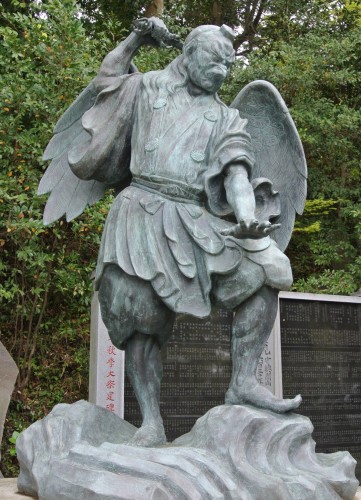 You can also add a bell to this shrine full of bells.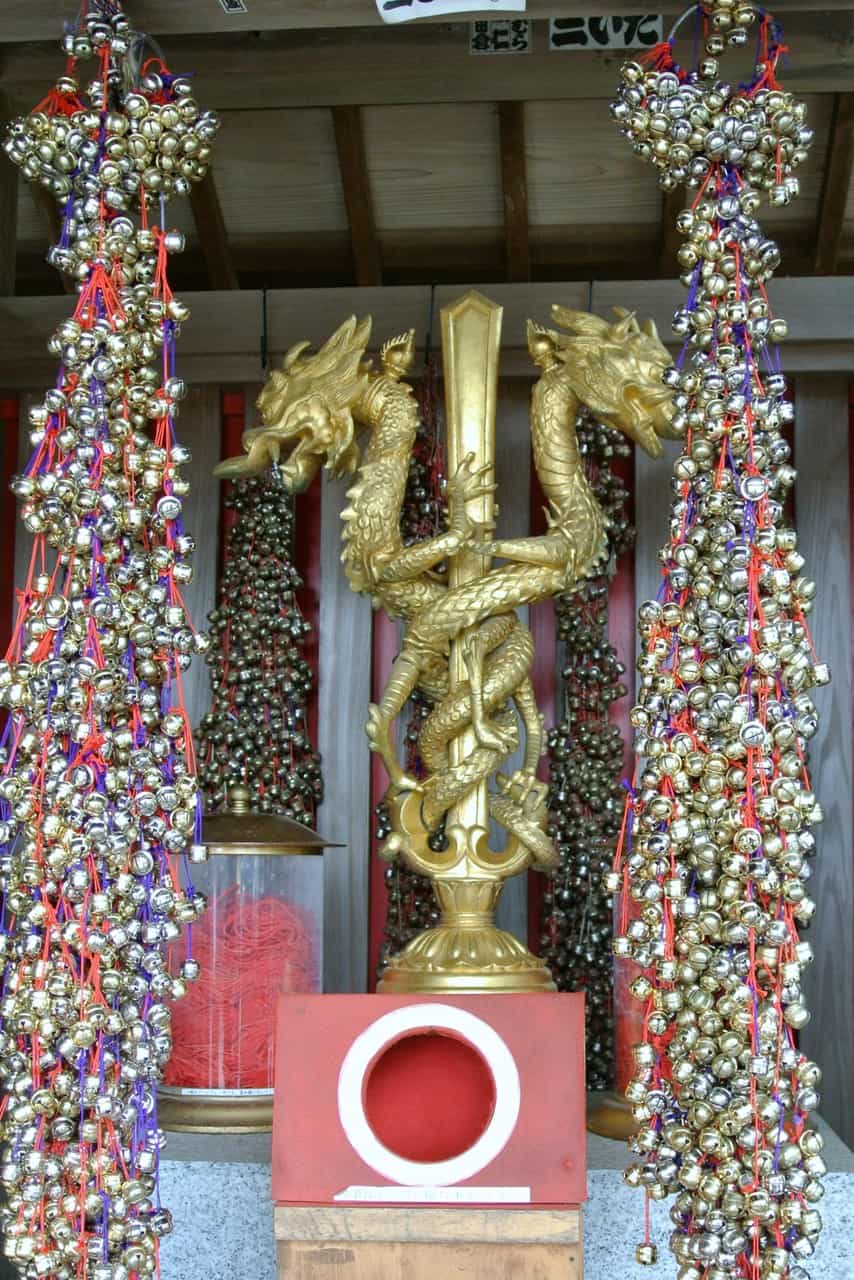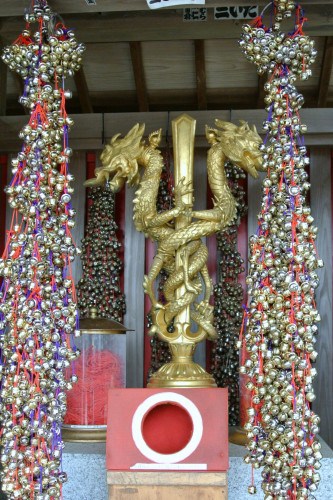 Or line up to hit the rings of the Buddhist priests khakkhara.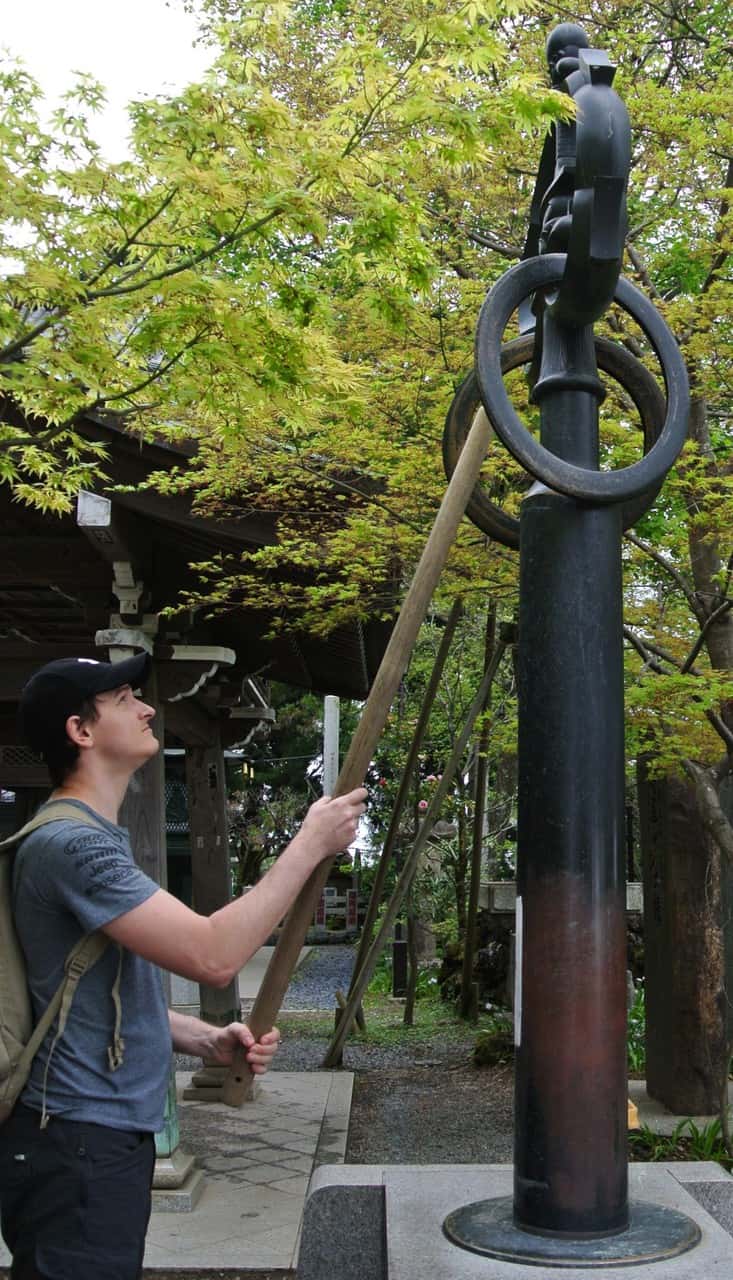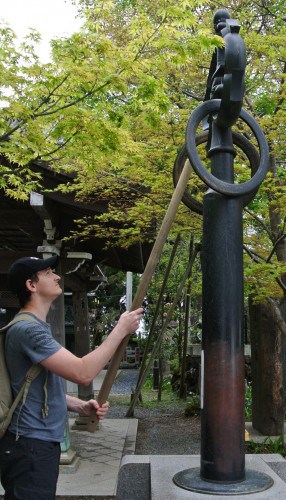 After 90 mins we got to the summit but unfortunately the weather was quite hazy so we couldn't see very far into the distance but it is still a nice view anyway.
On the way down we chose Hiking Trail #6 (Biwa Waterfall Trail) which was a lot more like an actual hiking trail as we even had to risk falling in the creek for a long section called The Stepping Stones. If it has just been raining or you're wearing shoes you don't want to get muddy I would probably head back down Hiking Trail #1. Hiking Trail #1 is also where you will find all the toilets and restaurants so be prepared before heading down one of the other trails.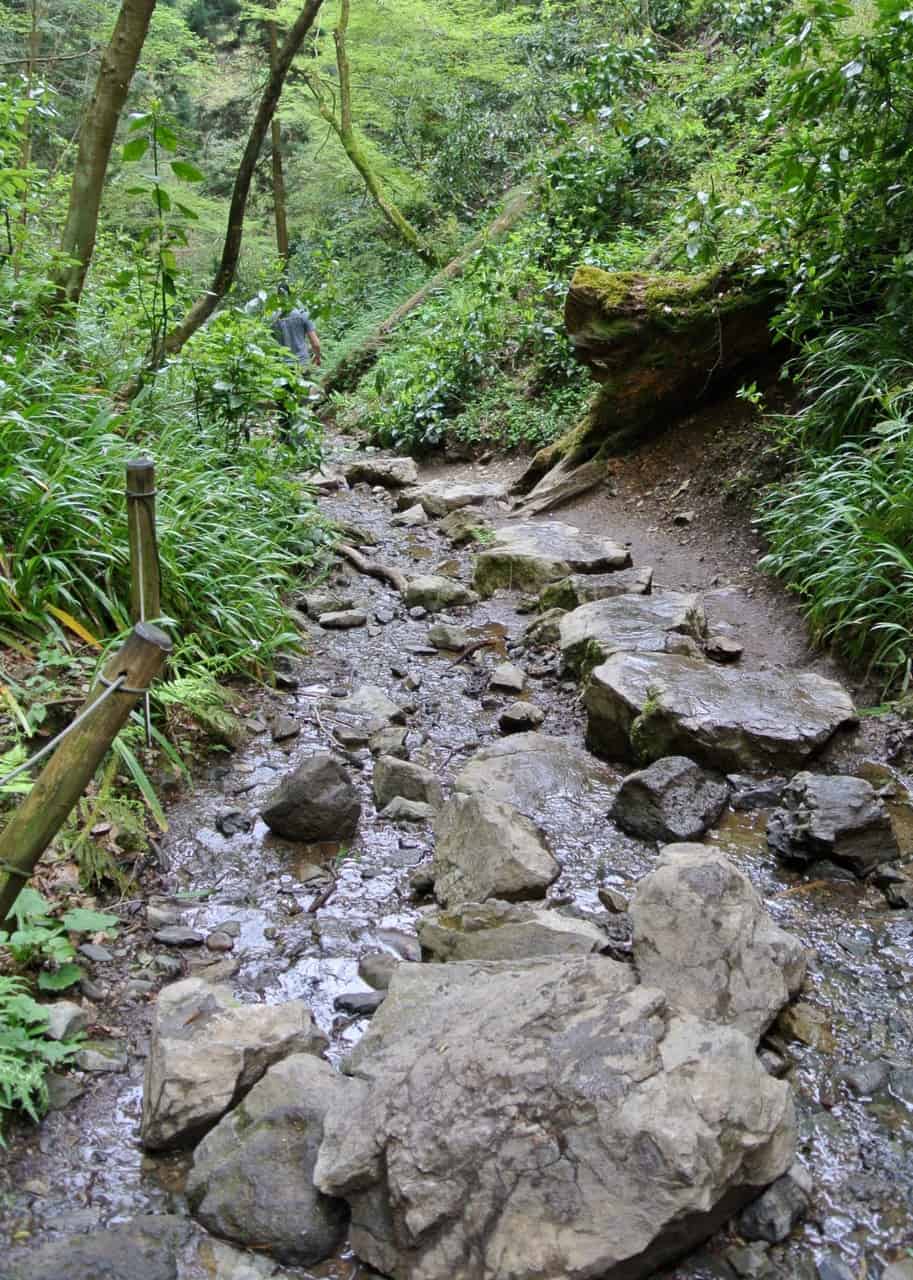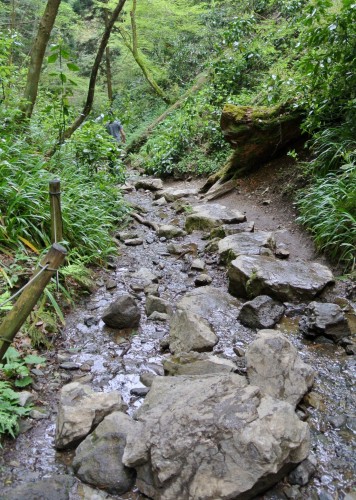 Towards the bottom you reach another shrine which is over the Biwa Waterfall. Unfortunately the shrine was locked so we could only enjoy it from a distance.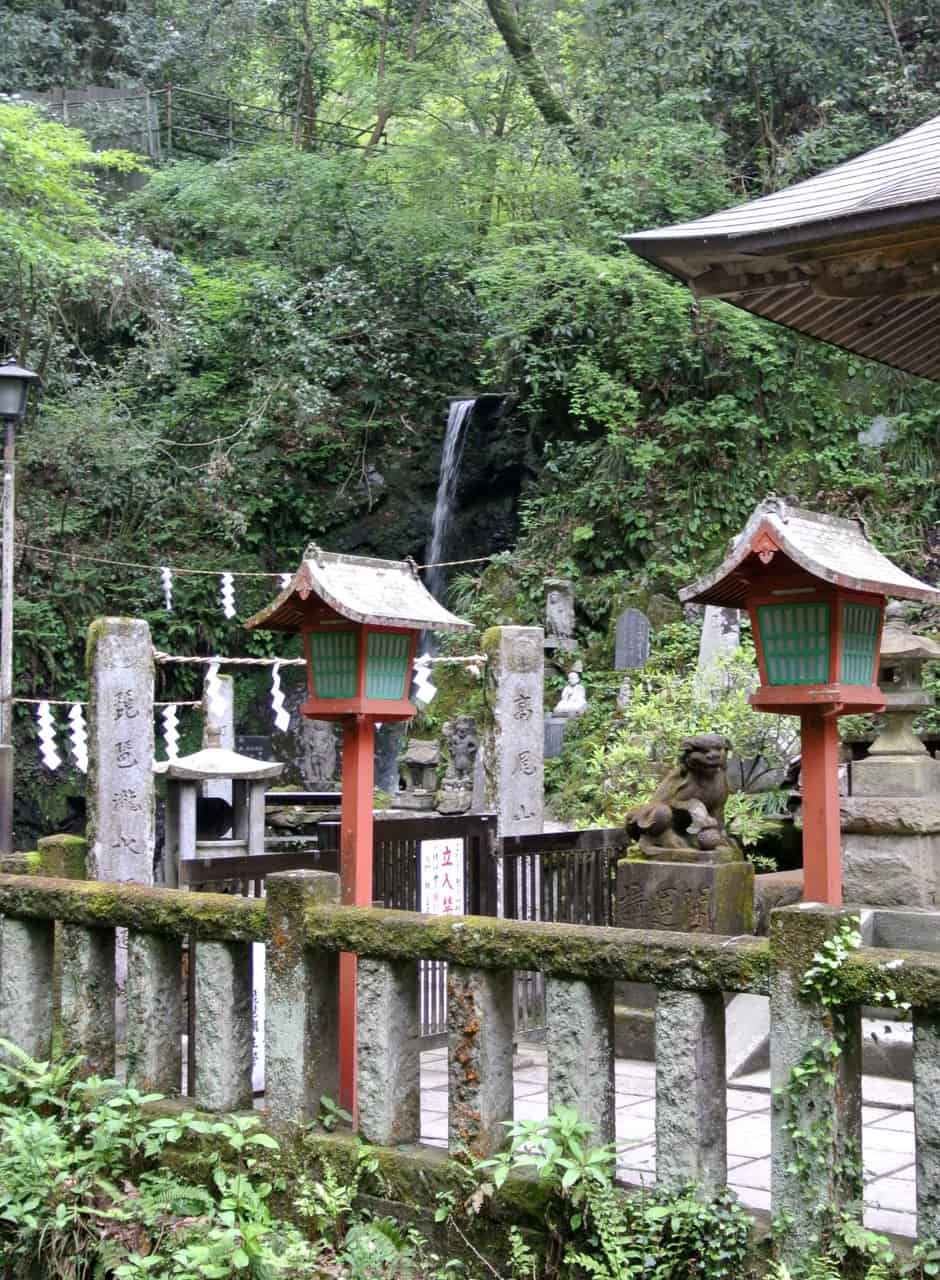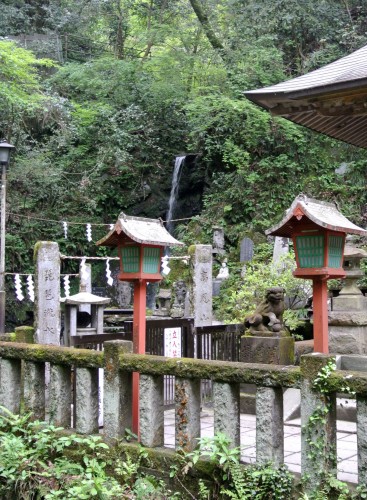 You will then pass Iwayadaishi Cave which has a famous legend associated with it and signifies that you're nearly at the bottom. Trail #6 is a little bit shorter at 3.3kms long and takes about 80 mins to get down.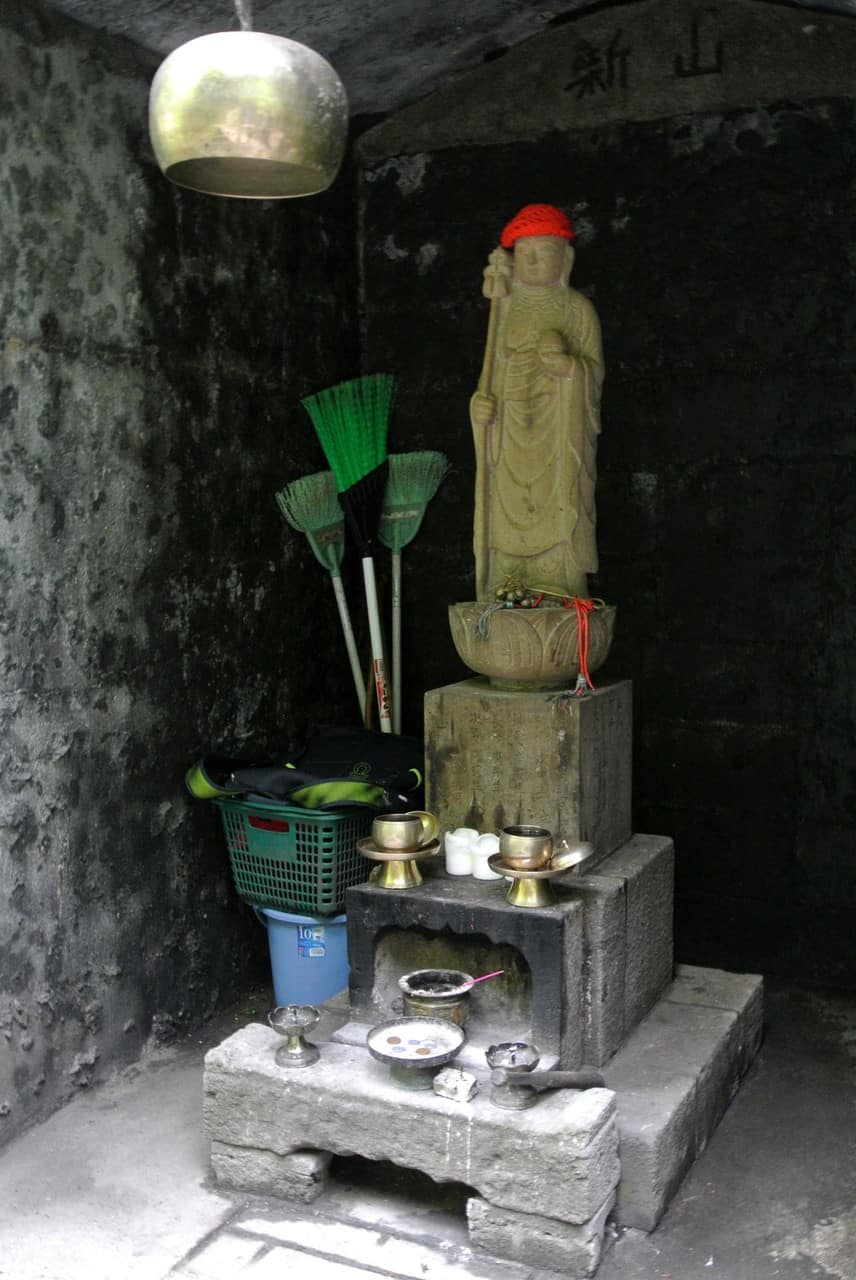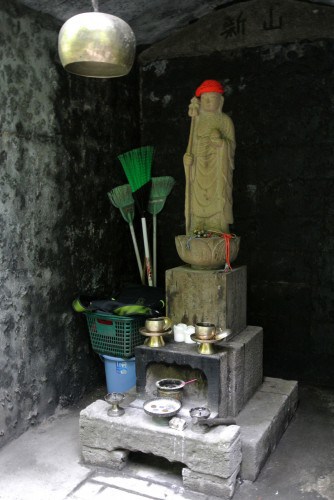 Mt Takao is a great mountain to visit as it is easy to get to and close to Tokyo but it still feels like you are getting out into nature. It's proximity to Tokyo does mean that it can get busy so I would recommend visiting on a weekday to try and avoid some of the crowds.
[cft format=0]