Sponsored by Shiga Prefecture
Otsu City in Shiga Prefecture is not well known to tourists although it is only 10 minutes by train from Kyoto. The city has a rich story and is an ideal destination to spend a day as well as a night in a beautiful hotel.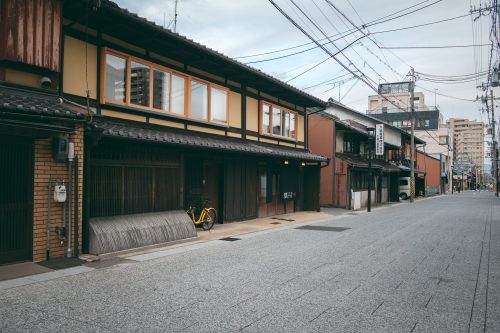 Otsu and the Tokaido Road
When you walk out of Otsu Station, you will see shores of Lake Biwa, the largest lake in Japan. I found a completely different atmosphere than the one I left in Kyoto just 10 minutes earlier. There are few tourists, and the city is calm and pleasant. But Otsu had not always been so calm because the city lies on the Tokaido road, which literally means "eastern sea route". This ancient road connected Kyoto and Tokyo and it was very popular during the Edo Period. It took about two weeks to walk to Kyoto from Edo, the old name for Tokyo. Along this road, many hostels allowed weary travelers to rest, and Otsu was the last stop before reaching Kyoto.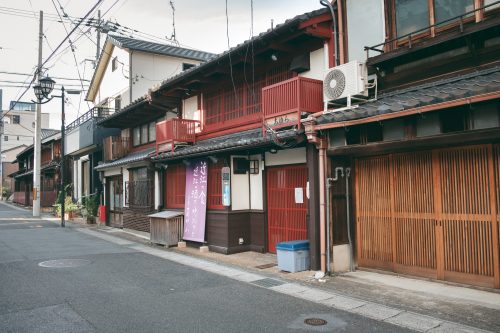 Today, the path is rarely walked but many Japanese travel the road by bike. Taking a walk along this old road through Otsu is very pleasant, and there are many buildings which have retained their traditional appearance as well as some sanctuaries, inns and many shops.
The most beautiful example of this history is Otsu Hyaku Machi Kan which is one of those old buildings from that period. This museum is a witness of another era that has been remarkably preserved.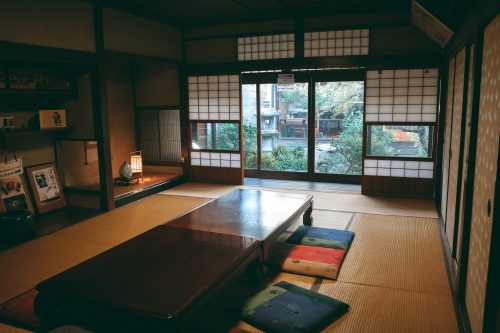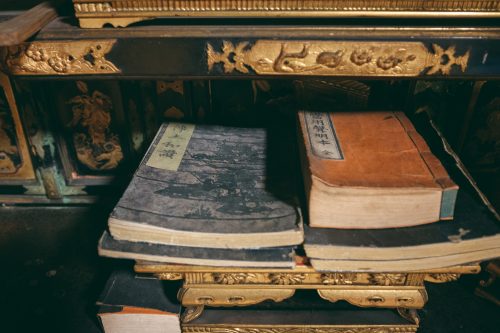 I quickly realize that the people who lived here were well-to-do; decorations are rich and a small inner courtyard is beautifully arranged in a Japanese garden. In recent times, Kabuki theater performances sometimes take place in the house. I imagine the impact of such a show draws from the richness of the history and tradition contained in the building.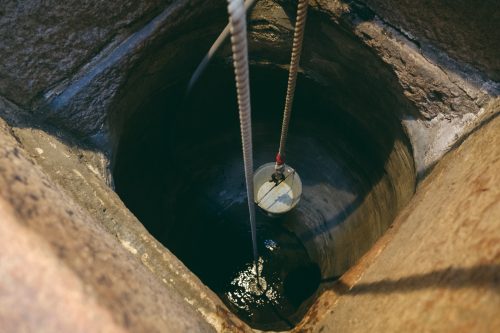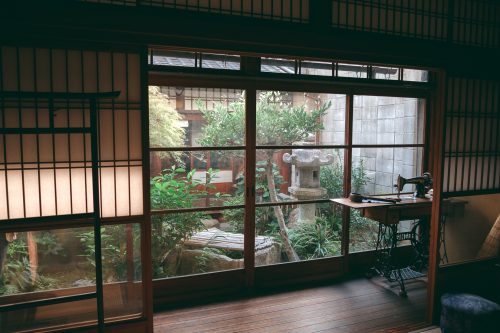 Whether it is the still functional water well, the household appliances from another era, or a mysterious musical instrument no longer recognized, each item reminds us the house seems to have stood still in time for many decades. They are witness of the Japan that has disappeared, transformed by technology and modernity.
Exploring Many Traditional Food Shops
But Japanese tradition is not just frozen in the decor of restored inns. It is also perpetuated in many small shops that can be found along the Tokaido road that crosses Otsu. For example, there is a sake shop selling locally brewed products.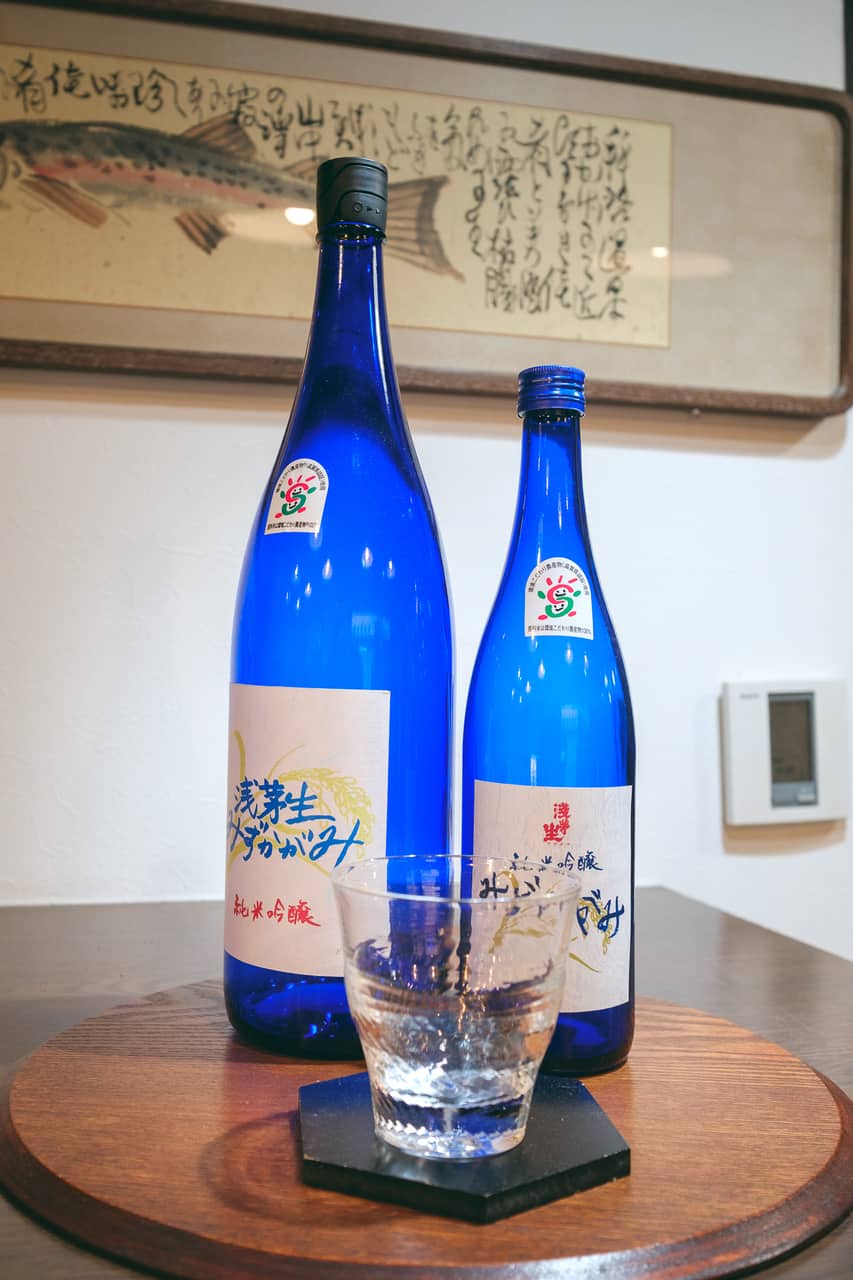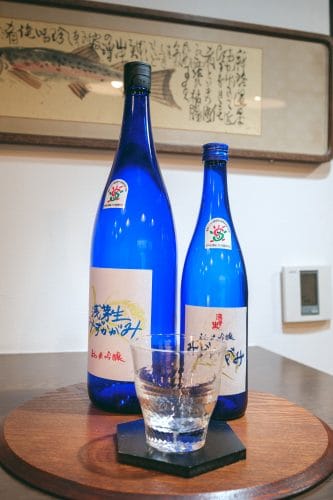 Hirai shoten is a shop with more than 350 years of history. During my stay they were closed, but it is normally possible to visit their workshop. The friendly staff will be happy to let you taste the various sake of the region.
Yaoyo is a pickled vegetable shop whose history dates back to 1850.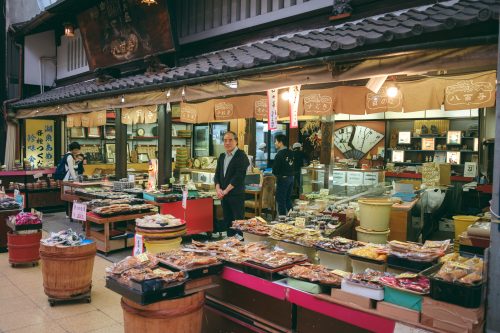 More than just a shop that offers a huge selection of pickled vegetables (called tsukemono in Japanese), the shop is like a small museum. The shop used to receive many orders from the Imperial Palace and proudly displays order letters today.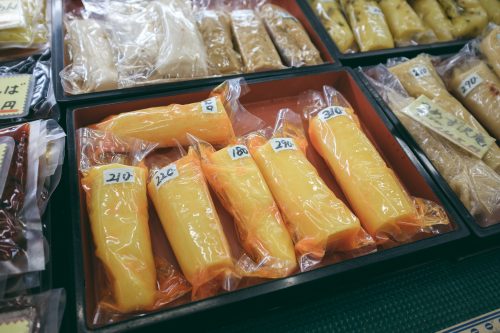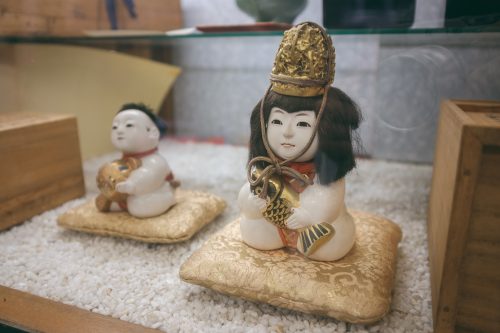 Finally, I discover the specialty of Shiga Prefecture: funazushi. It is a true ancestor of sushi, made of fermented raw fish. Prepared from carp caught in Lake Biwa, the fish is placed with salt and rice for a length of time depending on the size of the fish. The length of time varies from six months for the smallest and up to three years for the biggest.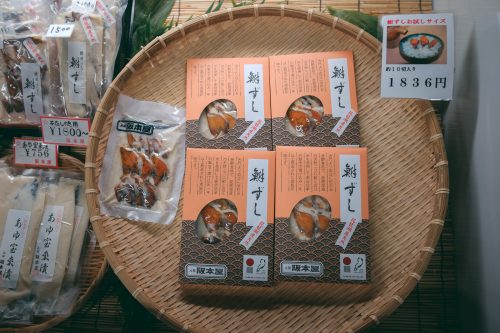 The smell is very strong but tasting this traditional dish can be an interesting experience! Funazashi is like any lacto-fermented dish, very good for your health. But if you are put off by the pungent flavor, you can still taste the many other fish of Lake Biwa which are prepared in this shop and enjoy the charm of the building.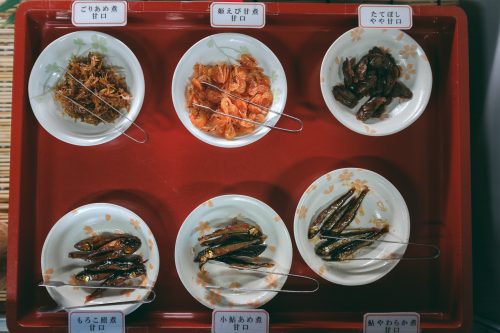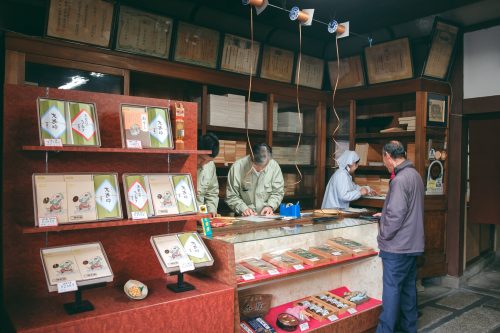 Staying at Otsu's Historic Hostels
As a traditional stop on the Tokaido road, Otsu has many hostels which have now been renovated. I was fortunate to stay at Hotel Koo, a completely renovated hostel that combines the best of tradition and modern comforts.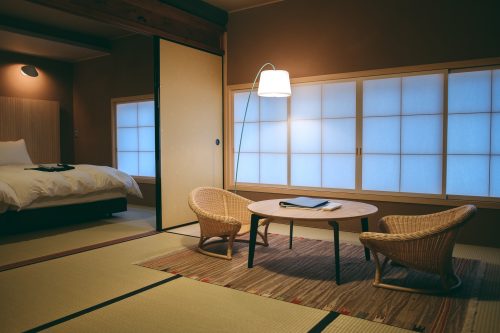 The spacious rooms had a warm atmosphere with the smell of wood and tatami straw. I stayed in a small apartment for up to 5 people. With a small kitchen, a living room, wooden stairs leading to the bedrooms upstairs and even a small garden … I felt the comfort of being in my own home. The apartment is undoubtedly one of the most pleasant places I have stayed in Japan.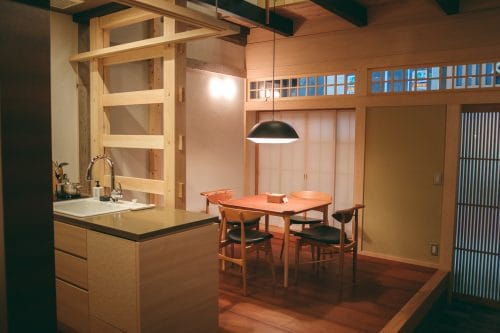 Without using a key, a code allows you to open the door of the apartment or the room, and another code gives you an access to a common room. There is a small photo exhibition and chairs to relax in and meet other people staying in Otsu, all the while enjoying a cupcake and a drink which are available for free. This very friendly space allows you to extend your stay in a very pleasant way.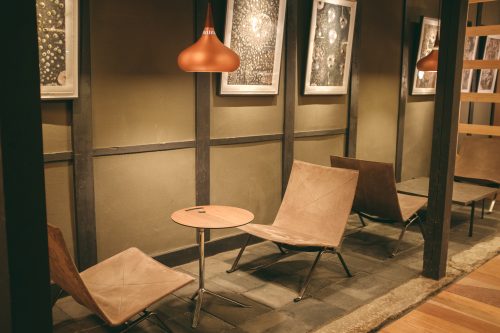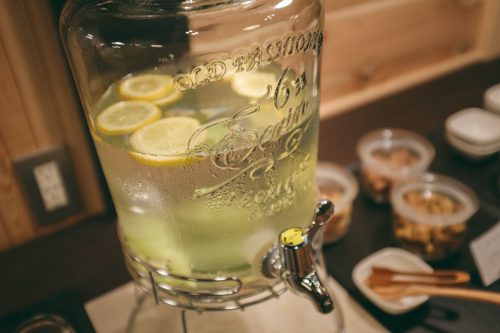 To escape the crowds of tourists while staying a mere 10 minutes from Kyoto, Otsu is a convenient destination that delights people who would like to get off the beaten path.