Located on Japan's Shikoku Island, Tokushima Prefecture is mostly known for its incredible natural landscapes: rugged mountains with remote villages and steep gorges carved by ancient rivers. But historically, Tokushima was also an important hub of trade, and traces of that historic past can still be found today. Let's head to the city of Mima and its historical district of Udatsu, where Edo era architecture and traditional crafts are preserved in time.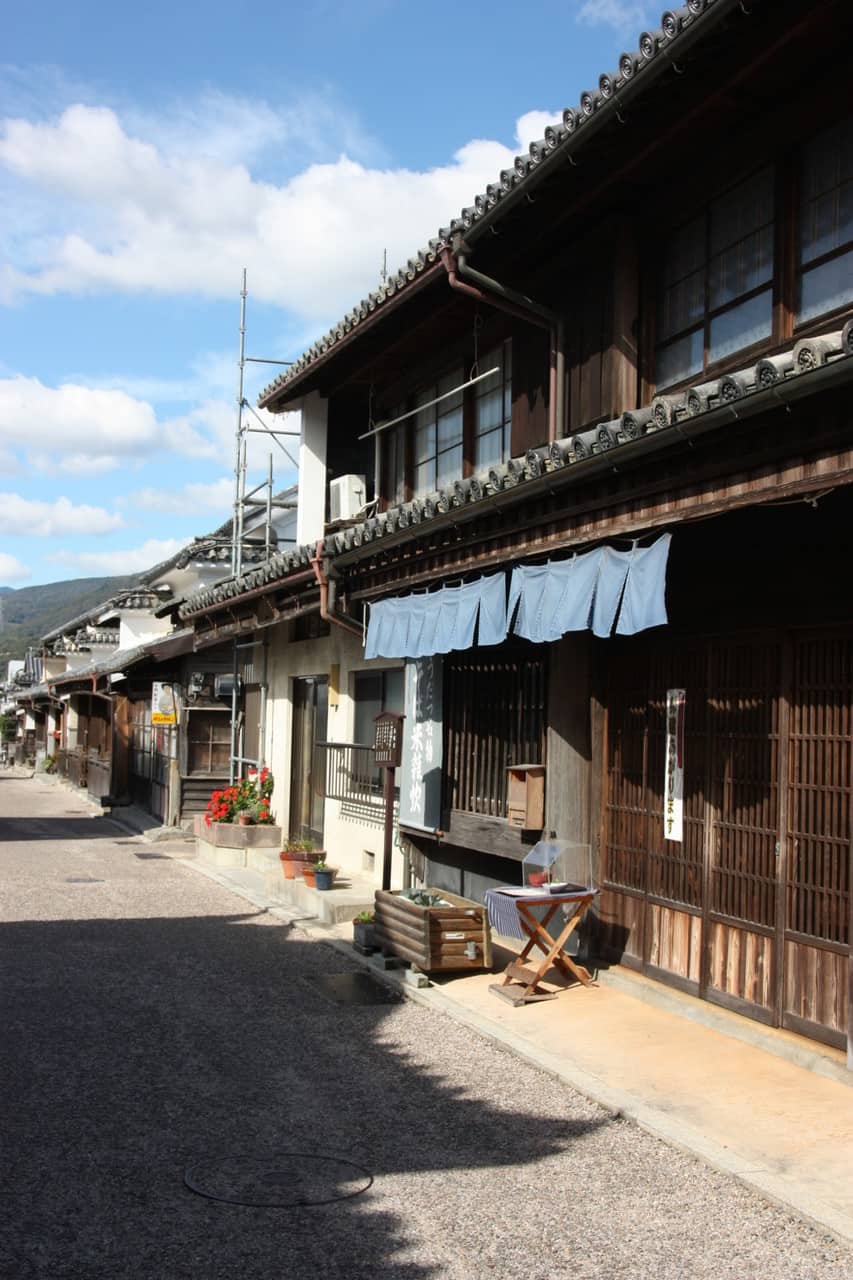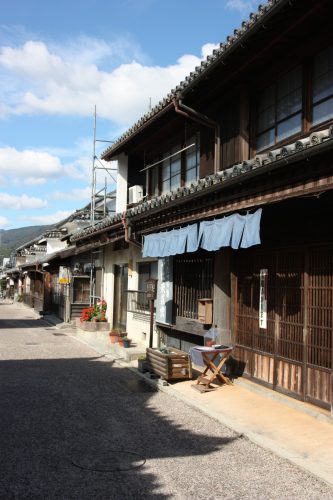 Udatsu, the Merchant Town
As we stroll down the main street of Udatsu, we can admire the magnificent houses once built by the merchants who came to Udatsu more than three centuries ago. During the Edo era (1603-1868), Udatsu was known as the birthplace of indigo dyeing in Japan. Over time, the entire prefecture of Tokushima had become Japan's main high quality indigo production center with Udatsu, benefiting from its strategic location on the Yoshino River, becoming the trade center. This attracted many rich merchants who settled in Udatsu from other parts of Japan, competing to build homes of greater and greater extravagance than the families next door.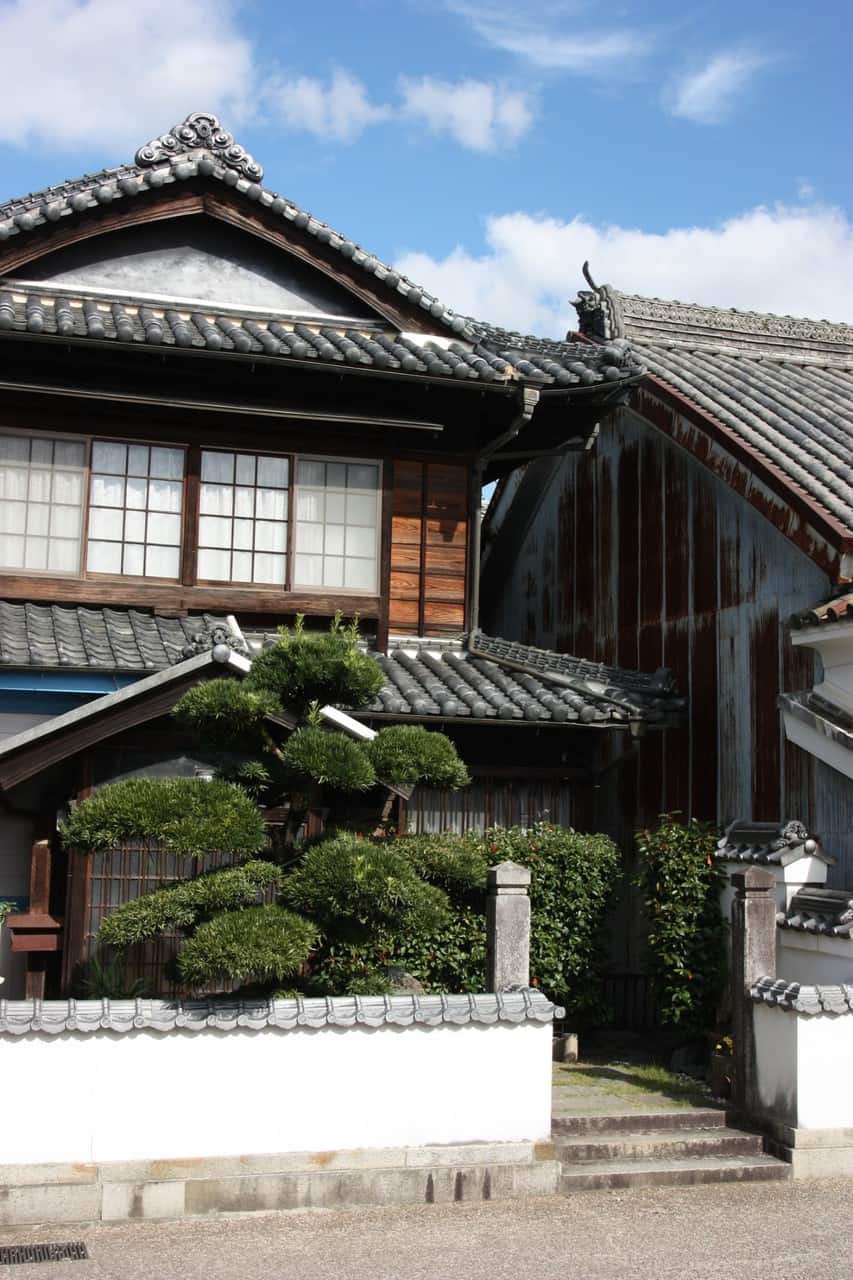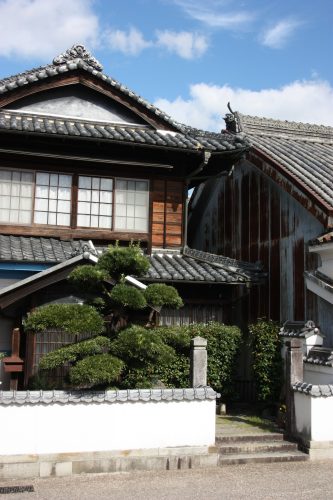 Along your walk, you can admire former merchant houses dating back to the 18th century and yet haven't seemed to have aged a bit, carefully preserved by their current owners.
The Secrets of Udatsu Architecture
To the undiscerning eye, the buildings of this historical district do not seem to present any characteristics to set it apart from other similar districts in Japan. And yet if you look closer, you will find a special architectural feature from which the area derives its name: udatsu.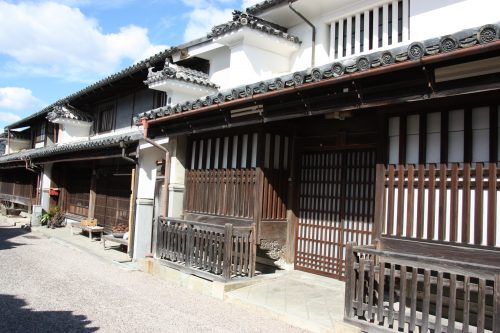 Take a moment to stop in the main street and observe the way in which each house is separated from its neighbors. The udatsu are the unusual additional piece of wall made of clay and topped with a small decoration (usually a fish shaped gargoyle), which were used as a smart and elegant system to prevent fires from spreading house to house. The udatsu was an innovation before its time that prevented fires from propagating through neighborhoods of wooden buildings, where destructive fires were a common occurrence. Considering the number of houses that have survived centuries here, it appears the udatsu have performed their work admirably.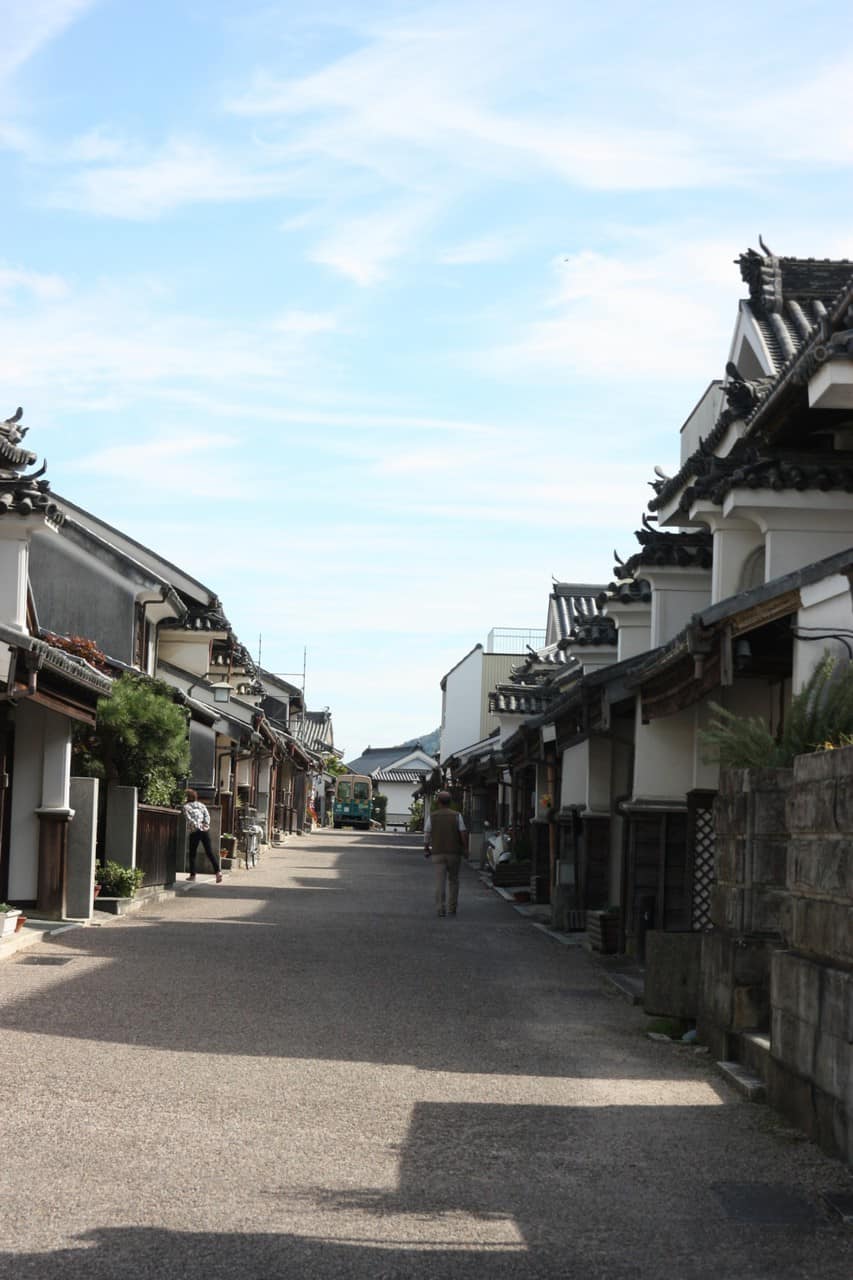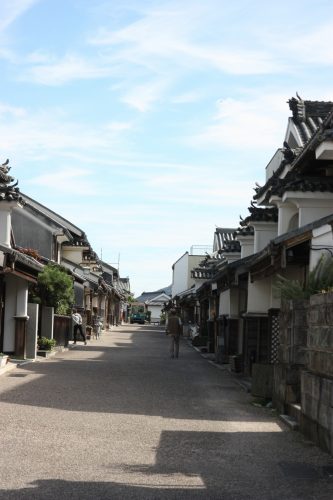 Another benefit of the udatsu for the showy, rich merchants: another opportunity to show up their neighbors by creating more garish decorations!
Things to do and to see in Udatsu
The small historical district of Udatsu, with its beautifully preserved houses and its unique architecture, is an ideal spot to simply wander around. The day I went there, on a beautiful October morning, I could have spent the day simply strolling on this street where time seems to have stood still. You can also visit the Tourist Information Center to request a volunteer guide to take you on a tour of the district.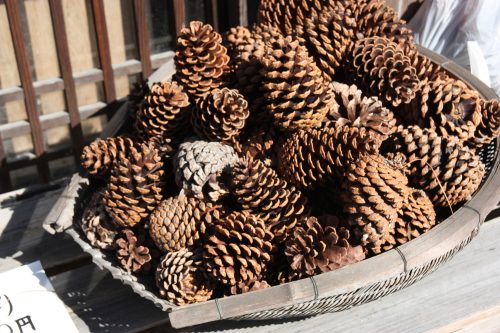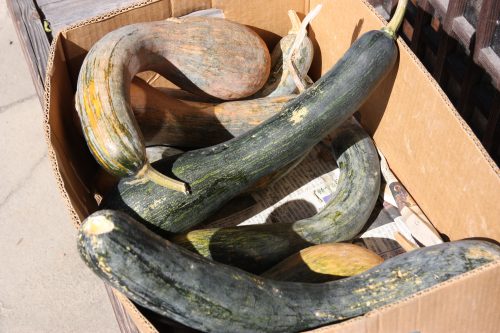 But don't be satisfied with just admiring the exteriors of the buildings when you can tour the interior of one. For this opportunity, we visit the former residence of the Yoshida family.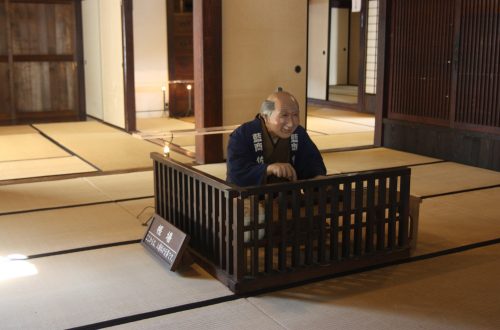 There, we discover the enormous house of a rich family of merchants, spread over two floors and dozens of rooms, with a few pieces of Edo era furniture and a Japanese garden in the center. This is a must-visit location for those wishing to understand the lifestyle of the wealthy during the Edo period.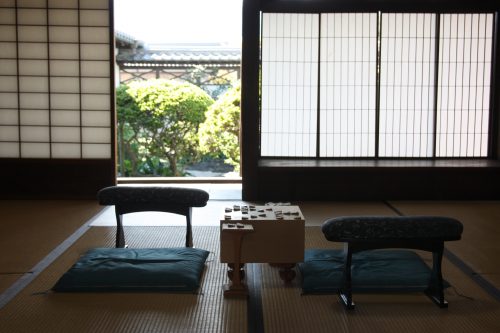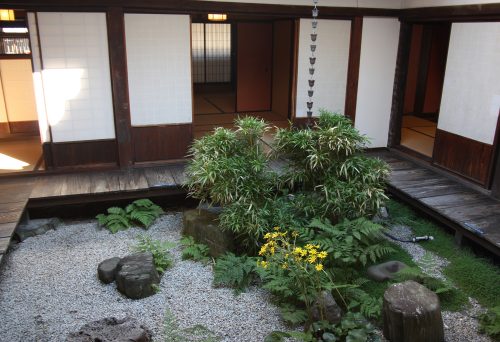 From here, we walk to our next destination, Mima's Traditional Crafts Center, to discover the fascinating process of Japanese umbrella making.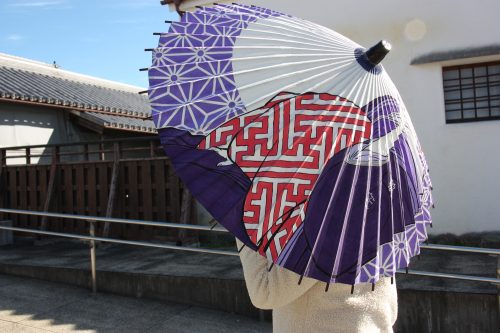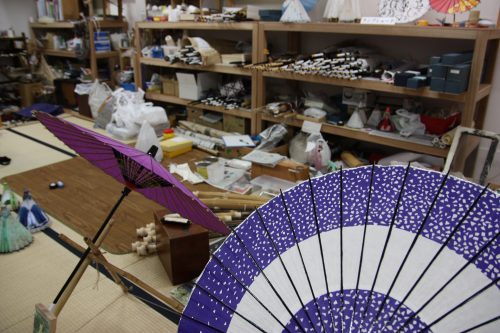 You will find plenty of models on display, of all sizes and colors, and might even be able to meet a local craftsman. You can also meet the craftsman who paints the designs on umbrellas and if you're interested you can schedule a workshop to try it yourself. Or perhaps you would prefer to take part in a simple and interesting indigo dyeing workshop at the town's Tourist Center.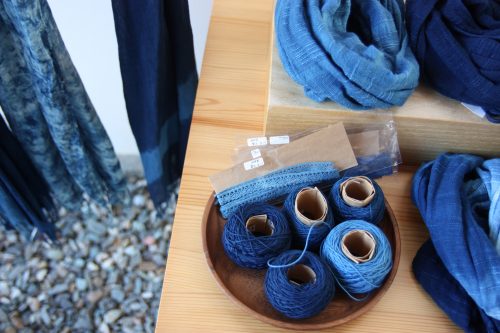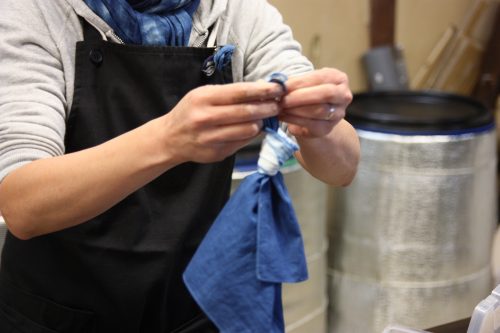 Udatsu is a peaceful escape from the big city, a place where the elegance of the wealthy merchant class of the Edo period is perfectly preserved to enjoy and explore. It is a town where traditional crafts from centuries ago are still practiced and taught by modern day craftspeople. Best of all, it remains mostly a secret, off the beaten path from typical Japanese tourist destinations, ready for you to explore!