Sponsored by Yonezawa City
A small onsen village in the mountainous outskirts of Yonezawa City, Shirabu Onsen has maintained its rural hot spring experience for hundreds of years. Originally discovered in 1312, the hot springs' name translates to "white cloth." Some suggest this name references the piling layers of snow that cover the small village every year during the winter months, reaching their peak in February. Snowfall can surpass 2 meters in Shirabu Onsen during this time of year.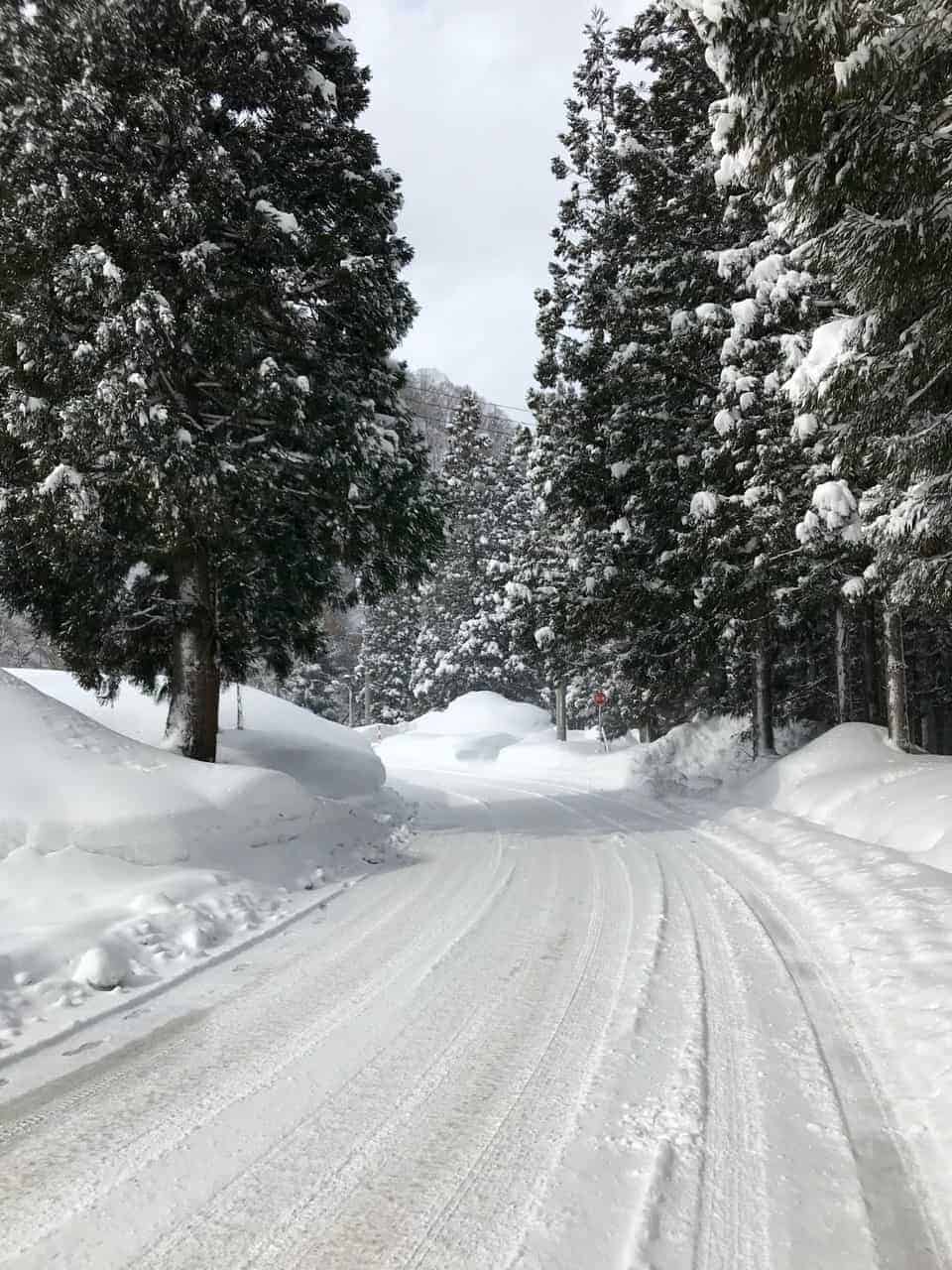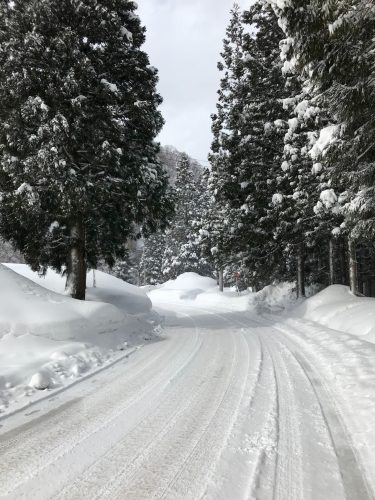 To this day, Shirabu is so small that the hot spring ryokans (traditional inns) do not have proper names. Instead they are marked as "East Inn," "West Inn" and "Center Inn," based on their respective locations along the town's single winding road.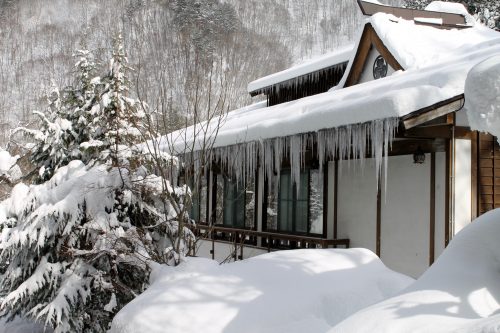 Shirabu is quaint to say the least, but what the town lacks in size it more than makes up for with the quality of its hot springs, gorgeous snowcapped views and rural charm.
Hot Springs at High Altitudes

During my visit I stopped by Nishiya (West Inn), the oldest standing ryokan in town and the only one left with a fully-thatched roof. While Nishiya's building is 200 years old, Shirabu Onsen goes back nearly 700 years and is known as one of the three famous high-altitude hot springs in the Tohoku (northern Honshu Island) region. Nishiya has been in the current owner's family since the 13 century. All these years later, he continues to greet visitors with a warm smile at the entrance.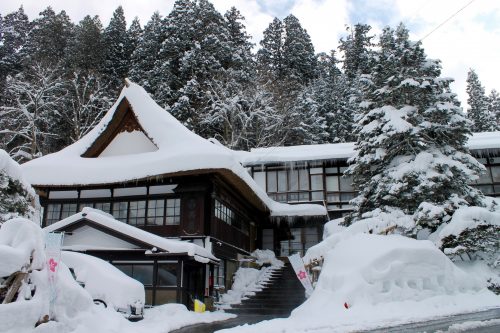 When I entered Nishiya, I was immediately taken by the building's interior. A long hallway with dark wooden beams and a striking red carpet gave the entranceway an immediate sense of sophistication and elegance. I paid the onsen admission fee for non-inn guests, just 500 yen. Towels are available for an additional 200 yen.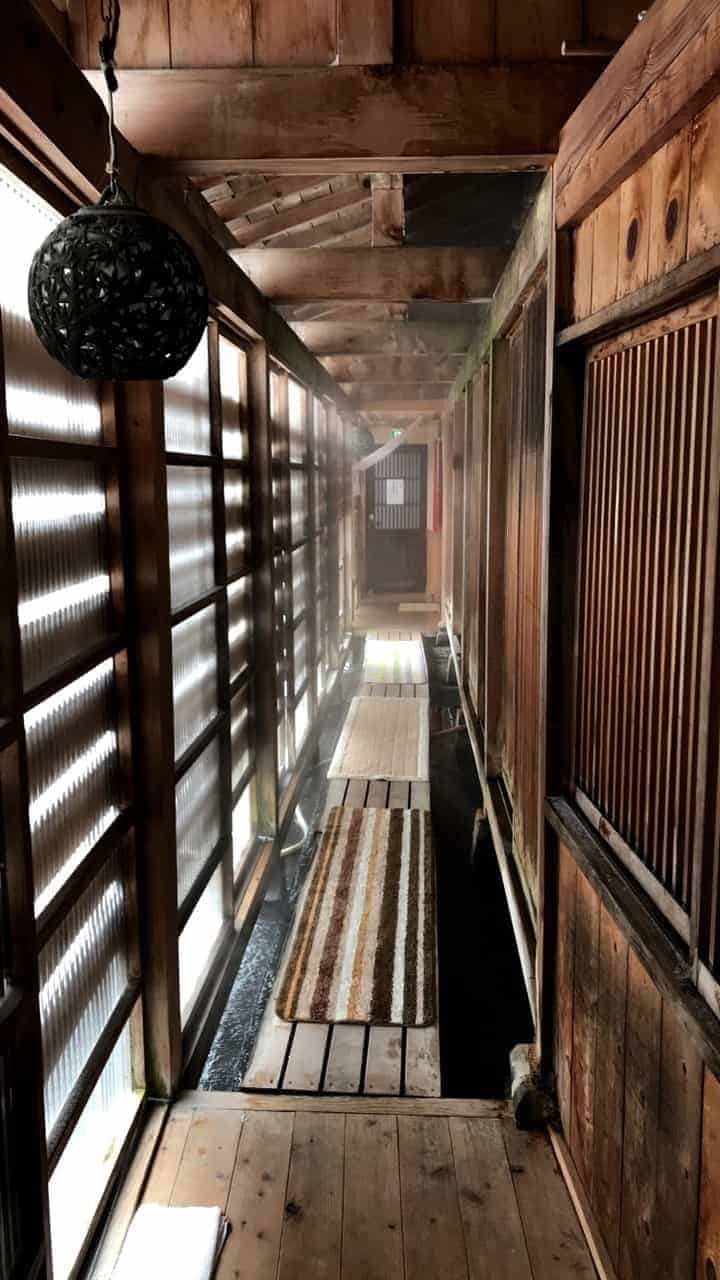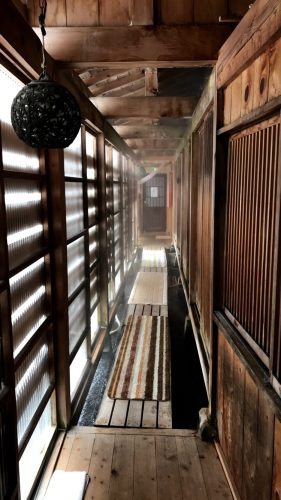 The owner led me to the men's bathhouse, which sits on one end of a walkway made of wooden beams. Overflowing water from the hot spring baths stream beneath the walkway, funneling steam up through the beams. The changing room and bathing room also highlight the structure's exposed Japanese cypress, a beautiful contrast to the white snow that pillows around the building.
In one corner of the bathing room, water pours like a waterfall into the stone bath. Although the bath was covered with a thatched roof, openings allowed a peak out to see falling snow and let in some of Shibaru's frigid mountain air. No match for the onsen water (nearly 60 degrees Celsius at its source), the mixing cold air and hot water fill the room with steam.
A Walk Through Town, Downhill
Shibaru Onsen is built up the side of a mountain, with the town's buildings living at different levels alongside the same winding road. While Nishiya is located near the top of the town, the other major ryokan including Highashiya and Nakaya Annex Fudokaku are close by and within easy walking distance.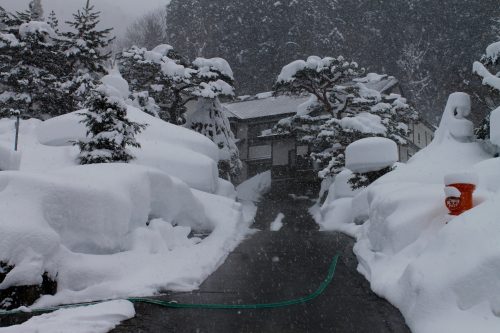 While Nishiya is the only one with a fully-thatched roof, each still pulls from the same high-quality sulfuric water and Higashiya has been rebuilt to take on a more modern, luxury onsen identity.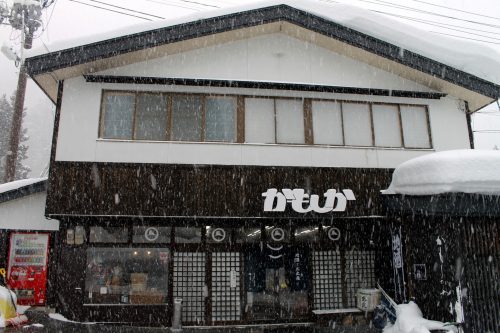 During a walk through town you'll also come across Kamoshikaya, a charming sake and gift shop in town. When I visited they had built across the street from their main store an igloo using snow that had piled up in Shirabu. It appeared that visitors could sit down with company inside the igloo and order refreshments from the shop. I made sure to pick up an omiyage (souveneir) from Kamoshikaya on my way through town.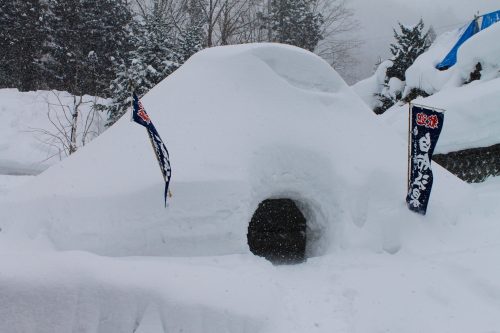 Another walking tour highlight is Shirabuya, which multitasks as a minshuku (Japanese bed and breakfast), a restaurant serving Yonezawa's famous wagyu beef and, most importantly, a stained-glass workshop. Stained-glass making experiences and items are on sale at the establishment. It's hard to miss from the stained-glass in the window.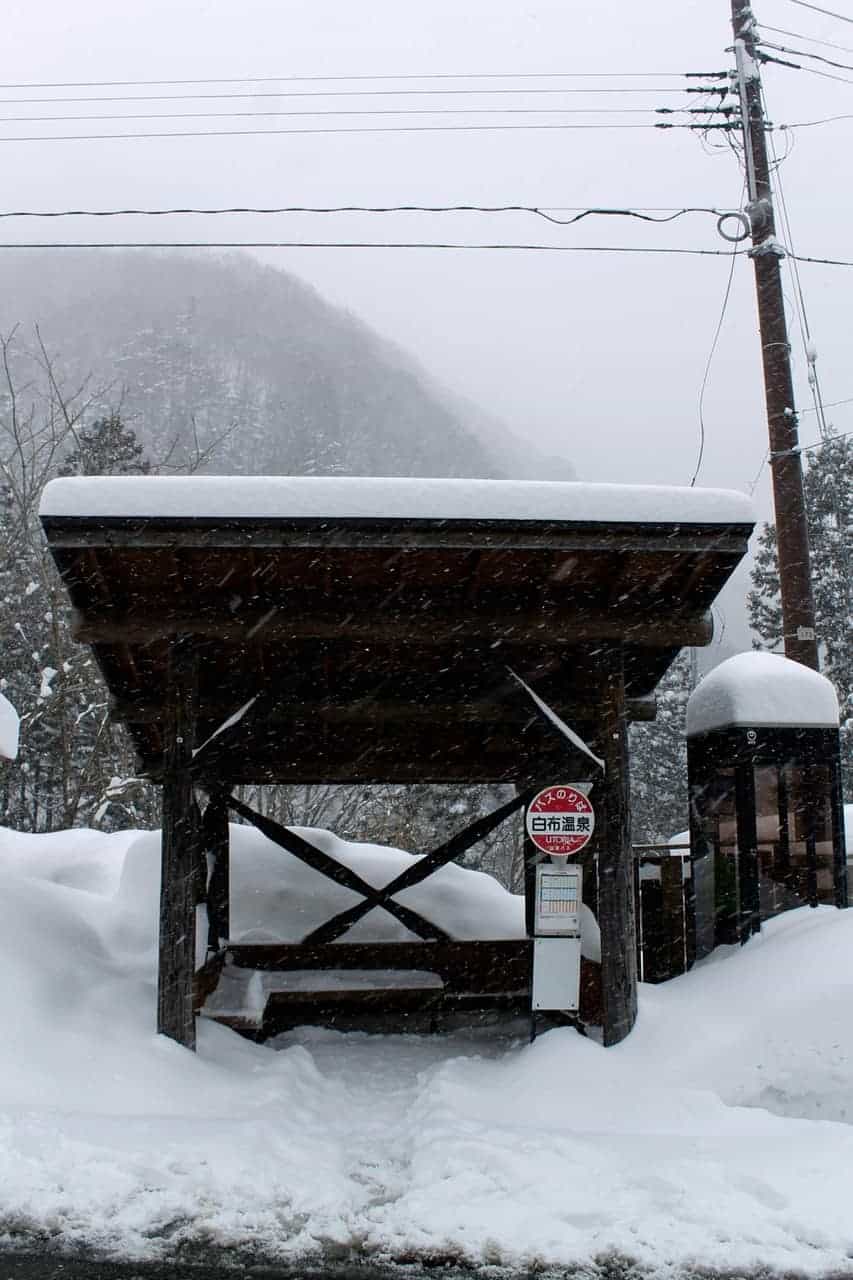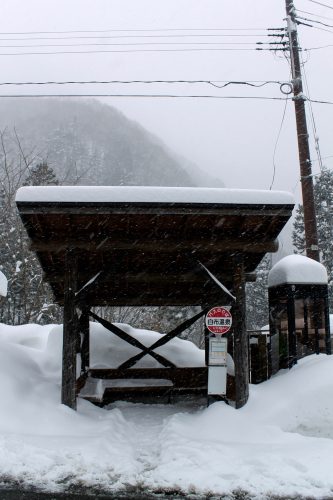 The easiest way to reach Shirabu Onsen is by public bus—one in particular runs several times a day from Yonezawa Station and drops off at a small bus stop in the middle of town. Since mountain roads limits the frequency of buses, make sure to check bus times and plan your bus travel in advance.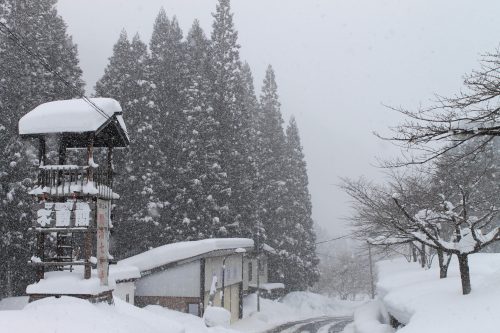 I personally had spent my morning at Tengendai Highland Ski Resort, a heavy powder ski slope with a ropeway station near Shirabu. Just minutes away by bus and a short walk uphill from the village ryokans, I highly recommend a visit. A hot bath is the first thing I needed after a long morning on the mountain.
Need more information? You can find up to date information about Yonezawa's history, sightseeing locations, accommodations, food, and search for some experiences here.