For some of the best coffee in Shizuoka, look no further than Hug Coffee. There are a total of three Hug Coffee locations in Shizuoka City, each unique in its own way, yet all tied together with their Portland-inspired coffee concoctions and penchant for providing relaxed, Americana vibes.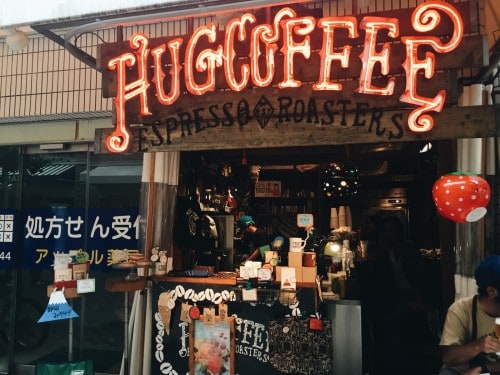 Practically right outside of Shin-Shizuoka you can find the smallest location, where seating is available only at the bar-style counter or at a couple of tables directly outside. As you get within earshot, you will begin to catch the throwback hip-hop beats emanating from the speakers. And who doesn't want to bump to Jay Z and Beyoncé's "Bonnie and Clyde" while sipping on their cappuccino? Inside the small locale, the walls are strewn with random knick-knacks, but don't be alarmed by the giant stuffed zebra head (its authenticity I have yet to confirm) as this is all part of the Hug quirk.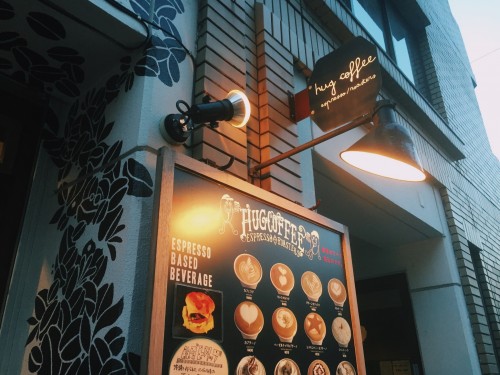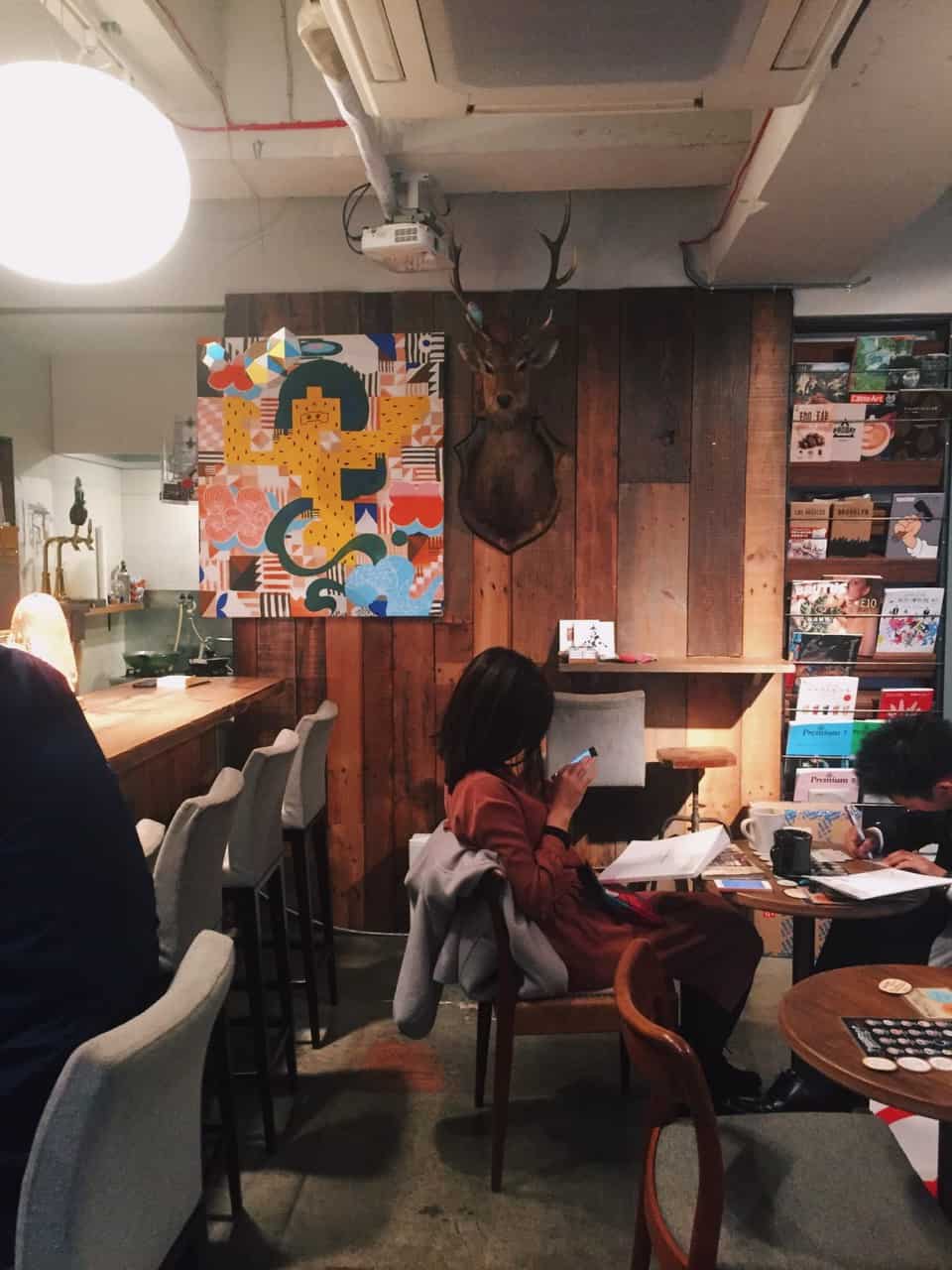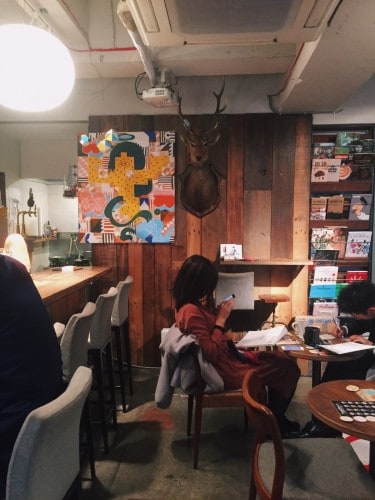 The other locations provide more seating and are recommended for groups of two or more. Most interestingly, the Konya-cho location will display various art installments which change every so often, such as a collection of dozens of "daruma" decorated by local artists on display and for sale. Be sure to check the Hug website for a list of events.
But the best part about Hug Coffee is that it's not all show. Décor and ambiance aside, it offers some of the best drinks in Shizuoka. An extensive, colorful menu – the same at all locations – is sure to offer something for everyone. Top contender for best beverage may as well be the Green Caffe Latte, which is the most harmonious blend of mocha and matcha you could ever imagine. Other flavors include Pepper Chai, Hazelnut Cappuccino, Mocaccino, and more.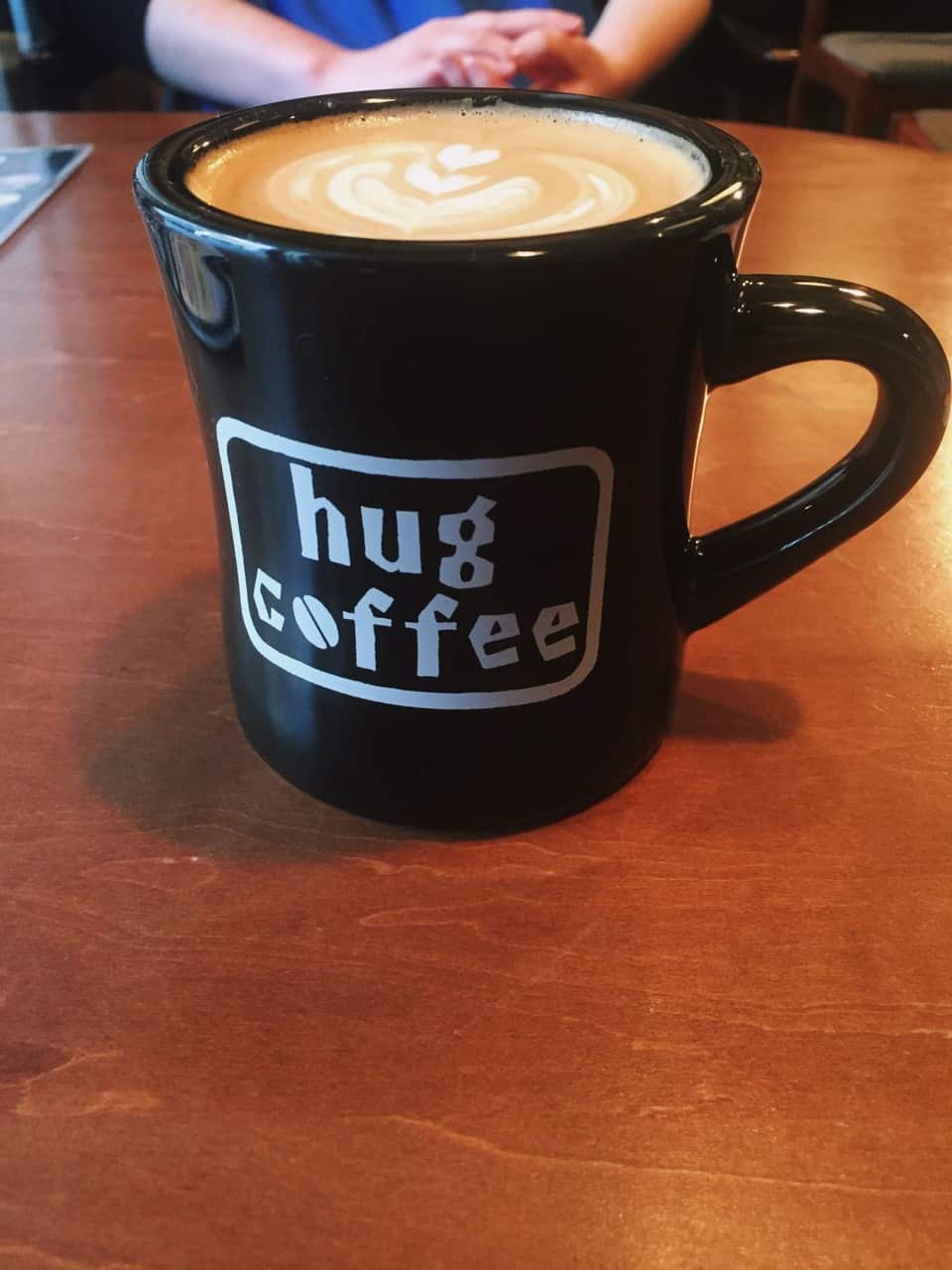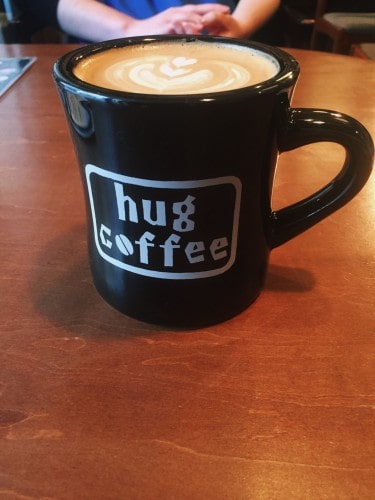 Aside from their scrumptious coffee selection, Hug Coffee may very well be best known for its bagels. Though it may be a tough challenge, Hug Coffee bagels aim to level with American-style bagels by featuring flavors such as Oreo, Cranberry, and Cinnamon Raisin. These sound unique and enticing; however, I found my bagel a tad dull partially because there really wasn't much in terms of spread being offered to go with it. The menu also offers more substantial foods, such as hot dogs and toast, and if you've had your fill of caffeine for the day, you can order some tasty indie brews instead.
As I continue to scour Shizuoka prefecture for the holy grail of coffee shops, I can safely acknowledge that I am never disappointed whenever I visit Hug Coffee. And I must say, I couldn't think of a better name for this café chain: it just keeps pulling me back in its warm, espresso-roasted embrace.
Rating: 4.5/5
Hug Coffee
Address and business hours:
Ryogae-cho Shop
12:00 – 24:00
1 Chome-3-9 Ryogaecho, Aoi Ward, Shizuoka, Shizuoka Prefecture 420-0032
Konya-cho Shop
7:00 – 24:00
11-1 Koyamachi, Aoi Ward, Shizuoka, Shizuoka Prefecture 420-0852
Tenma-cho Shop
Weekends 7:00 – 24:00
8-1 Tenmacho, Aoi Ward, Shizuoka, Shizuoka Prefecture 420-0858
Access: walkable from Shizuoka Station JR
Price range: ¥450~¥950
Payment options: cash