Sponsored by Fukushima City Tourism and Convention Association
A stone's throw away from Fukushima City, in Fukushima prefecture, is Tamago-yu – an onsen lover's paradise!
Tamago-yu is a ryokan and spa which sits in the resort town of Takayu Onsen. Easily accessible by bus from JR Fukushima Station, this ryokan (Japanese inn) is famous for it's open-air hot springs (onsen) submerged in the mountains.
What are the Benefits of Onsen?
When my legs are weary, my brain aches and I'm in the need of a destress, a hot bath is often my first resort. Despite the replenishment that a regular bath provides, onsen offer a level of relaxation above and beyond a regular bath. As the hot spring water is naturally derived from the earth, it is laced with natural minerals which can help to alleviate skin conditions, muscle tension, joint pain and more. Just 10 minutes in an onsen has been enough to relieve me of a whole day's back pain! Combining that with the healing effect of nature, onsen are one of the best ways to unwind and melt your troubles away. I often think of an onsen as a 'massage without a masseuse'!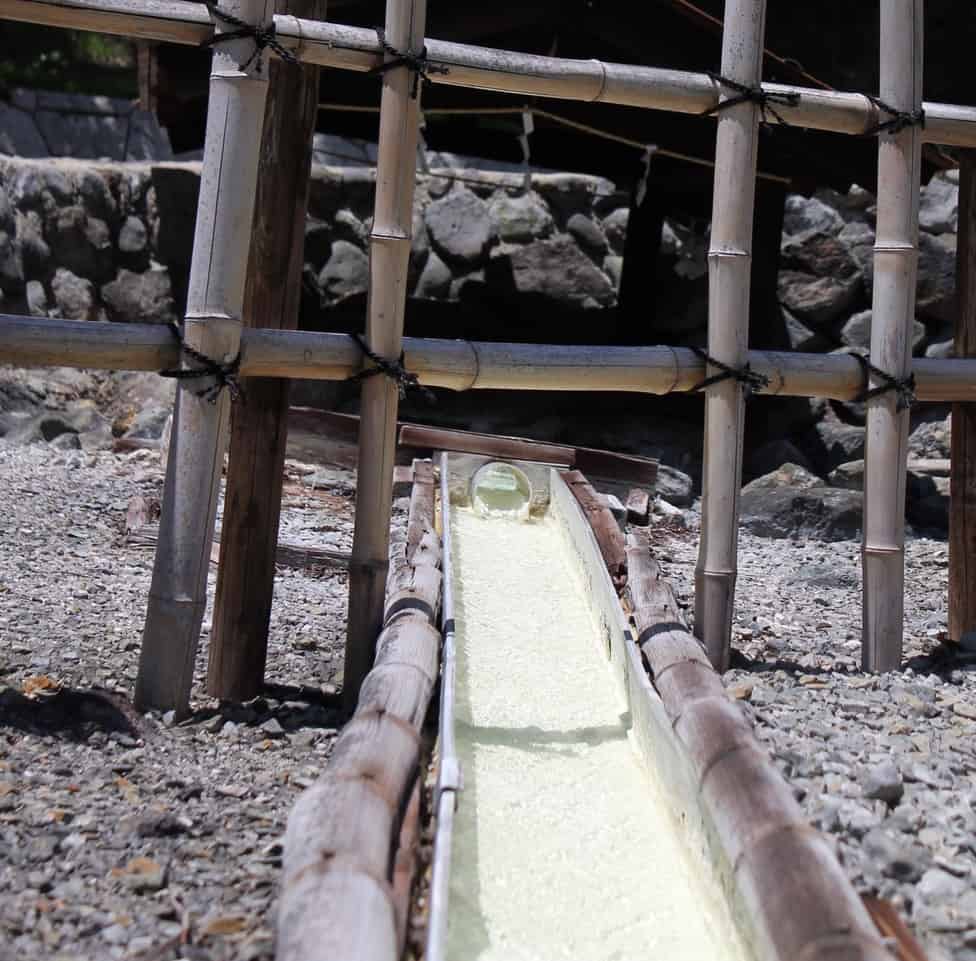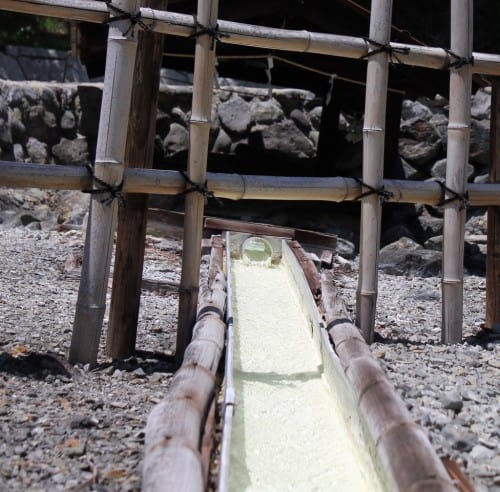 Onsen Etiquette
It's hard to discuss onsen without first mentioning the etiquette which is expected to enjoy them. But yes you need to be naked to enjoy an onsen. And no, there's no need to worry, no-one cares what you look like naked!
Generally speaking, there are two different categories of onsen: private and public (gender-separated). Private onsen can be enjoyed by you alone (or with anyone that you don't mind being naked with). Whereas public onsen allow anyone from the same gender to enter. In both cases, before entering you should always wash thoroughly using the showers provided. Also, don't forget to tie your hair up before taking the plunge!
It's worth mentioning that tattoos are often prohibited in the public onsen. However, whilst I don't have any tattoos myself, if you are able to conceal your tattoo with a skin-coloured plaster you should be fine! That being said, it's always worth checking beforehand to ensure you aren't disappointed.
That's pretty much all there is to it. Be clean and considerate towards other people and you can't go too far wrong!
The Inside Baths of Tamago-yu
In the cold of winter, inside baths work particularly well in warming you up and whisking you away from reality. At Tamago-yu there are several of them to choose from. Why not see if you can sample all of them and decide if you have a favourite. My favourite inside bath is in the picture directly below (I always appreciate cosiness)!
The Open-air Baths of Tamago-Yu
Whilst I'm not yet an onsen connoisseur (yet), the outside baths at Tamago-yu were grander than any I had ever seen before. Why? Because not only are so many baths to choose from. And not just because the baths themselves are spectacular. But even the walk from bath-to-bath is jaw-droppingly beautiful!
A Stroll Between the Onsens
In addition to the hot springs, this ryokan in Takayu Onsen also offers foot baths, a river, a shinto shrine and a waterfall.
Foot baths are popular in Japan and can often be found in onsen towns available free of charge!
Following the river upstream, is a mini waterfall along with a hot spring well. You can understand where Tamago-yu (tamago means egg in Japanese) gets its name from as you approach the sulphur rich fountain!

If you're an onsen virgin, or even if you're not, a day at Tamago-yu is a day well spent!
Access
Bus: From JR Fukushima Station West Exit, take the bus bound for Takayu Onsen (高湯温泉). Disembark at Tamagoyumae (玉子湯前) Duration: 40 minutes. Cost 470 yen.
Car: Approx. 30 minutes and 17km drive from JR Fukushima Station via Route 70
To reach Fukushima from Tokyo, take the Shinkansen Yamabiko from JR Tokyo Station. Departures are from platforms 20-22. Duration – approx. 90 minutes. Cost – unreserved seat 8450 yen one-way, reserved seat 8950 yen one-way
| | |
| --- | --- |
| Name | Tamago-yu |
| Category | Ryokan |
| Address | Tamagoyu, Takayu-7 Machiniwasaka, Fukushima, Fukushima Prefecture 960-2261 |
| Access | [map]Tamagoyu, Takayu-7 Machiniwasaka, Fukushima, Fukushima Prefecture 960-2261[/map] |
| Opening Hours | N/A |
| Price Range | Varies |
| Payment options | Cash |