In the shadow of the Tokyo Dome, home to the mighty Yomiuri Giants, sits an unsuspecting windowless building. Since 1962, those who have taken the elevator to the 5th floor enjoyed the color, tradition and wackiness of Japanese combat sports. Globally transcendent sports such as, boxing, MMA, kickboxing and pro wrestling bring spectators to the box office, and the names featured on the marquee can literally be international ambassadors.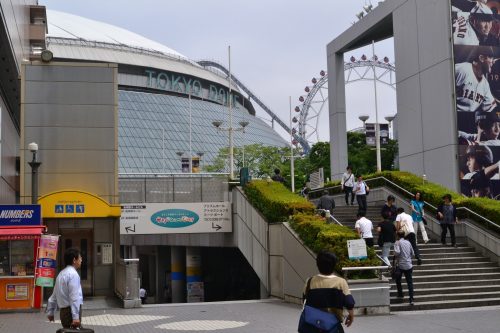 The Spectacle
Korakuen Hall lacks the amenities of the sparkling, sterilized stadiums being built today. Luxury boxes, cushioned seats and even cell phone reception will be sacrificed in order to witness the excellence of the athletes inside. On my first visit to Korakuen Hall, I was struck by the intimacy of the venue. I enjoyed a pro wrestling show organized by ex-pro wrestler, Japanese mega celebrity and politician Antonio Inoki. His entrance passed so close to my seat I could reach out and touch him, and with the help of the tight confines of the arena, I felt I was truly sharing the room with the charismatic figure. Between matches I was captivated by the pageantry of Japanese sports. Combatants are often welcomed to the ring by flowers and streamers for championship fights, and flags line the walkway guiding them to the ring.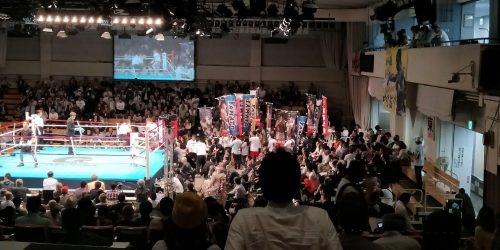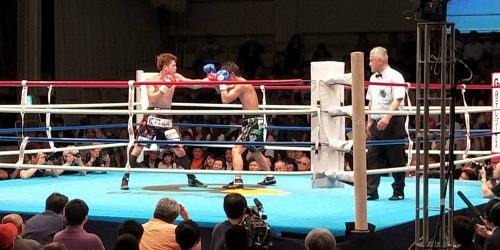 Around the Arena
Before the matches begin, a stroll around the surrounding neighborhood is time well spent for any Japanese sports fan. It can be difficult to buy or even see traditional Japanese martial arts equipment back home, but here you can see, try on and buy traditional Kendo armor (防具 bōgu), Kendo swords (竹刀 shinai), Karate, Ju Jitsu, Judo Gi's, and sought after Winning brand boxing gloves. Pro wrestling fans will also be pleased by the shopping options around the Suidobashi area. New Japan Pro Wrestling's official shop is a short walk from the train station, along with several other shops specializing in vintage wrestling posters, masks, wrestling DVD's and t-shirts.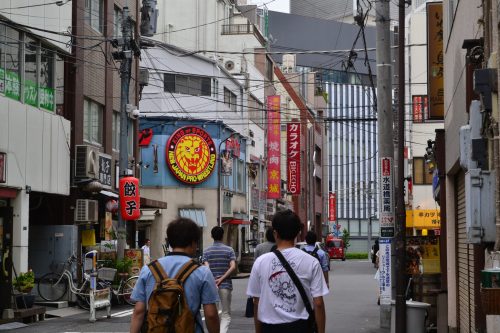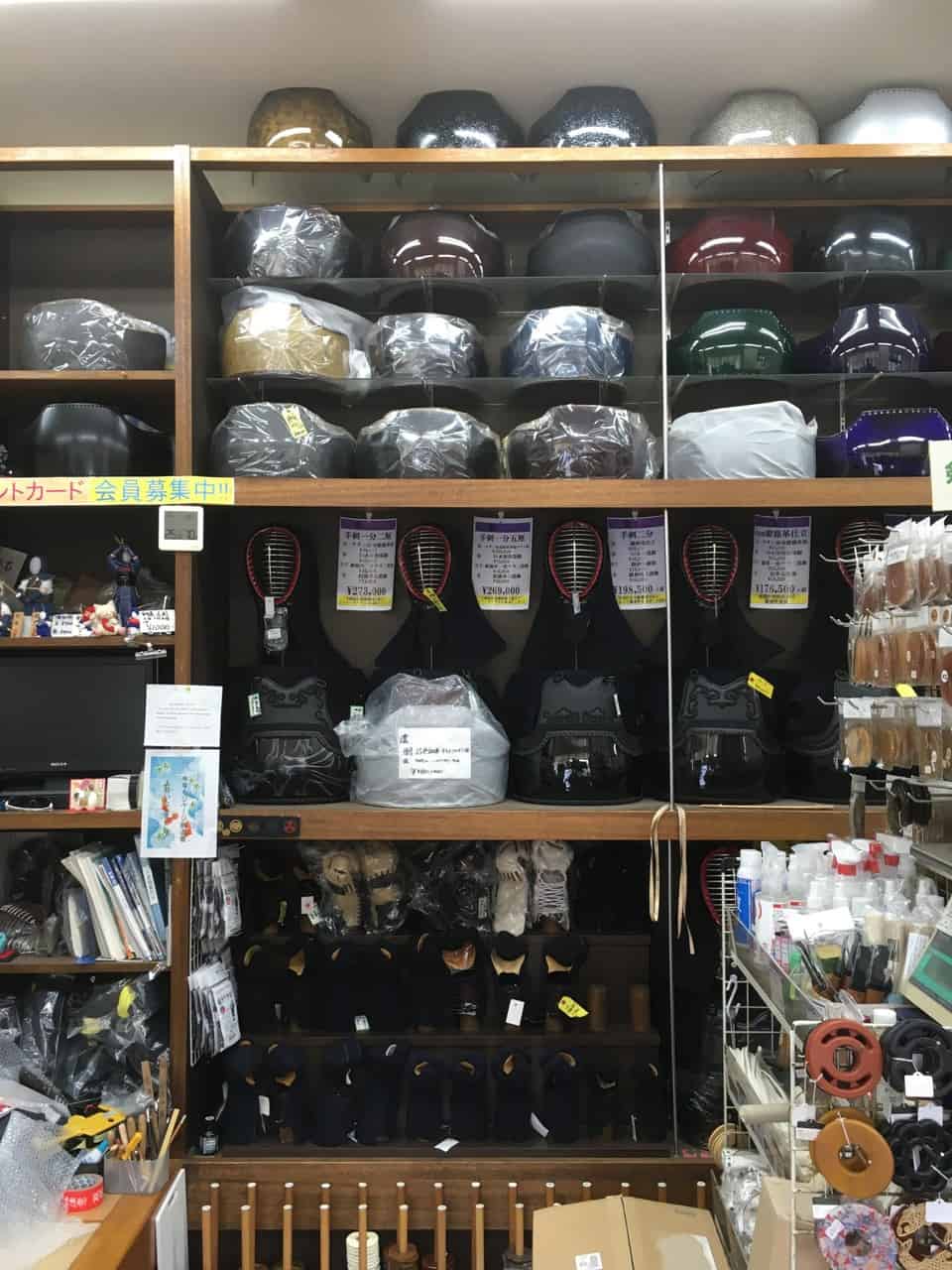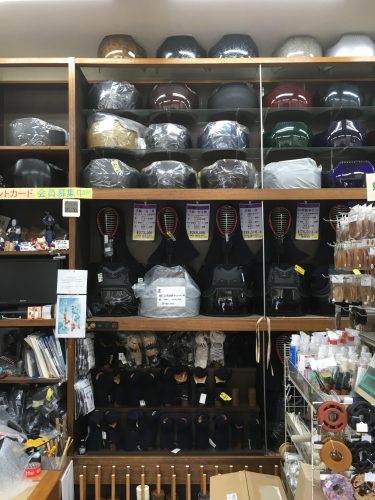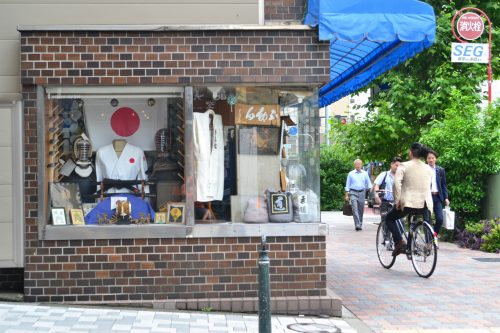 How to Get There
After finding your way to Suidobashi Station, head for the West exit of the station. Turn towards the river, and use the overpass bridge. Continue across the bridge until you see a Denny's on your left. Continue past and take the stairs down one level. The box office and entrance are next to a TGI Friday's. Go inside and take the elevator to the 5th floor.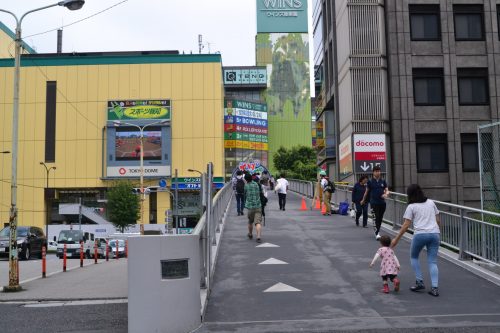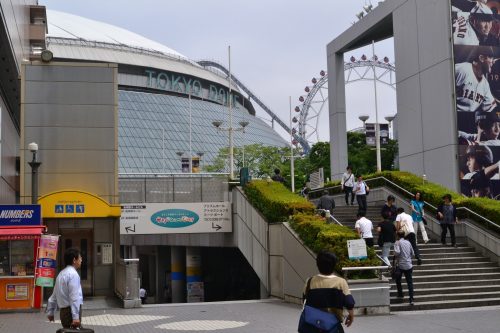 When to Go
Events are held nightly at Korakuen hall. Tickets can be purchased at the box office. Also, you can check the event promoter's website for online or convenience store purchase to avoid sell outs. The arena only seats around 2,000, so there is little need to arrive early to find your seat. The seats are arranged in four sections North 北, South 南, East 東, and West 西. Your ticket will have the section Kanji and your seat number.
| | |
| --- | --- |
| Name | Korakuen Hall |
| Category | Sports Stadium |
| Address | 〒112-0004 Tokyo, Bunkyō, Koraku, 1 Chome−3−61 5F |
| Access | [map]〒112-0004 Tokyo, Bunkyō, Koraku, 1 Chome−3−61 5F[/map] |
| Opening Hours | depends on the march |
| Price Range | 4000-20,000 yen |
| Payment options | Both |