Sponsored by Semboku City
With his ski pole, Hiro-san drew a cute little monster face on the meter-sized ball of snow suspended in the branches of a nearby tree. Cute perhaps, but this was a snow monster. This innocuous-looking giant snowball could weigh 300kg, Hiro explained, so when the wind blows hard through the trees, pay attention to what might come down on your head. It would be wise to heed the words of Hiro-san, who once spent a year on working holiday as a nature guide in Whistler, Canada before coming to the Tazawako area where he has become an outdoorsman-of-all-trades, running a campsite and leading English speaking outdoor tours, like the snowshoeing adventure we were just about to begin here in Tazawako.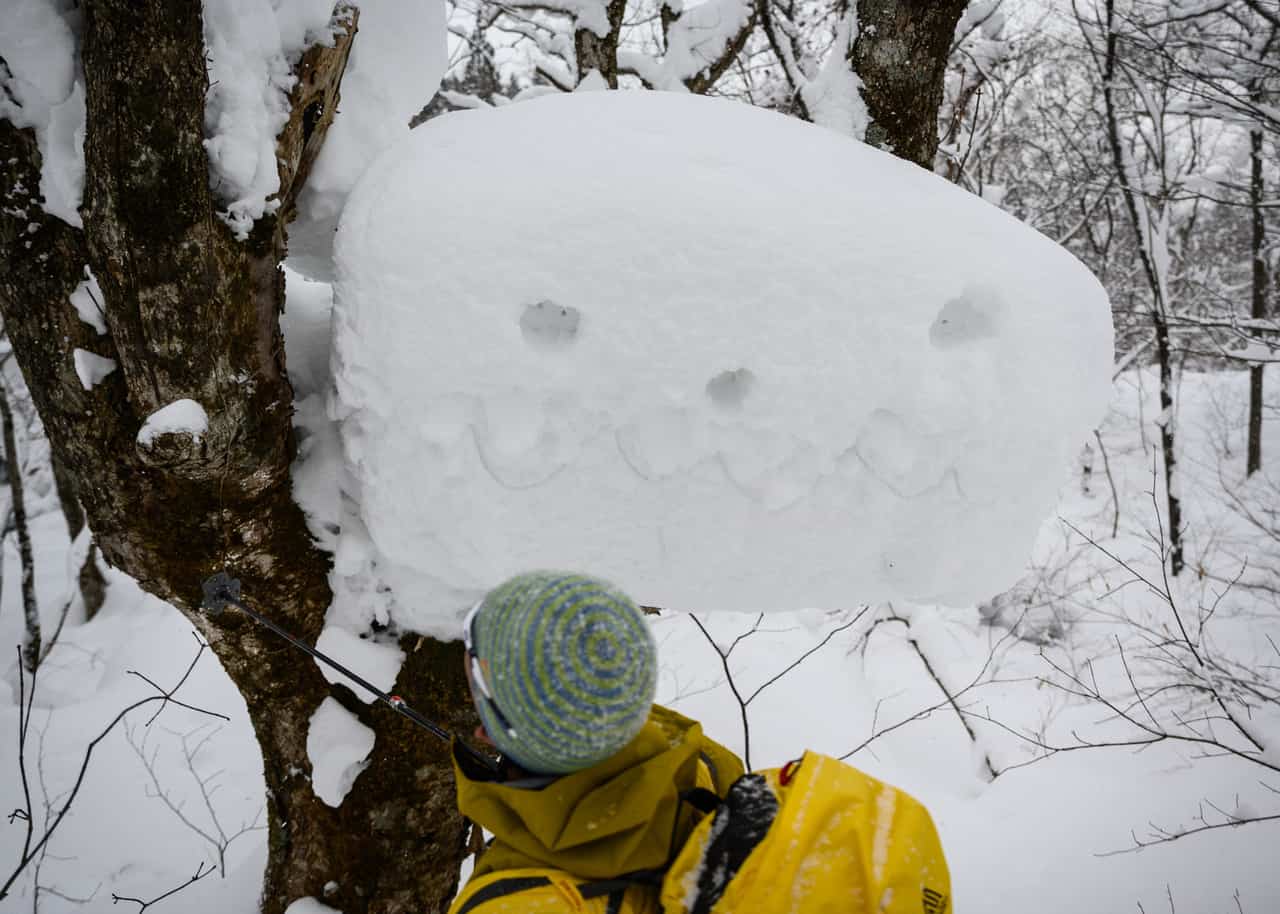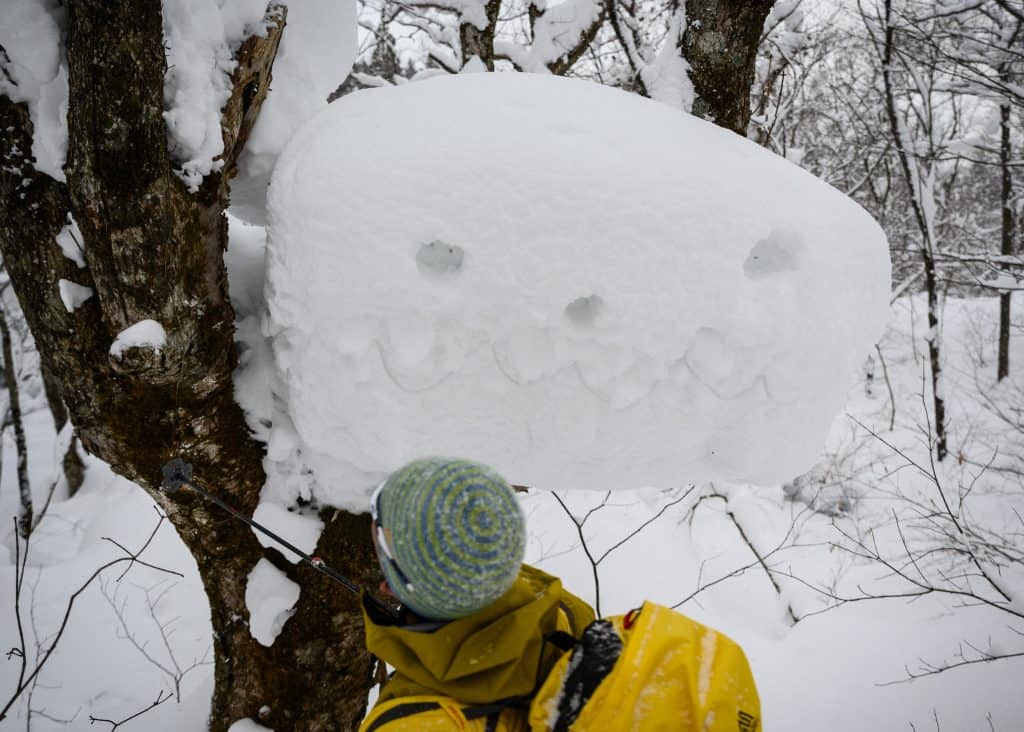 Tazawako Powder: The Finest Skiing Snow In the World
The weather in the Tazawako area of Akita Prefecture, which boasts Japan's deepest lake, many famous onsens, and the rarely crowded Tazawako Ski Resort, is in a word, unpredictable. There are days of wind and snow followed by sunny skies illuminating the brilliant white scenery. But the weather is what brings people to Akita, to experience its little-known Winter secret: one of the finest powder snowfalls in the world. Though a mere 3 hours from Tokyo via bullet train, Tazawako is largely ignored by foreign visitors, and the few I met during my stay prefer to keep it that way. They love their hectares of back-country powder and the traditional Japanese experience sans the tourist crowds. But there is still plenty of opportunities for Tazawako to capture some of the tourism Japan is bringing in without any major effect on the overall experience.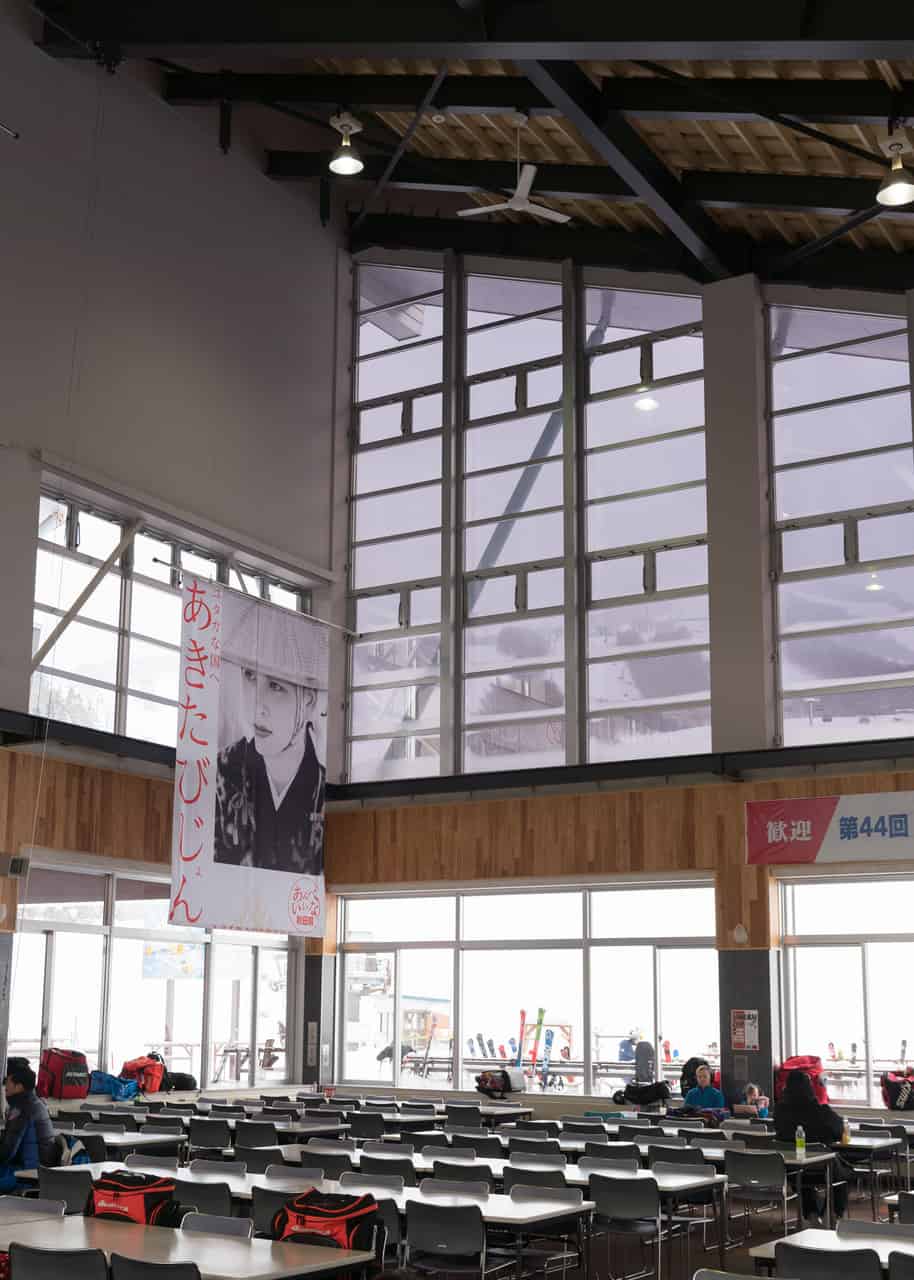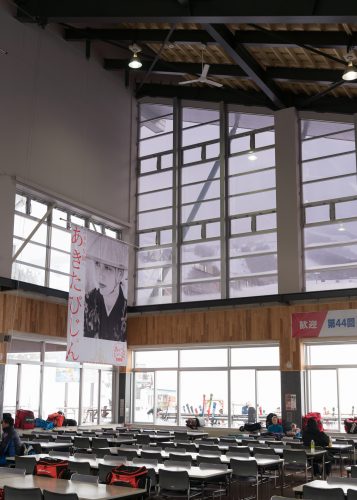 Tazawako – Heaven for Lovers of Nature and Outdoor Activities
We met Hiro-san in the morning at the Tazawako Ski Resort, and like most weekdays, the slopes were not busy and the skiers were enjoying a leisurely day, the only worry being the lingering threat of heavy snow in the afternoon. The ski resort has all the modern facilities you would expect: an expansive lodge, several inexpensive restaurants to get delicious Japanese food, and a ski shop to purchase or rent any items you might have lost or forgotten to bring. Besides downhill skiing, it is possible to snowboard, cross-country ski, snowshoe, or get a guide to take you to the back-country above the resort.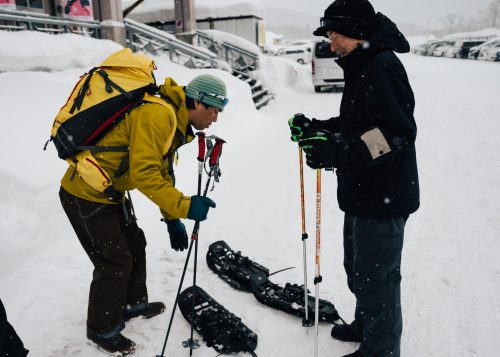 In the non-snow months, there is an excellent hiking trail around the now dormant volcanic mountain of Akita-Komagatake above the resort, where the fertile soil gives birth to lush green scenery and gorgeous fields of flowers in the Spring and Summer.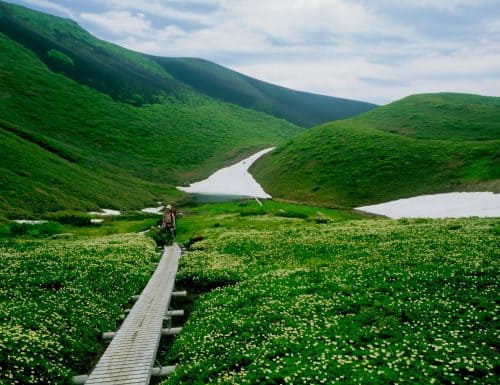 After Hiro-san ensured we had all of our gear, we jumped into a van and were dropped off at the trail head. We would be doing a shortened version of the snowshoeing hike today due to my schedule, so we had a single destination, Friendship Waterfall. After explaining about the dangers of falling 300kg snow monsters, Hiro-san took the lead and forged a trail through the sometimes meter deep fresh powder. Walking among the forest and occasionally hearing only the sound of the river running somewhere nearby, it was easy to forget we were likely never more than a few hundred meters from the main road. After about an hour of enjoying the serenity of this winter wonderland, we emerged from the forest to a view of the 15m high waterfall.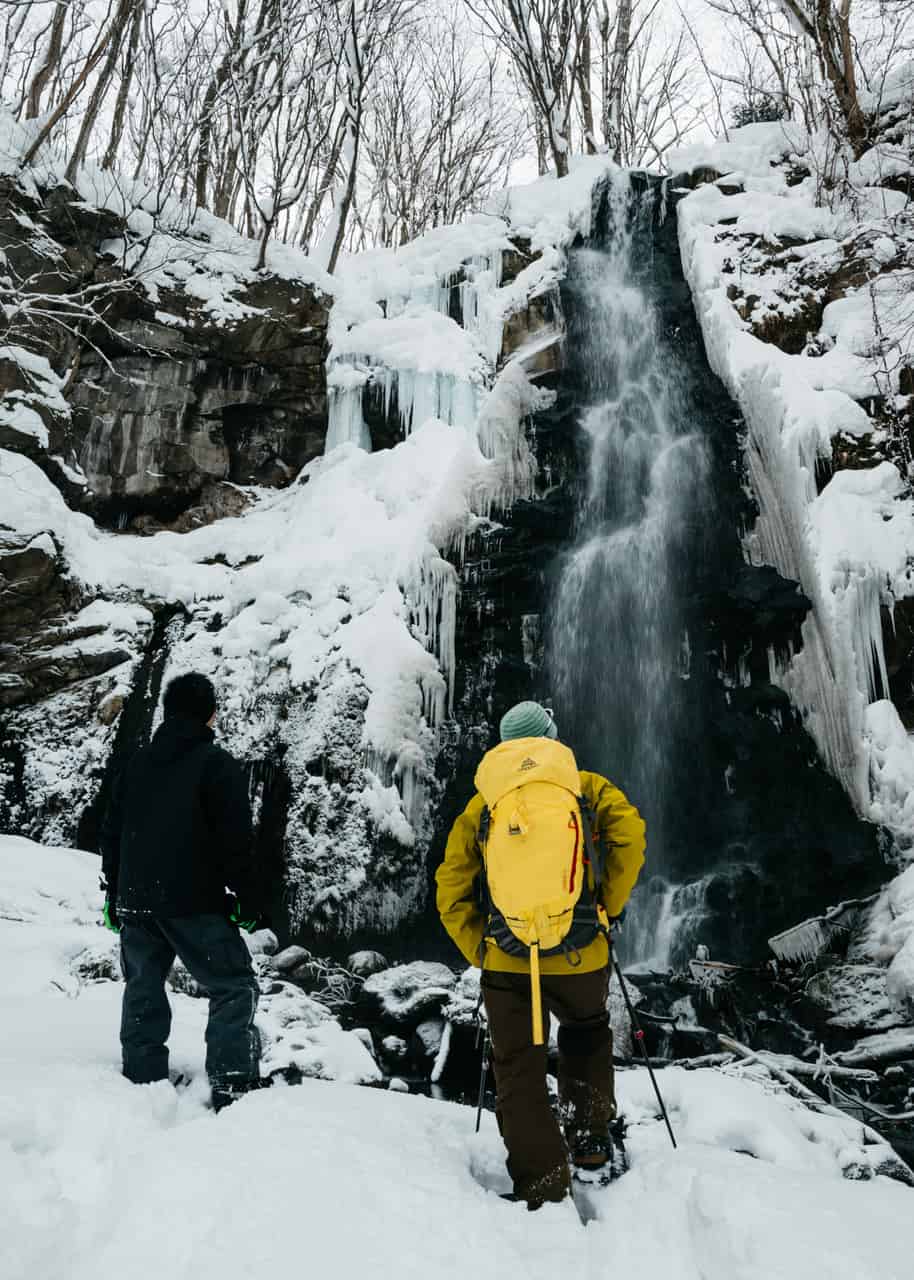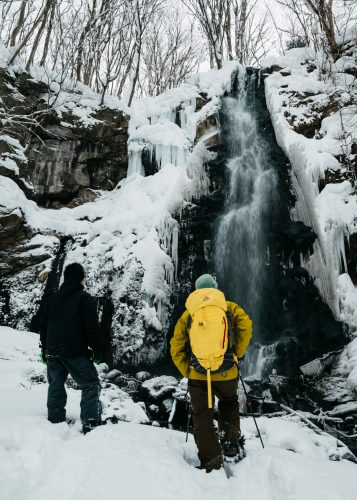 After digging us some seats in the snow from which we could sit and observe the waterfall, Hiro-san broke out his camp stove and proceeded to make us steaming hot cups of cocoa to warm ourselves up. We sat and chatted about the other activities Tazawako had to offer in the warmer seasons: canoeing and kayaking on the lake, waterfall climbing, and river rafting (the latter two are guided by Japanese speaking staff, but Hiro-san can be contacted to come along if English speaking staff is needed). Trekking and cycling are two other popular activities that do not necessarily need guides, and equipment can be rented if needed.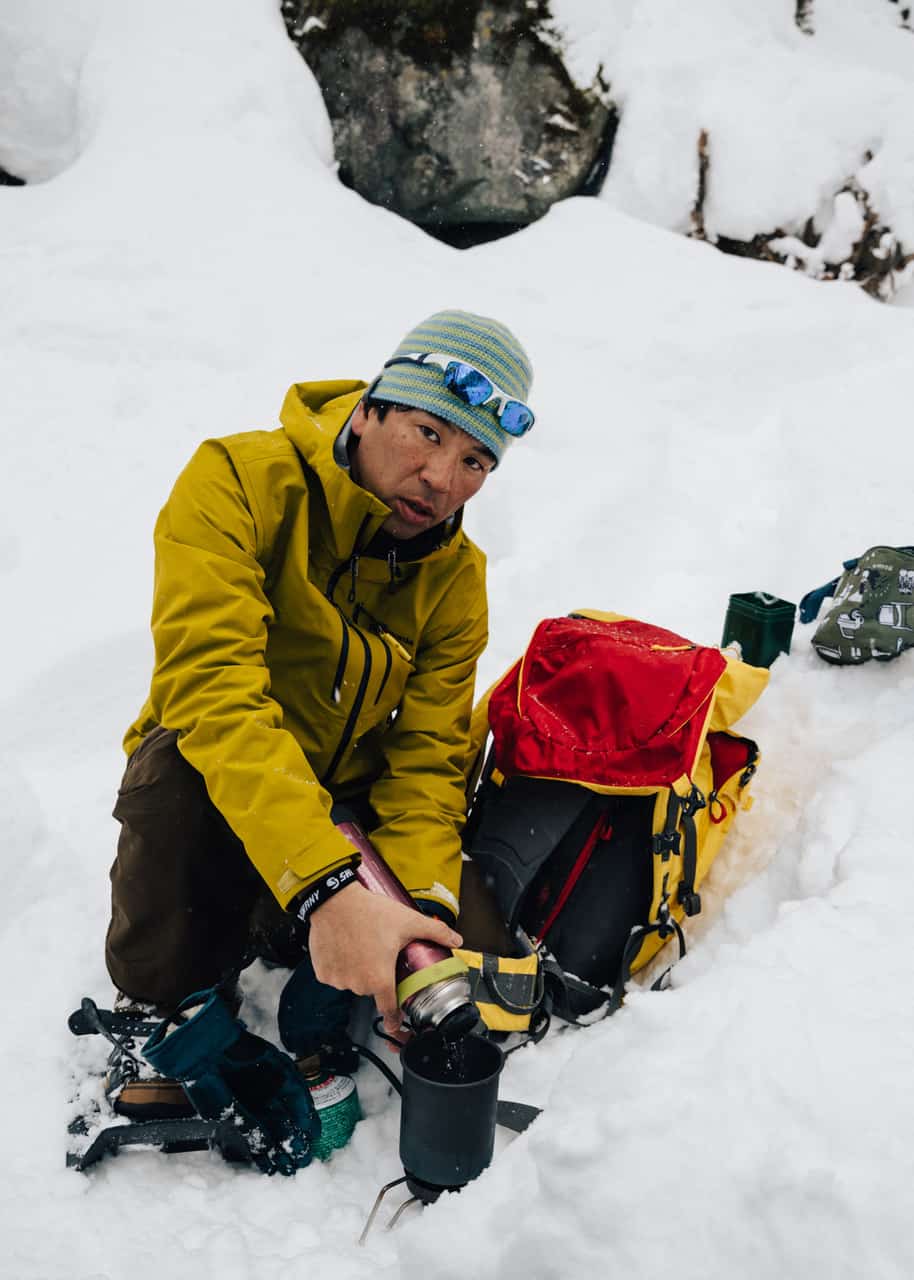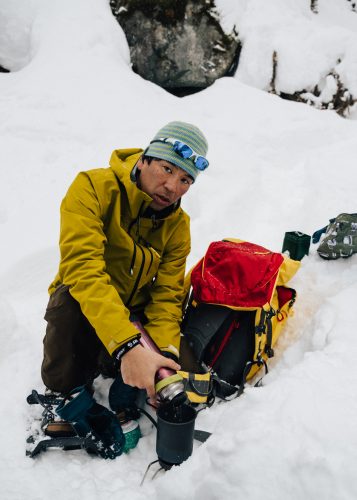 Heading back to the lodge, we found ourselves on the edge of a small cliff. With a mischievous smile, Hiro-san encouraged us to go down the cliff on a makeshift sled, like grade-school kids would do. As it turns out, grade-school kids know how to have the most fun.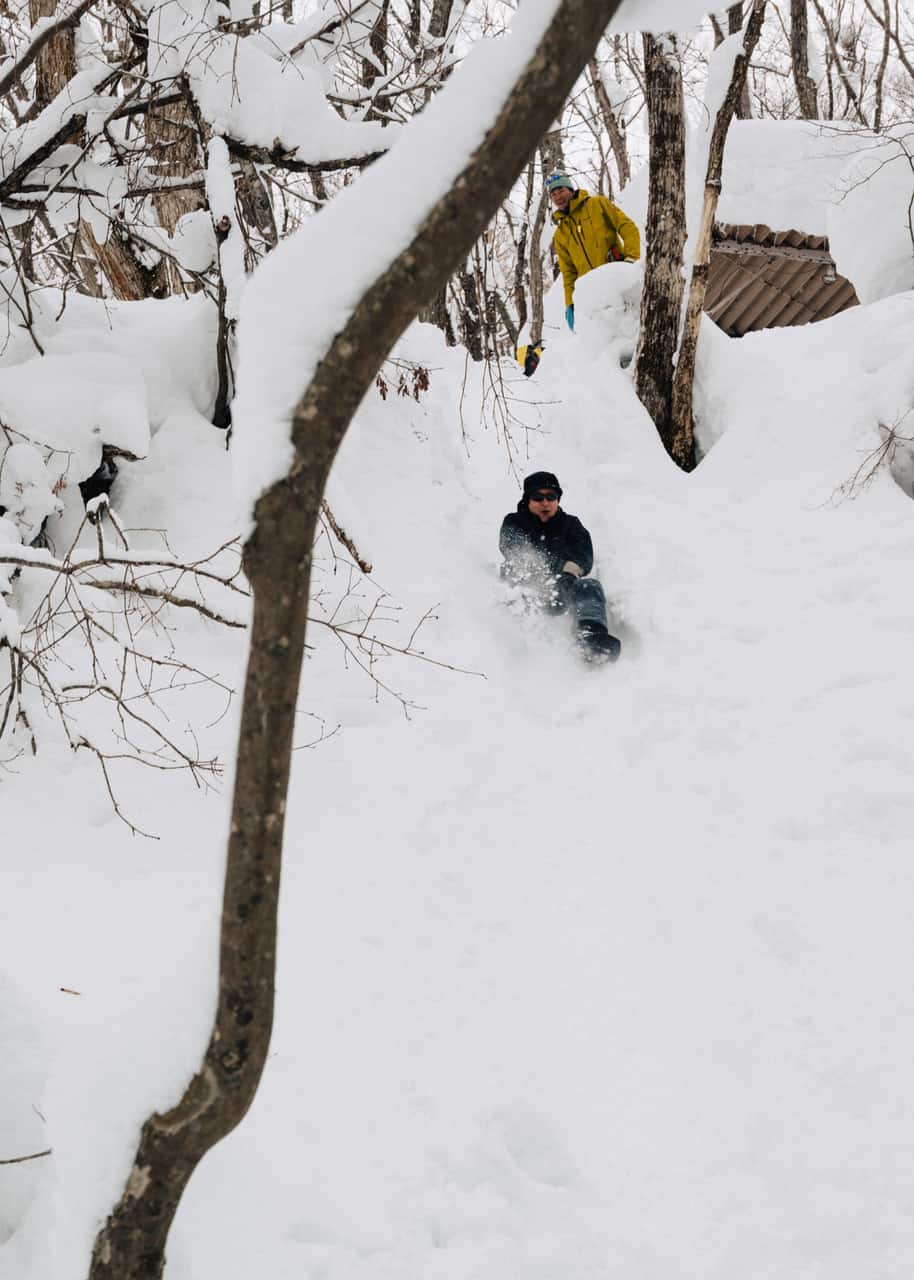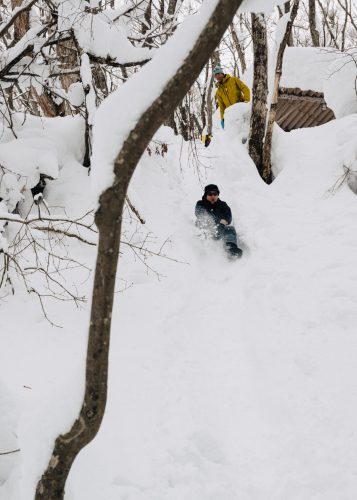 Back at the lodge, we filled our hungry bellies at the newly minted Lounge Kuromori, where we feasted on a bowl of pork belly in a sweet sauce over rice and a hot cup of soup. All the while, we could watch skiers coming down the slopes through the huge picture windows in the lounge.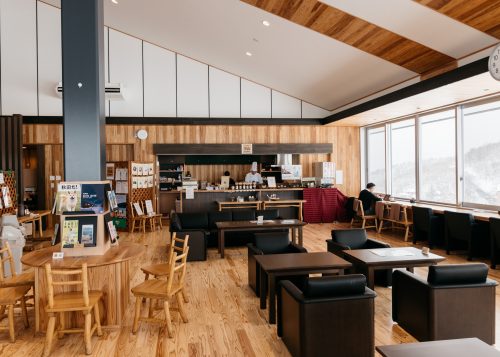 After our meal, we thanked our experienced guide once more, who then headed off to teach a skiing class to a visiting class of elementary school students, all in a day's work for this hard-working man of the mountain.
Getting To Tazawako
| | |
| --- | --- |
| Address | Shimotakano-73-2 Tazawako Obonai, Semboku-shi, Akita-ken 014-1201 |
| Hours | 09:00 to 16:00 |
| Price Range | Varies |
| Payment options | Both |
Tazawako is easily reached in 3 hours using the Komachi train that runs from Tokyo to Akita city on the Akita Shinkansen line. A JR Pass is valid on this line so if you already purchased it, there is no additional fee to go to Tazawako. Buses run regularly from Tazawako station to the ski resort every 30 minutes. For more information about Semboku City, please refer to this official website.