Sponsored by Kakegawa City
The last thing you need when trying to enjoy your Rugby World Cup experience is the stress of getting lost. But, not to fear! Getting to Shizuoka's Ecopa stadium is a breeze, using the most direct, comfortable and luxurious method of travel Japan has to offer, the bullet train. So sit back and relax as I give you the tricks and tips you need to have a relaxing and stress free Rugby World Cup 2019 in one of the most unique areas of the world.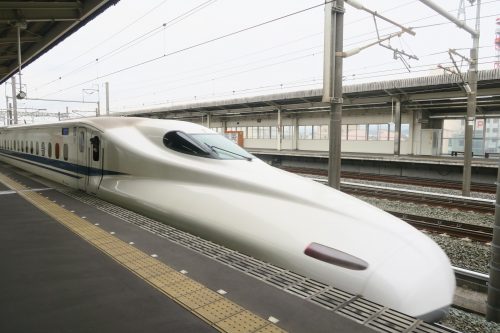 The Shinkansen: miles better than flying!
You may have heard of this marvelous method of transportation, and let me tell you, the rumours are all true. It's speedy, it's reliable, it's comfortable and it is so much better than flying.
Fear no more, long-legged people! You could practically fit two extra people in the space between you and the seat in front, and you still get a tray table (with exceptionally long arms)! Specially designated carriages have smoking rooms and there are ample toilets next to almost every carriage.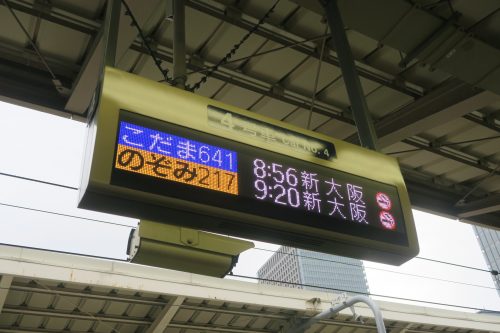 There is another perk to the Shinkansen that will allow you to breathe a sigh of relief: plug sockets. At every window seat, you will find a Japanese plug socket, meaning you can charge all your devices on the go with no need to worry. So you can sit and play on your phone the whole journey without needing to worry about the battery! Be warned though, these plug sockets are only by the window seats, so be sure to book your seat wisely.
Booking a Shinkansen ticket
It is always best to reserve a ticket in advance and to book a seat if you can, particularly during busy travel times. If you book a seat in advance it will cost 400 yen extra but it is totally worth it to avoid standing for hours on end. You can book a ticket at many major JR train stations in Tokyo, like the ones on the Yamanote Line. Simply give them your destination, tell them whether you want a single or round trip, what times you'll be traveling and where you would like to sit (window or aisle). You can pay by cash or credit card.
Getting to Shizuoka's Ecopa stadium for the Rugby World Cup 2019
Getting to the Ecopa stadium from Tokyo station could not be more simple. Simply take the JR Shinkansen Kodama bound for Shin Osaka and ride that train all the way to Kakegawa station, which takes around an hour and 40 minutes.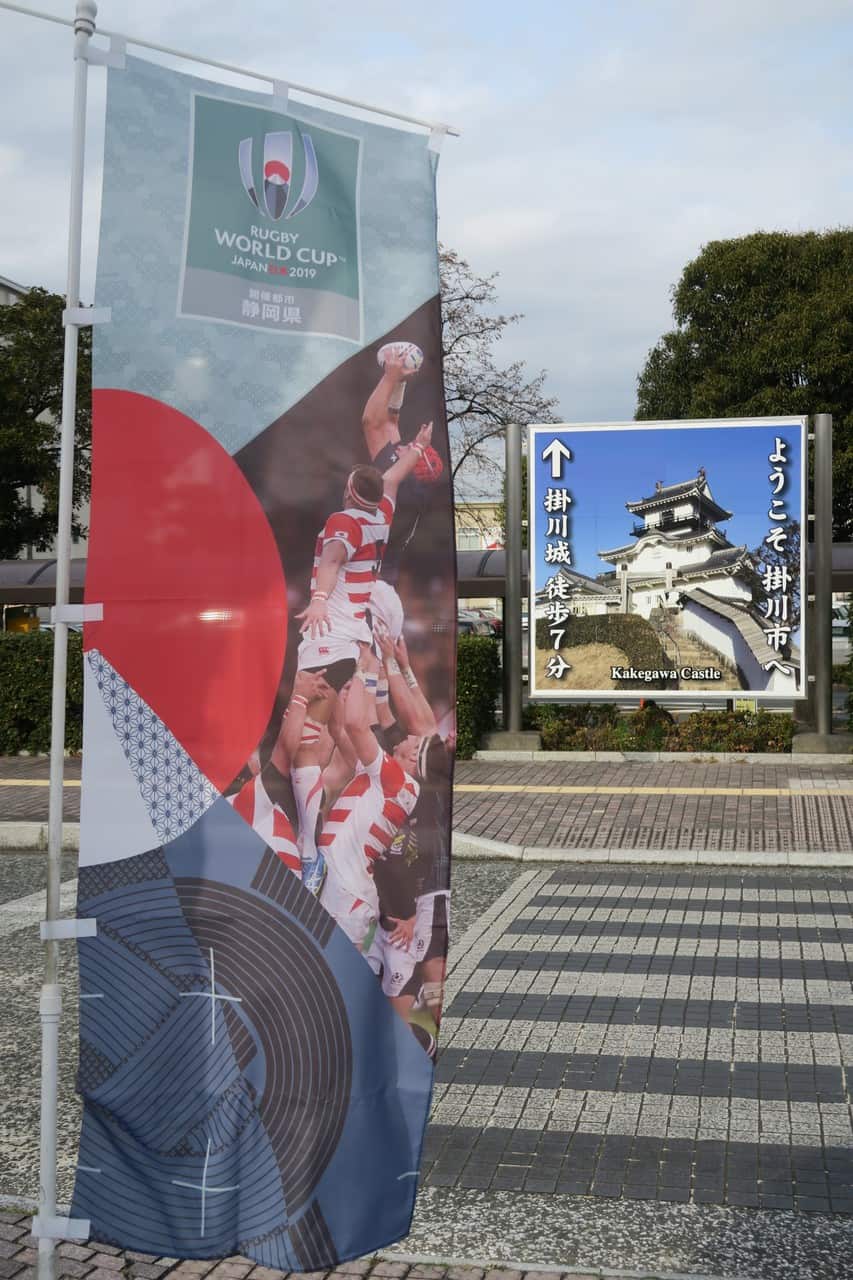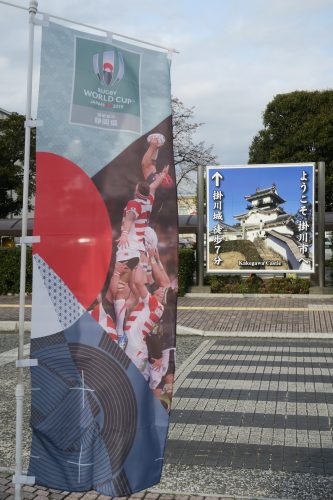 Hot Tip: While you're traveling by Shin-Fuji station, be sure to look out the window. If the weather is cooperative, you might be able to see Mount Fuji.
From Kakegawa station, it's a speedy 4 minutes by train on the Tokaido line bound for Hamamatsu. After a single stop, get off at Aino station and from there, it's a leisurely 15-20 minute walk to the  stadium. All in all, the journey should cost you around 7,800 yen one way.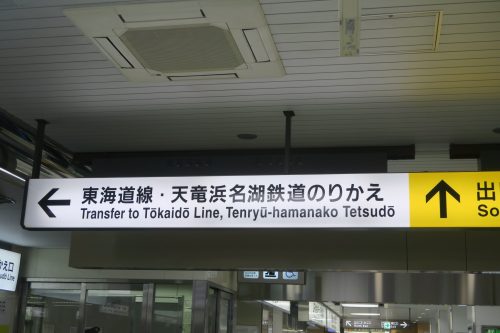 Get unique souvenirs at a historic soy sauce factory
Have you ever wondered just how soy sauce is made? Well, you can find out! Just a short bus ride away from Fukuroi station on JR Tokaido Line, you can immerse yourself in a truly unique experience.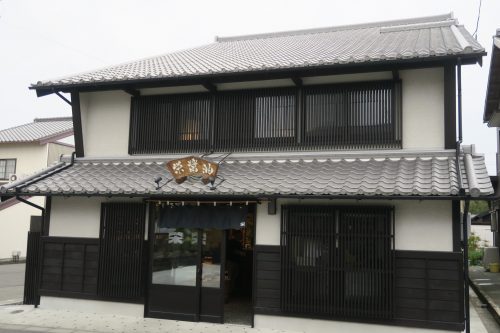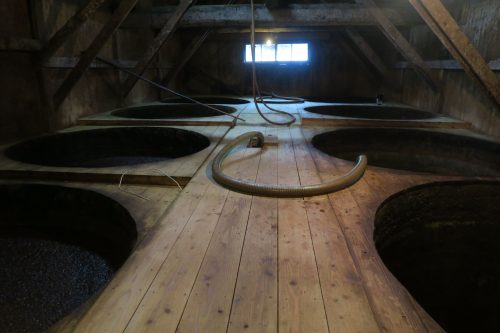 This historic factory has remained almost frozen in time since it was established in 1795 during the Edo period. The building certainly stands out as being a cherished relic from ancient times, and the same can be said for the equipment. Massive wooden barrels, sacks of soy beans and a lack of any technological equipment showcase this factory's unique, hand-made qualities, displaying the care and craftsmanship that goes into making each and every bottle. Carefully selected ingredients and a unique recipe combine to create the rich and unique flavour of the soy sauce at Sakae Shoyu Jozo.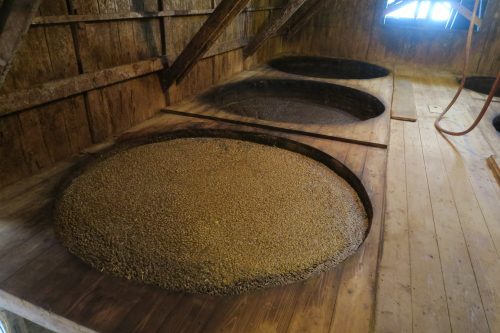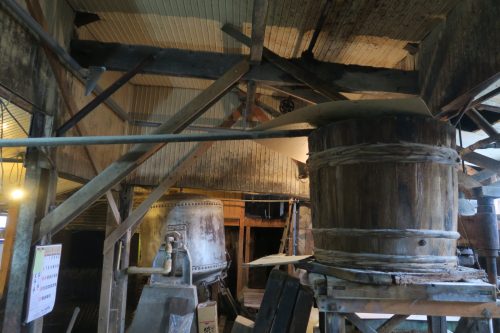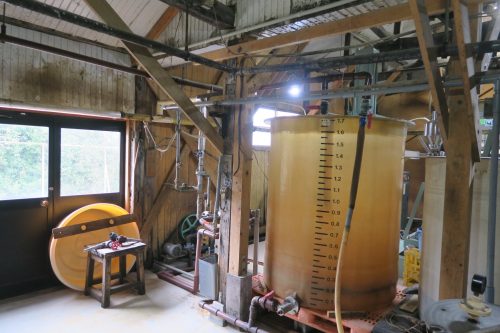 The owner speaks little English but will take you on a factory tour so you can see for yourself the time, patience and care that contributes to the perfect bottle of soy sauce. Visit the shop afterwards for a chance to see the wide range of varieties they produce. They will make the perfect, unique souvenir from your trip to Japan.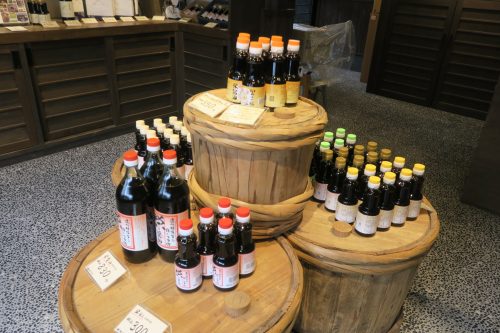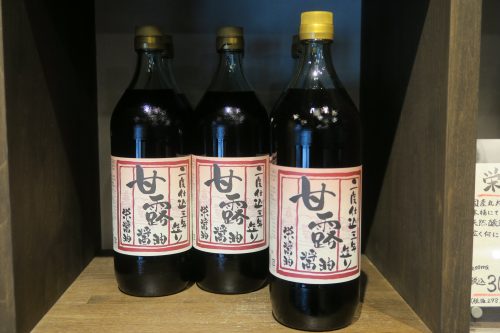 Access To the Sakae Shoyu Jozo Shop
Hop on the Tokaido main line bound for Hamamatsu to Fukuroi station. It's just two stops from Kakegawa station taking 7 mins, or just one stop from Aino station (3 minutes).  Take the south exit at Fukuroi station and find the Akiha bus service (秋葉バスサービス ) on the Akiha-Chuen line (秋葉中遠線) bound for Daito-Shisho (大東支所行). Unfortunately, at the moment there is little English at the bus stop so you'll need to locate the bus stop by playing the Kanji matching game with the above Kanji. When the bus arrives, it should display where it is going in English on the front of the bus. Ride the bus to Osuka Shisho (大須賀支所), which will cost 560 yen each way. As usual, ring the bell just before you want to get off, and make sure you have change or 1,000 yen to exchange on the bus. The bus driver will be unable to change 10,000 yen for you on the bus, so don't be that guy and come prepared.
For more tips and tricks for using any bus in the area, check the image below, and have a fantastic Rugby World Cup season!