Sponsored by Kurashiki Tourist Attract Committee
Japan can be an exciting and eye-opening country, with the endless neon cityscapes of Tokyo and the vibrant local culture of Osaka, juxtaposed against the quiet calm of ancient Kyoto and rich historical significance of Hiroshima. In increasing numbers travellers from all around the world visit each year explore Japan from end to end; visiting shrines, temples, cities, towns, villages, mountains – the list goes on. Many of these travellers come to Japan because of its vast and deeply interesting history, which goes back centuries and in many areas has been carefully preserved as a sign of respect to the efforts of previous generations. One such place is located in Western Japan's Okayama Prefecture, in a small city named Kurashiki: The Kurashiki Bikan Historical Quarter.
Kurashiki Bikan Historical Quarter is a small pocket of Kurashiki city that has been preserved to resemble a part of the city that dates back as far back as the Edo period (1603-1867). Back in the Edo period, Kurashiki was a vital distribution point in Japan, receiving large shipments of rice from around the country and being stored there before shipping to places such as Osaka. One of the most significant aspects of the Bikan Historical Quarter is its canal, which was built back in the Edo period as a way to get boats through to the storehouses and the ports closeby.
Getting to the Bikan Historical Quarter
Access to this part of Kurashiki is incredibly simple – coming from Okayama, take the JR Sanyo line to Kurashiki station, leave via the South exit and walk for about ten minutes down the main road. You will be able to enter the area on your left, just before the large Kurashiki International Hotel. It is a good idea, if possible, to visit this area once during the evening and once again during the early morning. The stark contrast between day and night in the Bikan Historical Quarter is striking, and its night-time beauty is particularly worth seeing.
Modern Day Kurashiki
Presently, Bikan Historical Quarter exists mostly as a historical site for visitors to enjoy the several museums, gift stores, gardens, restaurants and cafes that fill the streets and alleys. Museums include the Ohara Museum of Western Art, Museum of Folkcraft and Archaeological Museum, among others. There are a number of gift shops, offering trinkets, toys, clothes – some of which are made from Kurashiki denim! The restaurants and cafes include Kurashiki International Hotel's Kiyu-tei and a range of small little spots for tea, coffee and dessert.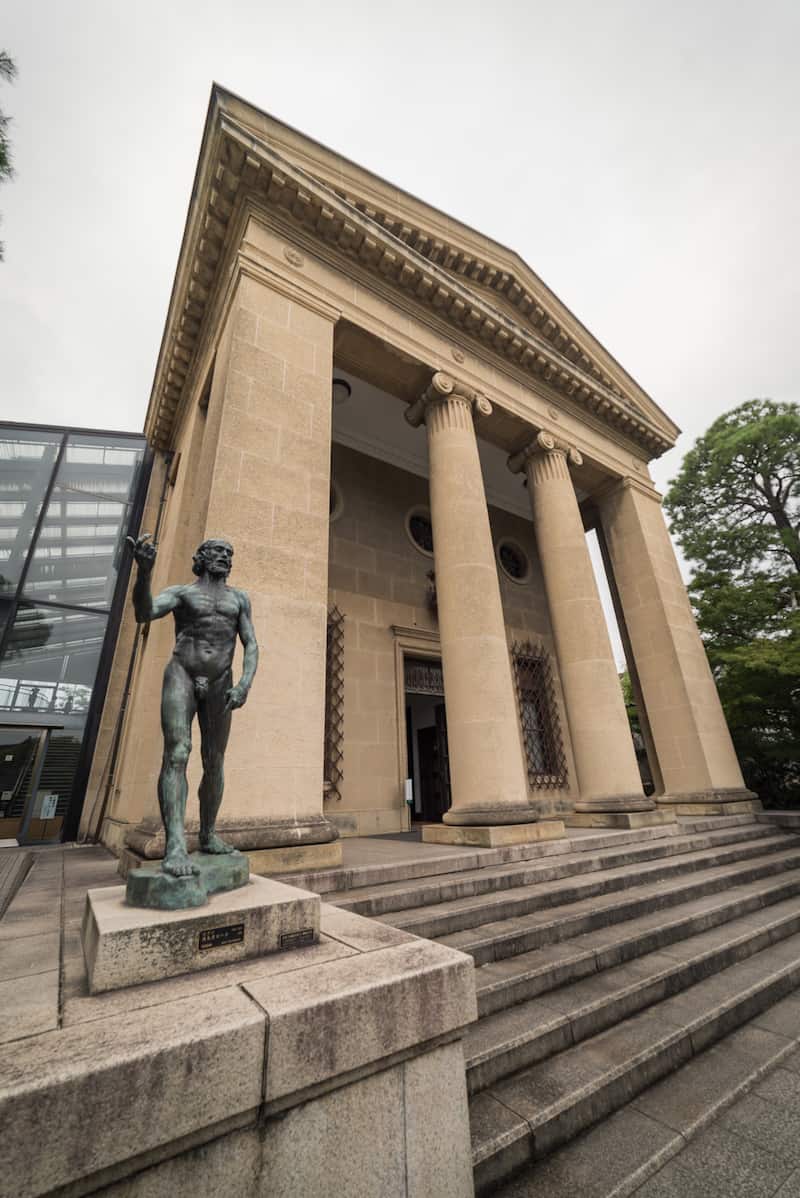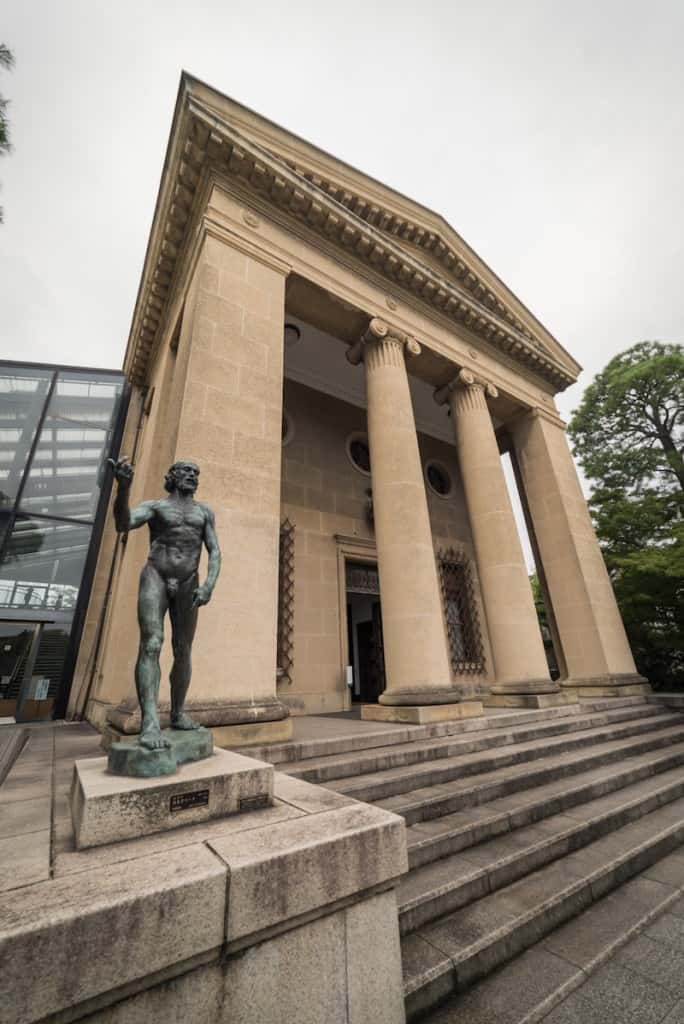 Beautiful Ancient Architecture in Kurashiki
Undoubtedly one of the best things to do in the Bikan Historical Quarter is to just go for a stroll, taking in the surroundings and appreciating the carefully restored and maintained buildings. The white walls and black roofs of the warehouses filling this part of Kurashiki were restored to look exactly as they did all those centuries ago. The canal that snakes throughout the town offers visitors a chance to sit in a small boat and have a guide row them along the river, giving a historical tour of the buildings that line the canal.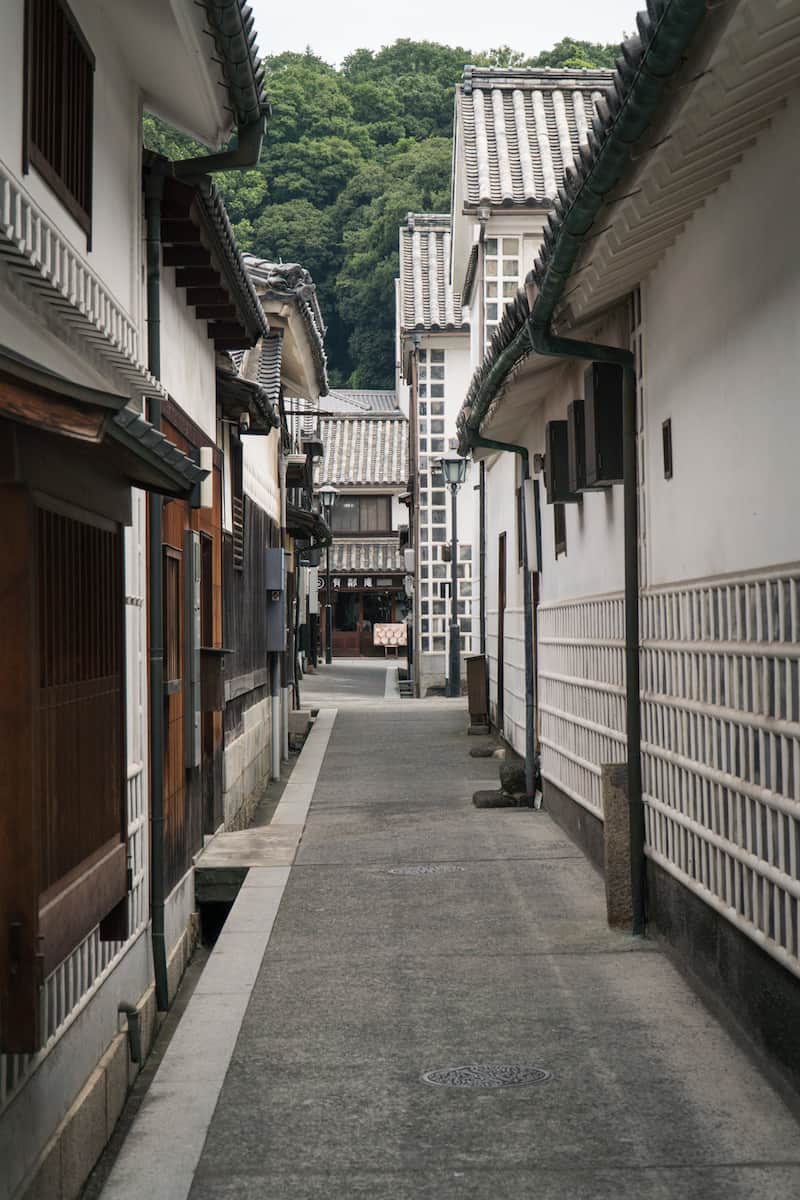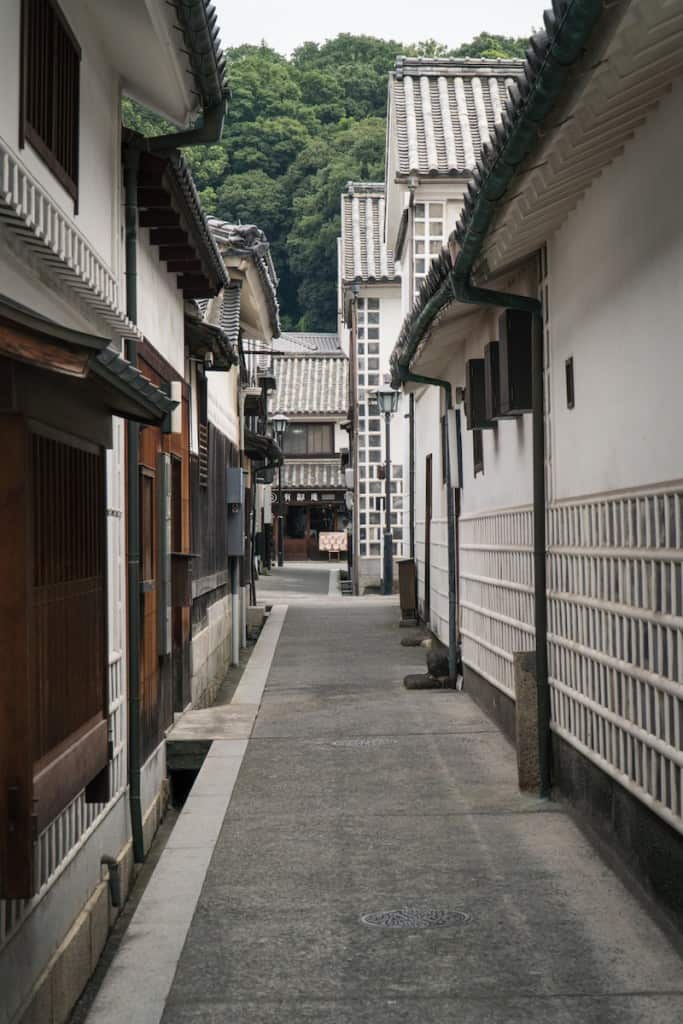 A Taste of Local Culture in Kurashiki
It was certainly a refreshing experience to visit a place in Japan that was so quiet and peaceful, lacking big crowds of tourists which can often be tiring and noisy. Indeed, it did seem that a lot of the people walking around the streets were locals, and I had the pleasure of stopping for a chat with a local who gave me a brief rundown of the museums and ryokan around the canal area. He then pointed me towards a shrine on the back end of the Bikan area where I could get a nice view of the surroundings, so off I went!
On the North-east end of the Bikan Historical Quarter is Honeiji Temple and Achi Shrine – a small yet beautiful spot that affords a small view of the surrounding town. Having no one else around while I came up to the shrine was incredibly rewarding. I'm also a big fan of photographing temples and shrines, so it was a win-win for me.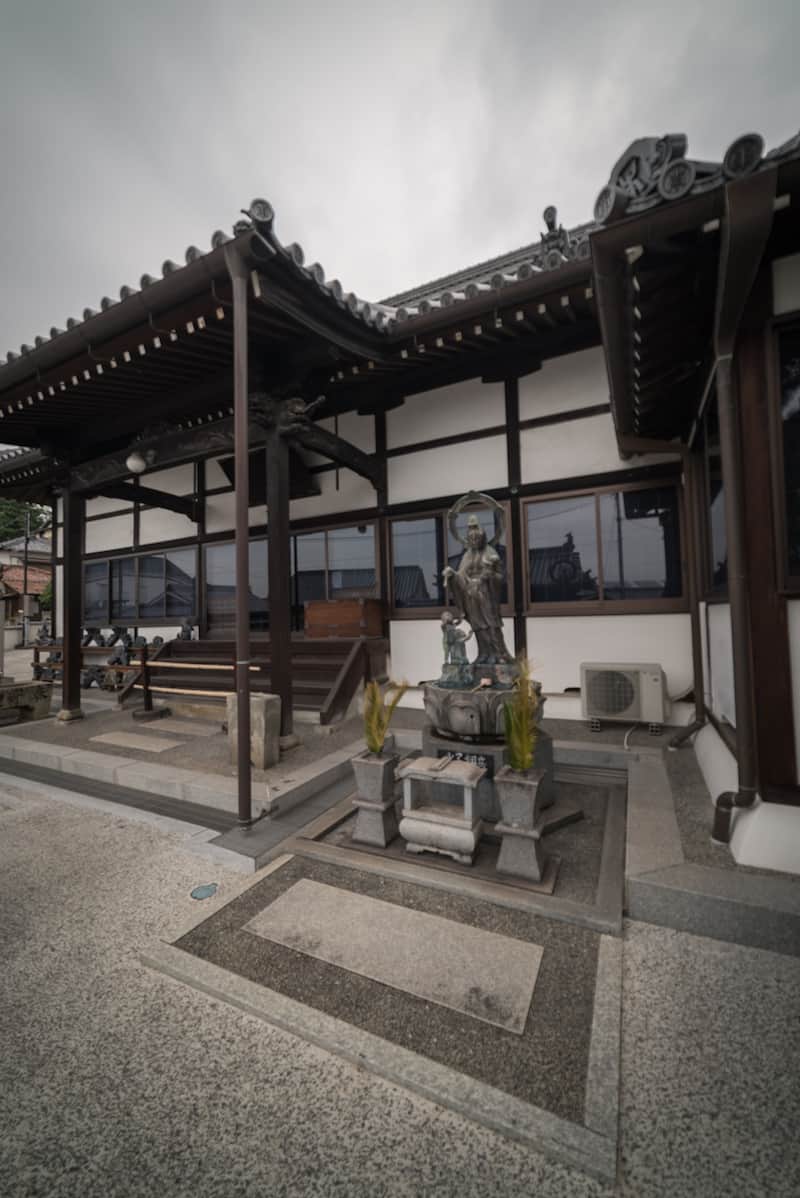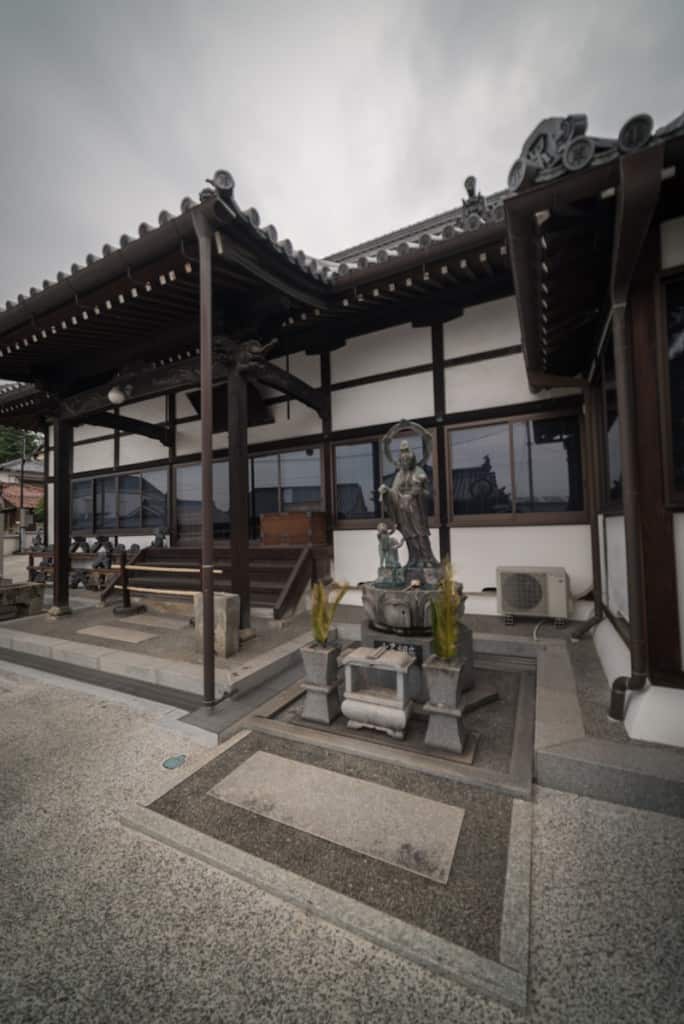 Uniquely Rewarding Experience in Kurashiki
It is said by some to resemble the atmosphere of somewhere like Kyoto, in the way that it shows visitors a piece of living Japanese history. However, one of the most obvious differences between these two places that visitors will surely note is the difference in foot traffic – Kurashiki is by far a much more quiet and peaceful place to visit due to lower tourist numbers, but this will certainly not stay the same way. So make sure you get there and enjoy the quiet serenity of the Kurashiki Bikan Historical Quarter while you still can!