Sponsored by Tourism Oita
We were invited to a place called Kominka "Gallery" Mikura, a lodging, which is owned and managed by Toshie Koshimizu and her husband Soukou Koshimizu. Deep within the countryside of USA, Oita prefecture, they provide a peaceful getaway for people who are looking for to an authentic, artistic, and traditional experience of life as a farmer in inaka, rural Japan.
Upon arriving at Usa station, I was greeted by Mrs. Koshimizu or "Toshie-san" with a big smile. Saying our introductions and  I was reassured that I'd be staying with a friendly and warm person. While heading to the home, I was able to get to know Toshie-san a little more. She is originally from Fukuoka but has moved to Usa four years ago and she is enjoying her life in the countryside of Oita.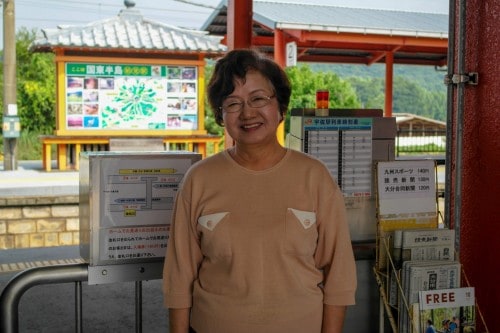 The car ride was quite pleasant. Even during the silent moments, I could see beautiful scenes of nature. There were many things to see while driving: Trees and lots of them, Oita farmers harvesting their crops, thick mountainy areas, and if lucky, "you can see wild boars and deer", she said. Up a few hills and up a curvy road, we arrived at her home.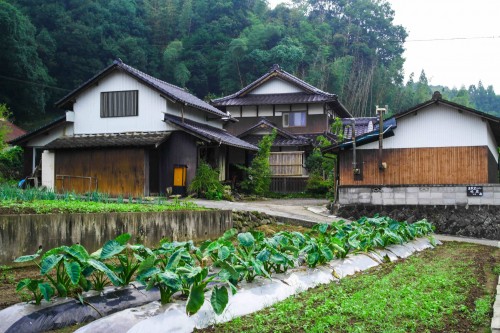 The Kominka Gallery Ajikura acts as a home, restaurant, gallery and lodging. There are two buildings which are connected by hallways. It's quite big and spacious.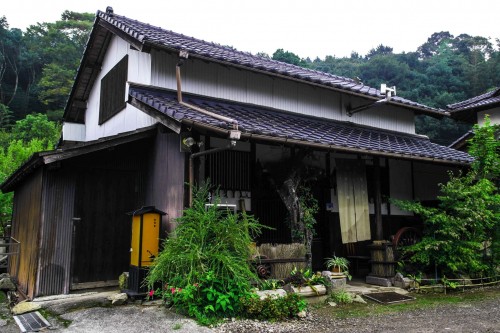 As soon as I entered their home, Mr. Koshimizu was waiting for my arrival. "Ojamashimasu" or "Sorry for the intrusion", which is to be said as a sign of respect when entering another person's home. The couple greeted me "Hai, douzo douzo" which has many meanings, but in this case "Welcome" or "Come in". Looking around, I felt at home.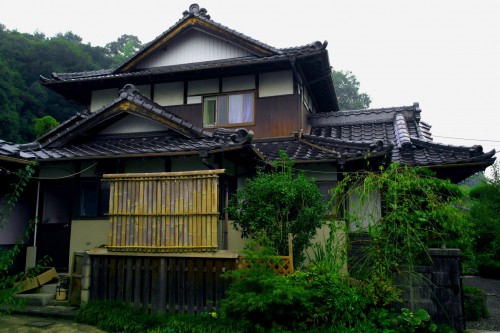 We quickly got acquainted as Soukou-san showed me his prized pieces hanging on the wall. He is a keen collector of antiques and historical items. From then on, I knew that this is what inspired them to create Kominka "Gallery" Mikura. They were a couple who appreciated art.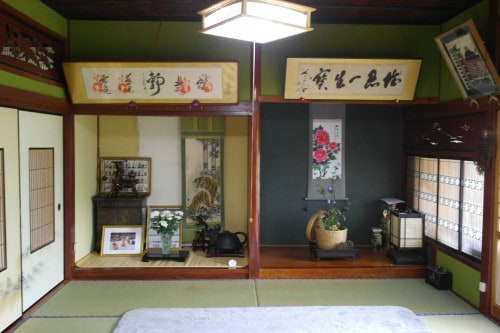 After settling in, Toshie-san served homemade warabi mochi which is a sticky rice flour cake covered with kinako or sweet toasted soybean powder. After thirty or minutes or so relaxing after the long journey in their living room, she gestured to me that we would proceed with our next plan.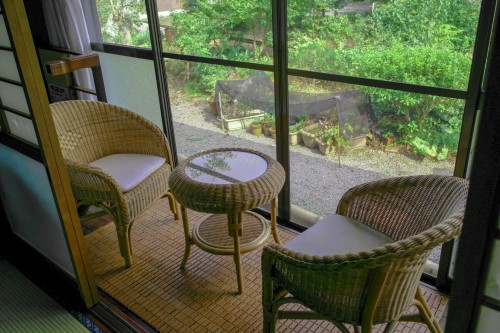 Suddenly, she came out in full farmer wear. Quickly, I put on some boots and a sun hat which she provided and followed her to the garden. Seeing her, I knew it was time to work long and hard hours harvesting vegetables.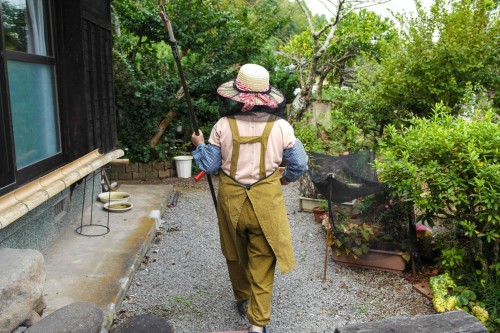 The pathway to the garden.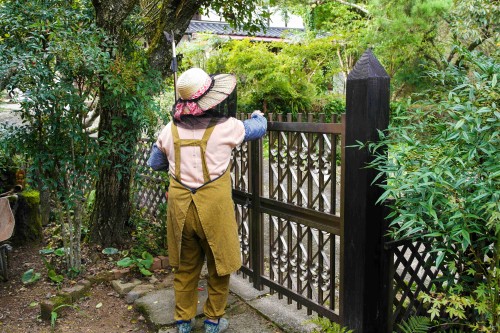 Or so I thought. It was actually a fun experience and it didn't take too long. We first gathered persimmons and then we went on to nasubi eggplant, and then piman or green peppers.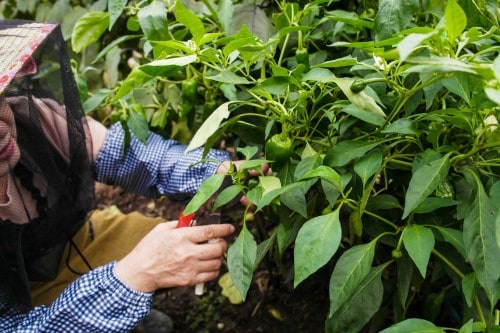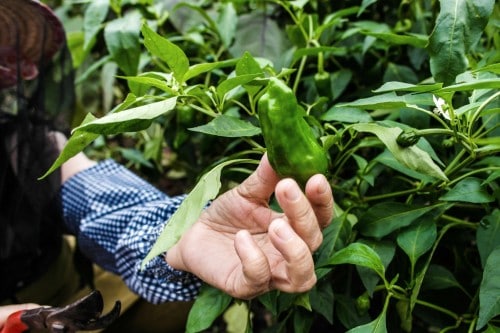 As soon as I knew it, we had a basket full of vegetables and persimmons, just enough for us to use for our dinner and dessert. Toshie-san then explained how in the countryside, she always had persimmons as oyatsu or as an afternoon snack when she was a child.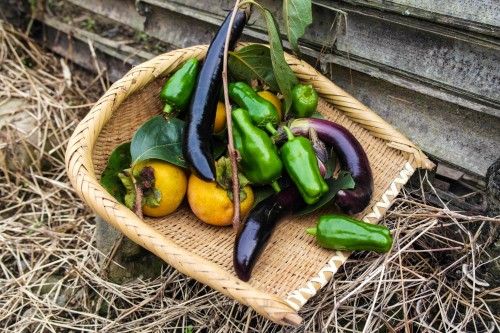 After the extremely "strenuous" harvesting, we headed to the front of the home.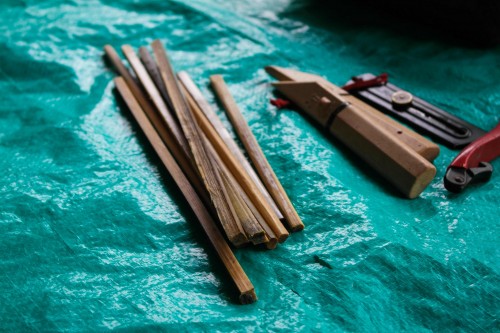 Laid on a mat were bamboo sticks. "Okay, now what?". Without words, she started to pair them together and instructed me what to do with them. As we were doing so, we talked about life, differences of cultures, and travel. We also talked about how nowadays, children are always on their phones and not enjoying the simplicities of life such as doing this.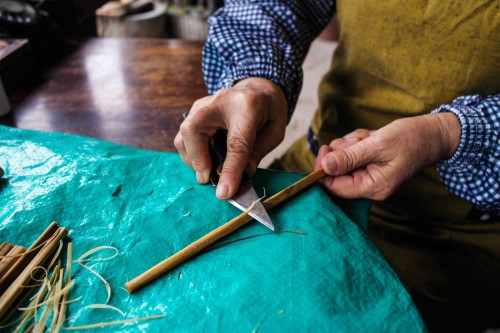 We used sharp blades to shave down the two sticks. After meticulous and repetitive shaving, the sticks of bamboo started to take form. And to put some final touches, it is shaved down to save you from a future of splinters and pain.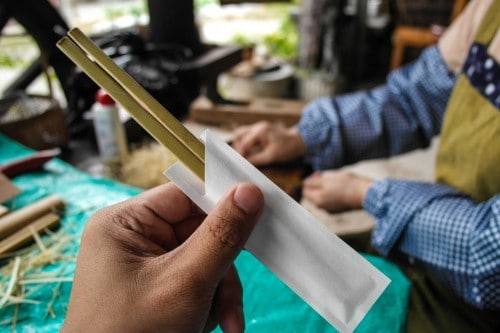 Fast forward and we had made beautiful hand-made chopsticks which she offered as a souvenir to take home. I learned many valuable lessons in just one hour. One of them was to take your time and enjoy the process. Or else you will mess up everything or risk getting your fingers sliced off.
After we took a short break and she gave me two options: A sento (public bathhouse) or a rotemburo (open-air bath). I suggest the rotemburo if you want to get a feel of traditional "Japan". No pictures allowed! It is 350 yen. They have snacks, drinks, and ice cream there.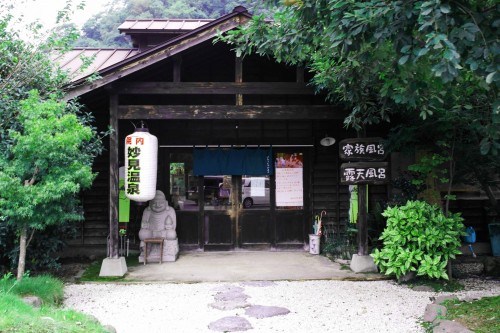 The rotemburo allowed me to unwind as the all of the stress of life from living in the city just melted away along with the hot water. The air was clean and I was surrounded by nature. Saikou, "this is the best" I thought to myself. Fortunately, Toshie-san gave me all the time I needed to relax. But I didn't want to make her wait, so I got out, got dressed, and headed back to the home together.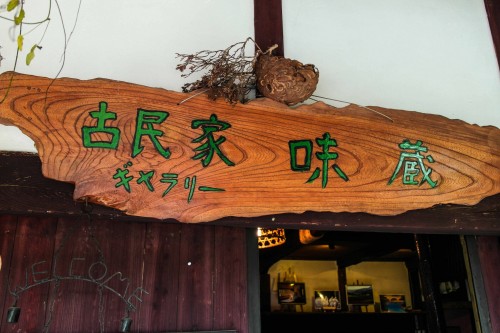 As it was getting dark, we entered the gallery. The moment I stepped in, I was immediately impressed.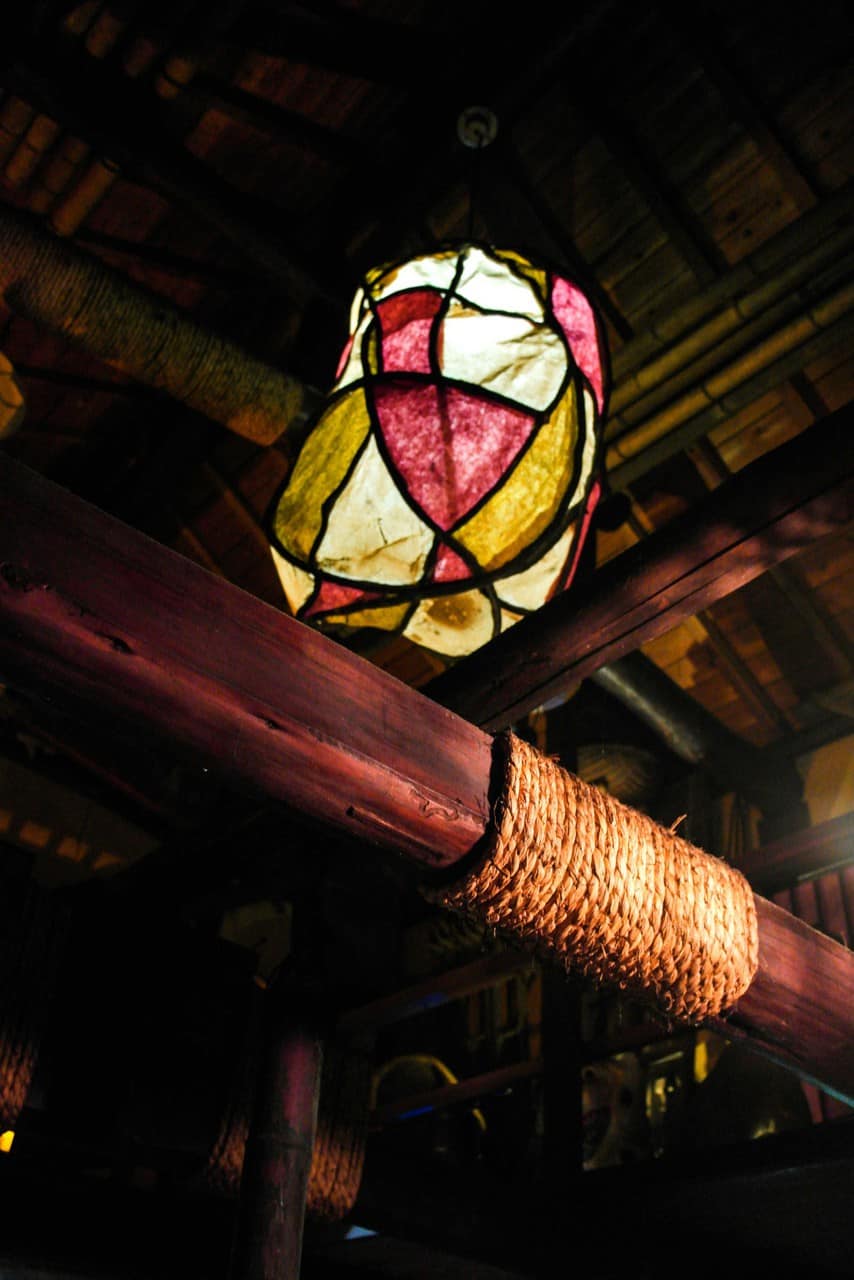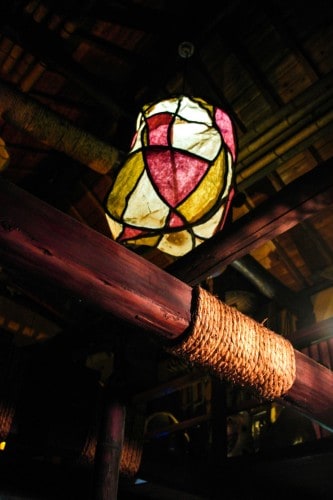 Everything from the table, chairs, antiques, photography, and lantern made by Toshie-san were artistically and beautifully placed in the room. As mentioned earlier, this was a couple who had an appreciation for art and antiques.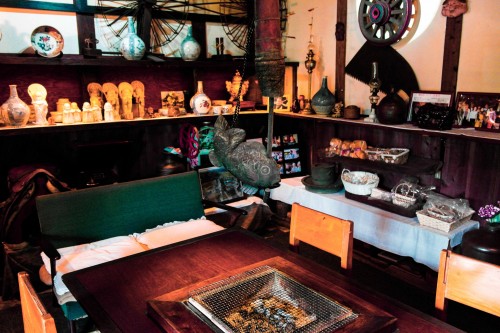 Their sense of style and their inspiration from the showa jidai (1926-1989) had come together to create a space where people can relax and admire the works they have collected and even created.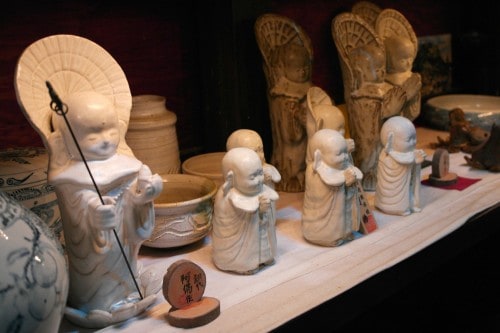 These beautiful porcelain figurines were made by Mr. Soukou.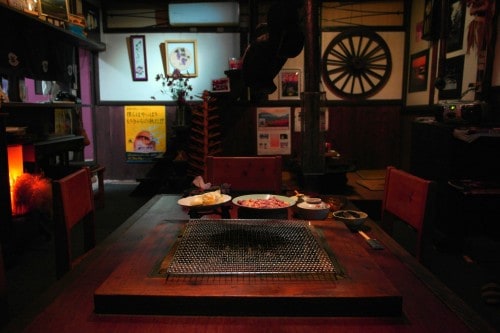 "Are you hungry?". I said the word, and she brought out what she had prepared. The food came out and the main course was served.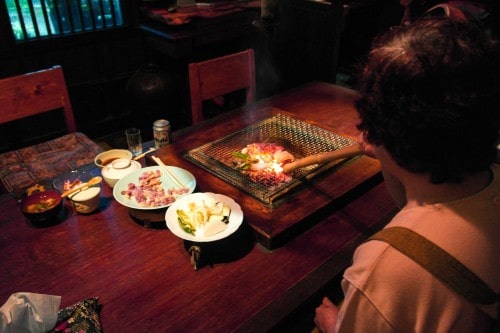 Toshie-san then poured hot coals in the barbeque pit. In order to start a fire on the grill, she used a bamboo pole to quickly blow air into it.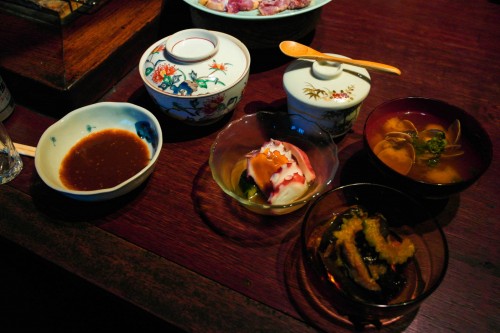 For dinner, we had asari (clam) miso soup,  jidorisumibi (free range locally raised chicken), vegetables such as the nasu (eggplant), and piman (green bell peppers) that we picked, stir-fried goya, yuzu tako (octopus marinated in octopus), chawan mushi, etc. Toshie-san cooks, prepares, and serves the food  so that you can relax and enjoy her delicious food.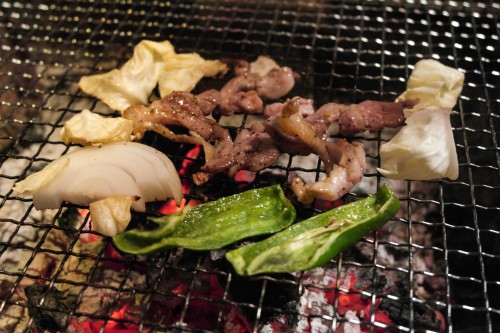 This is the standard menu for visitors to expect which is why I won't tell you everything I ate in detail. You have to go there and taste it for yourself!
While having dinner, Toshie and I talked about how she enjoyed doing what she did. She hopes to share Japanese culture and she believes that culture can be shared by showing them good things about country living and good food. "If someone can feel that they want to come back and that this was a good experience, I'd be happy with that" she said. Toshie-san has hosted many people from all over the world and hopes to meet more even people. Kominka has gotten the attention of magazines and was featured in 3 different channels on T.V. in Oita. Throughout today, I was able to understand why.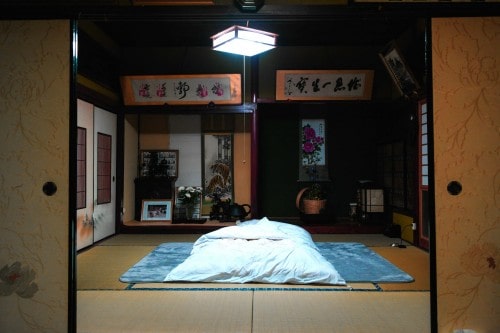 After an amazing meal, a full stomach, and a chance to connect with a great people, I went to bed happily and soundly. This is the room where you will stay.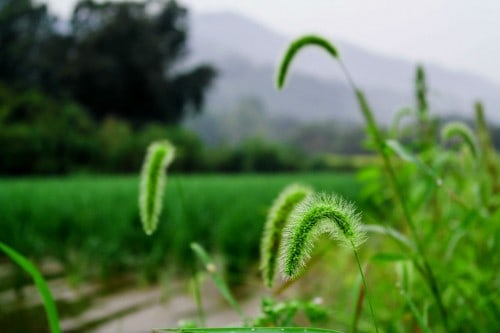 I woke up early to see the morning view of Ajimu, Oita.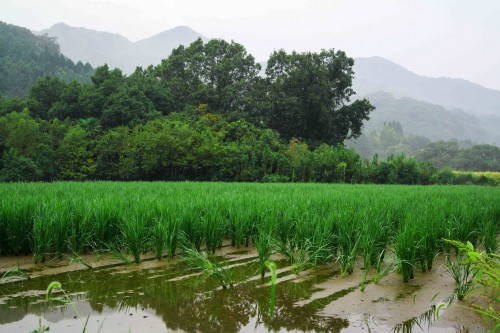 A ricefield can be found with a backdrop of foggy mountains near the home.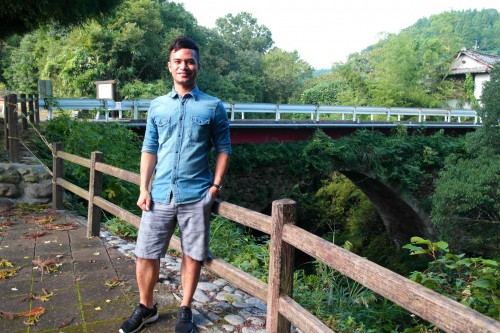 Bonus Tip: Ask Toshie-san about a nearby bridge. There's a nice place to hang out there and bring toothpicks with you (she will show you what to do with them).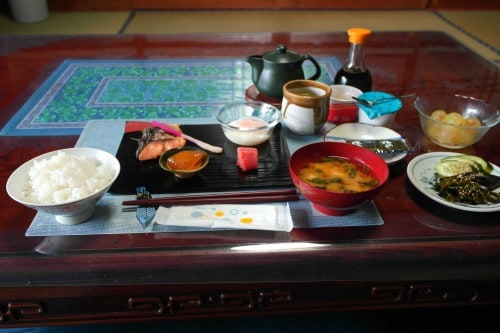 Upon returning, I was welcomed back home with delicious full breakfast: Salmon, miso soup, homemade pickles and kelp, mentaiko fish eggs, yogurt, grapes, natto, and more. It was my last meal to send me off on my journey throughout Usa, Oita.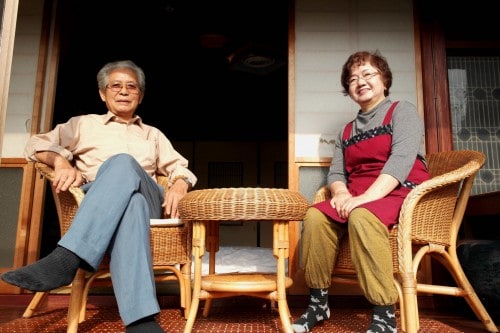 Overall, my farmer's homestay experience at the Kominka Gallery Mikura in Oita exceeded my expectations on so many levels. Toshie-san and Soukou-san's warmth made me feel right at home from the very beginning. I could enjoy learning many things about living as a farmer in Japan as well as experience omotenashii, Japanese hospitality. Everything from presentation and art to high-quality service and excellent food has left a lasting impression that I will never forget. But for now, I hope that you readers will be able to experience it as well.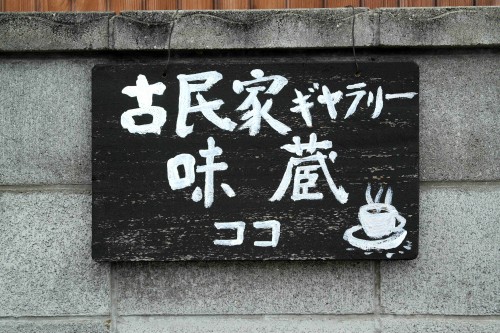 "Kominka Gallery Mikura Here"
General Information
Kominka Gallery Mikura 古民家ギャラリー味蔵
Address: 123 Innaimachi Takanami, Usa-shi, Oita-ken 872-0328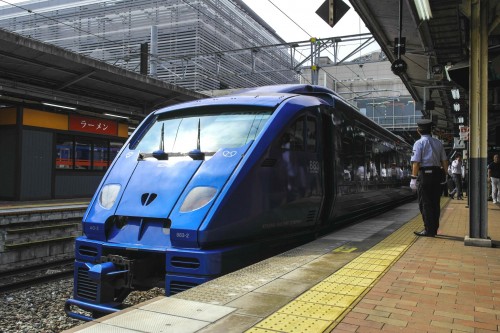 How to get to Usa Station, Oita
First, take a Shinkansen to Kokura Station bound for Hakata.
From Kokura, transfer and take this blue Sonic train to Usa Staton bound for Oita.
How to get to Kominka Gallery Mikura in Usa, Oita
27 minutes by car from Usa Station (16.6km)
Once you reserve and organize a time to come, Toshie-san or Soukou-san will pick you up.
Cost
8950 yen per night (Includes Dinner and Breakfast)
What to Bring
A change of clothes
A Bath towel
Mosquito Reppelent (in the summer)
Daily of amenities (Toothbrush, toothpaste, etc.)
How to Reserve
Reservations are also done through a Non-profit Organization called Ajimu Green Tourism.
Phone: 0978-44-1158. E-Mail:japan-ajimu-gt@basil.ocn.ne.jp
Japanese website: http://www.ajimu-gt.jp/
Website Translated to English: Here