Sponsored by Saga Prefectural Tourism Federation
It's easier than you might think to get to this beautiful, less visited area of Japan!
One way to get to Saga from around Japan, as well as from places such as Korea and Thailand is by Fukuoka Airport. Getting to Saga City is very easy from the airport as there is a direct bus from outside each terminal to Saga Bus Centre. If you would like to go by train, Hakata Station is just two stops on the underground away. From there it's around a 50 minute journey by limited express train. Since this is the JR Line you can use your JR rail pass if you have one.
From Fukuoka
It's simple to get to Saga from Fukuoka, just go to Hakata Station and hop on a limited express train to Saga City! You can also take the local train which takes longer – either way you can use a JR Rail Pass. Without a pass, the train fare is ¥2000 by limited express or ¥1100 by local train. Buses also run from right outside the airport and you can get on from each terminal. As well as Saga City, there are destinations to other places in Saga.
To visit Ogi ciry, known as "little Kyoto"
To visit Ogi, also known as "little Kyoto" (see this article for more information on what you can discover there) – just change trains on to the Karatsu Line at Saga Station. From there it's just 18 minutes away and costs ¥280.
To visit Karatsu city, a castle town by the sea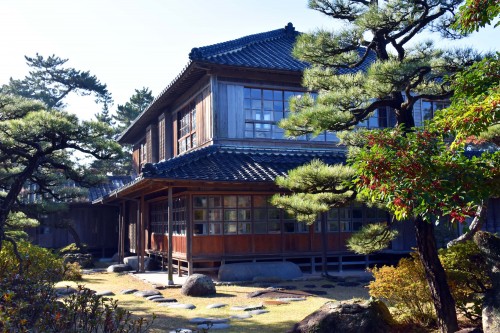 For access to Karatsu you can go to Hakata Station where you can take the JR limited express to Saga. From there, change trains to the Karatsu line. You can use your JR pass if you have one here. The Fukuoka underground also has a direct route to Karatsu Station, though you cannot use a JR Rail pass here. The ticket price is ¥1,140 one way. For information on Karatsu ceramics and places to see them, take a look here.
To visit Imari or Arita, for the ceramics lover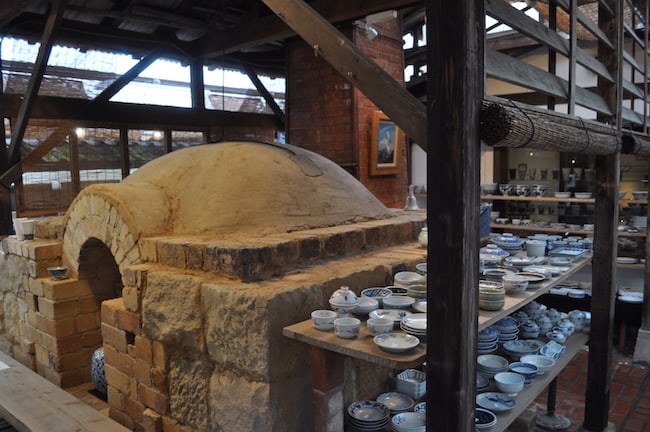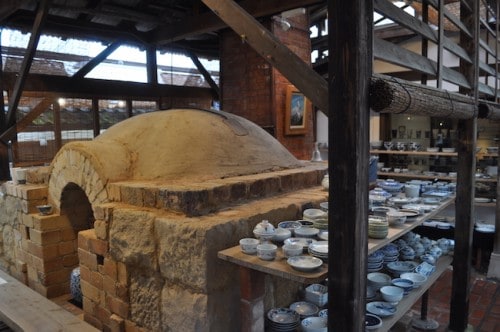 To visit Imari or Arita, where you can explore Arita ceramics (see this article for more information ) you can take a bus from Hakata Station to Imari, which takes around 2 hours. This costs ¥1850. By train it takes 2 and a half hours. From Imari you can get to Arita by the Matsuura Railway – this is separate to the JR Lines so you cannot use a JR Rail Pass, but it only costs ¥460. It takes about 30 minutes.
To visit Ureshino, Kashima and Tara, onsen towns with long histories
For access to the area of Ureshino, Kashima and Tara you can take a bus directly from Fukuoka Airport. This costs ¥1900 and takes about 2 hours. Alternatively you can take the limited express train from Hakata to Kashima (Hizenkashima Station) for ¥2580, or of course using your Rail Pass. The local train to the same station takes 2 hours and costs ¥1650. Visiting beautiful spots like Yutoku Inari Shrine or the old town in Hizenhama couldn't be easier!
From Tokyo
To get to Saga from Tokyo it's generally cheaper to fly to Fukuoka Airport. The cheapest airlines with routes from Narita to Fukuoka are Peach Airlines and Jetstar, costing between 5000-10,000 yen. Though these flights are cheaper, you do still need to get to Narita from central Tokyo which takes over an hour.
Options for flights to Saga Airport are a little more limited. From Haneda Airport you can fly to Saga with ANA. Spring airlines operate a route from Narita to Saga Airport.
For travelers flying to Japan on Star Alliance member or ANA flights, you can use Star Alliance Japan Airpass for ¥10,800. Or, for residents of the country of sale outside Japan, when booked and purchased prior to departure at country of origin, you can use oneworld Yokoso/Visit Japan Fare for ¥10,800.
If you travel to Saga Airport, the station is just a 30 minute bus ride away direct from the airport. From Saga Station you have easy access to all of Saga by train or bus.
From Osaka or Kyoto
If you are travelling to Saga from the Kansai area, you can take the Shinkansen directly to Hakata from Kyoto or Osaka. It takes around 2 and a half hours and this avoids any transport to and from airports. Shinkansen tickets cost ¥13000 one way, and depending on the train type you can use your Rail Pass – there are different Shinkansen trains on this route so you can check in advance whether you can use it or not. You can ask about this when you reserve your seats.
You can also fly to Fukuoka Airport from Itami in Osaka. The flight time is just over one hour and there are different airlines running this route: IBEX, JAL and ANA. From Kansai Airport you can fly with Peach or Jetstar at a cheaper price. Another option from the Kansai area is the overnight bus which goes from Kyoto, Osaka and Kobe. This costs 5,500 and goes to Takeo onsen, from where you can easily get to Arita. The journey time is 12 hours.
With all these options, it's easy to get to Saga and discover all the rich culture, history and beauty it has. If you are planning a trip to Japan, why not visit this lesser known part of the country?
Need Help? Contact the Saga Travel Call Center
24/7 Assistance available in English, French, German, Italian, Spanish, Portuguese,Russian,Thai, Korean, Chinese (Mandarin & Cantonese), Vietnamese and  Indonesian!!