Sponsored by Higashisonogi Town.
Higashisonogi is mostly known as a destination to taste one of the best teas in Japan and explore the beautiful natural scenery surrounding the town. Well let me add one more thing to do during your trip there : discover the lovely community of small business owners, who all add a unique vibe to this place. We had the chance to meet two of the members of this community, Takahiro and Makoto Maeno, at their cute bakery shop near Chiwata station and learn all about their story.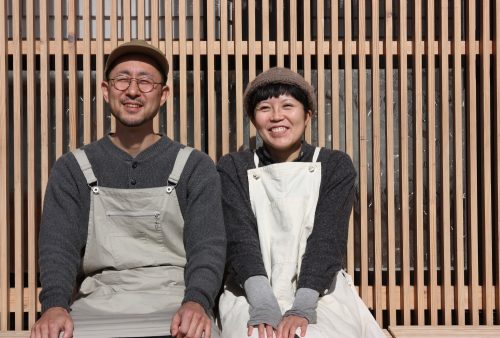 Early in the afternoon on a sunny Monday in January, you could tell as soon as you entered the Maeno's bakery shop that everything there was tasty. Not only by the delicious and comforting smell of freshly baked bread, but also by checking the shelves, which had already been mostly emptied by their customers earlier in the day.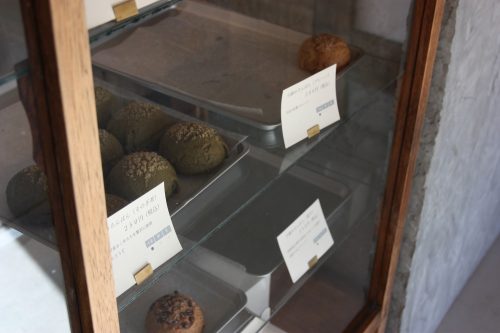 We may be in the Japanese countryside and in an old Japanese house, but this shop is nothing close to being traditional Japanese. Decorated tastefully with organic materials, the interior design of the bakery is rather minimalist and allows you to focus on what's most important: the tasty baked goods. A beautiful place born from the beautiful minds of husband and wife Takahiro and Makoto, who surprisingly haven't always been bakers.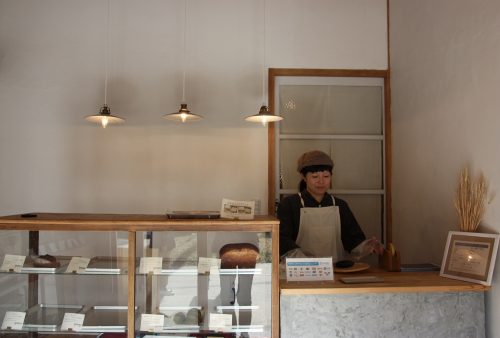 In a previous life, the family used to live in Kumamoto where Takahiro was a salary man (white-collar worker), like so many other men in Japan. It's a way of life that does not always feel fulfilling and does not leave much time to spend with your loved ones. The situation quickly changed though, when the two of them decided to open a coffeeshop in Kumamoto a few years ago. Sadly, the 2016 earthquake which hit the city pretty hard caused damage to their café, forcing them to find a new place to relocate. As they extended their search area, they ended up discovering Higashisonogi and the efforts made by the town to welcome small business owners. It is common for old houses to end up abandoned in small countryside towns with an aging population like this one…unless you make them available to young entrepreneurs!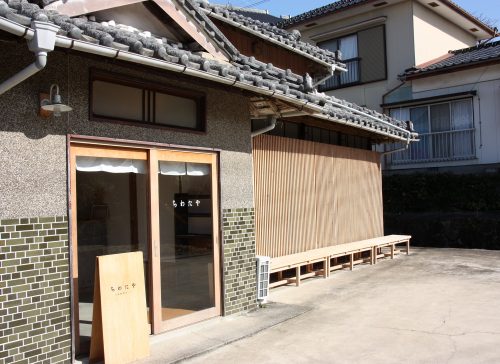 After moving out from Kumamoto andspending some time renovating the old house, they moved in April 2017 and decided to focus on Makoto's passion for bread making. When I asked how they managed to get the word out about their new shop, the answer was social media. With such an Instagram worthy interior design and mouth watering products, it is no wonder that customers from near and far started to visit them.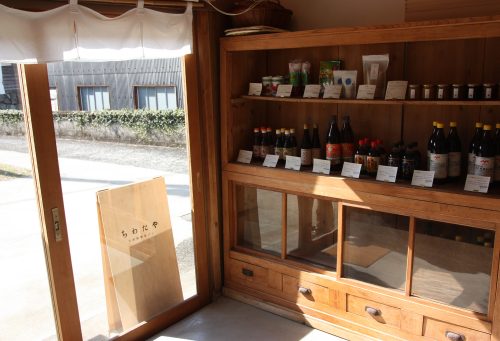 But if the good looks might help bring first-time visitors, it is undoubtedly the quality of the products that make them come back. Takahiro and Makoto only select the best ingredients to bake their breads: organic flours made in Kumamoto, homemade yeast, and they are careful not to use any dairy products or eggs so that everyone can enjoy their breads. A thoughtful way to provide healthier alternatives and be more inclusive of the increasing number of people who suffer from food allergies.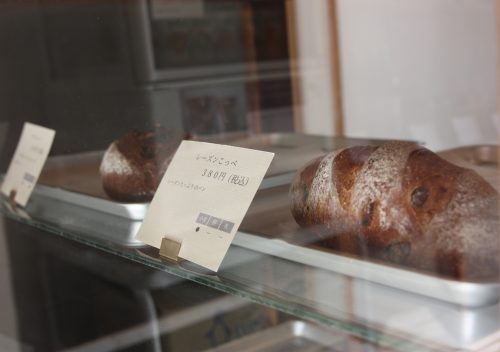 But don't worry: healthier does not mean less flavorful; quite the contrary actually! Their bread looked fantastic, but I was personally curious to taste one of their most popular items: the melon pan. This famous Japanese style of bun covered in a thin sugar crust is much less sugary than their konbini (convenience store) counterpart, allowing their subtle flavors to be truly savored (green tea or sweet potato for example).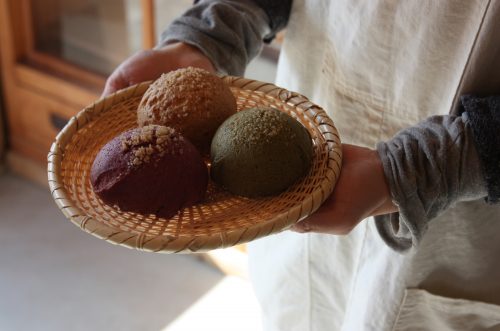 On top of being bakers, shop owners, social media managers and healthier food advocates, the Maeno's also work as curators of other businesses's products. They offer a selection of their favorite local products available for purchase, some of which were specifically developed to be sold in their bakery, such as the jams.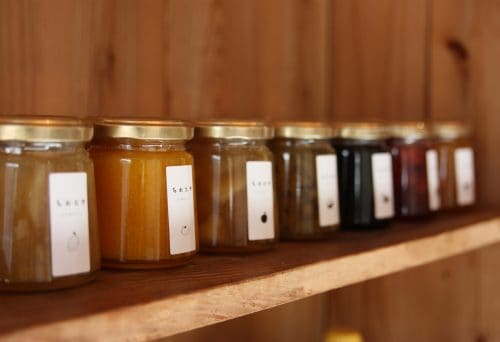 You could spend hours in this shop enjoying the beautiful setting, the incredible smells and of course, the company of Takahiro and Makoto!
Practical Information
Higashisonogi might feel like deep rural Japan and yet it is very easily accessible. It will only take 2h30 by train or 1h30 by car to get there from Fukuoka, 30min by train or 1h by car from Sasebo, and 1h by train or 40min by car from Nagasaki. With Nagasaki airport being only 20min away by car, you can easily travel there with a domestic flight (frequent direct flights from Tokyo in just 1h30). Please note however that you will need a rental car to get around the area and explore it fully (available at Nagasaki airport for example).
Chiwataya bakery is one of the few locations in the area that can be reached by public transportation, located only 15 minutes away from the scenic Chiwata station.
| | |
| --- | --- |
| Name | Chiwataya (ちわたや) |
| Category | Bakery |
| Address | 〒859-3923 Nagasaki-ken, Higashisonogi-gun, Higashisonogi-chō, Setogō, 東彼杵郡東彼杵町瀬戸郷1221 |
| Access | [map]〒859-3923 Nagasaki-ken, Higashisonogi-gun, Higashisonogi-chō, Setogō, 東彼杵郡東彼杵町瀬戸郷1221[/map] |
| Opening Hours | 11:00-16:00 (closed on Tuesdays and Wednesdays) |
| Price Range | 200-800 yen |
| Payment options | |