If a visit to Japan in winter has escaped your radar until now, cozying up in local restaurants as you indulge in a rich seafood heritage and breathtaking winter sceneries in northern Kyoto and Fukui's southern Wakasa region will quickly change that. With the convenience of the JR Rail Pass, you can go straight to the culinary source in Fukui's Wakasa Bay and Kyoto's Maizuru and Miyazu Bays, where you can fill your belly with freshwater oysters, try preserved mackerel, go on sake brewery tours, and take in some of Japan's most admired winter views. Here are the best winter in Japan destinations in southern Fukui and Kyoto prefectures.
Learn about the Historic Mackerel Road at Miketsukuni Wakasa Obama Food Culture Museum
Fukui's Obama city may be small, but its rich and lengthy history with the Sea of Japan's seafaring trade and the old capital of Kyoto won't come as a surprise for those who do a little digging. For a better insight into this history, the Miketsukuni Wakasa Obama Food Culture Museum (御食国若狭おばま食文化館) showcases the region's culinary influences that enabled Wakasa Obama to become a Miketsukuni, "a land that produced food for the Imperial Court."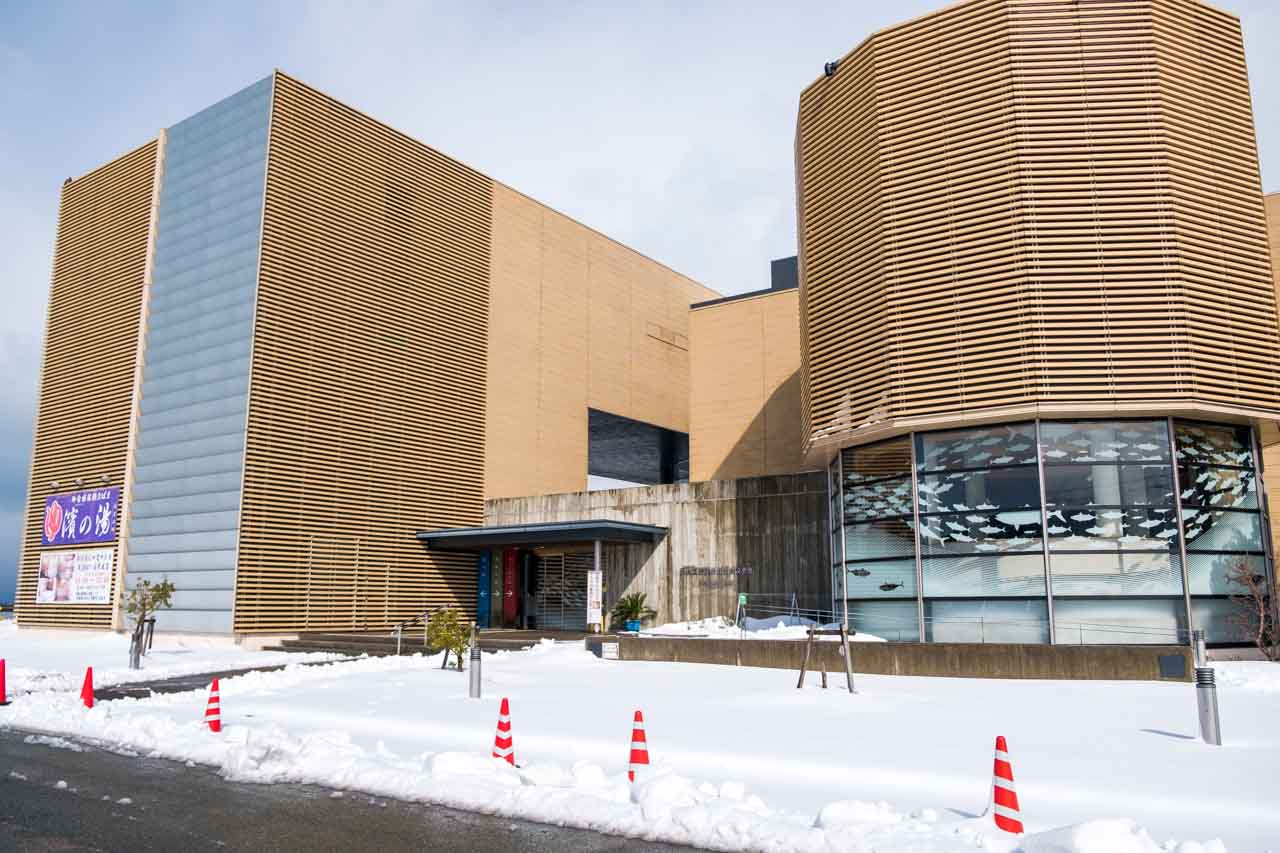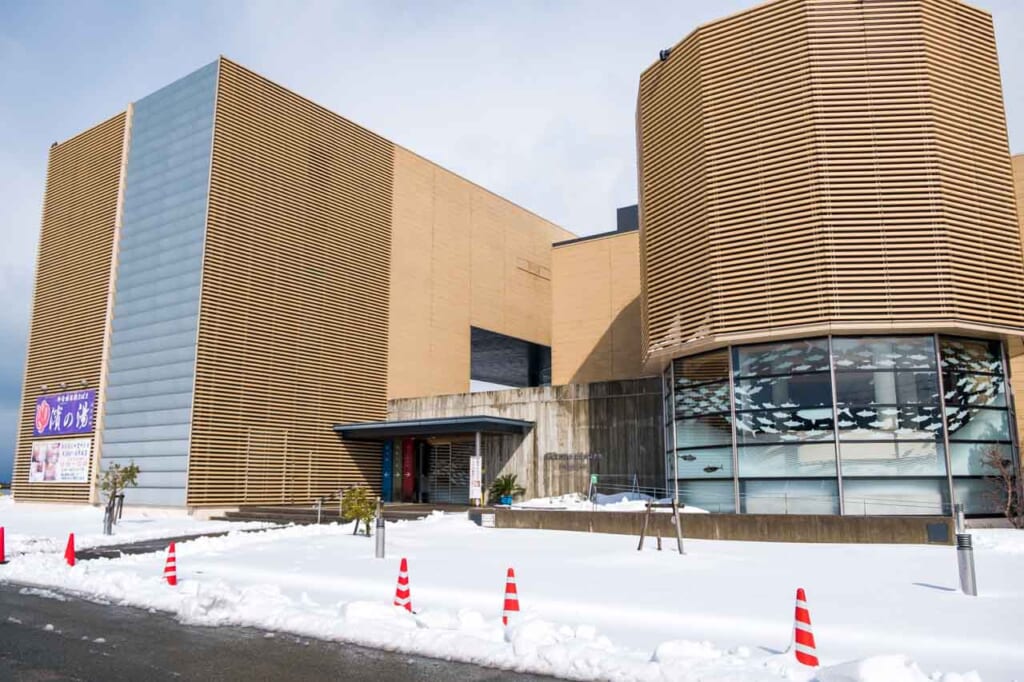 One main reason for the region's renowned culinary expertise can be narrowed down to a single trade route that connected Wakasa Obama to the ancient capital of Kyoto. During the Nara Period (710 to 794), Wakasa Bay's sheltered waters cultivated thriving marine life, including the region's famous mackerel. At the same time, Wakasa port became a cultural hub, giving birth to the now-famous Saba Kaido. This transport route, translated as the "Mackerel Highway," offered a 72-kilometer direct passage for travelers carrying foodstuffs, salt, and Wakasa's prized mackerel to Kyoto.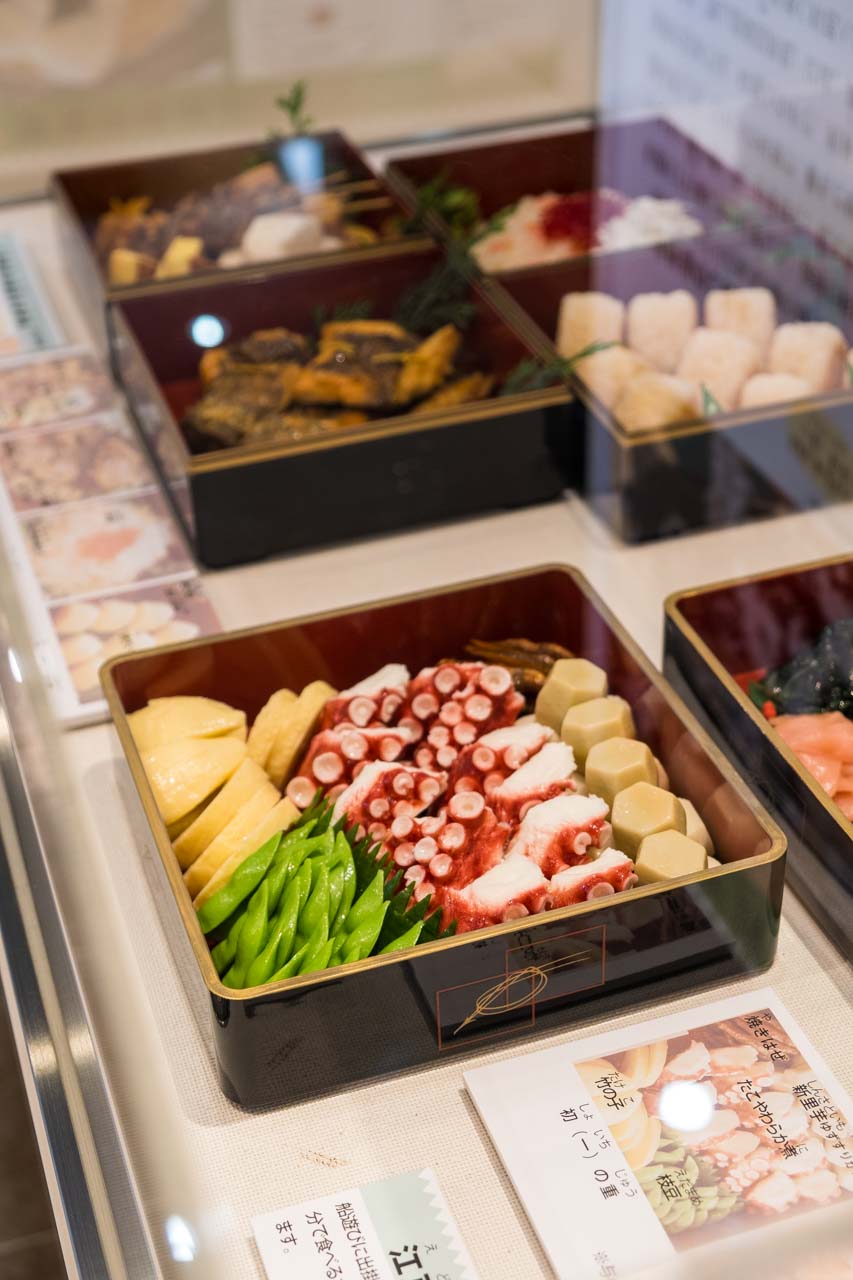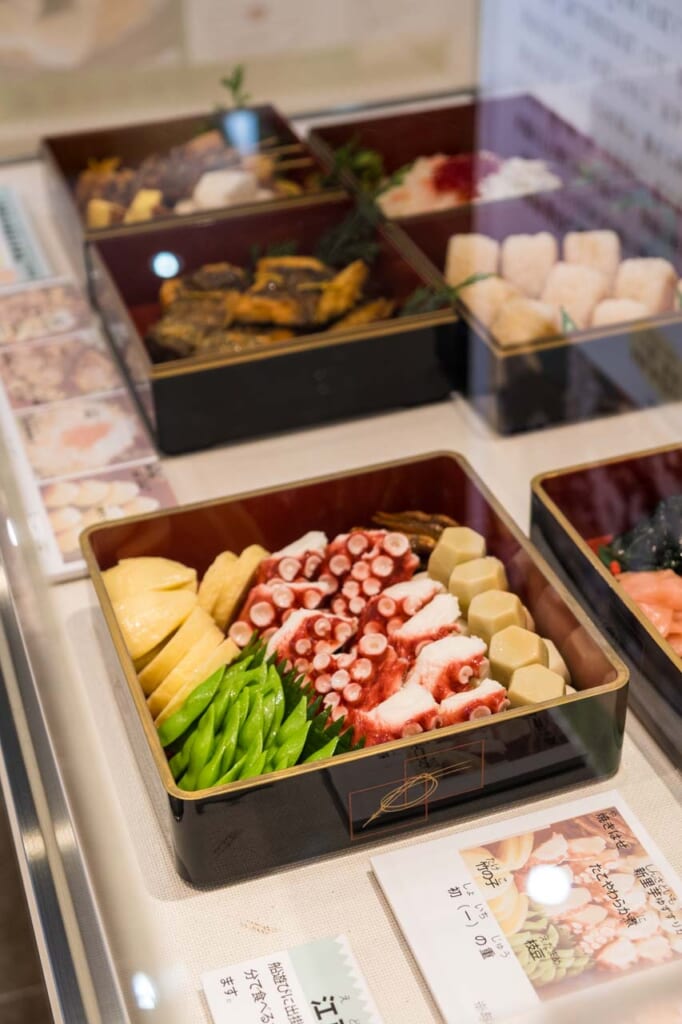 The museum's first floor includes an in-depth look at the history of local cuisine and mackerel sushi to members of the imperial family vs. how it has evolved today. With mackerel's short shelf-life, residents were pressed to develop creative preservation techniques, including heshiko's heavily salted process before pickling in nukazuke rice bran — a necessity for locals landlocked during the winter's heavy snow months and travelers on the Saba Kaido.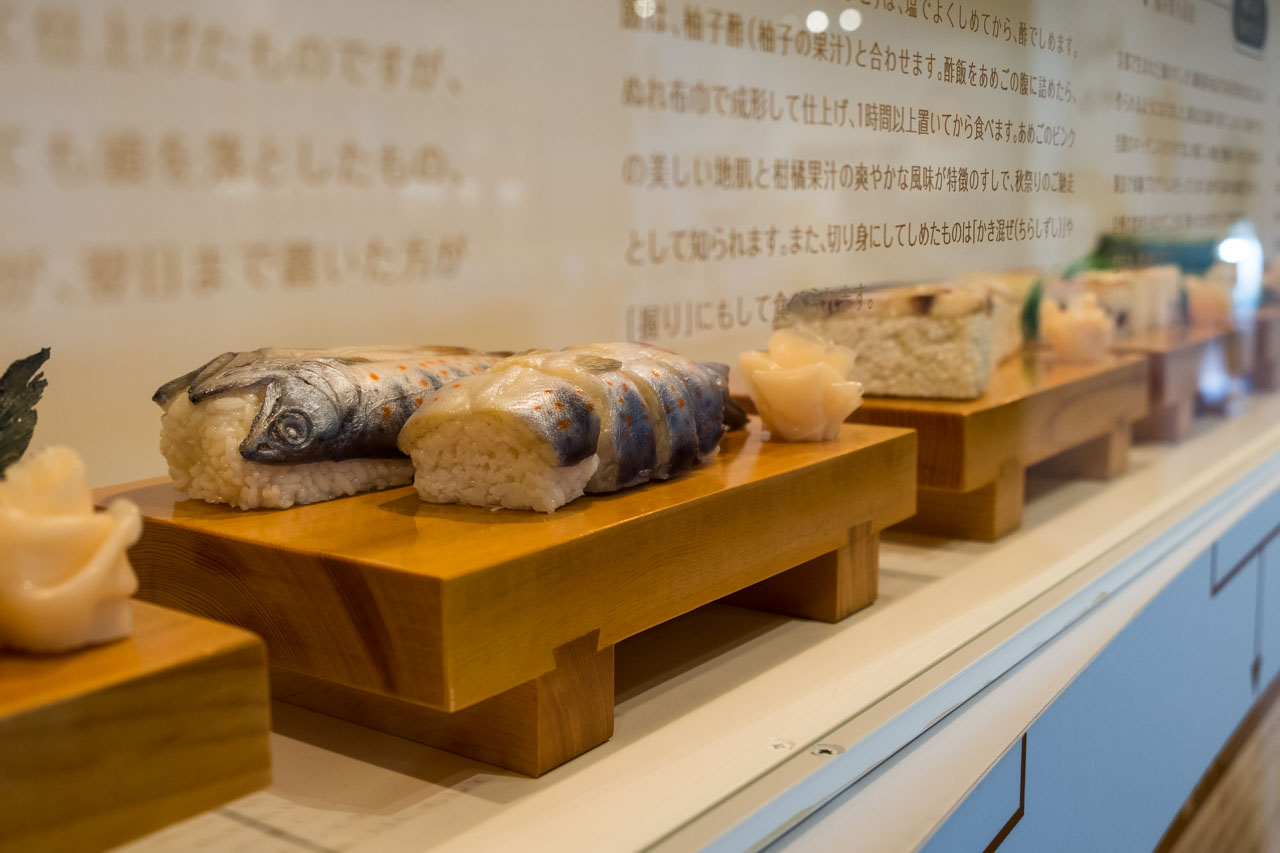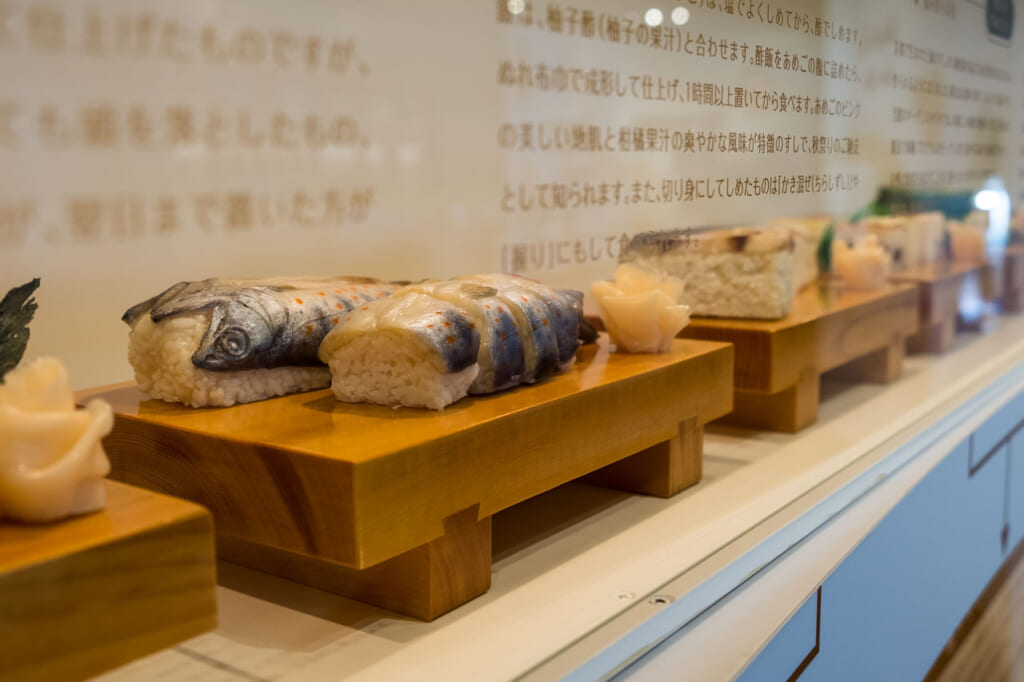 The lunch boxes were among my favorite collection items, from simple bamboo-woven containers to lacquered mother-of-pearl boxes that looked good enough to display royal jewelry.
*On display until August 2022 for a special exhibition (subject to change).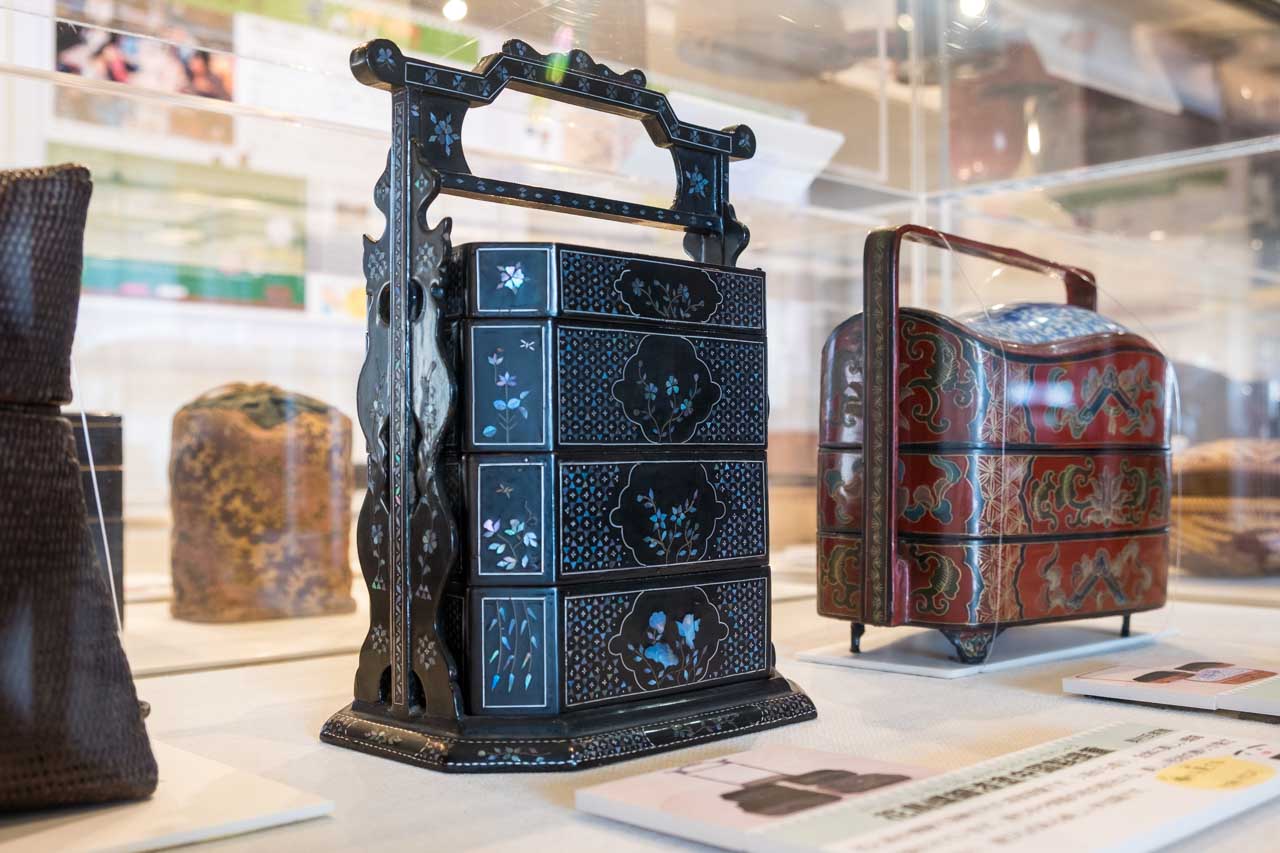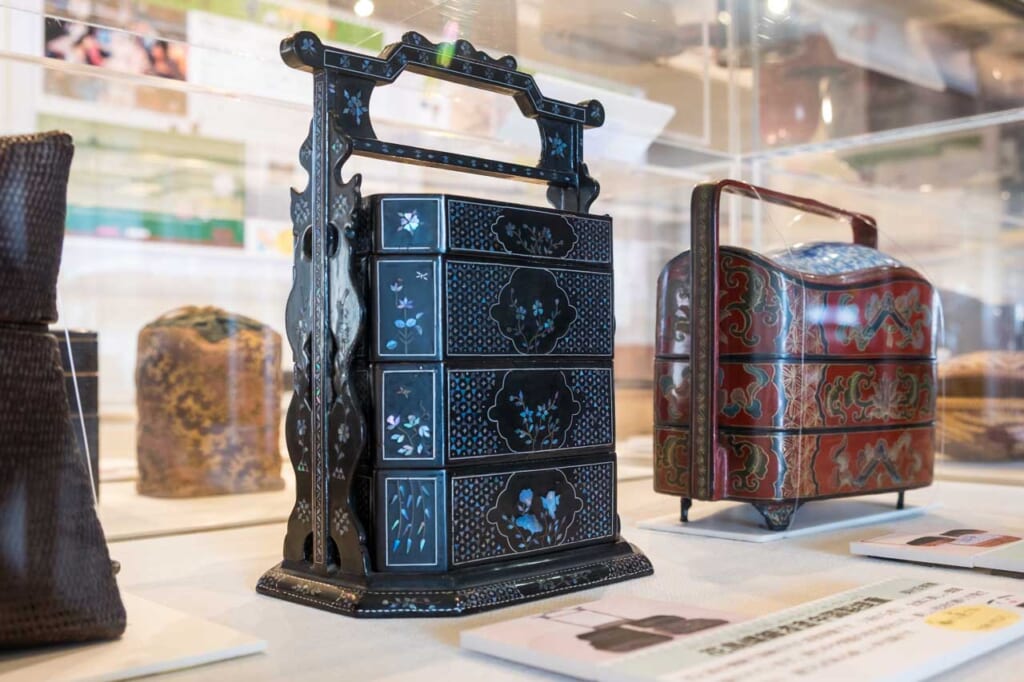 The first and second floors also offer various cooking classes suited to the whole family, a paper and chopsticks-making workshop, and lectures on Wakasa-specific handicrafts such as Wakasa lacquerware, agate sculpting, washi paper, and Wakasa roofing tiles.
Open: 9:00 am – 6:00 pm (March 1 – October 31); 9:00 am – 5:00 pm (November 1 – February end)
Closed: Wednesdays, national holidays, and New Year holidays (December 28 – January 5)
Admission: Free
Try Fukui's Wakasa Traditional Seafood Dishes at Hamanoshiki
After learning about the Saba Kaido during your museum visit, it only makes sense to sample the region's seafood heritage in person. Next, head to Hamanoshiki (浜の四季) across the street for the restaurant's seasonal Wakasa seafood menu. The star menu item is the Saba Kaido Gozen Deluxe (鯖街道御膳デラックス) set meal. This deluxe meal will certainly look like a feast with its mackerel dishes served in four different ways. During your meal, try the deep-fried saba, sautéed in soy sauce, sashimi-style, and Wakasa-famed heshiko — along with seasonal pairings of simmered, dried, and pickled dishes.
The fresh sashimi plate of "Drunk Mackerel" (よっぱらいサバ) takes you full circle from Obama to Kyoto, cultivated within Wakasa's bay waters and fed sake lees (leftovers from mash sake) from Kyoto's breweries. The heshiko saba is another remaining legacy of the Saba Highway. Here, saba is salted then preserved in nukazuke rice bran for one year. I unknowingly popped the entire piece into my mouth, not realizing the potency of this morsel of saba. Suffice to say, it's best to eat this in tiny nibbles alongside a heaping mouthful of white rice to help you savor its salty, robust flavors without it sending your nostrils flaring like a bull.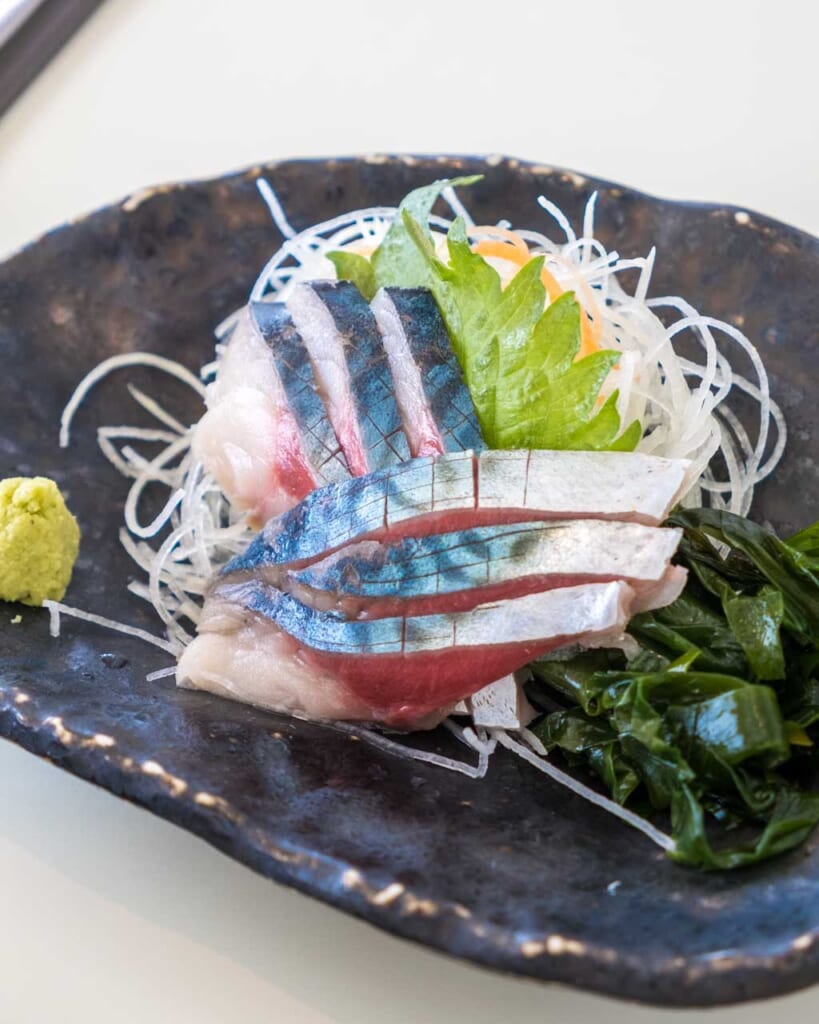 If you're an admirer of Japan's regional crafts, just look down — you'll likely find that you've been eating with a set of one. The chopsticks at Hamanoshiki are Wakasa lacquerware (若狭塗, Wakasa-nuri), a craft distinguished by their exquisite mother-of-pearl inlay and distinctive patterns resembling night skies and sandy beaches. While these chopsticks started out as works of art, their versatility and sturdiness eventually brought them into use as an everyday item. In fact, more than 80% of domestically produced lacquer chopsticks come from Obama city!
Open: 11:00 am to 2:30 pm (Last order: 30 minutes before closing)
Closed: Every Wednesday (open if it is a national holiday); New Year holidays
Take a Sake Brewery Tour at Torihama Sake Brewing
If the "drunk saba" has gotten you in the mood to delve into the world of sake, head 45-minutes east via the JR Obama Line to Wakasa town's Torihama Sake Brewing (鳥浜酒造). This fifth-generation owned brewery founded in 1920 was designated as a Tangible Cultural Property in 2011 for its earthen-walled storehouse and traditional sake-making practices. Master Brewer Yasuhiko Kohori places value in its small-scale sake production while using high-quality ingredients such Gohyakumangoku Fukui rice used specifically for making rice sake (酒米) to create the brewery's signature sweet and deeply aromatic sake.
One of the brewery's recommended pairings is their subtly-sweet Junmai Ginjo with Heshiko preserved mackerel, which is salted, then pickled in rice bran. Like most of Torihama's sake, and many of Wakasa's sake, their unique sweet flavors complement and cut through the rich fatty content of the region's culinary scene.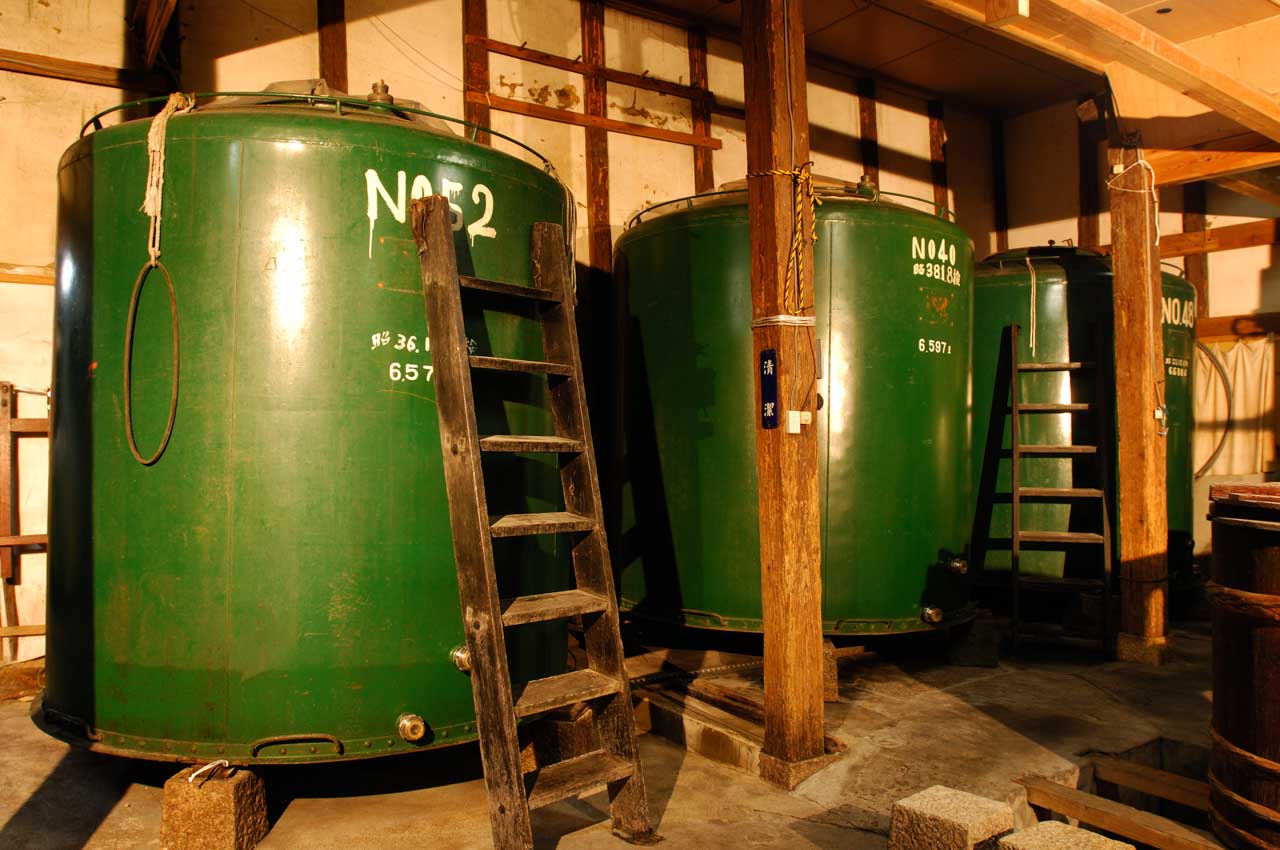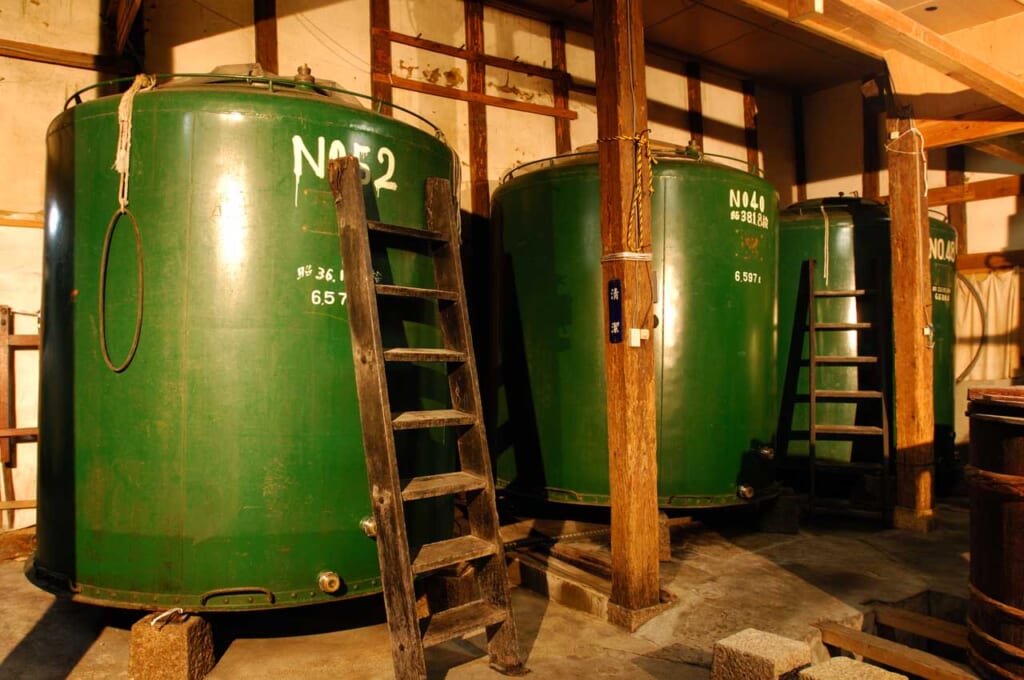 Torihama Sake Brewing is a 45-minute train ride from Obama station to Mikata Station on the JR Obama line and an additional 13-minute walk. Make your brewery tour reservations over the phone.
Take in Panoramic Views of Maizuru Bay from Gorogatake Park
For more aerial views of another famous bay, head west from Obama Station on the JR Obama Line to Maizuru's Gorogatake Park in northern Kyoto. While the bay is well known for its abundance of seafood and its significant naval base history during the Russo-Japanese War (1904-1905) at Maizuru Brick Park, its spectacular coastal beauty also ranks among the region's top 100 famous landscapes.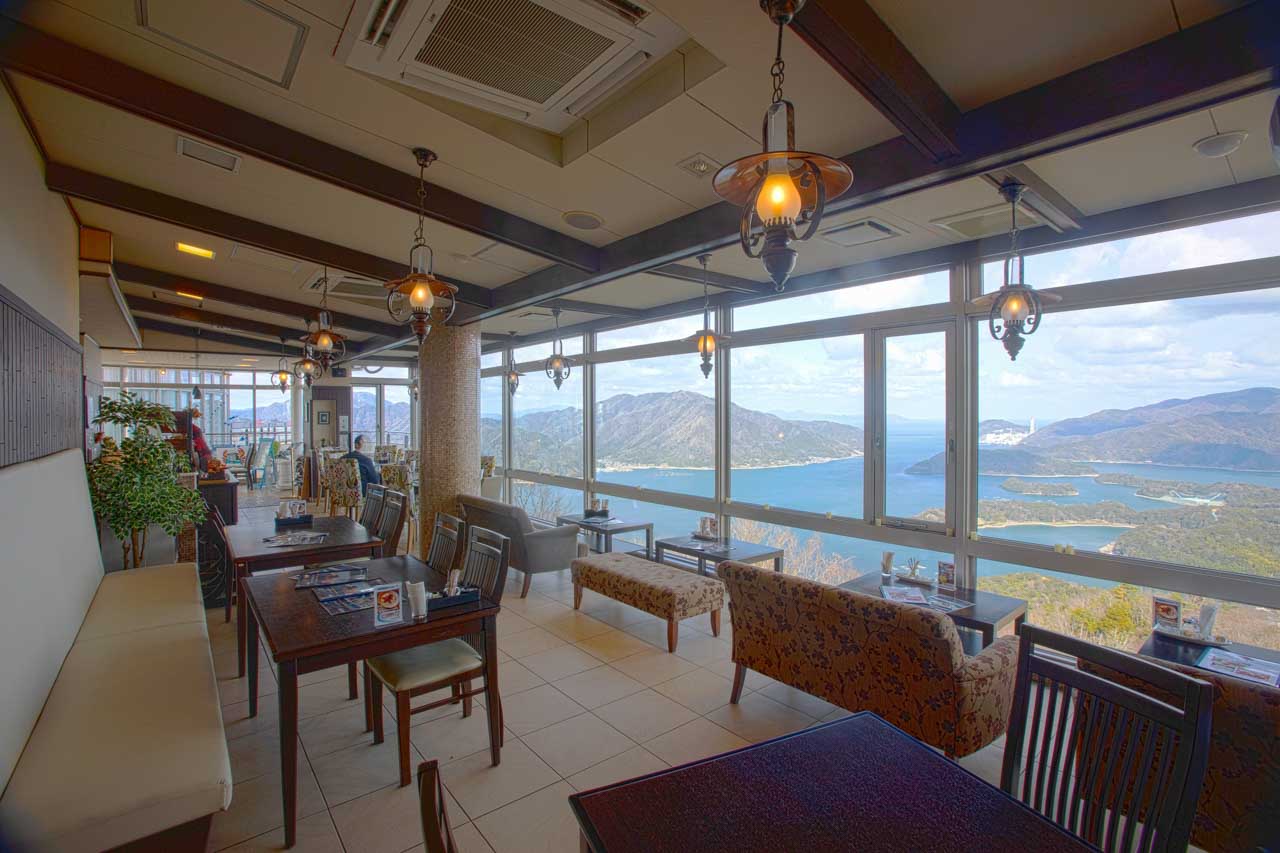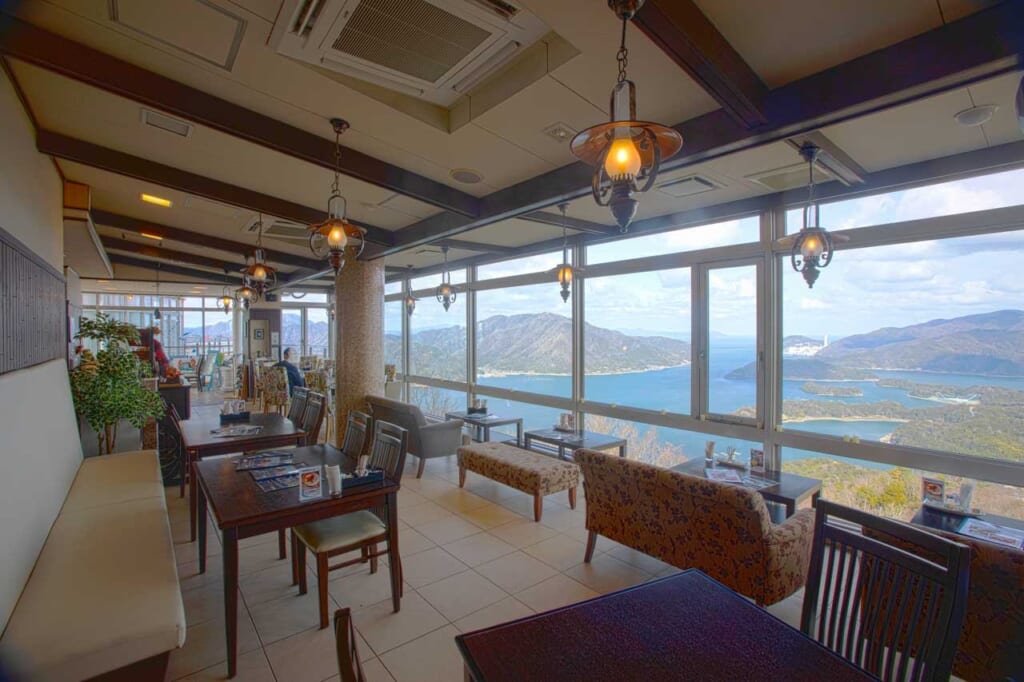 One of the best ways to take in these soaring views is from the park's Goro Sky Tower. The top floor offers a 360-degree panorama of scattered islands and blue skies on clear days, peaceful snowy landscapes during the winter, and breathtaking sunset views in the evening. If you're feeling peckish, savor a bowl of Goeikan Myoko Beef Curry (護衛艦みょうこうビーフカレー) for lunch or dinner at GORO SKY CAFE "nanako."
Goro Sky Tower Business Hours: Weekdays, 9:00 am – 7:00 pm, weekends and holidays, 9:00 am – 9:00 pm (April to November); 9:00 am – 5:00 pm every day (December to March). Last admission is 30 minutes before closing.
Admission: Adults 200 yen, children 100 yen
Taste Fresh Winter Oysters at Oyster Hut Kakushomaru
While you're at Maizuru Bay, you may want to indulge further in its famous oyster scene, and there may be no fresher sampling than heading straight to the source at Oyster Hut Kakushomaru (かき小屋 鶴昇丸). This local haunt is situated along the edge of Maizuru Bay's icy waters, where restaurant owner and fisherman, Kawabata-san, harvests fresh oysters daily for his guests throughout the year.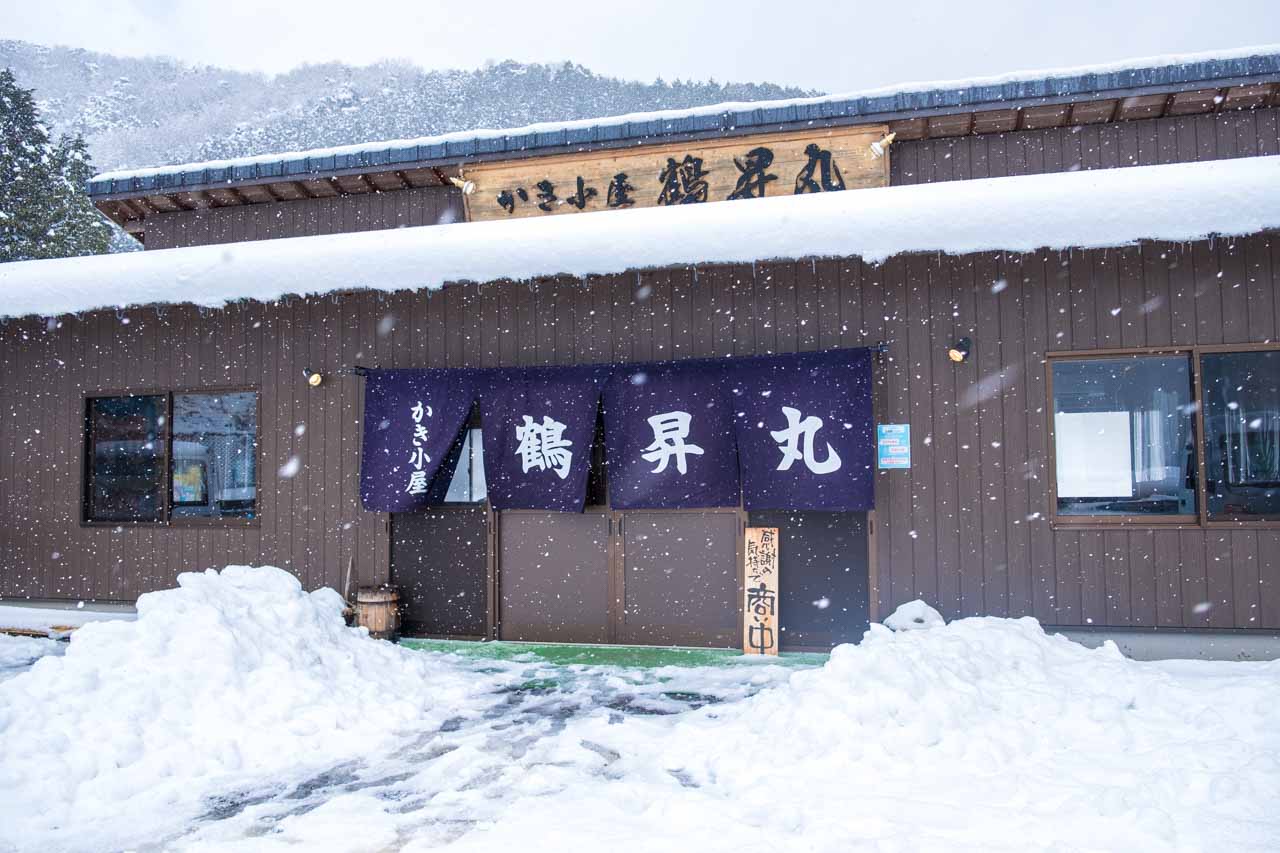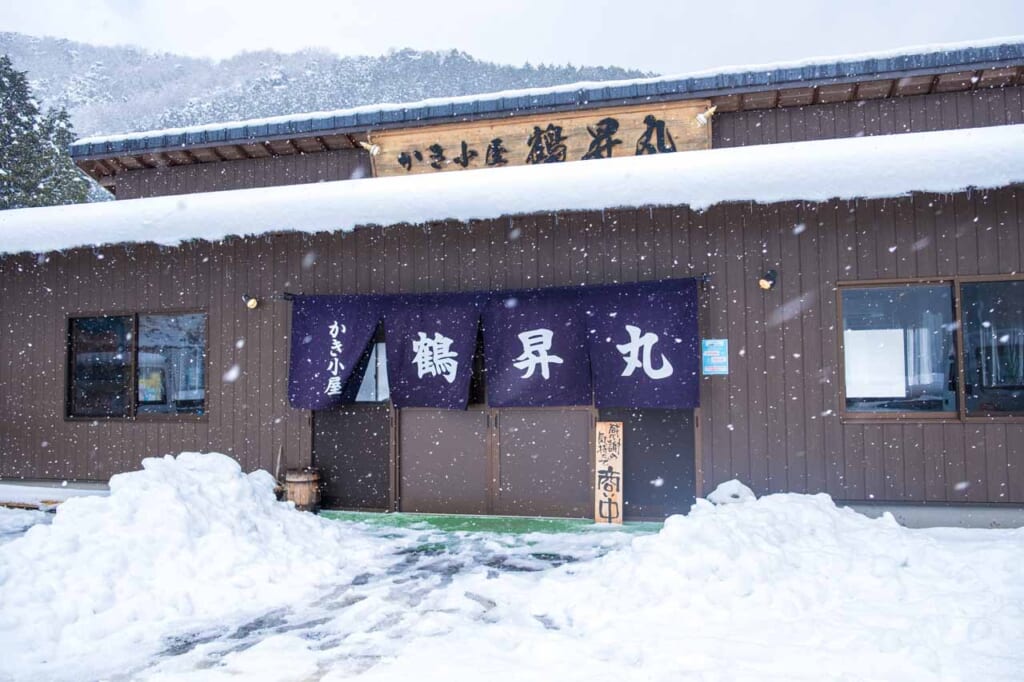 A new layer of snow billowed against the restaurant windows as Kawabata-san delivered a staggering amount of oysters, along with shrimp and scallops, to my table grill. This serving is steamed for precisely 18 minutes before the steamer is whipped off like a seafood treasure box opened for the first time, and comes with dipping sides of vinegar, lemon, ajipon citrus seasoned soy sauce, and sesame oil to taste. Mouthwatering only begins to describe the oyster's deep, succulent flavors, with sweet notes of the sea all in one mouthful. You can also select from various oyster preparations, including deep-fried oysters in breaded katsu batter and soy sauce-marinated on an onigiri rice ball steeped in oyster broth.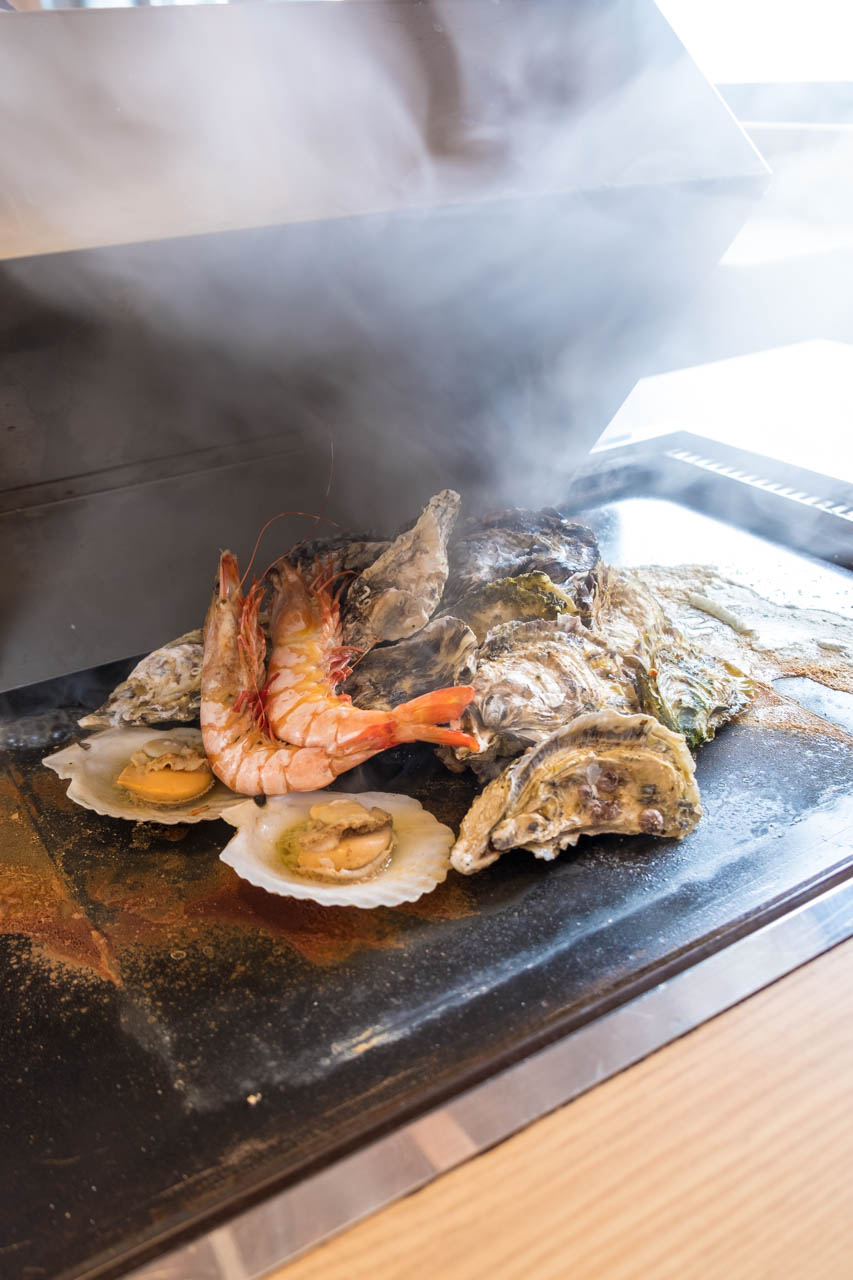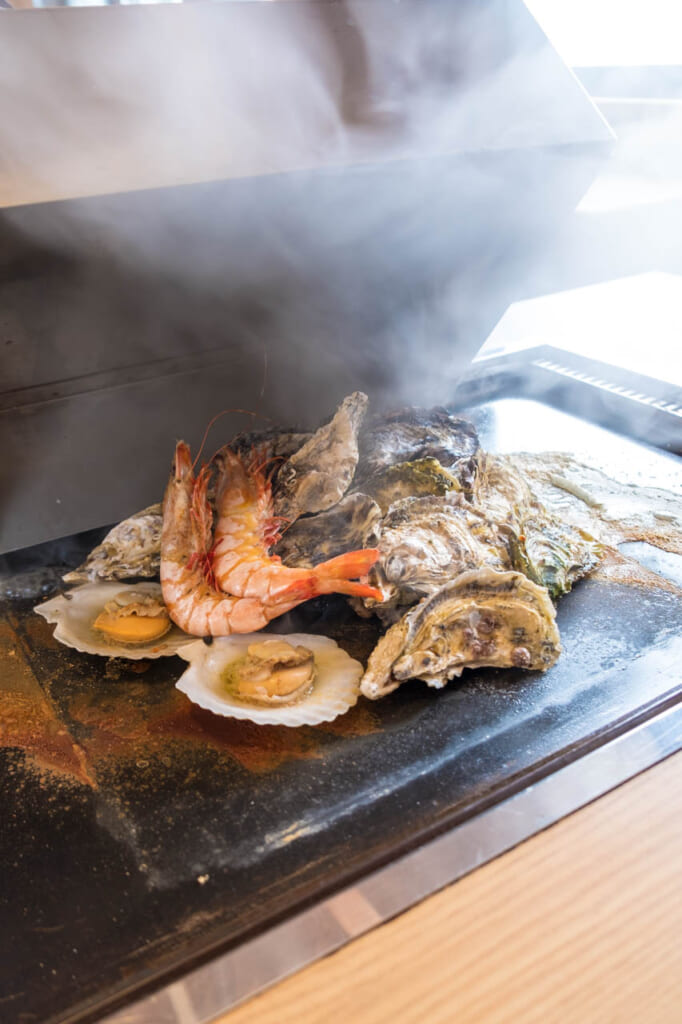 Oyster Hut Kakushomaru is closed on Thursdays, and phone reservations must be made a day in advance, as the exact number of oysters are harvested to accommodate the number of guests per day.
From Higashi-Maizuru Station, you'll need to take a 20-minute taxi ride to Oyster Hut Kakushomaru — though considering the feast that awaits, I'd say it's well worth it.
Receptions hours: 9:00 am – 4:00 pm. Closed Thursdays.
Phone reservations & inquiries: 0773-68-2303
Amanohashitate: One of Japan's Three Scenic Views During Winter in Japan
If you're looking to add one more aerial view to your day, take the 50-minute journey from Gorogatake Park on local trains to one of Japan's three scenic views, Amanohashidate (天橋立). The famed pine-covered sandbar spans Kyoto's Miyazu Bay and has been one of the most venerable scenic spots for centuries. Catch a chairlift or cable car from either Amanohashidate Kasamatsu cable car or Amanohashidate Viewland, which will take you up to its panoramic views. This was my third time visiting Amanohashidate, though I don't recall seeing as many photographers as I did during this winter visit.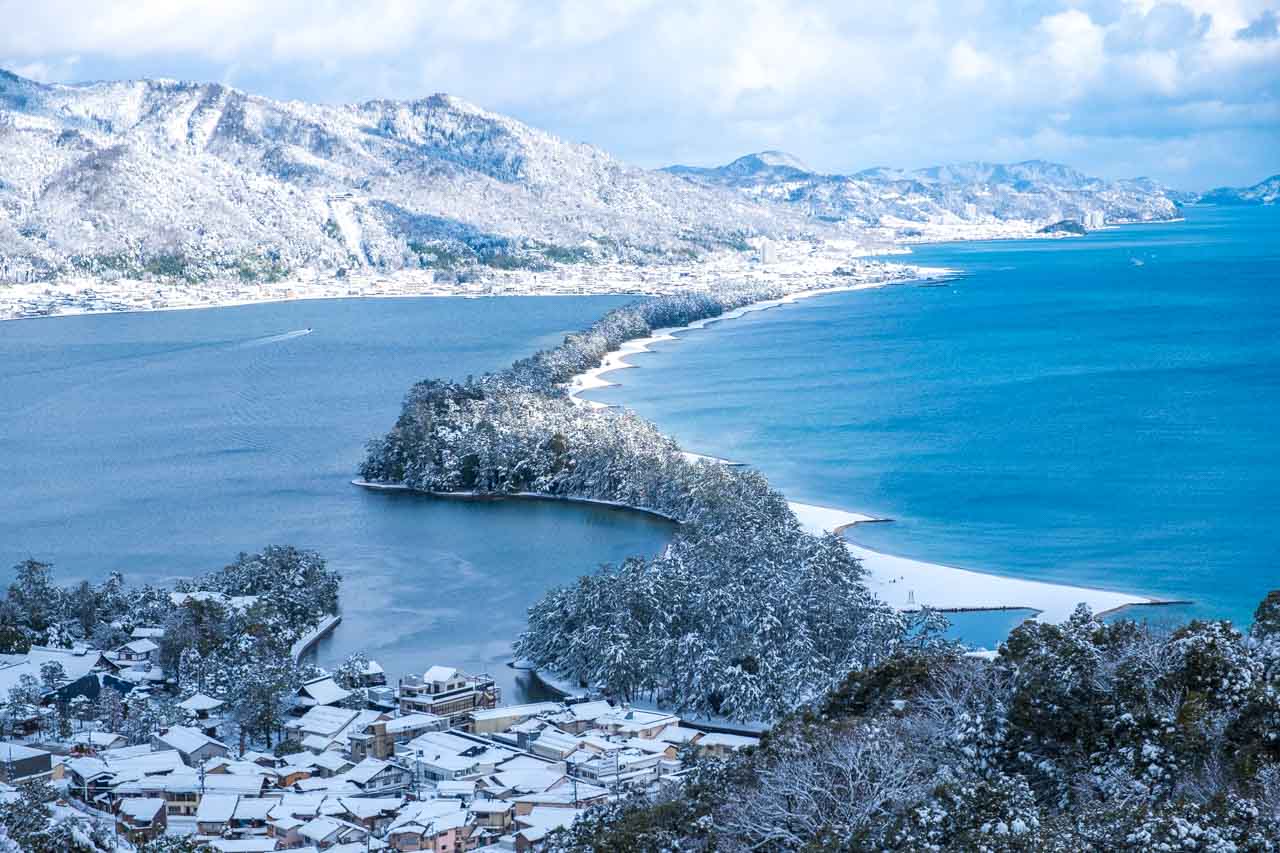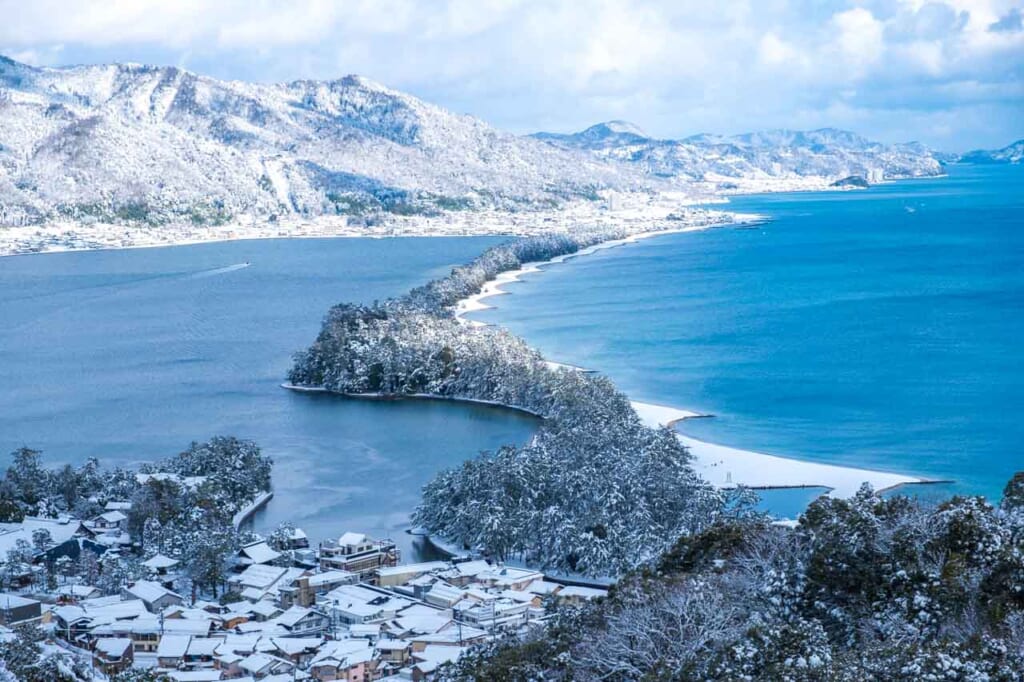 How to Get to Fukui's Wakasa region and Northern Kyoto
Almost all locations are accessible via the JR and local train lines from Kyoto and Osaka station and covered under the Japan Rail Pass. From Kyoto Station, it takes 2 hr 44 min on the JR train lines to Obama station, and approximately 2 hours to Nishi-Maizuru Station and Wakasa's Mikata Station.
Whether your trip is about indulging in local seafood, diving deep into the region's historical ties with the ancient capital of Kyoto, or just taking in the spectacular bay views, you'll find that winter in southern Fukui (Wakasa region) and northern Kyoto is just as good as any season to experience these, if not better. With the added convenience of the JR Rail Pass, it's easy to combine these destinations into a two-day itinerary.
Sponsored by North Kansai Tourism Association