In late November, I went to Fukuoka to eat my way through this southern Japan prefecture filled with delicious cuisine and bustling districts. Here are some culinary and cultural highlights you must experience while visiting Fukuoka.
Craft Beer made by Master Sake Brewers
The first place on my list was the Suginoya Brewery, a famous sake and craft beer brewery in Fukuoka that welcomes visitors to tour its brewery and showroom. Suginoya utilizes many of the same techniques used to brew sake to make special varieties of craft beer and has limited edition beers that it brews throughout the year.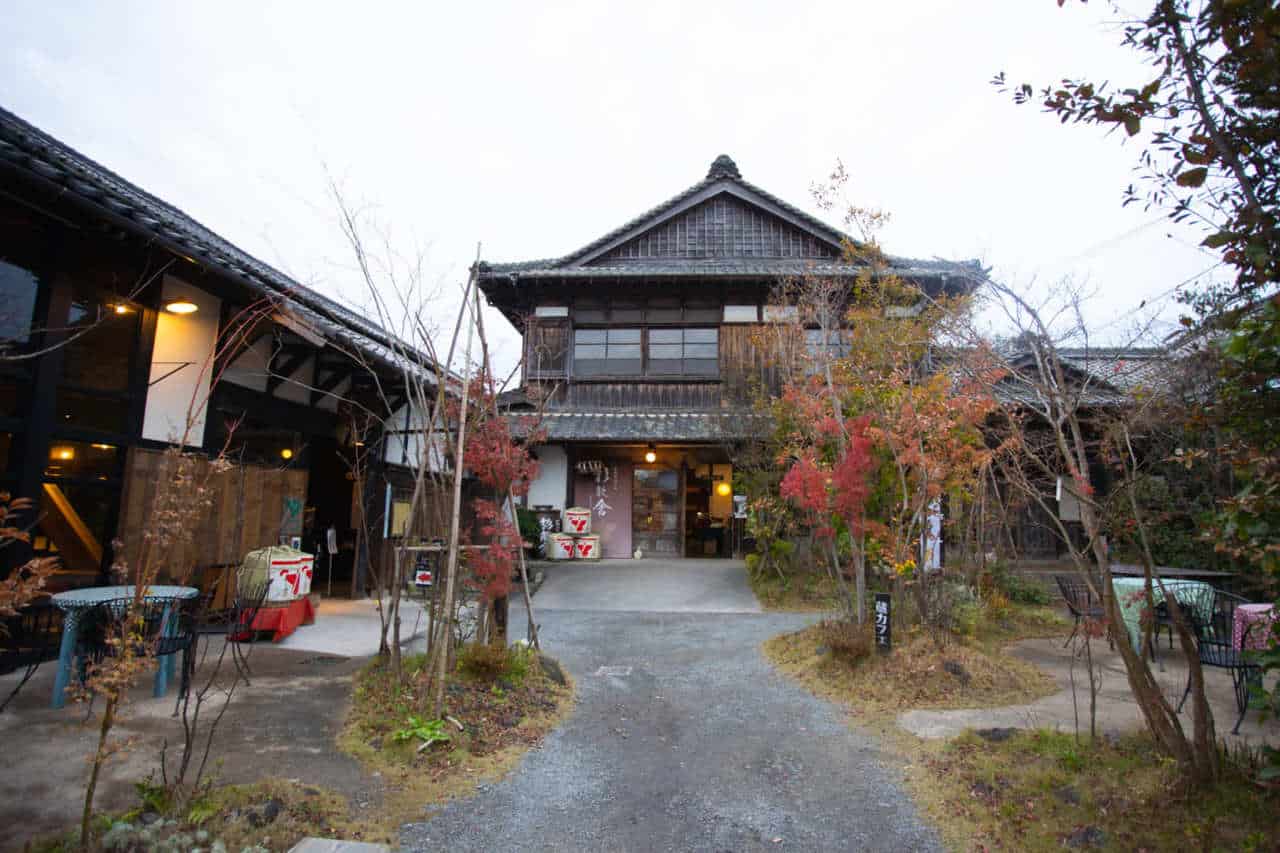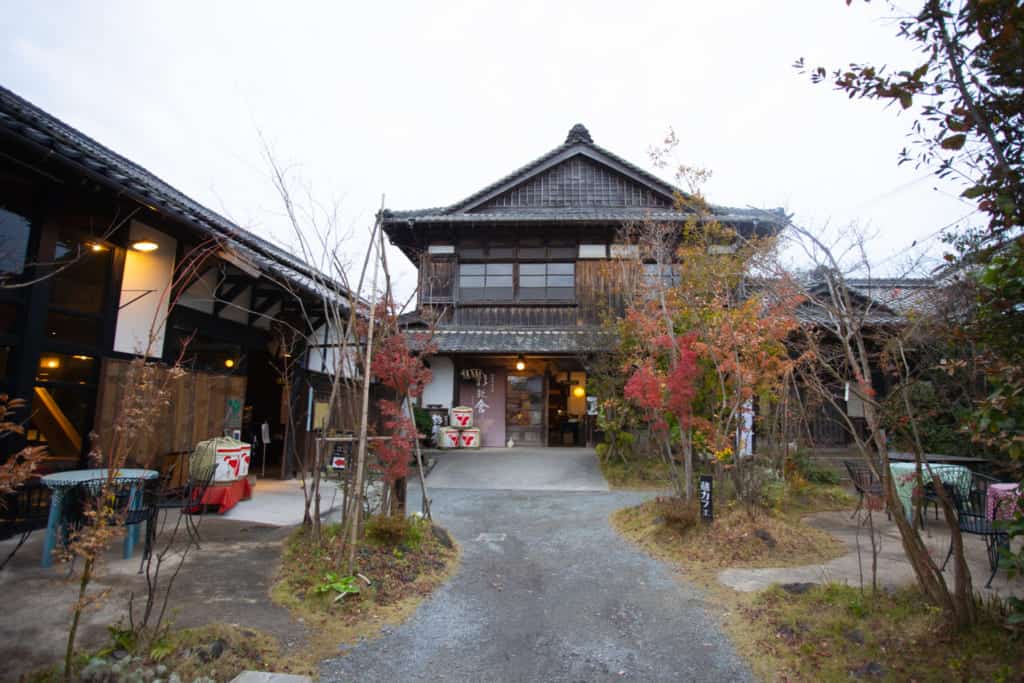 Brewers from this factory had also traveled to Germany to become certified in brewing using European techniques, and they blend these methods with traditional sake brewing techniques to produce some seriously good craft beers that regularly top national beer competitions.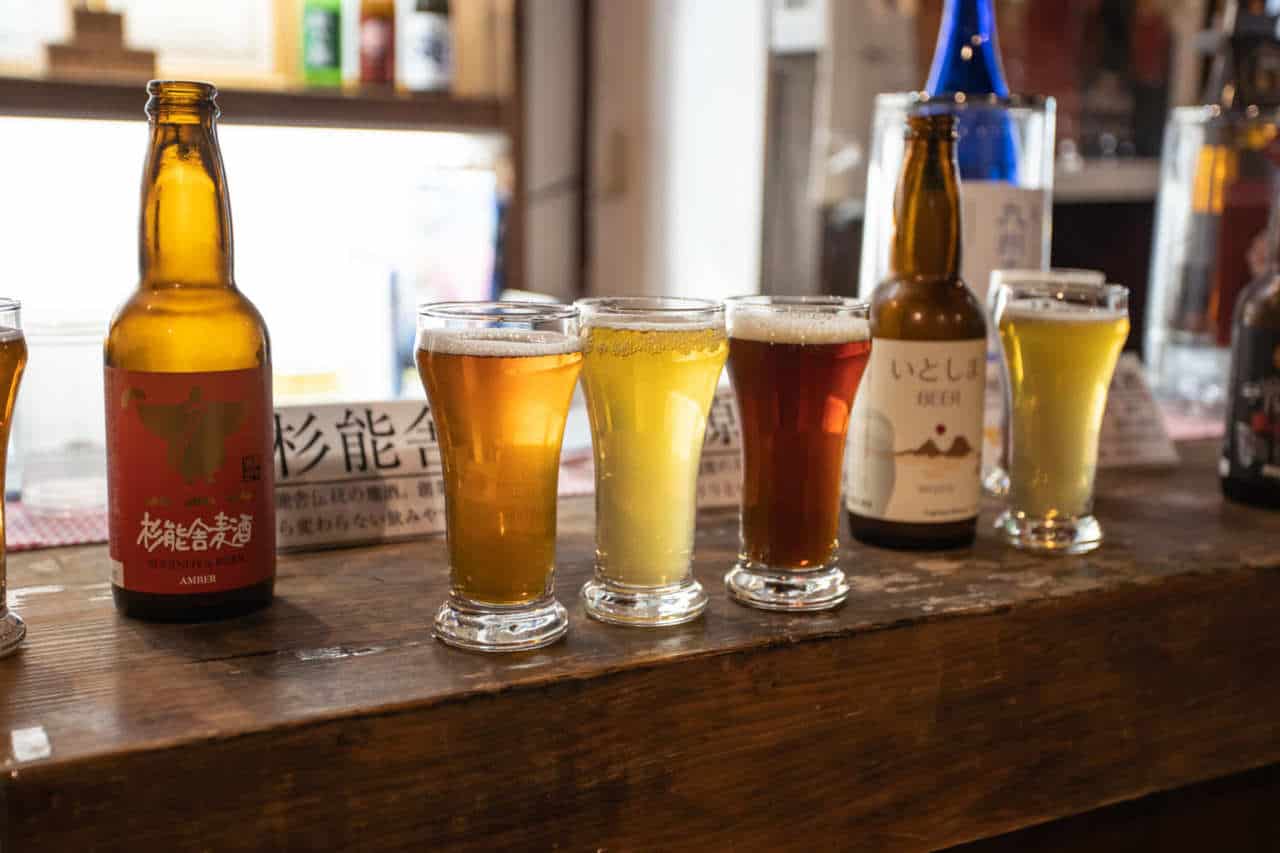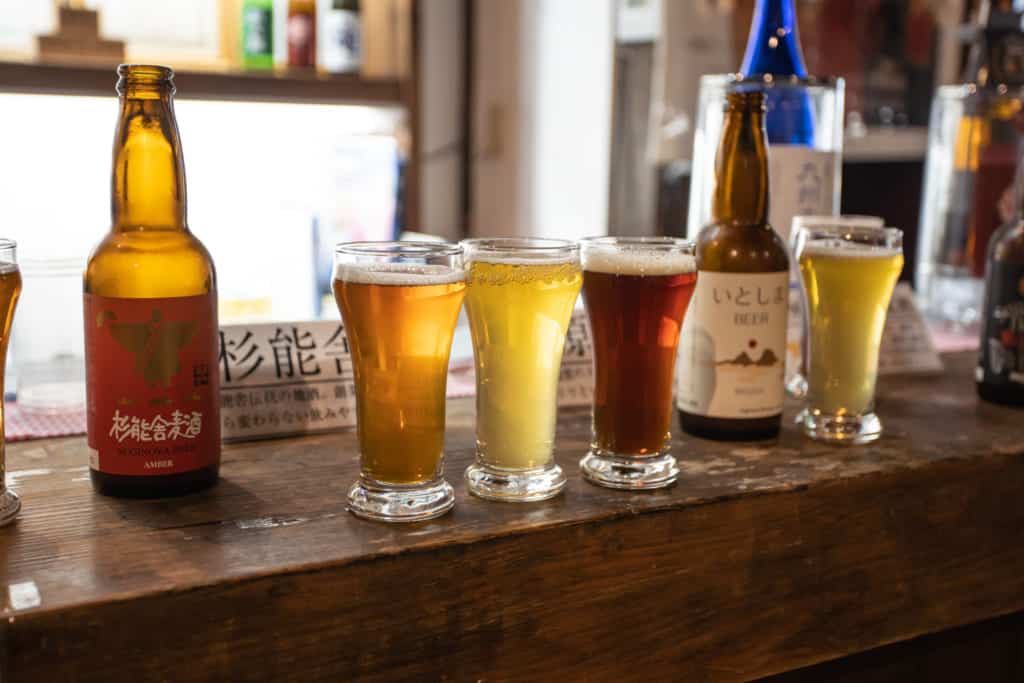 Their expansive showroom has sake and beer tasting, and the brewmasters were kind enough to pour us a glass of some of their most popular beers! When purchasing alcohol to take home from Japan, you might consider going for some of Suginoya's craft beers.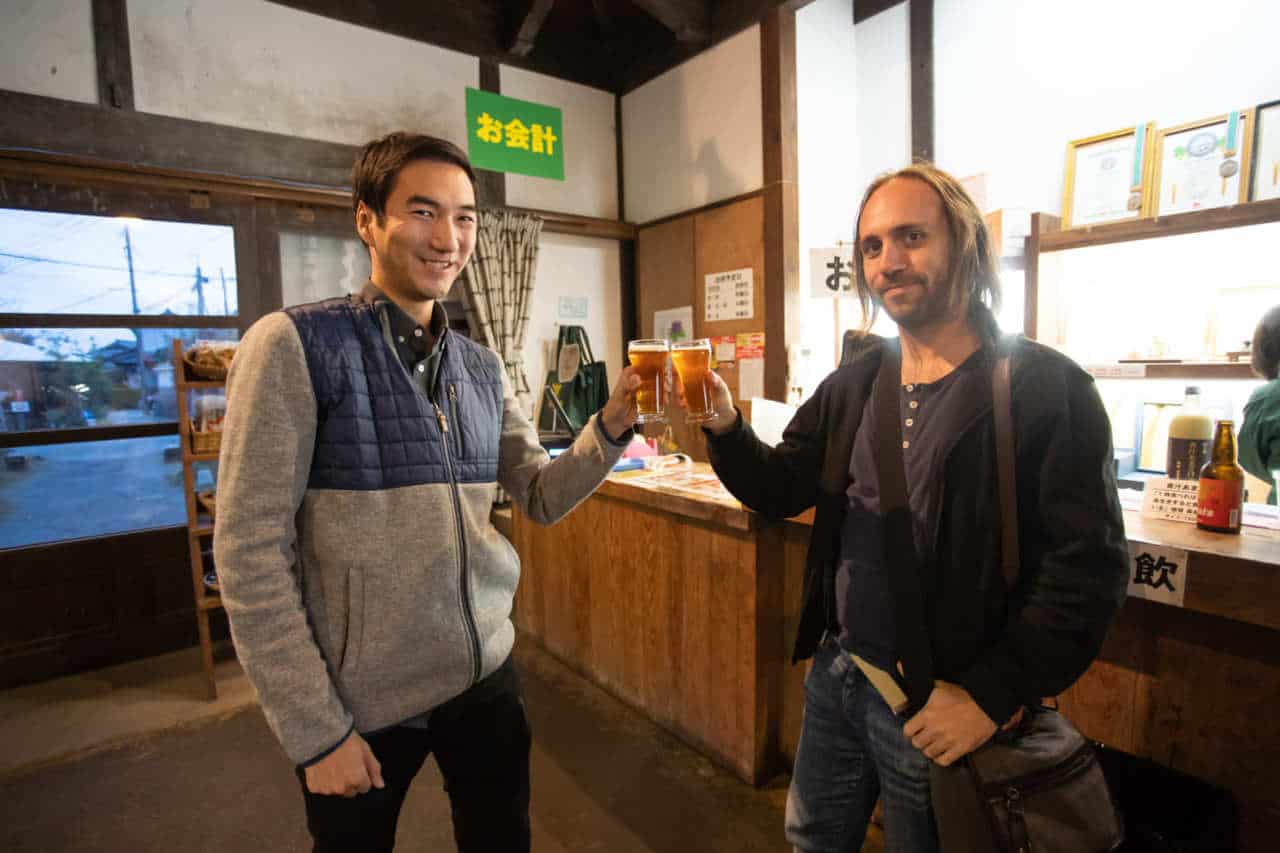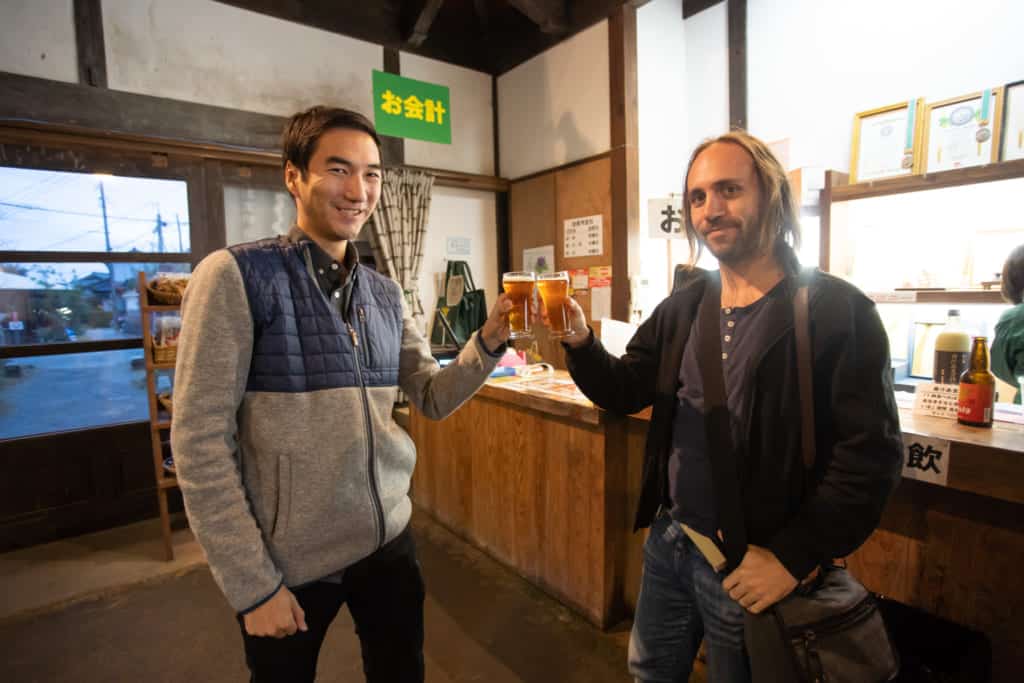 Sanui Silk Textiles in Fukuoka City
After enjoying some drinks at Suginoya, my group and I drove into central Fukuoka, where we visited a famous textile company called Sanui. This company has an astonishing over 750 years of history and makes some of the highest quality silk products in the world. These products can be found in top-level Lexus vehicles, international competitions, and even in gifts given to the Emperor of Japan.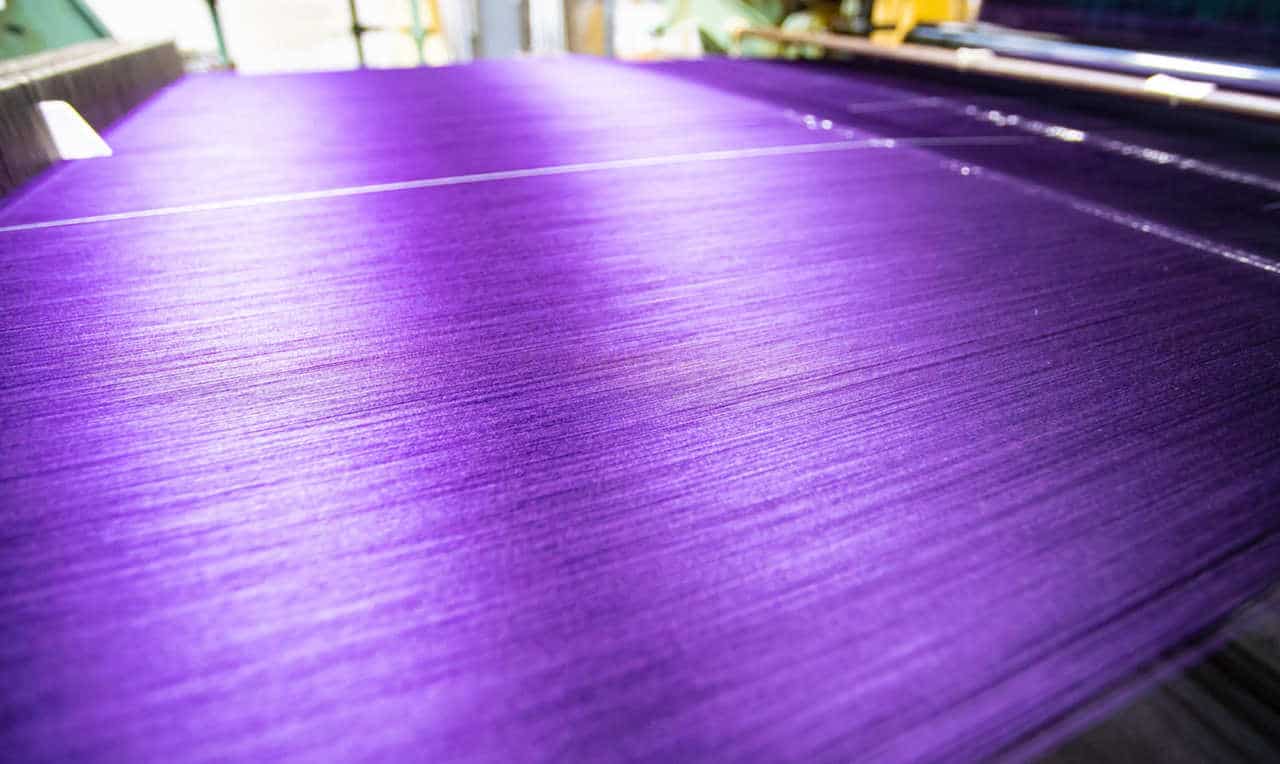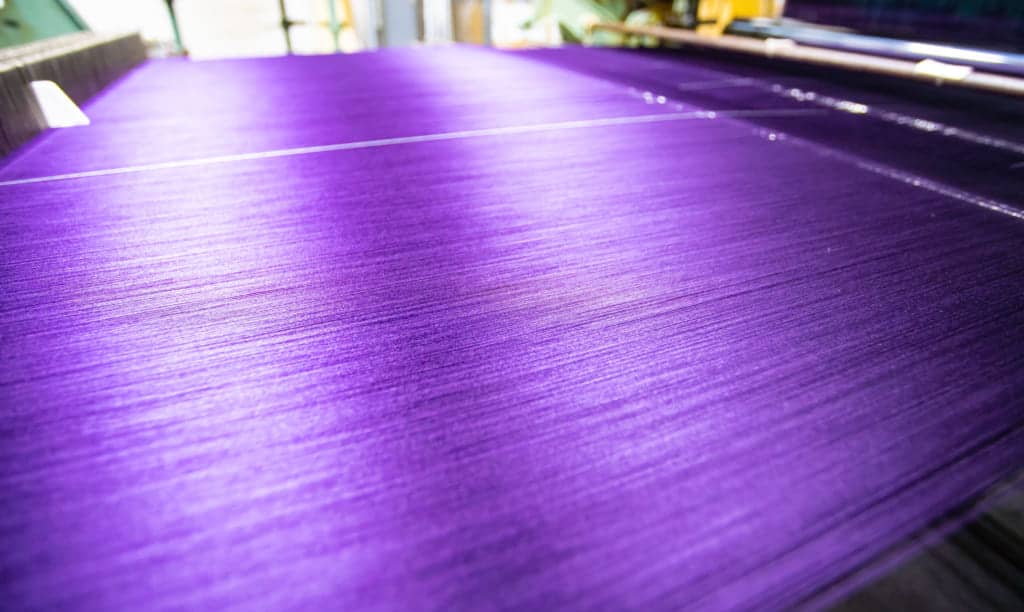 What's more, the president of this company is an incredibly down-to-earth man who welcomes visitors to tour his factory even while in operation.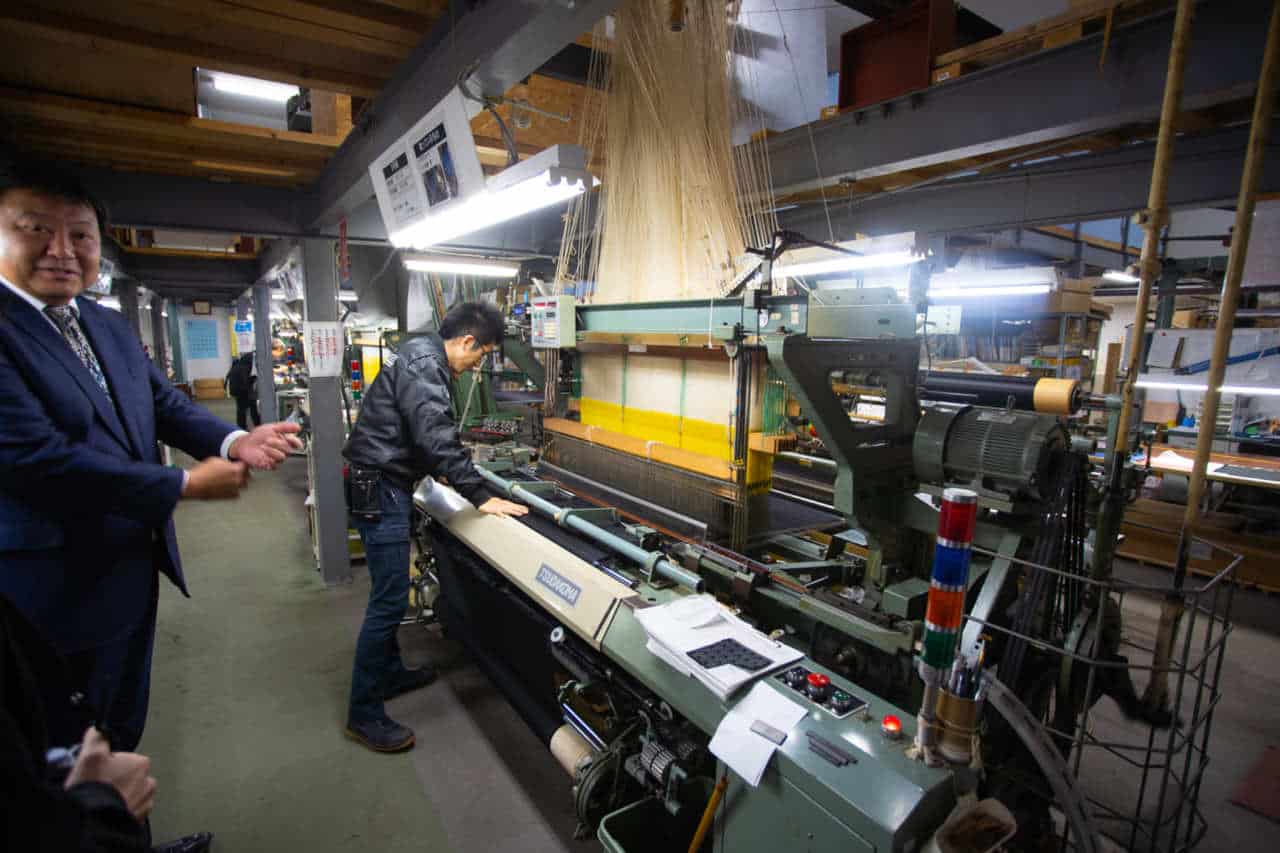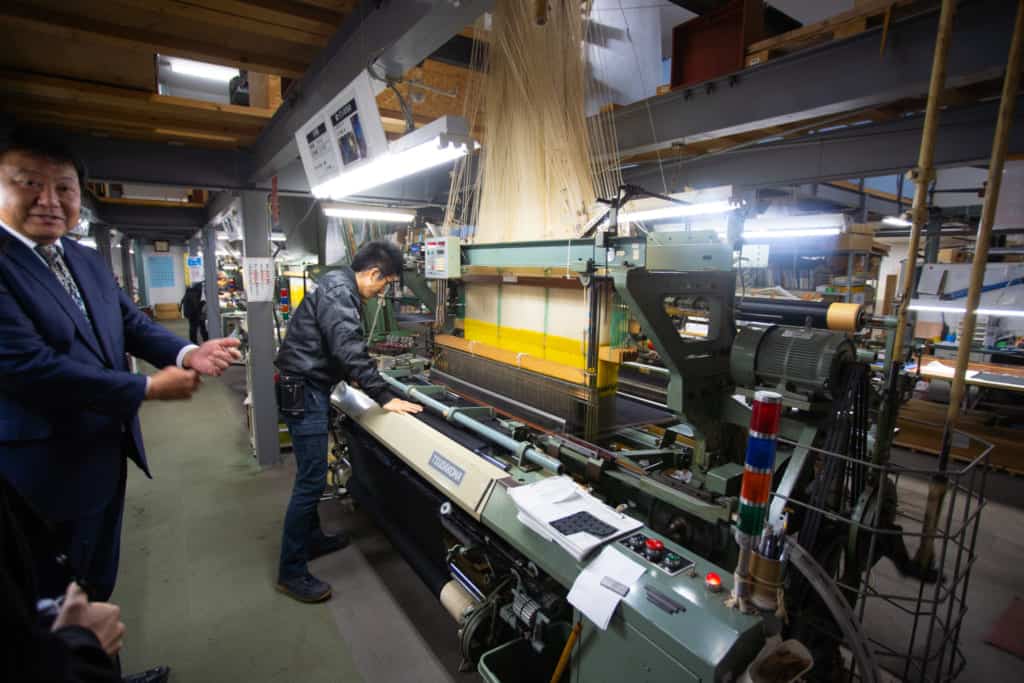 Upon entering the factory, we were overwhelmed by the whirl of dozens of artisans producing a dazzling array of beautiful silk fabrics for use in a wide variety of luxury products.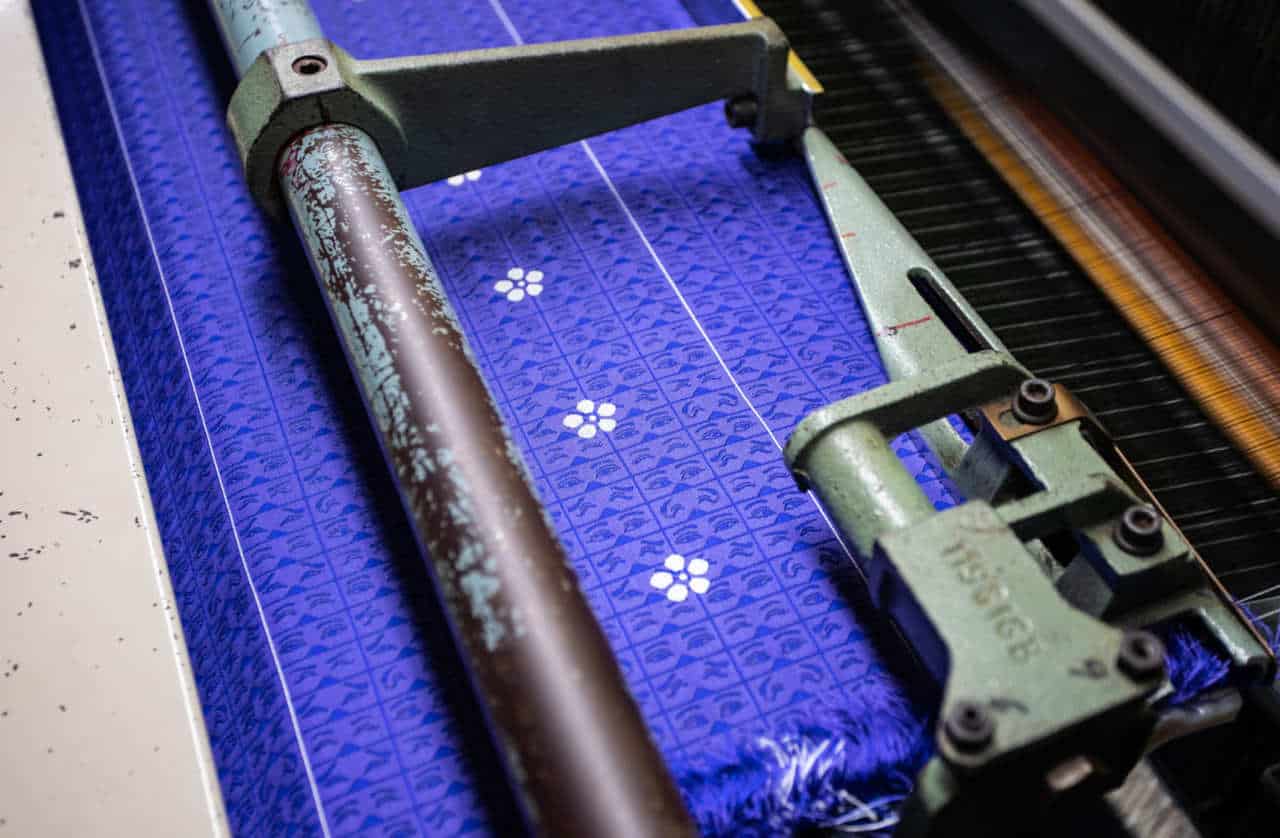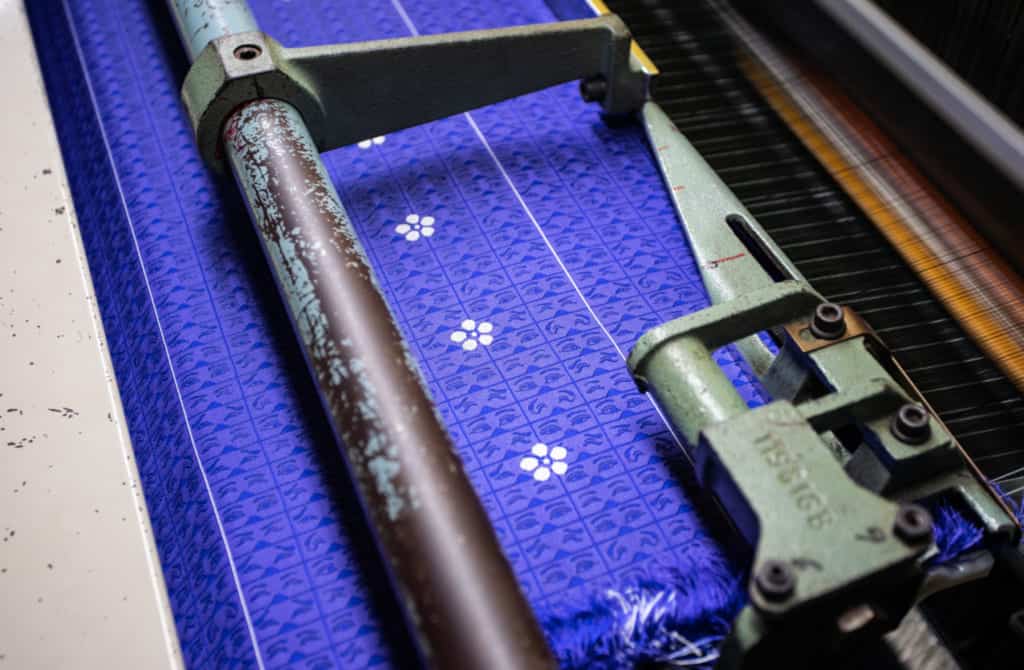 These presses are set by hand and can sometimes take weeks to line up the tens of thousands of threads used to produce the elegant and sophisticated designs made by Sanui. After learning about the superb craftsmanship and centuries of expertise put into these products, I couldn't wait to see the showroom next to the factory where they sold many of their products with special factory direct discounts. I decided to pick up a pure silk black tie with a matted shine and stripped design. I even got to pose with the president of Sanui with it! This made a wonderful story for me to take with me back home.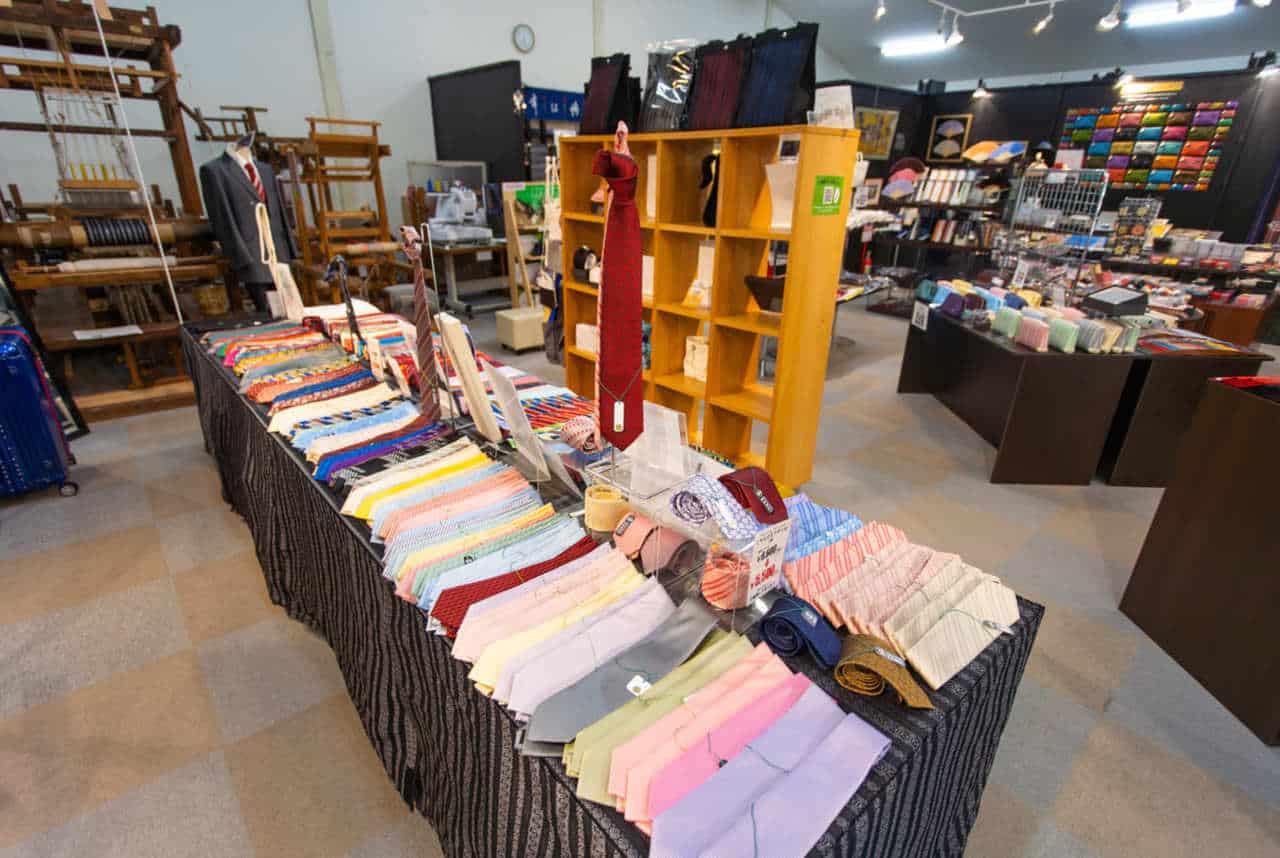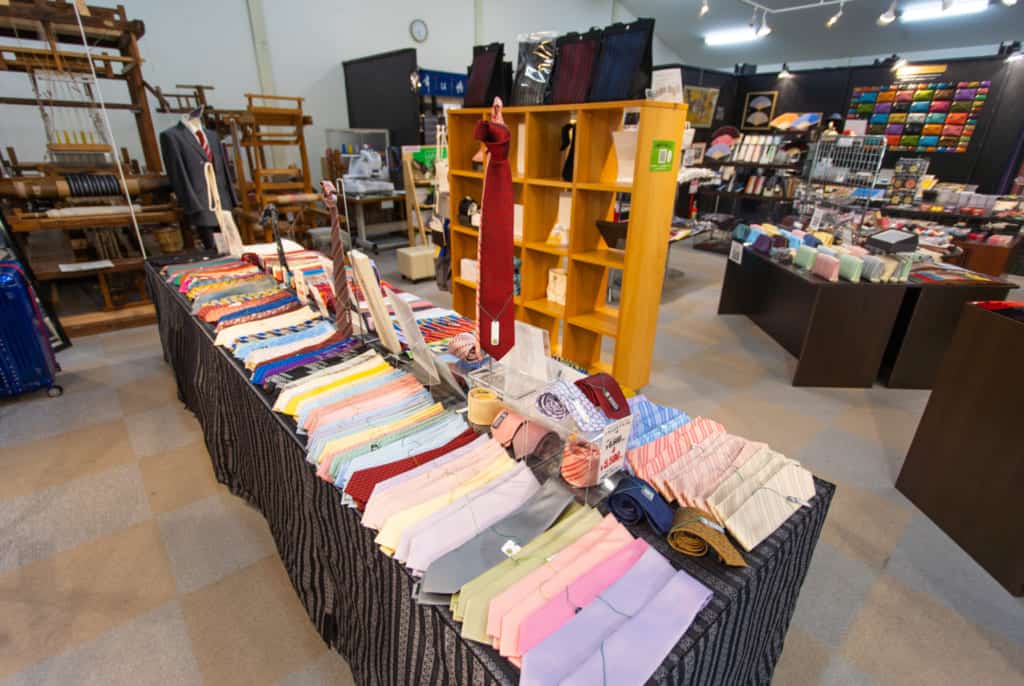 Experience the Nightlife of Fukuoka
Drinking beer at Suginoya got me in the mood for some drinking in the evening, and after finishing with my visit to Sanui I couldn't wait to hit up the streets of Fukuoka for its famous night stalls. These pop-up stalls show up seemingly out of nowhere along the streets in Fukuoka once night sets in and have a huge variety of both local and fusion cuisine available at the hundreds of stalls spread across this city.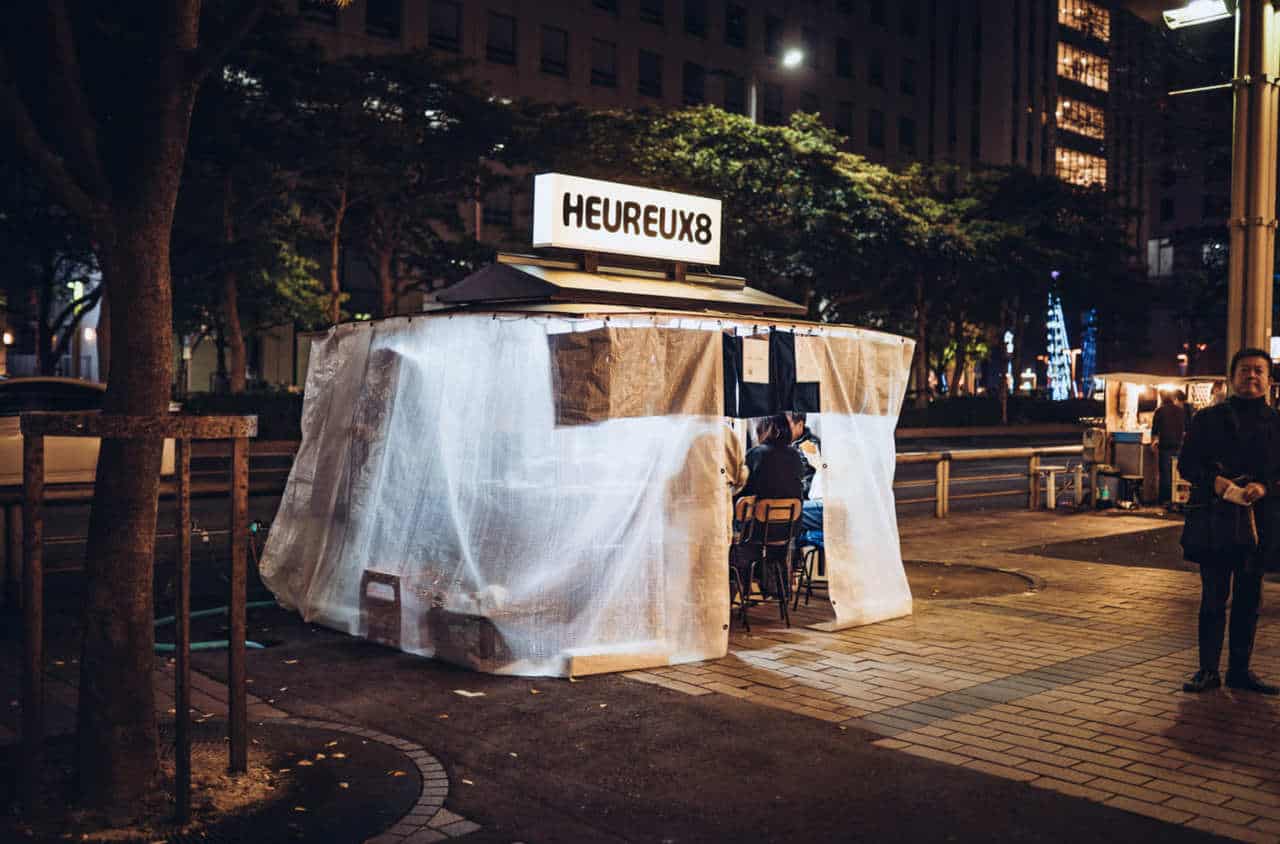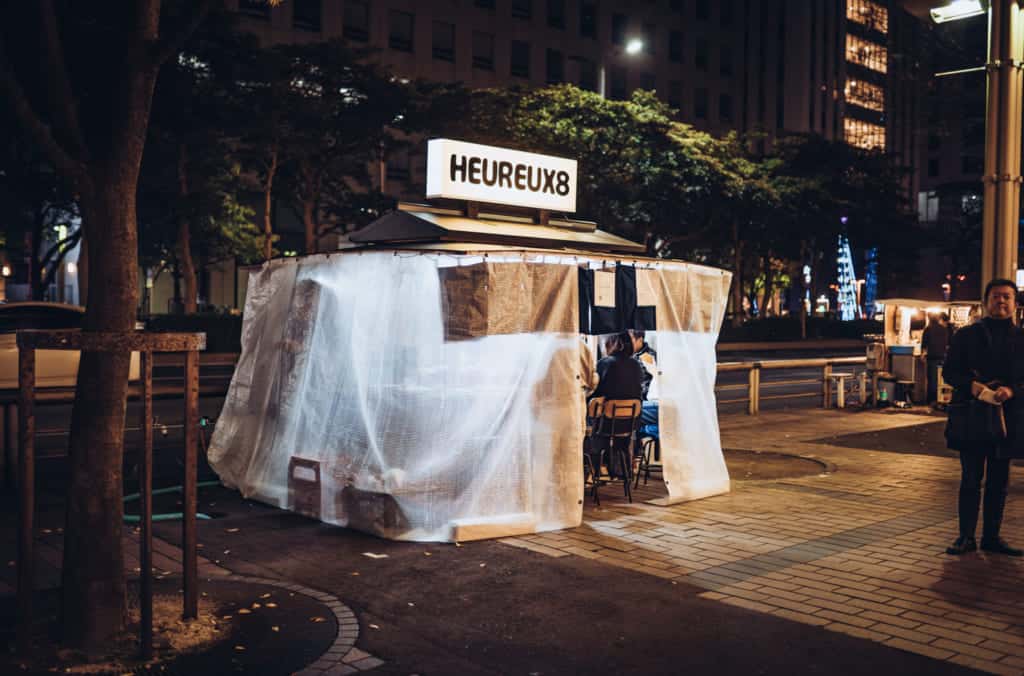 The autumn nights here in Fukuoka were quite cool, so the heated interior and delicious aromas of these tiny stalls drew me right in from the street. These stalls also have a unique custom where customers entering them are expected to greet and introduce themselves to the guests who are already sitting down. This made for an easy way to break the ice and to start up a conversation with the friendly local businessmen and women looking to relax after a long day in the office.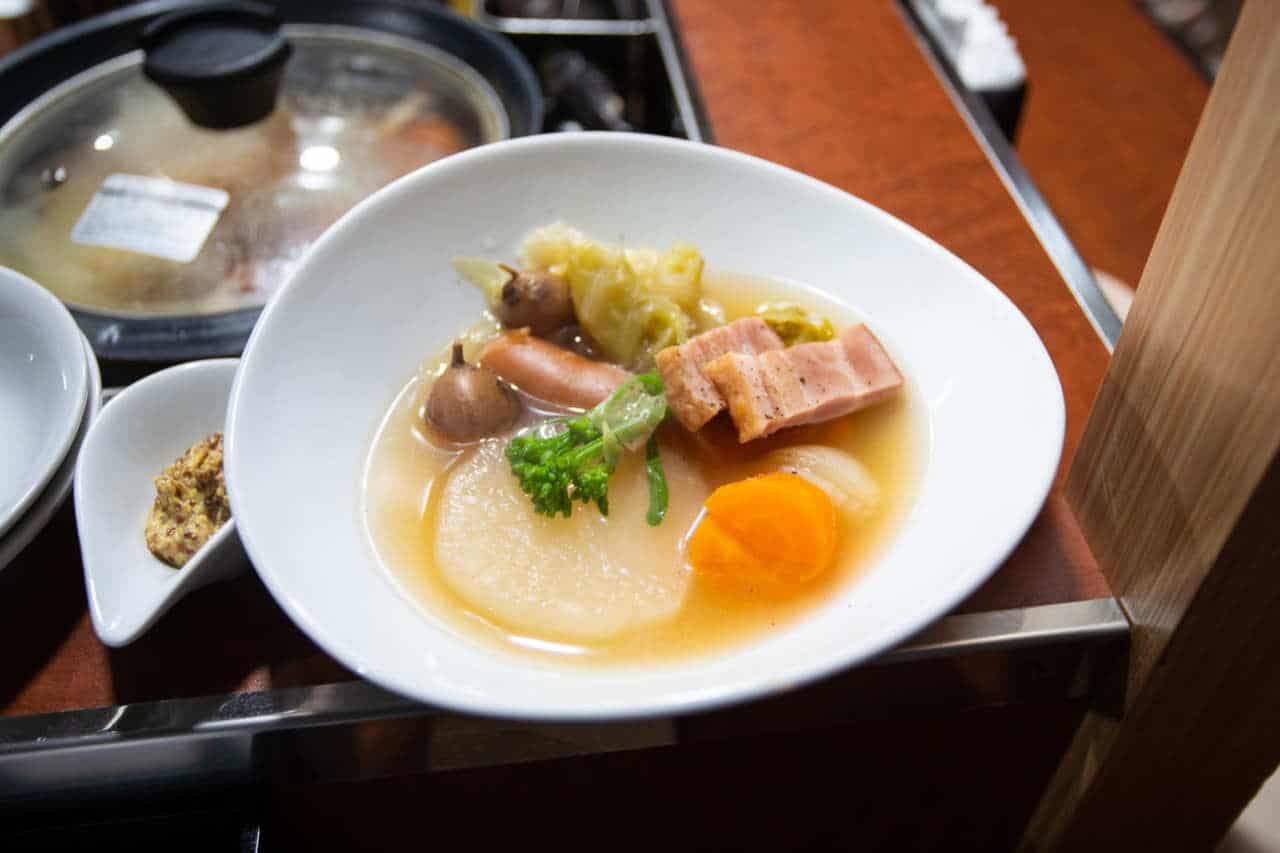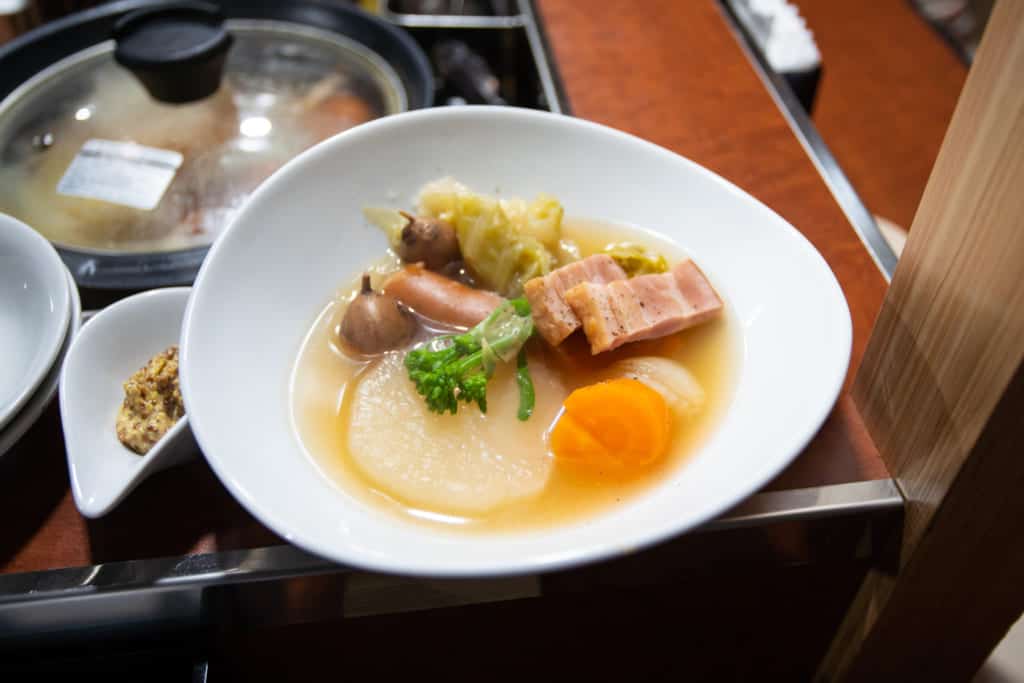 Exhausted from a jam-packed day exploring Fukuoka, we then took a taxi to our lodging for the night at Nishi-tei. This traditional ryokan is tucked away in the quiet alleys of this large metropolis and its homey atmosphere was a great way to unwind and relax after today.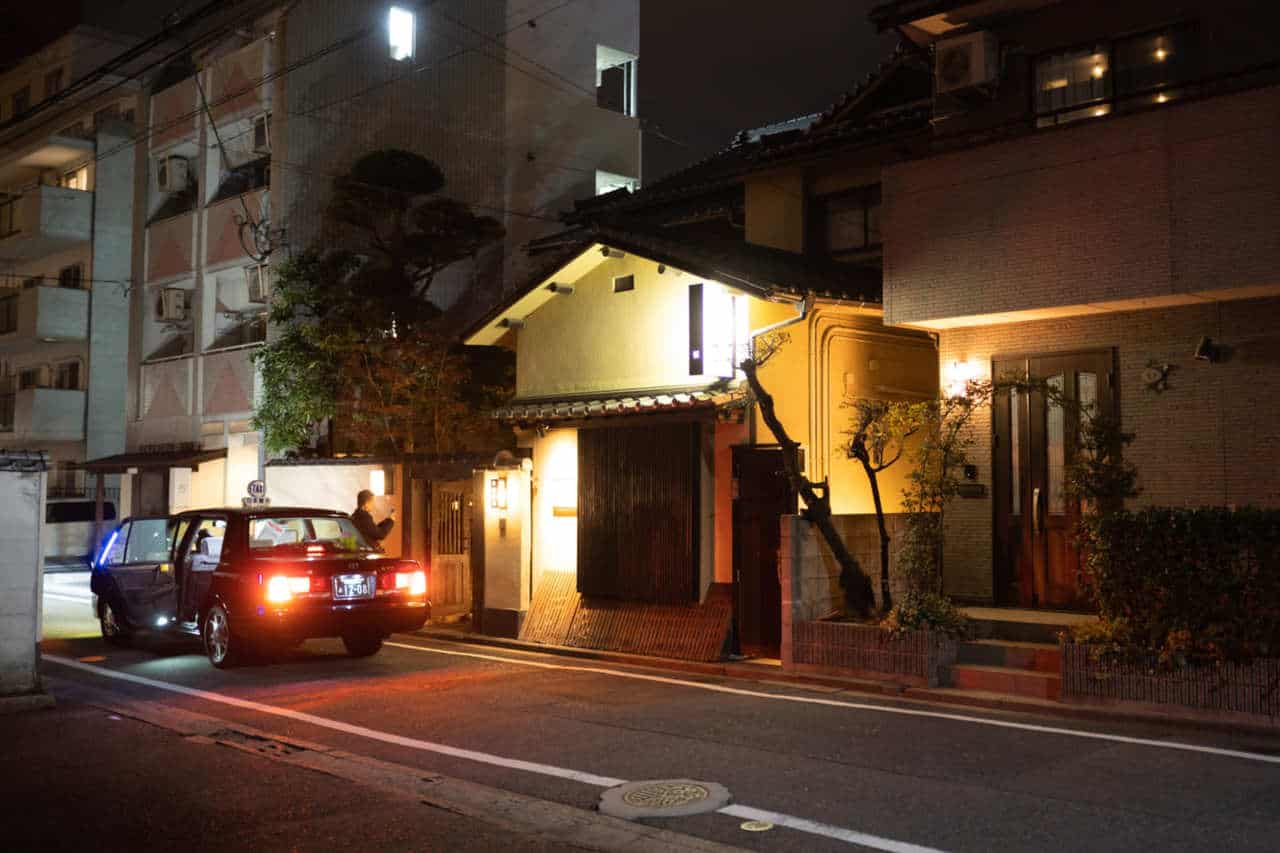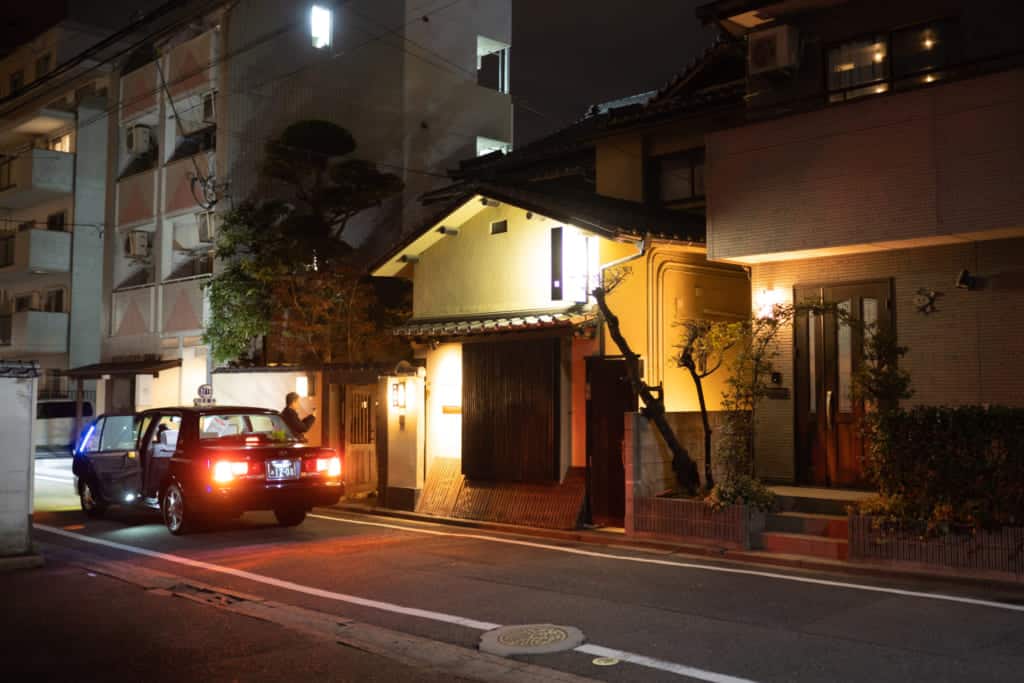 The breakfast served by Nishi-tei the next morning was undoubtedly the best part about my stay here as it featured local specialties and some delicious fish as a central theme of the meal.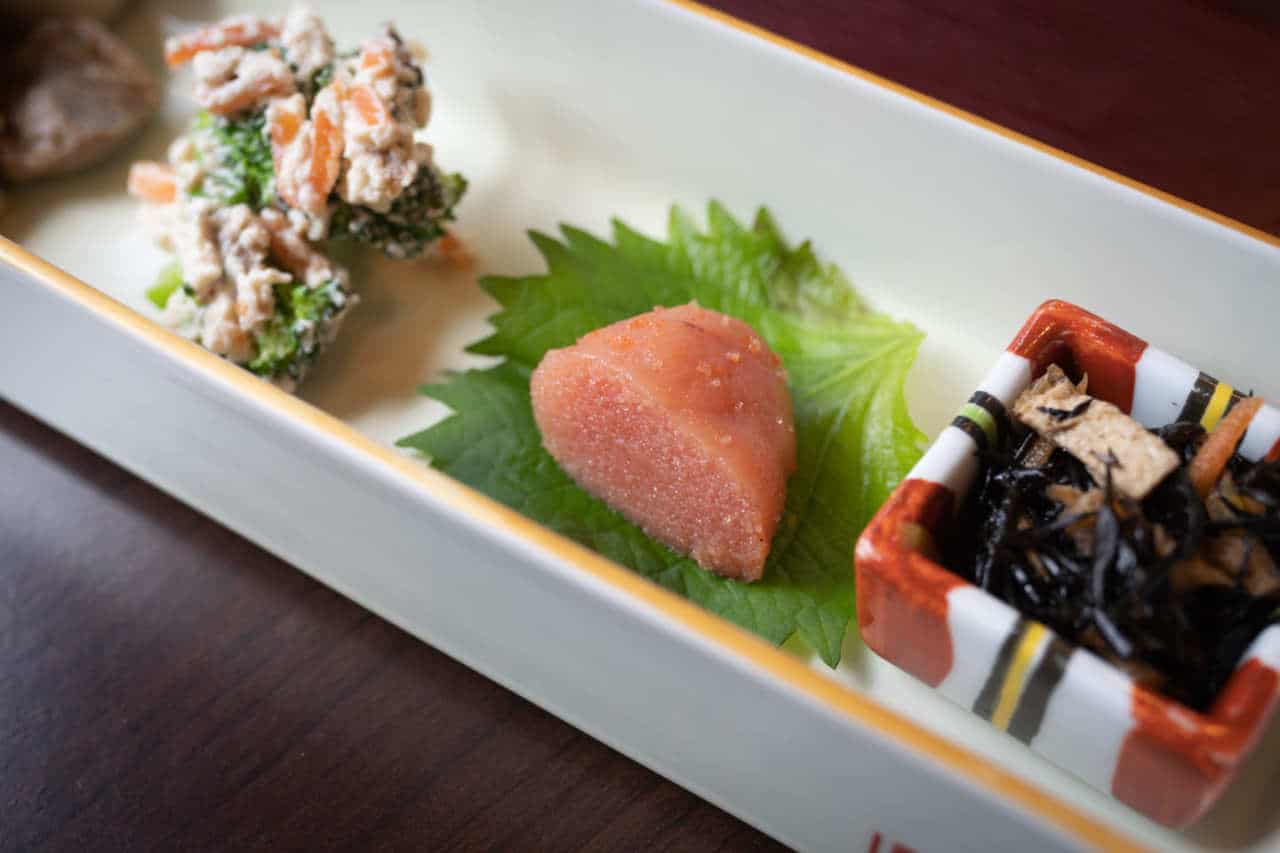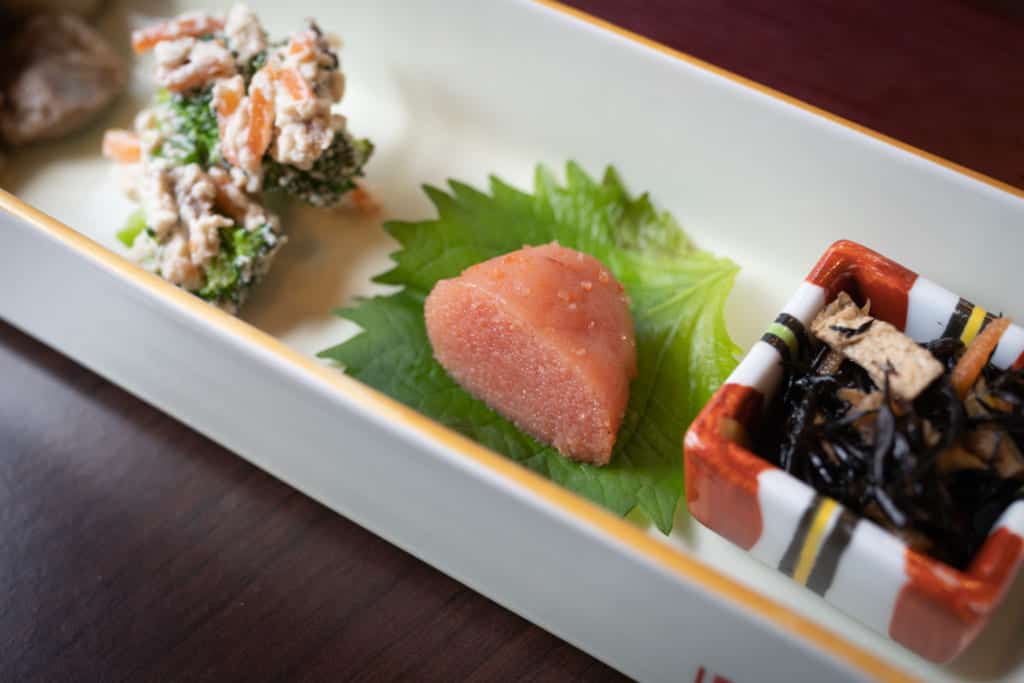 Before heading back into the city, I decided to visit Ohori Park in the center of the city to get a little bit of exercise by walking around the large lake in the middle of this park. The park here has a central island covered in pine trees where I could see the skyline of Fukuoka. There were also coffee shops located right on the water, where I grabbed some coffee before heading back to my ryokan to pack for the day ahead.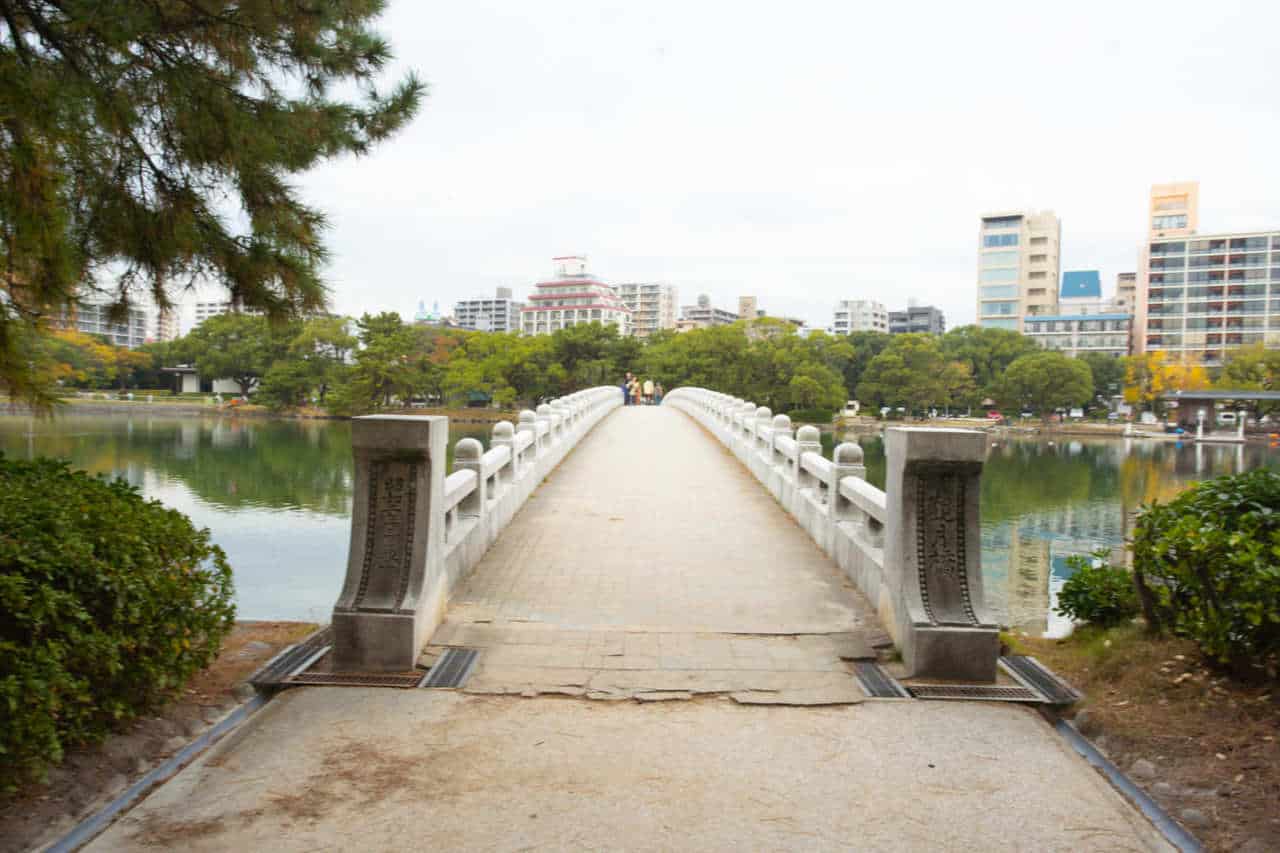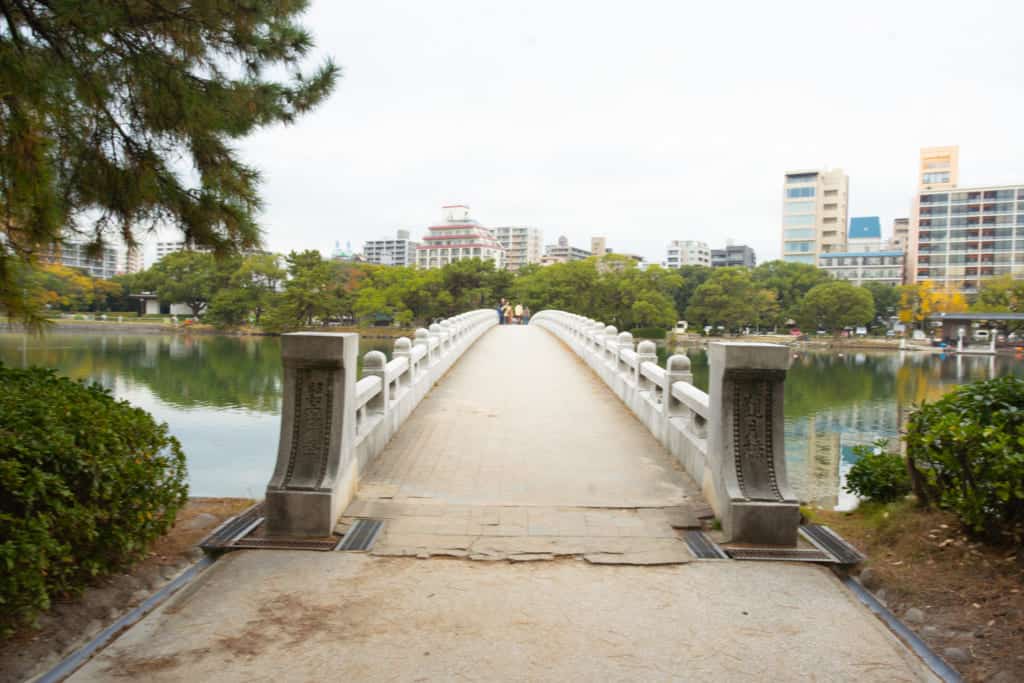 Exploring Hakata Old Town
My first stop of the day was to visit Tochoji Temple at the center of the historic Hakata District of Fukuoka. Tochoji Temple houses a tremendous wooden buddha called the Fukuoka Daibutsu. This is the largest wooden buddha in Japan and standing at its base was a magnificent sight. Unfortunately photos were not allowed inside of the temple.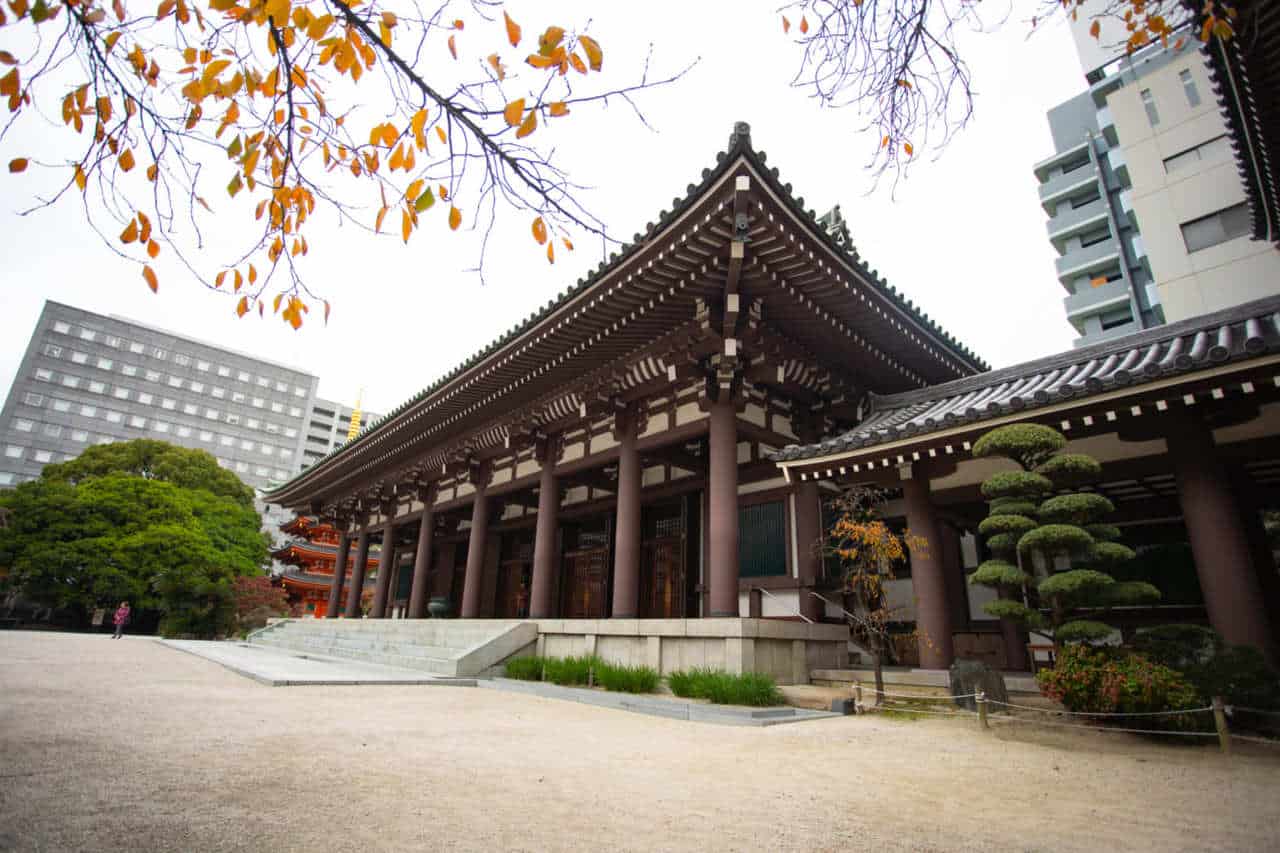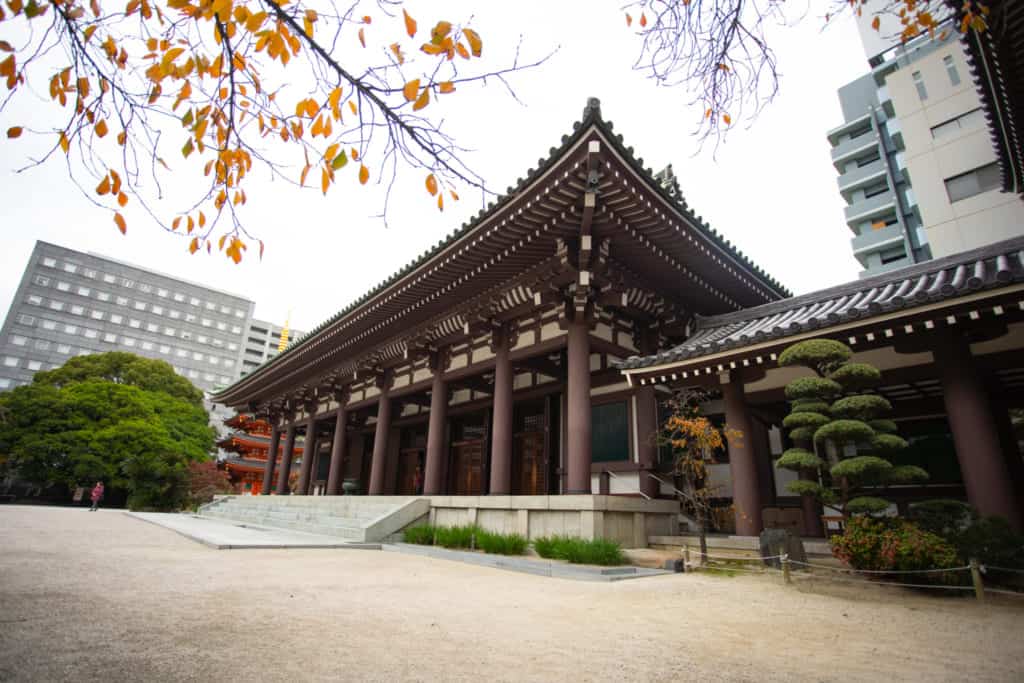 At its base is a tunnel that leads to what's called "a trip through hell" and offers visitors a depiction of what the afterlife might hold for sinners and the wicked. Outside of the temple is also a pristine five-storied pagoda painted in red.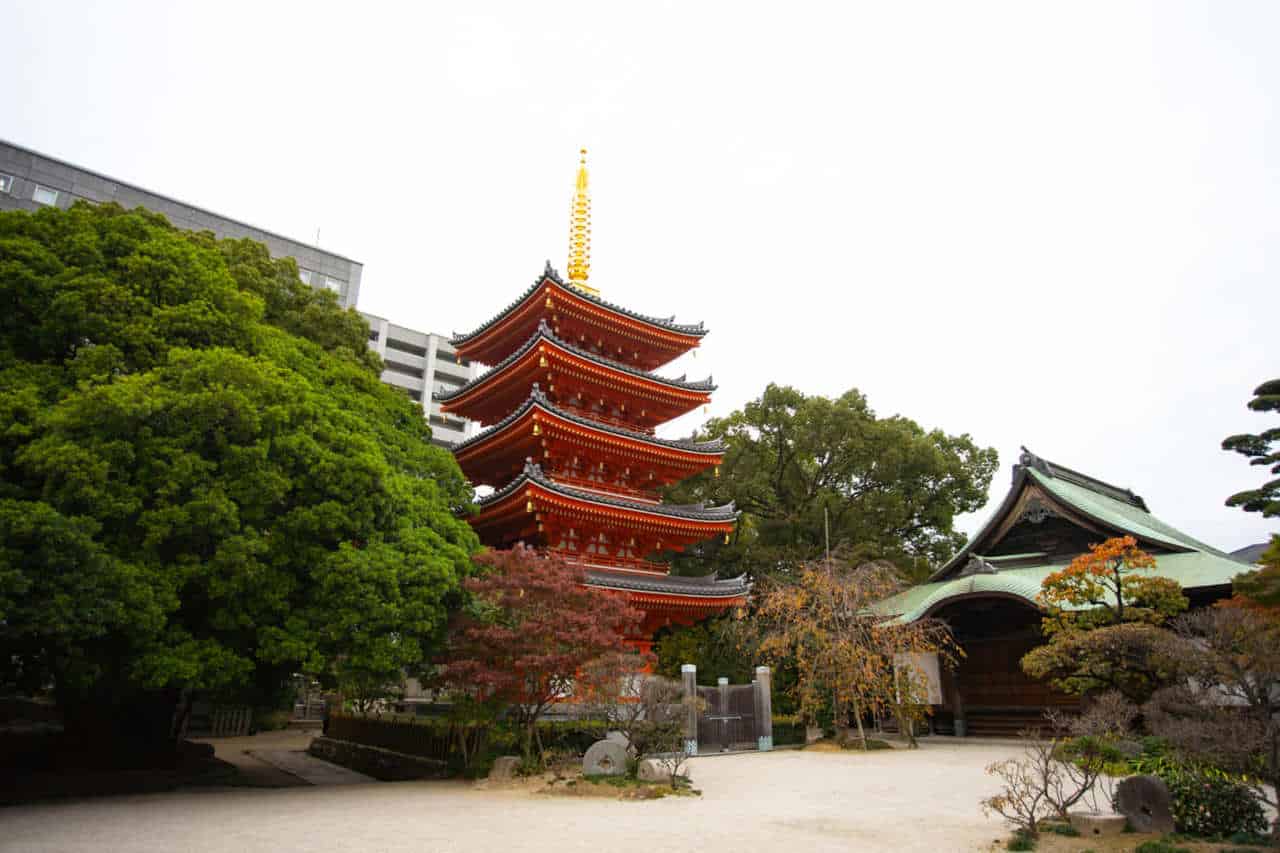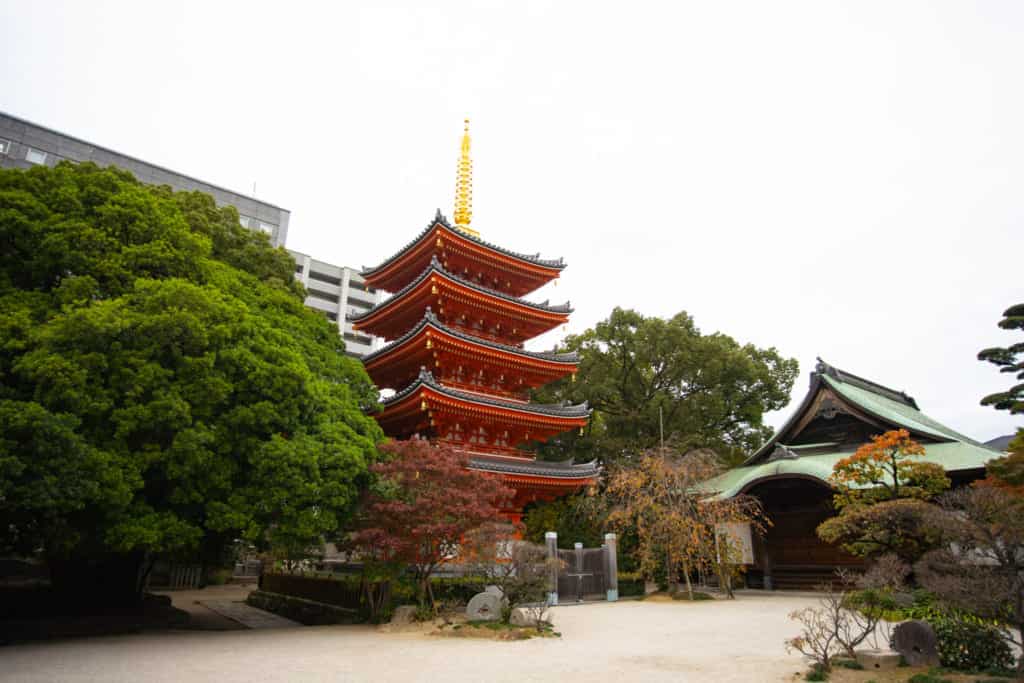 My next stop was the Hakatamachiya Furusatokan, a cultural museum where you can learn about the many traditional crafts in Hakata, including Hakata Koma Spinning Tops worth thousands of dollars.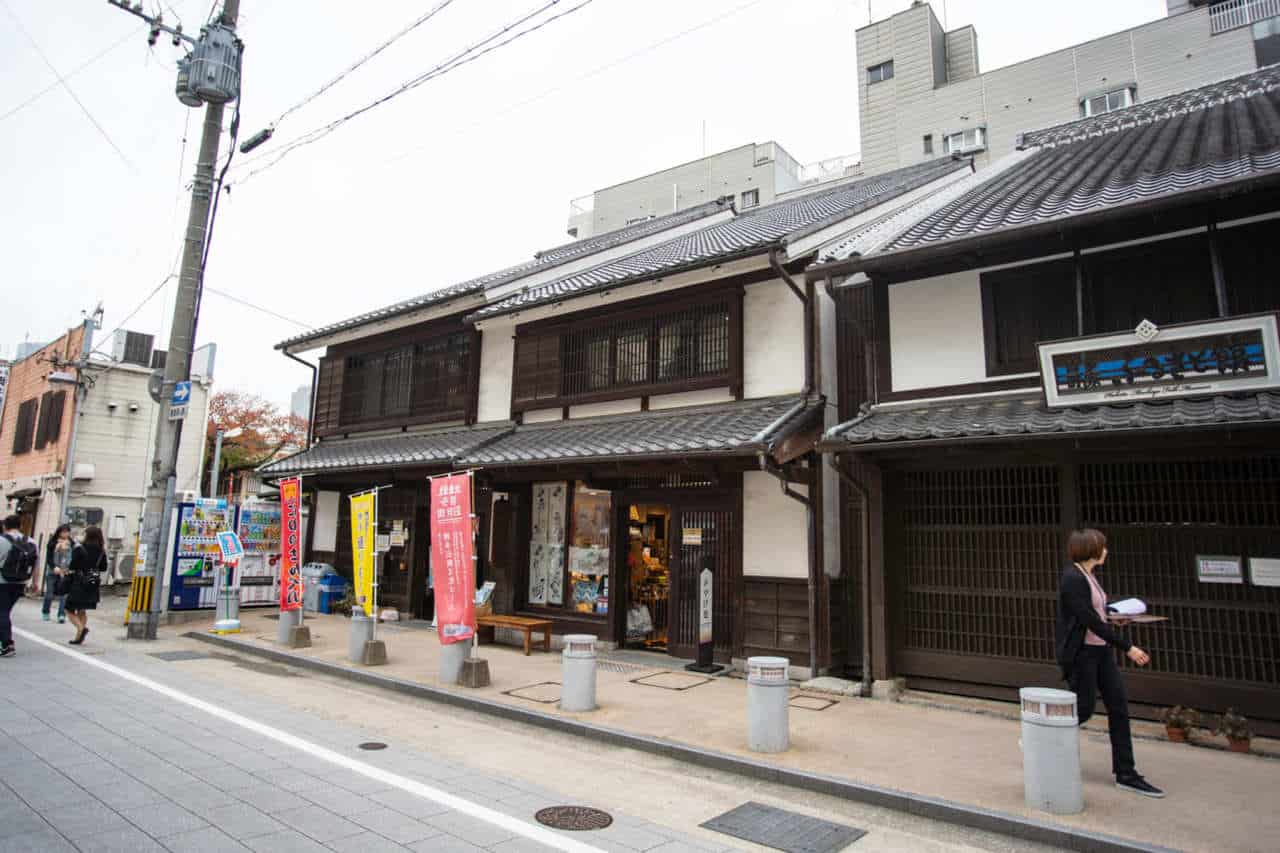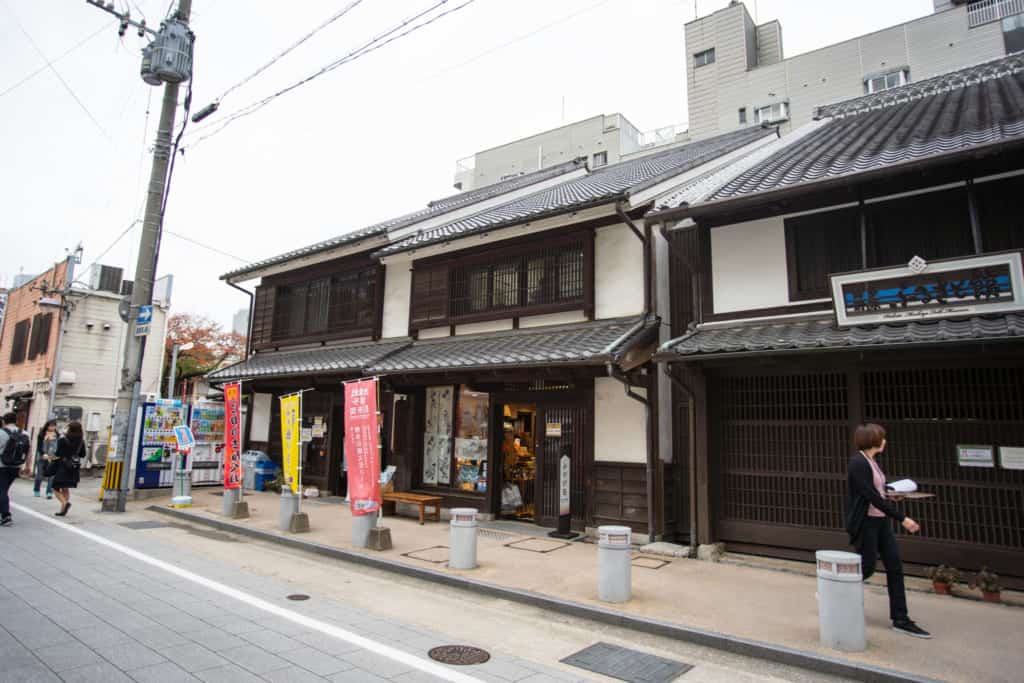 These tops are made with incredible precision and are spun along thin strings by the artists who craft them. I met Syuraku Chikushi, a master craftsman of Hakata Koma tops, who showed me how they were made at his workstation in this museum.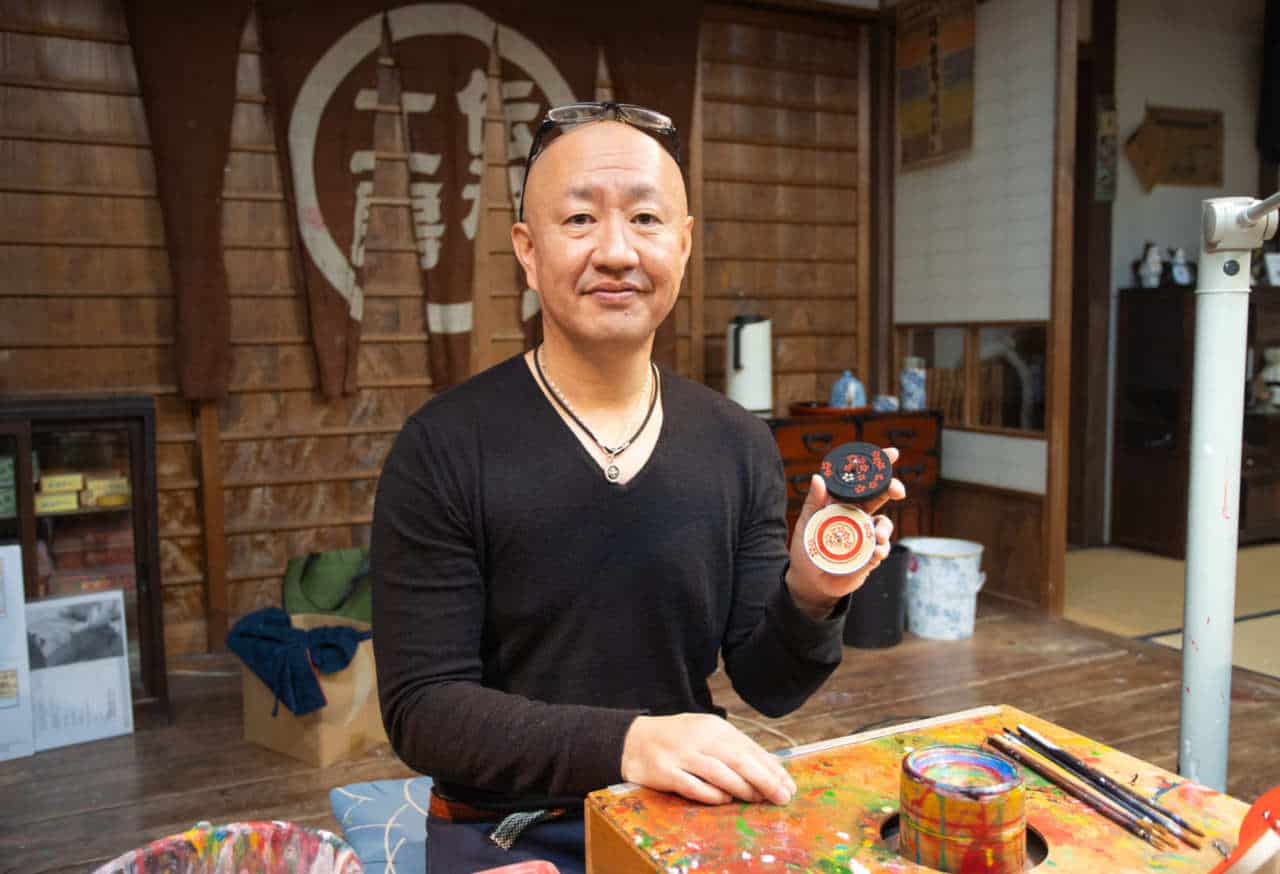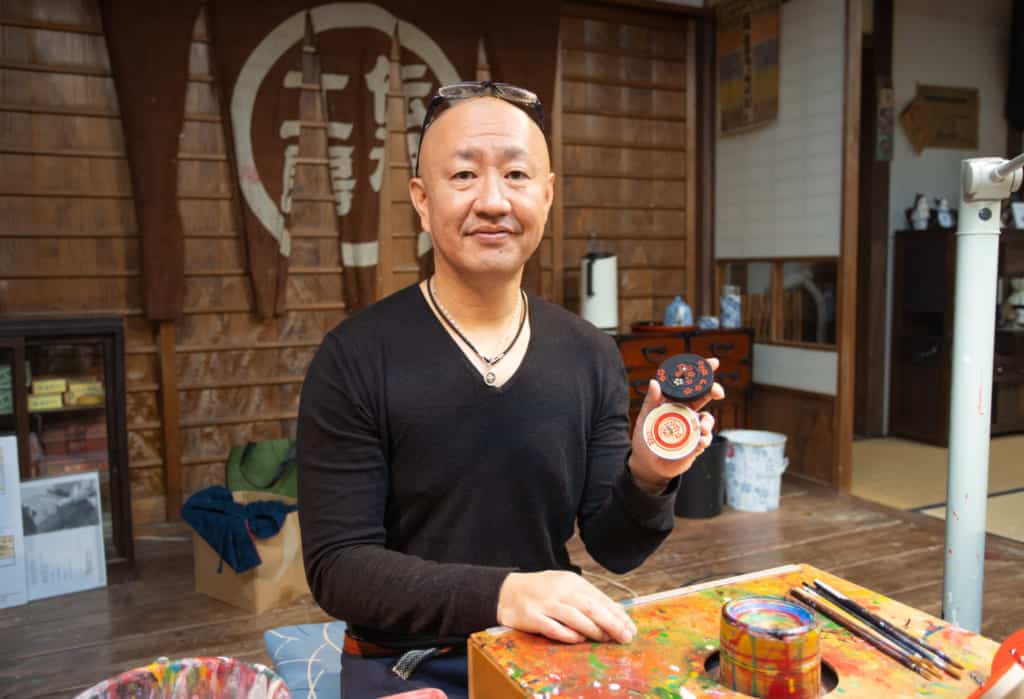 Time was short that day, so I had to leave the Hakatamachiya Furusatokan shortly after meeting Syuraku and move on to the Kushida Shrine nearby. This shrine enshrines the guardian of Hakata, Okushida San, and sells fortunes available in English, Chinese, and Korean.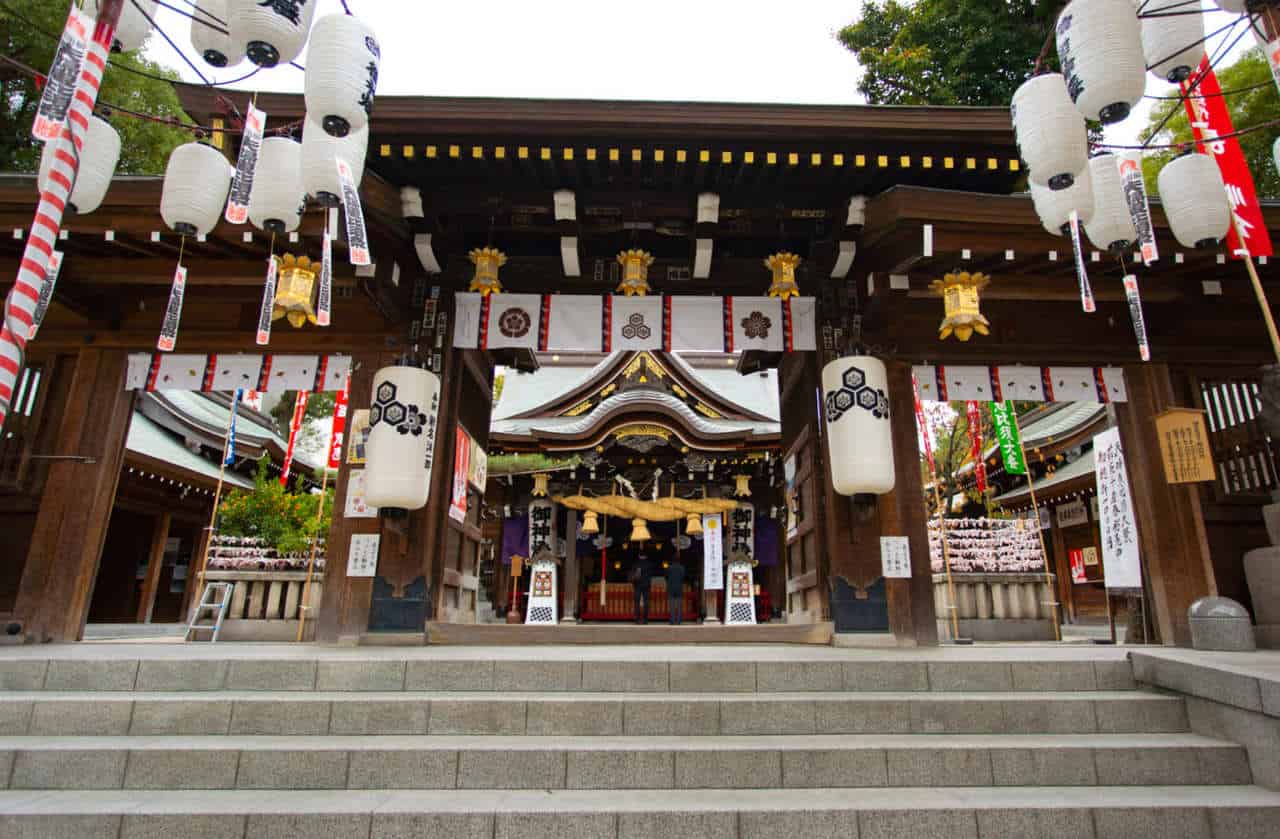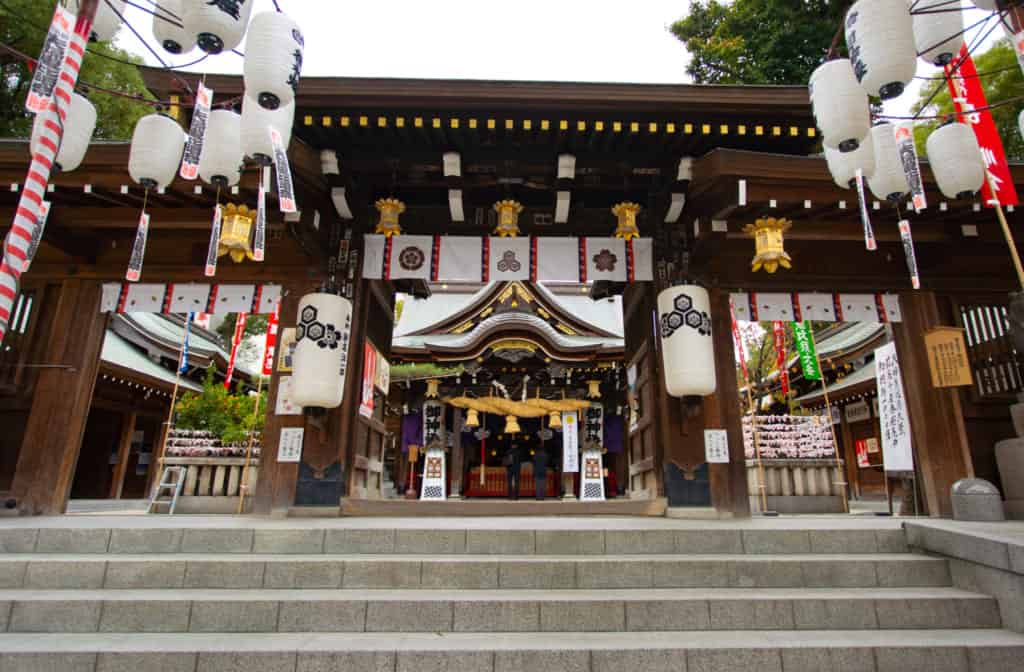 I found it amusing that they had a category for "slightly lucky" but considering the delicious meal I was about to take, I would have to say that I felt quite lucky that day.
Culinary Excellence at Sushi Gyoten
Next up was a the highlight of my entire trip to Kyushu. For lunch I visited Sushi Gyoten, one of the most prestigious sushi restaurants in all of Japan. This restaurant is owned and operated by the owner Kenji Gyoten who holds the nearly mythical distinction of 3-stars in the Michelin Guide.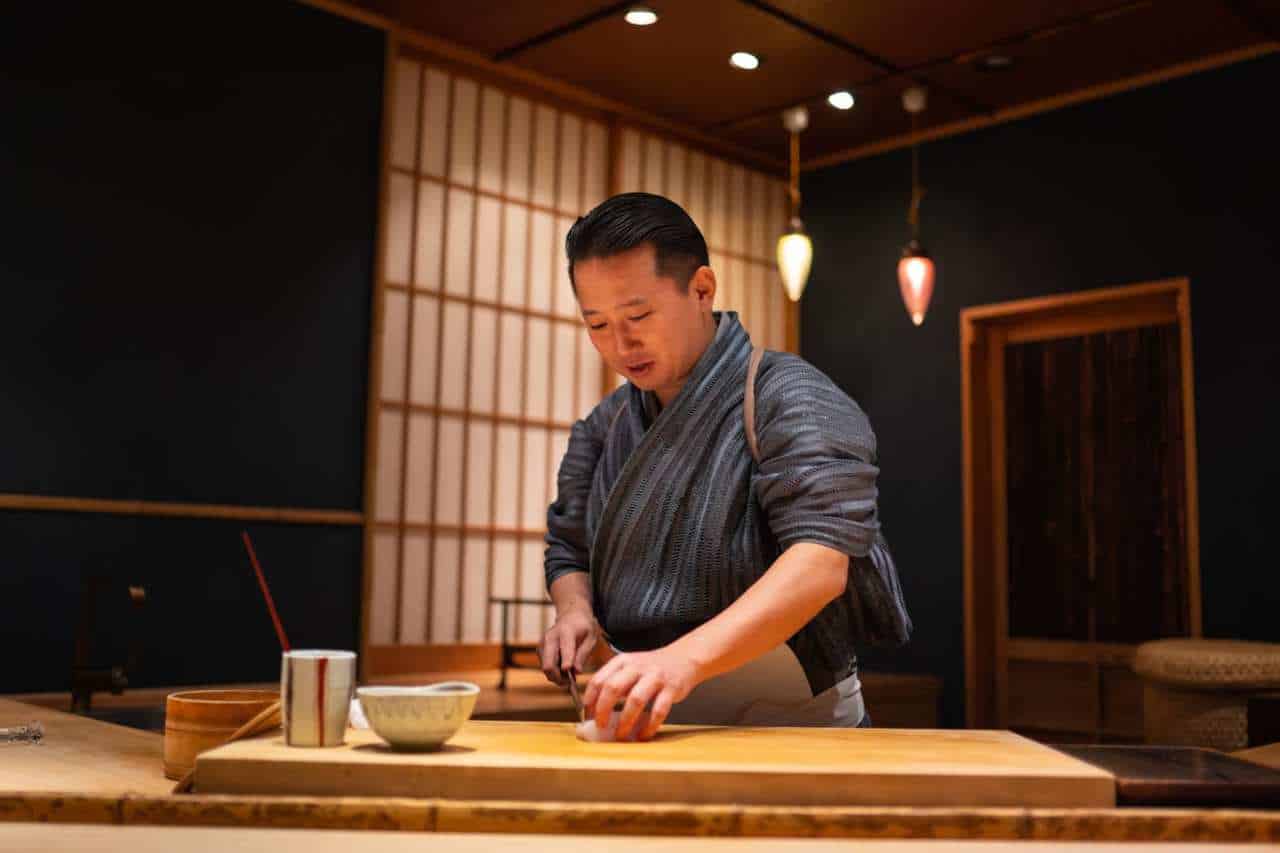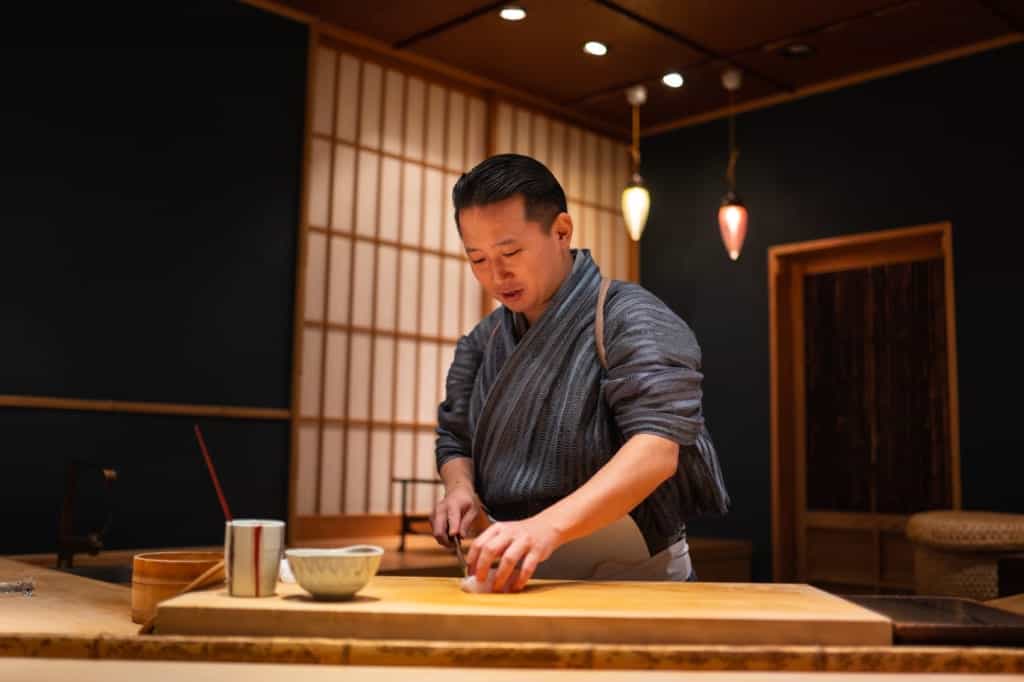 At only 37 years old, Chef Gyoten is nothing short of a prodigy. He was immediately awarded all three of his stars in 2014, when his restaurant was first added to the Michelin Guide.
True to this culinary bible's rating, Sushi Gyoten was worthy of a special journey. Every detail about this restaurant is meticulously crafted and curated by Chef Gyoten to create a dining experience that leaves no doubt why the anonymous reviewers of the Michelin Guide hold this restaurant in such high regard.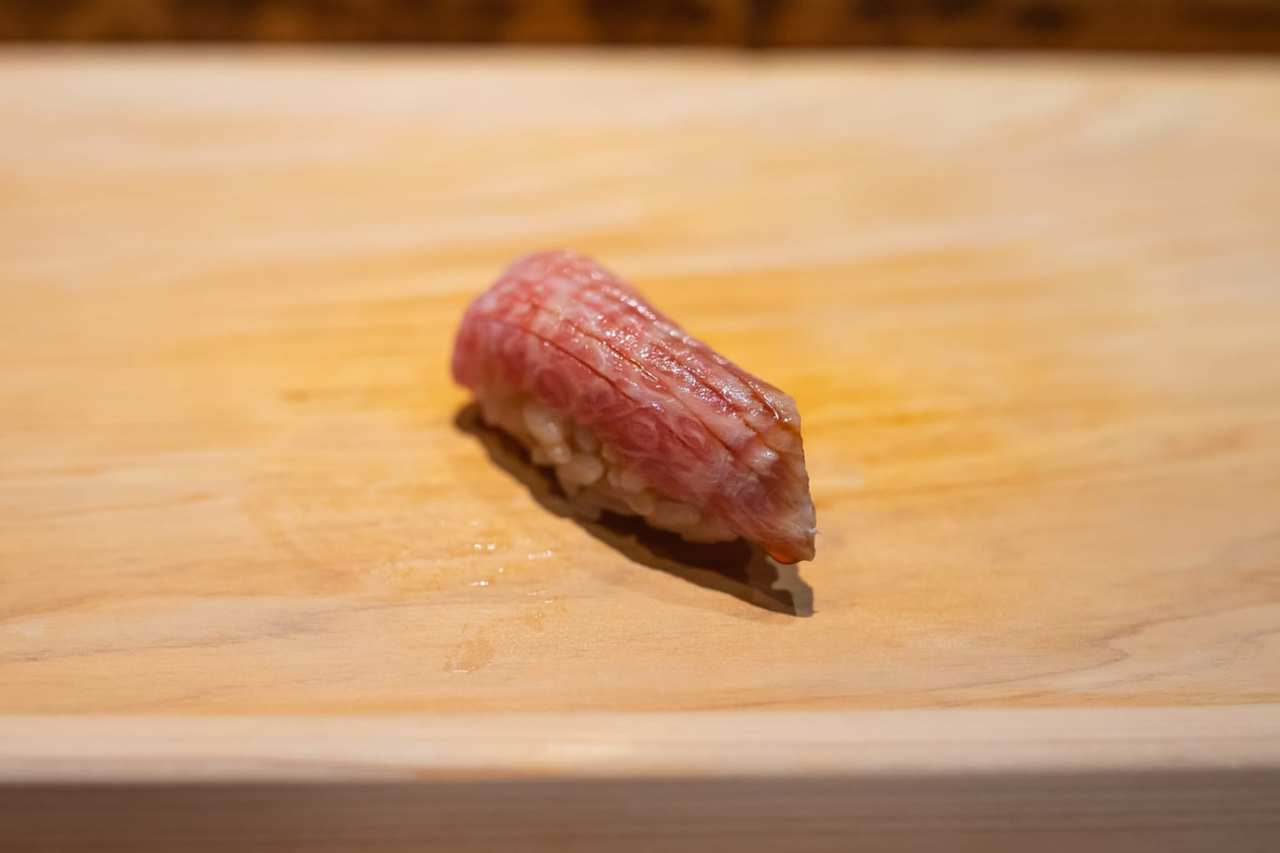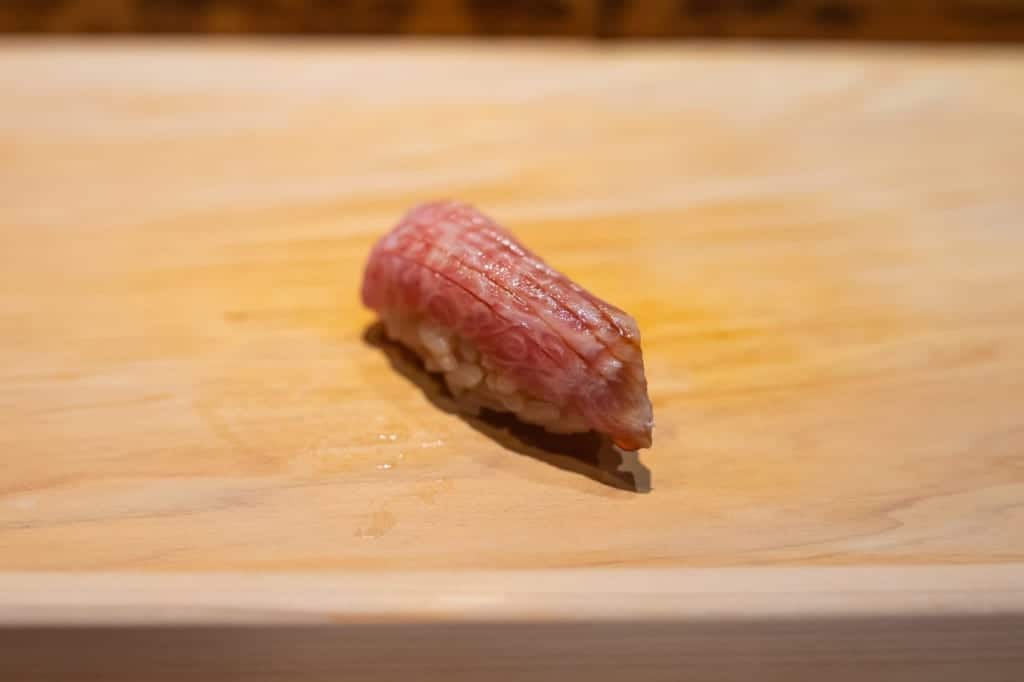 The Oysters of Fukuoka
Immediately after lunch, we set off for the Yebisu Oyster Hut about one hour north of Fukuoka. Offering up the bounties of Fukuoka's coastline at market prices, Karadomari Yebisu Oyster Hut is a chance to enjoy the seafood of Fukuoka with a BBQ right on the beach.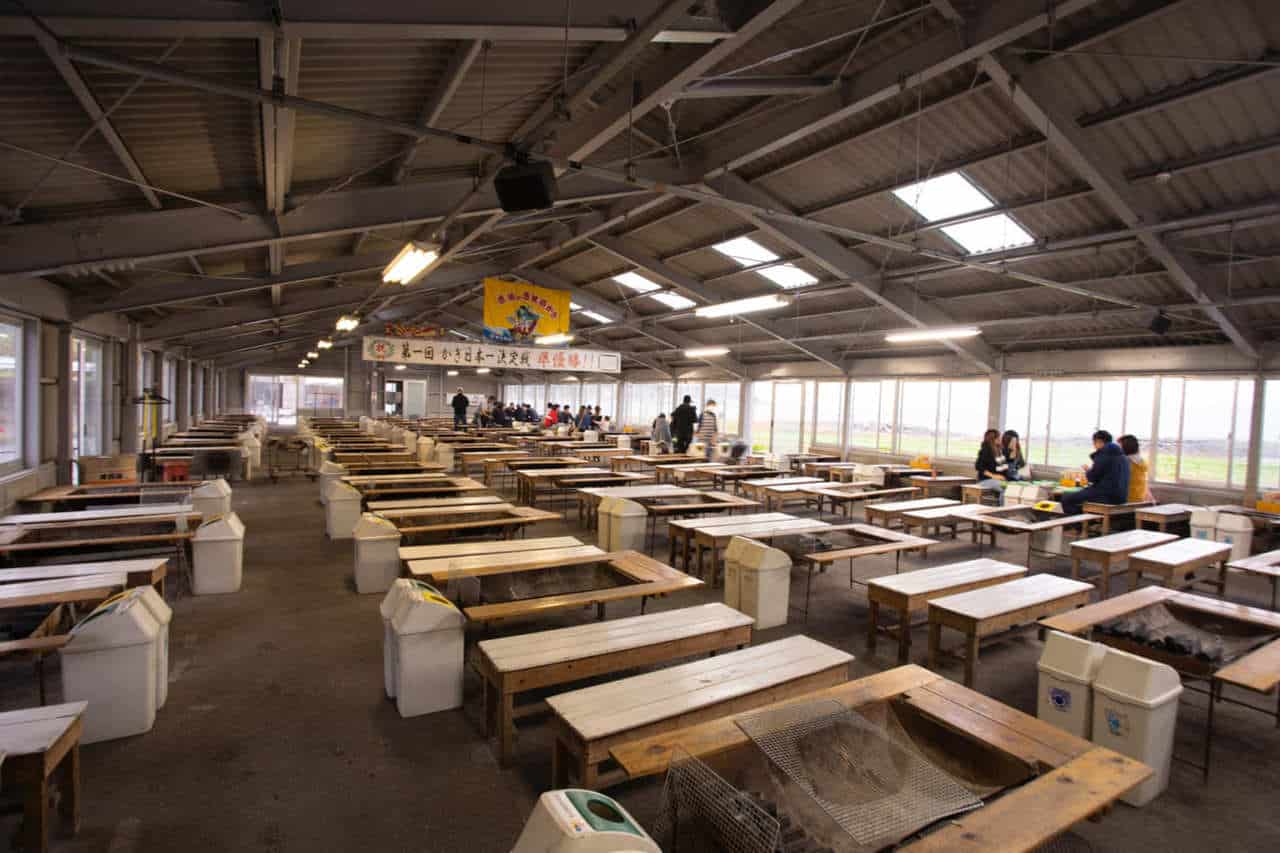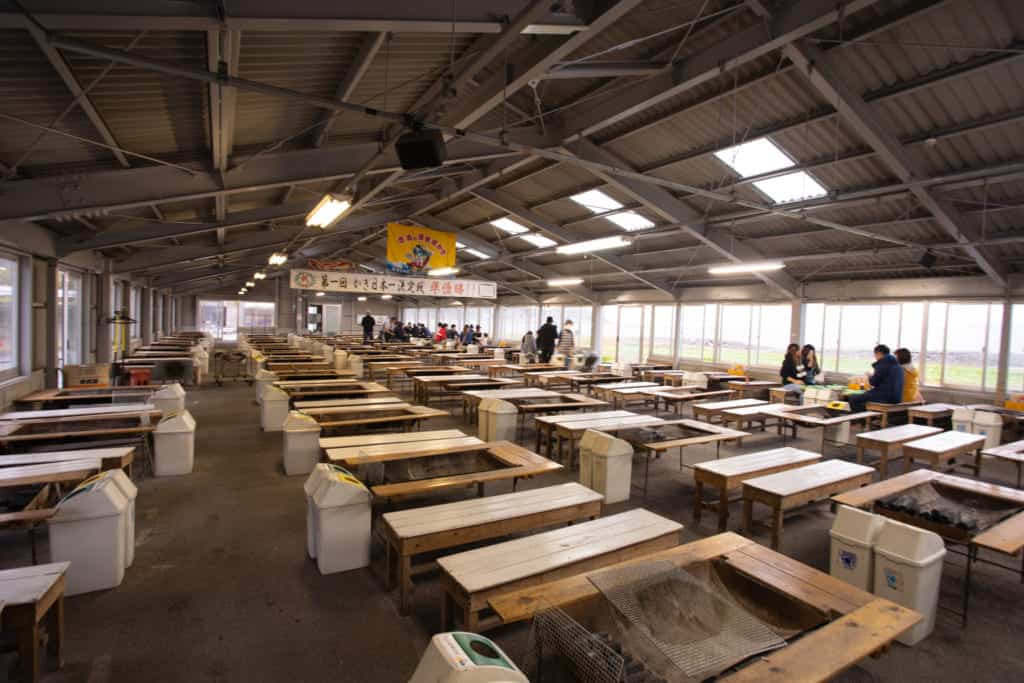 This market has a wide selection of seafood available that you can buy and immediately take to one of the many BBQ stations inside of its facility. This includes both pacific and Japanese rock oysters depending on the season. There are also various other shellfish and vegetables available that you can grill with your oysters.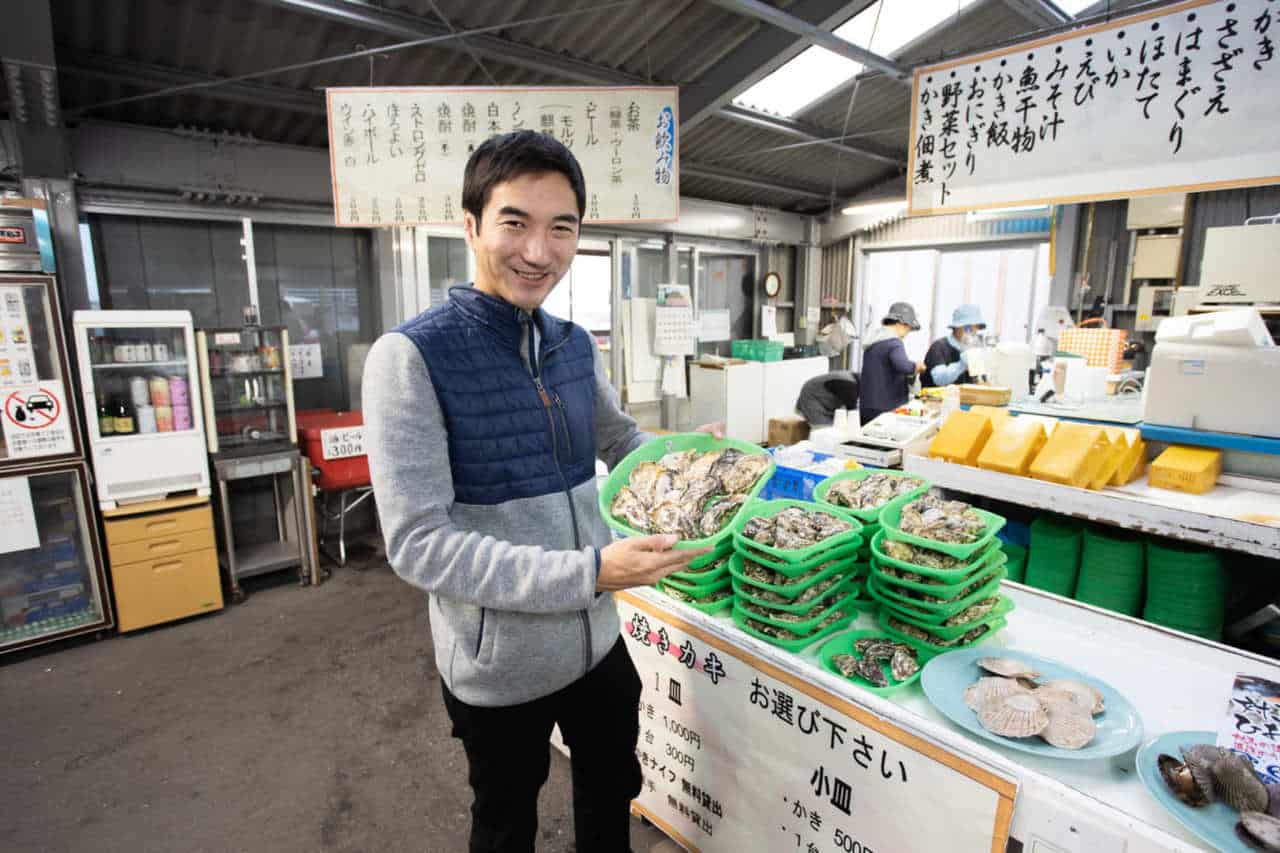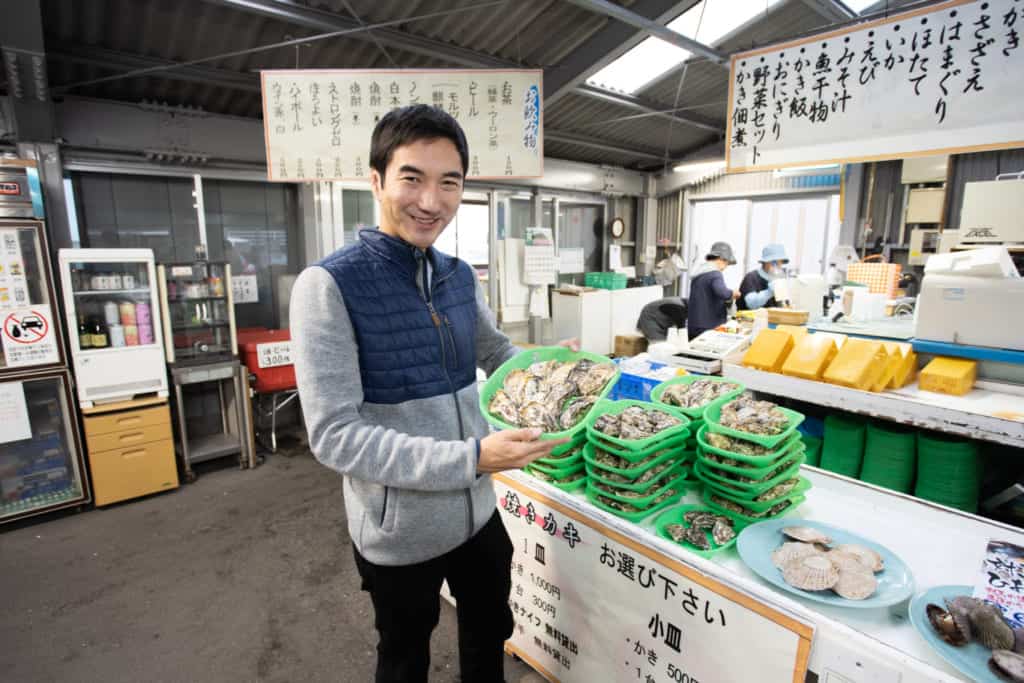 The last place on my itinerary that day was outside of Fukuoka city, to see the Futamigaura Couple Rocks. These are two huge rocky outcrops just off the shoreline north of Itoshima City that are connected via shimenawa, rope used in Shinto religion that marks a sacred area and acts as a talisman to ward off evil.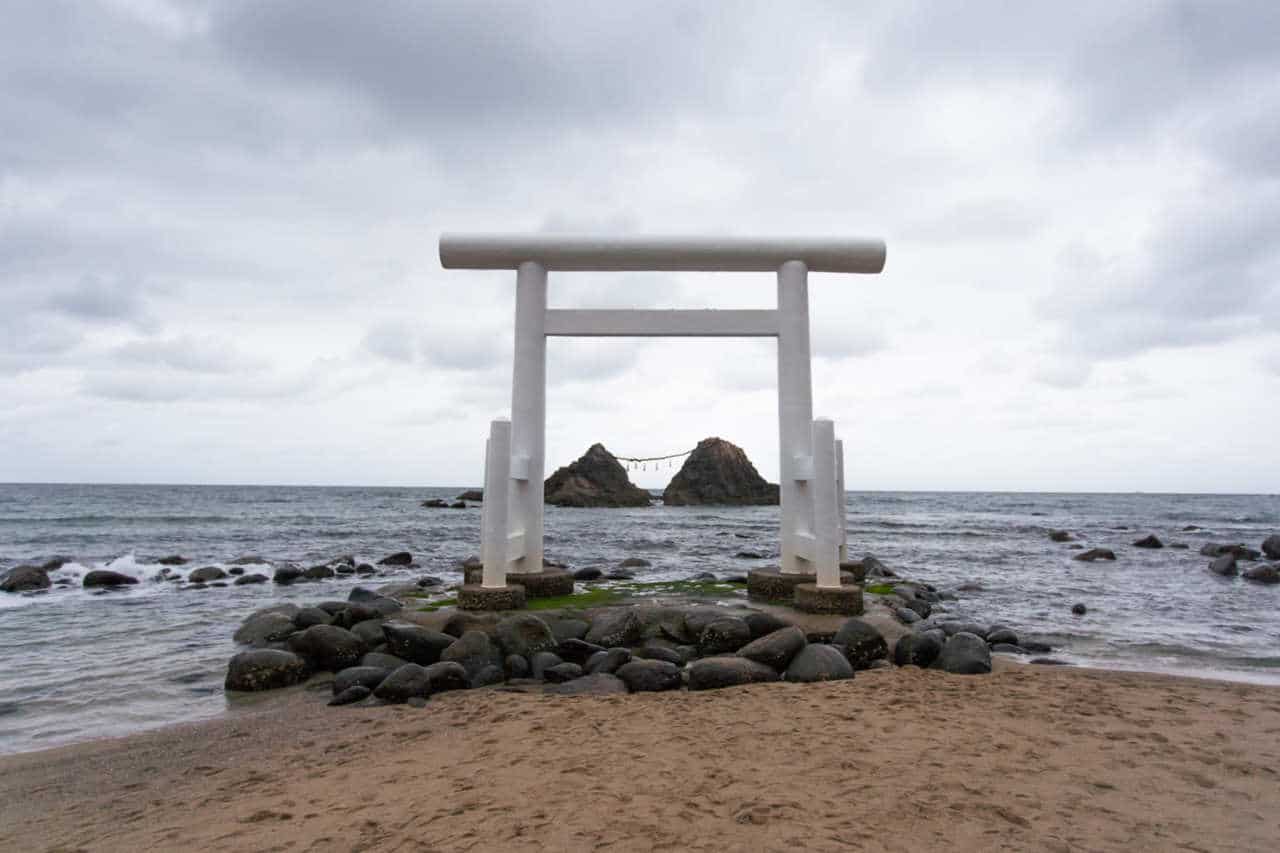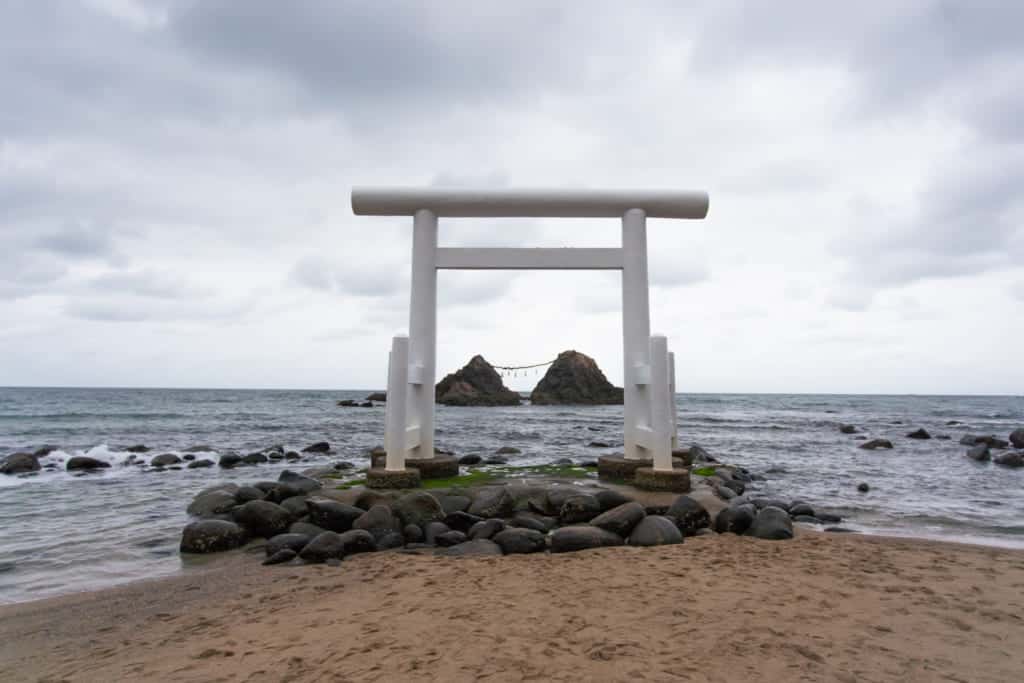 This location is known as one of the most beautiful sunset locations in Japan, and on a clear day at the right time of year, you can see the sunset right between these two rocks. The surrounding coastline is also absolutely gorgeous, and it was an excellent way to end my packed two-day itinerary exploring Fukuoka Prefecture.
With everything this area has to offer, I would recommend spending a minimum of 3-4 days here just to see a satisfying amount of all that the largest city in Kyushu and its neighboring area has to offer.
How to Get to Fukuoka Prefecture
The region is conveniently connected to the rest of Japan by Fukuoka airport, while the Shinkansen bullet train makes the journey from Tokyo to Fukuoka in around 5 hours.
Sponsored by Kyushu District Transport Bureau