When I was a kid, my mother thought it was best to keep my brother and I occupied with a myriad of craft-making camps and workshops that filled our summer vacations. What probably started as a crafty (cough, cough pun intended) idea to keep a couple of hyperactive kids from killing each other, it also laid the foundation for my great respect for the crafts and admiration for those who make their livelihoods from them.
During my visit to the Tamba ware (Tamba-yaki 丹波焼) of Hyogo prefecture, I was reminded of this. The craft reflected its unique connection to Japanese history, its people, and the abundance of the land around them. The fact that it continues to thrive so prevalently is one of the reasons Japan is such a marvelous place to discover its rich crafting history.
It's on a January morning that I set off with my travelling companion to discover one of Japan's rich craft heritages — at Tamba Sasayama's 800 year-old ceramic town.
Tamba Ware's 800-Year-Old Pottery History in Hyogo Prefecture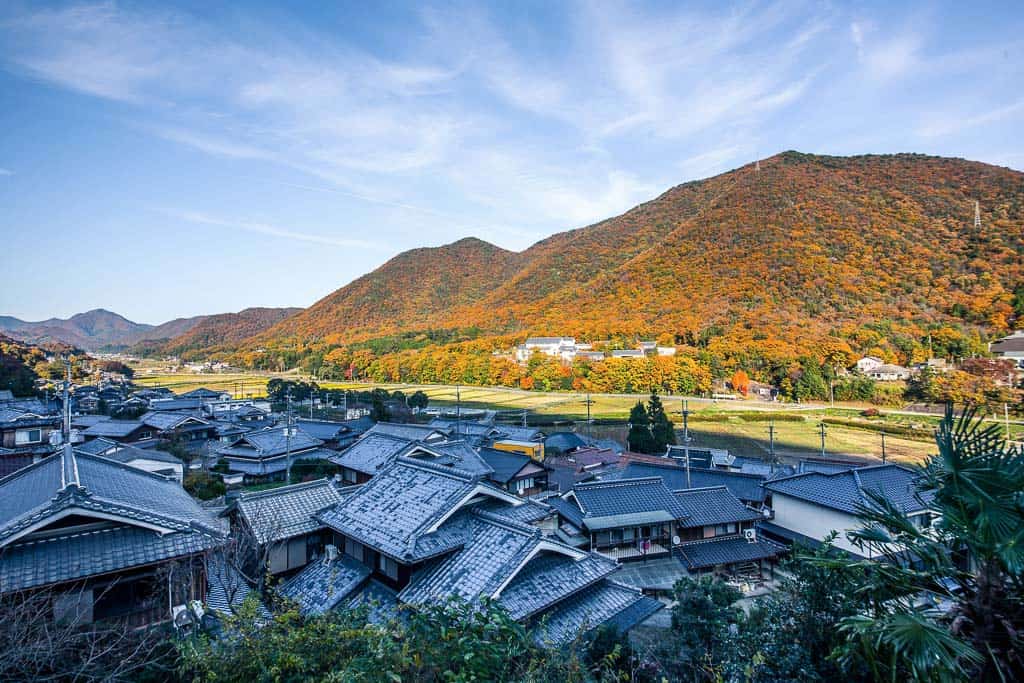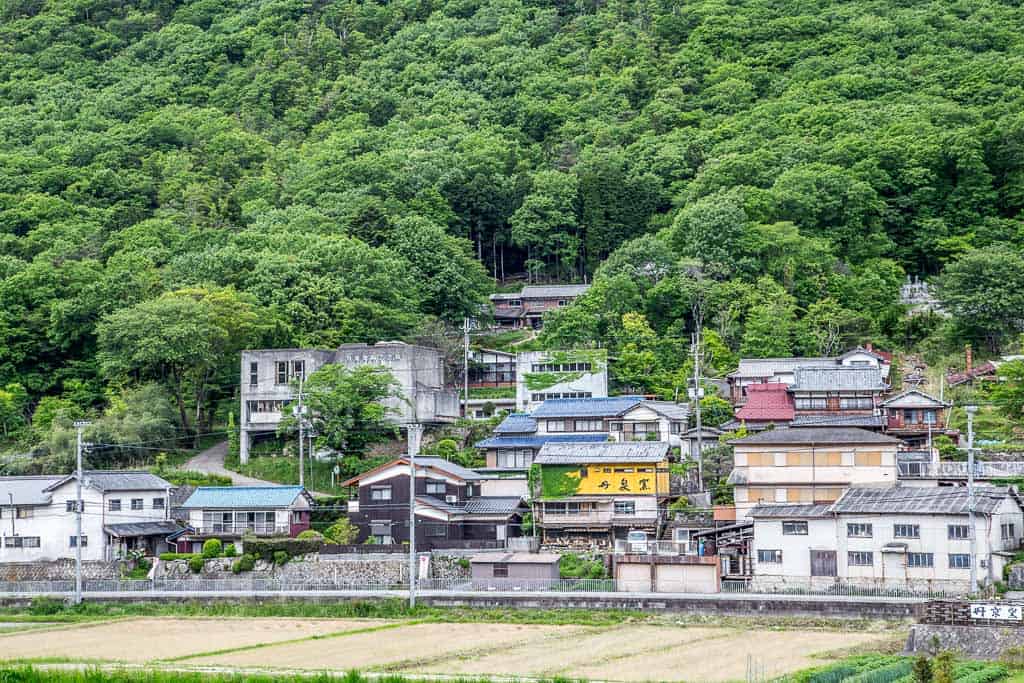 We arrived at the Tamba Traditional Art Craft Park, or Sue no Sato (立杭陶の郷) in Hyogo prefecture (兵庫県) about 45 minutes from Osaka off the Chugoku Expressway. On an overcast afternoon, the town felt a little quieter than I would imagine during peak seasons. However, the facilities at Sue no Sato weren't lacking in points of interest. Complete with a pottery museum, folk craft art gallery, ceramics shop, classroom, and restaurant, it's certainly built to accommodate a healthy crowd of visitors during peak season.
Tamba ware can be dated back to the Kamakura period (1180-1230) when its wares were used for the everyday needs of the people who made it. The Tamba ware style was traditionally characterized by a reddish-brown color from the iron-rich slip called akadobe and a greenish-brown glaze from vitrified ash during the firing process. From it, a variety of pieces were born, from household items like pots, bowls, and plates, to refined pieces used for tea ceremonies. A deeper dive into the ancient styles at Sue no Sato's museum and art gallery on the upper levels will reveal more varied styles, like dusty white glazes and blue-black drips scratched into the surface of the ceramic.
Sue no Sato Pottery Classroom
We first headed into the pottery classroom, where visitors can dip their hands into the Tamba slip clay to make their own masterpiece. Under the helpful tutorage of experienced potters, you can make anything from a bowl, plates and sake set — whatever your heart's desire! Prices start at 1,200 yen for a small piece of clay, and the final piece is fired in their kilns. Once completed, Sue no Sato will ship your creation to your address, though unfortunately, there is currently no overseas delivery. It may take up to an hour to create your piece, so make a reservation in advance, especially during busy seasons. Even if you don't have a reservation, you're welcome to browse the classroom and the finished pieces on their way to the kiln.
My childhood-self ached to get her hands in the Tamba clay. Alas, a packed itinerary awaits.
Shopping for Modern Tamba Ware at Potter's Alley
In Kamamoto Yokocho or Potter's Alley, there are 52 ateliers of Tamba's own modern ceramists under one roof. It's hard not to spend too much time here. Its maze-like layout becomes an exploratory mission to check out all the booths.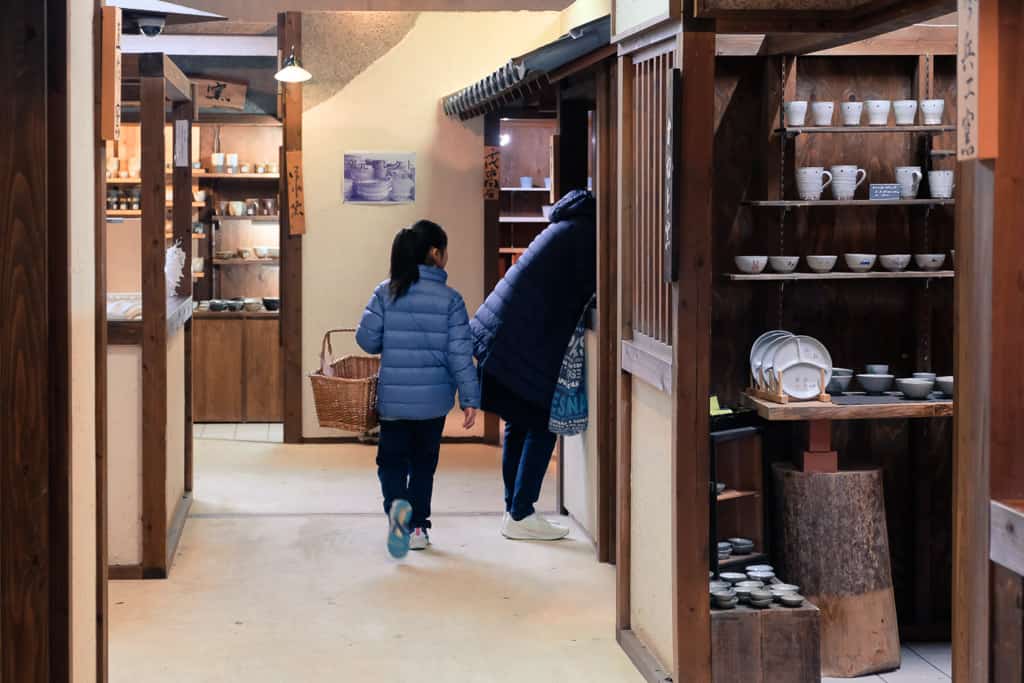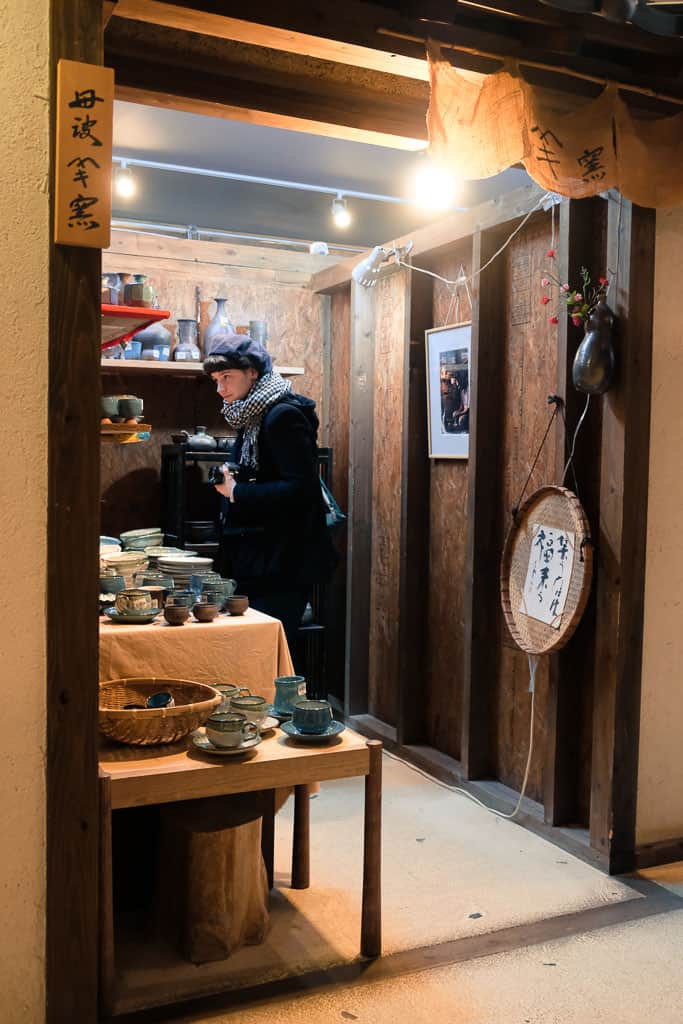 Compared to the traditional colors of rusty-red and green glazes, the modern Tamba style is much more diverse in style and finish. If you're keen on taking home a more traditional piece of Tamba ware, the centre of Potter's Alley displays a fine collection in the classic Tamba style.
Tachikui Pottery Village and the "Climbing" Kiln of Tamba
On the upper levels is the nobori-gama or "climbing" kiln. Borrowed from the partially buried Korean style of kiln, the nobori-gama was an efficient firing technique that allowed mass production to flourish during the Edo period here in Tamba Sasayama.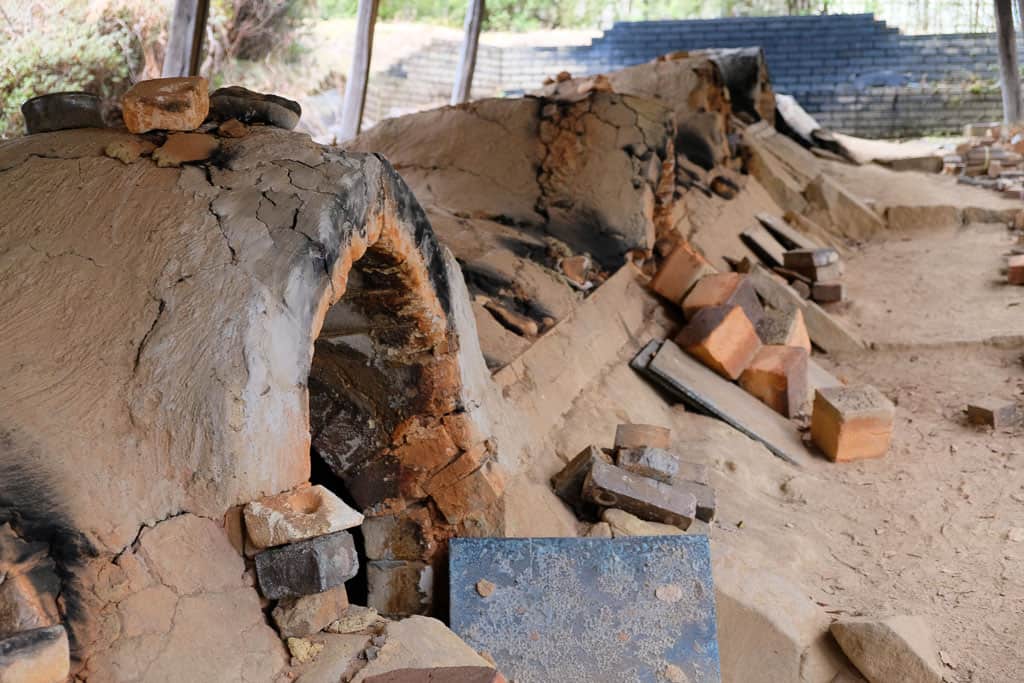 On the other side of the river, Tachikui Pottery Village is home to the oldest climbing kiln in Japan. The 120-year-old kiln, also referred to as the Snake Kiln, serves the local community of potters even to this day. It's a quiet day in the village, and some of the pottery studios are closed due to rainy weather. On the plus side, we have the place to ourselves and stroll through the picturesque village with the fresh, country air around us.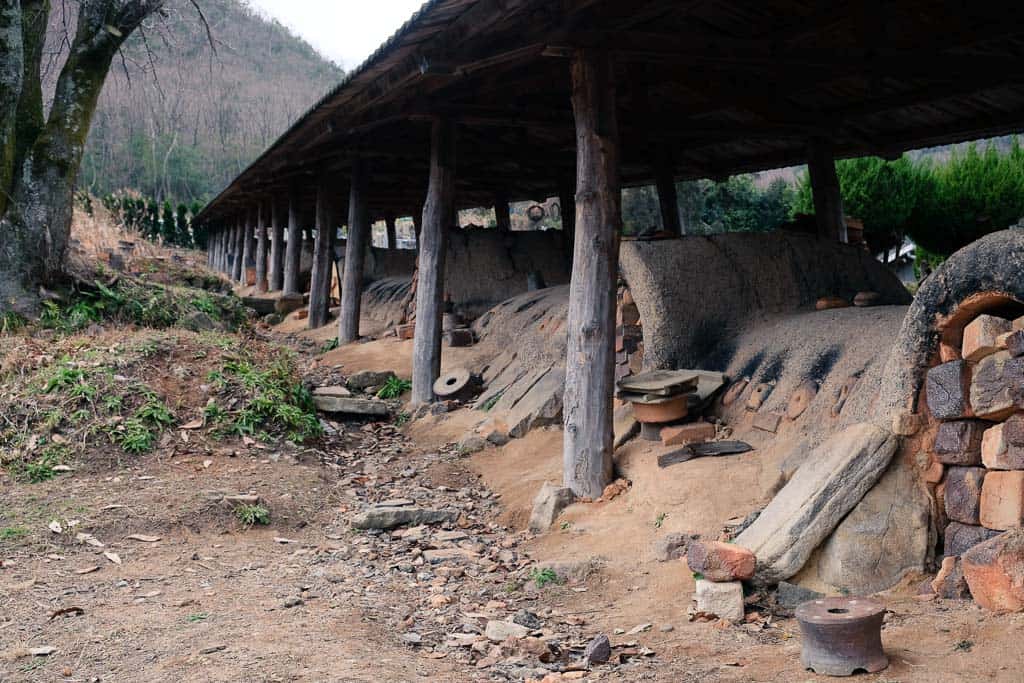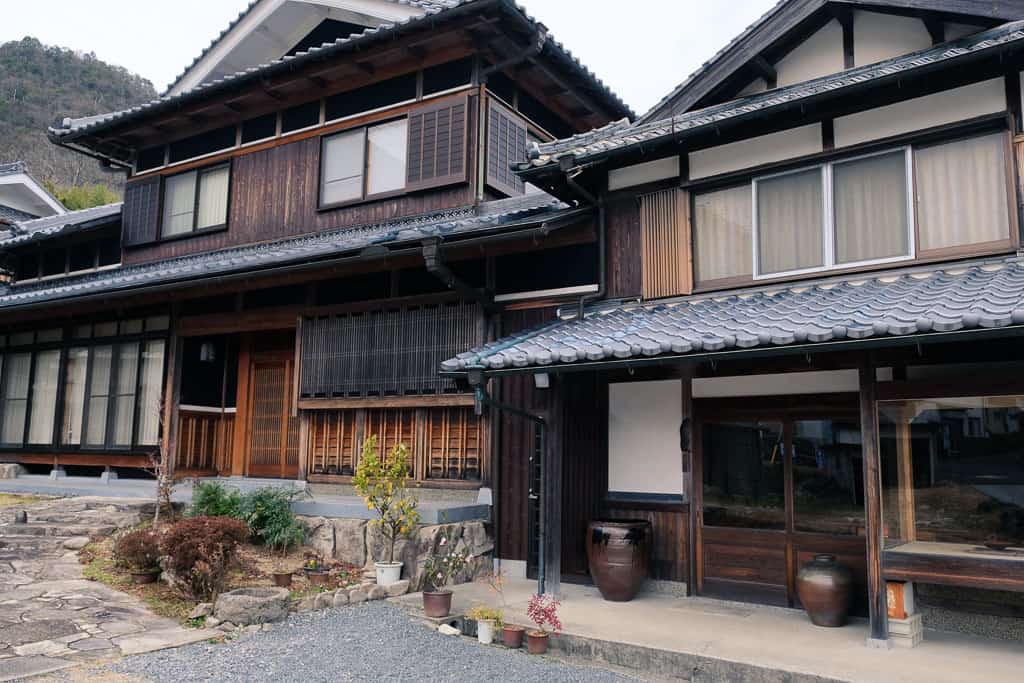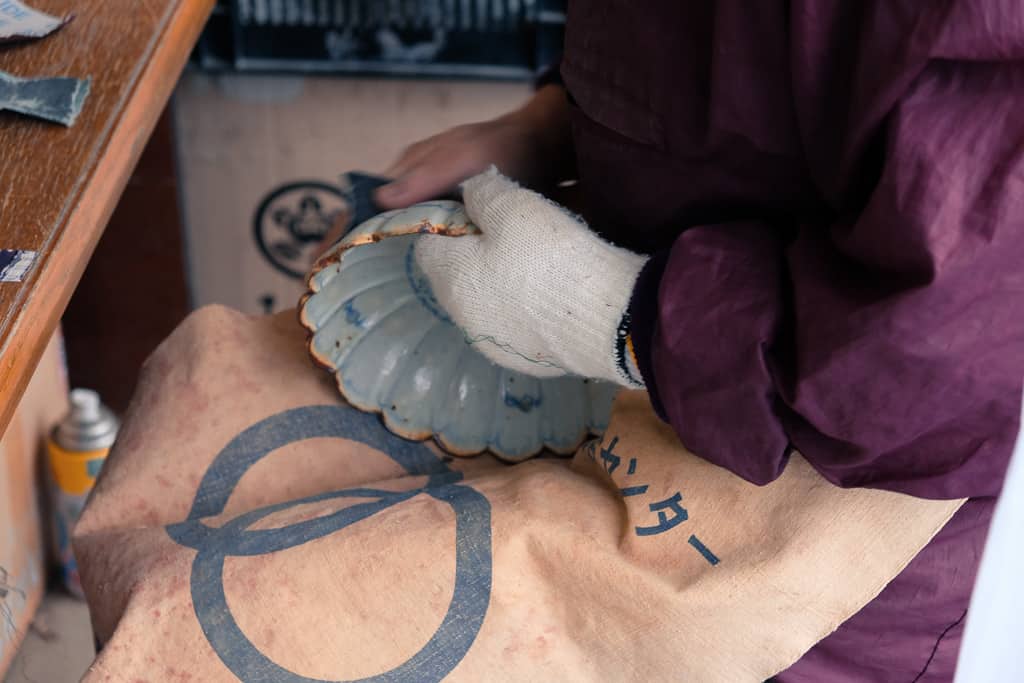 If you're interested in the full offerings of shops in Tamba Sasayama's Pottery Village, the warmer months would be an ideal time to visit. That being said, the hushed intimacy of the place was quite nice, and I'd highly recommend visiting Tamba Sasayama anytime during the year.
Getting to Tamba Sasayama and Sue no Sato
From Kyoto to Tamba Sasayama, take the train on the JR Tokaido Main Line to Amagasaki Station, before transferring to the JR Fukuchiyama Line (JR Takarazuka Line) to Sasayamaguchi Station. (approx. 1 hour and 40 minutes)
From Osaka to Tamba Sasayama, take the train on the JR Tokaido Main Line from Osaka Station (or JR Tozai Line Kitashinchi Amagasaki Station), that turns into the JR Fukuchiyama Line (JR Takarazuka Line) to Sasayamaguchi Station (approx. 1 hour and 10 minutes).
From Tamba Sasayama to Sue no Sato: If you're travelling from Osaka or Kyoto by train, continue on the JR Fukuchiyama Line to Aino Station, where you can catch a 10-minute bus ride to Sue to Sato.
| | Sue no Sato |
| --- | --- |
| Address: | 3 Kamitachikui Konda-cho, Tamba Sasayama-city Hyogo 669-2135 / 〒 669-2135 兵庫県丹波篠山市今田町上立杭3 |
| Phone: | 079-597-2034 |
| Business Hours: | April–September: 10:00 – 18:00 / October– March: 10:00 – 17:00 (Closed Dec. 29 to January 1) |
---
Exploring the Tamba Province
If you're looking to continue your journey through Japan's artistic history, Kurotani Washi Village in Kyoto prefecture provides visitors a chance to witness the 800-year old paper-making tradition in action. For a small fee, you can make your own washi paper under the guidance of one of the local papermakers in the area. The nearby castle town of Tamba Sasayama is an excellent place to experience the traditional/modern model of Japan without the hustle and bustle of bigger tourist centres.
Article sponsored by North Kansai Tourism Association.