The city of Kamakura is the one of the places that is always bound to come up when discussing Japanese history. Many of the images and concepts we associate with Japan such as: the shoguns, the samurai and the warring clans vying for power are all directly linked with this small city.
A picturesque city just one and a half hours south of Tokyo, sitting on Sagami Bay, Kamakura was the political centre of turbulent medieval Japan. Surrounded by wooded hills, the city was blessed with a natural defence for Japan's first shogun, Minamoto No Yoritomo.
After decades of struggles for power between the Taira clan and Yoritomo's Minamoto clan, the Minamoto clan won a decisive sea battle in 1185 (Dan-no-ura) during the Genpei War. With the dominance of the Minamoto Clan, Yoritomo established his administration and military centre in Kamakura, moving power away from Kyoto.
Although the Emperor was still the ruler of Japan, Yoritomo was granted 'Shogun' status in 1192. This was the first of a long history of shogunates across Japan, which would come to dominate the political system all the way up to the Meiji Restoration of the late 19th century.
The shogun was a hereditary, authoritarian, military form of feudal leadership. Shoguns operated their own private armies and ruled over their controlled areas via military means.
The samurai, the much admired and romanticised warrior came to their political prominence in Kamakura. The samurai were a military-officer-caste trained in the art of 'grand strategy.' After establishing the Kamakura Shogunate, Yoritomo rooted the samurai's power, and brought them above the aristocracy.
A walk through Kamakura and amongst the many trails which ribbon through the surrounding hills, visitors can experience this history first hand. The various shrines that are dotted throughout the city are testament to the array of events and people who shaped the city.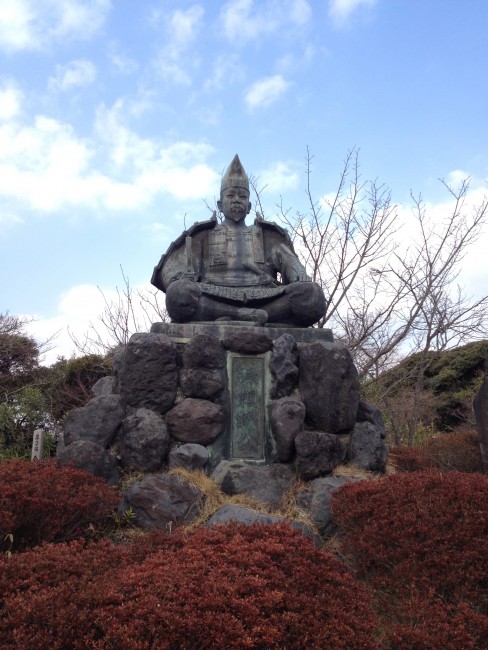 For those interested in religious history, Kamakura and the Kamakura period were instrumental to the establishment of Jodo-shu (Jodo Buddhism) and Zen Buddhism in Japan. This importance is shown in the famous, and impressive Kotoku-In temple, known for its great Buddha, the 44ft bronze statue of Amida Buddha. The statue is referenced in Rudyard Kipling's 1901 book "Kim," "and there is a Japanese idol at Kamakura."
Overall, Kamakura offers so much in the way of history as it has directly influenced Japan and is well worth a visit, whether you are into history or not.