Kirishima (霧島 "the island in the fog") is a mountain range in Kagoshima Prefecture in southern Kyushu. With its many volcanoes and spas, it is part of Kirishima-Kinkowan National Park and is famous for its outdoor activities and scenic beauty. But Kirishima is first known as the "Land of the gods", according to some Japanese mythological stories. Follow me into the heart of the sacred mountains of Kirishima to learn more about its mythology, local gastronomy, geology, and nature.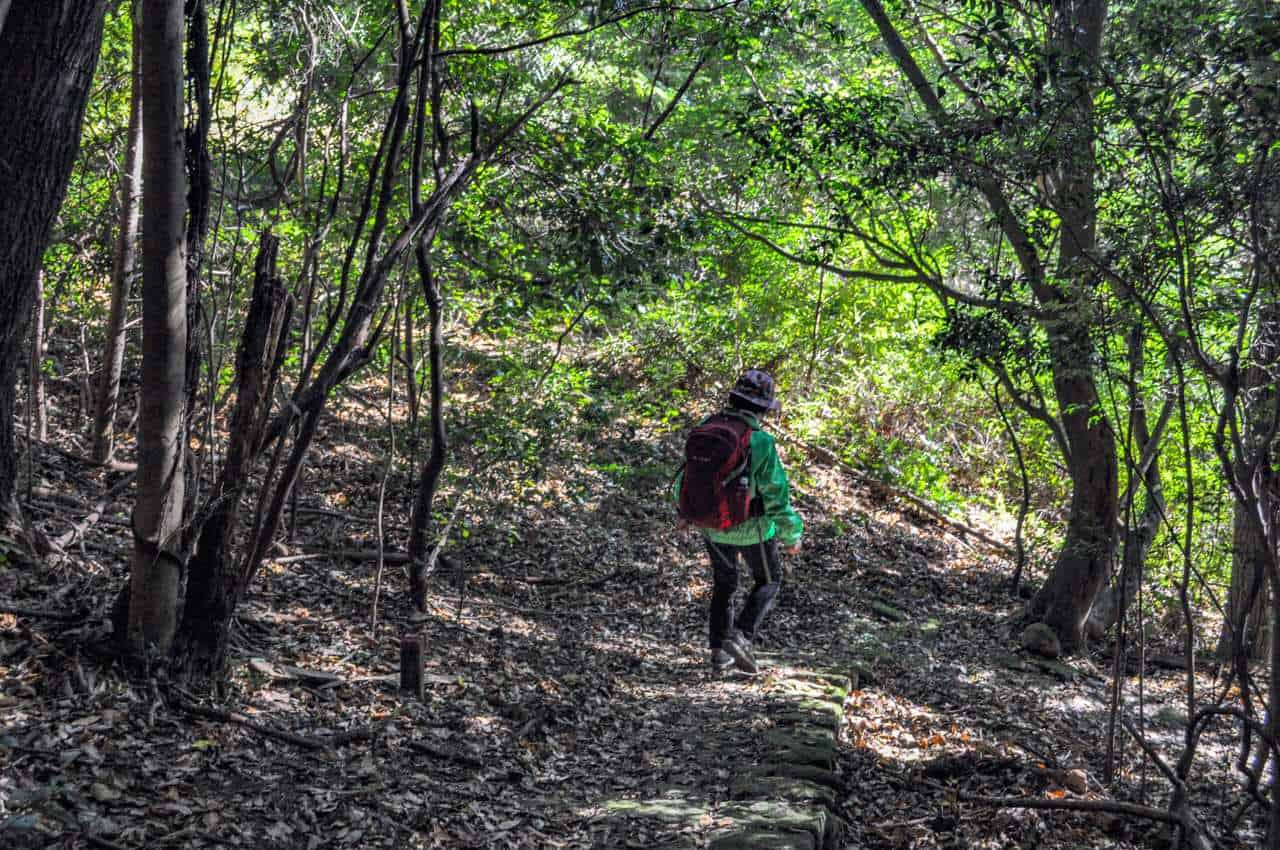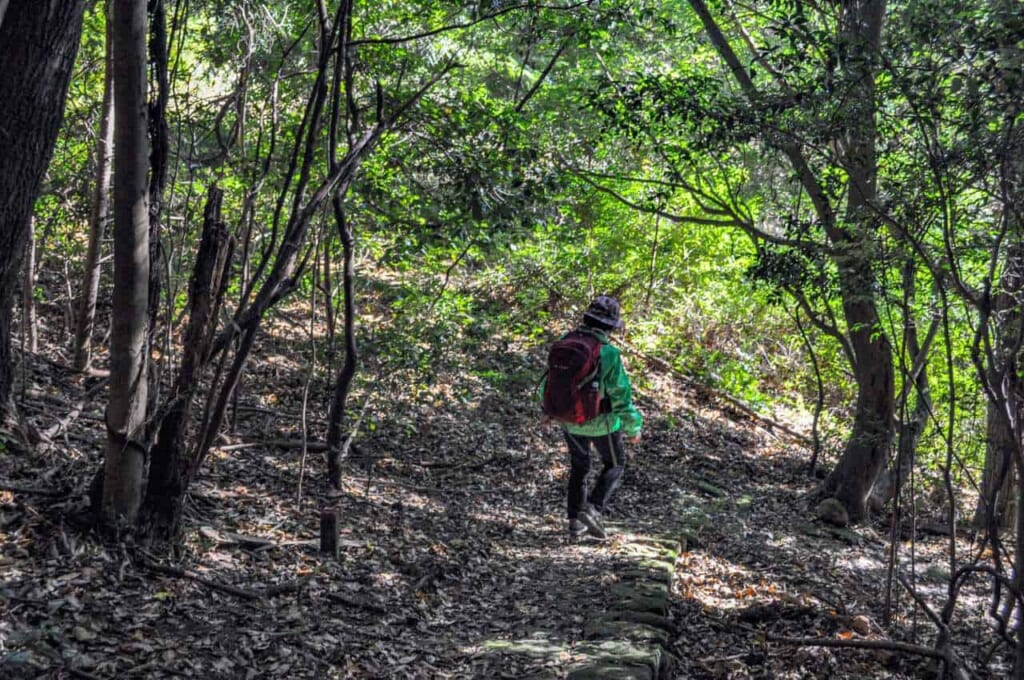 Kirishima, on the land of Gods
Deep in the mountains, Kirishima is known in Japanese mythology as "the cradle of creation". According to the legend Tensonkorin, the deity Ninigi-no-Mikoto (grandson of the sun goddess Amaterasu) was sent there to rule the earth and bring peace by creating the imperial lineage. Let's go visit two important shrines in Kirishima that are interesting for Japanese history and mythology lovers.
Kirishima-jingu, when the Gods came down to Earth
Overlooking the valley, in the heart of Kirishima-Kinkowan National Park, is the majestic Kirishima Shrine (霧島神宮). Dedicated to Ninigi-no-Mikoto, it was originally located at the foot of Mount Takachiho, the place where the gods came down to Earth. Unfortunately, the original location was destroyed by volcanic eruptions, moved many times, and finally rebuilt here in 1715. It is said to be the home of deities and one of the most important "power spots" in Japan.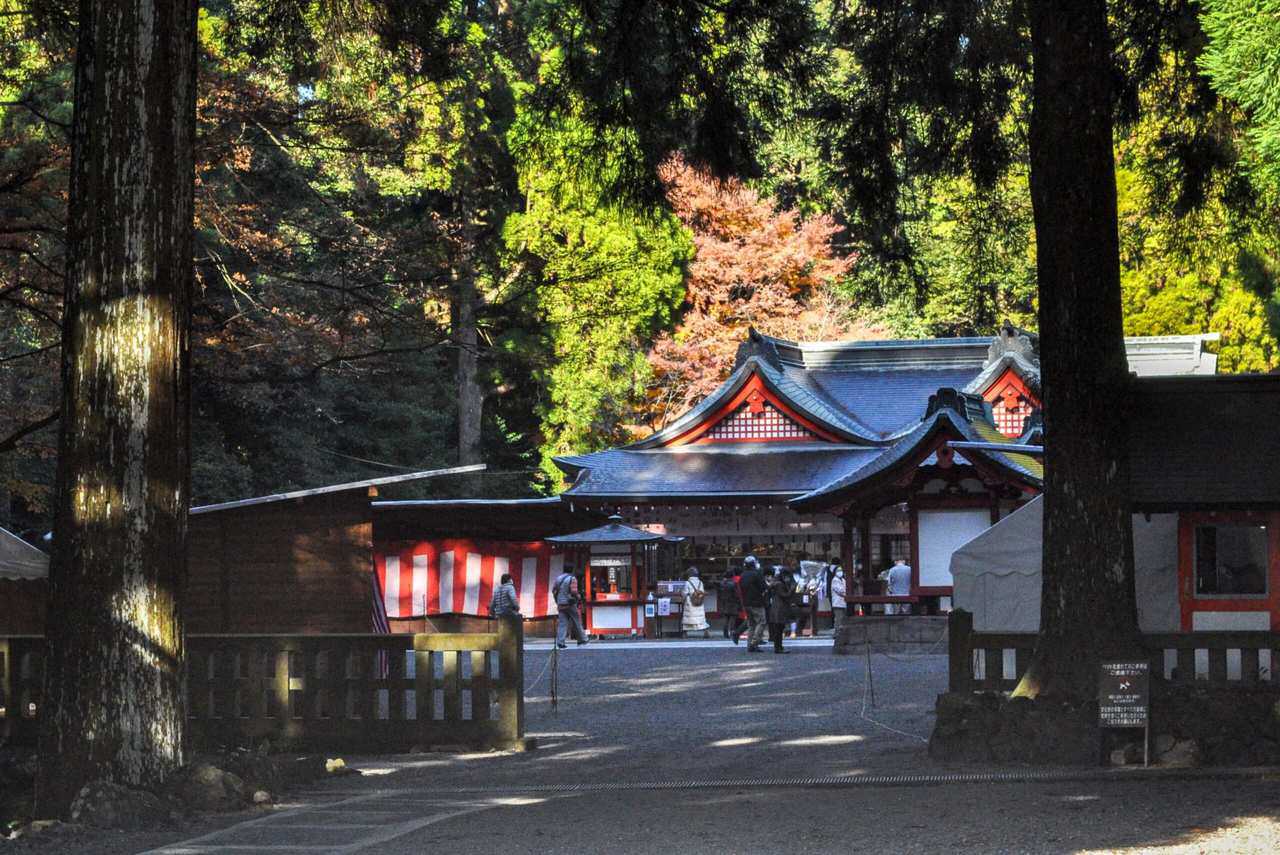 With its vermilion facade and colorful pattern, its architecture Resembles the shrines of Nikko, so people call it "Nikko of the West". Designated as a national treasure, people come here looking for spirituality and to pray for their family and career.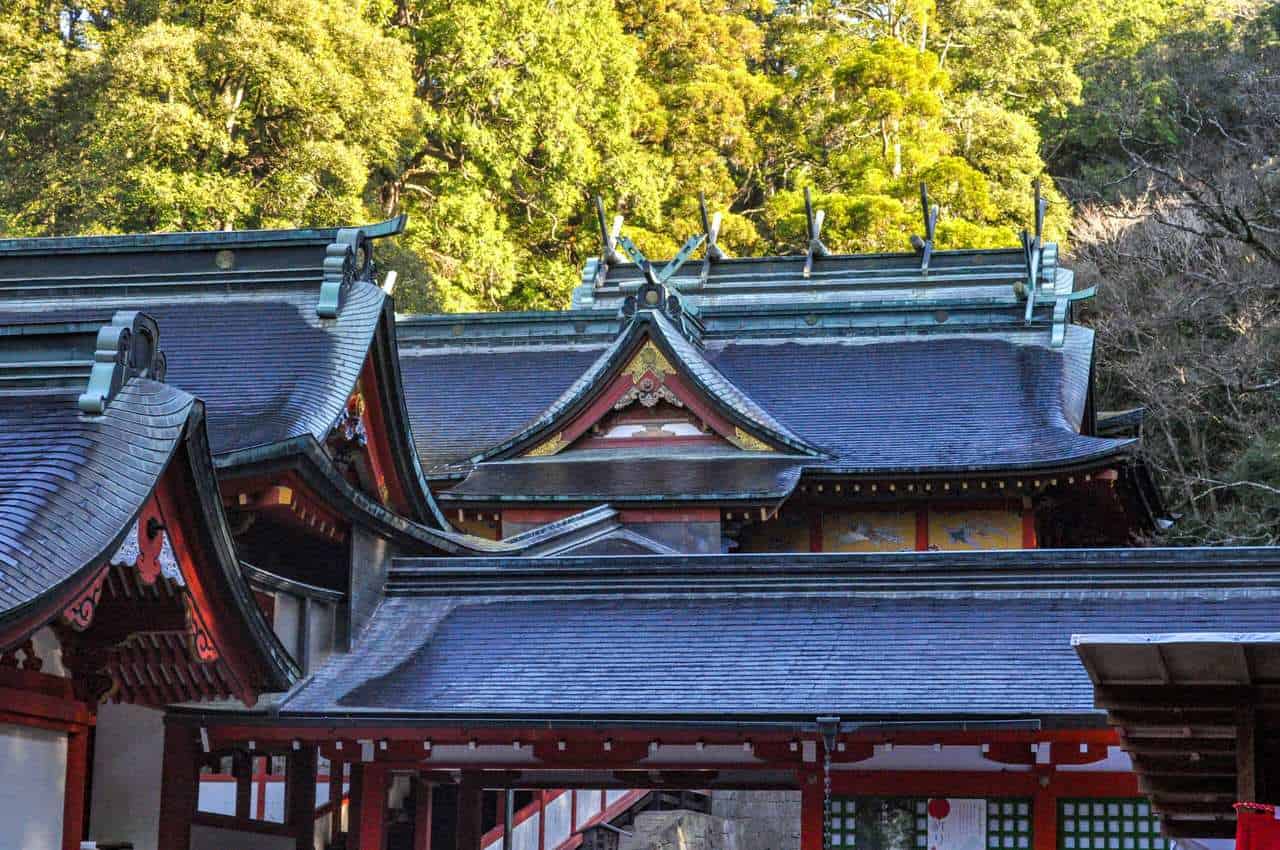 Surrounded by nature, you can feel the spiritual energy in the air here, so Kirishima Shrine has become a popular destination for forest bathing. It is home to an 800-year-old, 35-meter-high sacred cedar tree, which is said to be the ancestor of all cedars in southern Japan. I felt the presence of spiritual power in the place, and I was amazed by its beauty.
Looking up at the sacred tree, a Shinto priest-shaped branch attracted my attention. At first, I thought it was a small statue, but it is indeed the natural shape of the tree branch. Coincidence? Or is this place really the cradle of the gods?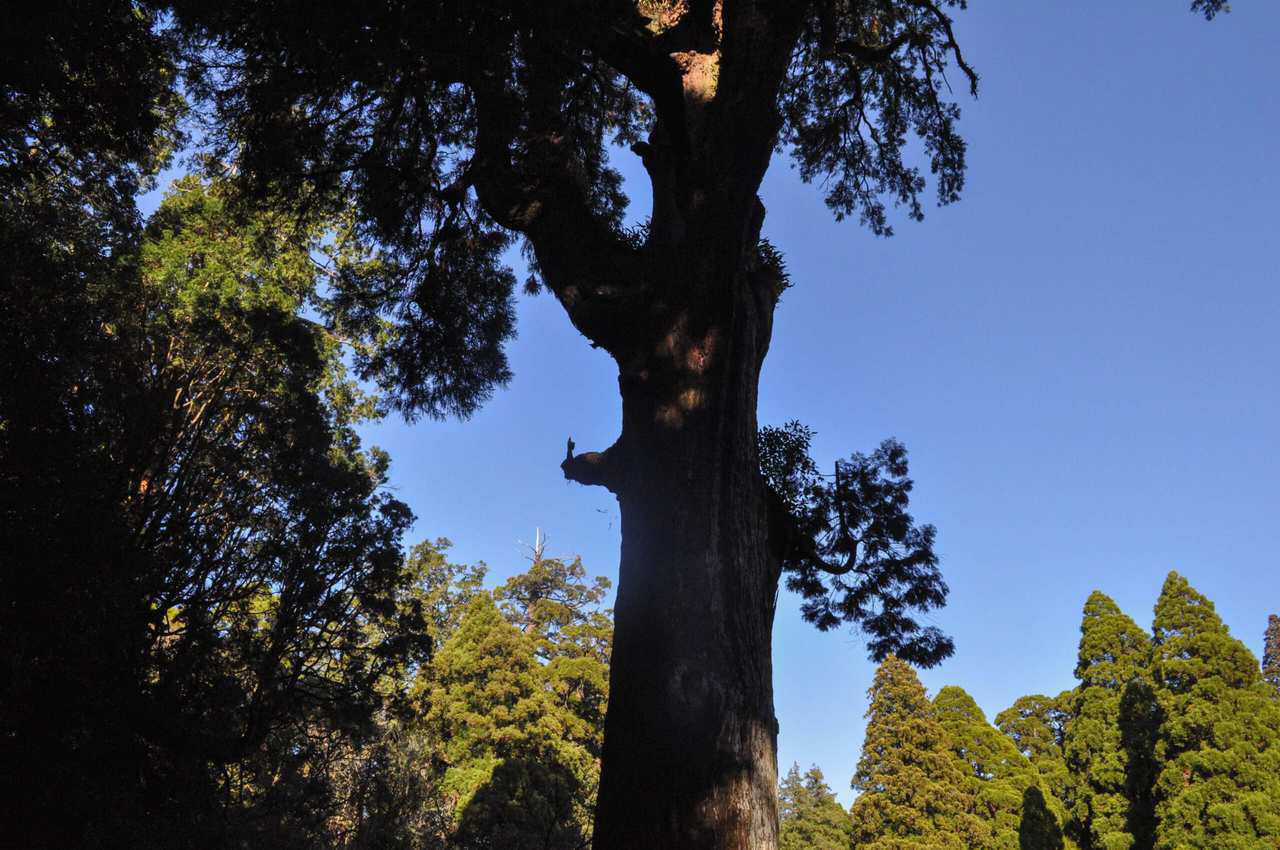 Another fun fact: along the path we encountered a turtle-shaped rock. According to the legend, it is said that the turtle broke a promise made to the gods and was turned into stone as a punishment. It is better not to upset the gods in Kirishima!
For a nice scenic shot, go to the observatory of Kirishima Shrine to enjoy its great view of the valley. If you are lucky and the weather is clear, you may be able to see Mount Sakurajima in the background. Between green paradise and spirituality, Kirishima Shrine is a must-see destination!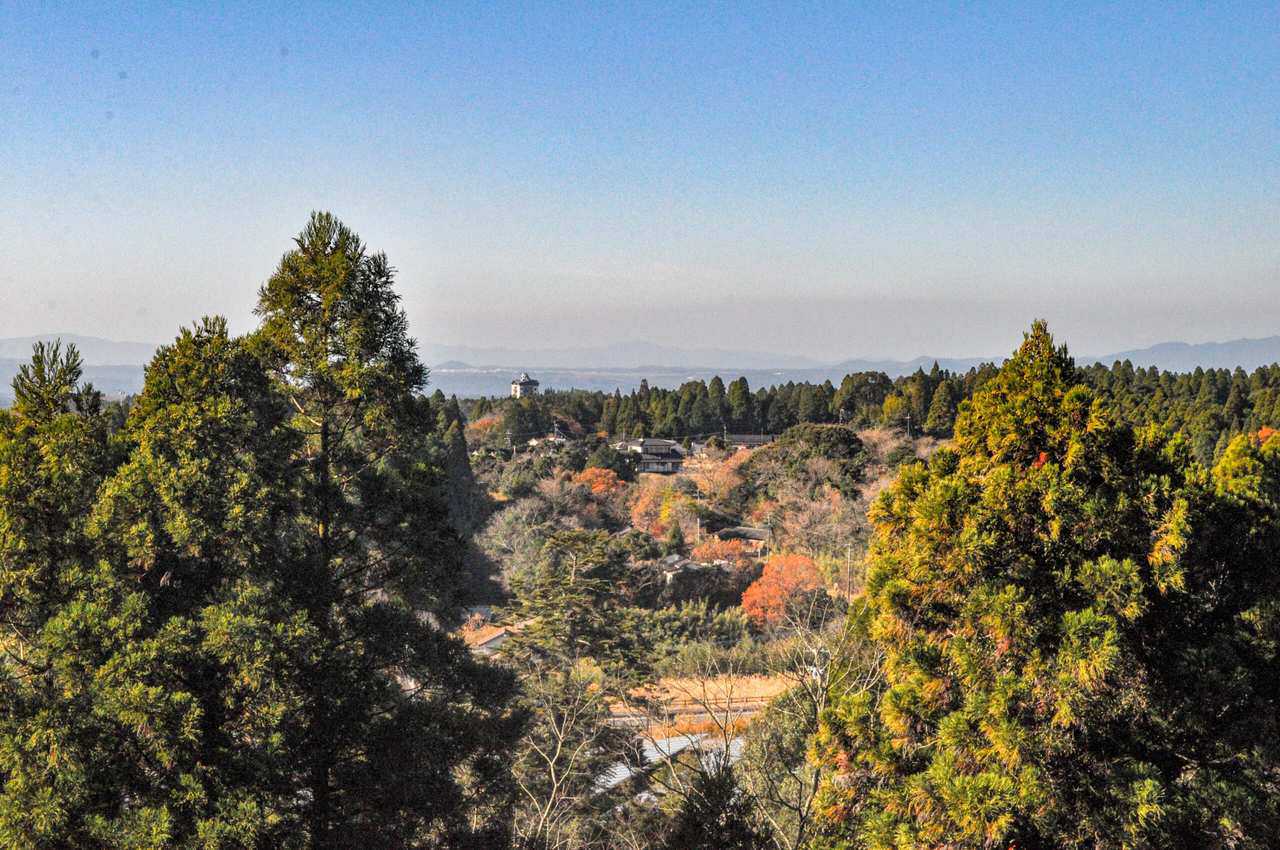 Kagoshima-jingu, in the footsteps of the first Emperor
This time, let's visit a smaller but important place: Kagoshima Shrine. As soon as I entered, I was amazed by the colors of the fall leaves, probably the last of the season.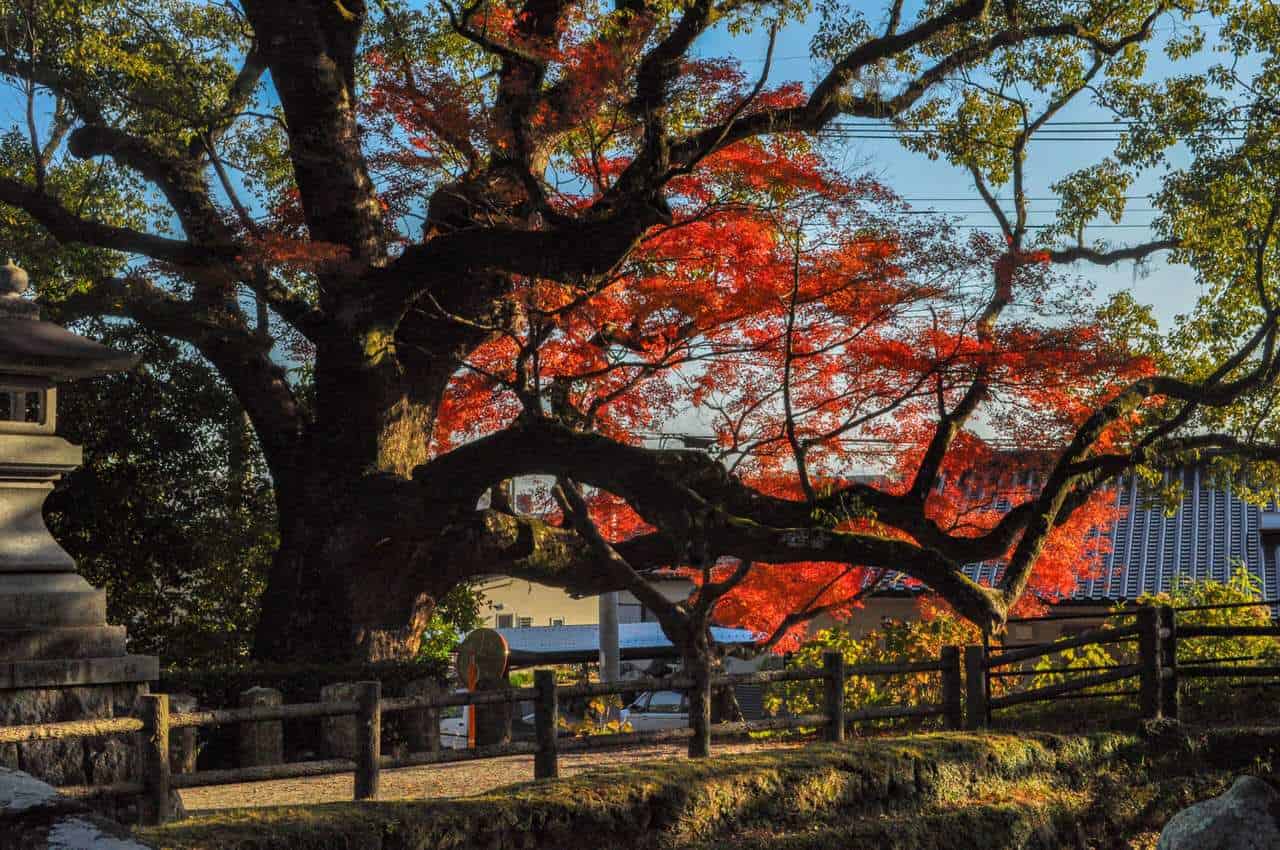 Kagoshima-jingu (鹿児島神宮) is a Shinto shrine dedicated to the ancestors of the imperial family. According to legend, it was founded over 2500 years ago during the time of the first Emperor Jinmu. Historically considered as the largest shrine in Osumi country, it was once very popular with the powerful lords. Nowadays, Japanese people come here to pray for good fortune or security at home. The shrine is also popular for pregnant women who come to pray here to give birth without problems.
During your visit, don't forget to look up or you would miss one of the unique features of this magical place: its magnificent ceiling with colorful paintings. The prayer room contains 240 paintings of plants. While looking at them, I saw some similarities with Hanafuda, a traditional Japanese card game with flowery patterns that I particularly like.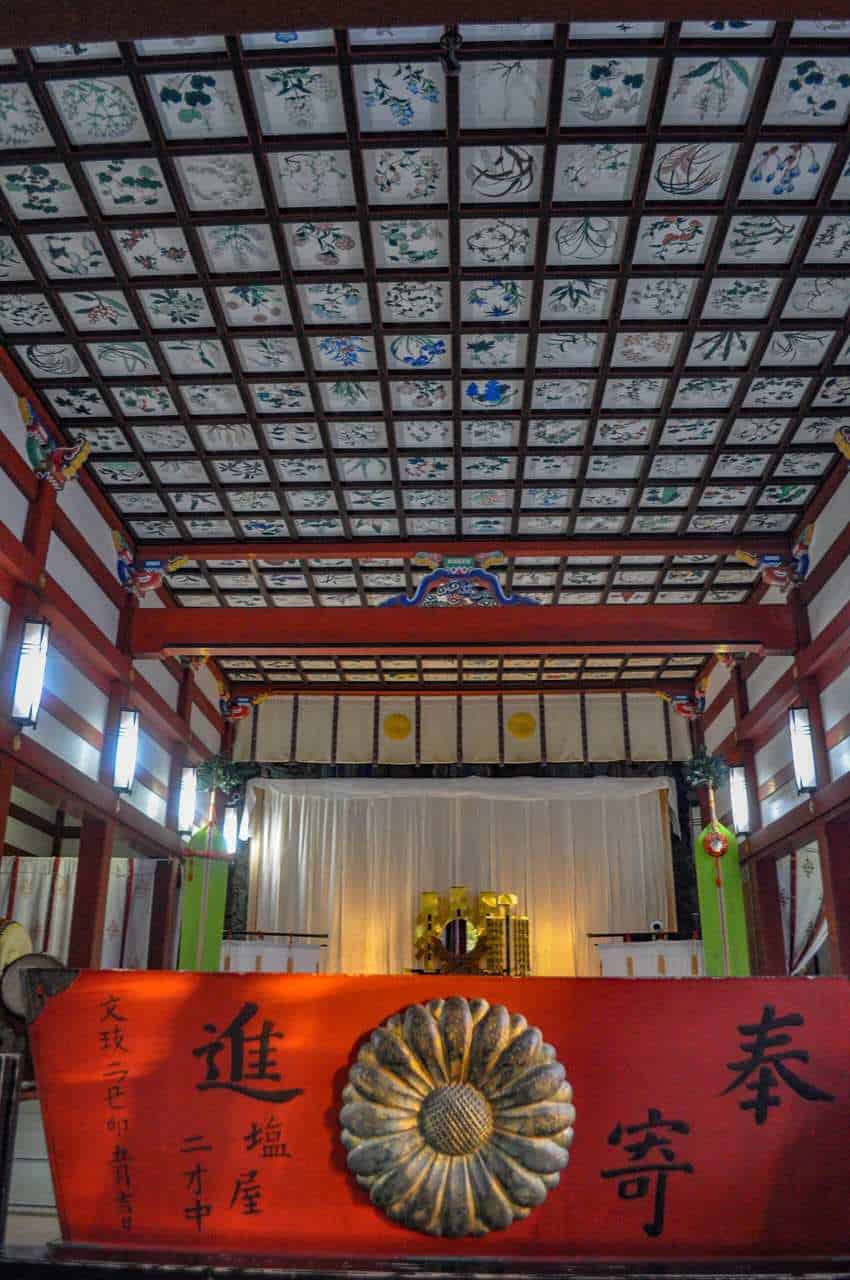 Speaking of games, during our visit we came across a very surprising toy: the taiguruma (鯛車, sea bream on wheels). This is one of the shrine's most iconic shinko omocha (信仰玩具), a "religious toy," whose name refers to the myth of Yama-no-Sachihiko. According to the legend, Yama-no-Sachihiko went in search of a magic hook that he lost at sea and a sea bream brought the hook back to him. Since then, it has become one of the most iconic religious toys in Kagoshima Shrine. Used as a good luck charm, it is now very popular among the local people and various souvenirs can be found with its pattern.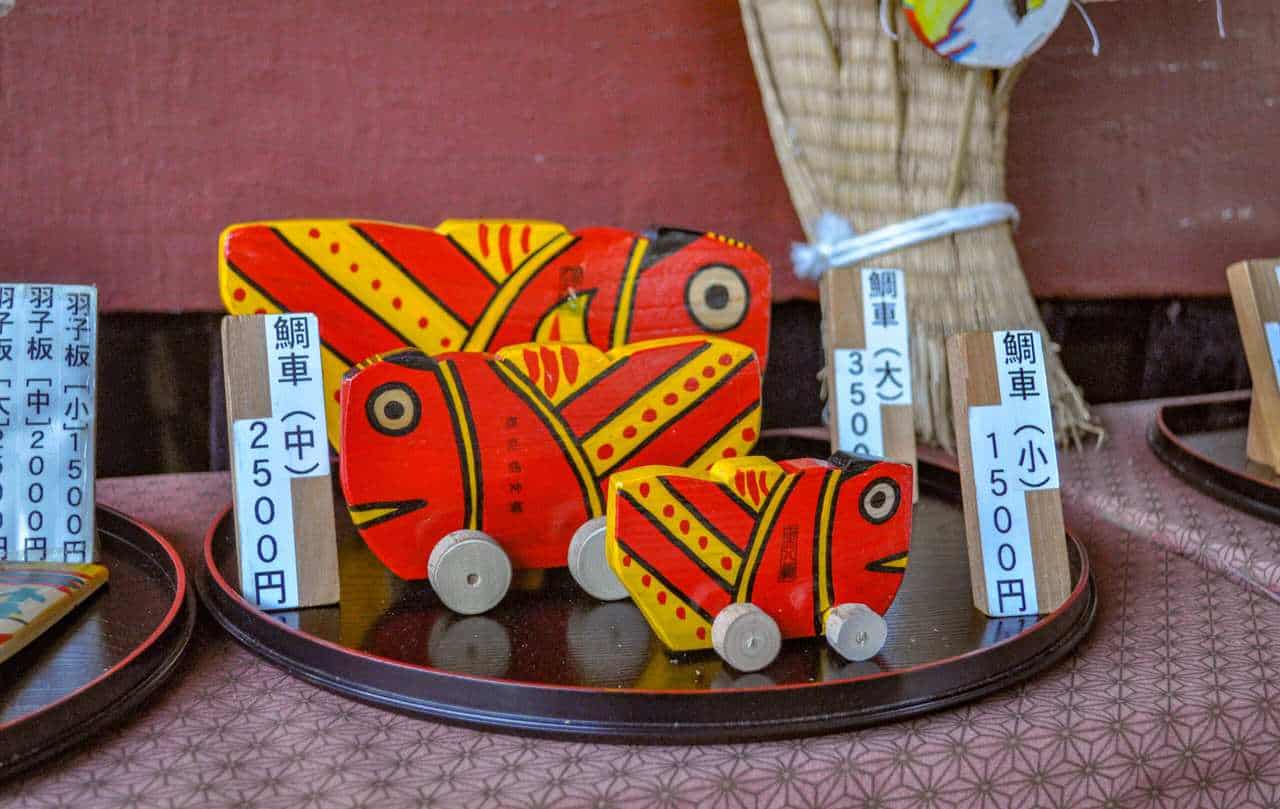 Lastly, if you are in the area at the right time, don't miss the Hatsu-uma festival (初午祭, the festival of the first horse) held at Kagoshima Shrine. This event takes place around the beginning of spring. During the festival, you can watch a parade with a sacred horse carrying a bell and colorful ornaments, followed by dances with shamisen and taiko drums. The parade travels from the city center to the shrine. The festival started in the 16th century and its purpose is to pray for good harvests or the security of the household, among other things. Unfortunately, I could not attend the festival during my trip to Kirishima, but I was able to see various decorations with the festival pattern.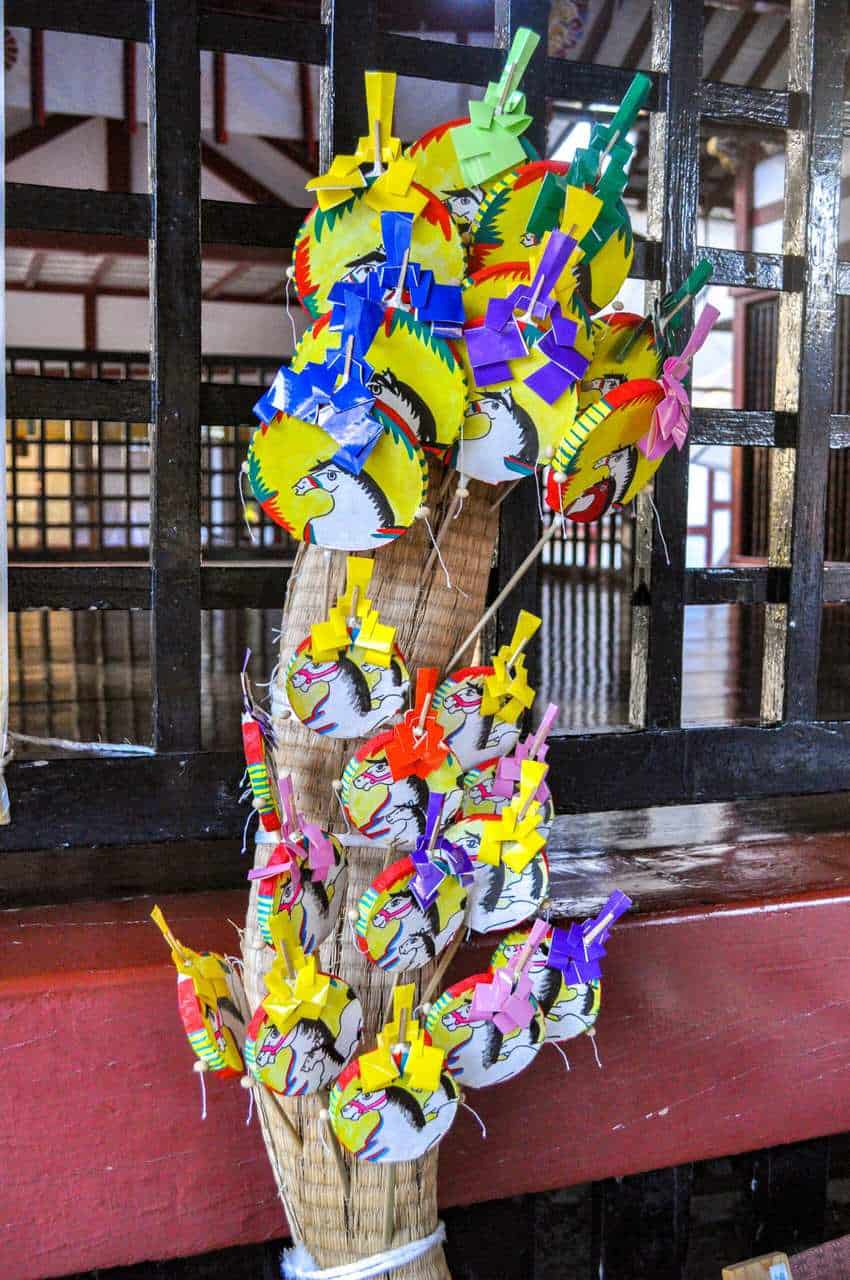 Kirishima's delightful local food
In Kyushu, there are plenty of local foods, which is also the case in Kirishima: black pork kurobuta, sencha tea, or shochu (sweet potato alcohol) are the main specialties of the area and are on most of the restaurant's menus. Let's discover the local flavors with a little gourmet stopover!
Let's taste Japanese black pork at Kirishima Onsen Market
It's lunchtime! We arrived at the Kirishima Onsen Market (霧島温市場), a combination of restaurants and stores with a wide variety of local products and souvenirs. On the second floor, you can find the Kirishima Tourist Office and its duck mascot, Commander Ahiru (アヒル隊長), ready to recommend the best places in the area.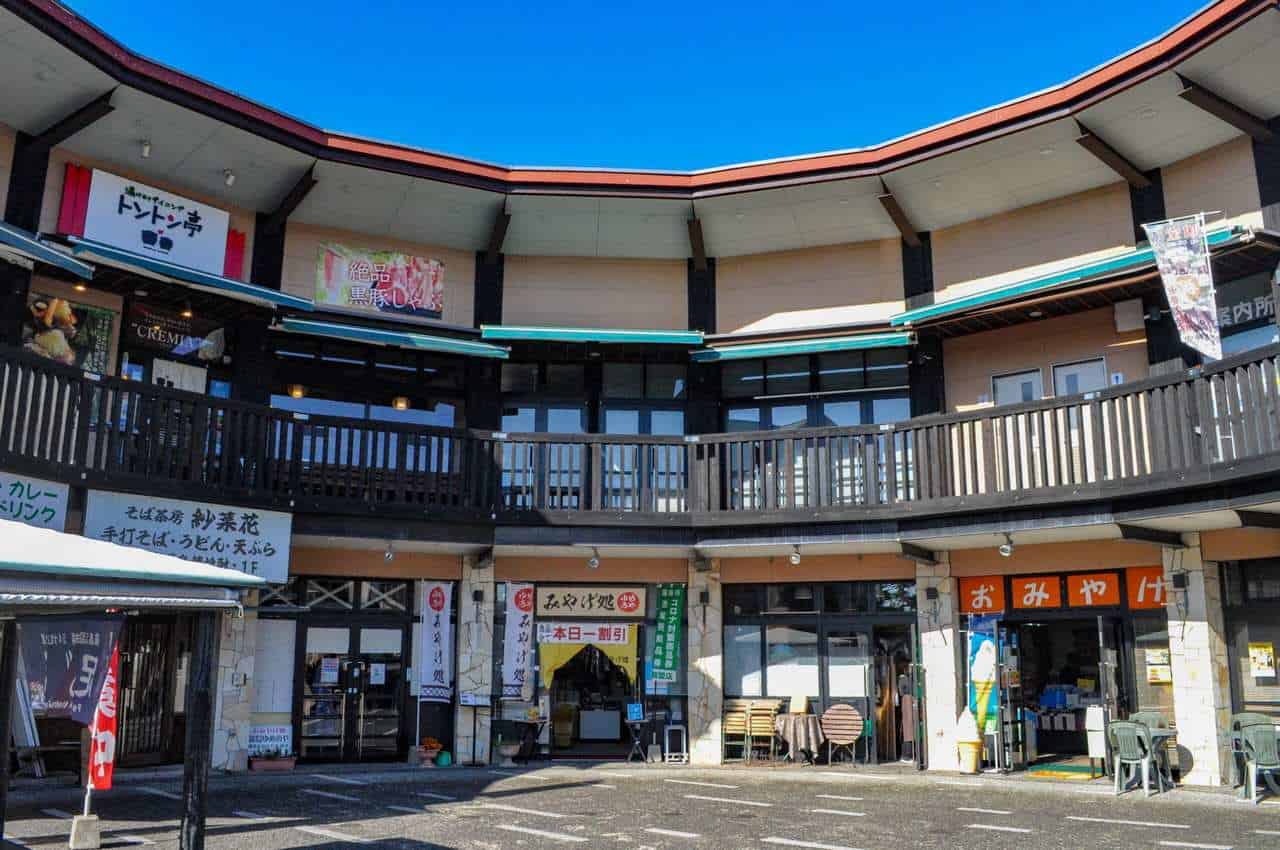 After a shopping session, stop for a well-deserved break with an ashiyu foot bath. Kirishima Onsen is one of the most famous spa areas in Japan, and its volcanic hot springs are known for their detoxing properties.
Right in front of it, there is a small shop selling local products cooked in the steam of the onsen! Although onsen are well known for their health benefits, I had no idea that you can cook food with them. The shop run by a small producer offers fresh local vegetables, as well as manju buns (yeast buns), or tamago onsen eggs. Treat yourself to a little gourmet break!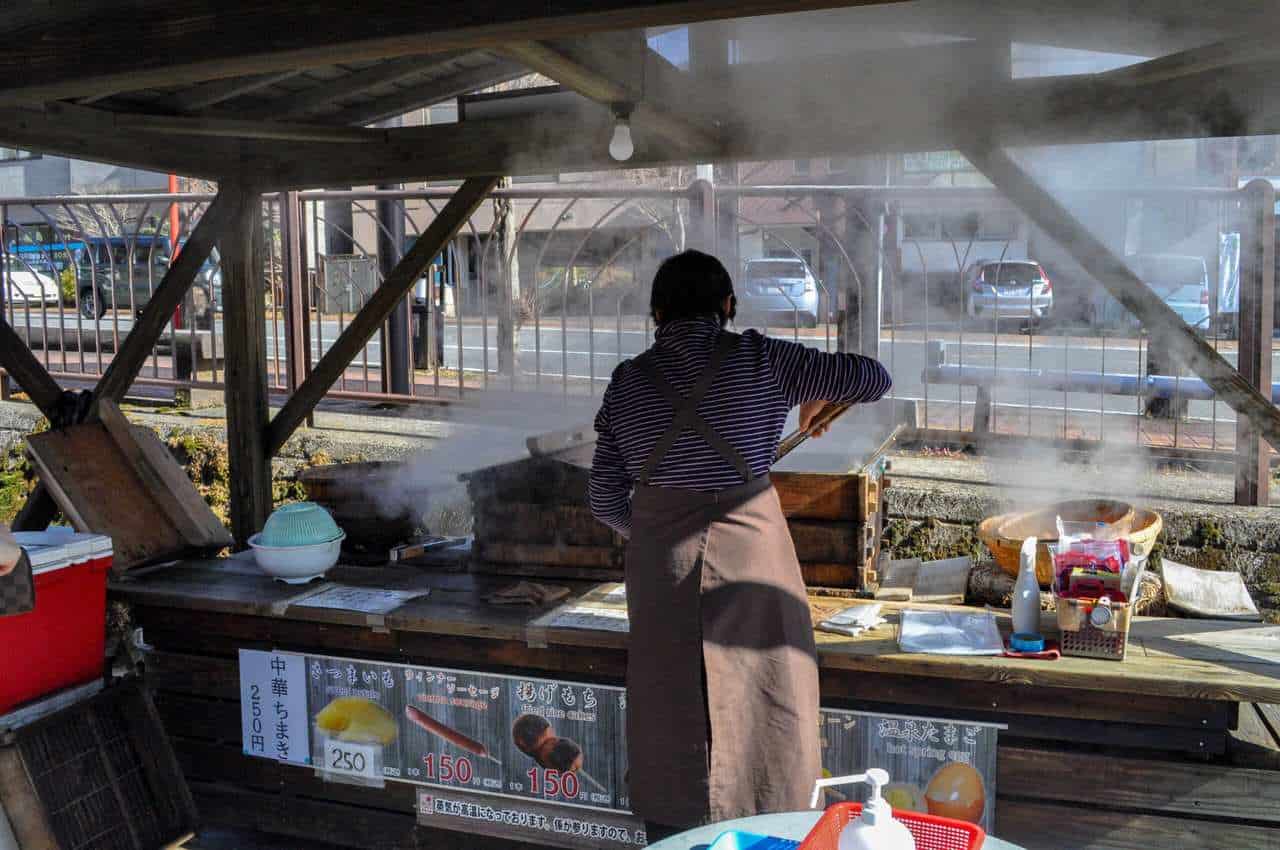 Today's lunch was black pork kurobuta at Yakiniku Kitchen Wakimoto restaurant (焼き肉厨房わきもと). The Black pig is a breed that has been raised for 400 years in Kagoshima, and its meat is known for its high quality. It is characterized by its tender and juicy flavor and can be prepared in many ways: shabu-shabu fondue, yakiniku barbecue, or tonkatsu breaded pork. For my part, I chose a kurobuta-don, a dish of deliciously juicy black pork slices over rice. The flavor of the meat was amazing! This type of pork is a star of this area, a real must if you travel to Kagoshima prefecture.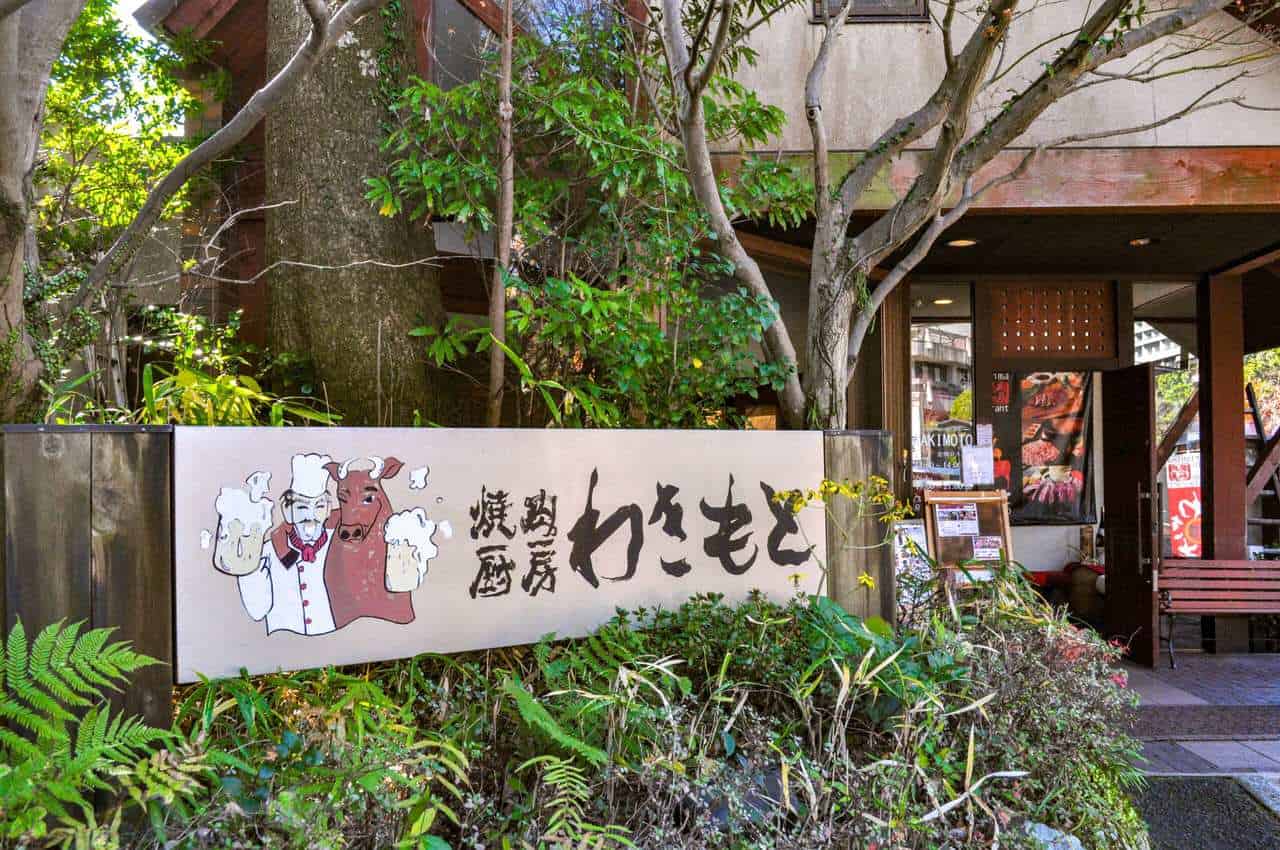 Kirishima and its popular elixir: Sencha green tea
One cannot visit Kirishima without tasting the pride of the area: sencha tea. Kagoshima is one of the main tea-producing areas in Japan and Kirishima produces about 6% of Kagoshima tea and 2% of Japanese tea.
Let's go to Henta Seicha (ヘンタ製茶) in the small village of Makizono in Kirishima. We went deep into the forest before reaching our destination at the foot of Mount Kirishima.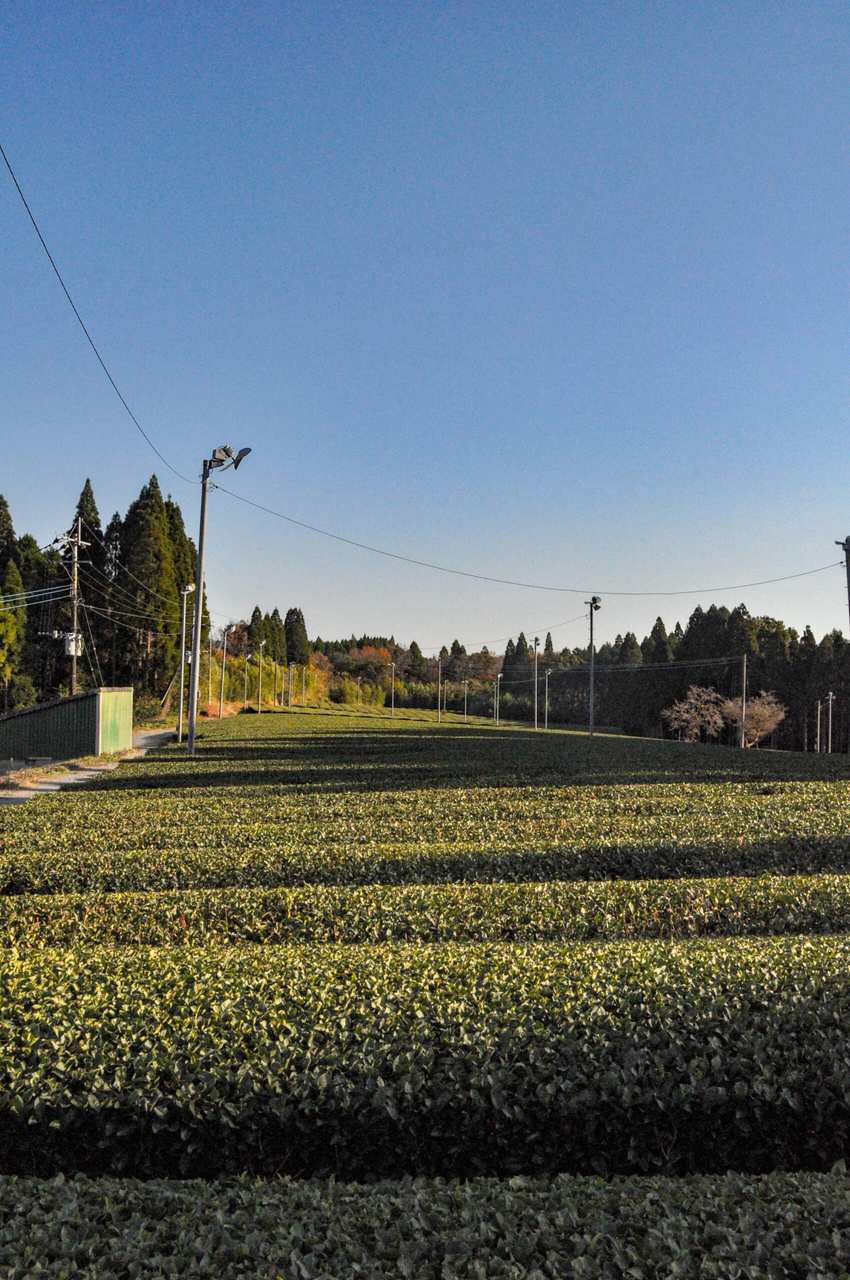 We met Koichi Henta, the representative of Henta Seicha, founded in 1968 by his father, Satoru Henta. He grew the tea fields from 10 to 25 hectares by taking over the land of retired farmers. 90% of the tea produced at Henta Seicha is grown organically, mainly by using natural homemade compost. Several types of tea are produced such as organic sencha and matcha, high-quality teas that are appreciated not only in Japan but also around the world (their tea is currently exported to the United States and France).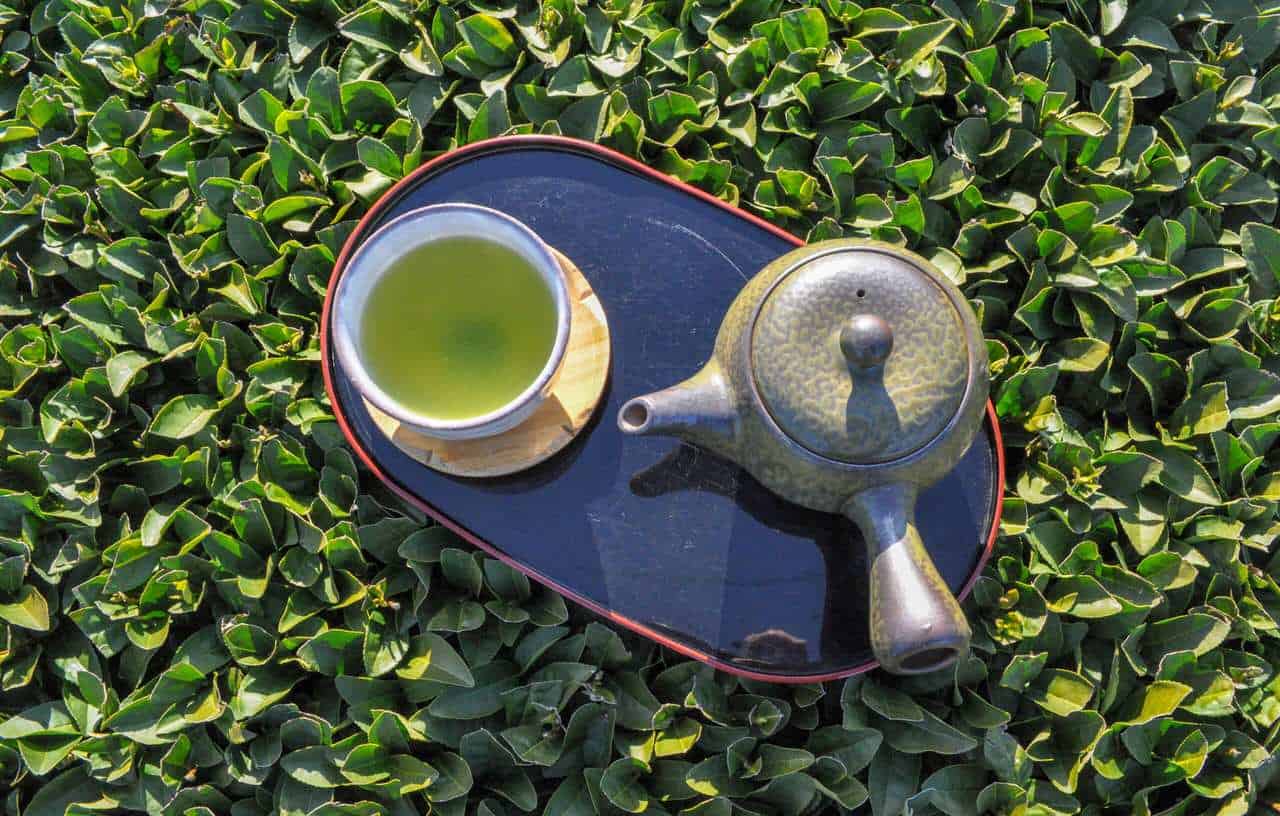 Visiting the tea plantations, I was amazed by the beauty of the place. In the middle of the plantations with only Mount Kirishima as a neighbor, Henta-san invited us to sit under a sunshade to enjoy a tea tasting:
Gyokuro green tea (玉露) is a high-quality Japanese green tea that is highly valued in Japan. Rich in caffeine, this one has a deep and slightly bitter taste.
Sencha green tea (煎茶), the pride of the region, is the most popular tea in Japan. It has a milder and less bitter taste, which makes it very pleasant to drink.
Matcha tea (抹茶), is a finely ground green tea powder often used in the Japanese tea ceremony or in making traditional cakes wagashi. Unlike matcha from Uji in Kyoto Prefecture, this one is not bitter at all and is more popular with children.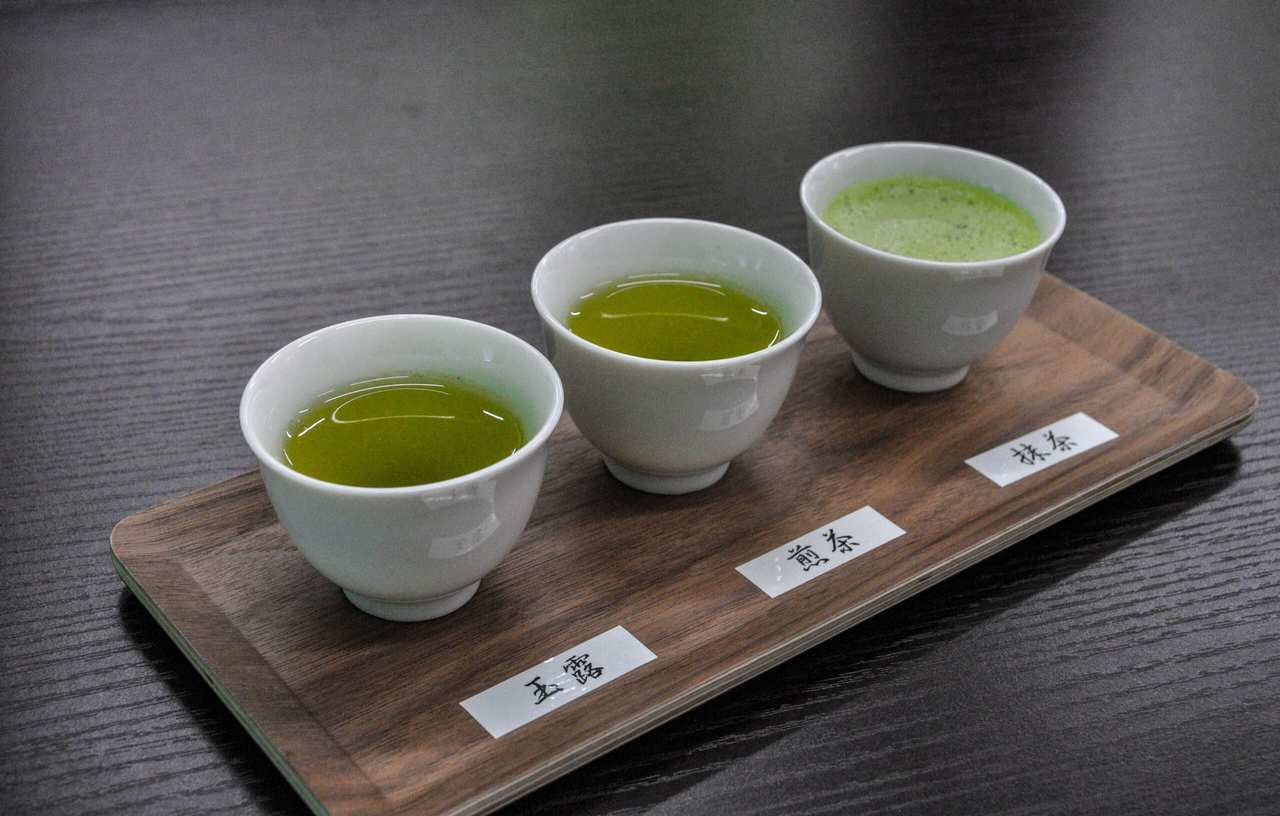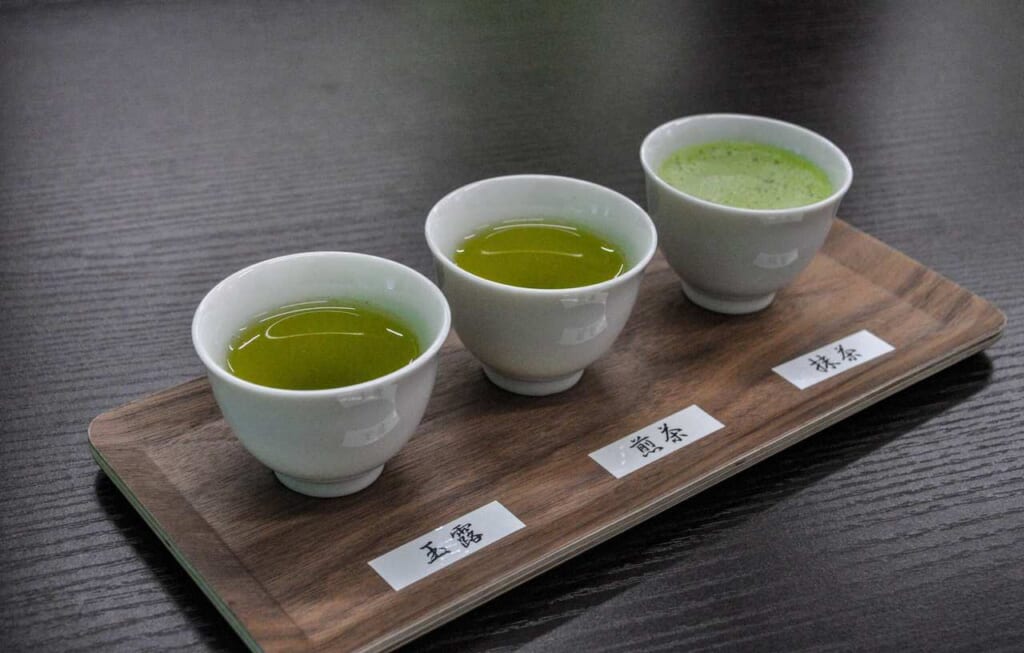 Henta Seicha also produces other types of tea, such as tencha (碾茶) or fukamushi-cha (深蒸し茶), and has a small store not far from the plantations where you can get premium tea: matcha powder, loose tea, sweet matcha cookies, etc. An eco-friendly gift to bring back to your loved ones.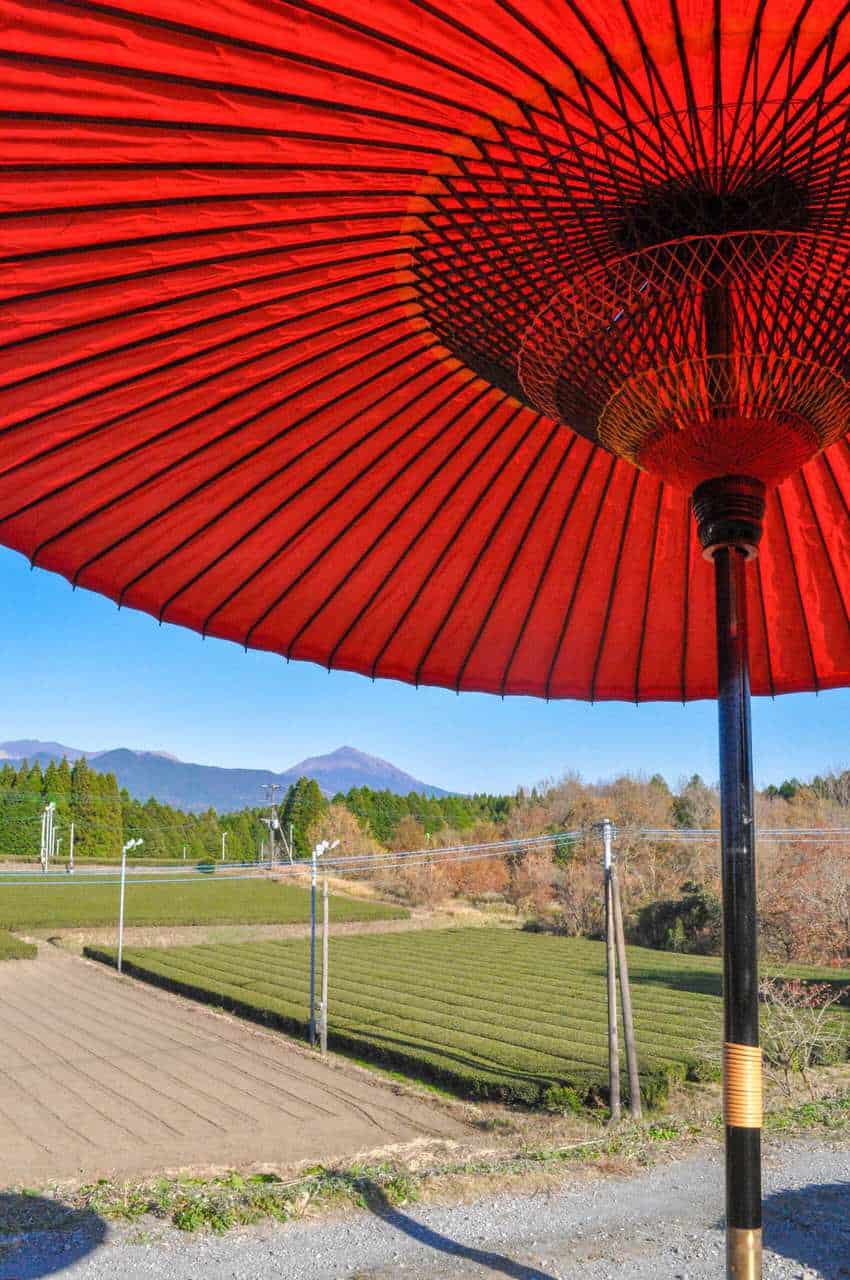 Kirishima and the blessing of Nature
With its soothing onsen and its relaxing forests, Kirishima is the perfect place to recharge your batteries and reconnect with nature. Need a break from the typical tourist destinations? Follow the guide!
Enjoy Shinrin-yoku, a forest therapy
Kirishima City was the first city in Kagoshima Prefecture to be certified as a "forest therapy base" in 2007. The expression shinrin-yoku (森林浴, literally "forest bath") is a healing practice of immersing yourself in the forest and focusing your body and soul on the relaxing benefits of nature. The purpose of this therapy is to draw energy from the forest to recharge your batteries.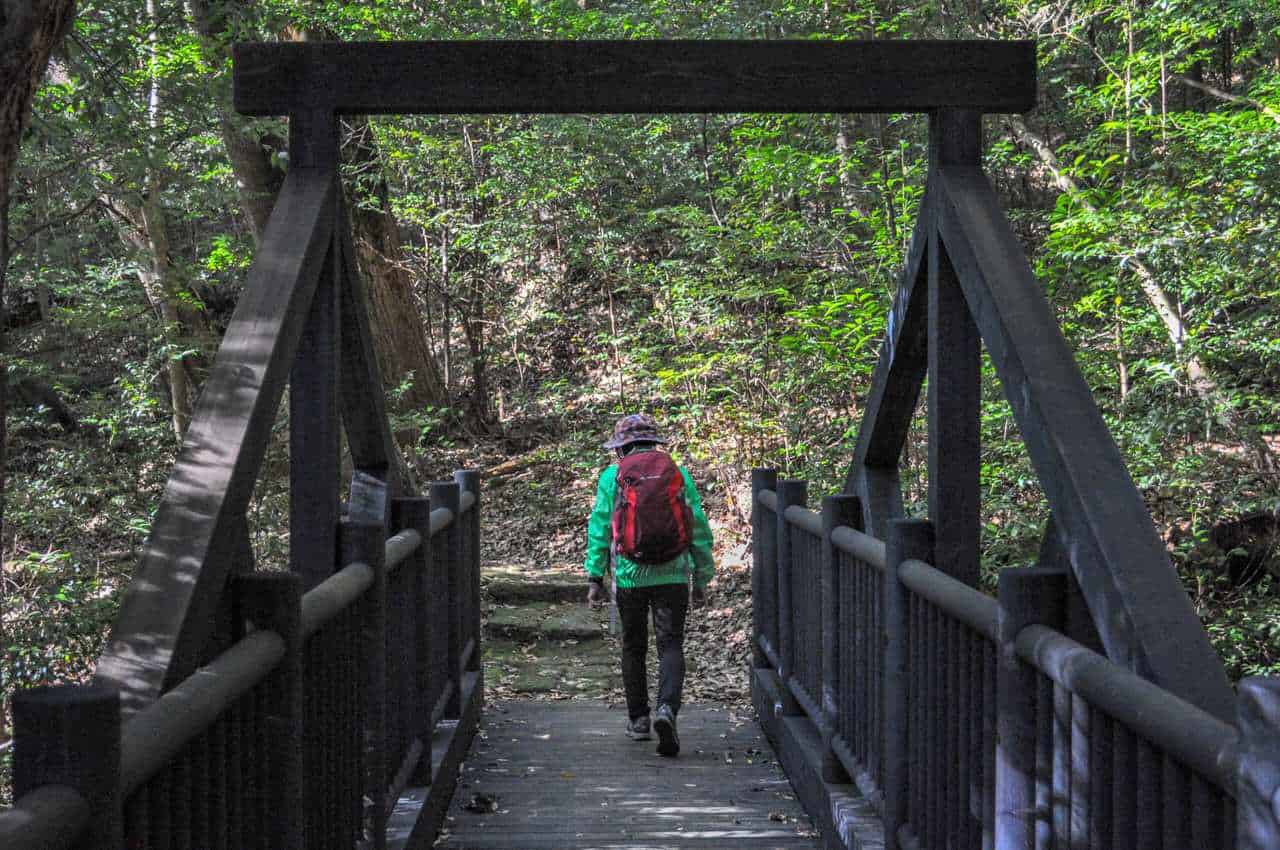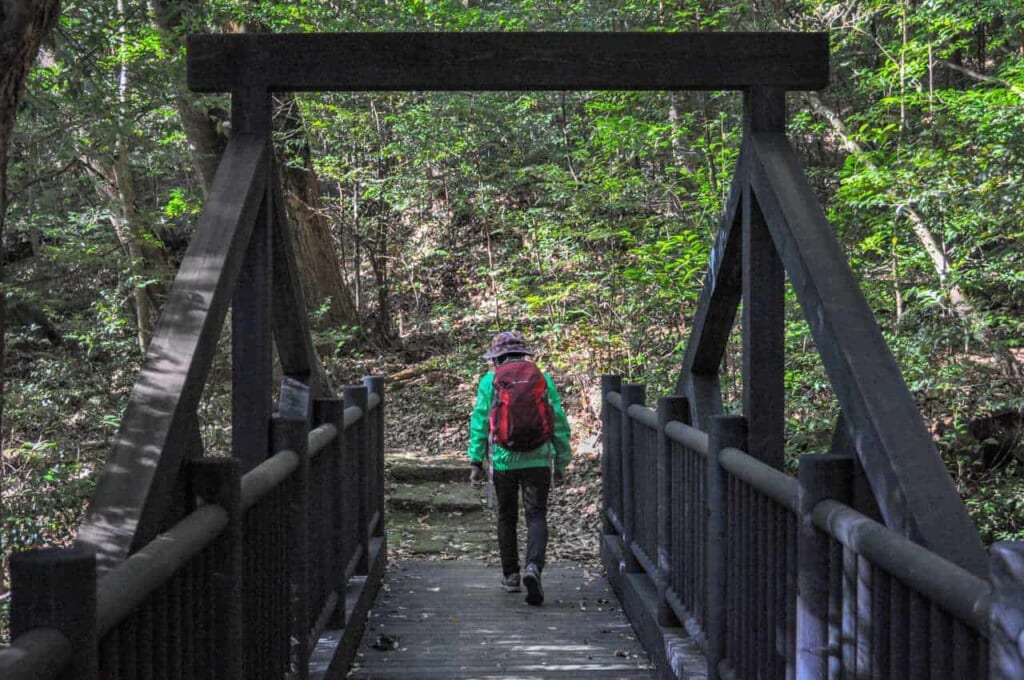 With our guide Totake-san, we began our hike via the Maruo Trail (丸尾自然探勝路, about 2.3 kilometers), an easy walk for beginner hikers like me.
We entered the wilderness of Kirishima forest. This forest is famous because you can find the oldest onsen bath in Kirishima inside. This natural spring emerges from underground between the rocks along the river and gives off a smell of sulfur.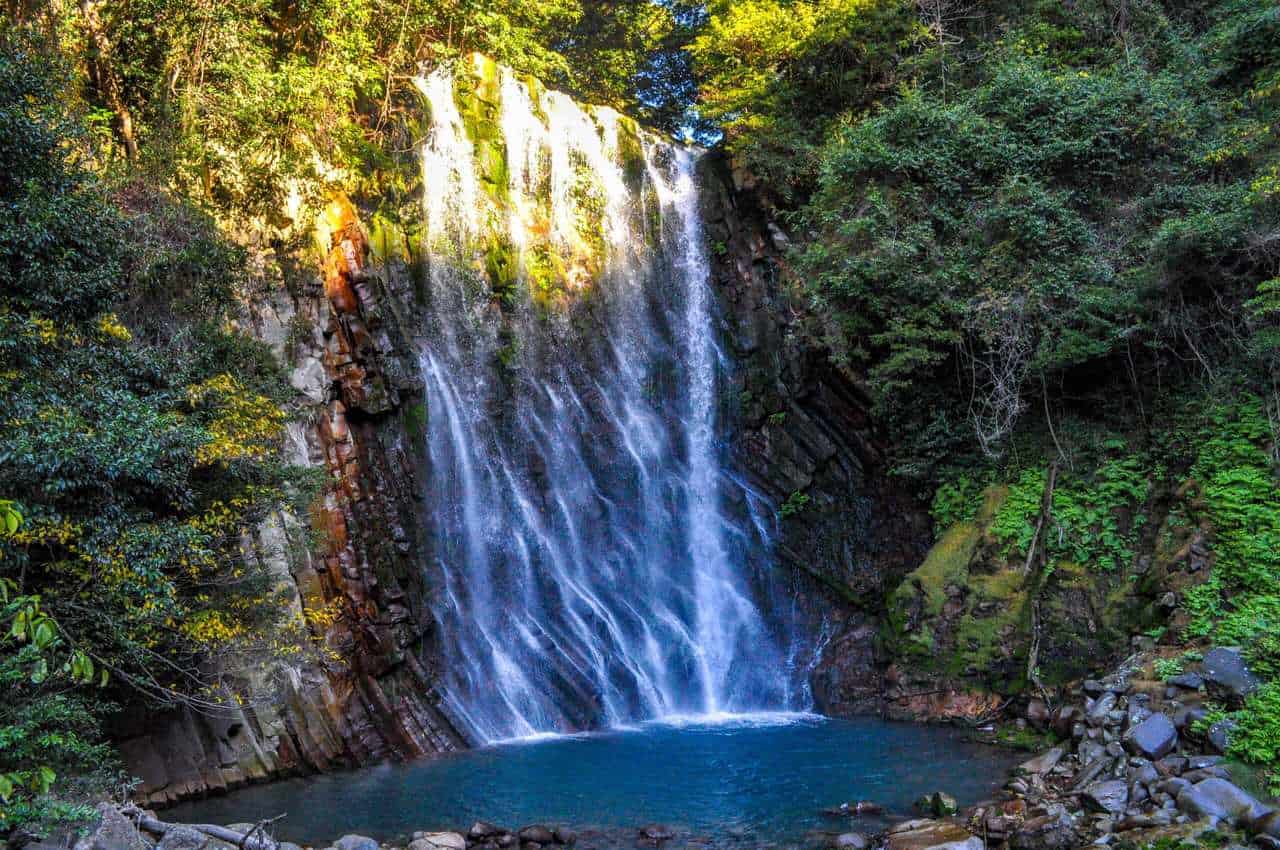 As we went deeper into the forest, Totake-san showed us the beauty of nature. There are towering trees more than 200 years old, and wild birds, butterflies, deer, wild boars, and even tanuki living in the deep forest.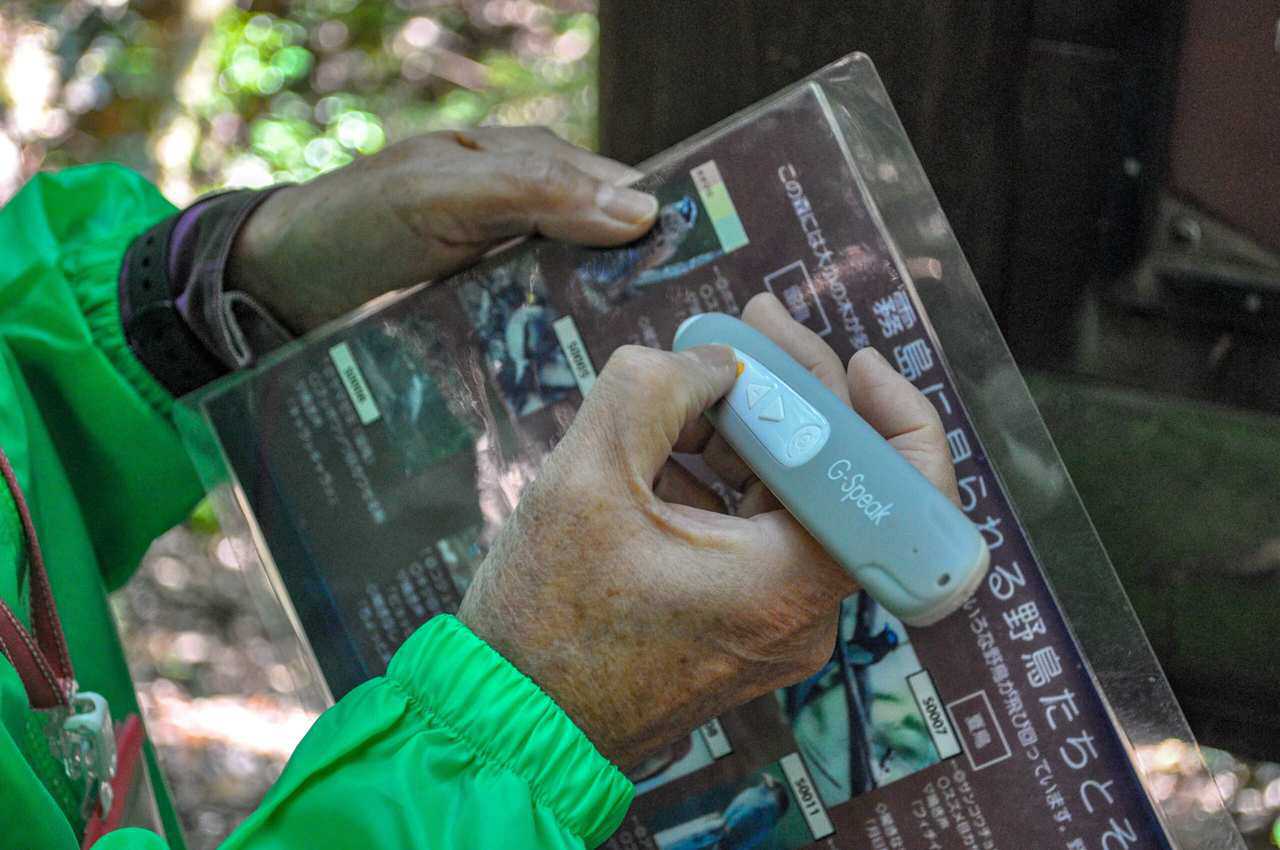 After about one hour of hiking, we stopped along the path where Totake-san took out a tarp and a set to prepare tea for us in the middle of the forest. Just like a picnic! After enjoying a delicious sencha green tea with a small cookie, we relaxed on the tarp, closed our eyes, and listened to the relaxing sound of the forest.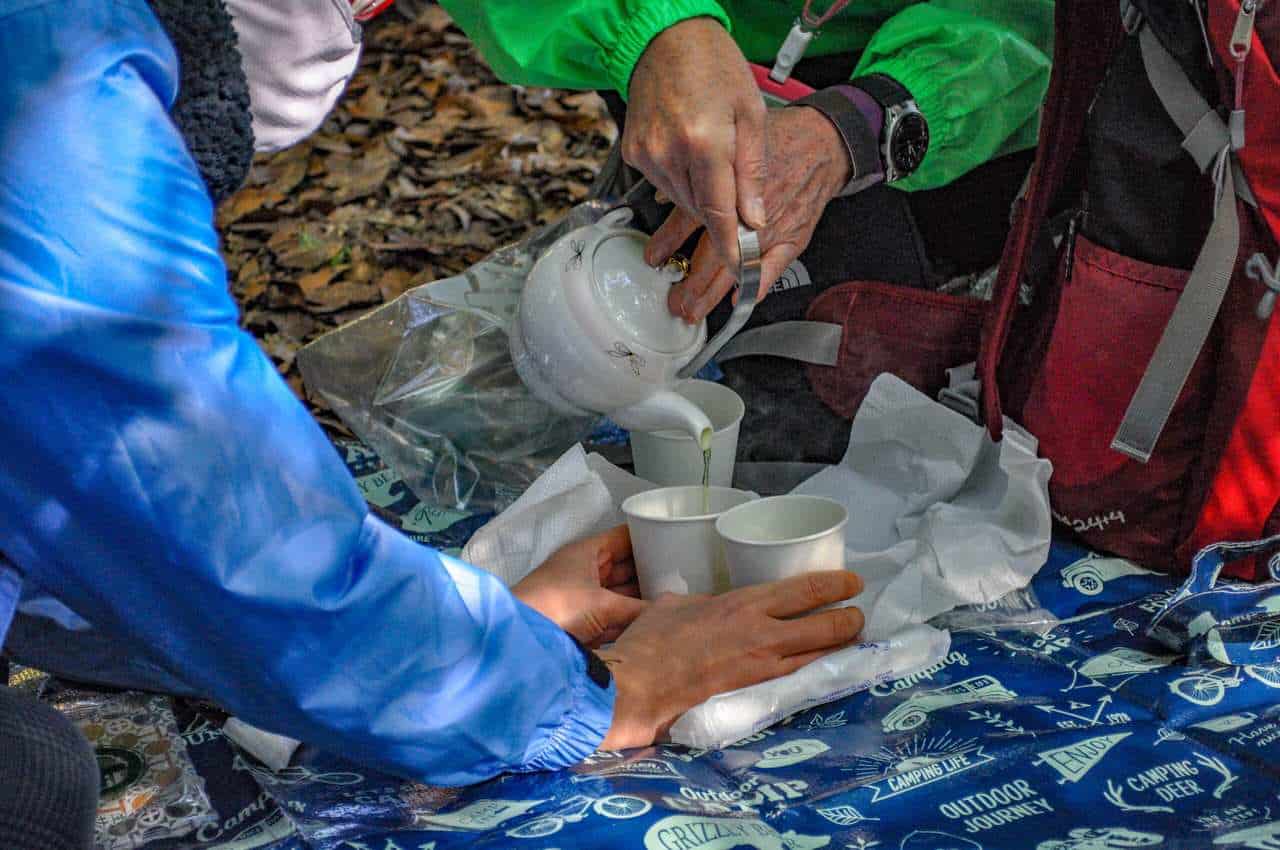 This therapy is pretty unique because it involves all five senses. Sick people come here to pray to the forest gods and ask for their protection. This experience allowed me to recharge my batteries by reconnecting with nature, and I was so relaxed at the end of the hike! A perfect place for a getaway from the stress of everyday life!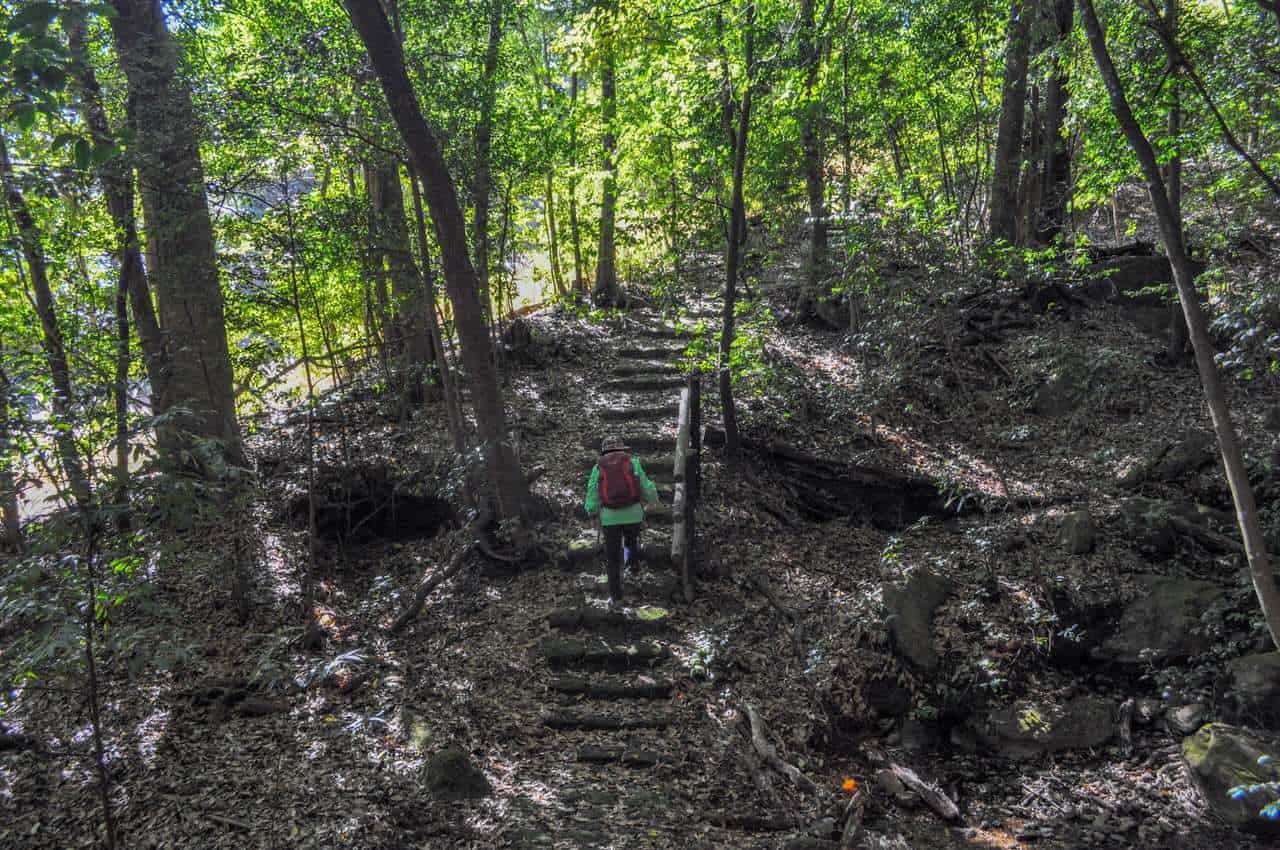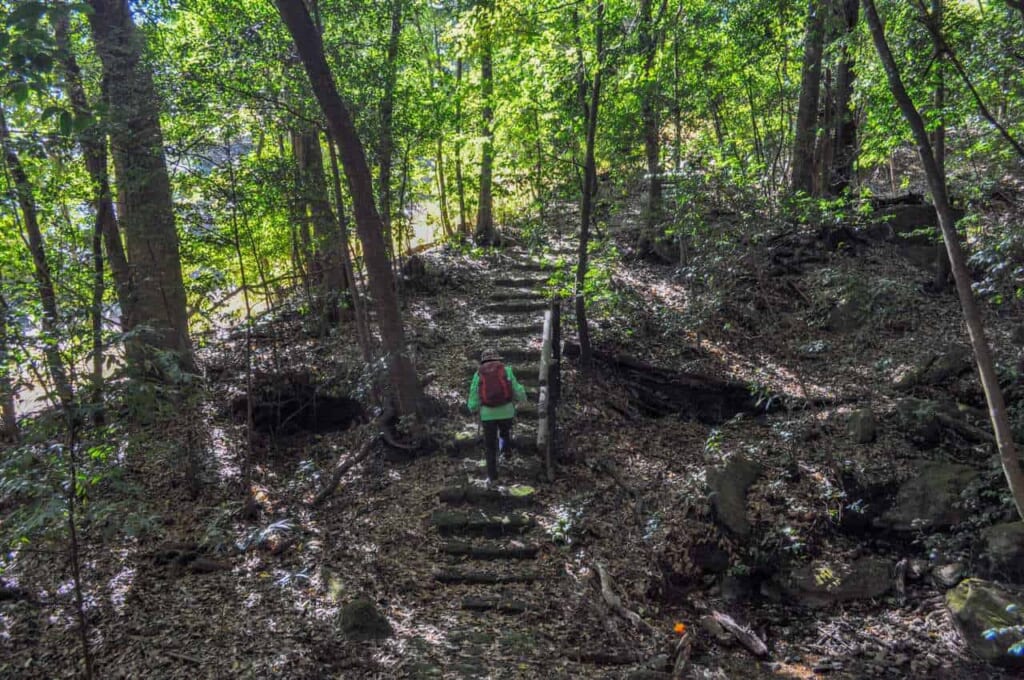 Discover natural hot springs benefits at Sakura Sakura Onsen
After so many adventures, one of the most popular activities of Kirishima remained to be enjoyed: its famous hot springs. Let's go to Sakura Sakura Onsen ryokan for a well-deserved break in thermal waters.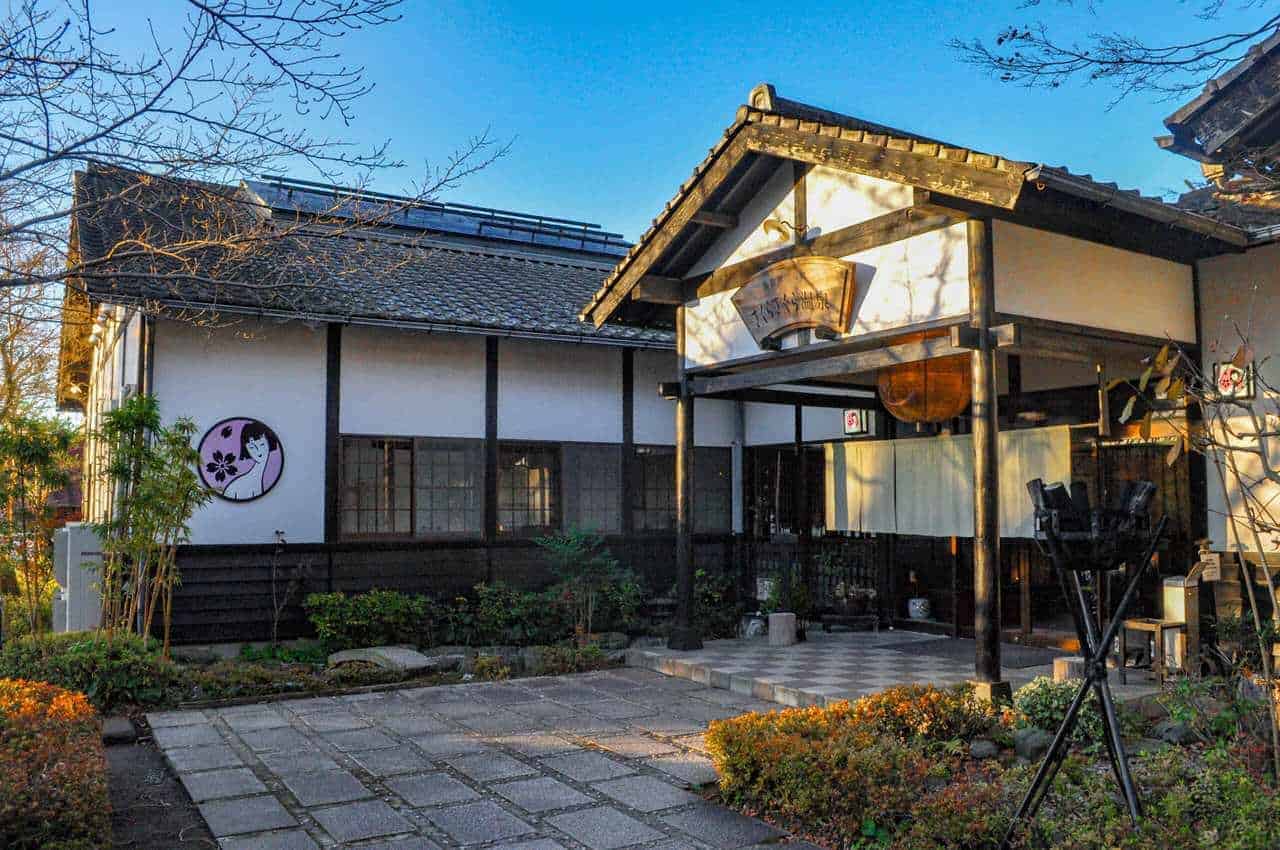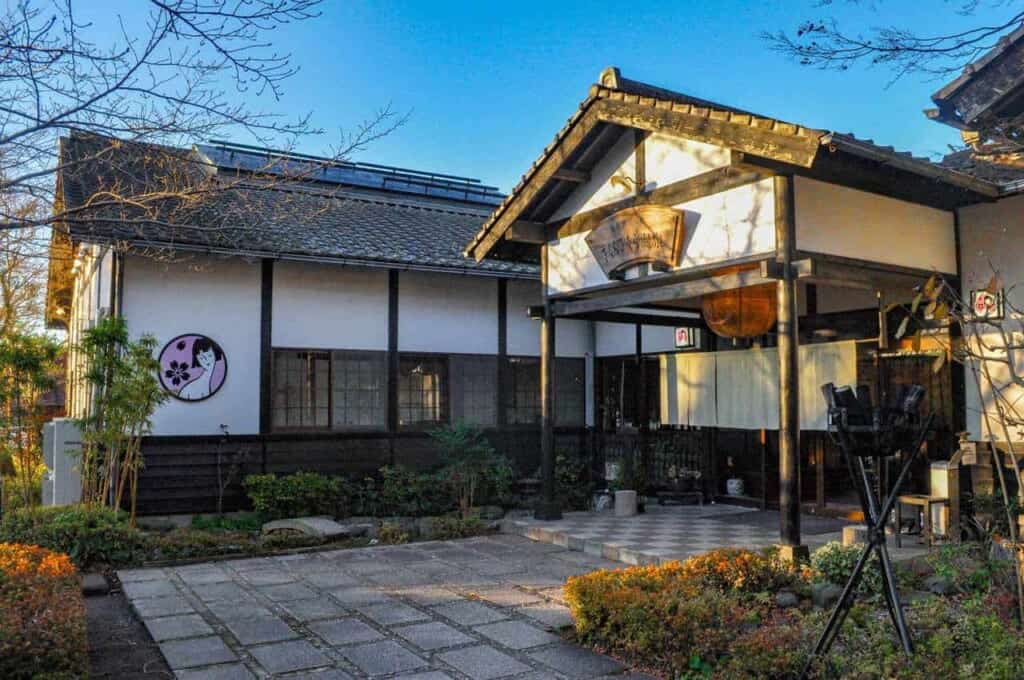 Sakura Sakura Onsen (さくらさくら温泉) has several indoor and outdoor baths whose slightly acidic water has positive effects on your body. It soothes nerves and relieves rheumatic pain and muscular tension. There are even private baths and you can access the baths for a daily fee of about 800 yen.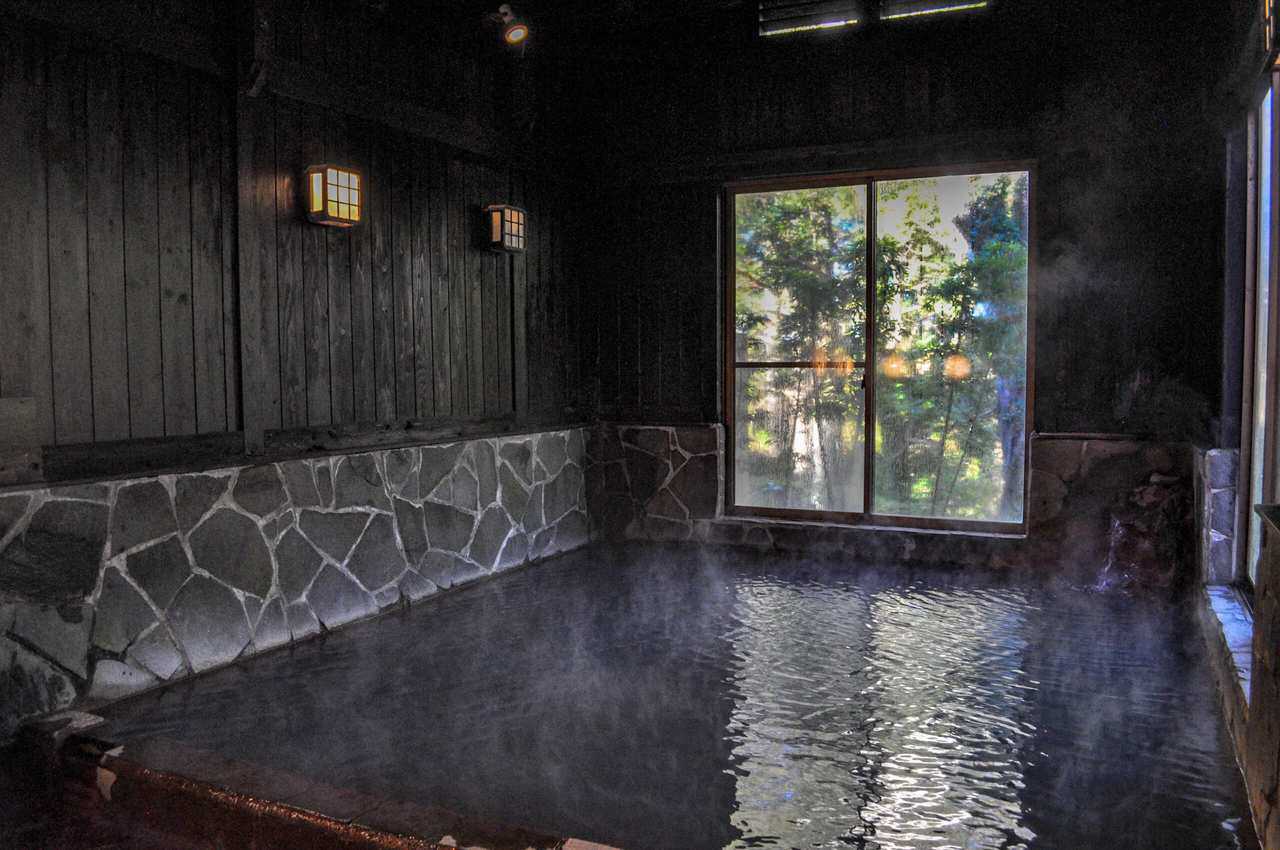 After testing the different indoor baths, I went to the large outdoor bath Sakura no Yu where I was able to try out a unique experience: taking a mud bath! The ryokan has indeed a space where you can cover yourself with natural mud. It is not normal mud from the dirt, but mud made of sulfur that you find in the onsen water.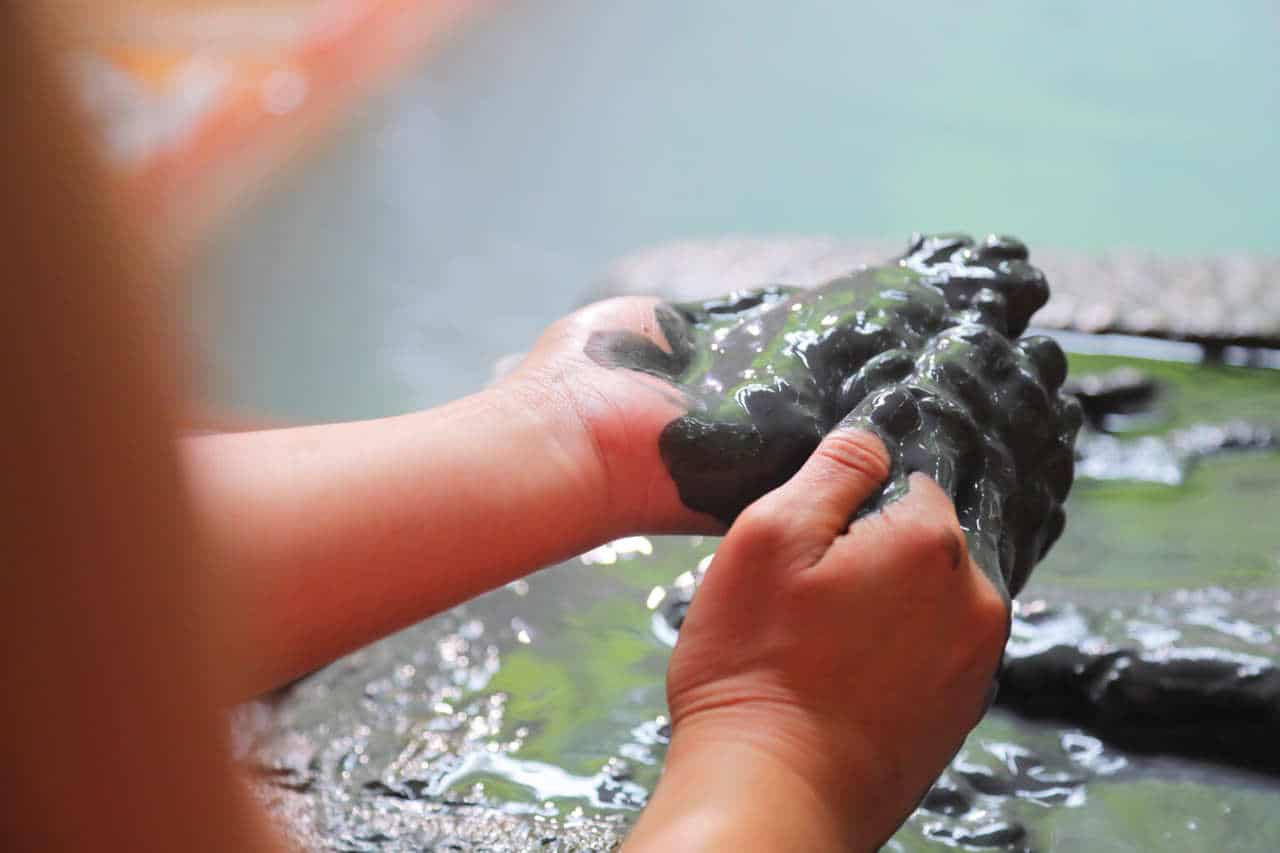 I had dinner in the restaurant of the ryokan where I tried nabe (Japanese stew) with juicy kurobuta black pork and seasonal vegetables. Once cooked, you just have to dip it in the egg yolk: such a delight! The restaurant also offers kaiseki menus based on local seafood and shochu (sweet potato alcohol). Perfect to warm up after a cold winter day.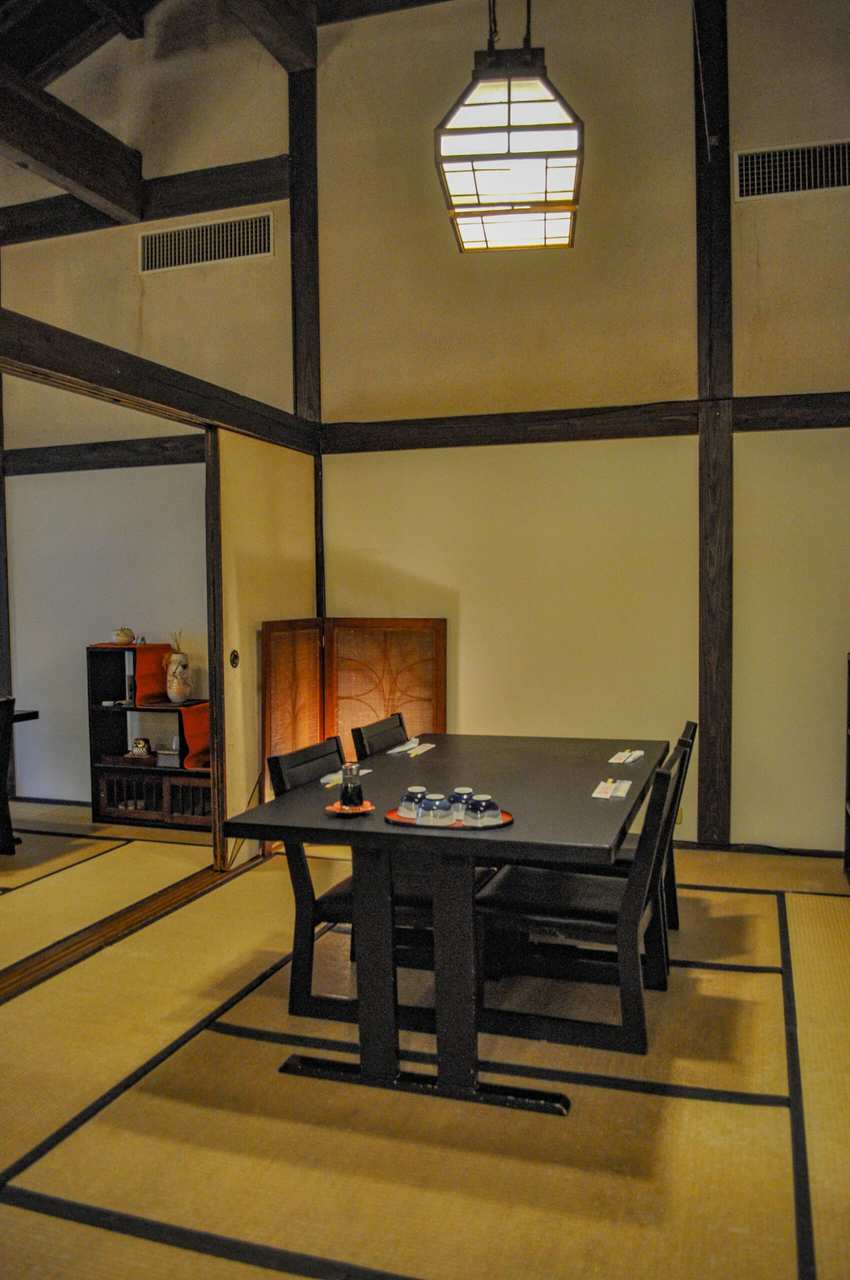 Back in my room, a soft futon had already been laid out on the tatami mats by the ryokan staff. I slipped into it and fell asleep while thinking about the wonderful memories of my trip to Kirishima.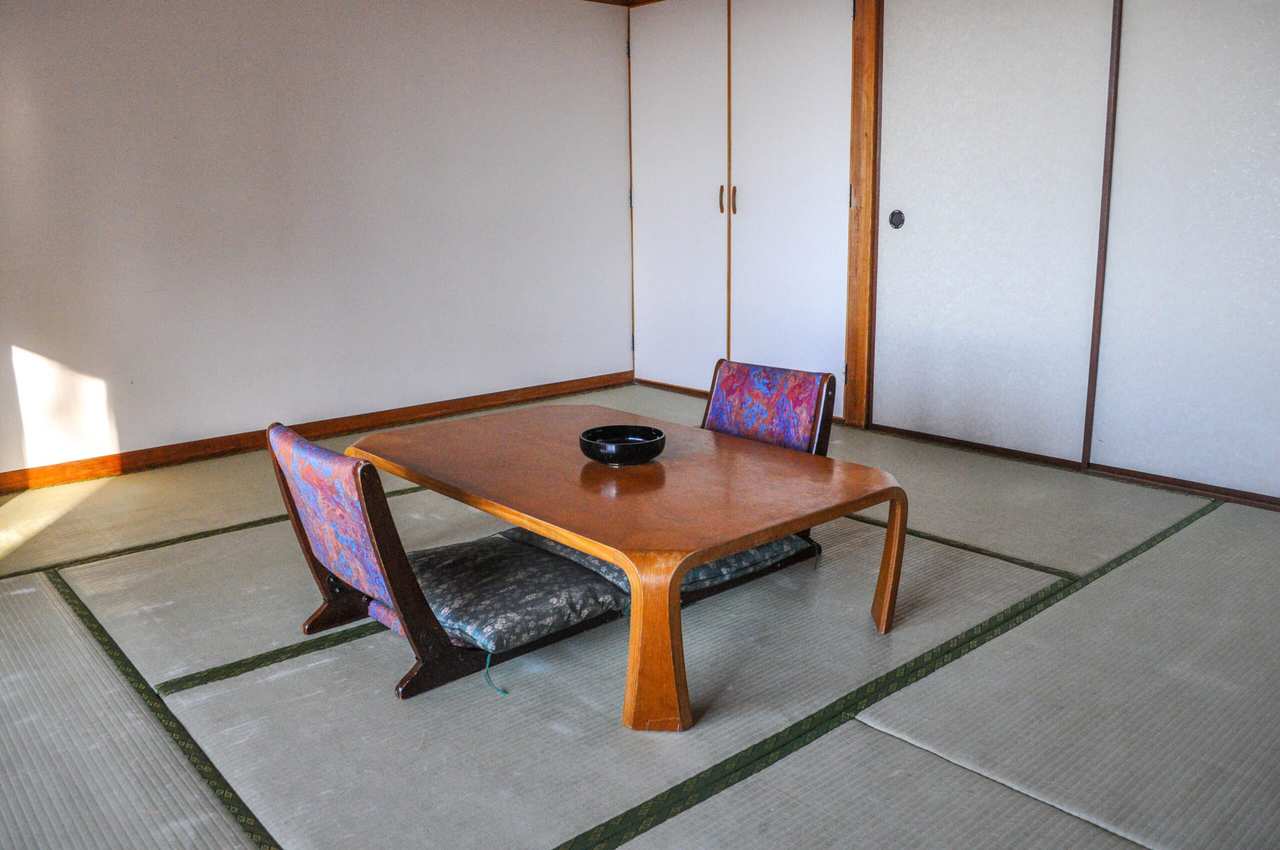 How to get to Kirishima
Kagoshima Airport (鹿児島空港) can be reached in a 75-minute flight from Kansai and in 2 hours from Tokyo.
From Kagoshima Chuo Station (鹿児島中央駅), Kirishima is reachable by several buses. However, renting a car is recommended to fully enjoy the area (you will find several car rental agencies at Kagoshima Airport).
Want to disconnect from your daily routine and go to the heart of the mountains to recharge your batteries? Kirishima is the perfect destination. This mountain range offers various outdoor activities where you can reconnect with nature while learning about Japanese mythology and relaxing in its dreamy onsen. If you are looking for a no-stress destination where you can breathe in the pure mountain air, put Kirishima on the list of your next vacation destinations!
Sponsored by Kirishima City.