Sponsored by Murakami City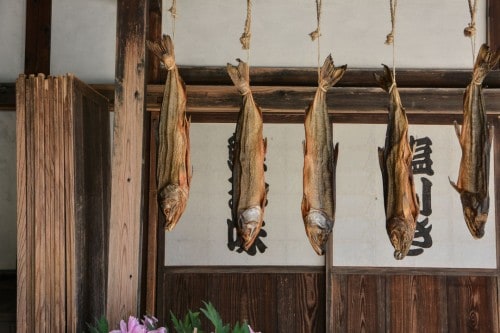 If you take a stroll around Murakami City, you are sure to see pictures of salmon everywhere. Indeed, Murakami is popularly known as a salmon town, due to its proximity to the Miomote River. This river is the lifeblood of the town, and the source of its salmon. Walking through the downtown area, you can see many restaurants specializing in this cuisine; there are reputed to be over 100 different salmon themed recipes served in Murakami. Not only the restaurants, but the purveyors of salmon are equally well known. I saw many such shops, some proudly displaying their massive catches outside at the store's entrance. When it comes to salmon, quality is king in Murakami.
Sightseeing Through Salmon City
Out of all the salmon shops, tops among them is Kikkawa. This family-run business goes back almost 400 years. The building itself is a marvel, looking more like a museum than a factory and restaurant. In the front is a sort of gift shop with all different kinds of salmon goods for sale. There was also a display advertising Murakami's refreshing Amazake, which is an alcoholic fermented rice drink commonly served at festivals. The Murakami variety, however, is non-alcoholic, so feel free to enjoy some before or after a bike ride around town.
Past the gift shop one will find the factory, some of which is open to visitors. There you can see about 1000 salmon hanging from the roof. These giant beauties weigh about 7 kilos each, and are prepared in a way unique to Kikkawa. According to the staff, these salmon had all been aged for 6 months. After 6 more months, the salmon would be ready to be sold. Unlike many salmon shops which smoke their salmon, Kikkawa lets them dry using cool air alone in order to preserve the natural flavors. The image of all of these salmon looking down at me was a little eerie, but there was a good reason for this. Simply put, the fine folks at Kikkawa, owing their business to their salmon, try to handle them in an honorable way. For example, when cutting the fish, Kikkawa salmon have two cuts instead of one, as the latter would be reminiscent of a samurai committing ritual suicide. Kikkawa also hang their salmon from the tail as opposed to from the neck like a criminal. I admit I was a little moved by this display of reverence toward their product.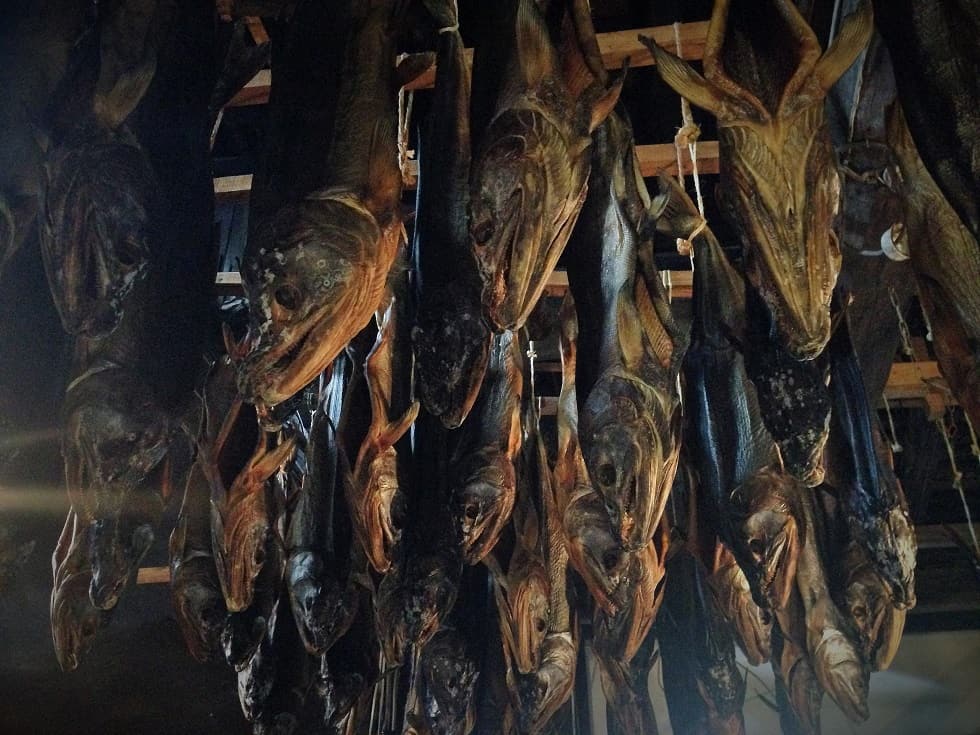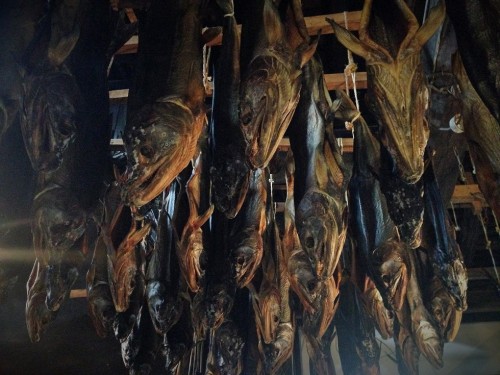 For those of you who want to get straight to eating, Kikkawa also has a restaurant on the premises featuring a few of their specialty salmon dishes. Even better is that reservations aren't required, so feel free to head on in!
A Rare Treat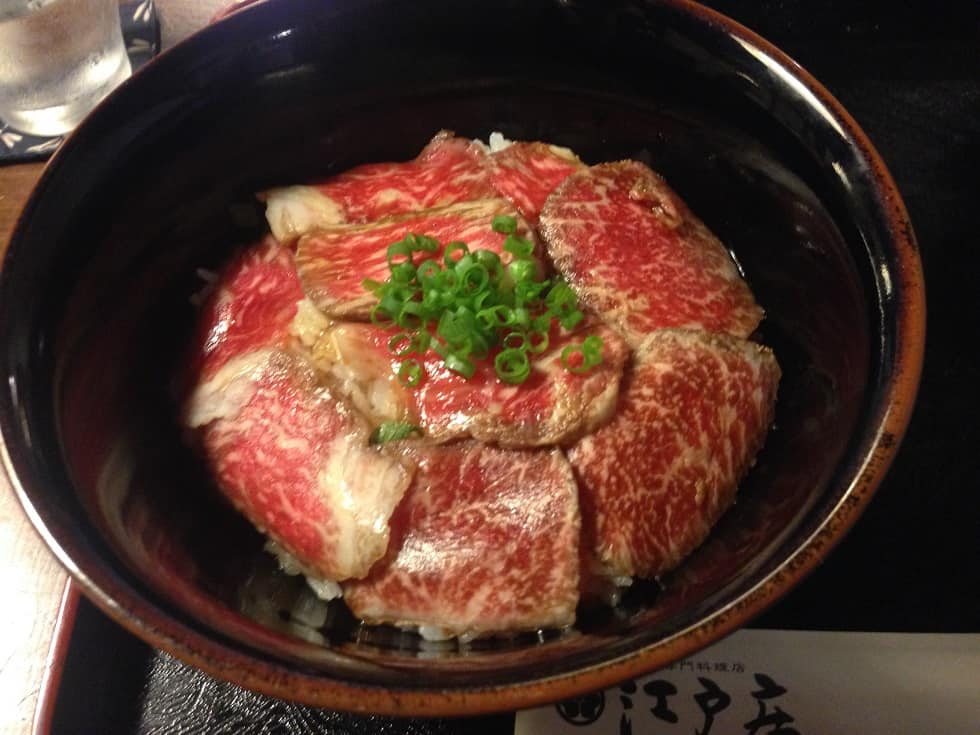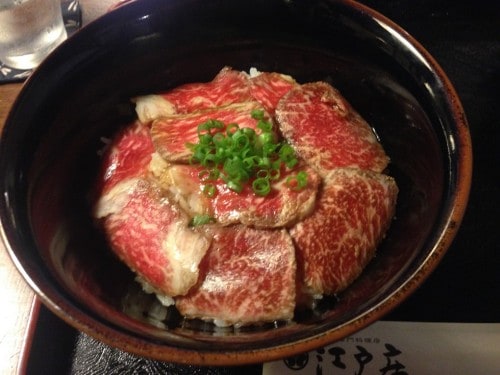 I, on the other hand, decided to sample another Murakami specialty: Wagyu Beef! Edosho is an unassuming restaurant located on a side street not far from the Miomote River that is famous for its Rare Steak Rice Bowls. It is a cozy place, with only about ten tables, some of them on tatami floor. Having binge-watched a lot of Gordon Ramsay lately, I was a little leery of being served rare meat at first, but this was a whole new experience for me, and a very positive one. Unlike your everyday Gyudon Beef Bowl. Steak-don features very delicate thin strips of high quality chilled wagyu on a bed of rice topped with onion and lightly dressed in soy sauce, served with some fresh clam soup. It is not meant to be overwhelming, so that you can understand the subtle flavors of the beef. The steak has a melt-in-your-mouth quality and a texture much like sashimi. Edosho is well-worth the price if you happen to be in the area.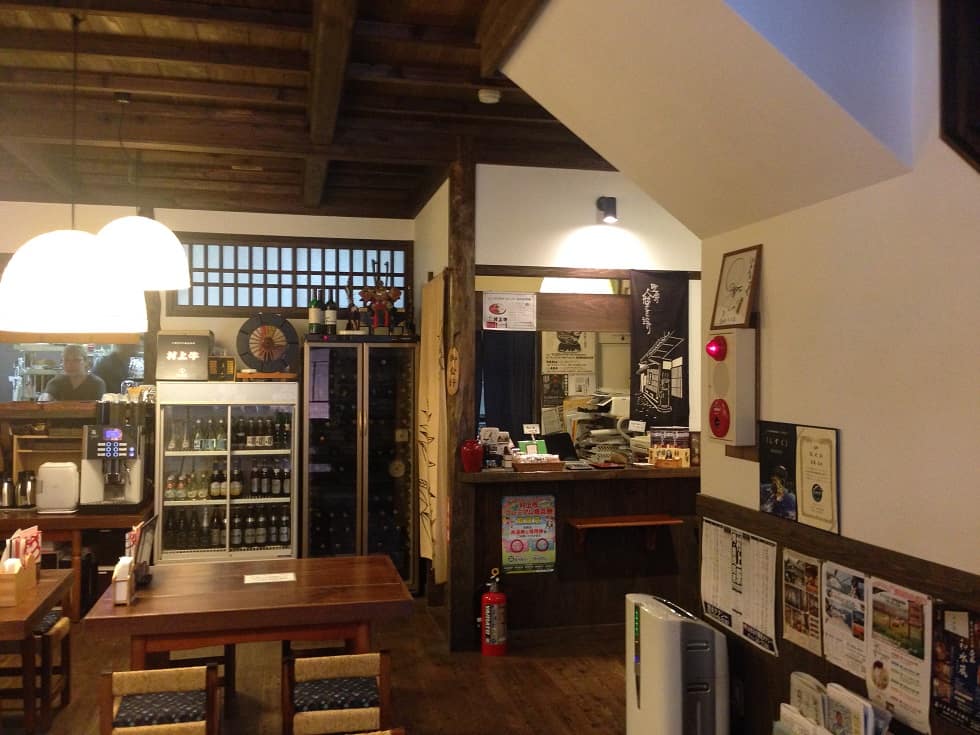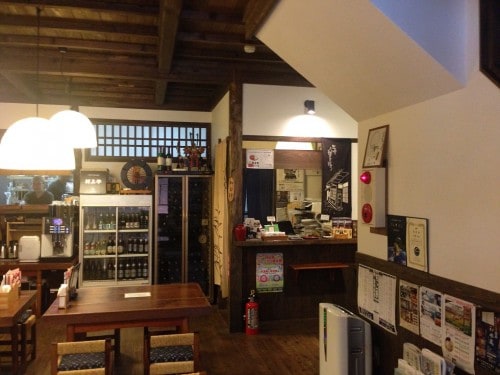 There are many long-time family businesses in the area, including the Fujimien Tea shop. They are very well known in Murakami for their varieties of quality teas, and popular among young people as well, who stop in for some delicious cold ice cream. I was still full from lunch, so I continued on to my final destination.
Last But Not Least: Sake!
The last stop on my gourmet tour of Murakami was the Taiyo Sake factory. This factory is famous around Japan for popularizing "Ginjo" class sake, a benchmark for fine sake that is still used today. I was brought to the tasting room by a friendly Mr. Kon, who took me on a taste test tour of all of Murakami's finest drinkables. In addition to the aforementioned amazake, (which was made here at Taiyo) I got to try a half dozen fine sakes. Some of the factory's award winning varieties include: Echigoryo, which goes well with sashimi, and Rikyudo Yuzu sake, a fruity flavored blend popular with young women. My favorite, the Umeshu plum sake, had a sophisticated note lacking in typical convenience store varieties. All of these types and many more are for sale at the shop. The tasting room itself was covered floor to ceiling with old sake ads, lovingly curated by the factory owner. It was a great look into the past of sake culture. After our taste test, we took a short peek into the old factory, which was constructed over 100 years ago. As we walked around, I noticed many balls of cedar hanging from the ceiling. These "sugi dama" are used to indicate the ripeness of the sake. They are put up when a new batch is started. When they change color from green to brown, the sake is ready.
While nearly every area of Japan has some kind of food or cultural export they'd like to be known for, what struck me about Murakami in particular was not just the salmon, but the town's dedication to local craft as a whole. The fact that there were so many family run eateries and small shops selling locally made goods in such a small area was rather heartwarming. On the other hand, seeing very few corporate family restaurants or 24/7 convenience stores- so common in other more urban areas- is what really made Murakami's dedication to "local" stick. The pride of this town was infectious, and I'd recommend a visit to anyone who wants to see the best of "inaka" small town Japan.