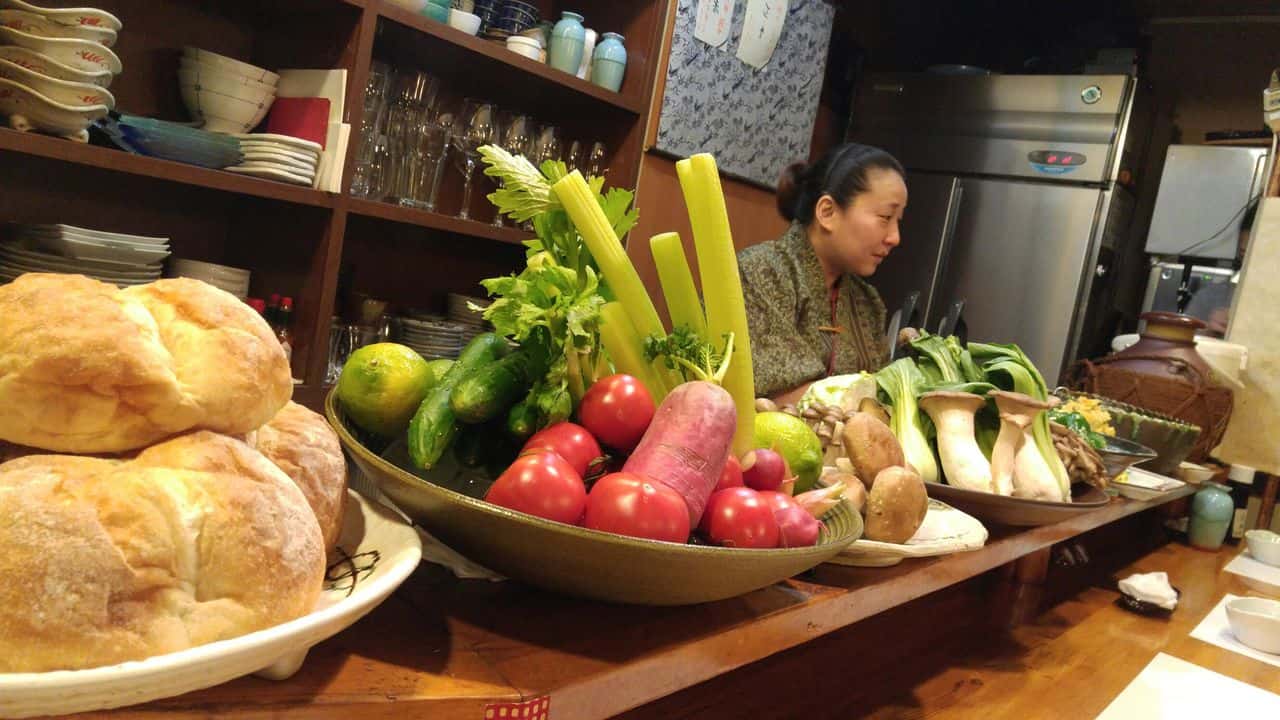 Yesterday evening the temperature suddenly dipped and I was hungry, as I still had work to do before finally heading for home. It was about grand time I visited a favorite izakaya of mine: Yasaitei in Shizuoka City. This is the kind of place you can enter any time provided it is not full (and it can be at certain times, such as on the weekend); have a quick snack, a drink, a little talk and move out.
When you know that all the food is healthy and satisfying you need not worry about your health or weight!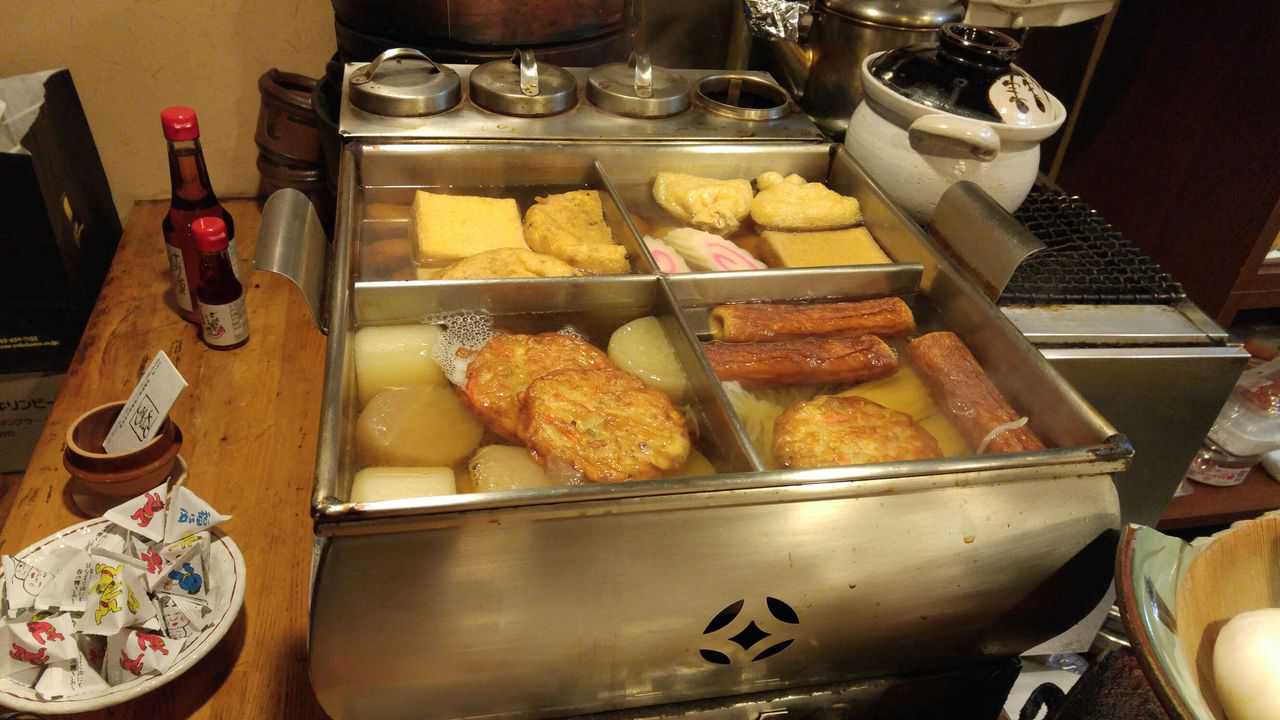 The winter food "Oden" can be translated with the French word "Japanese Pot-au-feu."
I had come early, as I know some delicious oden were ready for a warm dish at this cold time of the year.
Yasaitei's oden are particular for the fact that they are Kansai-style. They are cooked in a light broth, as opposed to the very dark soup prevalent in Shizuoka city. Although both are delicious, the former is far healthier.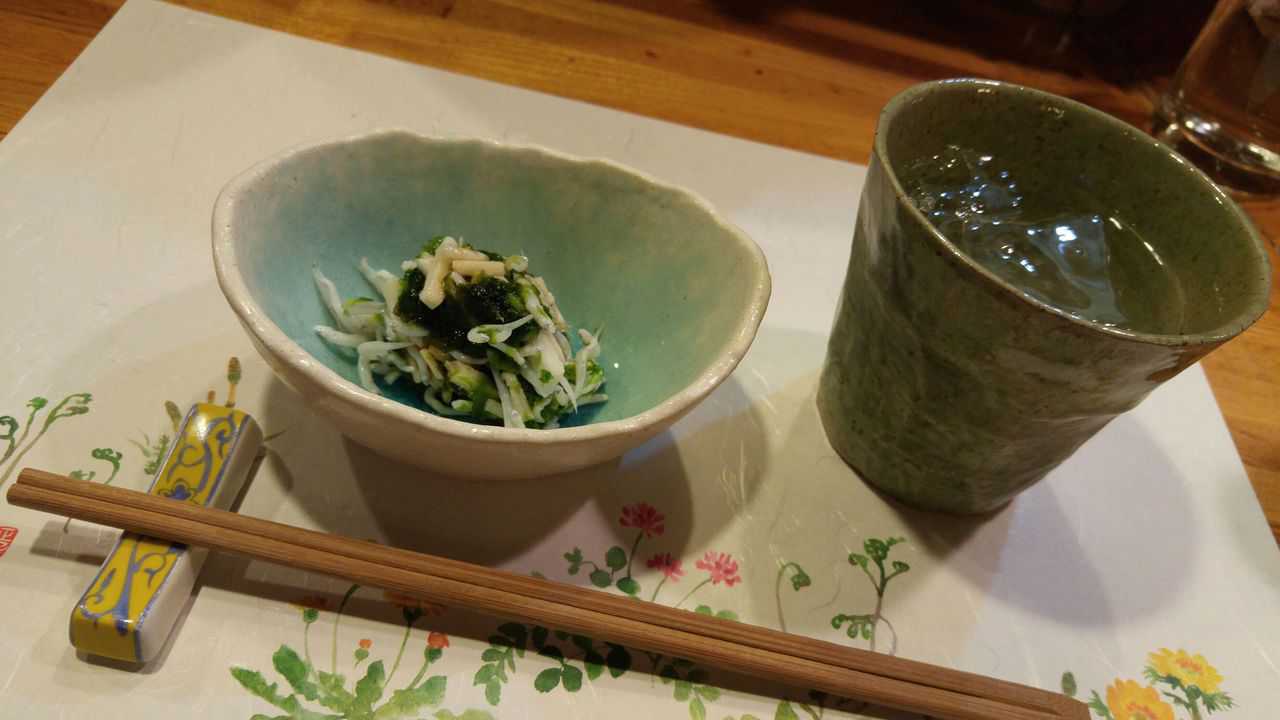 Before my oden was prepared, I ordered a glass of fine shochu from Amami Island in Kyushu and sipped it on the rocks with my o-toshi (snack coming with the first drink): seaweed, grated Japanese yam and shirasu/sardine whiting.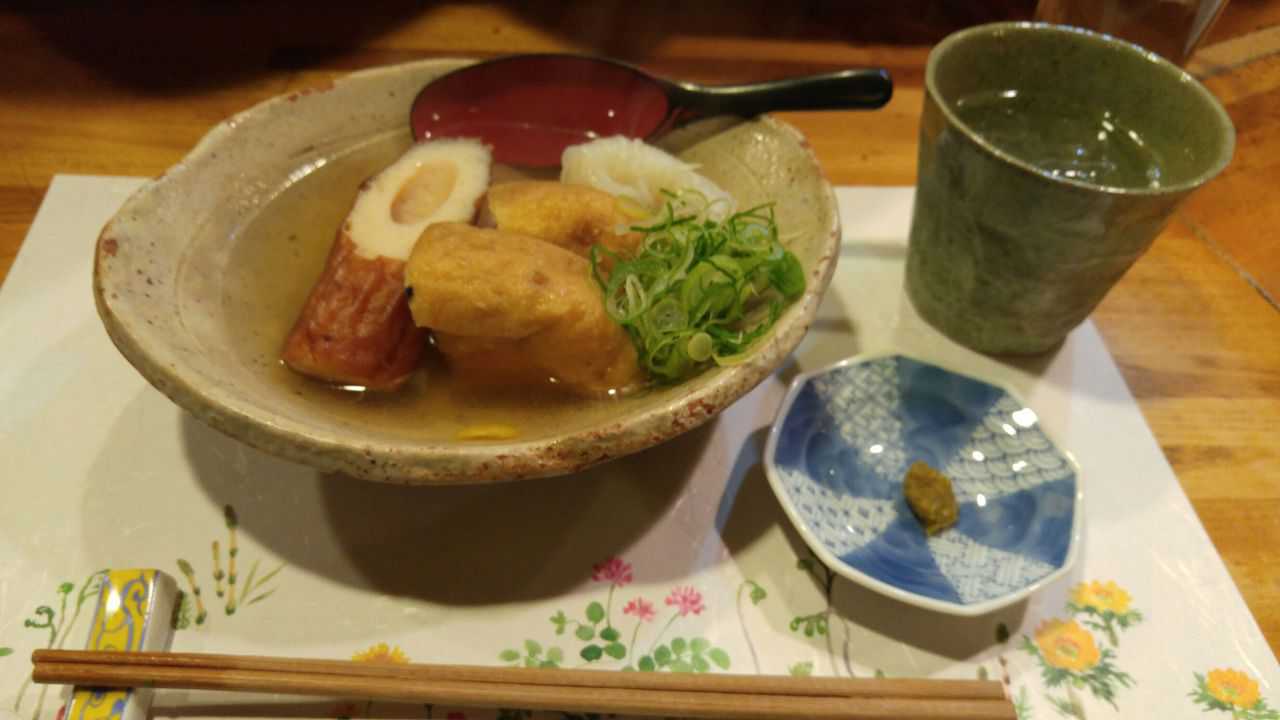 My oden dish served in traditional pottery with plenty of broth, chopped scallion, some yuzukoshio/yuzu, and pepper seasoning.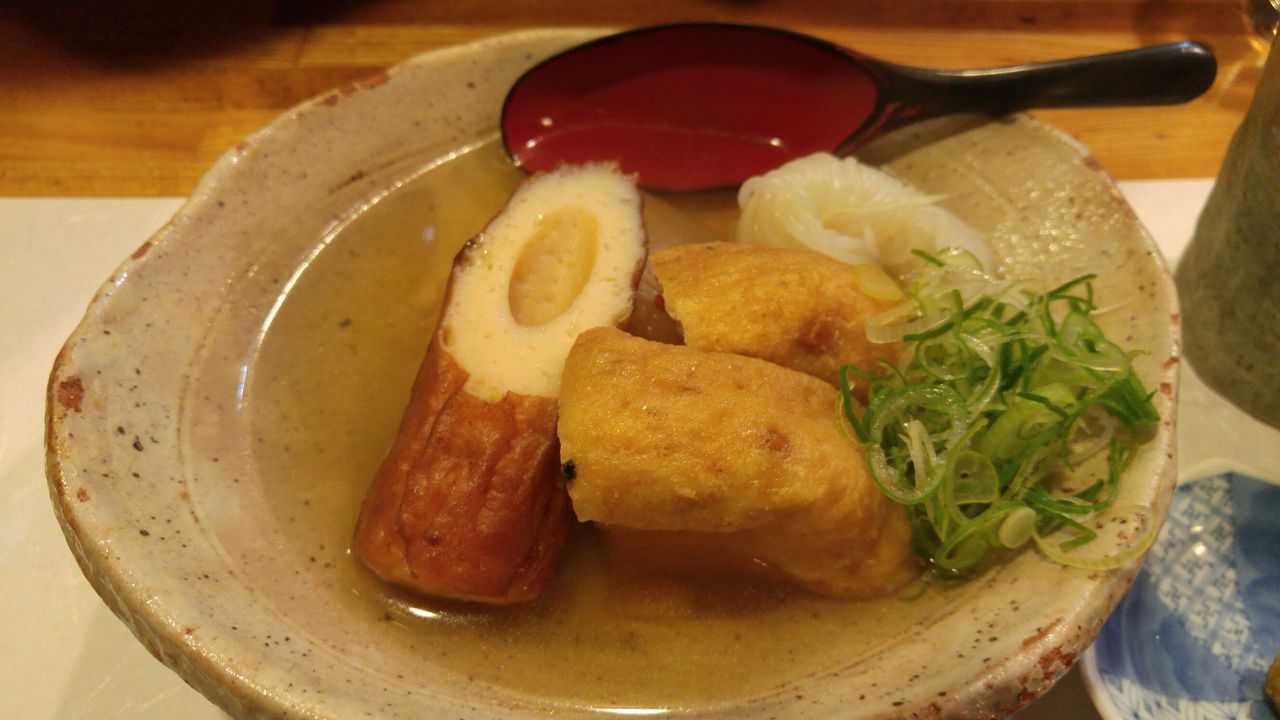 Chikuwa (fish paste tube), ganmodoki(deep-fried soft tofu), and ito konnyaku (Hard jelly filaments made with the tuber of a konjac) make up the bulk of the dish.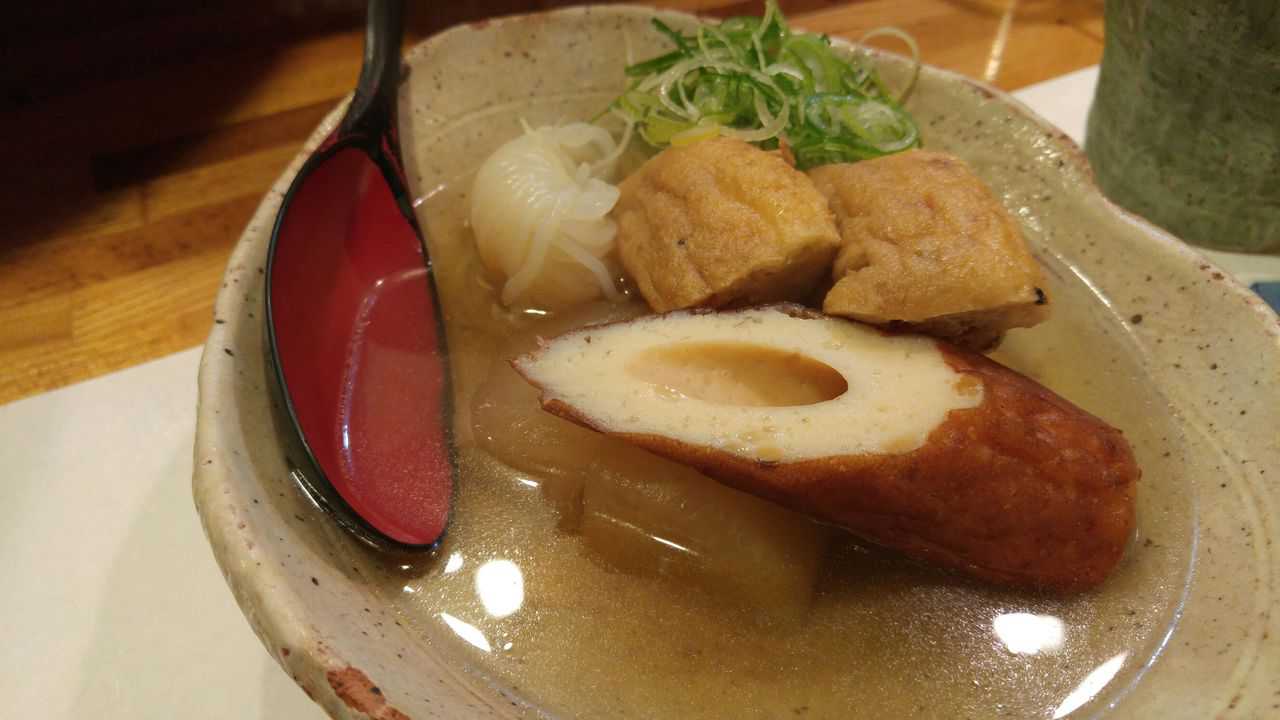 … And daikon under the chikuwa, simmered to a great softness and a very elegant taste.
I wish I could cook it for my friends back home in France!
Service: Excellent and very friendly
Facilities: Very clean, Beautiful washroom
Prices: reasonable
Strong points: Vegan and vegetarian Cuisine possible any time, Izakaya gastronomy, local products, oden. Good list of sake, shochu. Wines also available.
| | |
| --- | --- |
| Name | Yasaitei |
| Category | Izakaya |
| Address | 1-6-2 Tokiwacho Aoi-ku Shizuoka Shizuoka |
| Access | [map]1-6-2 Tokiwacho Aoi-ku Shizuoka Shizuoka[/map] |
| Opening Hours | 17:00-24:00, Closed on Sundays |
| Price Range | 3,000 yen 〜 5,000 yen |
| Payment options | Both |