In olden times, Hokkaido (北海道) was a wild frontier full of danger, adventure, amazing wildlife, and natural beauty. Thankfully, they've long since done away with the danger, leaving just the adventure and beauty for us to enjoy. Sapporo (札幌市) is the capital of Hokkaido Prefecture and by far its most famous city. Here you can enjoy some of the freshest seafood, best powder snow slopes, and most unique traditional culture of anywhere in the world. 
There's plenty here to fill an entire week and more. However, if you only have a short time to spare this winter, we have you covered. Let's dive into an ideal itinerary for your first trip to Japan's northern winter wonderland.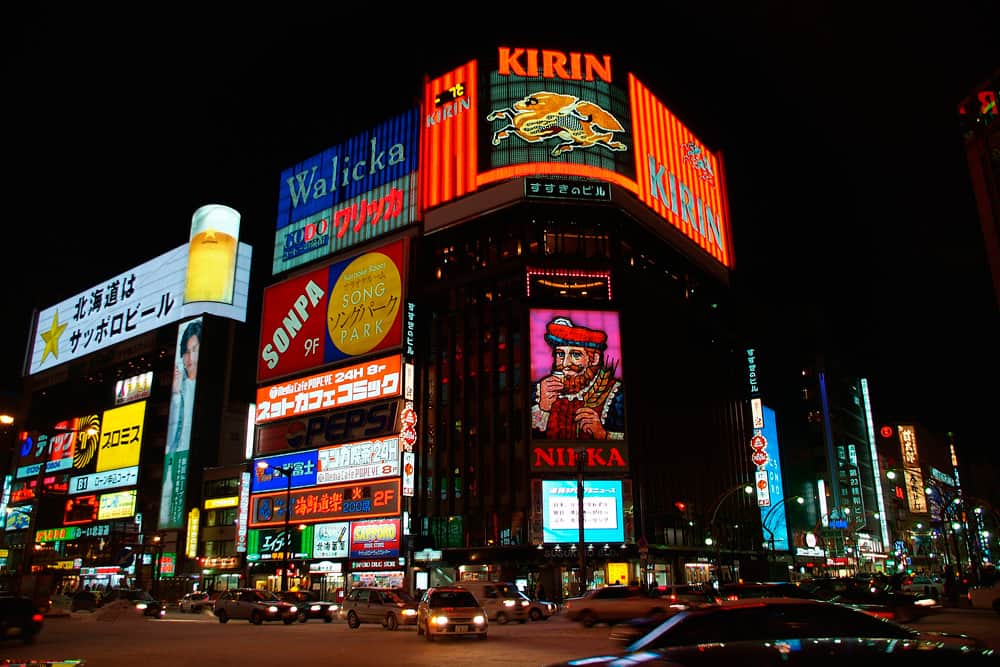 What to Eat in Hokkaido
Hokkaido is well-known around Japan for its strong agricultural pedigree; fantastic milk, cheese, potatoes, wine, and nihonshu (Japanese alcohol) are just a few of the many top products this island produces. As you can imagine, this makes for a pretty spectacular dining scene in the prefectural capital.
Ask any Japanese person what to eat in Sapporo, and they'll be able to list off at least a dozen mouth-watering dishes. The city is synonymous with fine food, and there's a good reason for that; Sapporo has access to some of the best seafood on the planet, as well as a long menu of hearty dishes tailor-made to cap off a day of winter wandering.
Fresh Hokkaido Seafood
You'll find triple Michelin-starred Japanese sushi restaurants like Sushi Miyakawa here, where a series of expertly-crafted sushi dishes are served one after the other in omakase (chef's choice) style. If the Michelin price tag is a little rich for your tastes, you can always swing by Nijo Fish Market (二条市場) instead to sample the same premium Hokkaido seafood right at the source.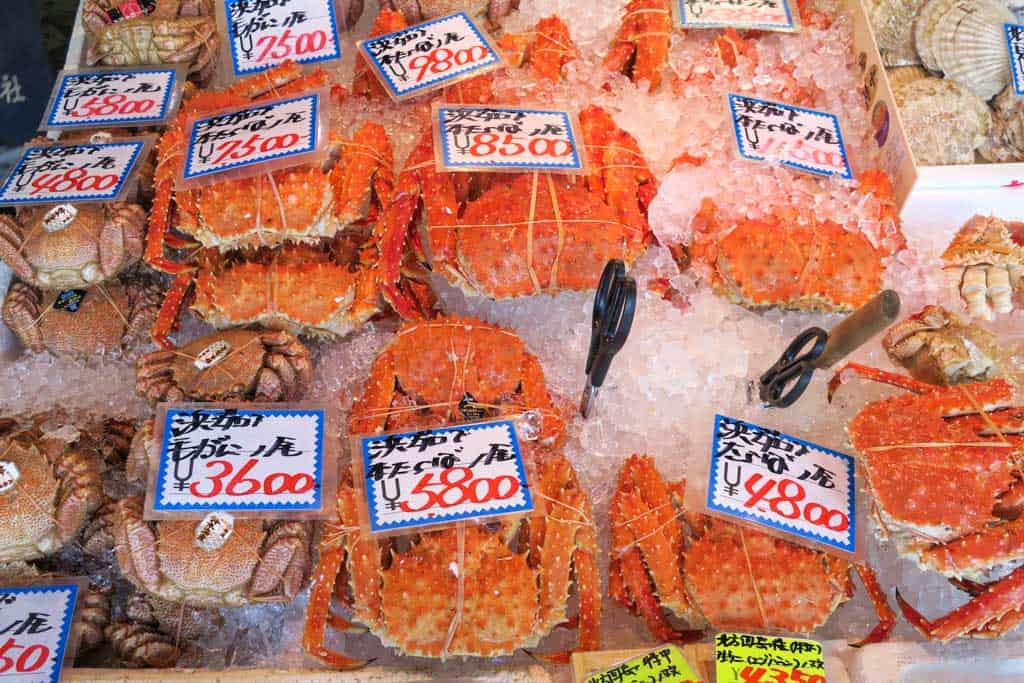 Nijo Fish Market has been the beating heart of the city's seafood culture for over 100 years and makes for a lovely piece of lunchtime sightseeing. Take a wander and choose from one of the dozens of restaurants in the surrounding area and market itself. Expect delicacies like Hokkaido king crab, super-fresh uni (Hokkaido sea urchin), and ishikari-nabe: a salmon and vegetable stew listen from the cookbook of the Ainu, the native people of Hokkaido.
Hokkaido BBQ and Curry Soup
For a change from seafood, yakiniku fans will want to try Genghis Khan barbecue (pronounced by the Japanese as jingisukan). This dining style is a Hokkaido specialty, which sees juicy pieces of lamb and mutton cooked at your table on a grill.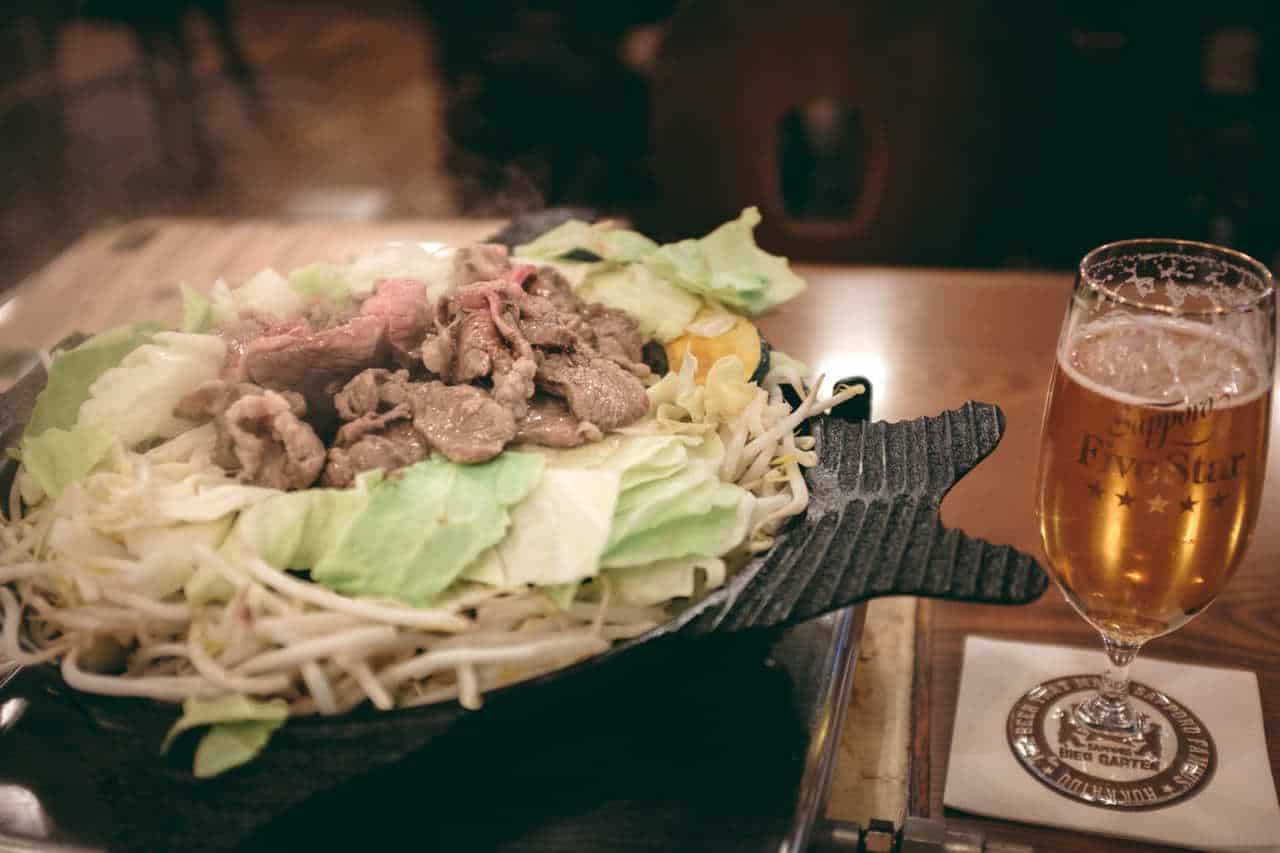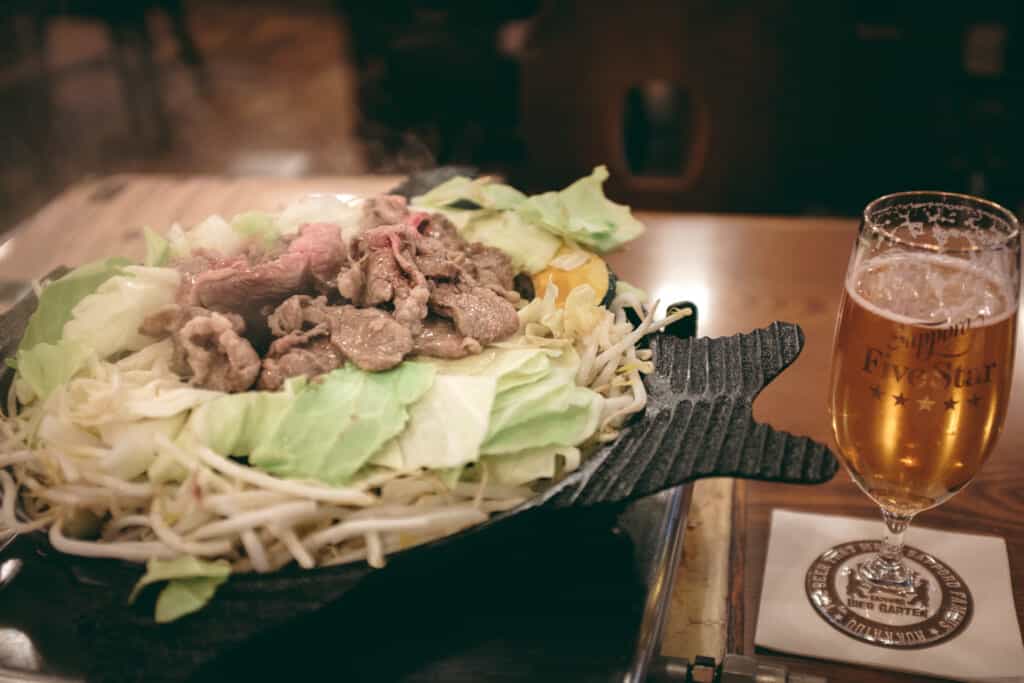 The coup de gras, in my opinion, is Hokkaido soup curry. There's nothing better for beating the Sapporo winter chills than a huge bowl of vegetables and meat in a rich and spicy curry broth. The local chain Soup Curry Ramai is one of the best places to try it, with fantastically big portions and a high level of customizability.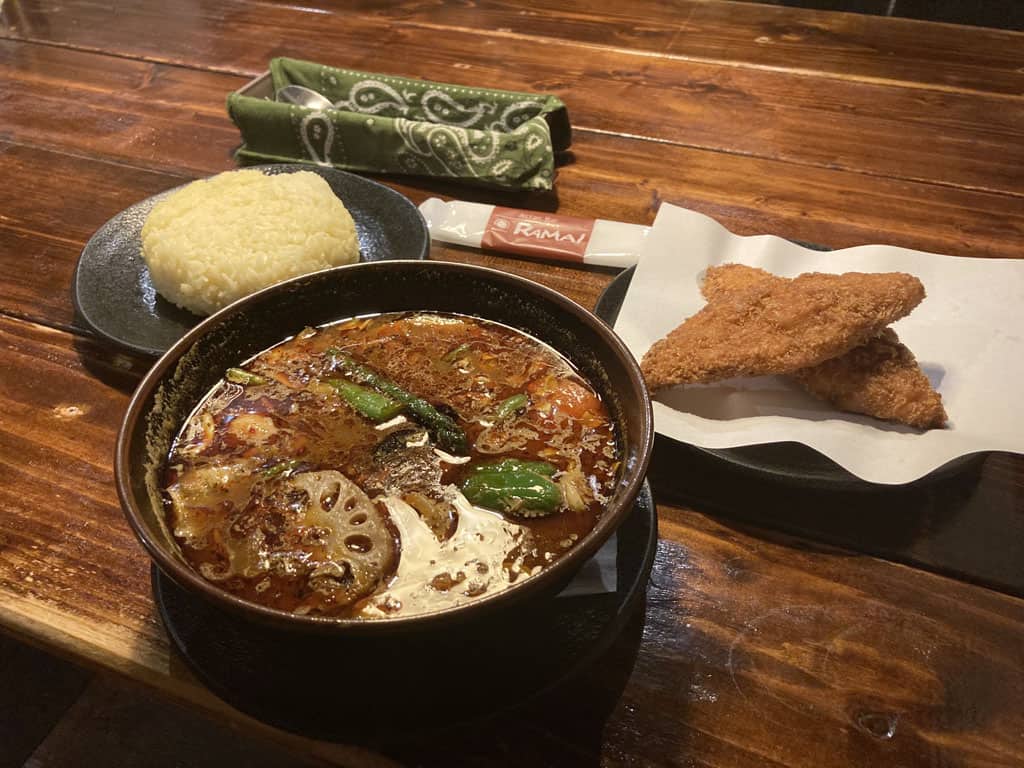 Where to Go for the Best Views in Sapporo
There's no shortage of Sapporo sightseeing spots to fill up your afternoons. Odori Park is one of the cultural hearts of the city, and the venue for many of the main festivals throughout the year, including the famous Sapporo Snow Festival. Sadly all of these matsuri (festivals) have been suspended for 2021 for obvious reasons, but we can't wait for their return next year!
Even without festivals, the park is still a lovely place to visit. It covers the space of a whole 12 city blocks and offers a great view of the Sapporo TV Tower, which is lit up at night. On the other side, going up the tower itself offers some lovely views of the park and the city beyond.
Another lovely view of the city can be found at the top of Hitsujigaoka Observation Hill. At the top, you'll find a statue dedicated to Dr. William S. Clark, an American professor who was one of the founding fathers of Sapporo University. He looks out over a nice panorama of the city and the Ishikari Plains beyond.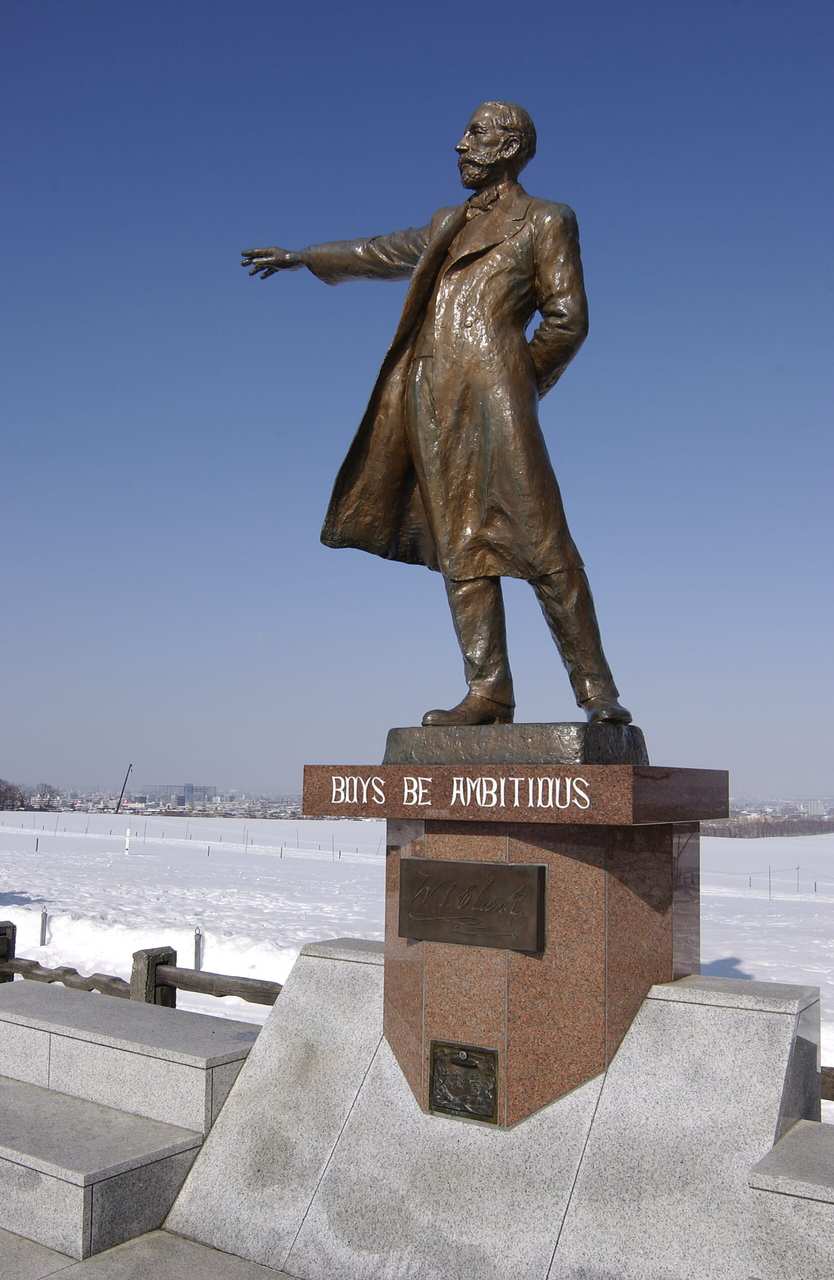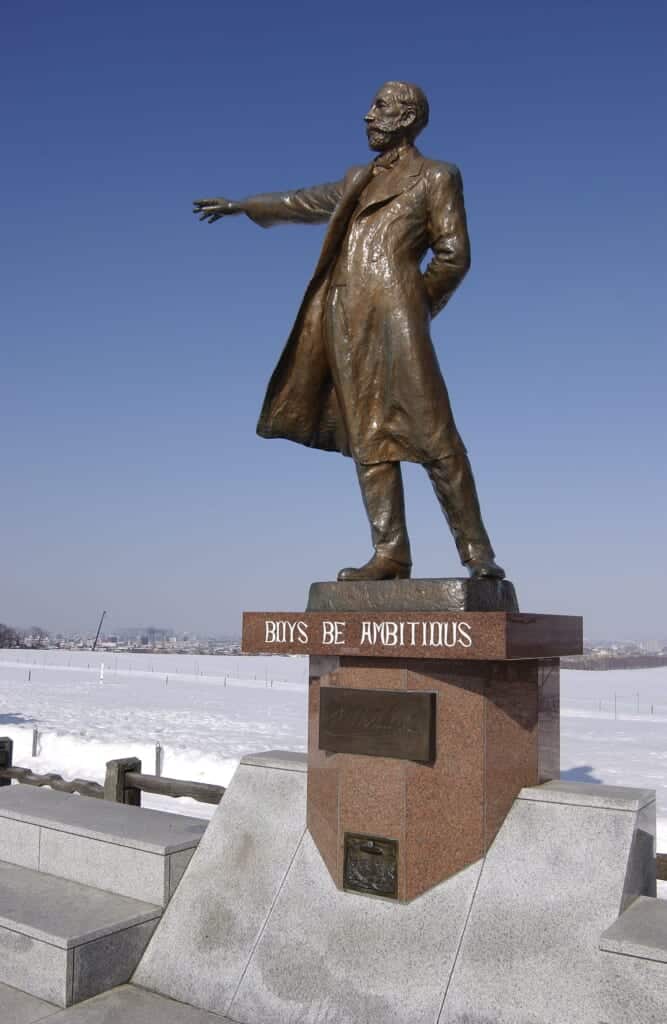 Hit the Ski Slopes at Sapporo Kokusai Ski Resort
Maybe you aren't content with just looking at the landscape, and you'd prefer to hurtle down it at speed. You don't have to go far from the city to do so, as ski areas like Sapporo Teine Ski Resort, Sapporo Bankei Ski Area, and Sapporo Kokusai Ski Resort can be reached in under an hour from the city center. 
Niseko is arguably the main hub of skiing in Japan, so here you can sample Hokkaido's legendary powder snow alongside the locals. That's because Sapporo Kokusai Ski Resort is largely off the tourist radar, making for a more authentic, Japanese snow sports experience. A round trip bus and lift pass combined ticket costs just 5,500 yen, so it's easy to see why the local powder-lovers flock here whenever they get the chance.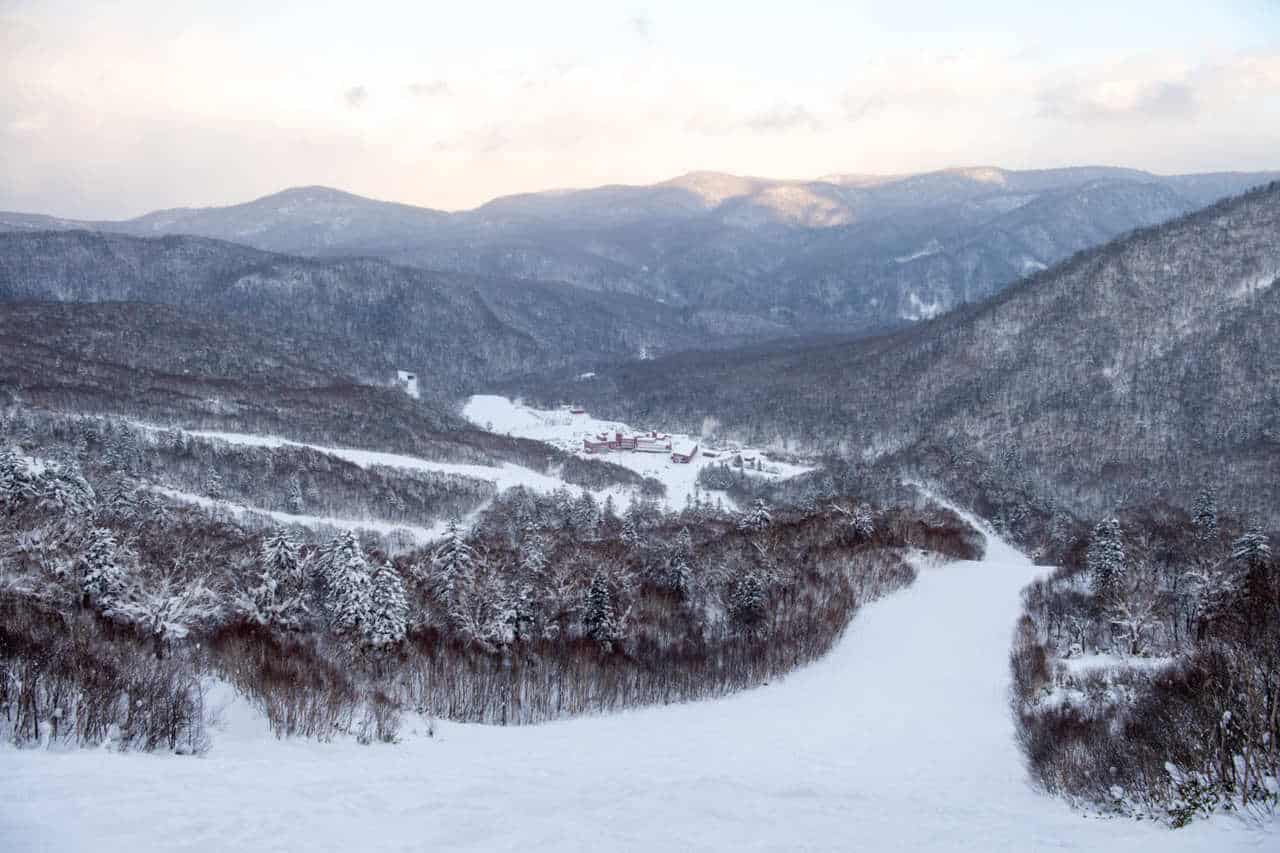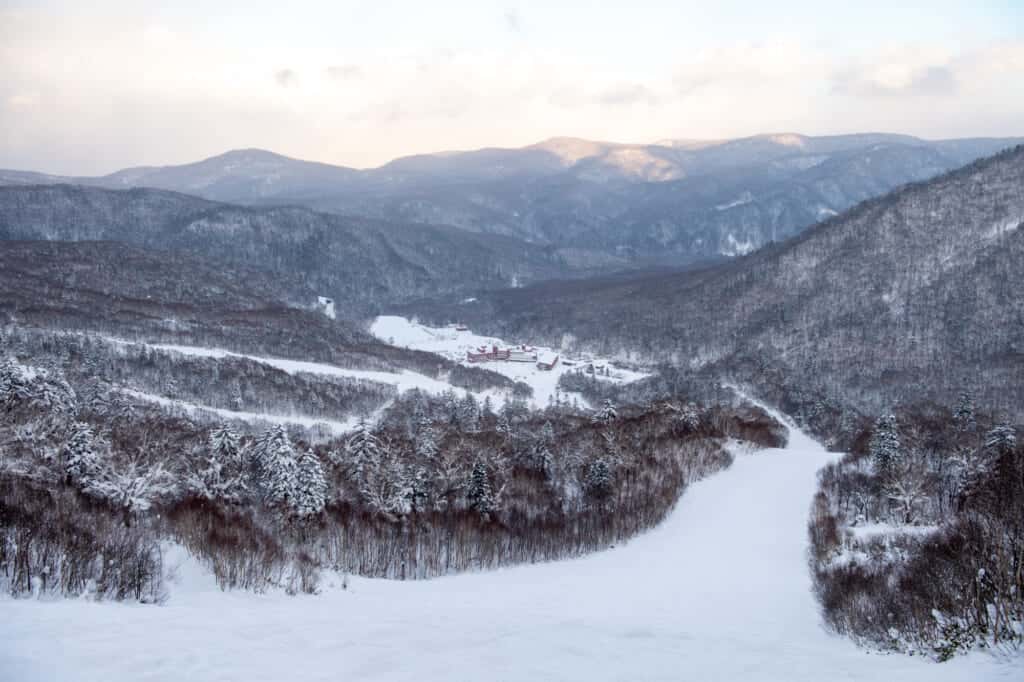 Those who want the full powder snow experience, look beyond the handful of runs and into the off-piste areas. These are pretty expansive and offer the chance to ride completely fresh powder snow for those with the skills and experience to take it on. Skiing in Sapporo is a must-try for anyone with even a passing interest in snow sports — you've likely never had snow conditions this good before.
Rest and Rejuvenate at Jozankei Onsen
The perfect way to finish up a weekend of winter wandering in Sapporo is with a relaxing trip to a natural hot spring (onsen). The Japanese isles are heavily volcanic, and Hokkaido is no exception. Steaming waters spring up all around the island and are collected in pools where bathers gather to rest their aching bones.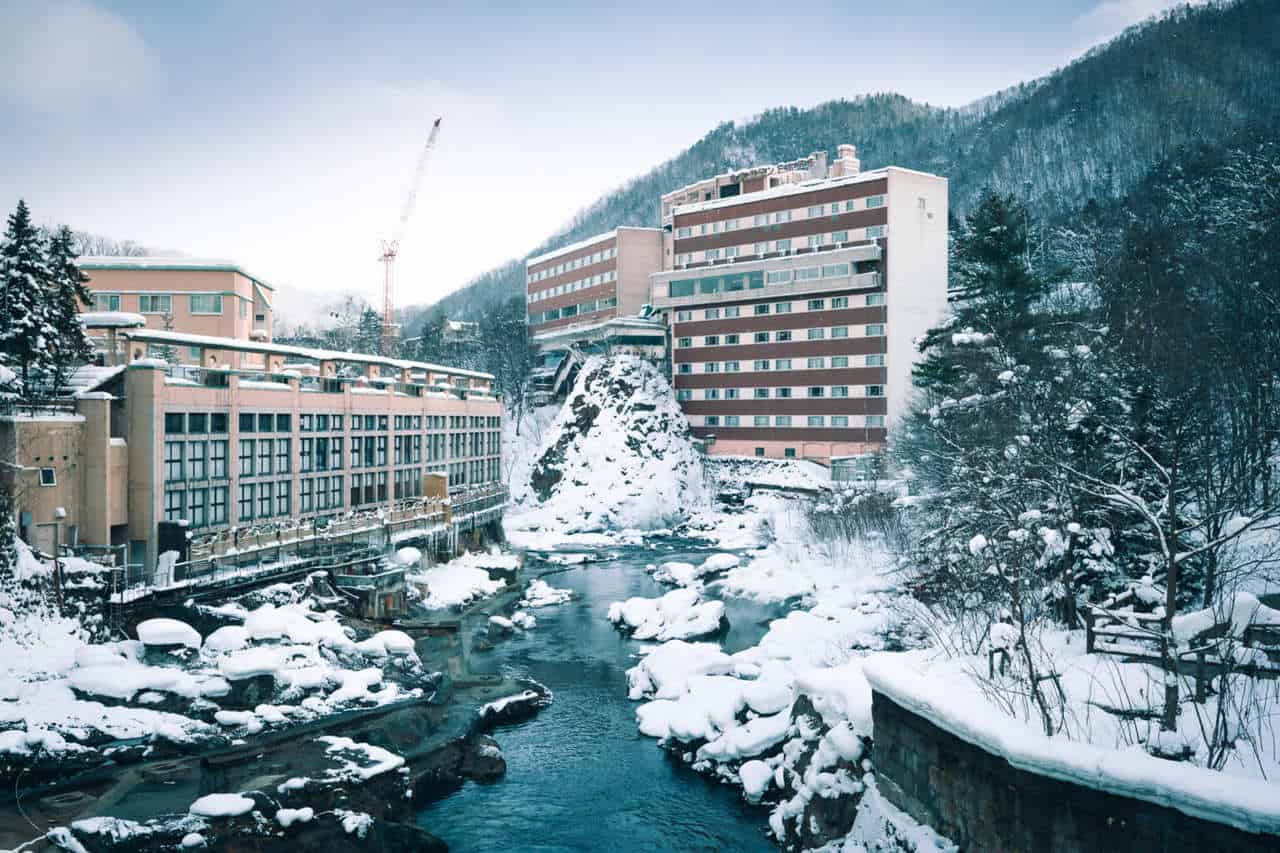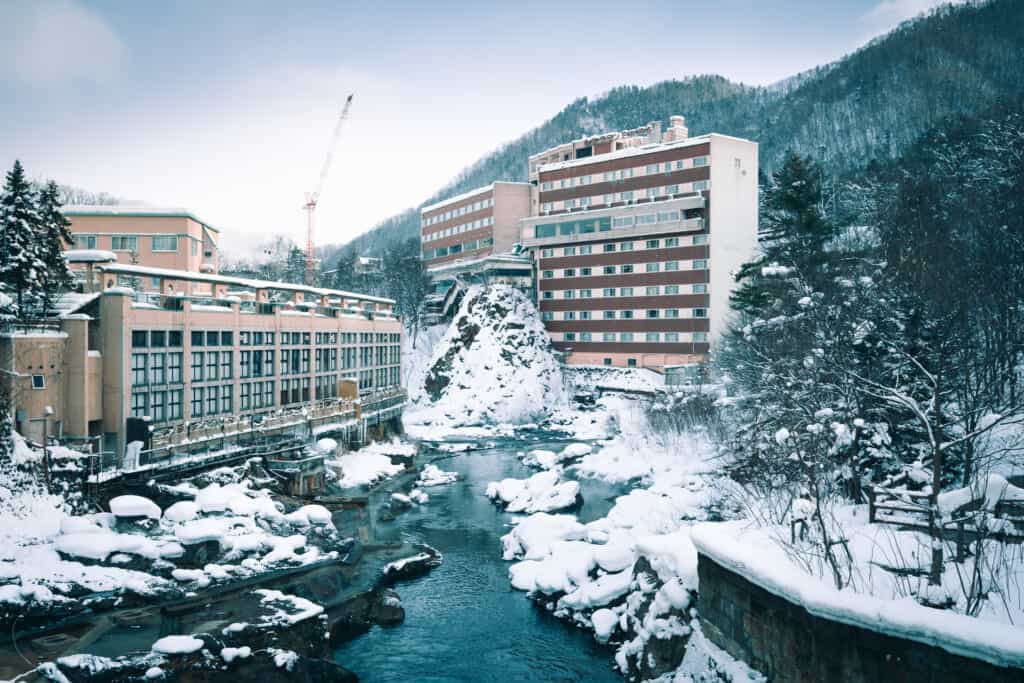 Be warned: onsen are not for the sheepish, as these baths are strictly for nude bathers. One of the best onsens near Sapporo is Jozankei Onsen (定山渓温泉), a hot spring town just about an hour outside of town.
People have been flocking here to beat the cold since the Meiji Era (in the 19th century), when a monk discovered the waters and decided to open a healing spa. It's thought that the mineral-rich waters can have therapeutic effects for a wide range of health conditions.
To this day it remains one of the most popular and easily accessible onsen spots from Sapporo. It boasts dozens of traditional Japanese ryokan inns with their own baths. Public baths and free foot spas are also dotted around town. Day entry to a ryokan's bath typically costs from 500 to 2,000 yen, but for the full luxury experience, consider staying overnight in a traditional tatami room.
Once you're feeling all nice and Zen, head out for a walk around town to enjoy the beautiful scenery of the valley. You'll spot steaming water bubbling up through the rocks all over the place, from the 56 different springs which feed the baths of the ryokan.
How to Get to Sapporo
Sapporo city is easily accessible from New Chitose Airport (CTS). It has links to most major airports around Japan, including both Haneda and Narita. From Tokyo, prices average out at about ¥5,000 to ¥7,000 each way.
To get to the Sapporo city from the airport, take the Rapid Airline trains from New Chitose JR Station (JR新千歳駅) inside the airport for a 30-minute ride to Sapporo City. You can also take a shuttle bus that runs between the airport to various locations in Sapporo city.
Whether you're a hot spring lounger or a powder snow carver, Sapporo has plenty on offer to suit your tastes. We've only just scratched the surface of Japan's northern jewel, so if you follow our tips for the best Sapporo vacation itinerary, you're sure to discover plenty more great experiences along the way.
Happy exploring!
Sponsored by Hokkaido Ski Promotion Council