Brilliant white buildings and perfectly manicured trees line the streets and alleys of Kitsuki (杵築), a castle town in the Oita Prefecture, Kyushu. The city is home to around 30,000 people, and is also lucky enough to have two samurai districts: one in the south and another in the north. Together, they sandwich the commercial district road (Nakamachi) in the middle.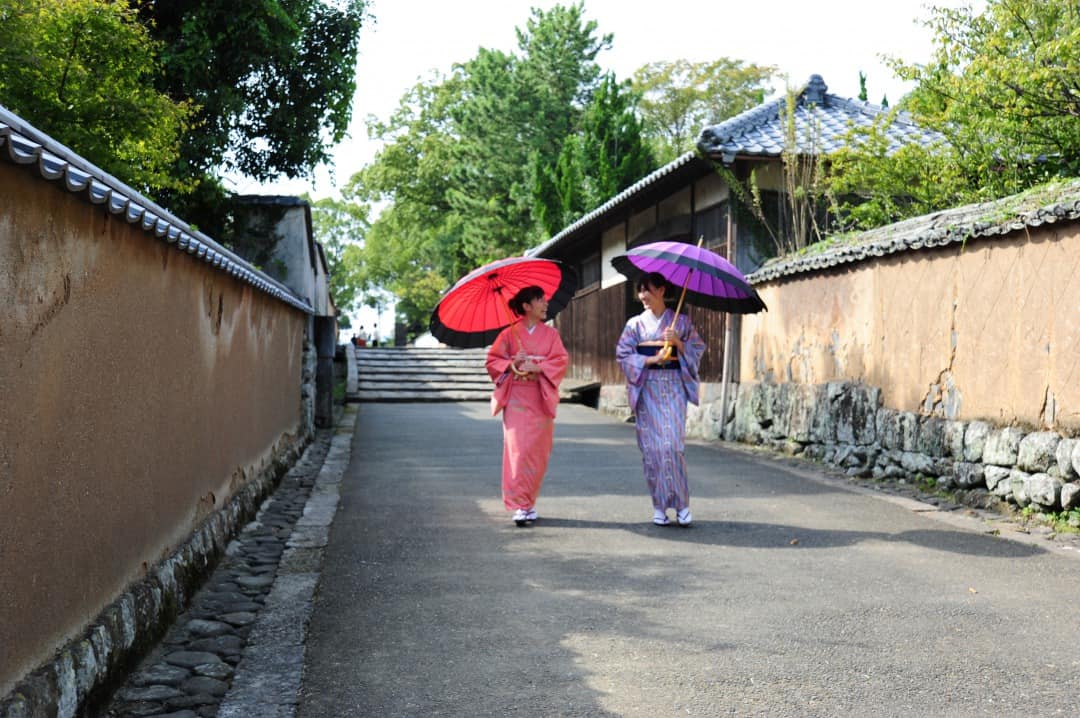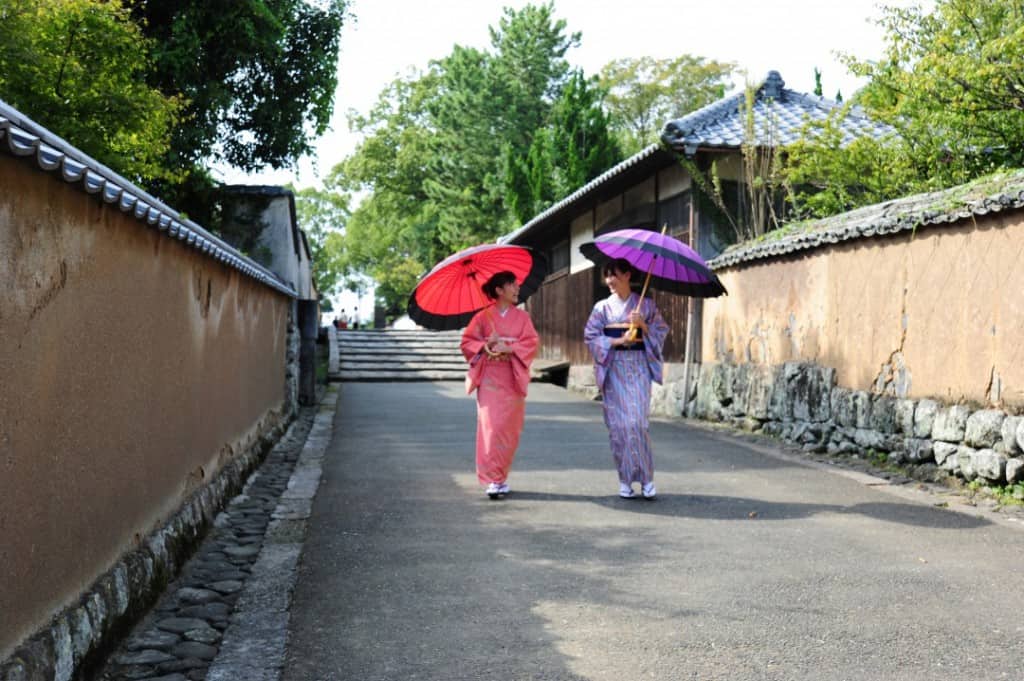 The most famous samurai residences in the area are the Nomi Residence (Nomi-tei), Ohara Residence (Ohara-tei), Isoya Residence (Isoya-tei), Hitotsumatsu Residence (Hitsomatsu-tei) and Sano Residence (Sano-tei). The Ohara and Nomi residences offer free admission, and the Nomi Residence also has the added bonus of also being home to Dai no Chaya (台の茶屋), a teahouse, come restaurant, come cozy Japanese café.
The city offers an English map of Kitsuki (amongst others) which helps people with limited Japanese capabilities (like me) to navigate themselves. On a hot, bright July morning, I made my way to Dai no Chaya for tea and Japanese sweets. First though, I wandered around the sloping alleys and backstreets to document as much as I could about this samurai city…
Exploring Kitsuki's Samurai Residences
My walk started with Kita-dai – the northern samurai district. This area is home to Nomi-tei, Ohara-tei and Isoya-tei. Isoya-tei was once used as a resting place by the local feudal lord, but has now been converted to an art museum. If you'd like to have a look around, it costs only 200 yen.
From the commercial district, the Kita-dai area is only a few minutes walk away, via the wide stone steps (shown below) off the main street. The rustic look of the stone, against the bright white buildings and walls is extremely photogenic! The Kita-dai area was extremely quiet when I was there – with only a handful of people around – but many of them were stopping to take pictures.
Heading south, over the commercial district took me to the Minami-dai samurai area. Some of the buildings around this area were occupied, so I was careful about taking pictures!
One thing that struck me about the areas of both Kita-dai and Minami-dai was how well concealed some of the buildings were. Most areas are accessible by walking through a roofed wooden gate, and because of the enclosing walls surrounding everything, there is certainly an element of surprise whenever you step through one of them.
Dai no Chaya, the Japanese Tea House at Nomi-tei
After building up quite an appetite from my walk, I headed back to Kita-dai to enjoy some refreshments at Dai no Chaya.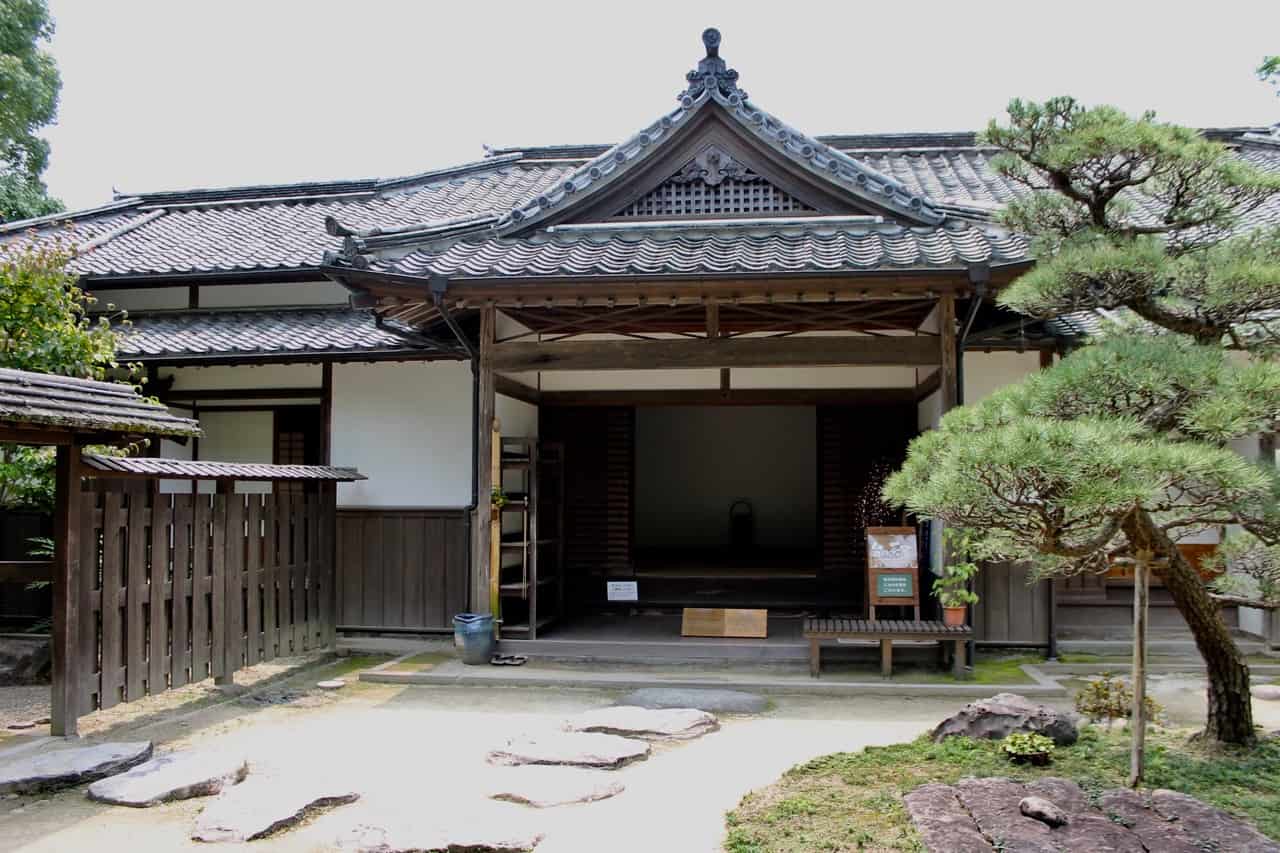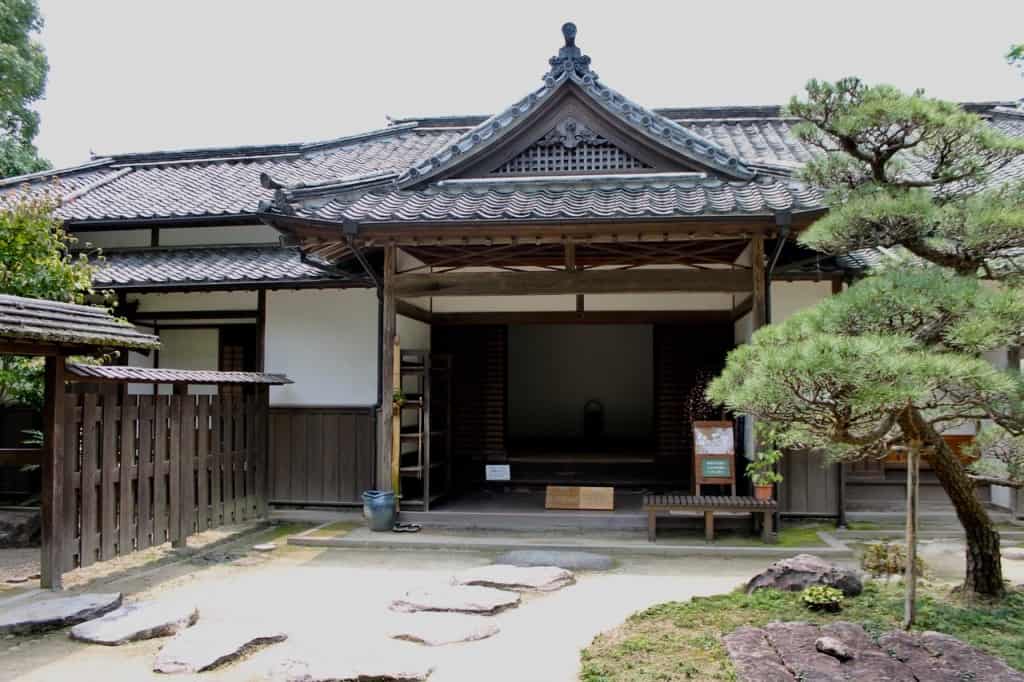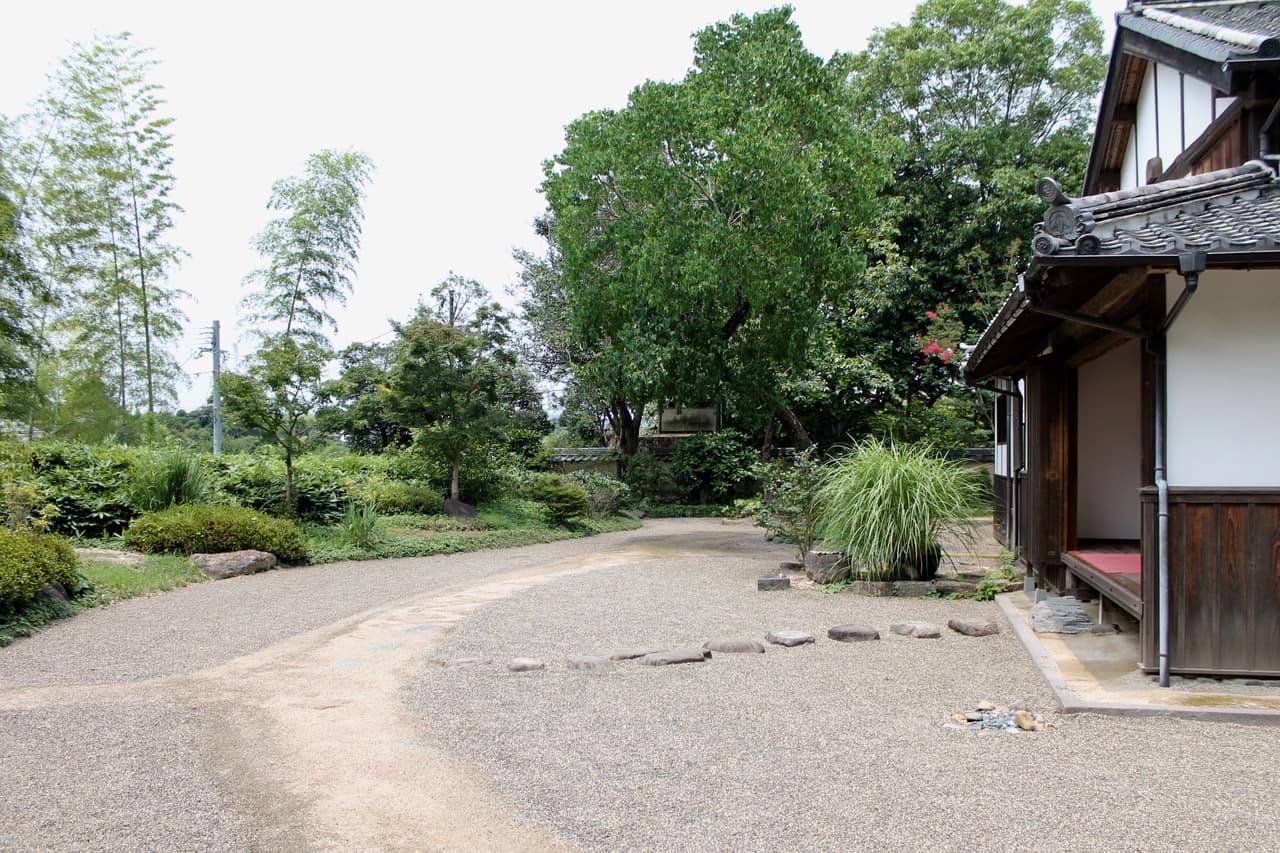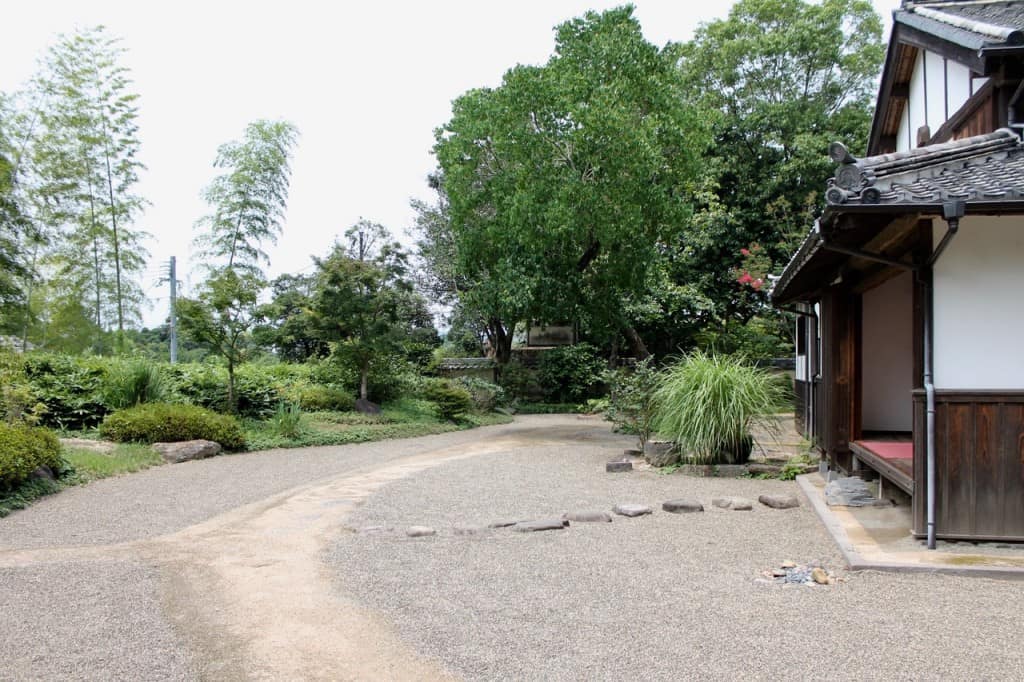 This former samurai residence showcases traditional Japanese architecture and décor. Outside, the dark wooden panelled exterior perfectly complements the gently curved eaves. Inside, moveable shoji (translucent paper doors) and tatami flooring, along with the contrasting outside greenery, create a relaxing and peaceful environment.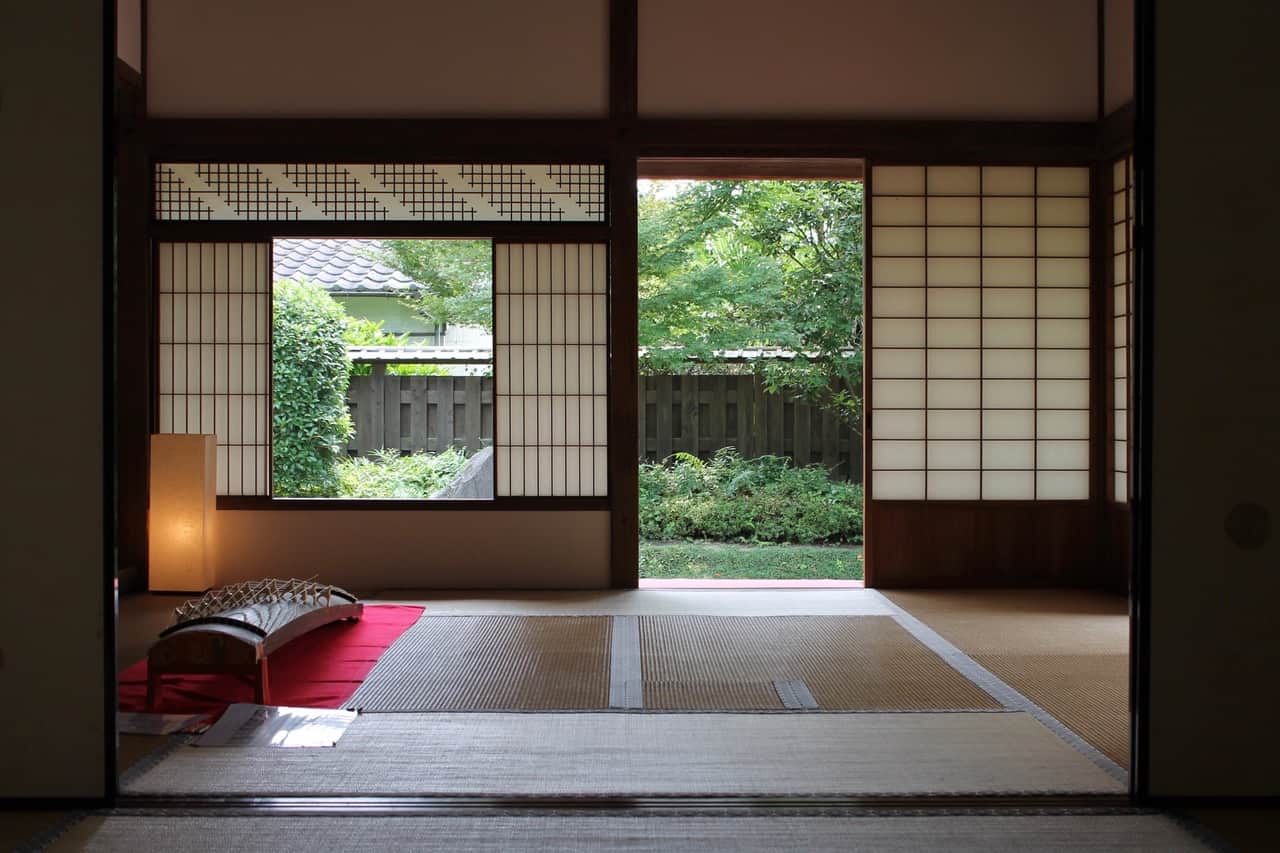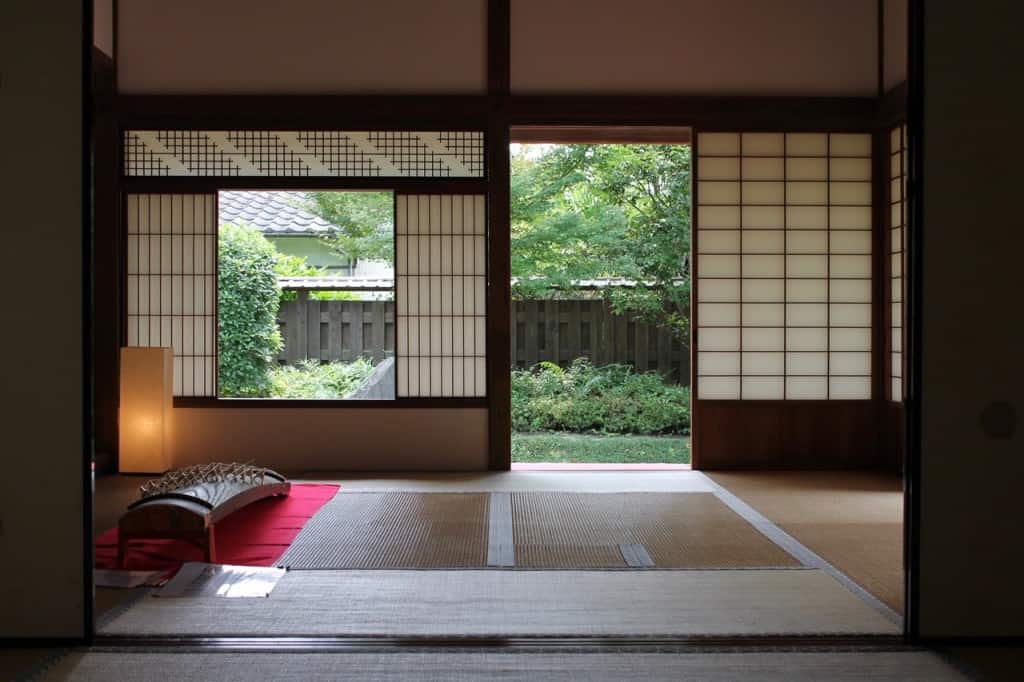 Within one of the living areas, was a koto, a traditional Japanese stringed instrument which has existed in Japan since the 7th century. The friendly host of tea house was brave enough to invite me to play "Sakura", a traditional Japanese song. I braced my eardrums, expecting to make the most awful noise, but I was pleasantly surprised! Thanks to the easy written instructions, the song was quite easy to play!
When I had finished my attempt at being a musician, I enjoyed some shaved ice, sweets and green tea at the café. Shaved ice (kakigoori) is a popular treat during the hot Japanese summers, but if you prefer something else, there are also other dessert options available. For a more substantial meal, Dai no Chaya serve popular udon and bento dishes.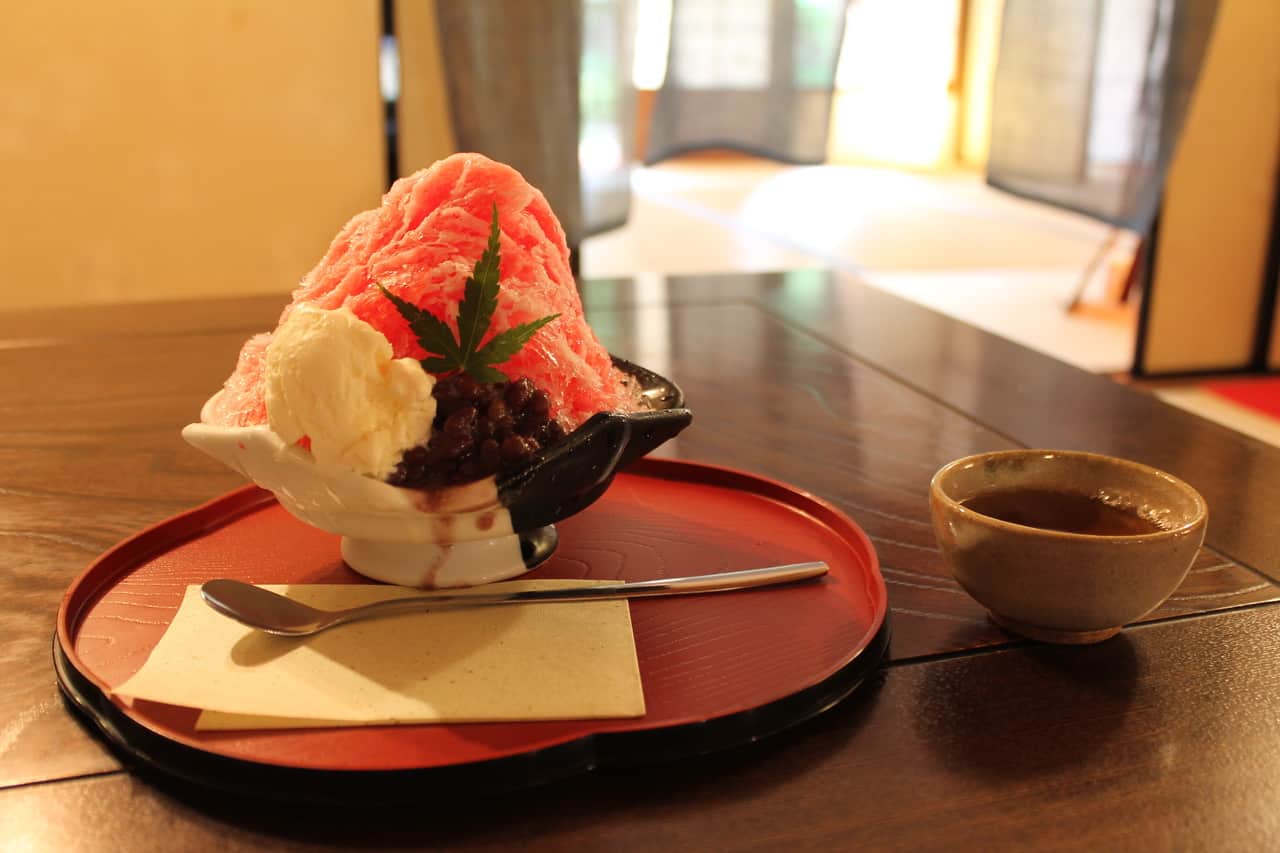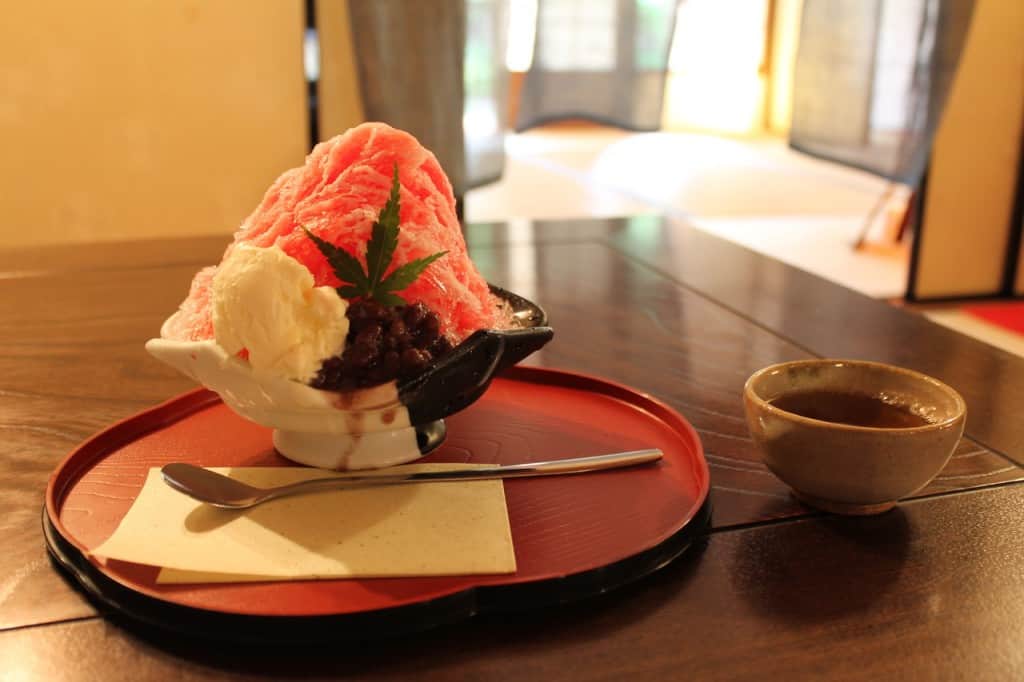 Bookings/Information
For more info about Kitsuki, head to the website for recommendations in English, Korean, Thai, Chinese or Japanese: www.kit-suki.com
For bookings and enquiries at Dai no Chaya, please visit their website: www.dainochaya.com.
Be sure to check out another review that we've done of Kitsuki here.
Access to Kitsuki
By Car
Free parking can be found easily in Kitsuki's city centre.
From Oita Airport drive south west along Route 213 towards Beppu and Oita.
Duration: approx. 25 mins. Distance: approx. 17 km.
From Oita, drive north along Route 10, towards Oita Airport.
Duration: 60 min. Distance: approx. 40 km.
By Public Transport
From Oita Airport, take the Airport Bus bound for Beppu. Disembark at Beppu, then take the JR Nippo Line for Kitsuki.
Duration: approx. 80 mins. Cost: approx. 2000 yen.
From Oita take the JR Nippo Line bound for Nakagayama. Disembark at Kitsuki.
Duration: 40 min Cost: 650 yen.
Sponsored by Tourism Oita