Sponsored by Saga Prefectural Tourism Federation
After visiting the Mifuneyama Rakuen garden and staying in the luxury ryokan where I enjoyed its hot springs, I set out to discover Takeo Onsen.
Takeo Shrine
This is a Shinto shrine, also called Goshadaimyo shrine, which is the oldest shrine in Saga.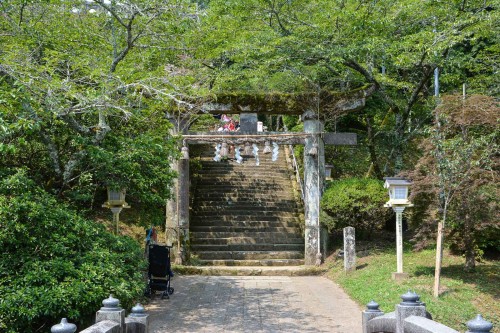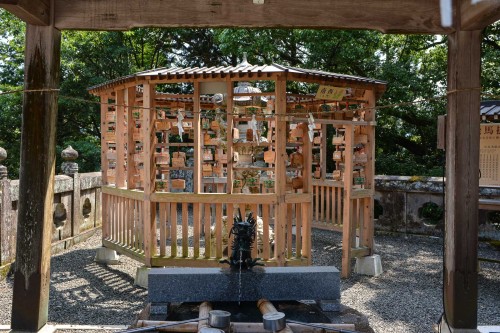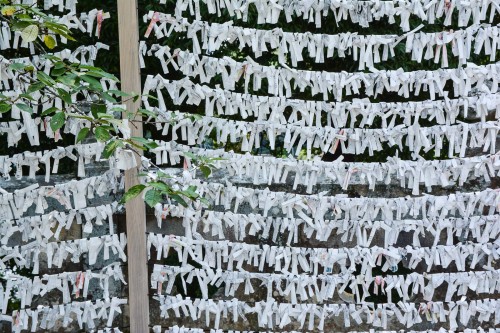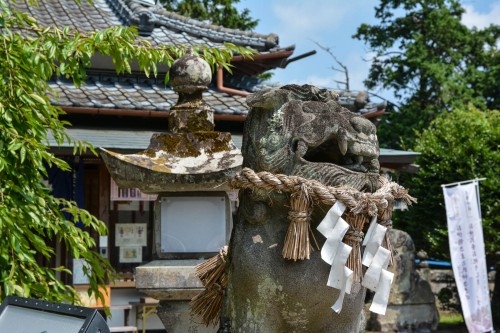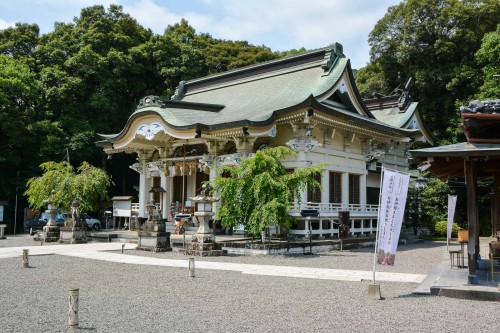 The holy Camphor Tree, Ohkusu
To reach the sacred tree, just go behind Takeo Shrine. A beautiful alley of maple trees and then a bamboo forest will lead to this beautiful tree! It is a sacred tree that is more than 3,000 years old and its height of 27 meters makes it one of the largest trees in Japan. He (the tree) was able to withstand typhoons, earthquakes, volcano eruptions, and fires. The tree is widely considered to be one of the most spiritual places in Saga. With its breathtaking natural environment, the camphor is worth the visit!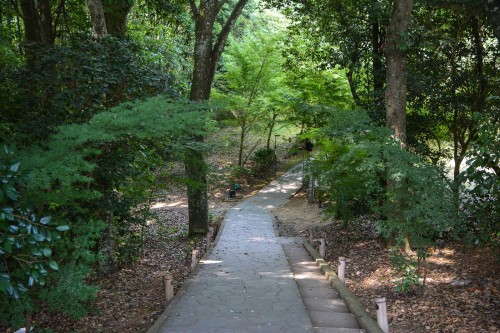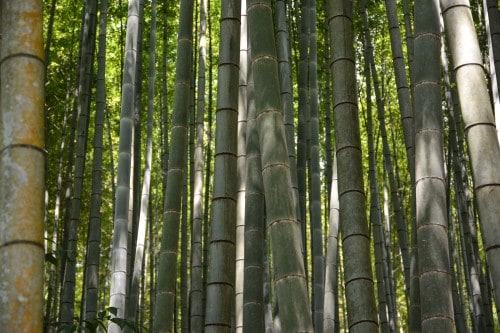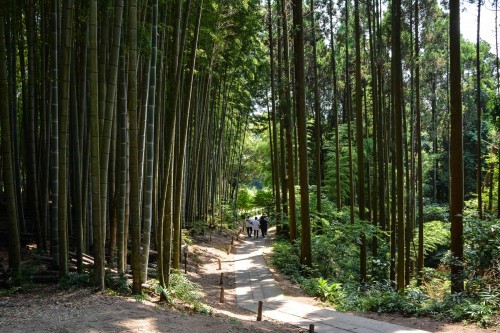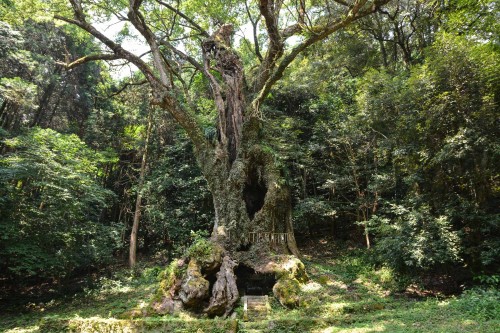 The Romon Gate
This is the symbol of Takeo Onsen. The two-story Romon Gate was designed in 1914 by Kingo Tatsuno, originally born in Karatsu city, Saga Prefecture. He is also known to have constructed Tokyo station. Behind this door are onsen where the temperature varies between 18 and 52 degrees. With red lacquer on the first floor, this building was built without any nails! In 2005, the Romon Gate and Takeo Onsen Shinkan were named "Important Cultural Properties" of Japan.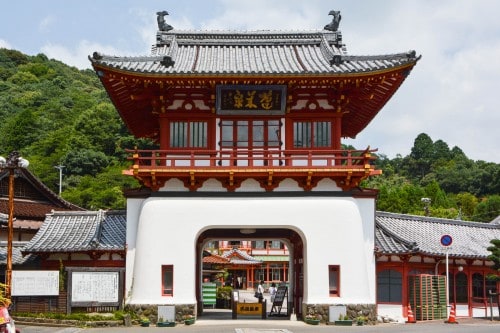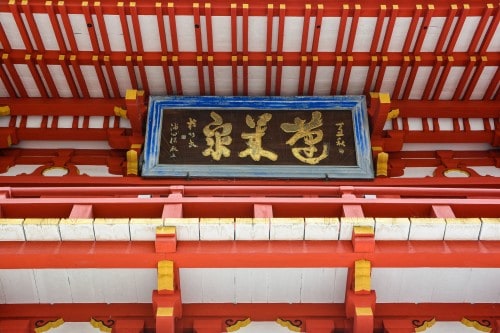 Sacred Camphor in Kawago
Yet another sacred tree located in Wakaki town. It is designated as a natural monument of Japan. This would be the 5th largest tree in Japan according to a national tree survey. Its size is impressive: it has a height of 25 meters, with roots 33 meters in circumference, and branches of 27 meters. The age you ask? About 3000 years old!
This tree is very beautiful because its branches are covered with moss. It looks like something comes straight from a Miyazaki film. In the little hollow, you will find something embedded in the trunk, a small shrine!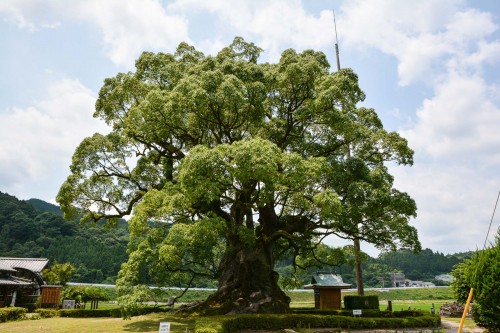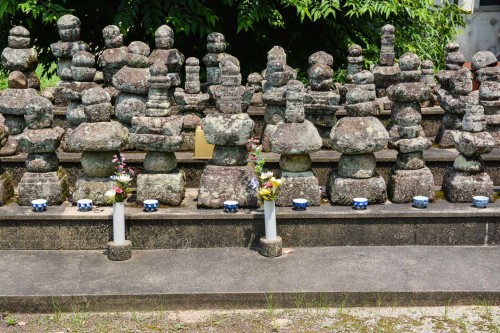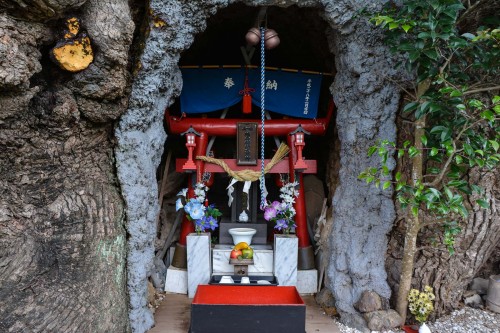 Therefore, Takeo Onsen is known not only for its hot springs, but for its gigantic trees too!
24/7 Assistance available in English, French, German, Italian, Spanish, Portuguese,Russian,Thai, Korean, Chinese (Mandarin & Cantonese), Vietnamese and Indonesian!!
Original article by : Estelle
Translated by: Aika Ikeda