Growing up in the San Francisco Bay Area, I didn't see my first snow until I was five-years-old. Early in the morning, my mom rolled up a snowball from our front yard and placed it on my bedside table so it would be the first thing I saw when I woke up in the morning. In retrospect, it was just a hard ball of ice, but for a child who had never seen snow before, it was a sphere of pure magic.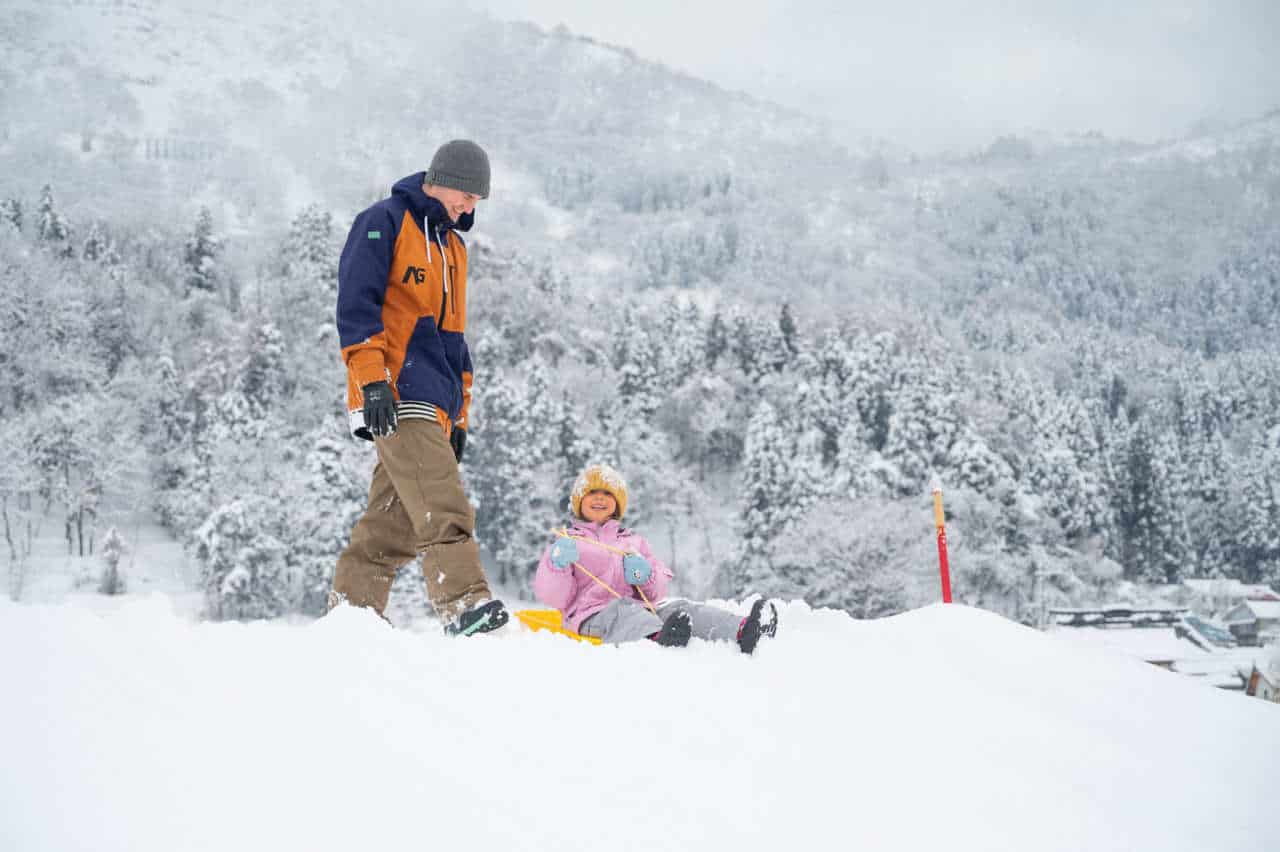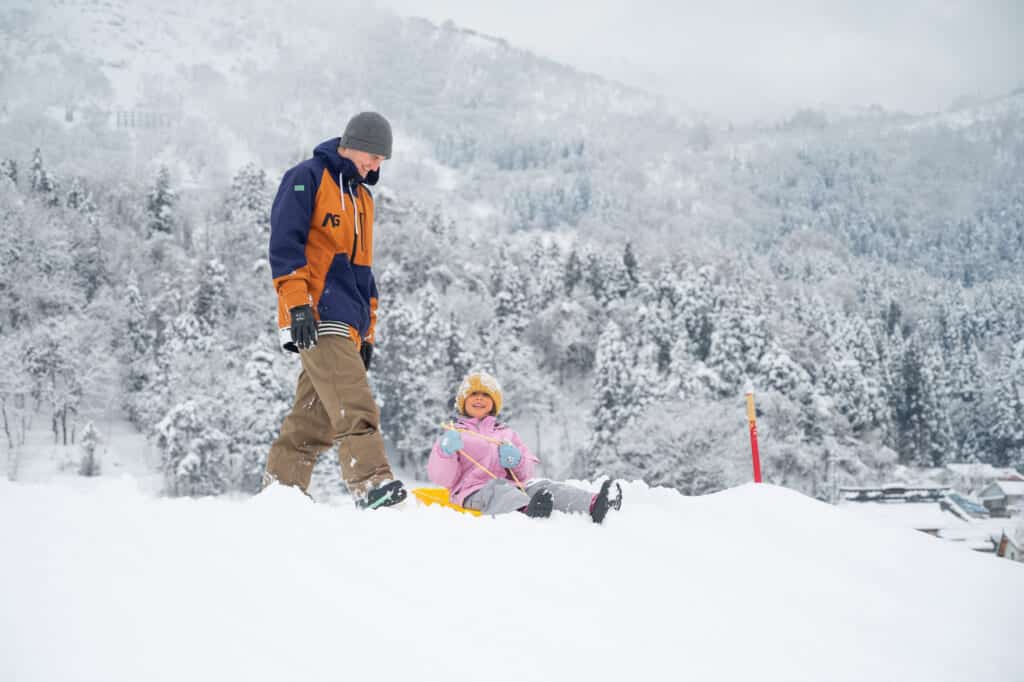 Now living in the Tokyo Metropolitan Area, snow is a little more common in the winter. Nonetheless, it brings a tinge of excitement when I wake up in the morning to the sight of white flakes drifting down from the sky. But the snow accumulating on the streets of the Capital will rarely be more than enough to spur a low-key snowball fight or build a small and lonely snowman left to melt under a tree. No, for "big-game" snow play like sledding and building snow forts, one must leave the Kanto Plain lowlands and head to the mountains. Fortunately, thanks to the Hokuriku Shinkansen line's extension in 2015, the perfect powder of Japan's mountains is accessible to Tokyoites in just over an hour.
The Powder Snow of Iiyama City
Iiyama City is located in the northern part of Nagano Prefecture in an area where Nagano, Toyama, and Niigata prefectures converge in and around Japan's Northern Alps. The area's unique geography creates perfect conditions for nature to drop dump-truck loads of light and airy powder snow on the mountains around Iiyama, attracting skiers and snowboarders from all over the world.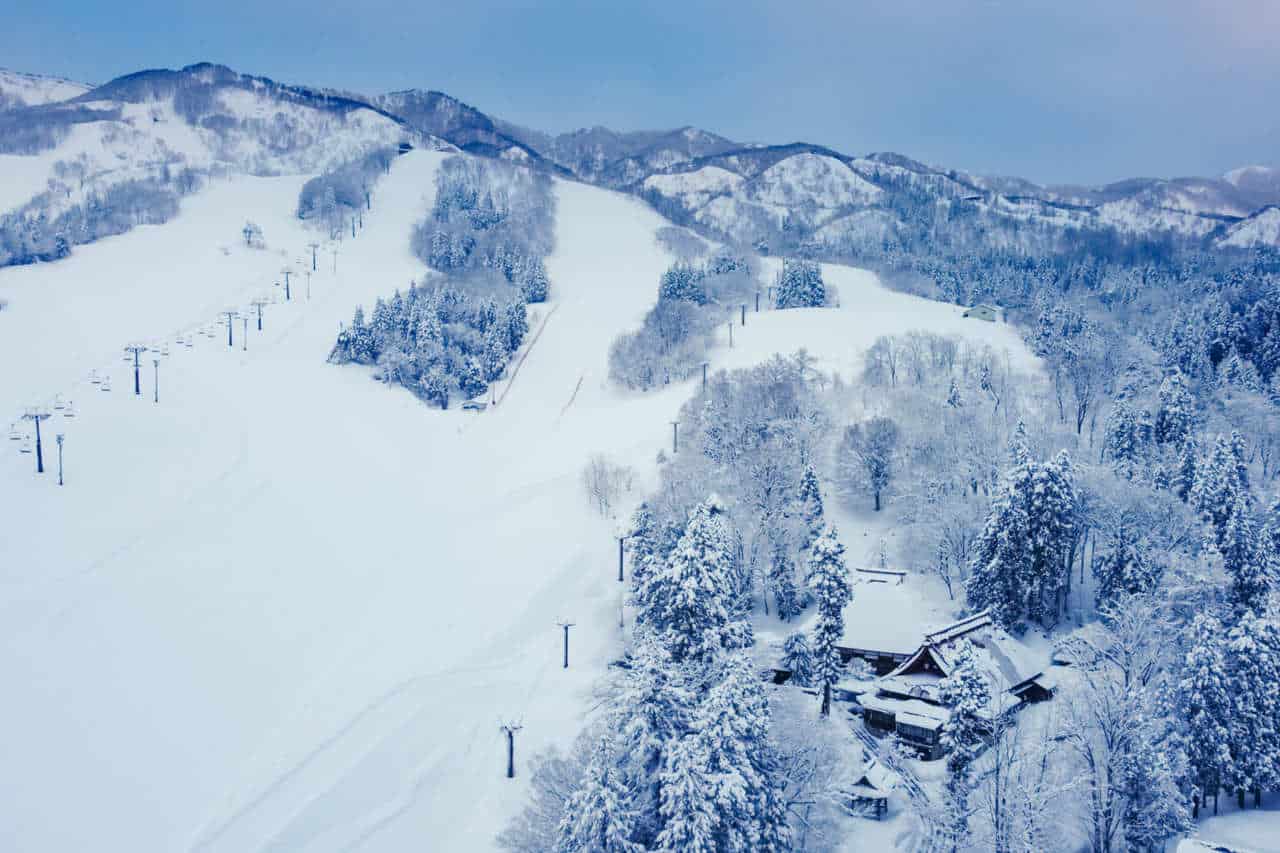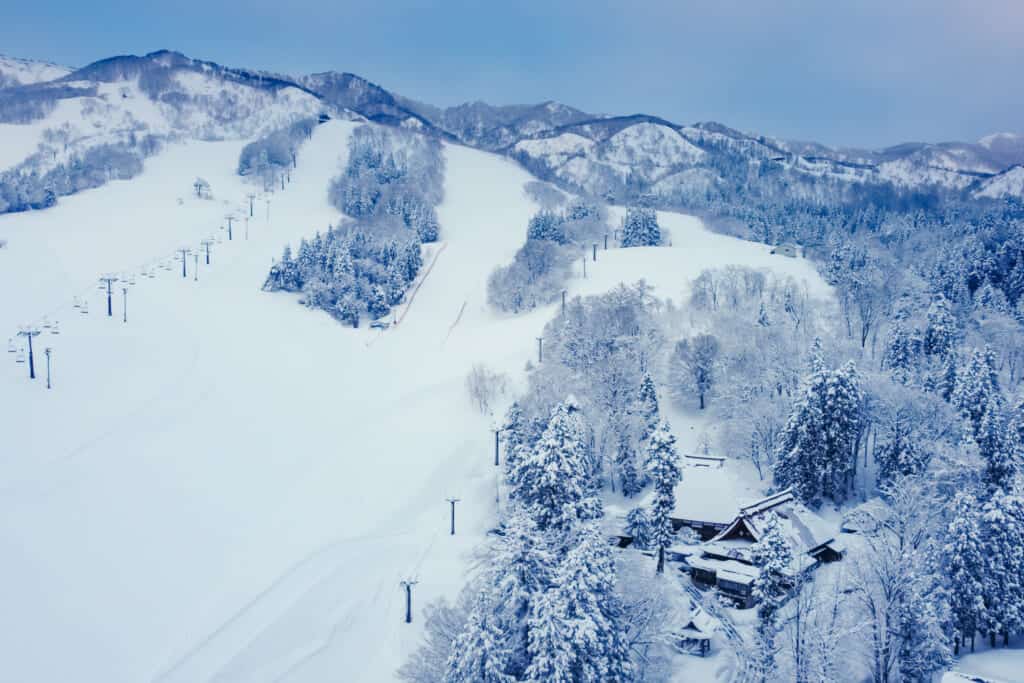 Many ski resort areas around Iiyama became well-known due to international exposure from the 1998 Winter Olympics, but skiers largely overlooked Iiyama for many years. But as areas such as Hakuba have become more popular with tourists seeking a lively nightlife after a day on the slopes, Iiyama has quietly enjoyed popularity with those seeking a more relaxed off-slope experience, particularly families with younger children. Consequently, resorts and accommodations in the Iiyama area tend to cater to families, providing an atmosphere the whole family can enjoy.
Play in the Snow at Iiyama Kamakura Village
What makes the powder snow attractive to skiers and snowboarders is also a boon for kids who enjoy frolicking in the snow. Sledding is much more enjoyable when a wipeout lands you in soft piles of feathery powder rather than on a hard bed of ice with the wind knocked out of you. Tunnels and caves are easily carved out of mounds of powder snow, and snowball fights do not end in concussions for unlucky participants.
One of Iiyama City's best seasonal attractions is the Kamakura Village, built on a wide snow-covered rice paddy from late January through February each year. Kamakura means igloo in Japanese, and about 25 igloos are constructed and maintained by a group of hearty workers here. Visitors can enjoy a hot and hearty meal of nabe なべ during this period, a Japanese hot pot dish shared among friends and family. The Iiyama version contains generous portions of local pork and vegetables in a miso-based broth. 
While the experience of eating this local specialty while keeping warm in an igloo is novel, it is not the only thing to do at Kamakura Village. The staff has created several areas and activities for children of all ages to enjoy for those who wish to extend their experience beyond the meal itself. Plastic sleds are available to rent here for a small fee. Two small sledding hills have been groomed for kids to use, one with a short, gentle incline made for very young children and the other longer and suitable for older children or young children riding with a parent.
The snow crew also created a couple of massive snow mountains for snow play, one with a cave carved into it and one strictly for climbing. For small children, the experience is just like real mountain climbing, including the exhilaration of celebrating at the summit and the thrill of sliding back down.
Finally, there is a unique attraction that I have only seen here in Iiyama. A winding snowmobile course was groomed in the field, and visitors sit in an inflatable kayak attached to the back of the snowmobile with rope. After the staff helps visitors put on a helmet and goes through the safety check, the snowmobile zooms around the track with the passengers in tow. My son was a bit of a speed junkie when he was young, so this is the kind of ride he would have loved.
Family-friendly Madarao Mountain Ski Resort
About a thirty-minute drive or bus ride above Iiyama City sits Madarao Mountain Ski Resort. This mid-sized ski resort includes 31 ski runs accessible by 15 lifts. The soft powder that falls in large quantities each winter helps Madarao gain more international fans, though it remains a relatively mellow and quiet resort to enjoy day and night, making it a desirable choice for families.
The Madarao Mountain Hotel 斑尾高原ホテル is one of the top accommodations for families for many reasons; not the least is its perfect location. It sits at the top of one of the main beginner slopes at the resort, so children who are just learning to ski can access the slopes without assistance just outside the building. Also, there is a well-maintained kid's park outside the hotel with a wide flat area for snow play and a long groomed sledding hill with a conveyor-belt-style lift, so the youngest sledders don't wear themselves out trudging back up the hill between runs.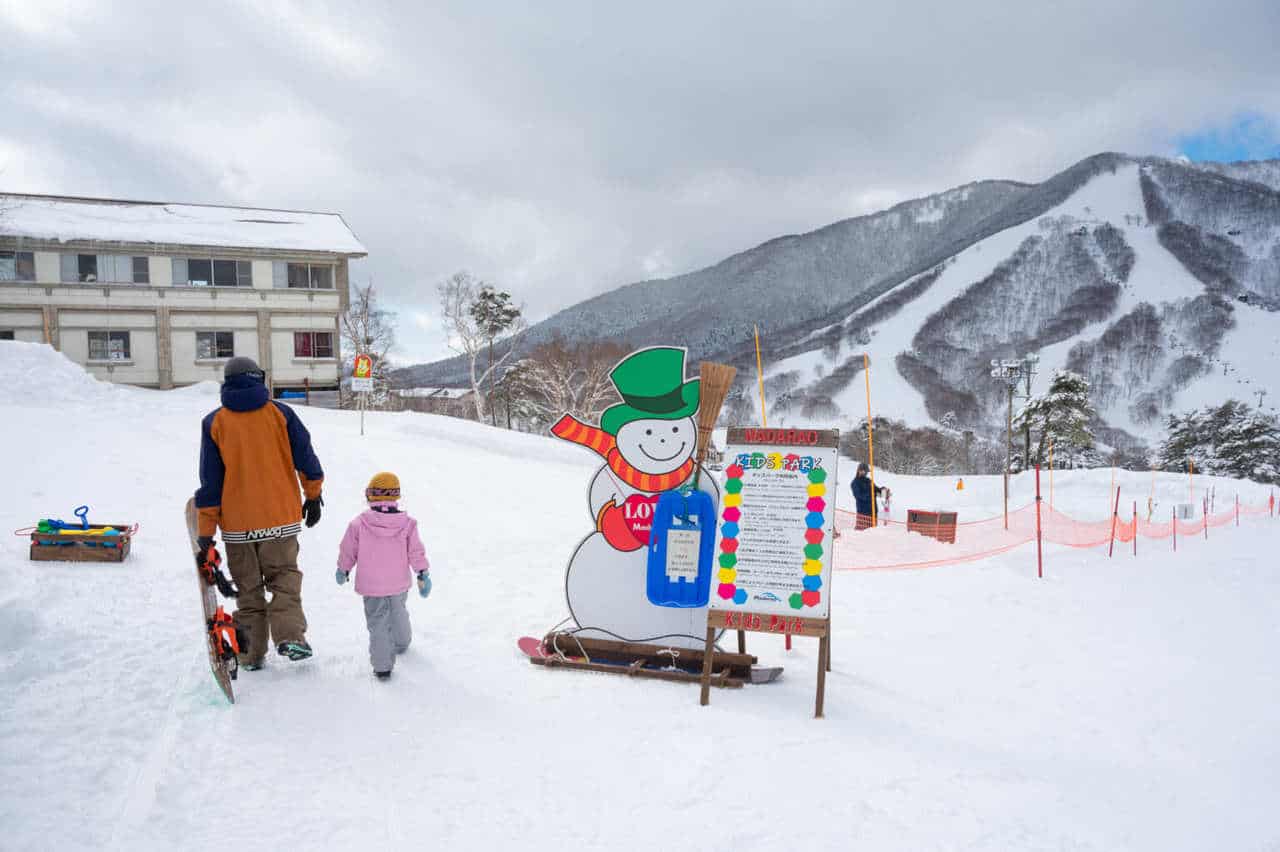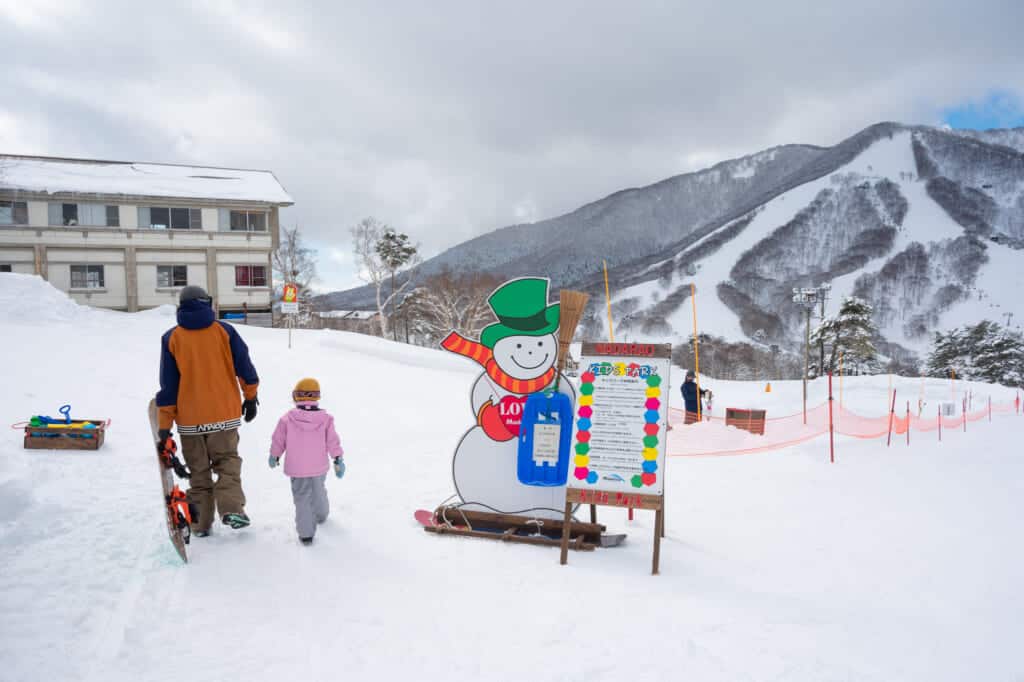 Just outside of nearby Aki's Pub and Cafe, children can take beginner's ski lessons from any of the friendly instructors. Many of the instructors can speak English, so communication won't be a problem.
The young girl whom I was photographing for the day had only skied once before. The instructor started with some basic stretching techniques before showing her how to attach her boots to her skis. The care and attentiveness of the instructor certainly helped make her feel more at ease.
Starting with one ski, she learned to cruise up and down the incline as if she were riding a skateboard. Then, the instructor put her on both of her skis and taught her how to slow down, stop, and turn. I watched in amazement at how quickly she gained confidence in her abilities and was soon ready to ski on her own. I think any parent would feel comfortable leaving their children in the care of such capable and professional instructors.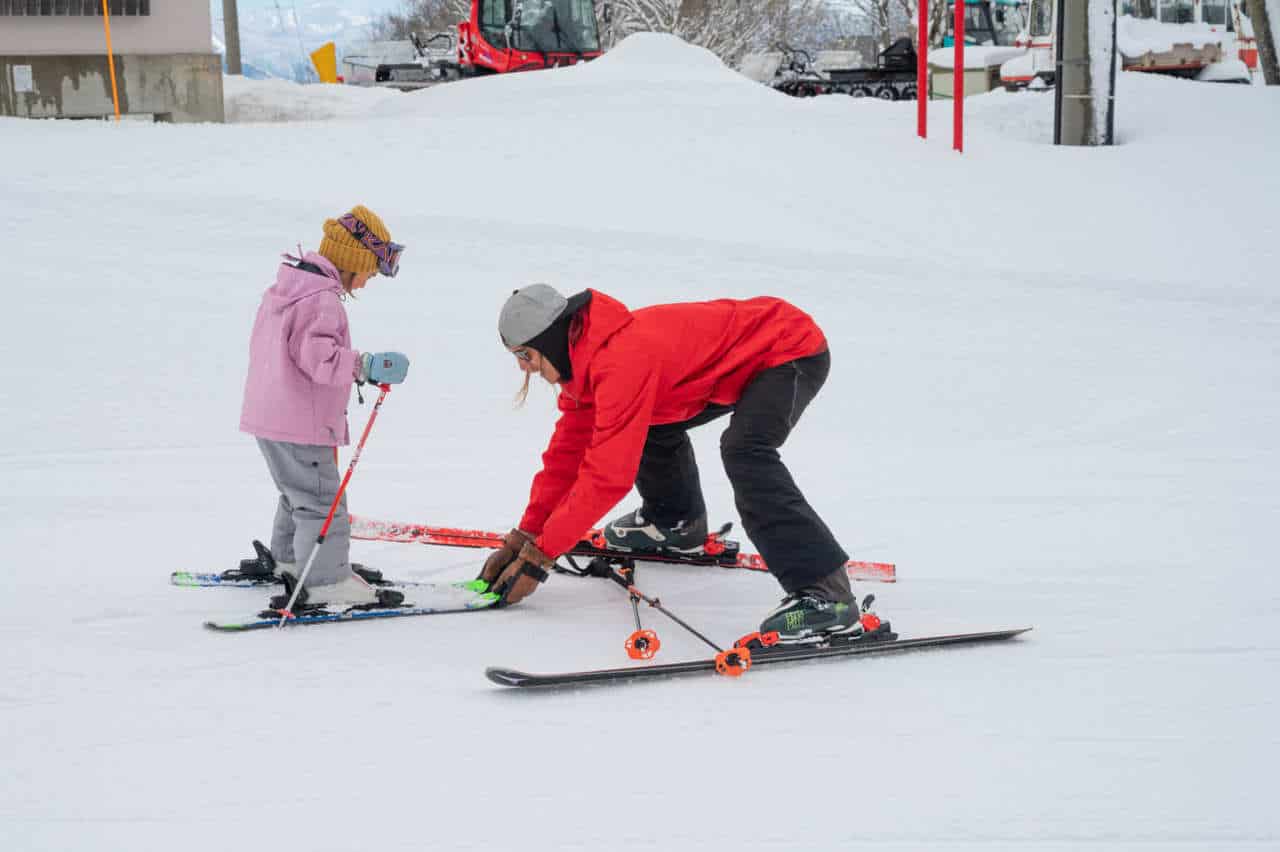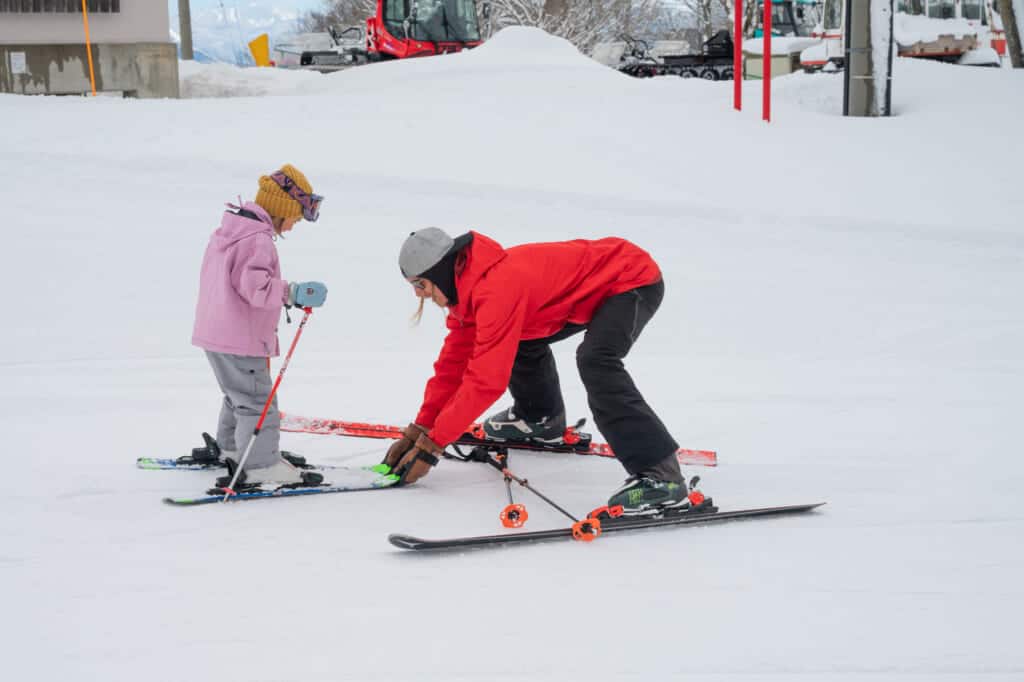 Later, I met the hotel manager, Hiraoka Toru, at the front desk to tour the resort and facilities. The Madarao Mountain Hotel and two smaller sister locations around the resort grounds provide about 100 rooms for guests. Hiraoka-san explained that although the building itself was 50-years-old, maintenance and renovations were being done to keep things fresh. In one wing of the hotel, the rooms had been renovated as a result of the coronavirus pandemic, creating large, high-ceiling rooms with a private toilet and shower large enough for a family to stay in together.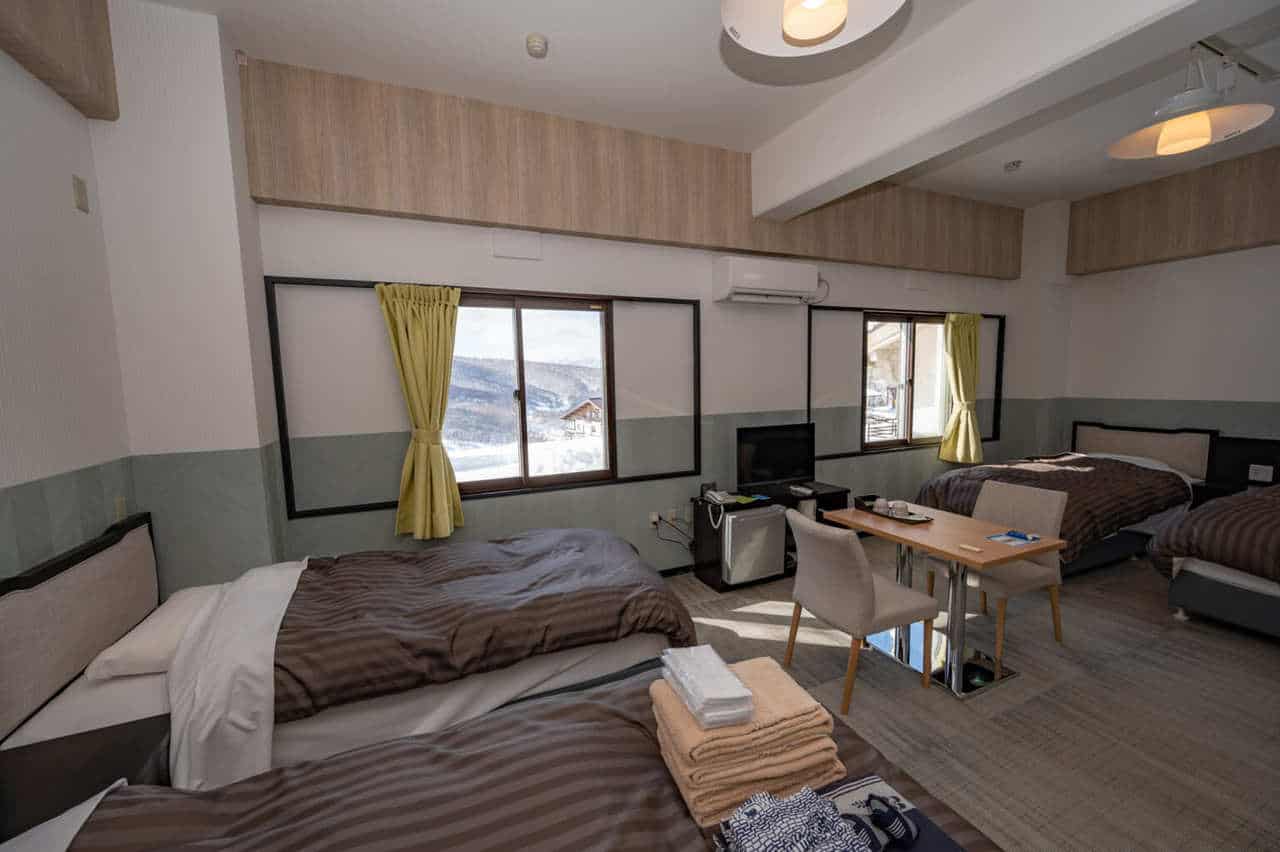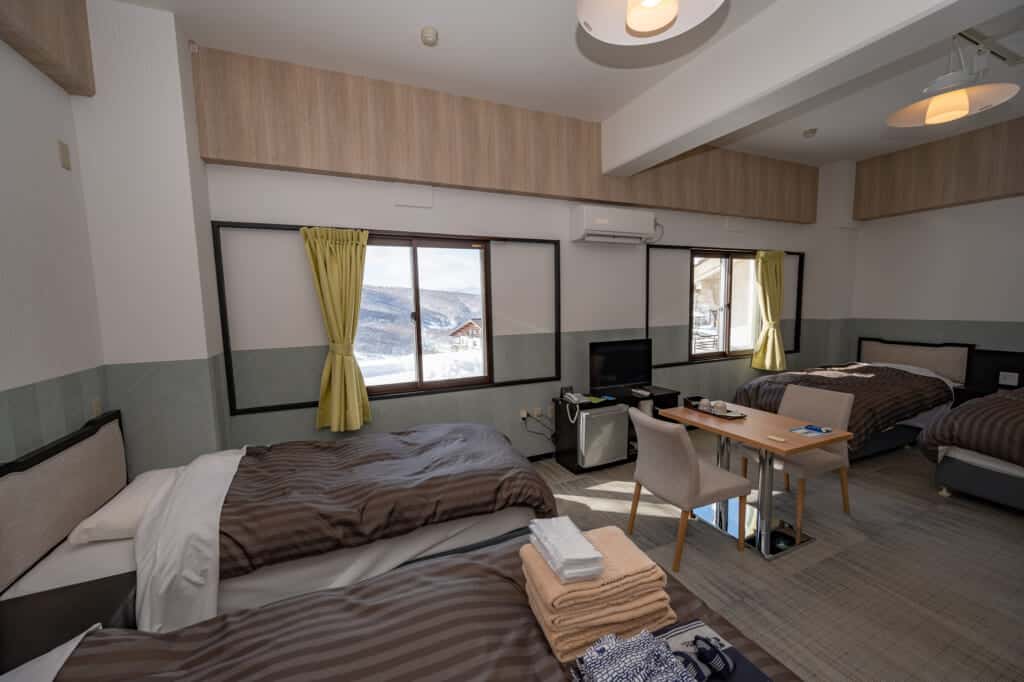 There are also Japanese-style rooms with tatami mat floors and futon mattresses, Western-style rooms with beds, and hybrid rooms with Western beds and a tatami mat common area. In general, precautions against the spread of coronavirus are evident in all areas of the hotel, with employees wearing masks, tables and chairs spread out to enforce social distancing, and hand disinfectant available in all public areas.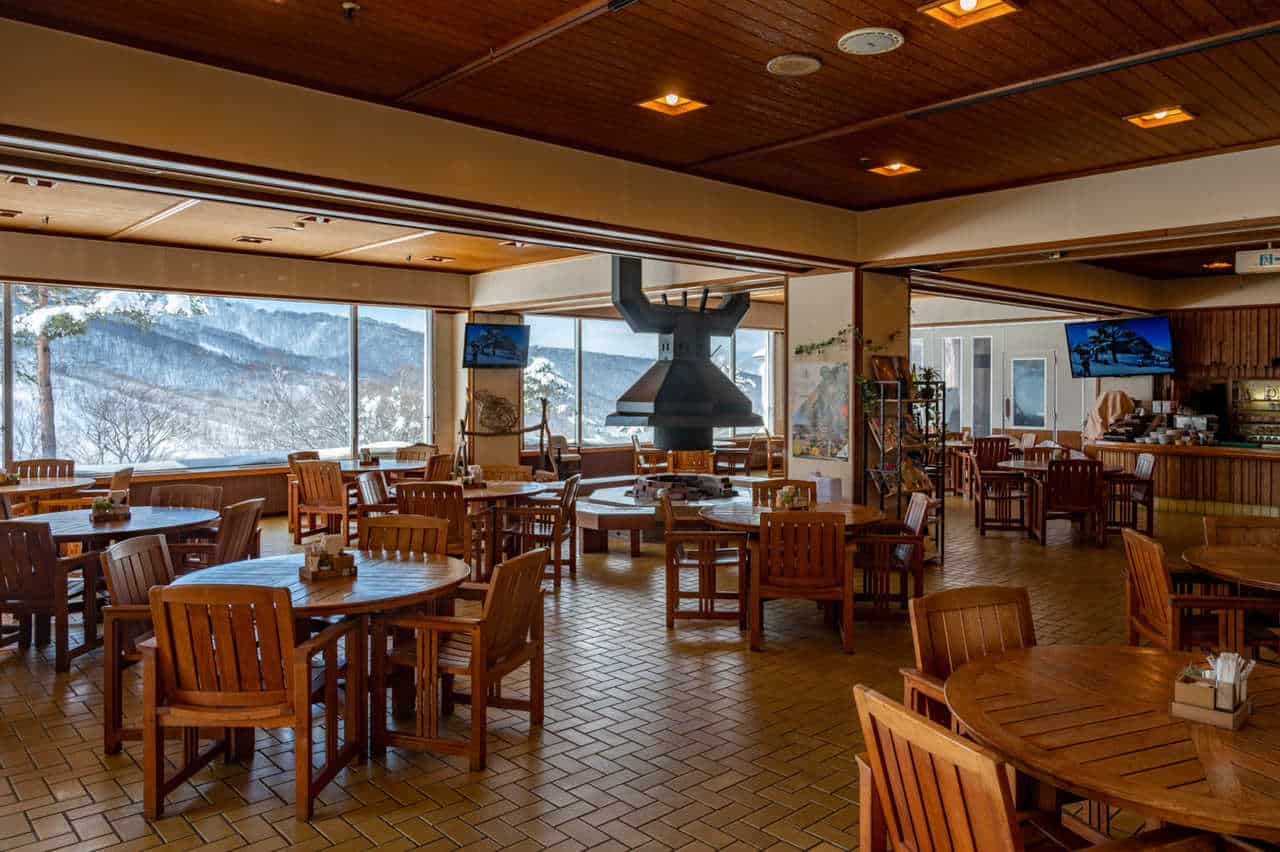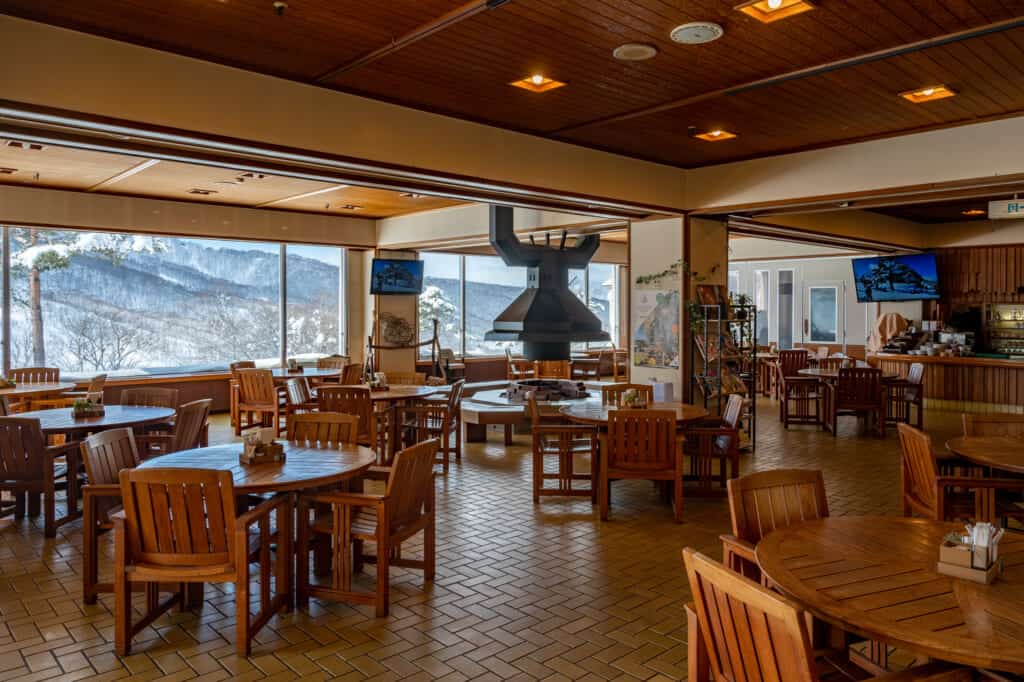 Other Accommodations Options in Iiyama City
Apart from the Madarao Mountain Hotel, there are other types of family-friendly accommodations available in Iiyama that provide a slightly different type of experience. "Pensions"ペンション are a type of accommodation in Japan that are smaller and more personalized than a hotel. Refre Inn Fukuzawa is a pension standing just outside of Togari Onsen Ski Resort, a small ski resort at a lower altitude than Madarao. Togari is home to Japan's first and currently only "snow cycling" experience, where adventurous souls can take to the slopes (and even through a bit of forest) on ultra-fat tired mountain bikes. Togari is another family-friendly ski resort and Refre Inn Fukuzawa is the perfect location to enjoy it, with flexible check-in and check-out that allow guests to use the room as long as they want if the room is not reserved by another party. This makes it convenient for family members to alternatively ski, play in the snow, or warm up in the room whenever they wish.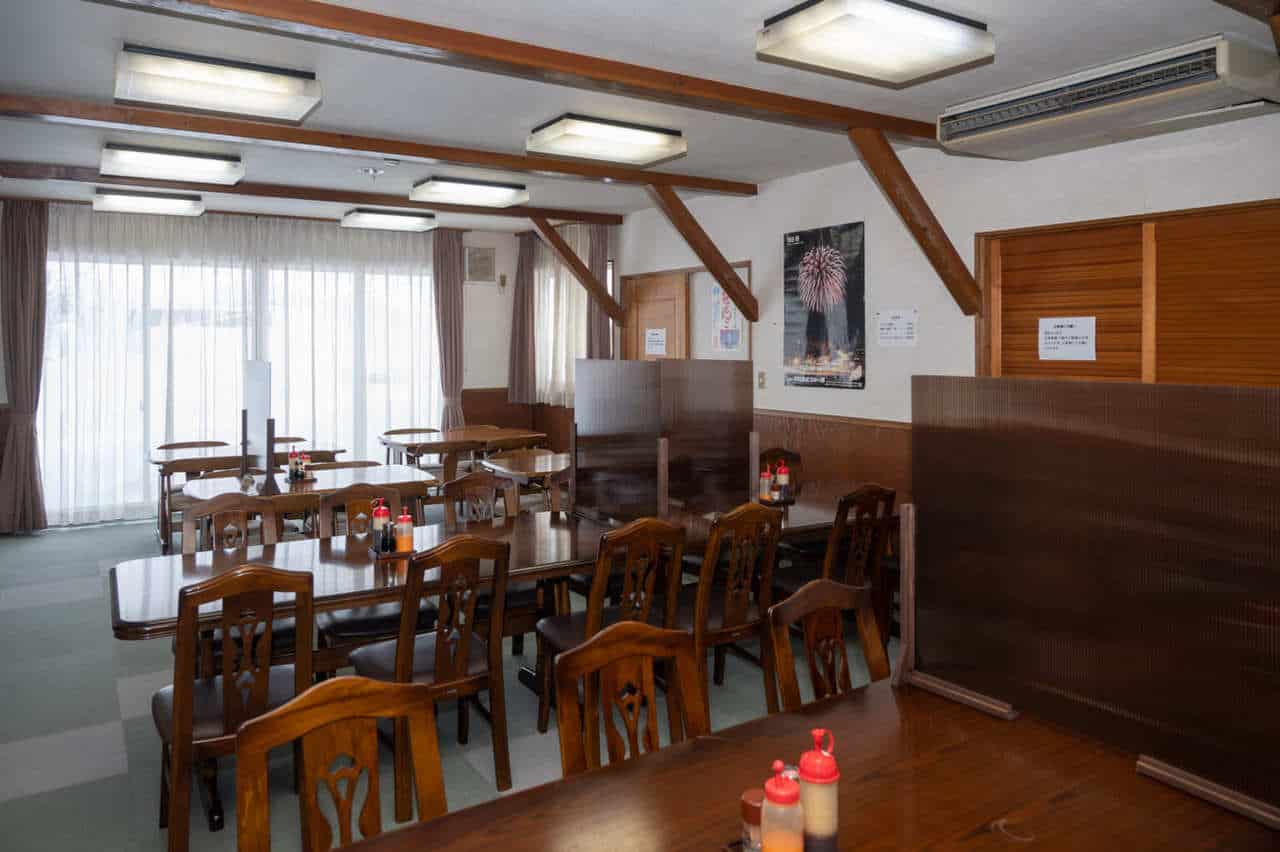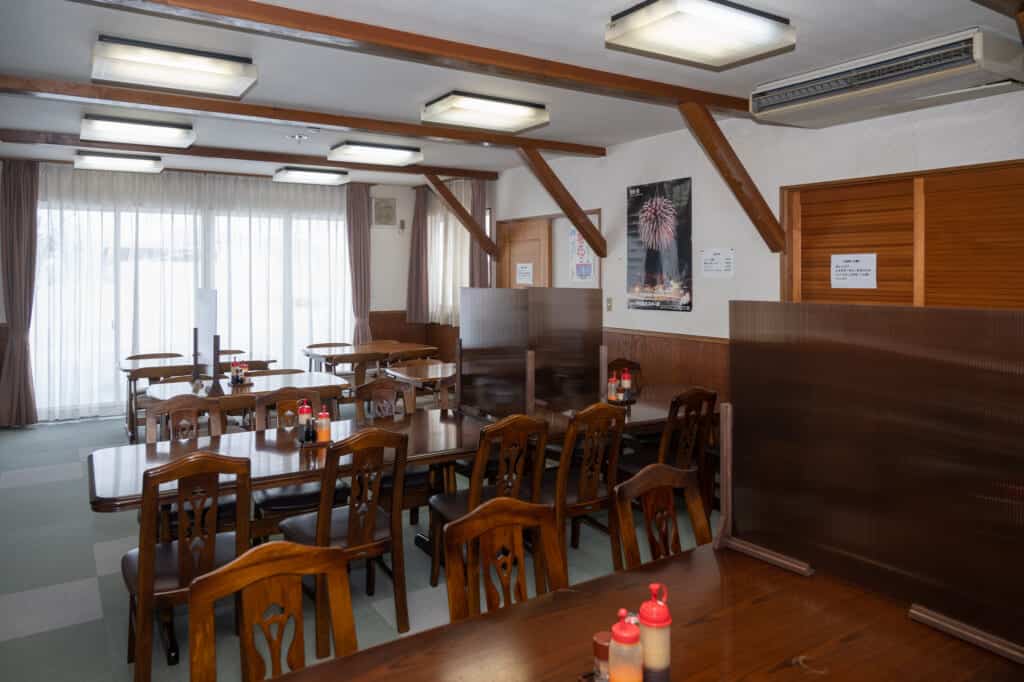 Refre, like most pensions, has shared gender-segregated toilets, showers, and onsen hot spring bath facilities. You'll find a sink in your Japanese-style room, but otherwise, just a low table, small television, electric kettle, and futon for sleeping at night on the tatami mat floor. Most of Refre's 14 rooms can sleep four people, but a few larger rooms are available for families up to six. Meals are served in a common dining hall, consisting of simple home-style dishes like regular Japanese people eat in the countryside. The ingredients are local and often, as in the case of Refre, home-grown. You may sacrifice a little luxury at a pension to save some money, but that doesn't mean you are sacrificing quality. For a sample of the Japanese countryside life, nothing beats a stay in a pension.
A step above the pension is the yado 宿, which can include more private accommodations and more luxurious meals. Togari Onsen Motoyashiki is one such yado, also located near the foot of the ski resort. Rooms at Motoyashiki are larger and more elegant than a pension, and the onsen hot spring bath is a lovely stone-lined bath of soothing alkaline waters (larger public onsen facilities are also within walking distance). Meals at Motoyashiki bear a closer resemblance to a gorgeous kaiseki meal from a ryokan than the home-cooked fare of a Japanese family and can be customized by the proprietress based on any dietary restrictions or preferences. The owners also run a pet hotel, so for those who want a snowy getaway but can't find a sitter for Chibi-chan, this location is a perfect option.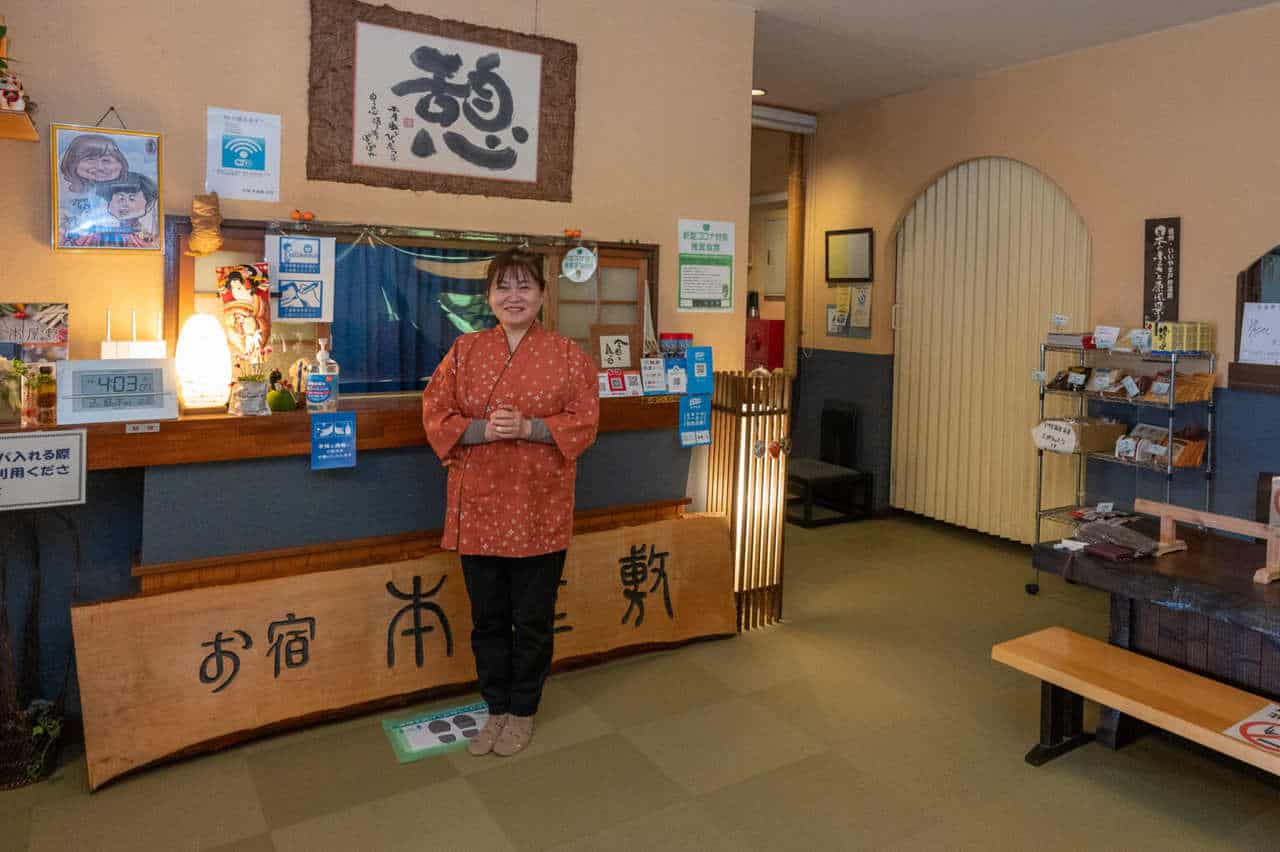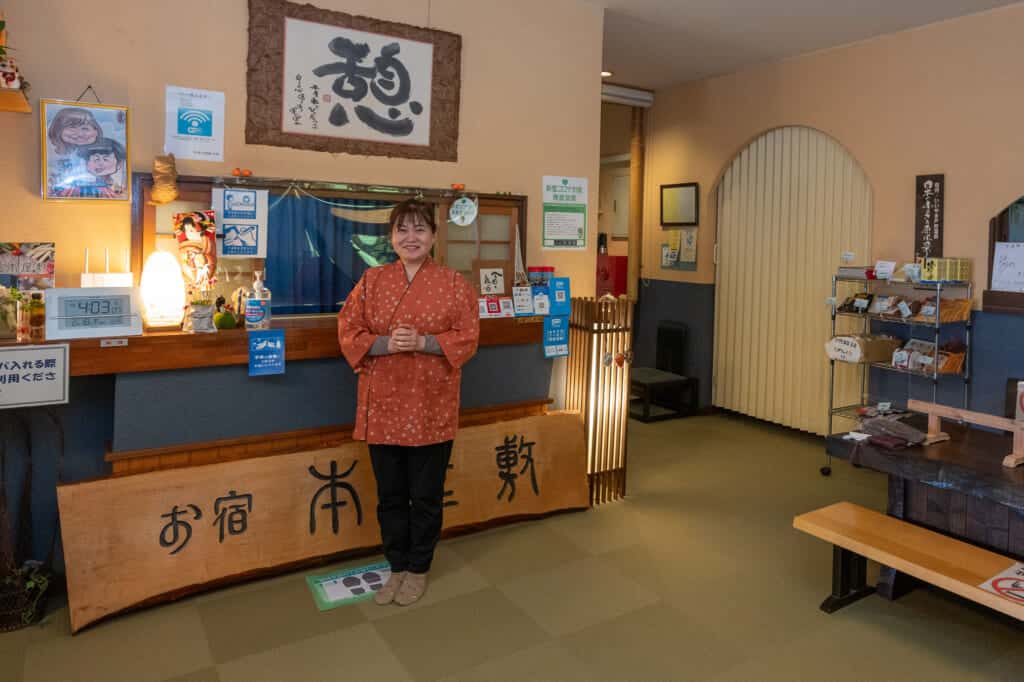 If the city has your family feeling a bit stir-crazy and you're looking for a place to shred the powder while your children play safely below the slopes, Iiyama city is a nearby destination that is sure to please everyone. Take the Hokuriku Shinkansen Line from Tokyo to Iiyama Station in about an hour and a half. A bus, taxi, or rental car will get you from there to your choice of Madarao Togari Onsen Ski Resorts in 30 minutes or less.
Sponsored by Iiyama City