Toon city, located in the northwestern prefecture of Ehime in Shikoku, is one of the undiscovered jewels of the prefecture. With incredible hospitality, culinary highlights and impressive nature, we were lucky enough to visit Toon at the end of February. Accompany us on our journey through Ehime Prefecture. Three days. Three cities. And lots of experiences!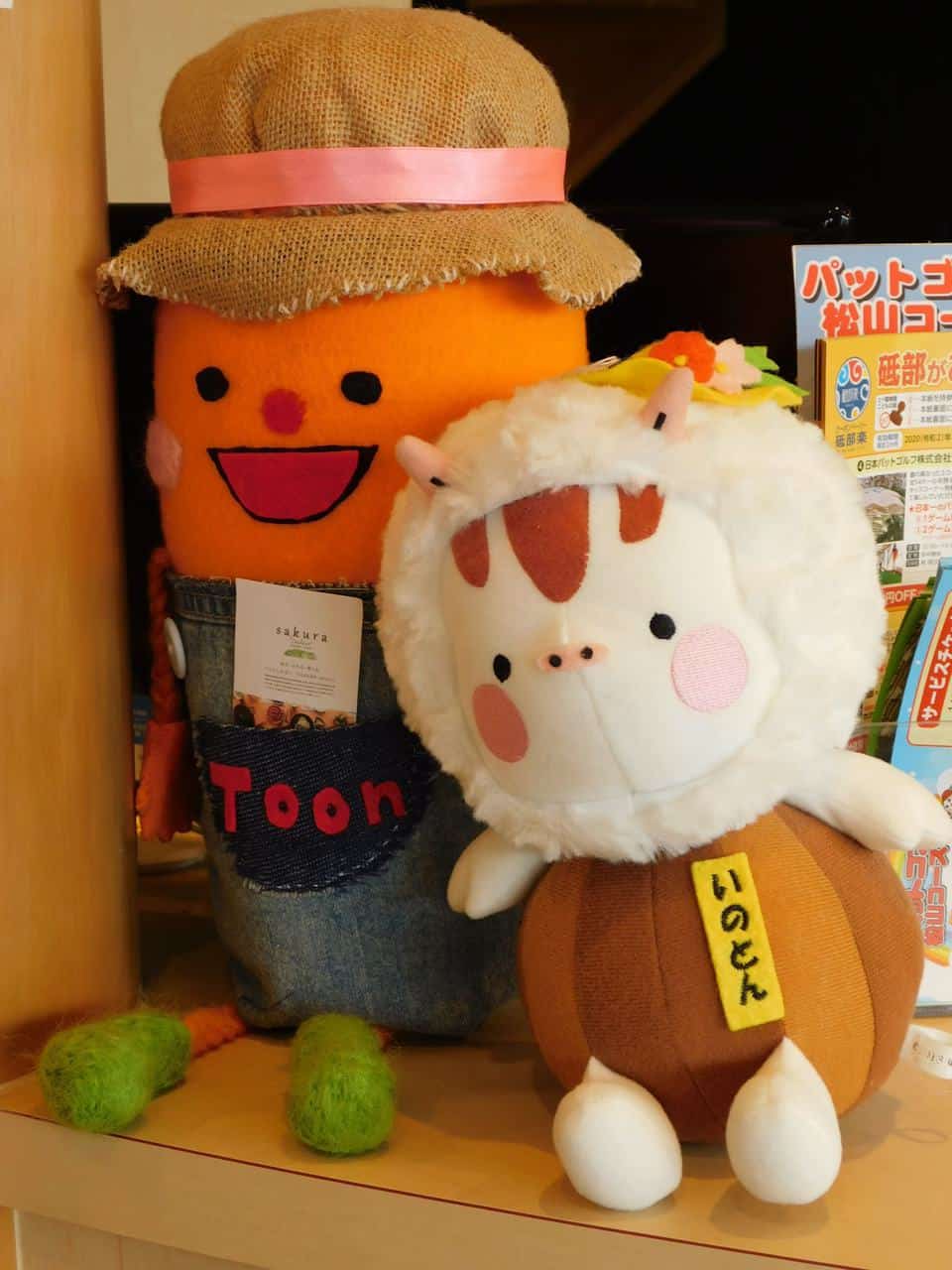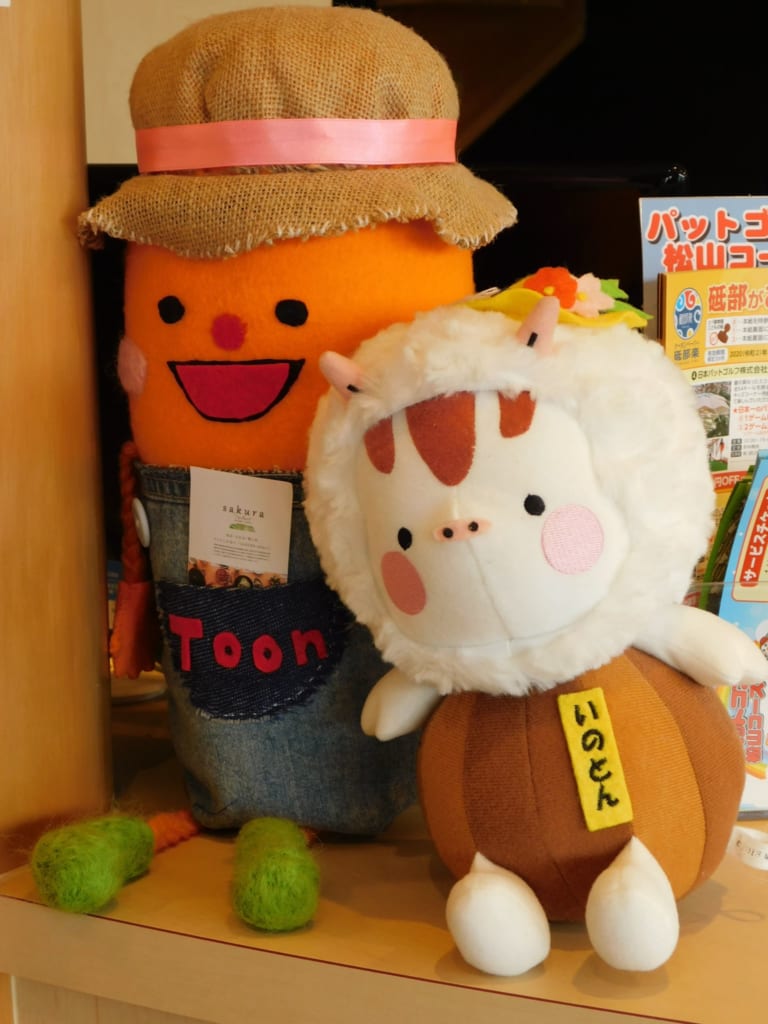 Taking a Bath at Sakuranoyu Onsen in Toon City Furusato Koryukan
Going from Tokyo to Shikoku is not what I would call a short trip, especially not if you travel by bus, as we did. Therefore, our first stop after arriving in Toon was the onsen of the Sakuranoyu Kanko Bussan Center to recover from the stress of the journey.
The center, which also houses the city's official tourist information, has a lot to offer not only for visitors, but also for locals. Entry to the onsen of the Toon Furusato Koryukan costs just 500 yen for adults and even includes access to the sauna, which is located in the onsen area.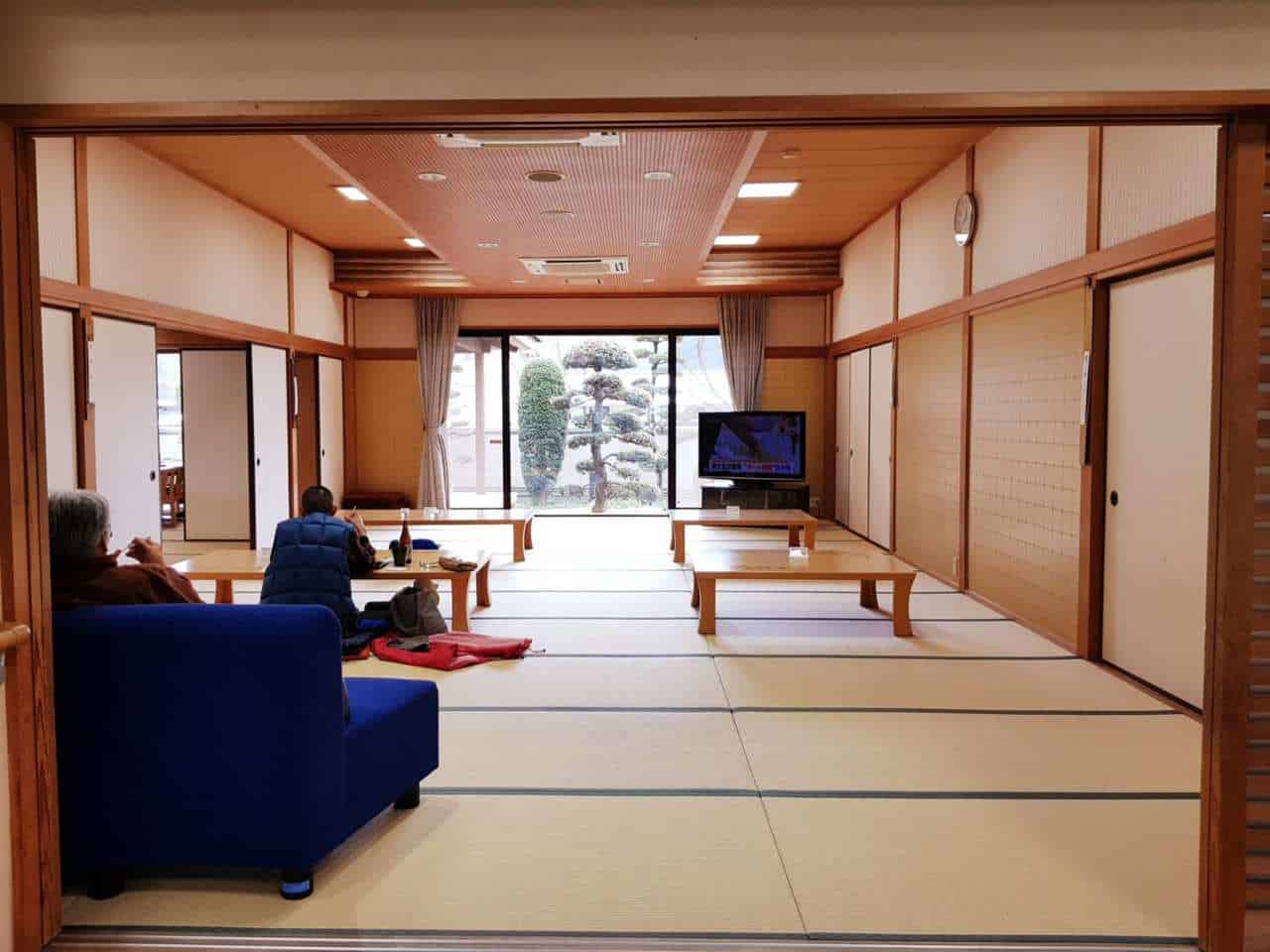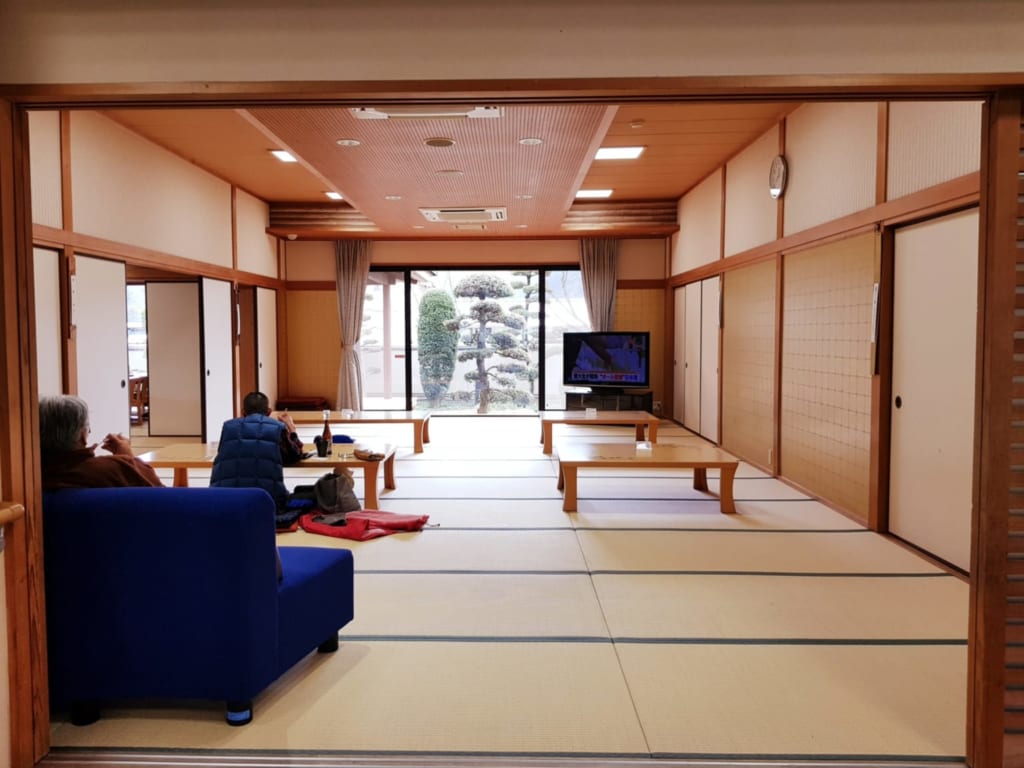 I was pleasantly surprised by the fact that this is not just an ordinary onsen, because a highlight of the Sakura no Yu is its jacuzzi. This aroused memories of home in me, as it reminded me of German thermal baths, but combined with the pleasant calm of Japanese onsen. And after such a long bus ride, it was a real treat!
Another highlight of the Sakura no Yu Onsen is the outdoor area with a rotemburo, an outdoor pool where you can enjoy the hot water, as well as an area with loungers where you can relax from the stress of everyday life.
And there is one thing I can tell you: after taking a bath at Sakura no Yu in Toon, Ehime, your skin will feel like new! I was completely surprised, when I felt how soft my skin was despite the dry winter air that is common to Japan.
Local Products from Toon Served in the Café of the Sakuranoyu Kanko Bussan Center
After taking a bath in the onsen, it was time to find something to eat for our growling stomachs. Fortunately, there is also a café inside of the Sakuranoyu Kanko Bussan Center, where we were able to treat ourselves.
While my partner ordered grilled horse mackerel with regional rice, I got a tofu salad made with regional products and an apple-vinegar dressing. While we were waiting for our meal, we visited the shop adjacent to the café, where regional products can also be purchased.
The selection was large: everything from locally grown vegetables, to the tasty rice and apple vinegar, local handicrafts and Hinamatsuri decoration ("Doll Festival" in Japanese), can be purchased here at low prices.
Among all these things, mikan (mandarins) were offered, a delicacy from Ehime Prefecture and the basis of our dessert. This consisted of a handmade Mikan Daifuku and I can honestly say it was by far the best daifuku I ever had!
The sweet and juicy mandarin wrapped in white anko was the perfect ending for this delicious meal.
Cycling Through Toon City to the Poème Sweets Park
Freshly strengthened, we continued with our program, riding bicycles through Toon city to the Poème Sweets Park.
E-bikes, as well as helmets, can be rented at the Sakuranoyu Kanko Bussan Center for just 400 yen per hour. The bicycles they provide are new e-bikes, a fun experience if you've never been on an e-bike before! Also, they make it easy to visit Toon by bicycle.
Passing by small, cozy houses, we went to the Poème Sweets Park, the home of a small, delicious pastry that bears the name Poème. These little cakes are made with a large amount of eggs and butter, giving them an intense, natural taste.
At Poème Sweets Park, you can observe the factory where these small delicacies are made. Fun for the whole family! Whether it's the factory, a warm foot bath which you can take in the small garden of the shop, milking a plastic cow – a rather fun experience – or discovering the many lovely details of the shop, you will not get bored here.
The wonderful employees on hand with help and advice also contribute to this pleasant atmosphere. We immediately felt warmly welcomed as the individual steps for making a Poème were explained to us, while the manufactory employees waved to us from behind the glass panes, smiling.
The Soukouchi Shrine – A Mystical Place in Toon City
Only about 4 km separated us from our next destination, the Soukouchi Shrine in Toon, which was reportedly built in 803. And when you look at the old, moss-covered Torii gate, you will believe it is really that old.
The shrine has a slightly mystical appearance, which is why we carefully climbed up the stone stairs. We were welcomed by a calm environment and the scent of colorful plum blossoms, which timidly opened their buds.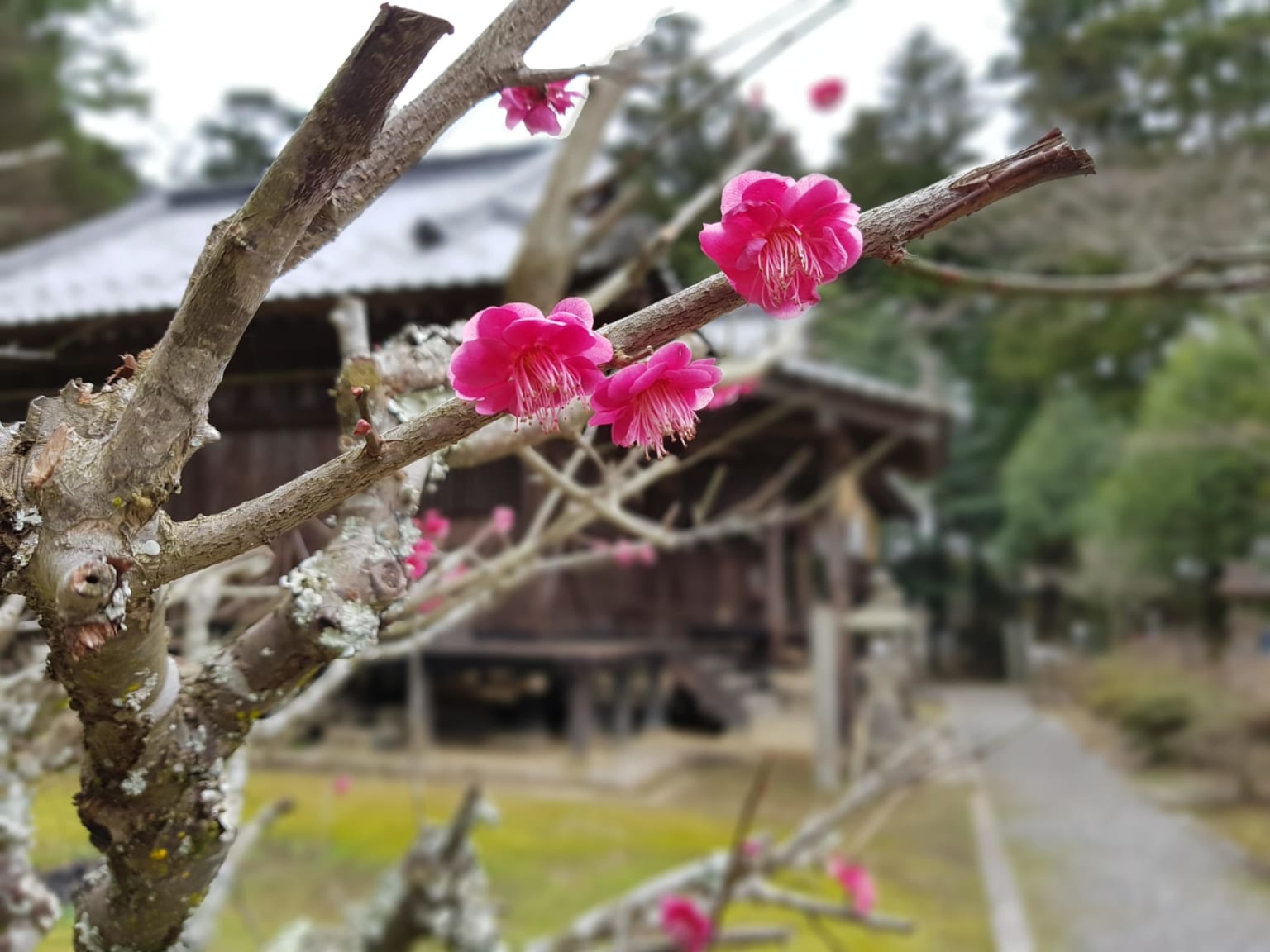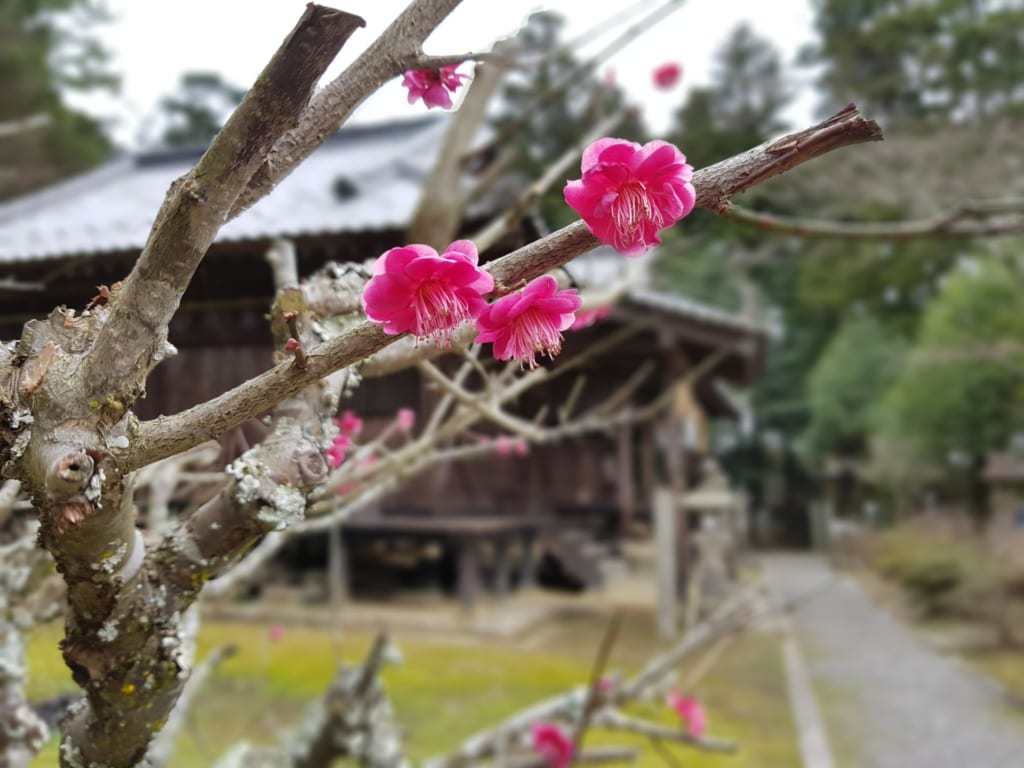 During May and June, you will find a sea of hydrangeas here, which is why the shrine garden is also called "Hydrangea Forest". For me, it is a reason to visit the Soukouchi Shrine again!
The Konpiraji Temple – One of the Shikoku Temples
Right next to the Soukouchi Shrine, surrounded by the healing properties of nature, is Konpiraji Temple, which we reached via a small stone bridge. The Konpiraji Temple is not technically part of the Shikoku Pilgrimage Trail, but it should be on your list of must-sees!
In front of the main building of the temple there are four large cedars around 39 meters tall. They are designated as natural monuments by the city of Toon.
A walk around the grounds will also reveal more interesting nooks of the Shikoku temple. The Konpiraji Temple is in no way inferior to the other stations on the Shikoku Pilgrimage Trail. A small pond with colorful goldfish is a little surprise that you can find here. Walk through the Konpiraji with your eyes open and just let nature influence you.
Hiking to Shirai no Taki Waterfall
We continued to our next destination by bike, just 3 ½ km away. At 96 meters high, the Shirai no Taki waterfall was the setting for literary works by Natsume Sōseki.
We parked our bikes at the free parking lot and continued on foot. From the parking lot, you walk from 20 to 30 minutes to the waterfall. The path is quite steep and therefore strenuous. In any case, take something to drink with you in case you want to take a little break!
In case of snow, good sturdy shoes are also recommended, but they were also very helpful on this day because of the wet leaves. We leisurely set off on our hike and discovered a quite funny stone formation that reminded us of a face.
When frozen and covered with snow, it is said to be one of the best views of the Shirai no Taki waterfall, but even without snow and ice, we were impressed by the massive amounts of water that plunged down the 96 meters. Fine drizzle from the waterfall tickled our faces as we pulled out the cameras.
It was hard to resist the urge to get closer to the waterfall, but be very careful about the slippery and wet stones.
Instead, we took a little break, enjoying the view and and regaining our strength. Quite a good idea, since we chose a shortcut on the way back, which led us to a rather narrow path, along a slope, to the other side of the river and through a small village.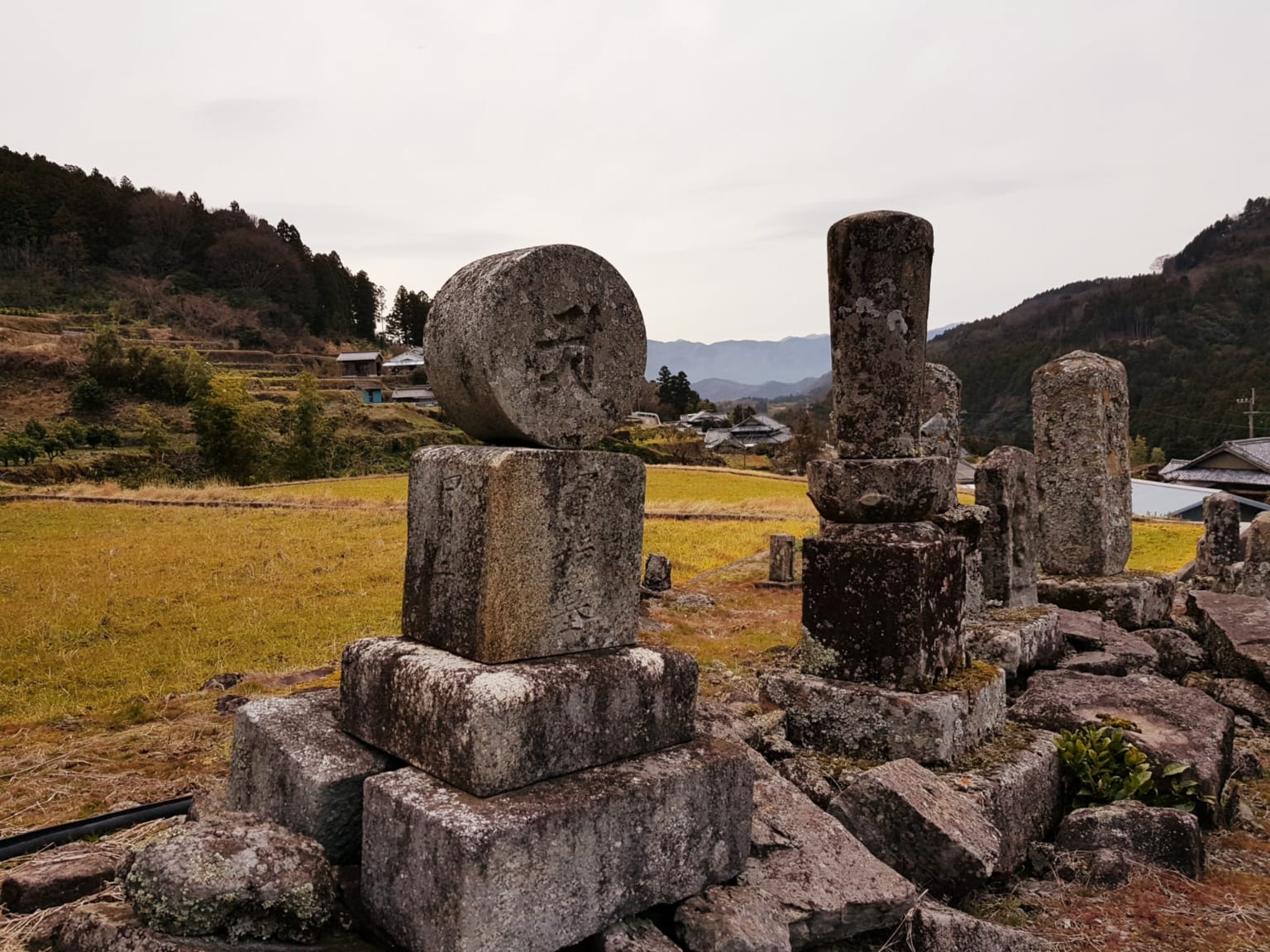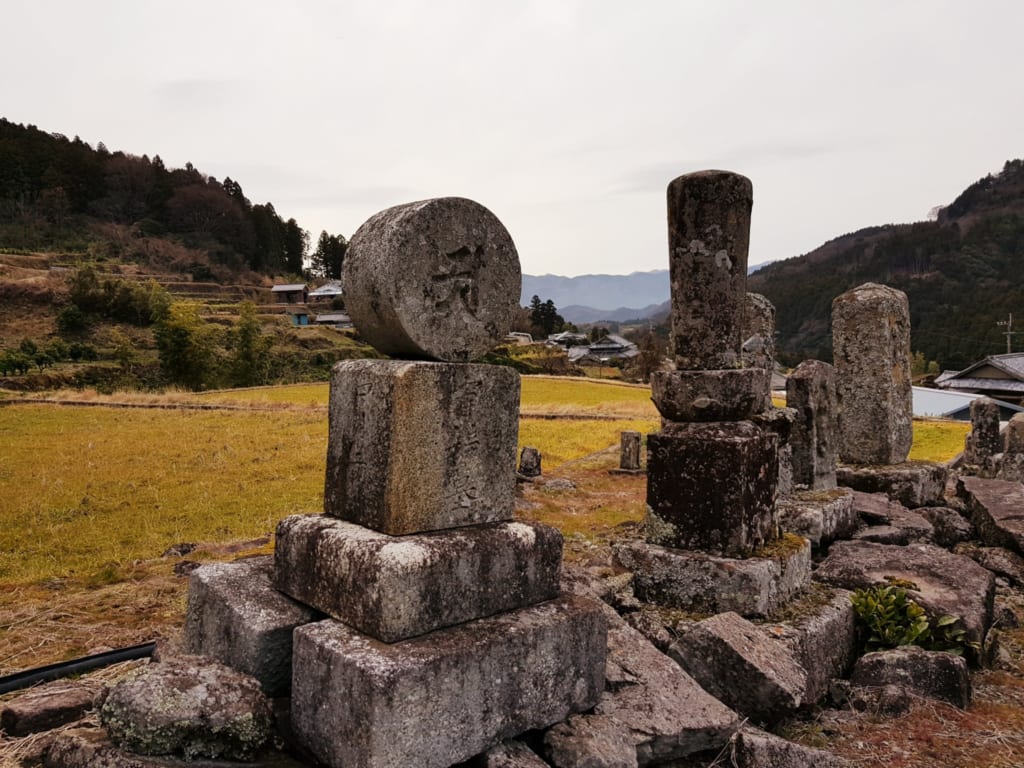 This route is definitely not for the faint-hearted and if you are traveling with small children, we recommend you take the normal route back!
Useful Access Information
Toon city can be reached from Matsuyama in around 30 minutes by train. From Matsuyama-shi station, you have to take the Iyotetsu line bound for Yokogawara station, until the end of the line.
By car, it also takes around 30 minutes from Matsuyama. For going to Toon city, please take the Kawauchi Inter Change exit.
Discover Toon City by Bicycle
Although we would have liked to spend a little more time at the Shirai no Taki waterfall, it was now time to return to Toon city.
From the parking lot, you can cycle back to the Sakuranoyu Kanko Bussan Center, which is around 8 ½ km from here, a leisurely ride by e-bike.
Cycling through Toon city is an experience that I am glad I experienced. The Soukouchi Shrine, Konpiraji Temple, Poème Sweets Park and the overwhelming impression of the Shirai no Taki waterfall have left their mark and showed me that the rural area of Japan has much to offer travelers.
Sponsored by Ehime Prefecture.