Sponsored by KOTOHIRA BUS
If you are a frequent or even first-time traveller to Japan, you would likely be aware that there are countless amazing places in which you can spend your time. Whether that be the bustling metropolis of Tokyo or the quiet contemplative old city of Kyoto, Japan has a great deal of stimulating experiences to offer curious visitors. One unique place to visit is the smallest of the four main islands of Japan, Shikoku, which is famous for both its delicious udon noodles and rich cultural history. But as it is quite far from Tokyo, how do we get there on a budget?
Japan is quite famous for its lightning-fast and efficient mode of cross-country travel: the "Shinkansen", or bullet train. The Shinkansen can transport travellers between major cities in mere hours, moving at blistering speeds while those inside can enjoy a smooth and quiet ride to their destination. So if the Shinkansen is so great, you might be asking why you should consider other modes of transportation while moving around in Japan. Firstly, while the bullet trains are fast, efficient and reliable, they are very expensive. A one-way trip from Tokyo to Hiroshima, one of the longer trips one can take on the Shinkansen, runs at about 18,000 yen. Additionally, the Shinkansen does not run all night, so an overnight trip is out of the question. This is where the bus comes in!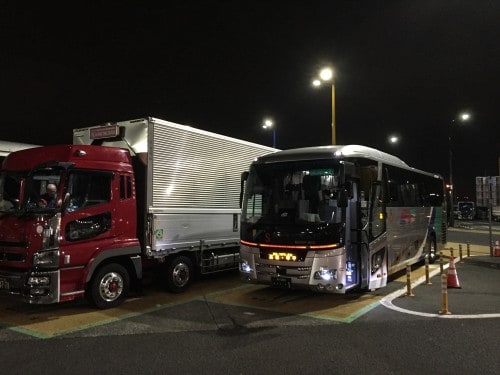 If you are looking to save a lot of money, and maximize the amount of time that you have to spend enjoying your trip to Shikoku, the overnight Kotobus is definitely the best way to travel. As budget travellers, we tend to look at value and efficiency to be the most important factors when making purchasing decisions. In this regard I found the Kotobus to be extremely good value, for the following reasons:
Price
The Kotobus to Shikoku is fairly affordable and almost half the price of the Shinkansen. It is also possible to save money by making an early booking, which you can do by phone or online (keep in mind that at present the website is only available in Japanese). They also accept a wide variety of payment methods including credit cards and paying at a convenience store. Another thing worth noting is that due to it being an overnight bus, one can save on accommodation costs as the night can be spent sleeping in the comfortable reclining chairs on the bus.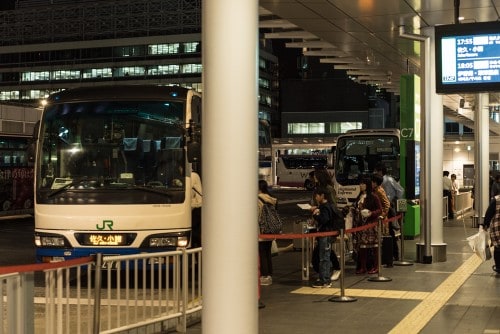 Ease of Use
This is probably one of the most important deciding factors for me, especially in Japan, where things can often be difficult to understand if you are a foreigner with limited understanding of the way in which they do things here. Once you have your reservation confirmed, just make your way to the Shinjuku South-Exit bus station (in Japanese it is labelled "バスタ", "basuta" short for Bus Terminal), and head up to the 4th floor terminal. Boarding the bus is as simple as finding the station from which your bus will be departing and then showing the attendant your reservation number prior to boarding. After that it is time to kick back and enjoy your overnight bus ride!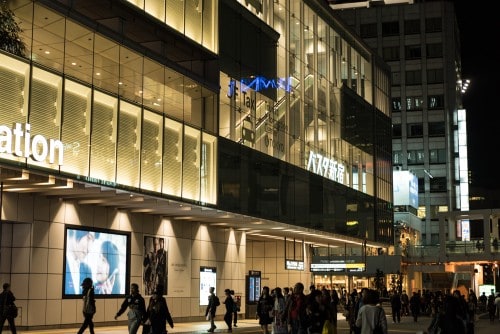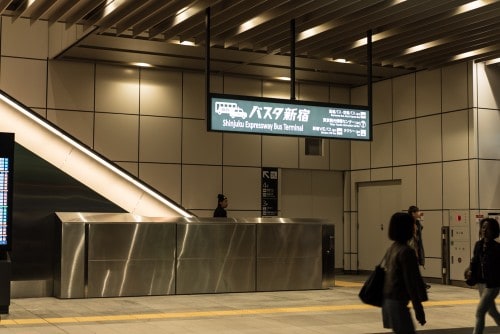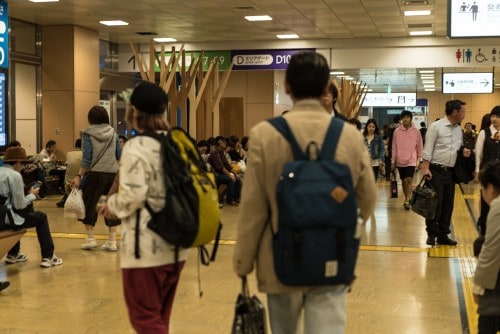 Shinjuku Bus Terminal
Comfort
I have taken a few overnight buses in Japan before, usually when travelling between Tokyo and Osaka, and I must say that this was easily the most comfortable bus ride by far. We departed at around 9pm, arriving in Kotohira about 11 hours later, so such a long ride can be taxing on the body. Fortunately for me, due to the comfortable reclining seats and blanket offered to Kotobus customers, I was able to get the majority of a good night's sleep (which is rare for me as I am usually never able to sleep on buses or planes!).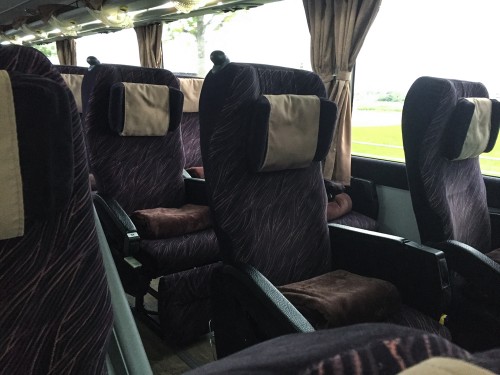 Kick back in a comfy seat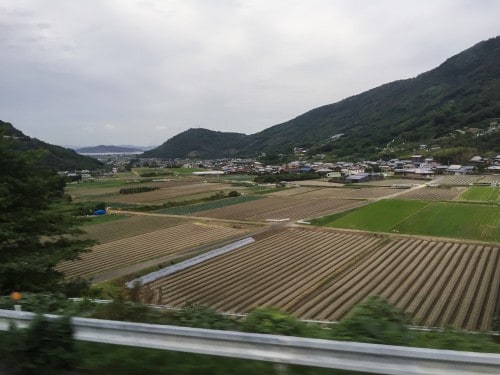 Enjoy the view!
Other features
One of the more pleasantly surprising services offered by Kotobus was free Wi-Fi. This was incredibly useful as using cellular data services for such a long trip can drain your device batteries swiftly. It is worth noting that this is a service not even offered on the Shinkansen (their Wi-Fi services are available to contract internet customers in Japan). The seats also offer a power outlet to charge devices and a fold-out arm rest from which to eat your dinner or place an iPad or laptop.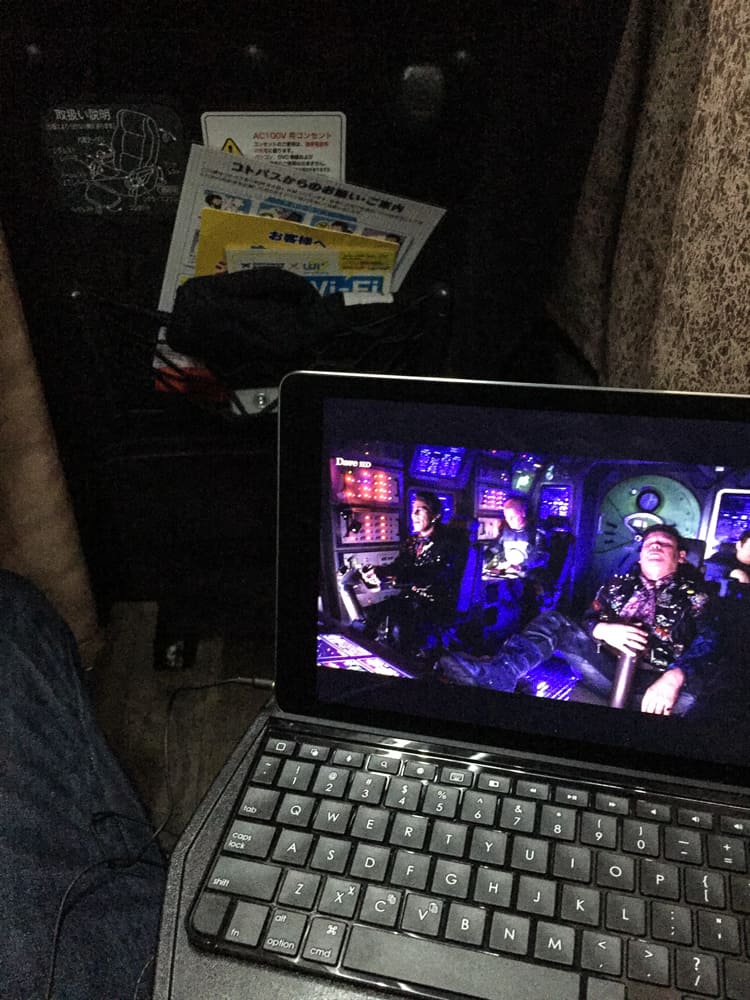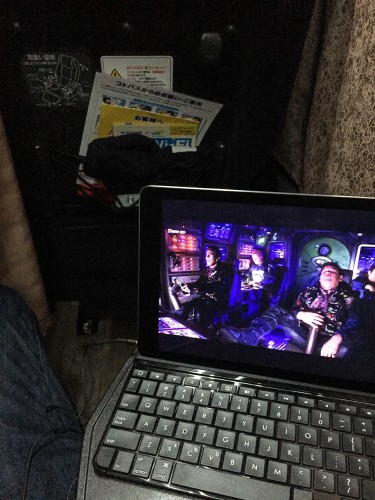 Sit back, relax and watch a movie!
Connecting to wifi is as easy as checking a box.
The Kotobus stops at a few different places in Shikoku's Kagawa prefecture, one of which is Kotohira-cho, a medium-sized town with a great deal of cultural history, which includes the Konpirasan walking route – a nice walk up a mountain with a number of sightseeing and shopping spots for keen visitors. Just before 10am, my bus arrived at the Kotohira Bus Terminal, at which point I was the last person left on the bus, where I was soon after greeted by the lone terminal attendant, receiving a friendly "Welcome to Kotohira!". After a comfortable bus ride, enough sleep and a friendly greeting upon arrival, my successful Kotobus experience left me ready to conquer Konpirasan and enjoy Shikoku on a budget!
How to make a reservation,click here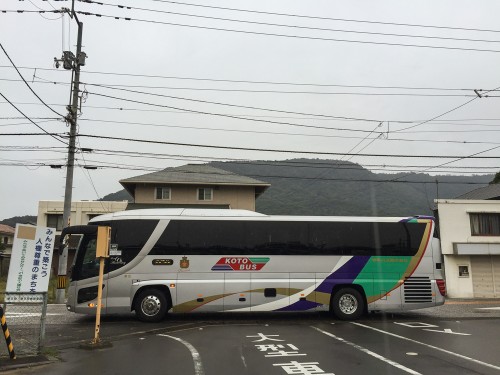 See you next time Kotobus!