It is undeniable that manga is one of the most popular Japanese cultural phenomena inside and outside the country. Throughout history and especially after the Second World War, these Japanese comics have developed a huge industry that moves billions of yen a year. As might be expected, its popularity has given rise to other business models that turn Japan into a manga-lovers paradise. Themed cafes, events, exhibitions, manga cafes, exclusive shops, or amusement parks are some of the places where fans can enjoy their favorite characters and stories.
If you aren't a manga lover, you might also be interested in a visit if you're a low-budget traveler. Recently, manga cafes have become a popular option for cheap accommodation. Besides having a wide catalog of manga, they are also opened 24/7 and provide various services and entertainment.
What is a Manga Cafe?
In Japan, manga cafe is popularly known as manga kissa (漫画 喫茶). 'Kissa' is a shortening for kissaten (喫茶店), a traditional tea house where they serve coffee and sweets.
It is said that the origin of the first manga cafe was in Nagoya city. Due to the competition between some coffee shops, one of the owners decided to place several comics in his business so that his customers could enjoy them for free. This cafe-manga style rapidly increased in popularity, with more and more people coming every day to read the free manga. However, this created another problem — customers spent a lot of time in the cafeteria without ordering anything from the cafe menu. Hence, these businesses started to charge a small fee calculated on the time customers spent there.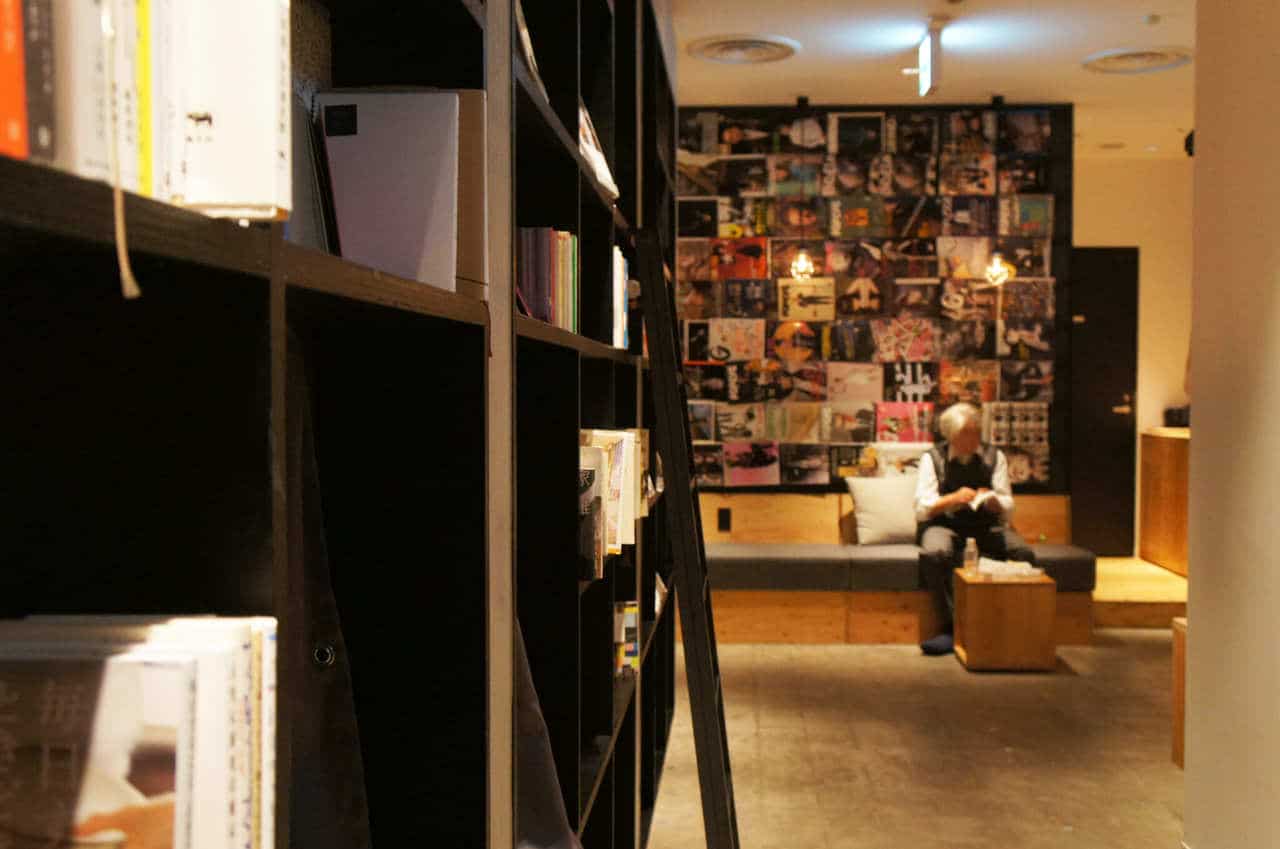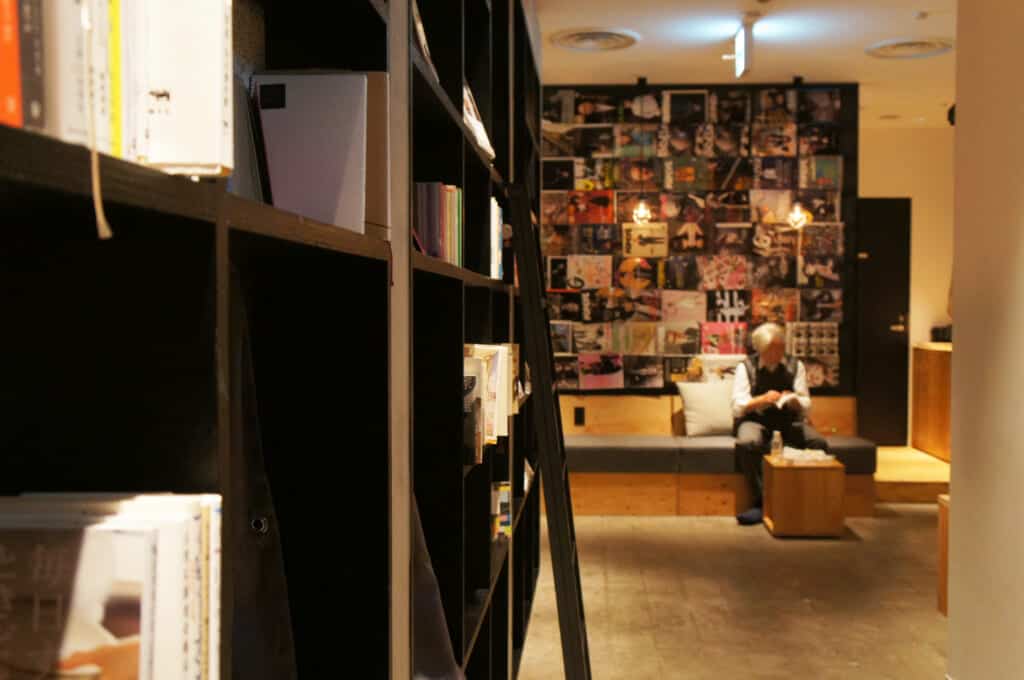 The current kissa cafe has continued this concept. Manga cafes are establishments where visitors have access to a wide catalog of many kinds of manga. But they are also spaces to relax with a multitude of services and amenities, such as unlimited internet access or non-alcoholic drinks included in its rate. All this for a reasonable price and 24 hours of access.
Why are Manga Cafes Popular in Japan?
Manga kissa are much more than places where you can have a good read. Since its creation, they have evolved to become a unique element of the Japanese popular culture and lifestyle.
They Have a Wide Collection of Manga
According to a study carried out in 2019, 33% of Japanese people read manga frequently. So as you may have guessed, the main reason to go to one of these cafes is to enjoy reading manga.
The manga kissa's gigantic shelves occupying all the walls have an extensive catalog with hundreds of titles. Some of the manga, perfectly arranged and aligned, narrate impossible loves with a happy ending. Others tell us epic battles, and some will make us laugh and others, sometimes, cry.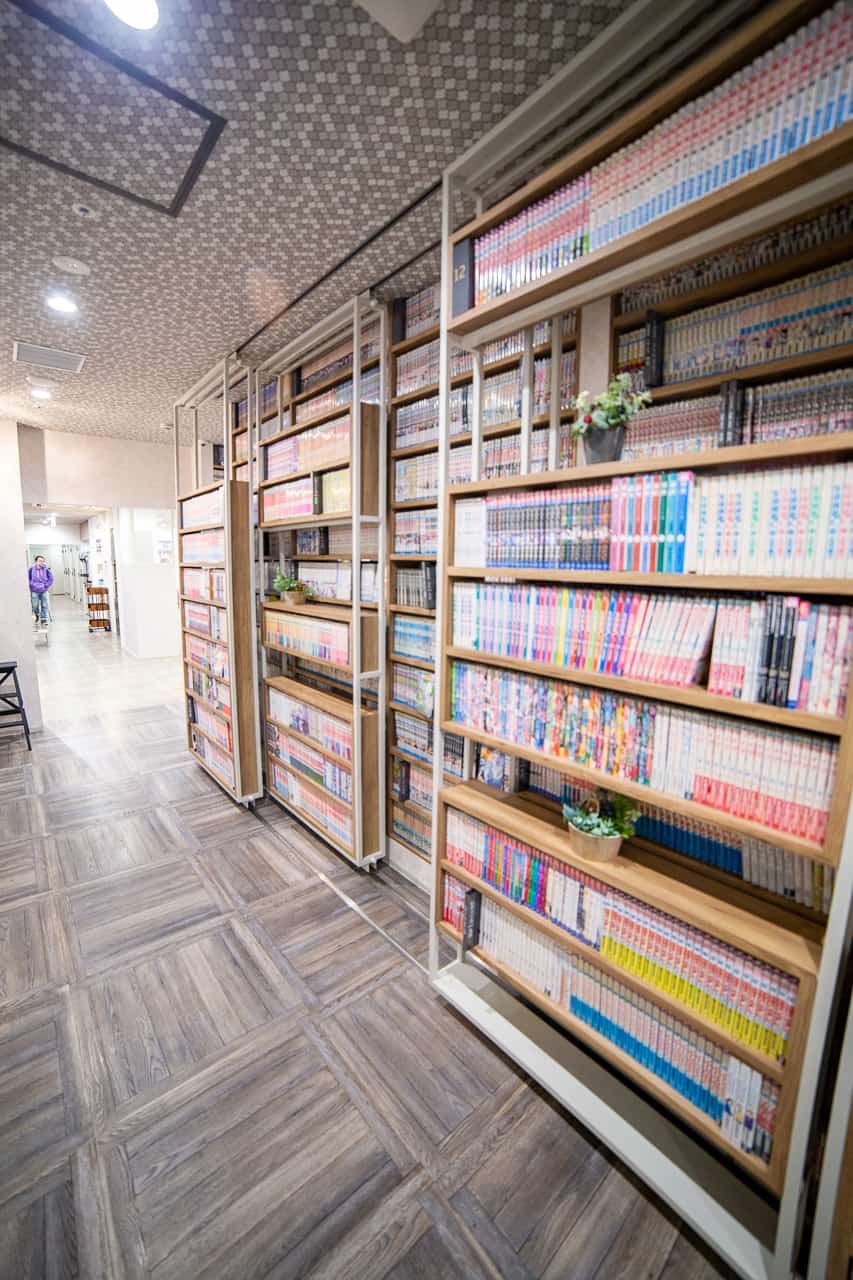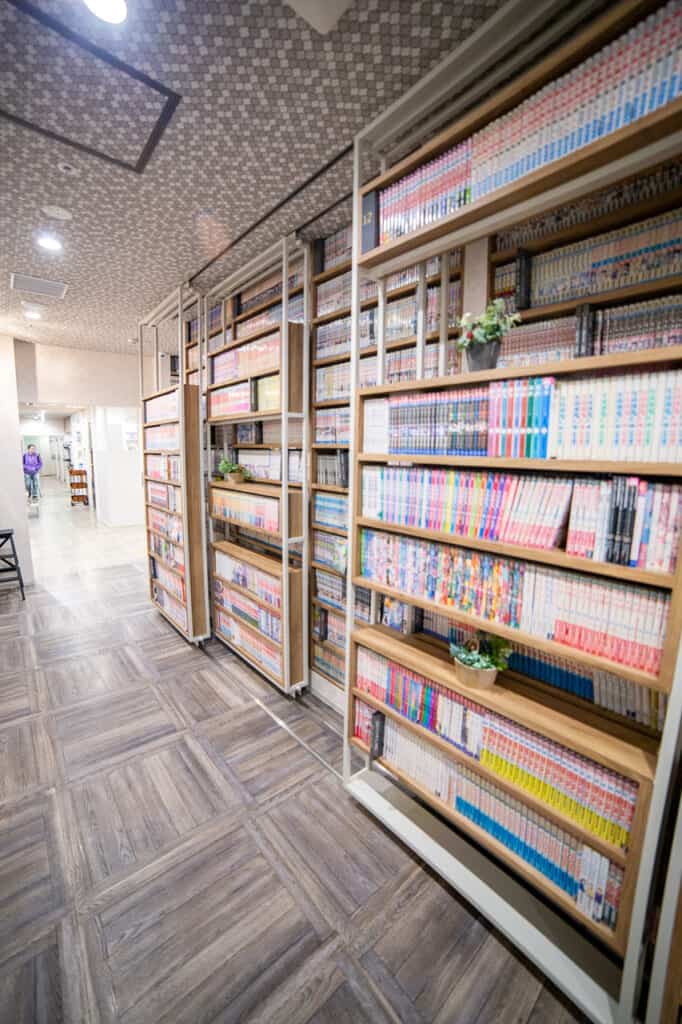 Whatever story you want to read will have it at your fingertips in a manga cafe. This makes it the preferred spot for reading manga in Japan. In addition to saving money and space at home (the latter being limited in most Japanese residences), you can also find mangas that have been out of print for a long time and are no longer sold in bookstores.
They Are an Economical Option to Rest for a Few Hours
Imagine that you are having an epic night with friends, drinking, eating, and sharing laughs and adventures. Suddenly, you look at your watch and realize it is almost midnight. You run to the nearest train station, barely dodging all those who are in the same situation as you. You jump the steps three at a time, and when you finally reach the station platform, the doors of the last train of the day close in front of your eyes.
Although Japan has one of the best public transport services in the world, it is not available 24 hours of the day. Most trains and subways in large cities stop working between 12-1 am, depending on each line. Additionally, getting home by taxi or staying in a hotel can be an expensive option.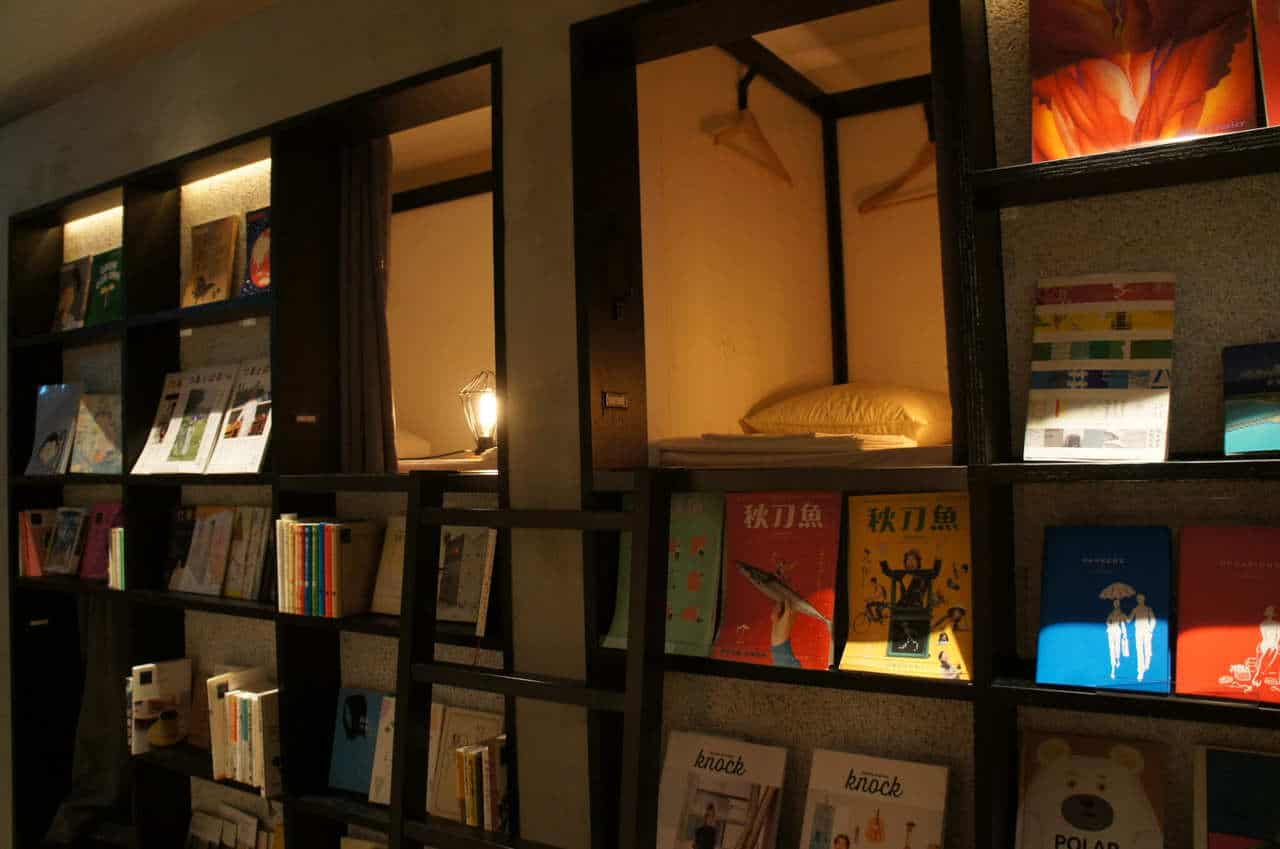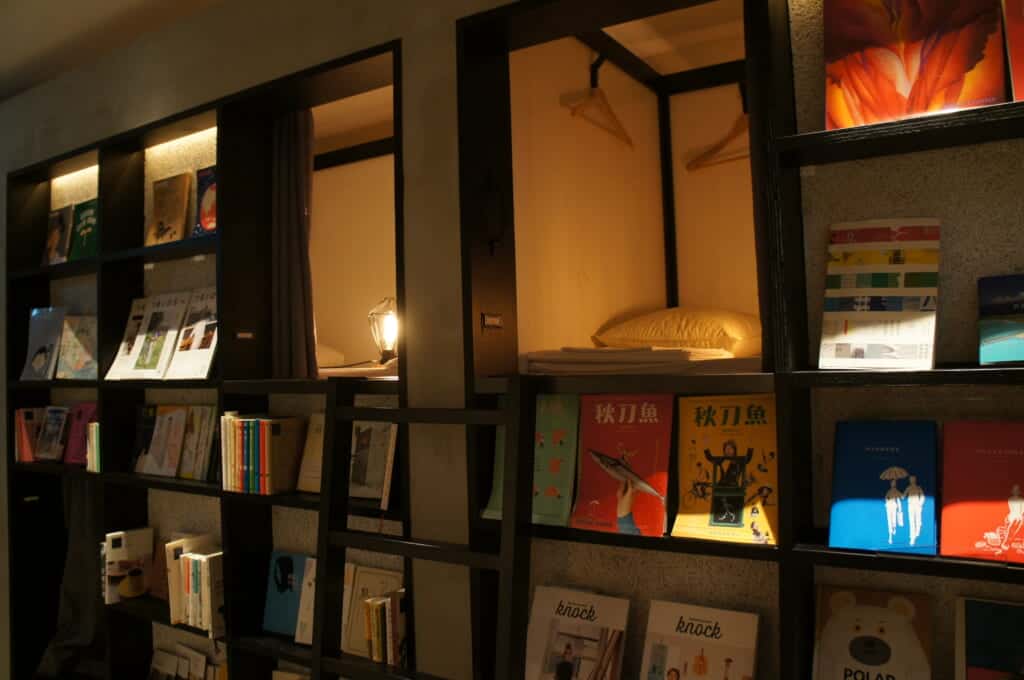 Luckily, there are cheaper alternatives, and manga cafes are among the most popular in Japan. Most establishments have private cubicles whose rates depend on the time you spend there. Many of them offer free non-alcoholic drinks and ice cream, as well as TV, computers, and unlimited Wi-Fi. They also tend to have showers where they can cool off before bed or wash up in the morning. Spending the night in a manga cafe costs between 1,500 and 3,000 yen, depending on the place and the hours you are there. Sounds good, right?
Cheap Stayings in Japan for Tourists: Why Choose a Manga Cafe?
It is not a secret that Japan is an expensive country, and finding cheap and well-located accommodation can be a challenge. In cities like Tokyo and Osaka, you may have to travel long distances to visit the various tourist areas, and it is quite likely that you will have to take several trains to return to your hotel at the end of the day. For this reason, more and more tourists choose to stay in manga cafes to save money and time, especially after long days exploring and enjoying any city.
Manga kissa are an excellent accommodation option, especially for those travelers who want to enjoy themselves freely without being tied to strict schedules. There are usually one or more manga cafes in each area in big cities, so you can find accommodation wherever and whenever you want.
Services and Amenities of a Manga cafe
Most manga kissa offers two types of options: public area or private rooms. The public area is designed for people who want to read for a while or use a computer with internet access. There is usually a zone with tables and computers in this area, and another with armchairs to sit down to enjoy reading some manga.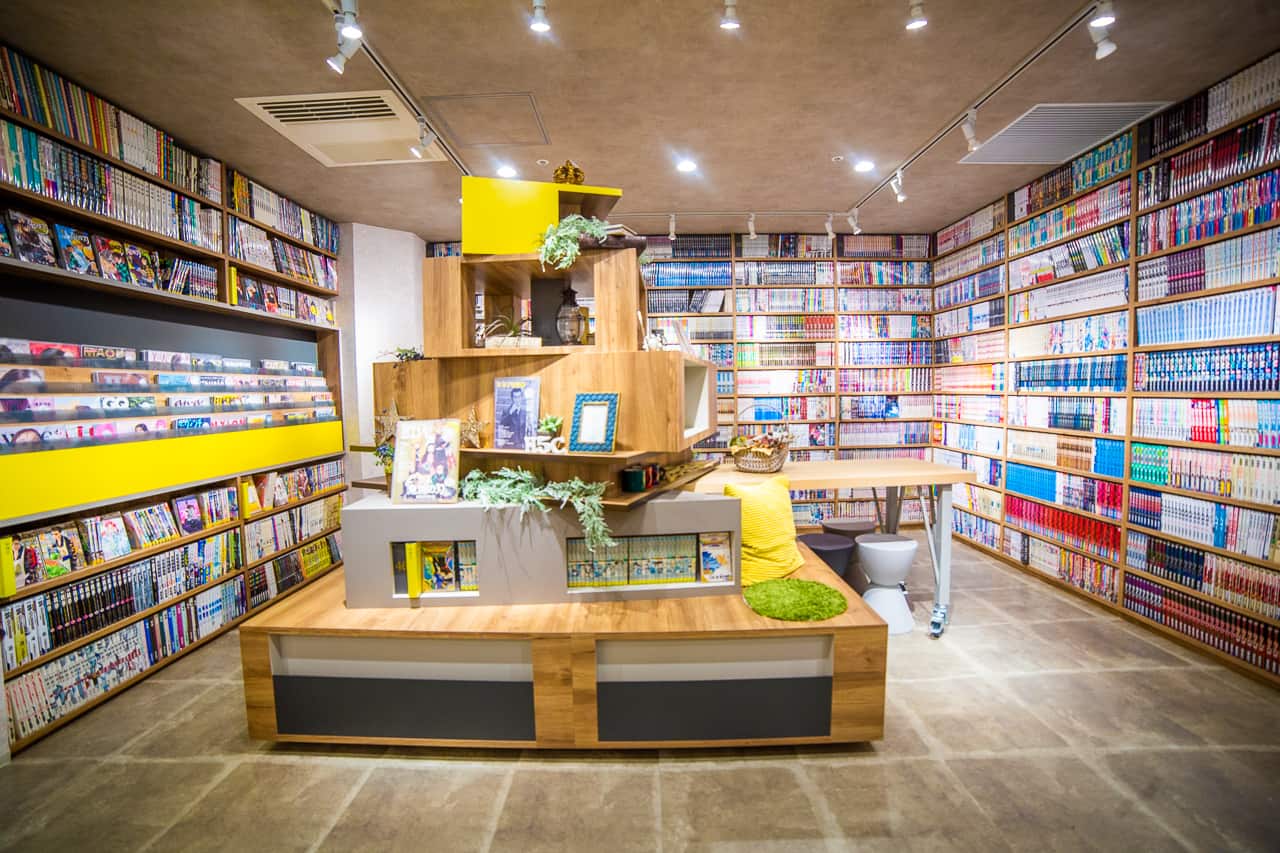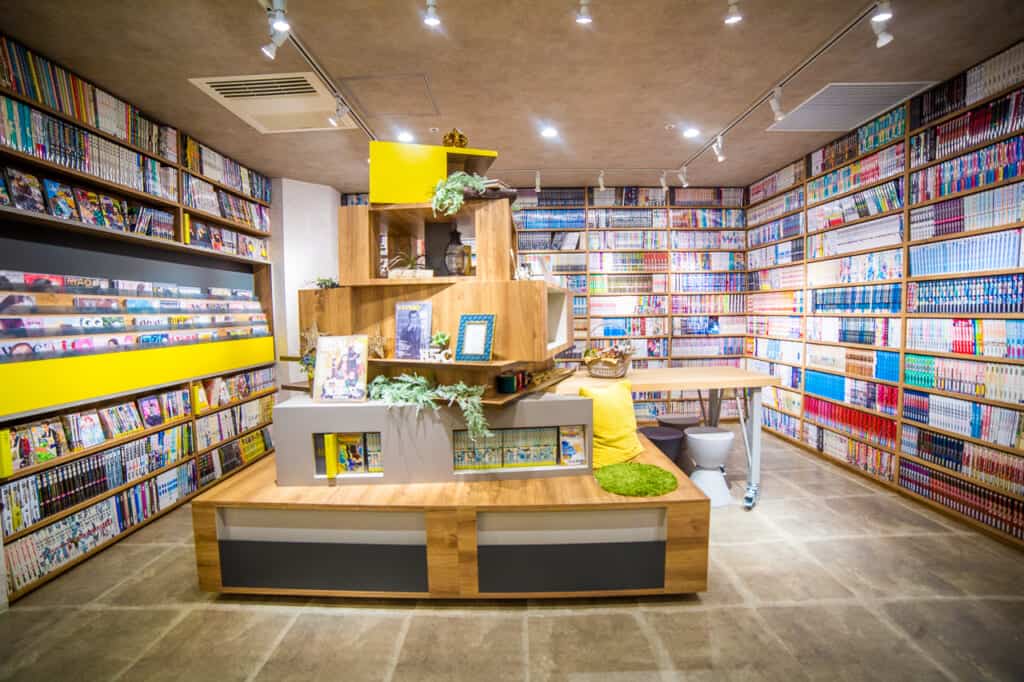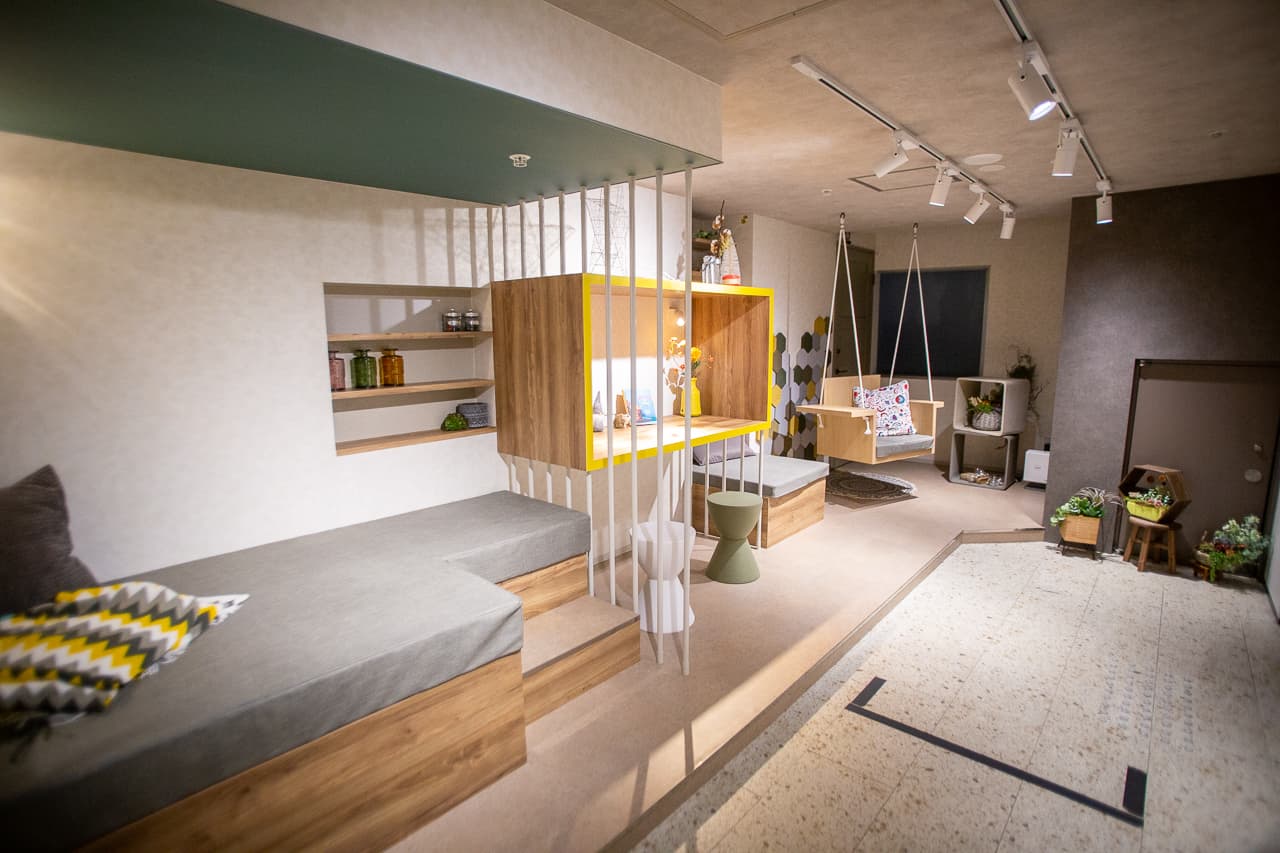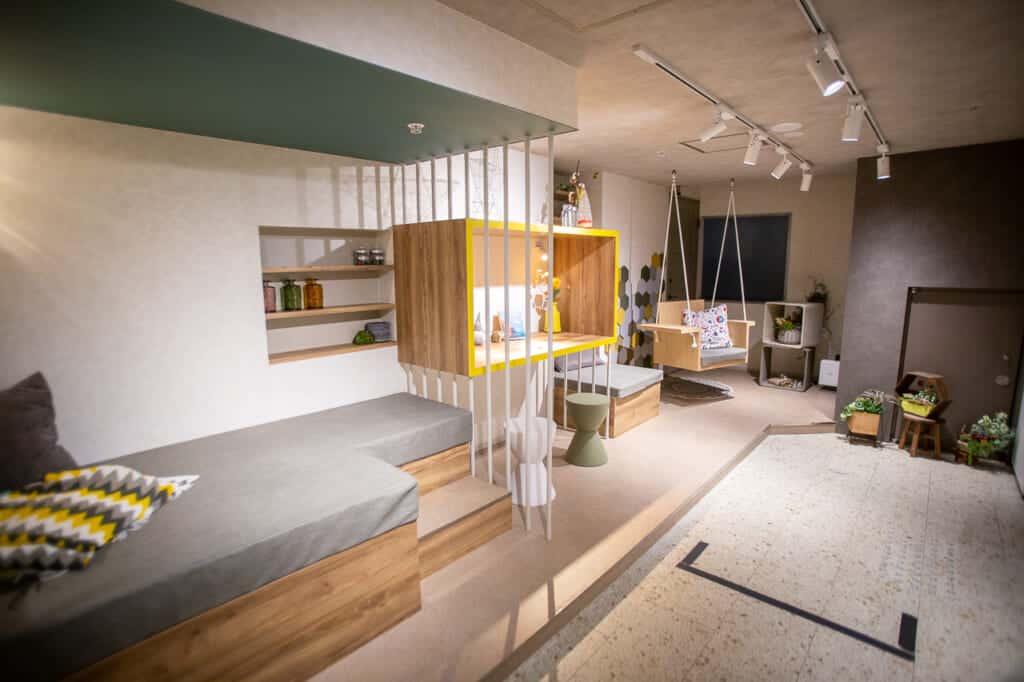 Private rooms are small cubicles and often offer different options. Some rooms have a desk and reclining seat, while others can have a tatami floor or mat for guests to lie down to rest. Also, some manga cafes offer double or family-size rooms. All these options include a computer with a DVD player and an unlimited Wi-Fi internet connection.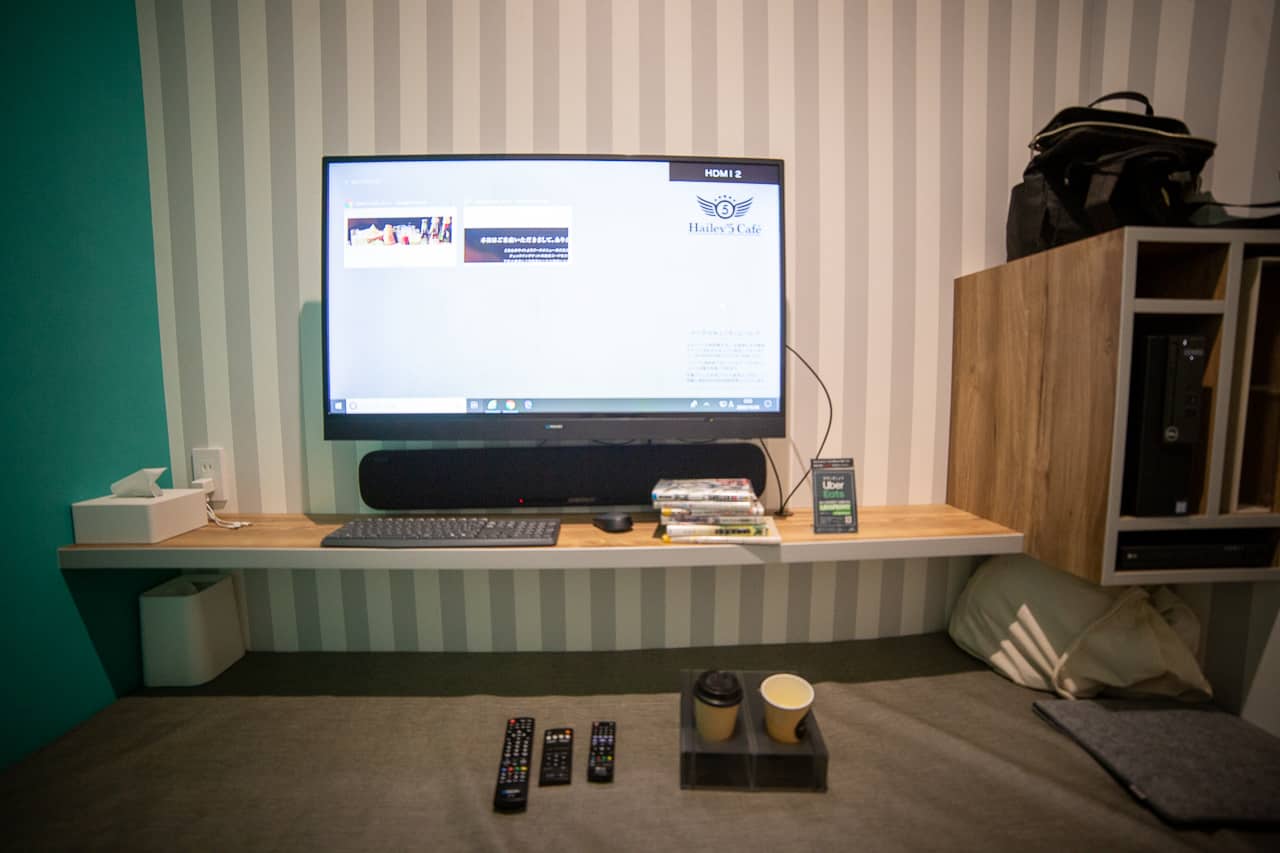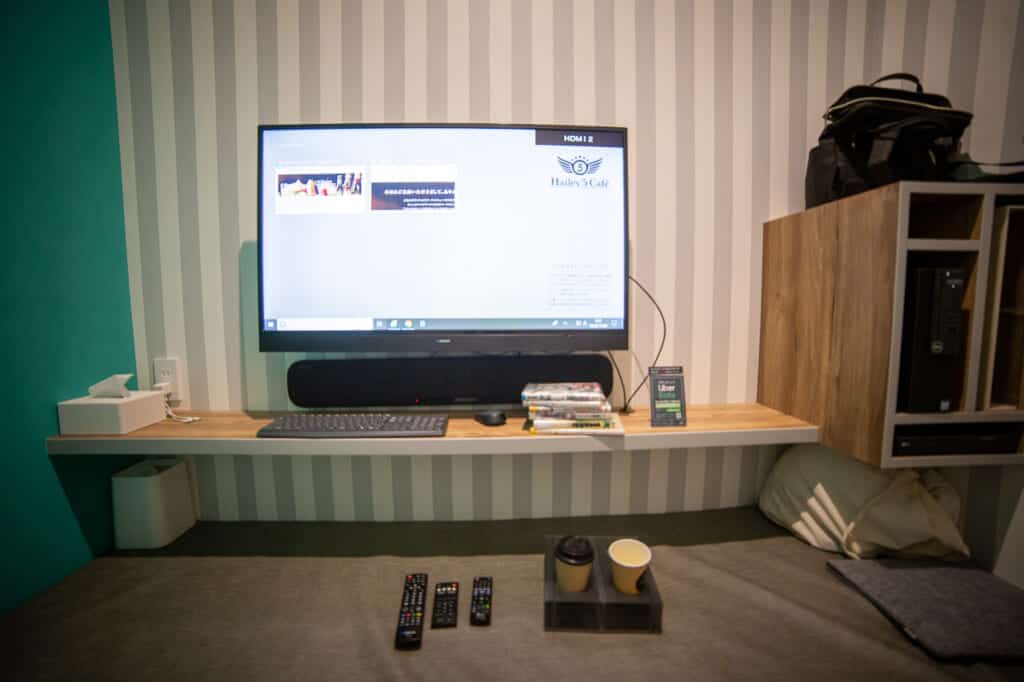 Whether you book a public space or the private rooms, you will have access to different types of services and amenities:
An extensive catalog of manga, magazines, and films: Besides having thousands of manga books, manga kissa also offers magazines and other types of publications available to read for free. However, most of them are in Japanese, so if you don't have a fluent level, you might not understand much. However, you can take some manga and try to understand the content by looking at the illustrations. There is usually a small section with movies that you can watch on your computer, and some of them include different language or subtitle options.
Unlimited drinks: In the public area, you will find a small space with soda, juice, tea, and coffee machines free for guests to use freely. Additionally, they also offer a food menu and alcoholic beverages for an extra cost.
Showers: Many manga kissa have showers. In some establishments, they can be used for free, although in others, you need to pay a small additional fee (between 100 and 300 yen).
Other additional services: Some manga cafe chains offer rooms with karaoke, darts, and even areas to play pool. These options usually have an additional cost that is not included in the basic rate.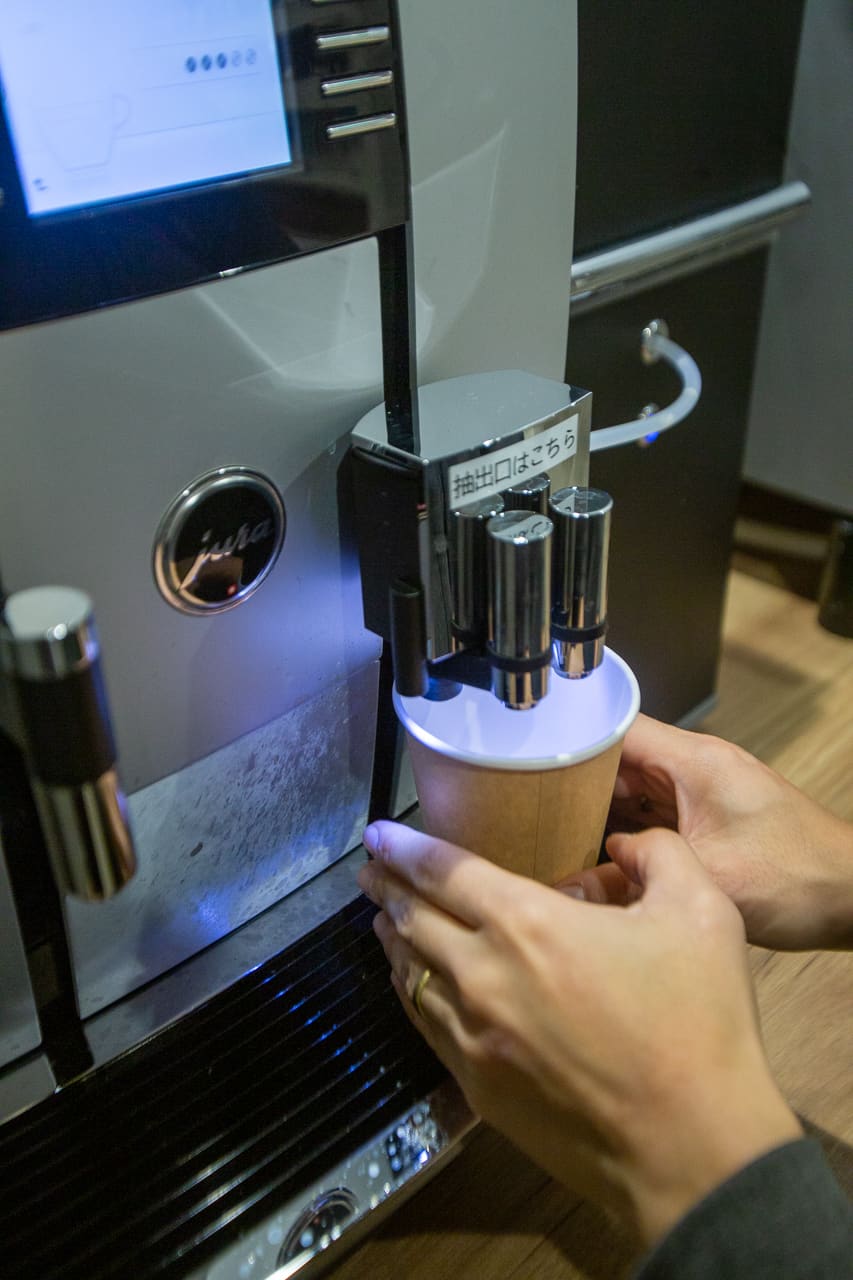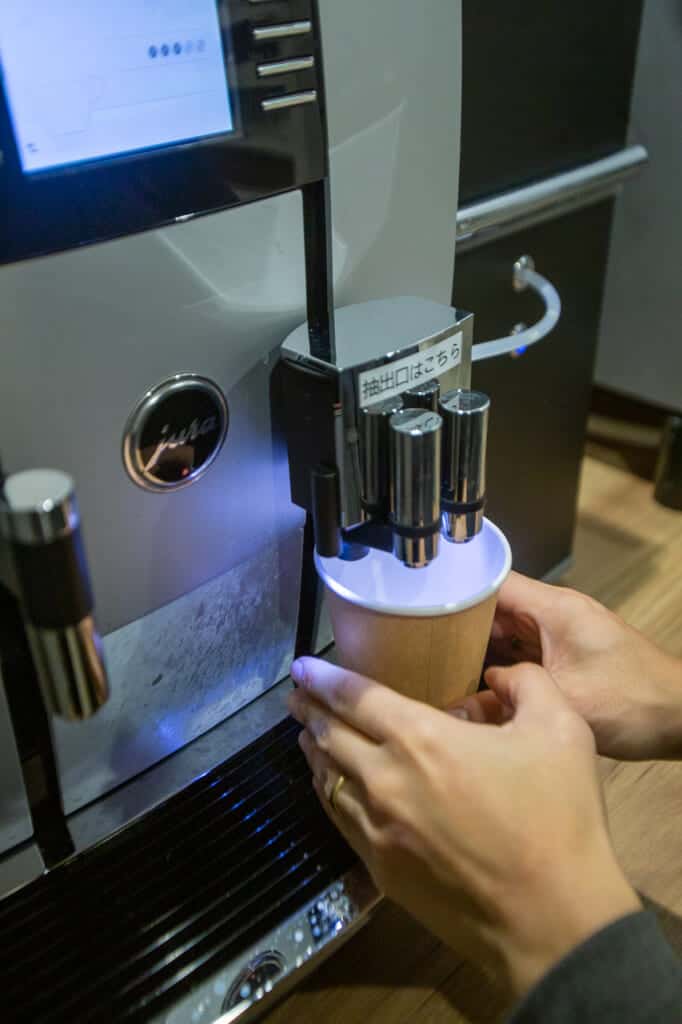 How Much Does It Cost to Stay in a Manga Cafe?
The price of a manga cafe depends on the establishment and the type of room you choose. A private single room usually costs between 100 and 300 yen for the first thirty minutes. But the most common option is to choose a multi-hour plan: the 3-hour plan costs about 700–1,500 yen and the 8-hour plan around 1,500 and 3,000 yen. Many manga kissa have a small additional cost during the weekends.
In some manga cafes, it is not possible to make a reservation for several days. If you plan to stay longer, you will have to leave the room in the morning and rebook another one the following night. You can ask if there is an option to store your luggage at reception or look for a payment locker near the establishment. Therefore, staying in a manga cafe is really useful when you want to spend the nights in different areas or places.
How to Stay in a Manga Cafe?
Getting a room in a manga cafe is quite easy, even if it's challenging to find staff who can speak in English. When you arrive at the reception, they may ask you if you have a membership card for that establishment. If it's your first time, you can get it by paying between 100 and 300 yen. You will also have to show them your passport to become a member and fill out a document with some information. You will only need to do this the first time you sign up for any manga cafe chain. That is why it is a good idea that you always try to stay in establishments of the same company.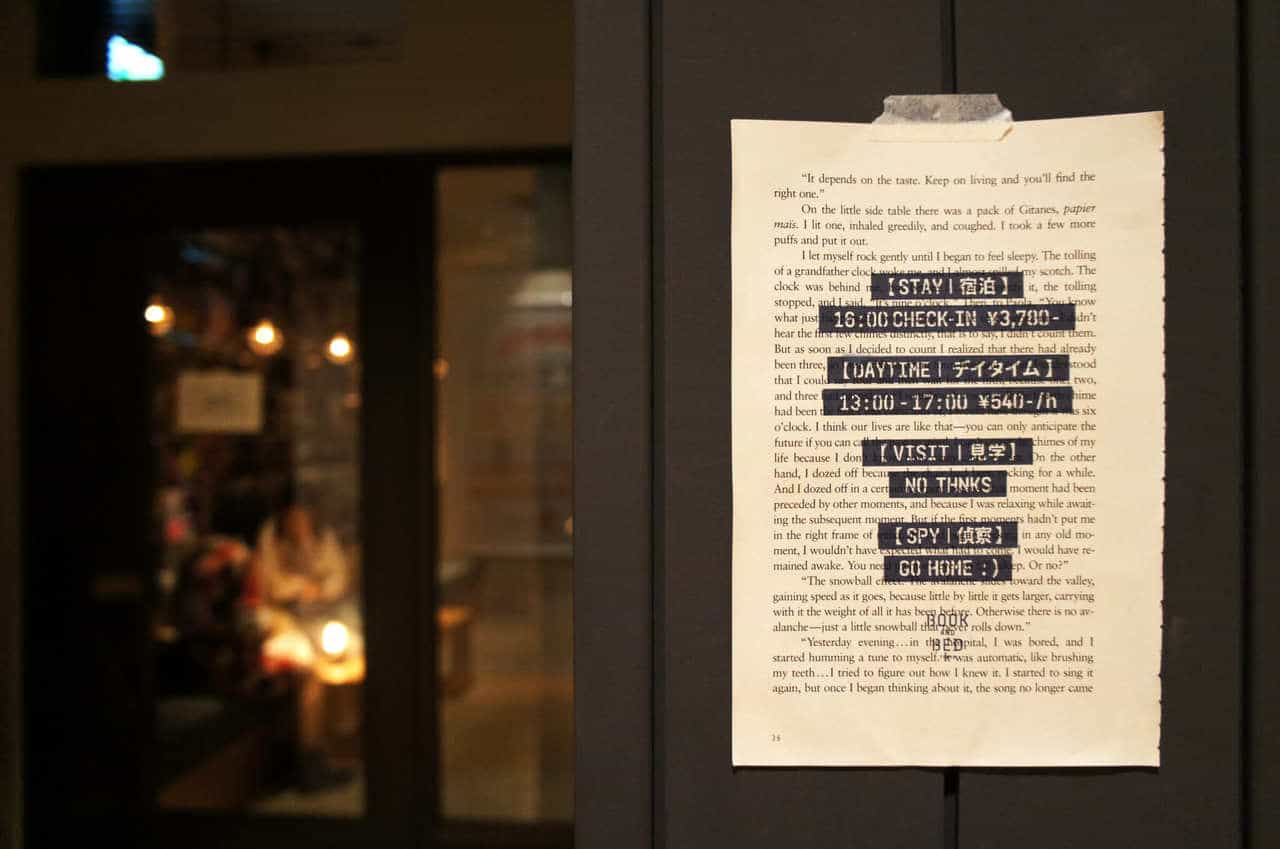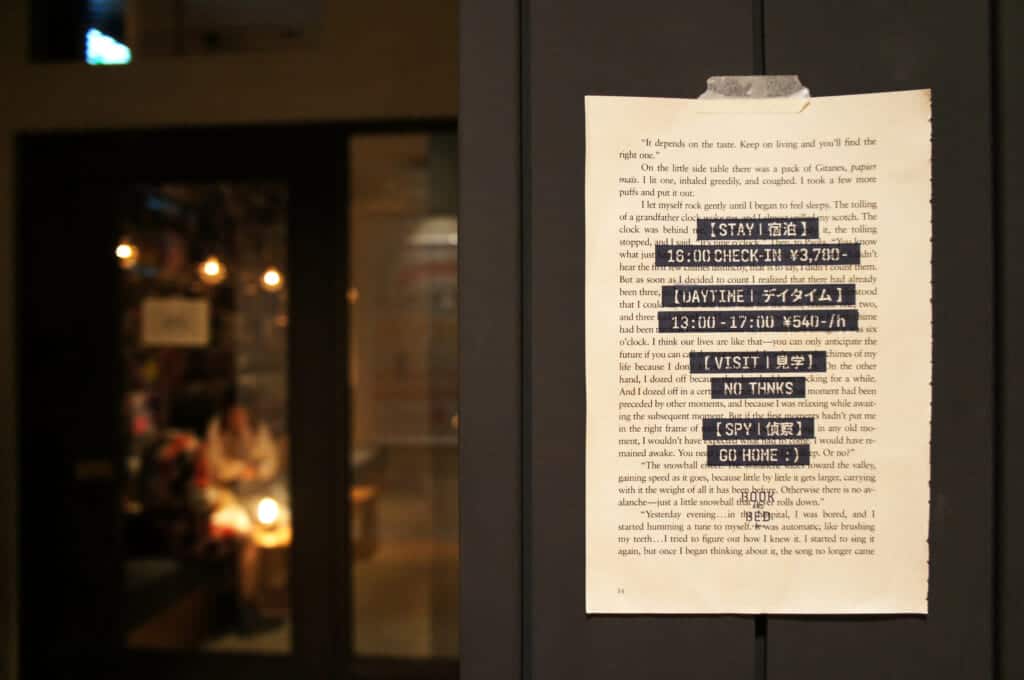 Once you have your membership card, they will ask you to choose the type of room and how many hours you want it. To do this, they will show you a list of all the types of rooms and their prices. When you decide where you will spend the night, staff will explain the establishment's different services and their general rules. In some places, they will ask you to pay in advance, and in others, you can pay when you leave. Finally, they will give you the key, and you can start enjoying your room and all the services offered by the manga cafe.
How to Find a Manga Cafe?
If you have decided to try the experience of staying in a manga cafe, but you don't know how to find one, the easiest thing is to do it google it. You can write or copy and paste the following sentences in Google or Google Maps, and you will get the closest manga kissa in your results. My advice is to check the establishments' pictures to see the facilities and check that they have private cubicles.
Internet cafe (ネットカフェ)
Manga cafe (漫画喫茶)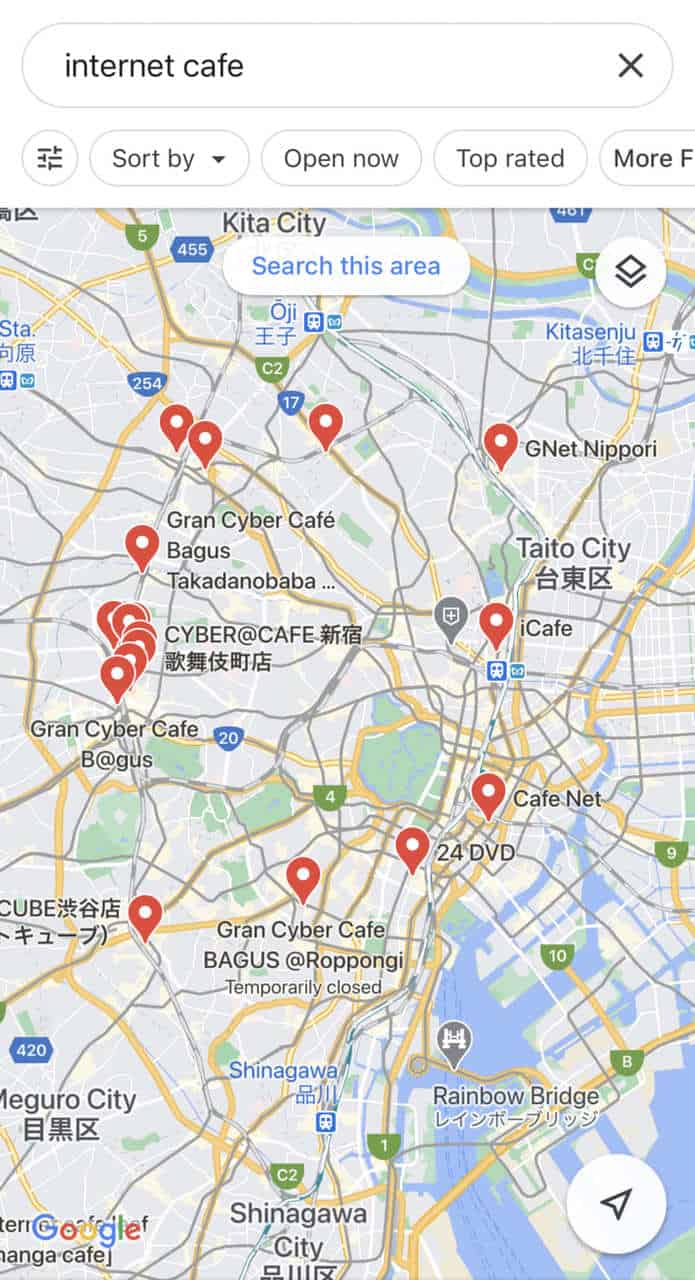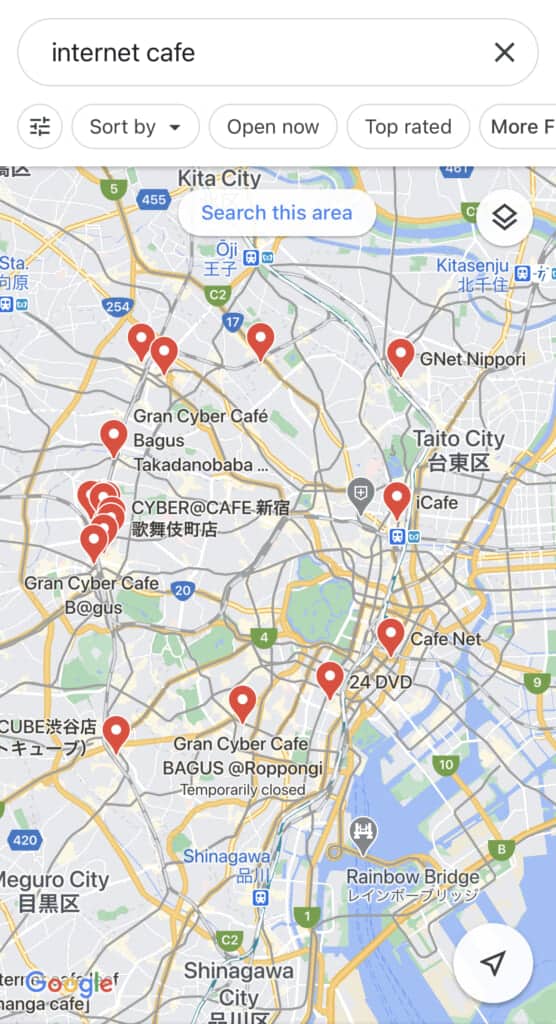 Famous manga cafe chains in Tokyo
There are hundreds of different manga cafe establishments and chains scattered throughout Japan, and it would be impossible to make a detailed list of each location. However, here is a selection of some of the most famous manga cafe chains in Tokyo:
Customa Cafe: There are different establishments in Tokyo and in the nearby prefectures of Chiba and Saitama. Some have exclusive areas for women. The rate, services, and facilities depend on each establishment.
Hailey'5 Cafe: Hailey'5 Cafe has several locations in the most central areas of Tokyo and one in Kyoto. This manga kissa is renovated with wide spaces. The rate, services, and facilities depend on each establishment.
Book and Bed: Book and Bed's concept is somewhat different from the other manga cafe since it has rooms with beds, and therefore, its nightly rate is more expensive than others. In Book and Bed, it is possible to find some books in English or other languages. The rate, services, and facilities depend on each establishment.
GeraGera Manga Cafe: This is one of the most popular manga coffee chains in Tokyo since its rates are relatively cheap and usually have additional promotions and discounts. It has several establishments around Tokyo, Saitama, Chiba, and Kanagawa. The rate, services, and facilities depend on each establishment.
Is it Worth Staying in a Manga Cafe?
Staying in a manga cafe has its pros and cons. On the one hand, it allows you the freedom to spend the night in the area you want and without having to worry about schedules. They are also cheaper than most hotels, and you simply have to pay for the hours you will spend there.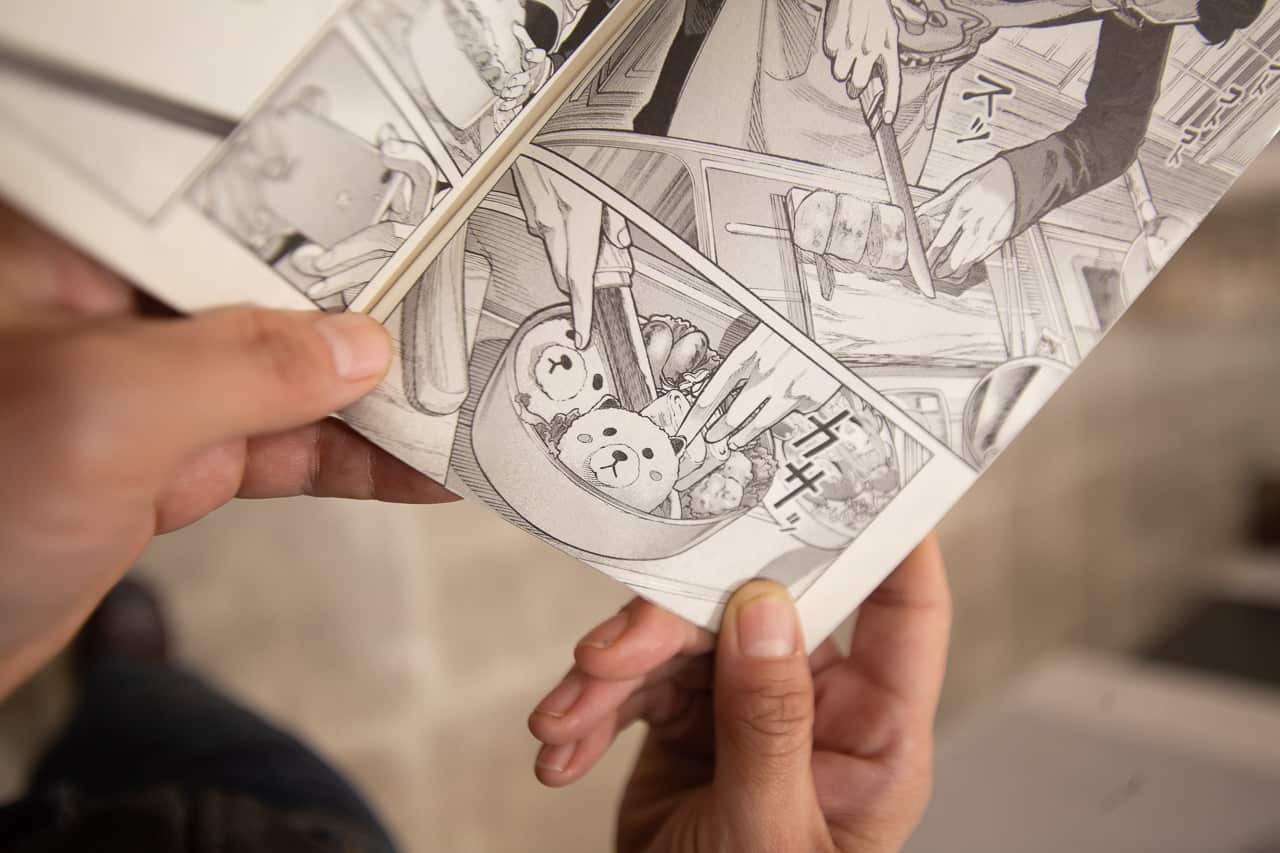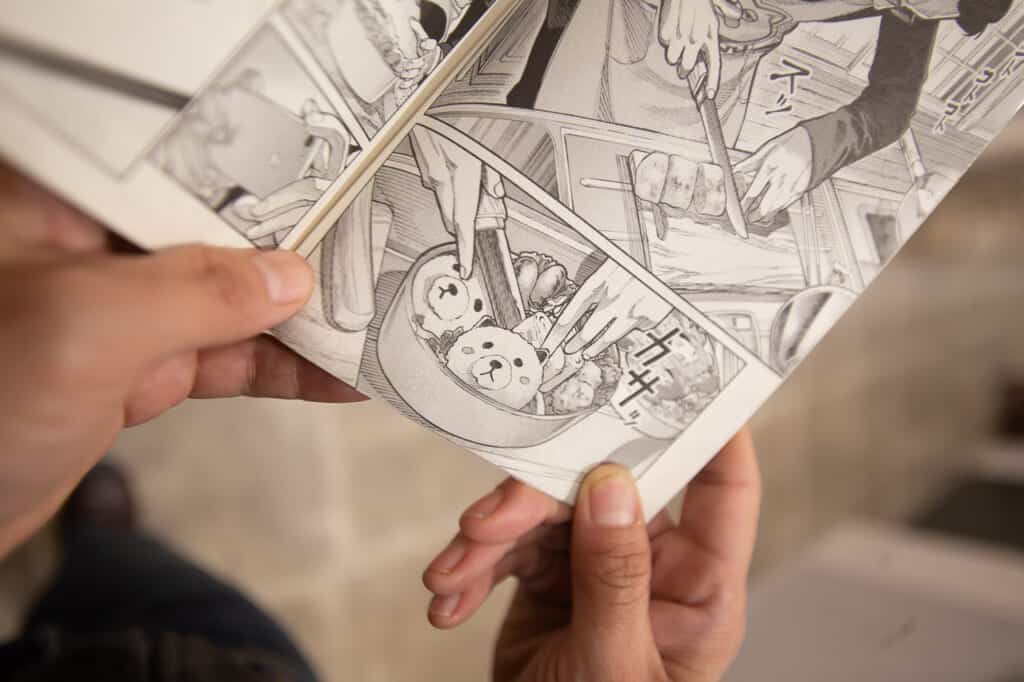 Keep in mind that rooms are small and most of the manga is only available in Japanese. Sleeping in a manga cafe for several days in a row can be hard and tiring since there are no proper beds or normal pillows.
All in all, my recommendation is to sleep in a manga cafe if you can't catch the last train, if you want to a specific place early in the morning, or if you're just curious and want to experience a night in a manga cafe.
Staying in a manga kissa is a complete immersion to a different kind of Japanese popular culture. It is where visitors become nomads when the trains stop running, and the neon lights go out. Surrounded by manga, magazines, computers, and coffee machines, you can enjoy a moment of peace before the sun illuminates the streets and the city goes back to its chaotic rhythm. A manga cafe is not only an affordable place to sleep, but a unique element of the country's culture that will make you feel like a real local during your stay in Japan.
Translation by Maria Peñascal