Disclaimer: We at Voyapon try our best to provide you with the most up-to-date information on Japan's travel regulations using reputable news reports and information directly from the Ministry of Foreign Affairs website. However, the situation is constantly changing, and our article should not be used as legal advice. Please reach out to your nearest embassy or immigration bureau for the most recent information related to your situation.
Since the beginning of March, border restrictions have been finally lifted for foreign nationals coming to Japan for study, work, or short-term business purposes. This comes after months of protests from business lobbies and academic institutions that pointed out the damages to the economy and the country's reputation, as the country has kept the harshest border policies among the G7 in a difficult-to-justify move that left stranded around 400,000 foreigners who already had a Certificate of Eligibility. It's the second attempt to relax border controls since November last year when the entry ban was briefly partially lifted only to close again at the end of the same month when the Omicron variant was discovered. Now that this variant has become prevalent inside Japan as well, keeping the borders closed is pointless.
Before that, borders had been tightly shut since April 2020, following the COVID-19 pandemic declaration, and only partially reopened for two months in October 2020 before closing n January 2021, after the Delta variant was discovered. During the whole time, foreign tourists have been completely banned from entering the country. And while tourists are still unable to visit, this is supposed to be the first stage in a gradual border normalization. With the border reopening, it was also increased the daily cap of people allowed to enter the country from 3,500 to 5,000 since March 1, further increased to 7,000 on March 14, and then raised again to 10,000 since April 10. As for quarantine measures, the number of days has been dropped to 3 or even entirely waived for most cases. Keep reading for details.
In response to the mutation of COVID-19, the Japanese government imposed stricter entry regulations on December 26, 2020, which are being gradually eased since March 2022. These include the following areas:
In the case of foreign residents, re-entry has always been allowed except for an extreme shutdown between April and August 2020 where only special cases were allowed, which sparked months of protests by many of those affected. Current residents may return on the condition that a negative Coronavirus (COVID-19) PCR test is provided. The test must have been performed within 72 hours prior to departure and the results must be handed along with a signed document from a valid medical institution. Once in Japan, until recently, a 14-day quarantine had to be followed. On January 29th, this period was reduced to 7 days but only for travelers coming from regions where the Omicron variant has become dominant. The latest set of measures reduced the quarantine to 3 days starting March for such travelers as long as a booster shot certificate can be provided. And even though public transportation is not allowed during quarantine, an exception was made to allow travelers to go home or to their reserved accommodation from the airport as long as it's done during the 24h following their landing in Japan.
Are there any exceptions to foreign nationals re-entry rules?
After the discovery of the highly infectious Omicron variant in several African countries, re-entry for foreign nationals coming from those countries was banned on December 2, 2021. But this ban was lifted on January 14, 2022.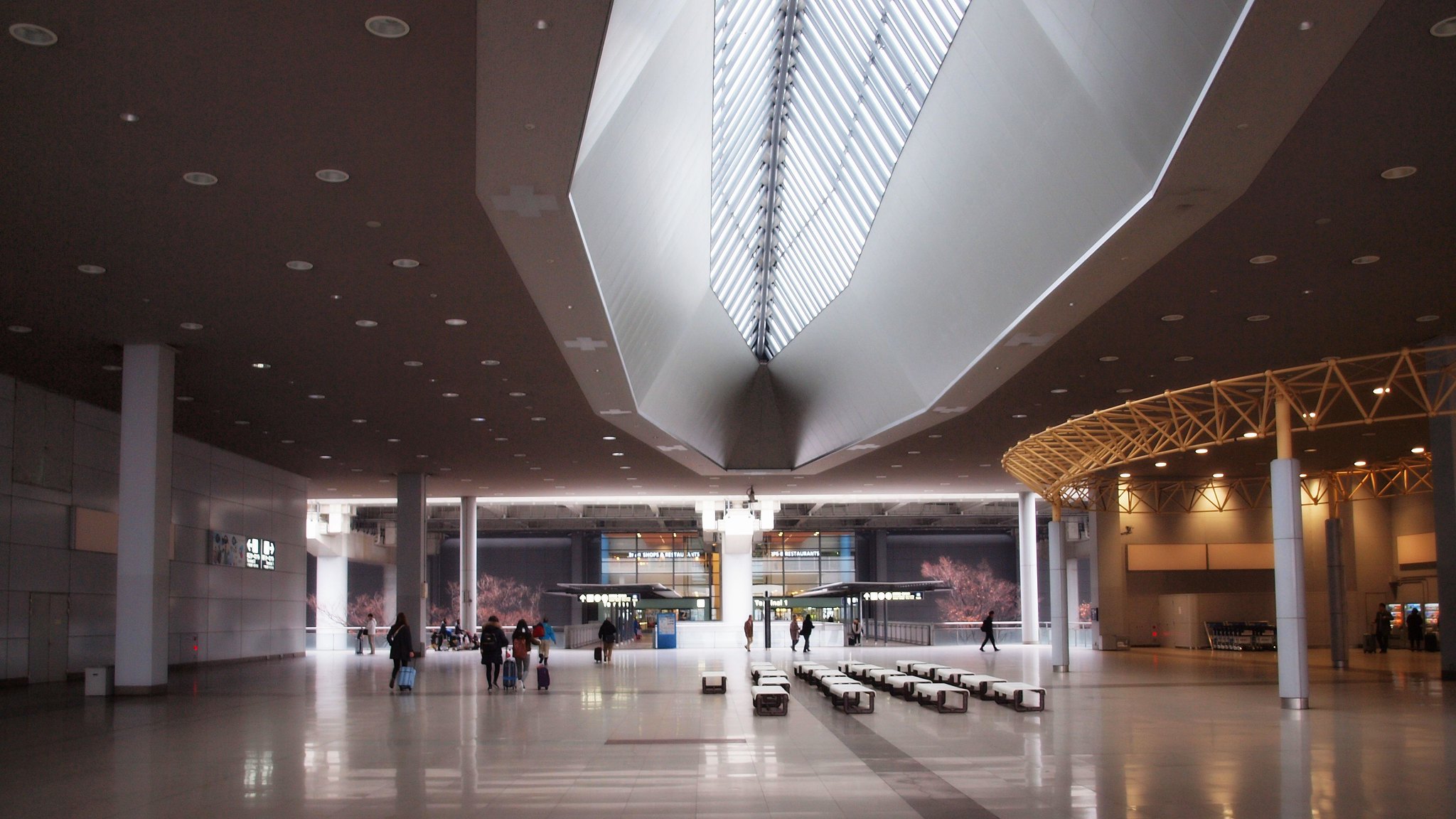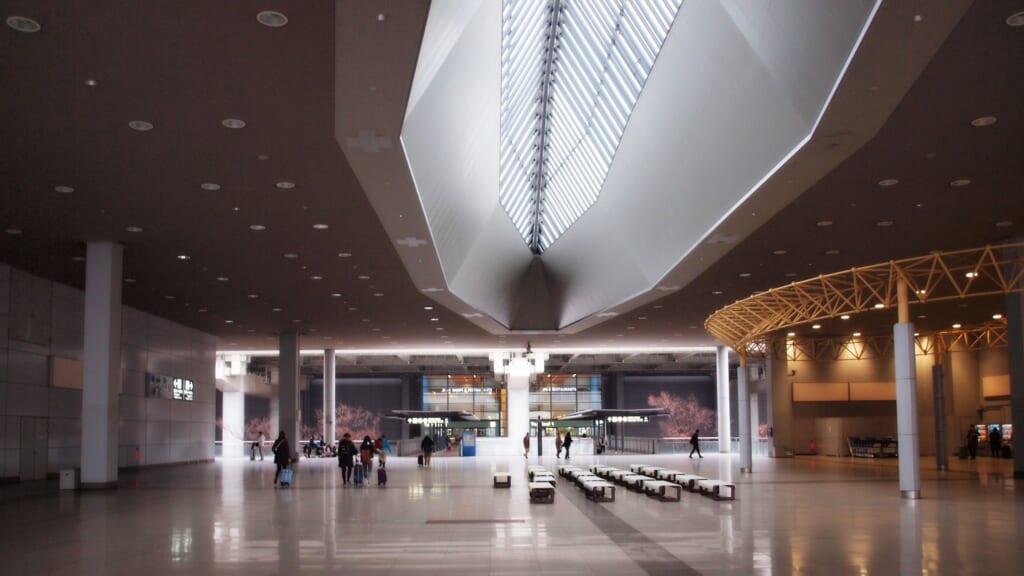 New rules for visa applications starting March 2022
Except for a brief window between October 2020 and January 2021, and during November 2021, the country has remained closed to new arrivals for the entirety of the pandemic except for family visas or exceptional circumstances. Since the beginning of March 2022, new entries for business purposes or long-term stays are allowed. In all cases, everything must be verified with the Japanese Ministry of Foreign Affairs and each country's corresponding Japanese consulate or embassy.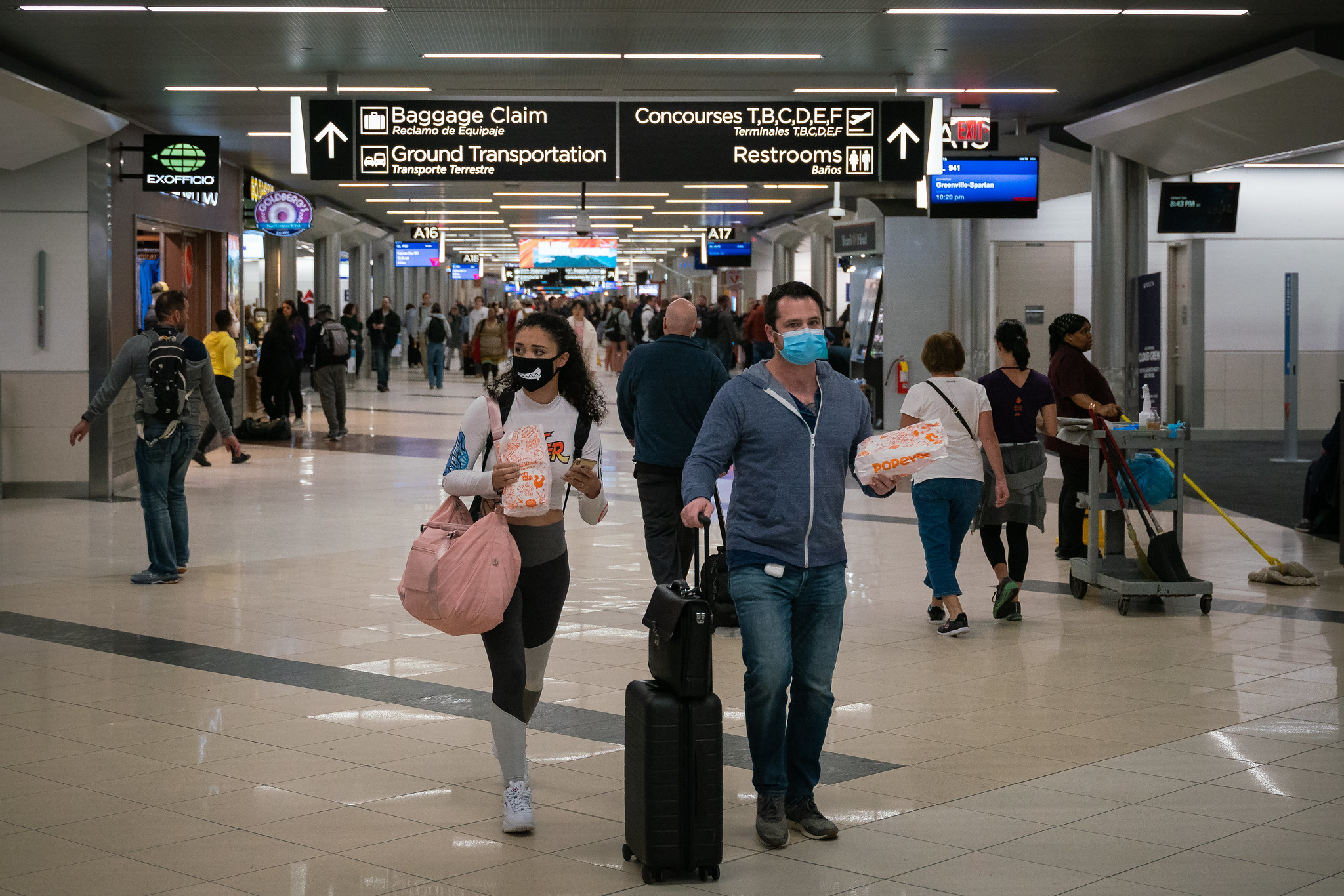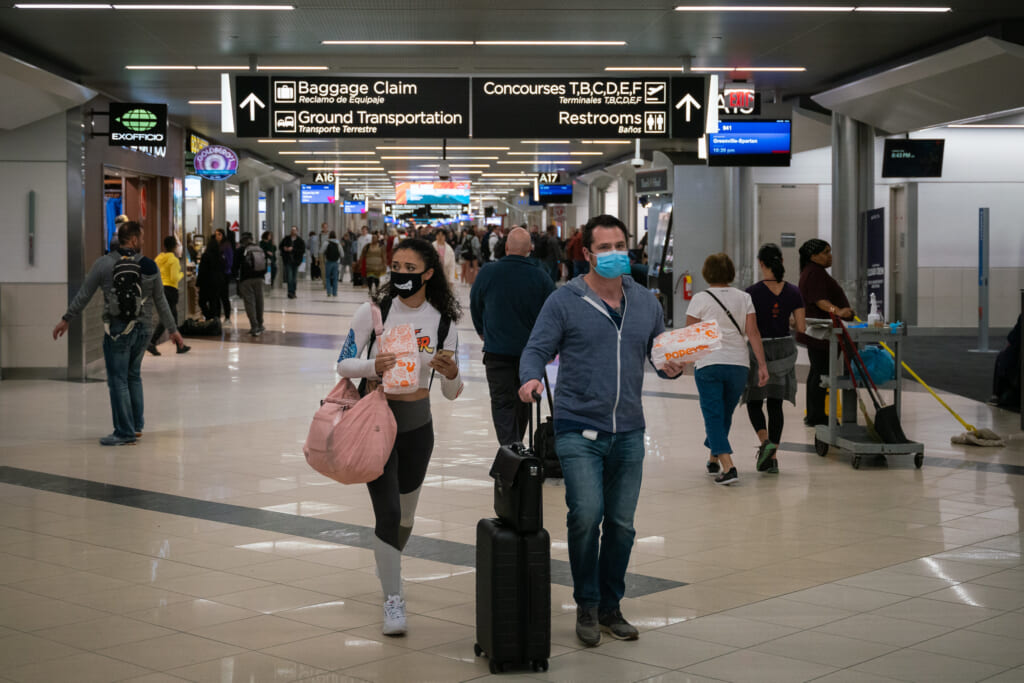 The "Business Track" or "Resident Track" that was available since July 2020 was suspended in January 2021. These two programs were available to some Asian countries in the summer of 2020, and on October 1, 2020, the worldwide citizen was incrementally permitted to enter Japan with the "Resident Track" program if they fulfilled the required conditions. However, as of January 14, 2021, these two tracks have been suspended until further notice.
Requirements for short-term business travelers and new long-term residents
Starting March 1, 2022, all new arrivals, whether they're short-term business travelers (under 90 days) or long-term residents holding a student or worker visa, must carry out the following steps when applying for a visa:
Their guarantor companies should submit an online application through the new Entrants Returnees Follow-up System (ERFS). After submitting this application, a "Certificate for completion of registration" is issued. A copy of this certificate should then be submitted along with the corresponding documents when applying for a visa.
As for those foreign nationals with a Certificate of Eligibility (CoE) issued after January 1, 2020, their validity as of March 2022 is extended according to the following criteria as long as the sponsoring company/organization is still able to sponsor the visa:
Certificates issued between January 1, 2020 and January 31, 2022: validity extended until July 31, 2022.
Certificates issued between February 1, 2022 and July 31, 2022: valid for 6 months from the issue date.
Can foreign students and workers enter Japan in 2022?
Until further notice, special "Resident Track" and "Business Track" programs are still suspended, but application procedures may start again for regular student visas and work visas, including the following list of visa categories:
Professor
Artist
Religious Activities
Journalist
Highly-Skilled Professional
Business Manager
Legal/ Accounting Services
Medical Services
Researcher
Instructor
Engineer/ Specialist in Humanities/ International Services
Intra-company Transferee
Nursing Care
Entertainer
Skilled Labor
Specified Skilled Worker
Technical Intern Training
Cultural Activities
Student
Trainee
Dependent
Designated Activities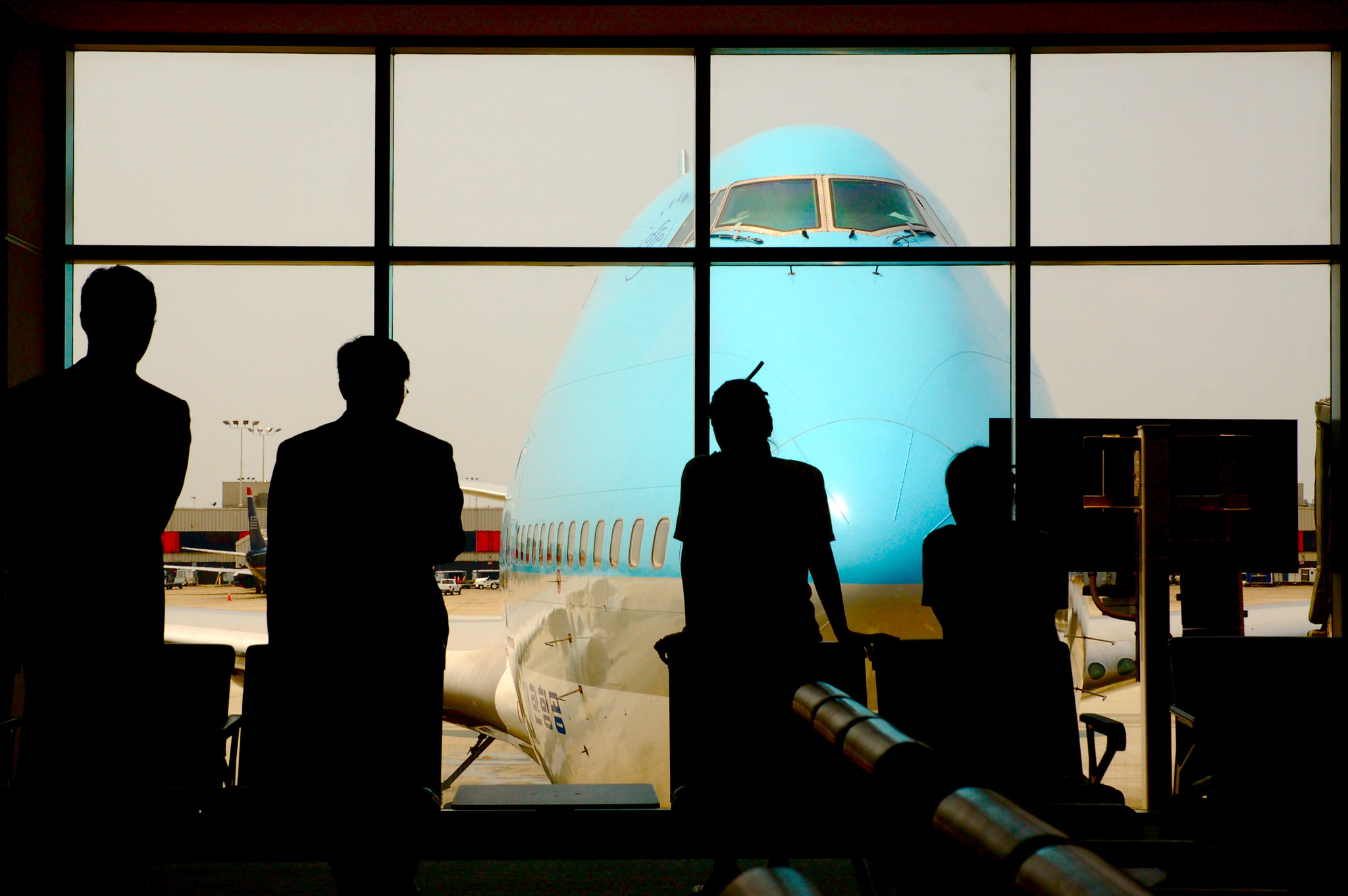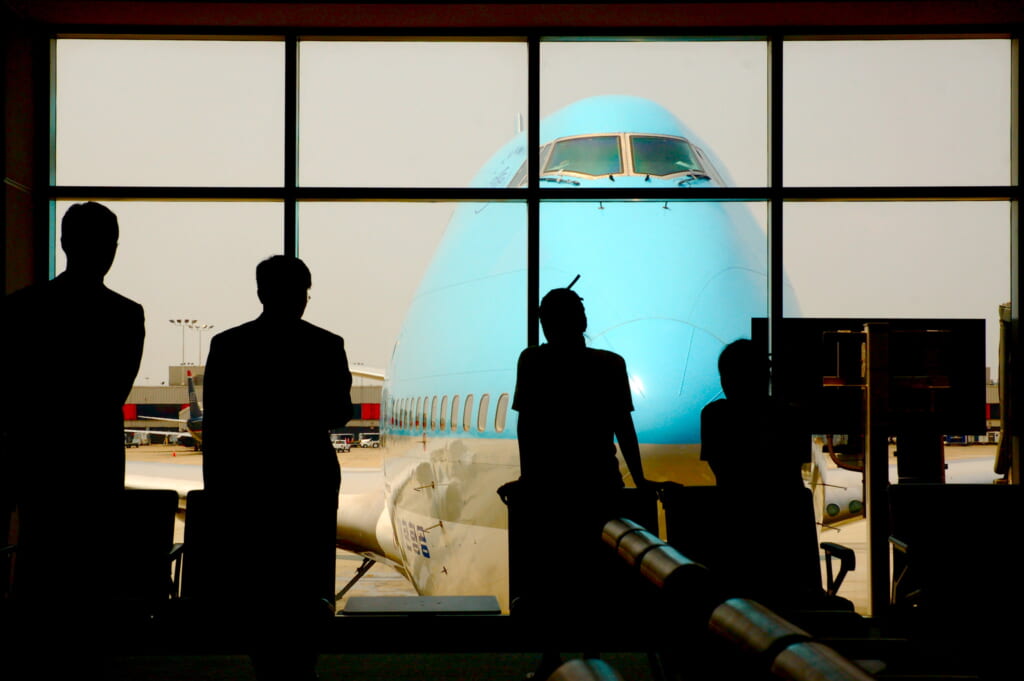 Exceptions to the rules
However, those who qualify for the "Spouse or Child of Japanese national" and "Spouse or Child of Permanent Resident" visa categories will be exempt from the written pledge. Instead, they must submit a copy of relevant family records (marriage certificate, birth certificate, etc.) along with the COE at the time of application. As for those who fall under the category of Japan-EU Economic Partnership Credentials (EPA), a Certificate of Eligibility is not required at this time. Lastly, those individuals that are traveling to Japan for diplomatic or official purposes, will not be subjected to this list of procedures.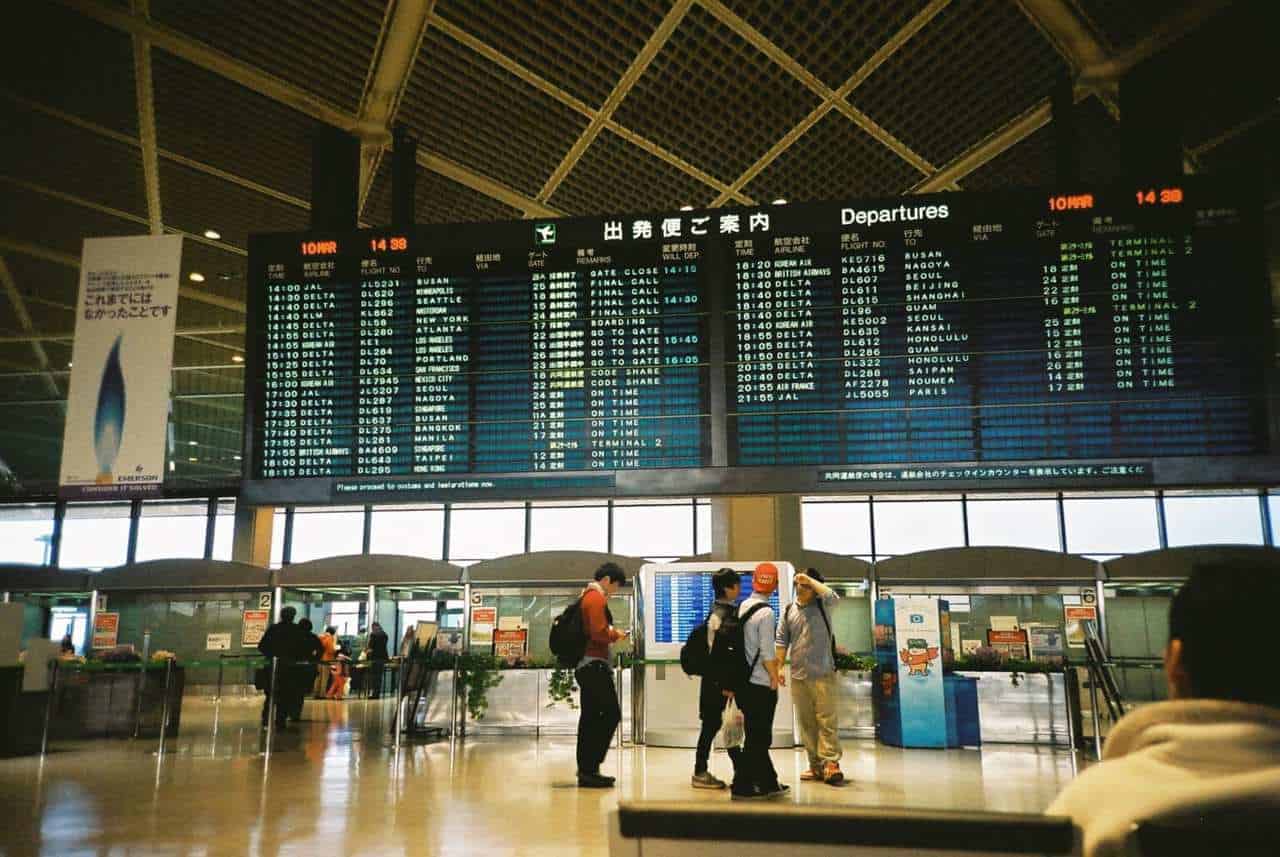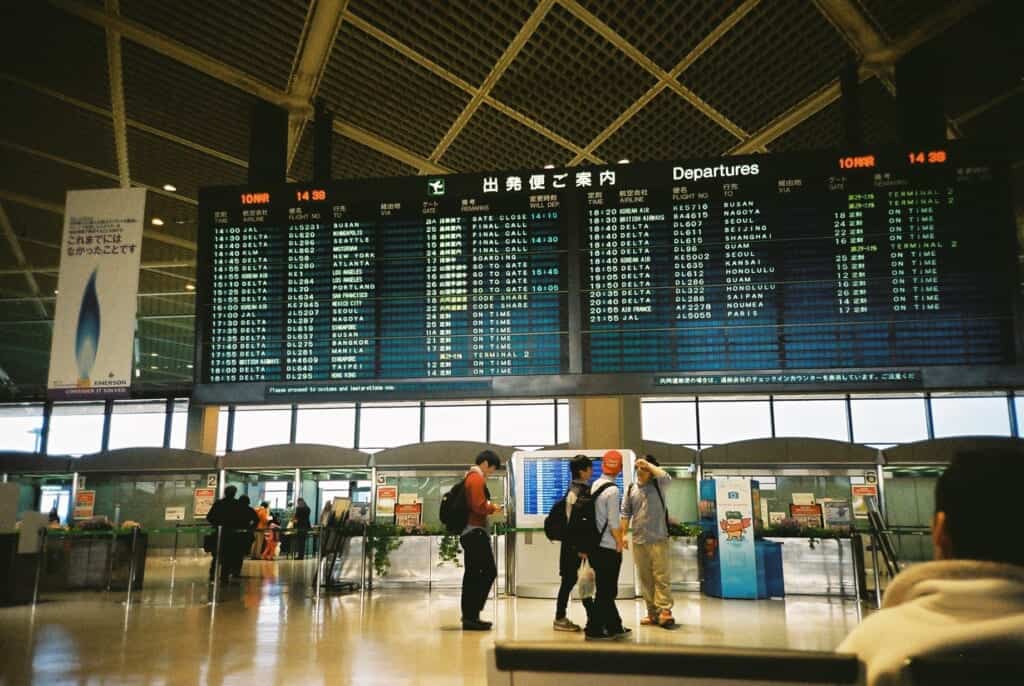 Close family members are now able to visit Japan under specific circumstances
The most recent development in Japan's sluggish border reopening involves close relatives of foreign residents. The following cases are examples of what the Japanese Government considers special humanitarian cases:
A foreign national who is newly entering Japan for the purpose of visiting a relative where the foreign national is within the second degree of kinship of a Japanese national/permanent resident or within the first degree of kinship of a "Long-Term Resident." 
A relative who supports or takes care of a resident in Japan who is sick or pregnant. 
A relative who is visiting because a resident in Japan has died or is in critical condition. 
A relative who is entering Japan to accompany a minor or a person who is not capable of entering Japan by him/herself due to an illness or other reasons.
These visas were already possible since the borders were shut down and have been granted for special humanitarian reasons but on a strictly case-by-case basis and up to the discretion of Immigration officials. The novelty this time is that with daily caps raised to 10,000 people, the allowance for these special visas seems to have increased as well.
Airlines currently traveling to Japan
At the moment, all major airline carriers and airports are traveling to Japan. A brief ban on all inbound flights from the Japanese Government was quickly reversed after facing nationwide backlash at the beginning of December 2021. But the current situation is still volatile and many airlines are experiencing cancellations or substantial route modifications amid the ongoing Russian invasion of Ukraine. Therefore, in order to minimize potential issues, it is advisable to take every possible precaution when booking flights and to check the cancellation policies.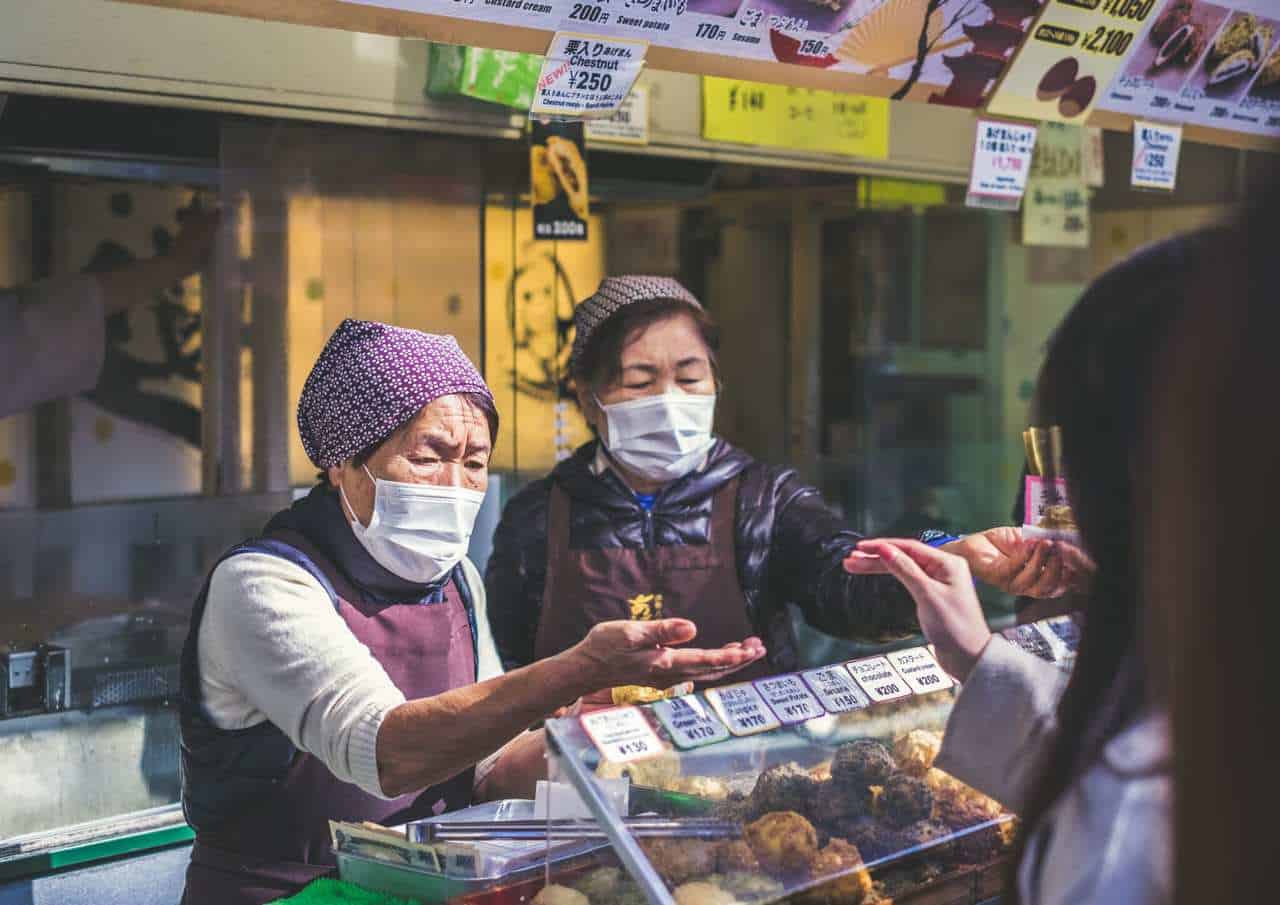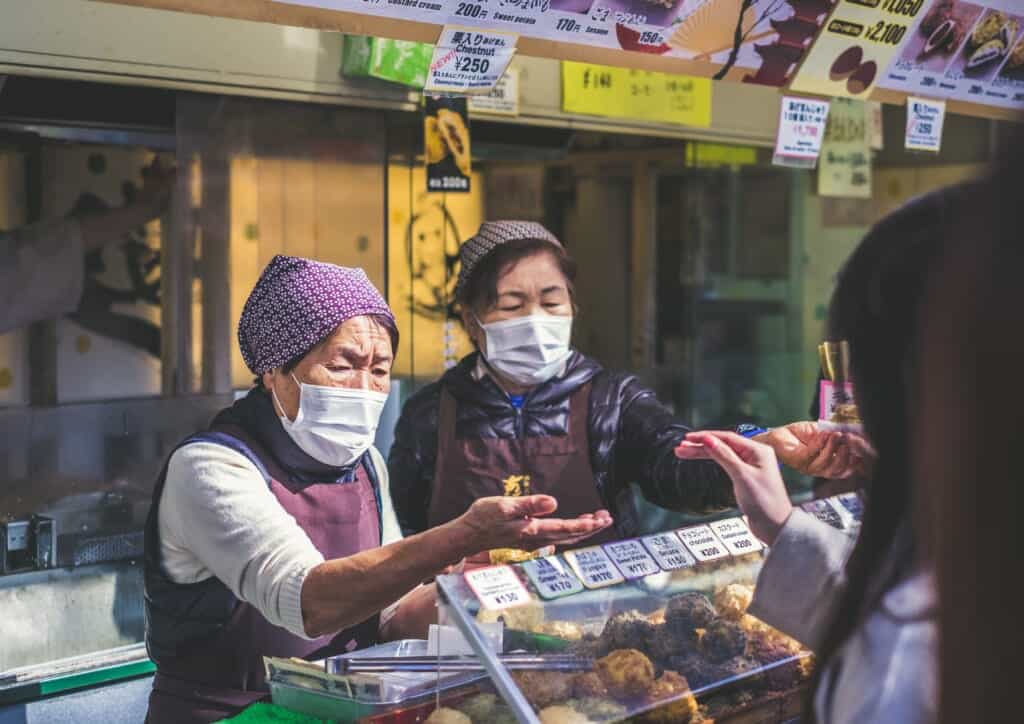 Actions to be taken before departure and upon arrival in Japan
The new measures stipulate that a negative nasopharyngeal swab COVID-19 PCR test certificate must be presented within 72 hours before departure to Japan or else, all airlines will not allow to board the flight. Along with the certificate expedited by the corresponding medical institution, a Japanese certificate following the government's required guidelines must be presented upon landing.
It's highly advisable to have completed, before boarding or during transit, an online questionnaire for the Ministry of Health, Labour and Welfare as it must be shown to airport officials after landing.
After arrival in Japan, a saliva COVID-19 PCR test will be conducted at the airport quarantine stations. If the result is negative, travelers may quarantine for 7 or 3 days or none at all depending on the following circumstances:
For those coming from designated countries where Omicron variant is dominant:

If no booster vaccination certificate is provided, they must spend the first 3 days at a designated quarantine facility. They may leave the facilities without further quarantining if a negative test is provided on the third day.
With a booster vaccination certificate, they may self quarantine at home or their desired accommodation for 7 days. If a negative test is provided at the third day, quarantine will be no longer necessary.

For those coming from countries not designated:

If no booster vaccination certificate is provided, they can self quarantine at their preferred accommodation for 7 days or shorten the quarantine if they provide a negative PCR test at the third day.
With a booster vaccination certificate, quarantine will not be required.
It must be noted that these conditions currently apply only to those who have received the third dose of Pfizer or Moderna. Please check the following link for the detailed guidelines from the Japanese Government regarding vaccine certificates.
As a result of the relaxation of the measures regarding public transportation after landing in Japan, the dedicated charter bus from Narita or Haneda is no longer in service. Users can board the usual Airport Limousine or the normal train lines. In case of requiring a private taxi service, there are services available such as Diolabs or Rakurakutaxi.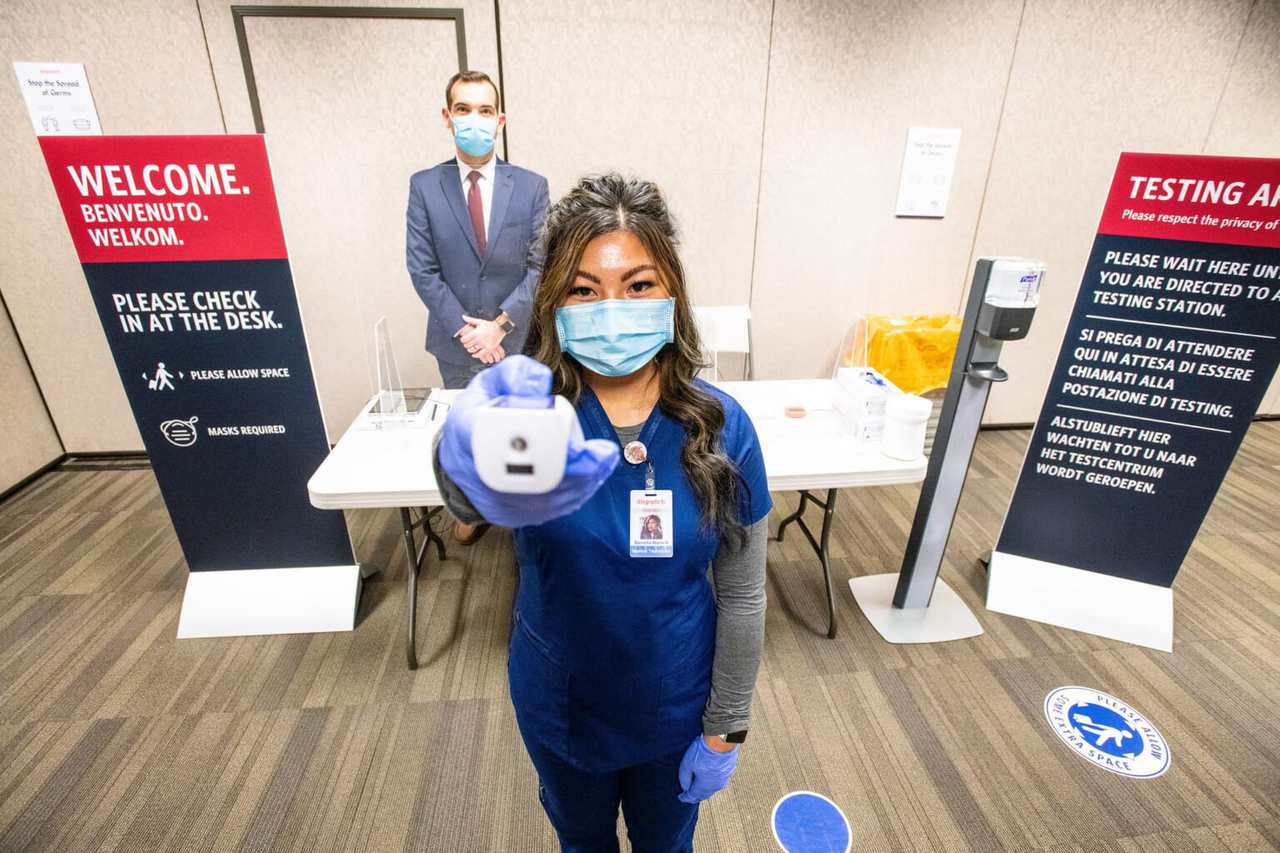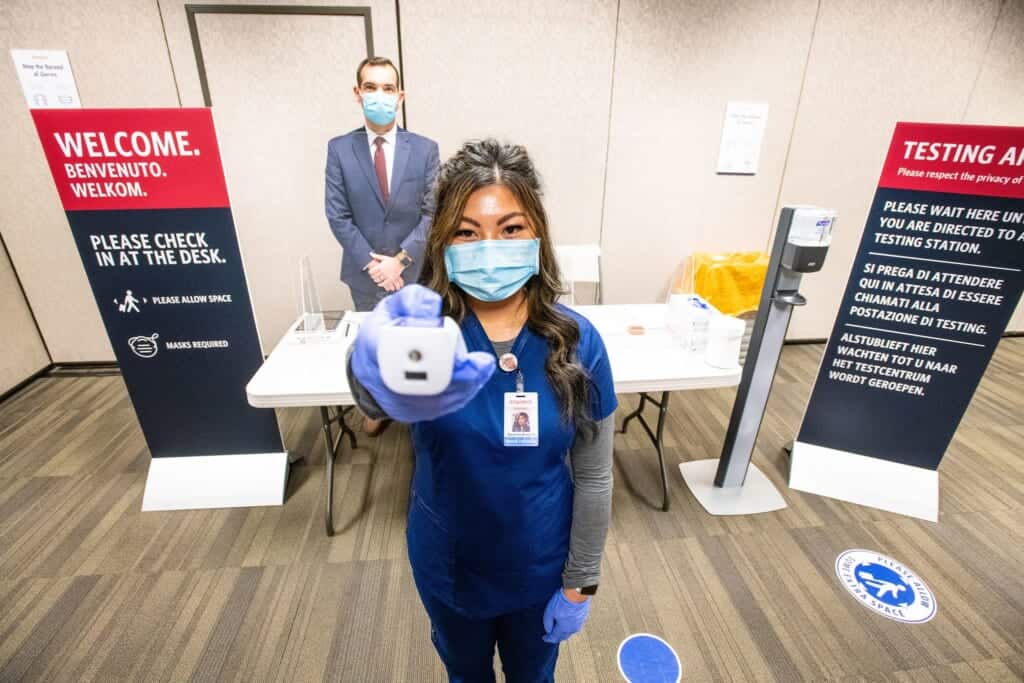 During the self-quarantine period, it's possible to leave the premises as long as it's only for needed things like grocery shopping, no further than an approximate radius of 15min by foot.
Smartphone configuration and app requirements for all travelers
As of March 18, 2021, travelers must install the following apps on their smartphones before their arrival to Japan. While this can also be done after landing, passengers must take into account their wait may be delayed so it's highly encouraged to ensure it's all done before the flight.
MySOS (iOS and Android), a health and location monitoring app to provide a daily report of one's health status, confirm location in real-time and answer video calls to check that quarantine is being properly followed.
Please follow the official government guide for all the details on the required setup. Those without a personal smartphone must rent one at their own cost at the airport.
Current emergency status in Japan
The last State of Emergency was lifted in Japan on November 30, 2021. However, with the viral spike of the Omicron variant originated in the U.S. military bases in the prefectures of Okinawa, Yamaguchi, and Hiroshima, the government announced on January 7, 2021, to place these prefectures under a quasi-state of emergency, shortening business hours again and restricting sales of alcohol. As nationwide infections kept increasing, by the end of January a total of 34 out of 47 prefectures were already under this status. As the number of infections started to decrease gradually, the quasi-state of emergency was lifted on many prefectures at the end of February, and completely lifted nationwide by March 21, 2022.
However, there's still the possibility of reinstating a partial or full state of emergency again if infection increases sharply again. Therefore, prevention measures such as mask usage and social distancing are still required and most businesses still measure clients' temperature when entering their premises.
Vaccination rate in Japan and implementation of Vaccine Passports
As of April 15, Japan has already administered over 265 million doses, reaching 81.2% of the population (102.8 million) with at least the first dose and 79.8% of the population (101 million) already fully vaccinated, surpassing Canada and becoming the leading country in vaccination rates among the G7. Over 92% of the elderly population have completed their vaccination, and the rollout of the third booster shot has surpassed 1 million daily doses with 47.1 % of the population (59.7 million) already immunized. A fourth dose is already being discussed by the Japanese Health Ministry and the rollout could start around the end of May.
Since the end of July, local governments started issuing vaccine certificates, also known as "vaccine passports", in order to allow international travel for Japanese nationals despite refusal from the Japanese government to adhere to international reciprocity for the time being. On December 20, a certificate app was launched, allowing users to have a digital version on their smartphones of their proof of vaccination. For the moment, 46 countries recognize Japan's vaccine certificates but entry conditions are on a country-by-country basis. Please check with the Ministry of Foreign Affairs Overseas Safety website for an updated list of countries and specific information for each country.
Japan's borders might open for tourists before the end of 2022
After turning the Olympics into a spectator-less event, hopes for border reopening reignited once the State of Emergency was lifted on November 30th, 2021. But the explosion of Omicron cases pushed back all forecasts regarding possibilities for tourists to enter the country during the first half of 2022. But the relaxation of borders from March 2022 onwards is the first step towards a gradual border reopening for tourists as well, hopefully before the end of 2022. However, Prime Minister Kishida remains cautious about providing any possible schedule for resuming tourists arrivals amid concerns of a new infection spike. Until then, the Ministry of Foreign Affairs is continually updating entry procedures into Japan, which is dependent on the COVID situation both globally and within Japan's borders.
Original article published on 04/10/2020 | Last update on 04/19/2022