Since October 1st, the Government of Japan has partially reopened its borders to foreign travelers entering the country for business purposes or seeking mid to long-term resident status. The announcement comes after the consistent decrease in COVID-19 infections since the last spike this summer. However, new measures announced by the government on September 25th still exclude tourist visas and Working Holiday visas. The latter remain affected under the current coronavirus entry ban on 152 countries. Until September 30th, only Japanese citizens and foreign residents were allowed re-entry.
In response to the mutation of COVID-19, the Japanese government again imposed stricter entry regulations on December 26, 2020. These entry regulations are valid until January 31, 2021, and cover the following areas:
In general, since December 26th, foreign nationals with a status of residence will still be allowed to enter Japan. People who already had a valid visa are only allowed to enter Japan before January 4th. Otherwise, the new regulations expected for the beginning of February have to be awaited.
In the case of foreign residents, re-entry restrictions were only lifted on September 1st (until then, only travelers with special circumstances were allowed to return and each case was handled on a case-by-case basis) after months of protests by many of those affected. Current residents may return on the condition that a negative Coronavirus (COVID-19) PCR test is provided. The test must have been performed within 72 hours prior to departure and the results must be handed along with a signed document from a valid medical institution. Once in Japan, a 14-day quarantine must be followed and public transportation must not be used.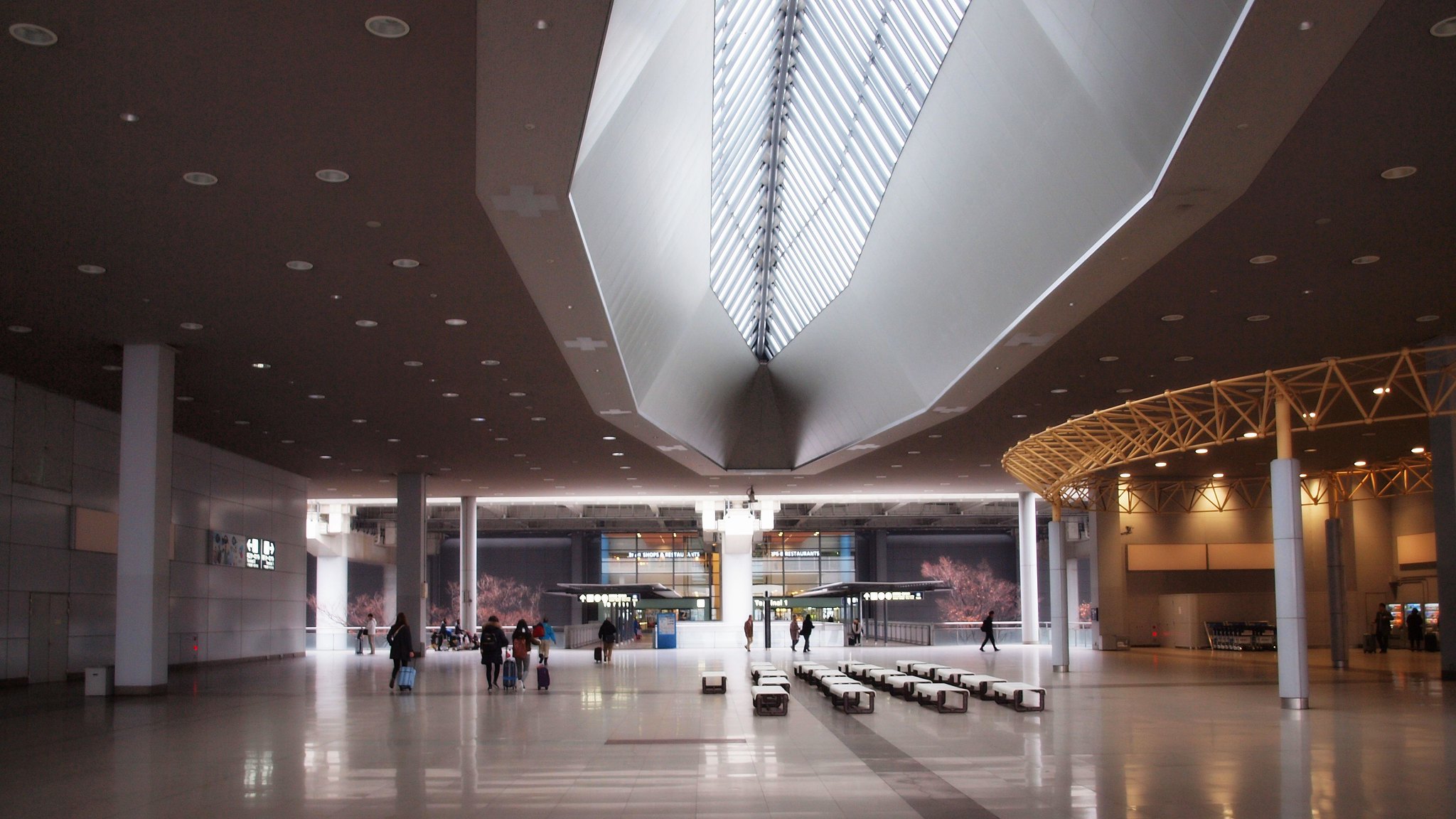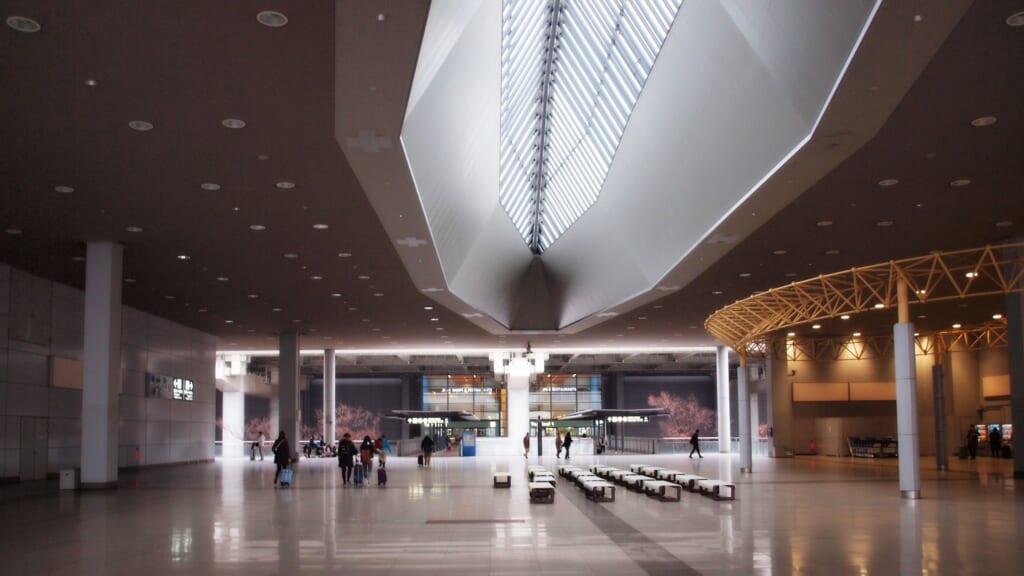 Regarding the Working Holiday Visa, although it was initially excluded from the reopening of Japan's borders, it seems that it is now possible to ask for this visa under some conditions. The Embassy of Japan in Australia website has published the new conditions needed to ask for the Working Holiday Visa. It also appears to be the same in UK and New-Zealand, even if information are not always very clear on their website. In addition to rules regarding PCR tests and quarantine, you will need a written pledge signed by a Japanese company to be accepted. By signing the pledge, the company is responsible to uphold your quarantine when you arrive in Japan. Please check with your embassy for more information.
As for the most recent move, it comes as part of several measures aimed to gradually ease the travel restrictions and progressively reduce the impact of COVID-19 on the local economy ahead of the Tokyo Olympic games, postponed to 2021. According to Government sources, Prime Minister Yoshihide Suga said during a meeting that in order "to revitalize the economy, it is indispensable to resume international travel".
New rules for visa applications starting October 2020
This is in addition to the fact that October 1st was the day when the Tokyo prefecture was finally included in the "Go To Travel" subsidy package for domestic tourism. The program has been running for the rest of the country since August but Tokyo's participation was canceled at the last minute amid a public scandal. Cases of COVID-19 had begun to spike again during the summer in the capital and its surroundings, generating concern among the entire population.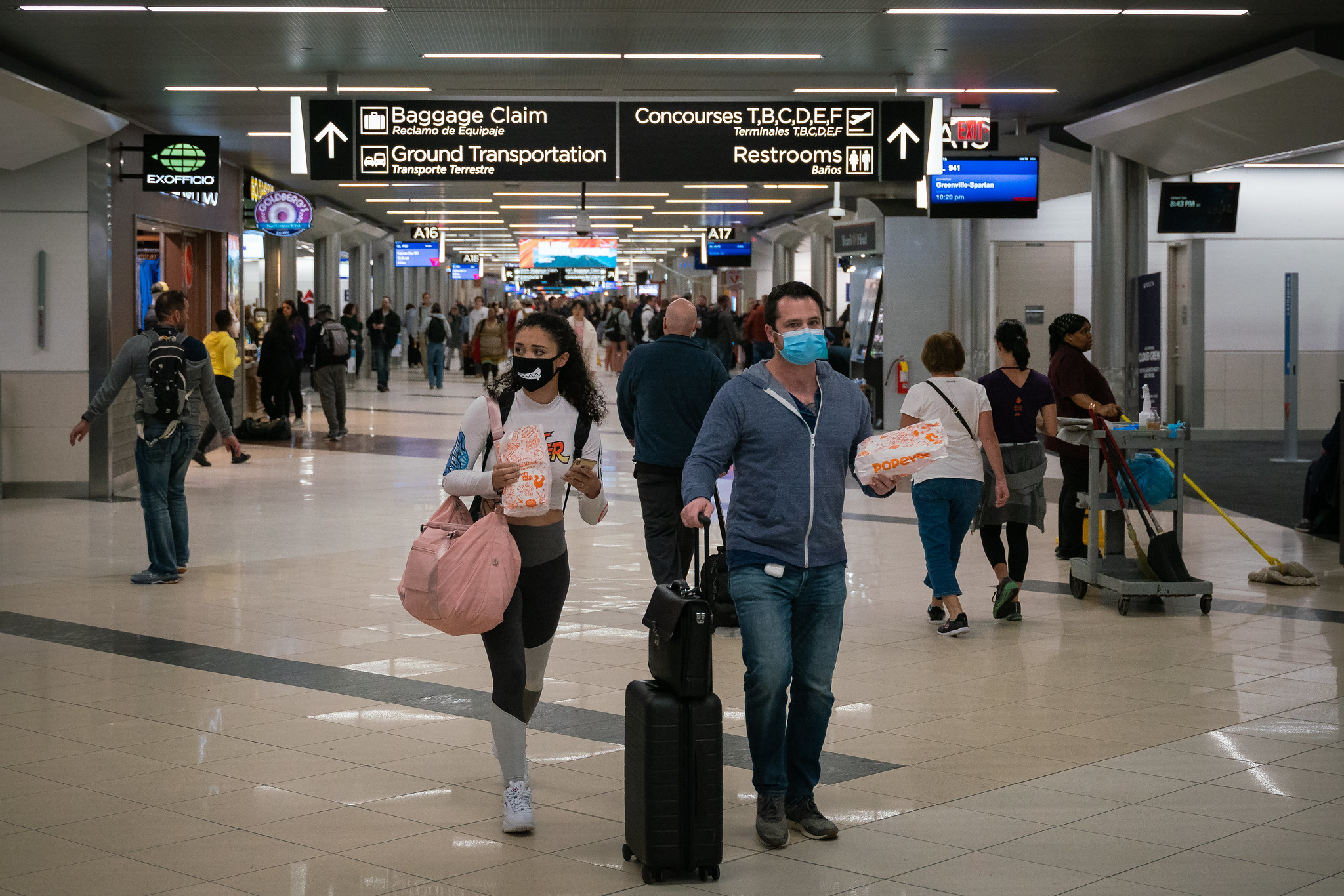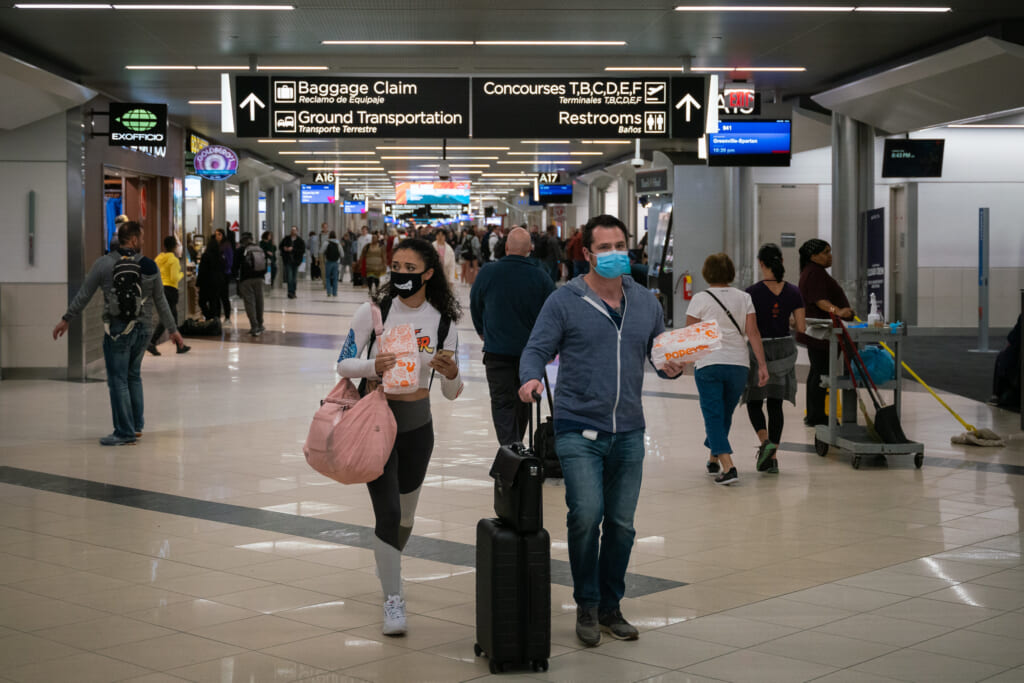 Two options are available now, called "Business Track" or "Resident Track" mainly for mid to long term stays but also allowing shorter business travels. These two programs started to be available to some Asian countries in July. From October 1, 2020, the worldwide citizen will be incrementally permitted to enter Japan with the "Resident Track" program if they fulfill the required conditions.
Entering Japan with the "Resident Track" is possible for those eligible for work, student, our spouse visa. It also allows short term business visa.
The government is expecting to regulate the entry flow into the country at approximately 1000 people in total per day. This limitation is mainly due to the limited capacities of tests in Japanese airports, but it could evolve during the next months. Quantity caps for each region may fluctuate depending on the pandemic status of each country of origin. Lower limits will apply to places with a more severe situation.
According to the website of the Ministry of Foreign Affairs of Japan, those who wish to enter Japan through the "Resident Track" must fulfill the following documents at their local embassies or consulates:
Visa application form (with a photo attached)
Passport
Certificate of Eligibility
2 copies of a signed written pledge (link to official pdf)
Those who want to enter Japan with a short-term business visa will need these documents instead of the Certificate of Eligibility:
More documents can be needed depending on the country where the visa is asked, and this list could be evolving during the next weeks. Please consult your local embassy or consulate for more information.
Visa application according to the current regulations (valid until January 31st)
The application for the following types of visas is suspended until further notice: Working Holiday Visa, short-term business (up to 90 days), and long-term visas that require a Certificate of Eligibility. This regulation does not apply to the Spouse or Child of Japanese National visa. In urgent cases, family members of Japanese citizens can apply for a temporary or long-term visa.
With regard to the "Business Track", short-term business trips to other countries (with the exception of Singapore, Vietnam, South Korea, and China), foreigners with permanent residence status in Japan, and Japanese citizens are suspended.
Future possibilities of greater openings for business travel
At the moment, the "Business Track" is only available for Singapore and South Korea. However, the government is currently conducting negotiations with countries where the situation regarding Coronavirus is considered relatively controlled. Those countries are Vietnam, Thailand, Australia, New Zealand, Cambodia, China, Hong Kong, Macau, Brunei, Malaysia, Myanmar, Mongolia, Laos and Taiwan. Depending on the evolution of other regions, more countries are expected to be added to this list.
The conditions of this program depend on the country. Singapore residents can enter Japan for business travel of 30 days maximum. On the other hand, South Korea business travellers can enter Japan for short-term travel or mid to long-term travel. The main difference between the "Resident Track" and the "Business Track" is that the business travellers can start their business activities as soon as they arrive in Japan.
Limited business activities may be conducted within the 14-day quarantine period provided that a detailed "activities schedule" is submitted along with additional measures. For example, it will be possible to travel between your accommodation and the workplace. Consequently, you must have a government-sponsored app active at all times to track possible contacts with COVID-19 and constantly update or save your geolocation data.
Can foreign students and workers enter Japan from October 2020?
Indeed. The "Resident Track" program applies to the following list of visa categories:
Professor
Artist
Religious Activities
Journalist
Highly-Skilled Professional
Business Manager
Legal/ Accounting Services
Medical Services
Researcher
Instructor
Engineer/ Specialist in Humanities/ International Services
Intra-company Transferee
Nursing Care
Entertainer
Skilled Labor
Specified Skilled Worker
Technical Intern Training
Cultural Activities
Student
Trainee
Dependent
Designated Activities
Long Term Resident
Spouse or child of Japanese National
Spouse or child of Permanent Resident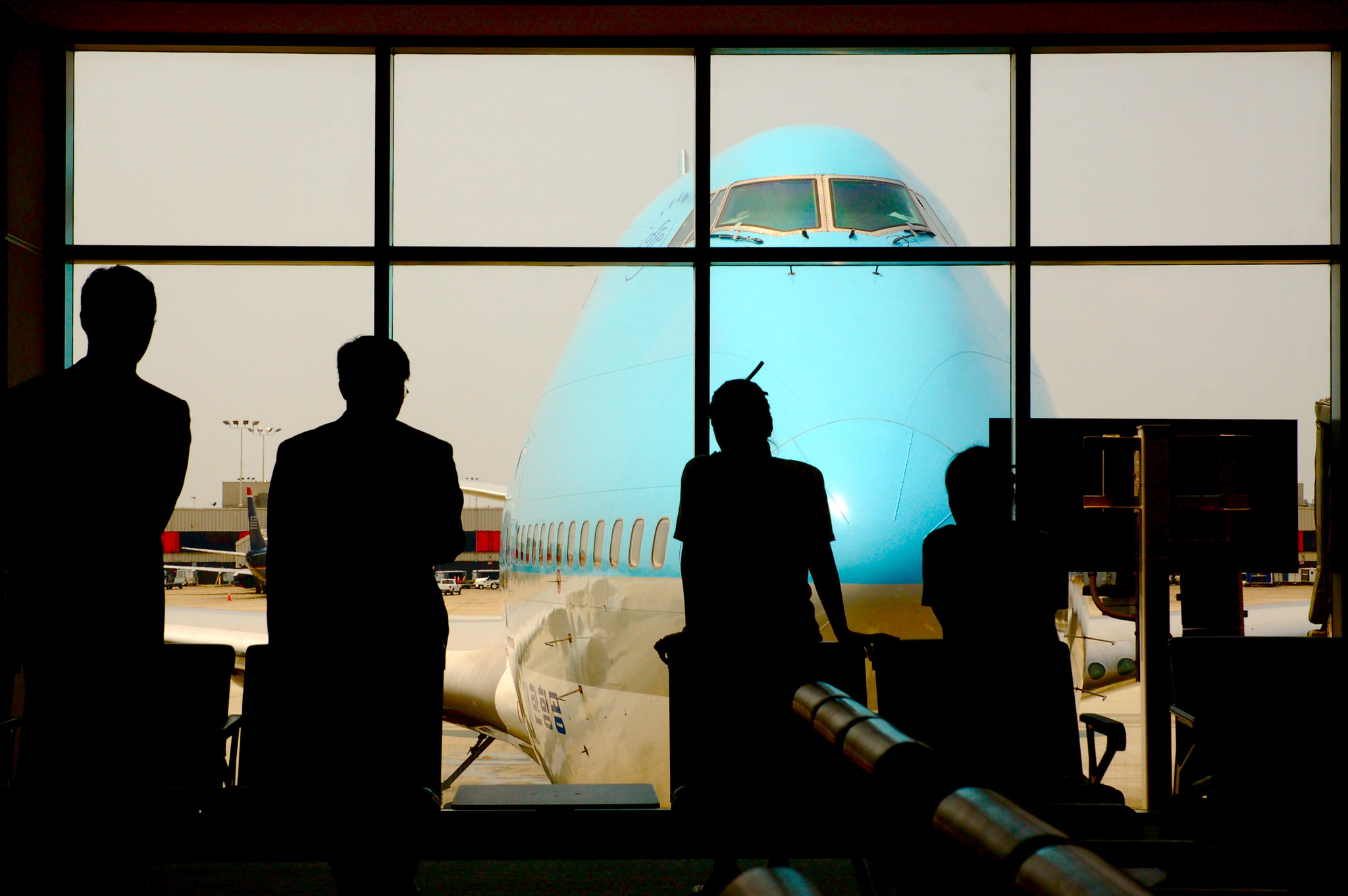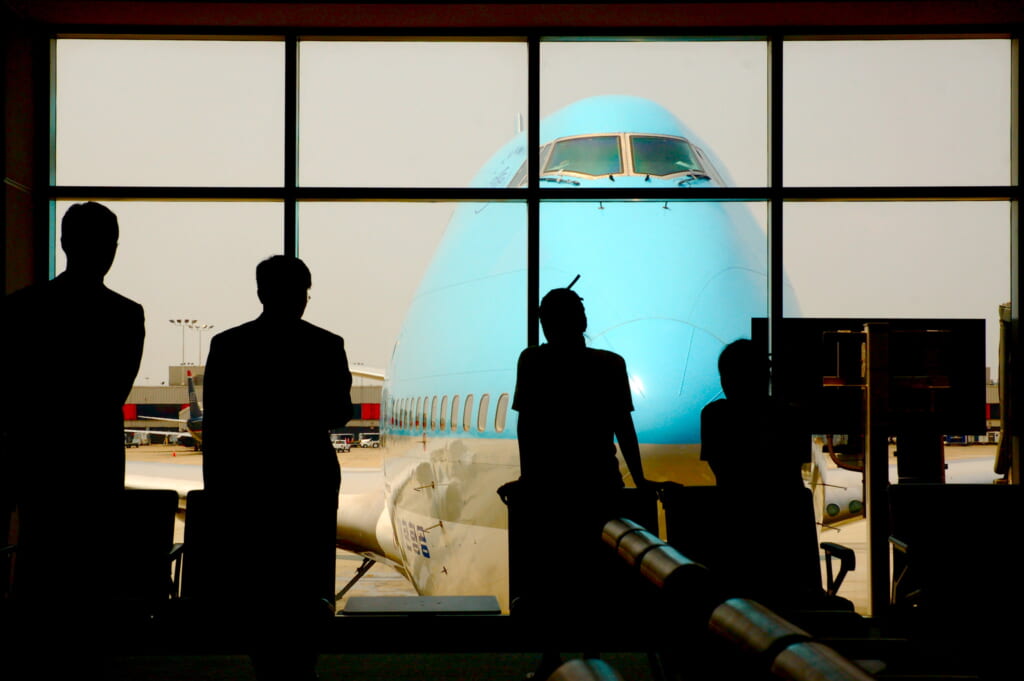 Exceptions to the rules
However, those who qualify for the "Spouse or Child of Japanese national" and "Spouse or Child of Permanent Resident" visa categories will be exempt from the written pledge. Instead, they must submit a copy of relevant family records (marriage certificate, birth certificate, etc.) along with the COE at the time of application. As for those who fall under the category of Japan-EU Economic Partnership Credentials (EPA), a Certificate of Eligibility is not required at this time. Lastly, those individuals that are traveling to Japan for diplomatic or official purposes, will not be subjected to this list of procedures.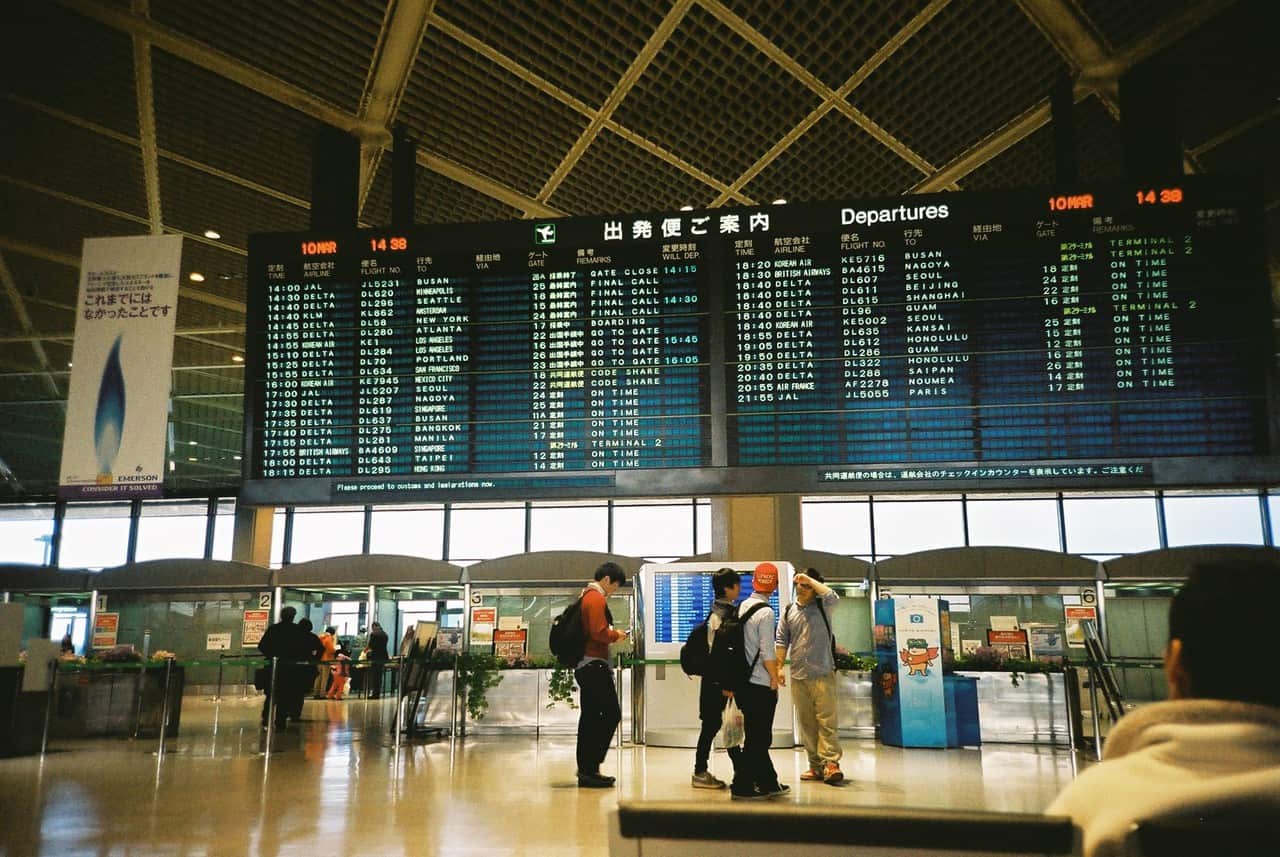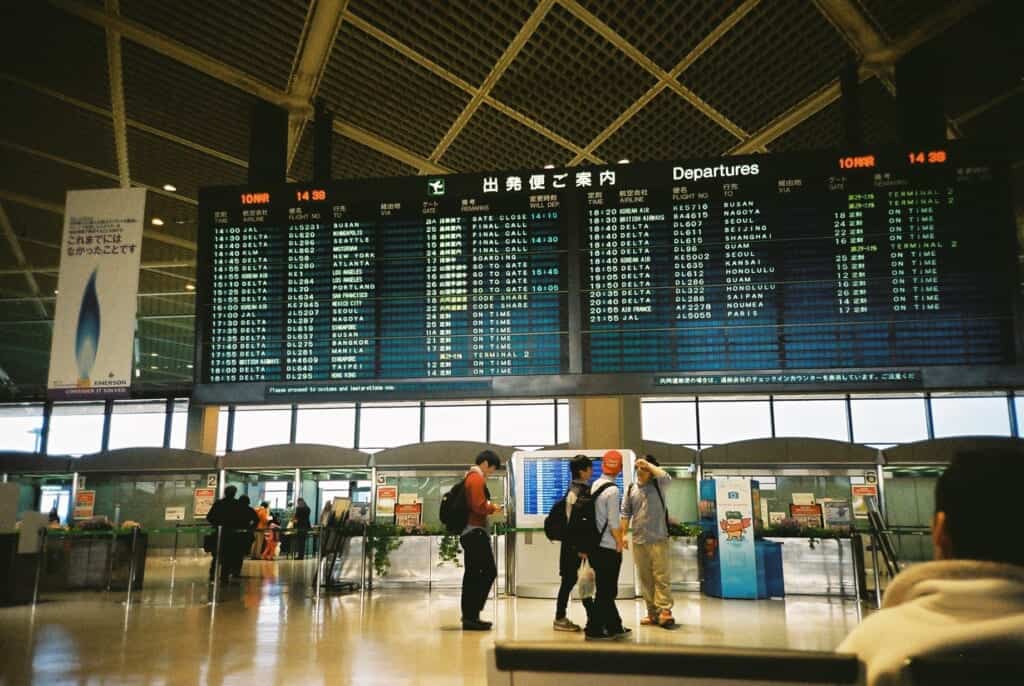 Airlines currently traveling to Japan

At the moment, this is the list of airlines that can fly to Japan:
| | | |
| --- | --- | --- |
| Asia | Europe and Oceania | America, Middle-Est and Africa |
| Japan Airlines | British Airways | Air Canada |
| All Nippon Airlines | Iberia | United |
| Cathai Pacific | Lufthansa | Aeromexico |
| China Eastern | Austrian Airlines | American Airlines |
| Air India | KLM | Emirates |
| China Airlines | Air New Zealand | Turkish Airlines |
| Singapore Airlines | Air France | Etihad Airways |
| Eva Air | LOT Polish Airlines | Ethiopian Airlines |
| Jet Airways | Qantas Airlines | PIA |
| Malaysia Airlines | SWISS | Qatar Airways |
| Philippine Airlines | Finnair | SriLankan Airlines |
| Thai Airways | Aeroflot | |
| Air China | | |
| Garuda Indonesia | | |
| Vietnam Airlines | | |
| Tianjin Airlines | | |
| Korean Air | | |
| China Southern | | |
However, it should be taken into account that the fact that the mentioned airlines have available flights to Japan, does not mean that there isn't any risk of possible cancellations. The current situation is still volatile. Therefore, in order to minimize potential issues, it is advisable to take every possible precaution when booking flights and to check the cancellation policies.
Rules to follow after landing in Japan to avoid Coronavirus infection
Once all of the above has been carried out, travelers entering Japan (both nationals and foreigners) must undergo another PCR test at the airport and place themselves under strict quarantine measures at home for 14 days. Likewise, it is also possible to stay in a hotel, holiday apartment, or company apartment. It should be noted that the use of public transportation is prohibited when leaving the airport. It will be necessary to either have accommodation arranged nearby or to travel by private transport.
All of the measures described until now can be understood in light of the context of the progressive decline of infections detected during the last month. To monitor the latest updates, it is possible to consult the media coverage in English or the almost real-time Japan COVID-19 Coronavirus tracker. The decrease in new cases has allowed almost all entertainment or restaurant establishments to resume their activities. Also, most tourist attractions went back into operations to take advantage of the pull of the government's stimulus package. However, occupancy or business hours are still subject to some limitations in order to maintain social distance and prevent outbreaks from spreading again.
Actions to be taken before departure and upon arrival in Japan
The new measures stipulate that a negative COVID-19 test must be presented within 72 hours before departure to Japan. After arrival in Japan, another COVID-19 test will be conducted at the airport quarantine stations. Those who cannot submit a negative test result within 72 hours before departure must go into a 14-day quarantine at specific facilities designated by the chief of the quarantine office (limited to accommodation facilities designated by the quarantine office). People who submit a negative test result must go into a 14-day quarantine at their place of residence.
To avoid spreading COVID-19, it is requested to refrain from using public transportation, including trains, buses, taxis, and national flights.
What can tourists expect in the coming months?
The intentions of the Japanese government are quite clear in terms of trying to get international tourism back into the country. The main objective is to avoid at all costs, within possible means, to cancel again the Olympics in Tokyo. In this sense, the Japanese authorities are the most interested in making it possible for foreign tourists to return to visit Japan. The hope is to be able to partially correct in 2021 the economic disaster suffered in 2020 after seeing how the great expectations of tourism for this year completely vanished. However, everything is still up in the air, waiting for the situation to evolve, and depending on whether the country's most critical areas such as Tokyo or Osaka do not experience outbreak peaks again.
Special information for people from the UK and South Africa
To avoid the spread of the coronavirus mutation, special measures apply to people and citizens from Great Britain and South Africa. The entry to Japan for people from these areas is denied until further notice.
Since December 26th, people from the UK and South Africa who have the status of permanent residence in Japan have to go into a 3-day quarantine at a location designated by the quarantine office chief (booked accommodation of the quarantine office) upon their arrival in Japan. Another COVID-19 test must be conducted on the third day of quarantine. Those who can provide a negative test result are allowed to spend the remainder of the 14-day quarantine at their home, instead of the accommodation designated by the quarantine office chief.
Japan's borders will not open for tourists before 2021 spring
For the moment, it seems that Japanese authorities are not considering opening the borders of the country for tourists before spring 2021. The government plans to open the borders gradually, for business trips and other mid to long-term visas initially, and tourist visas secondly. This progressive reopening of the borders should give enough time to organize large-scale tests in the airports and look carefully at the evolution of the world's pandemic situation.
A reopening of the borders for tourists, still hypothetical, in April 2021 would allow a gradual resumption of international tourism a few months before the beginning of Tokyo's Olympic Games, scheduled for July 23, 2021.
According to government communication reported by the famous Japanese press agency Jiji Press, here would be the requirements for the entry of international tourists in Japan:
A negative PCR test before the departure
Another PCR test at the arrival
No quarantine is needed, but the obligation to install an app for a smartphone and to use it to indicate their state of health every day for 14 days.
These requirements would stay effective at least until the end of the Olympics, in August 2021.
Original article published on 04/10/2020 | Last update on 14/01/2021