Sponsored by Toon City
I recently had the opportunity to visit the beautiful coastal town of Matsuyama in Ehime Prefecture. An area that is perhaps best known for its historic castle, onsen (hot springs), and temples; several of which are a part of the famous 88 Temple Pilgrimage in Shikoku.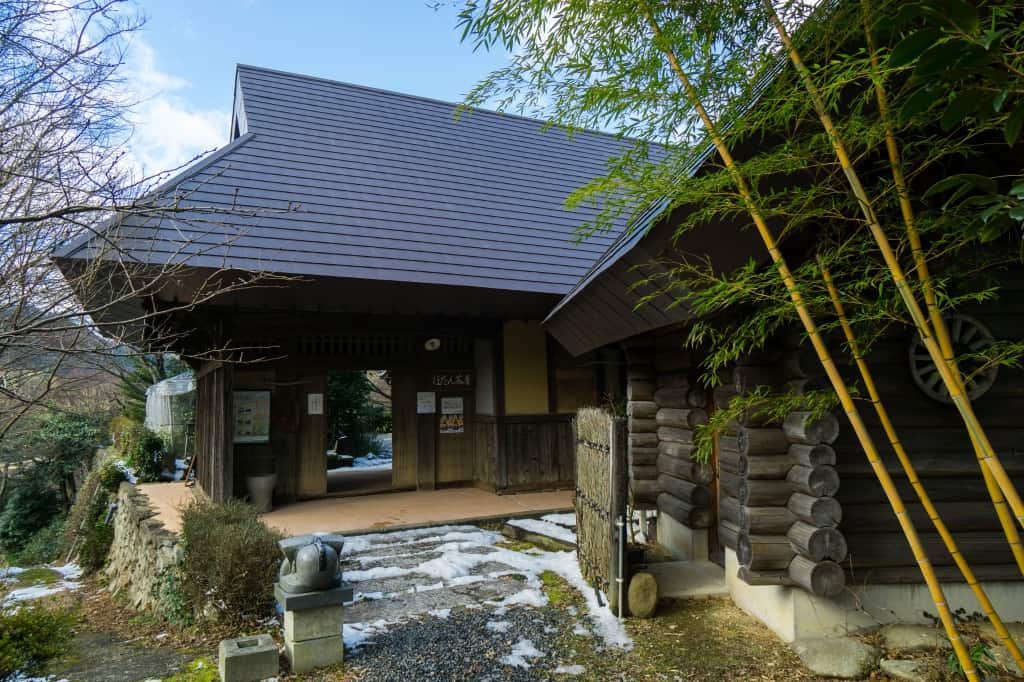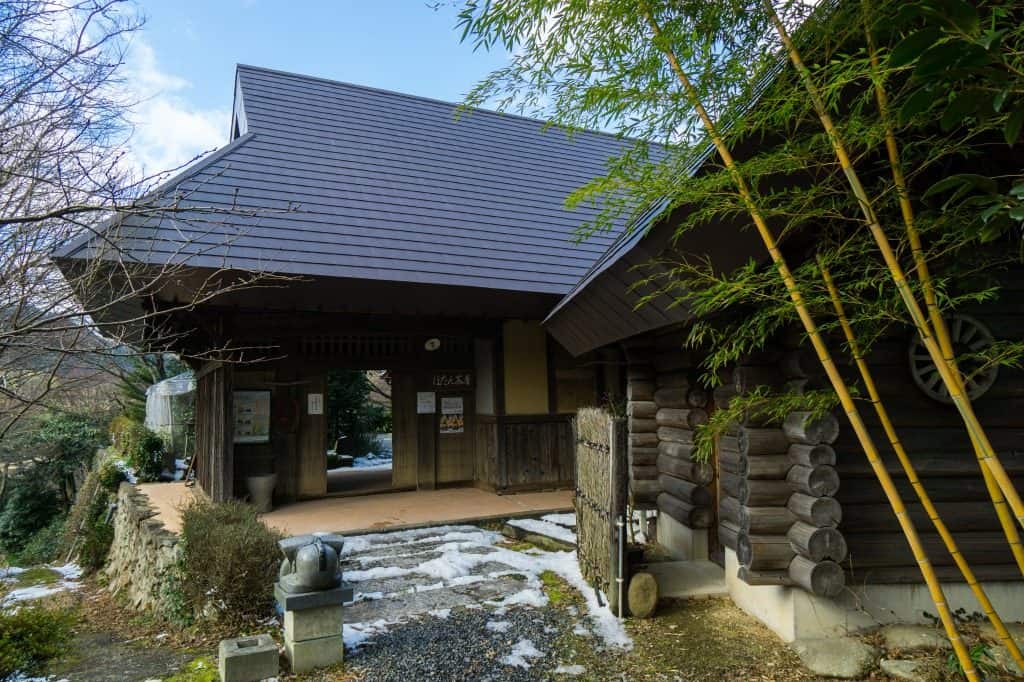 However, there's a side of Matsuyama that many visitors to the area may not be aware of; the scenic rural countryside.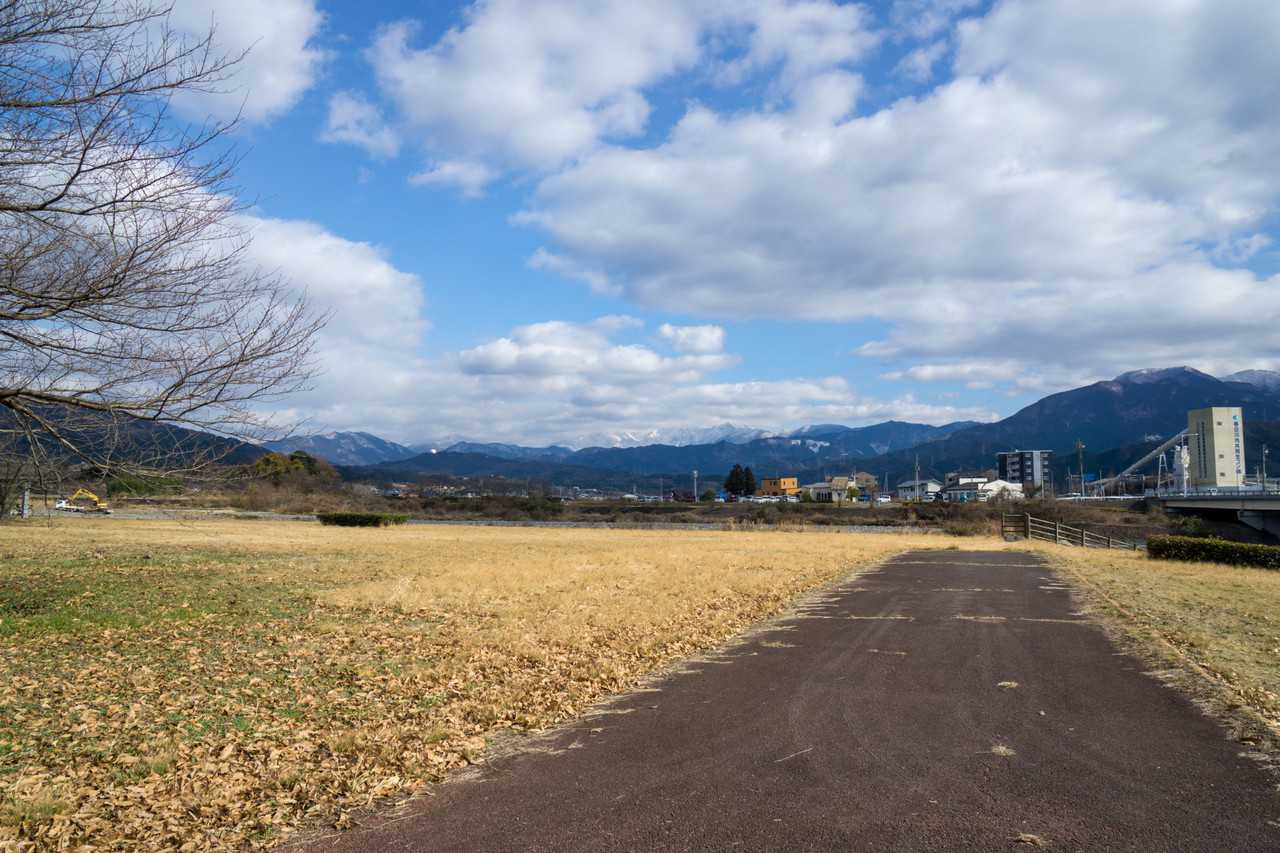 A Quick Train Ride from Matsuyama City to Toon
A quick 30 min ride on one of Matsuyama's many nostalgically designed train will bring you to Yokogawara Station in the rural city of Toon.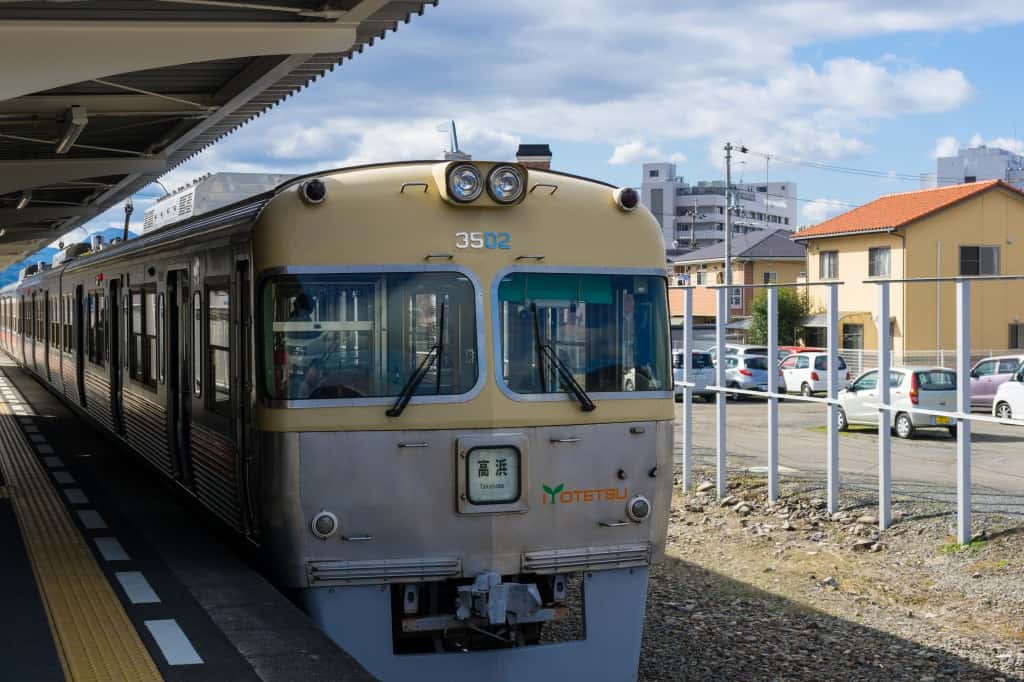 A ride on one of these nostalgic trains created an atmosphere that is completely unique to the Matsuyama area.
Botanchaya, A One of a Kind Floral Experience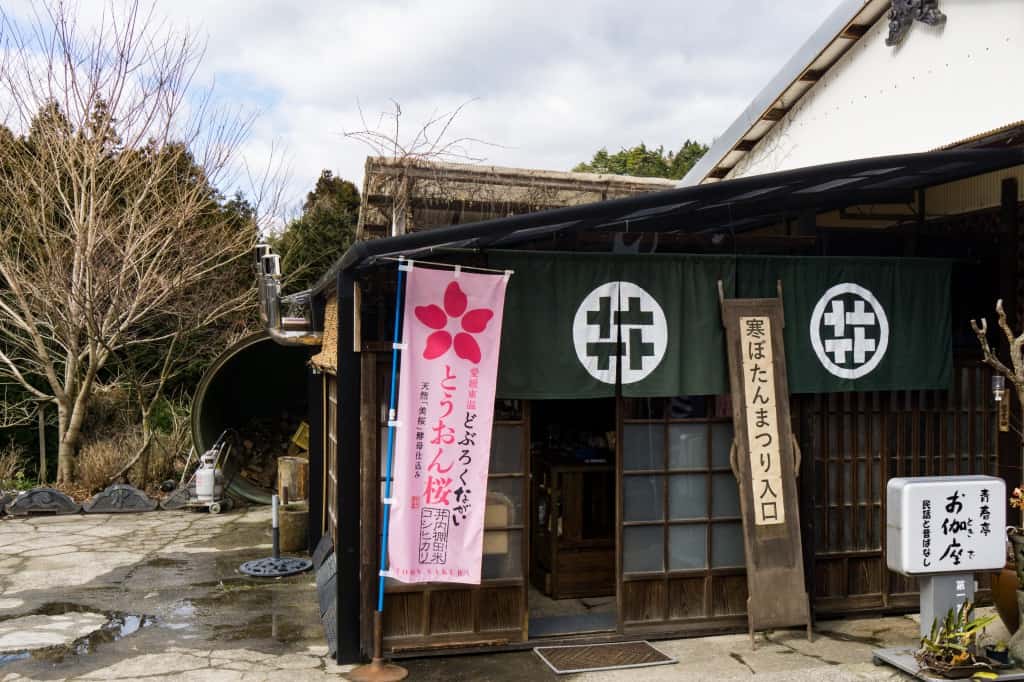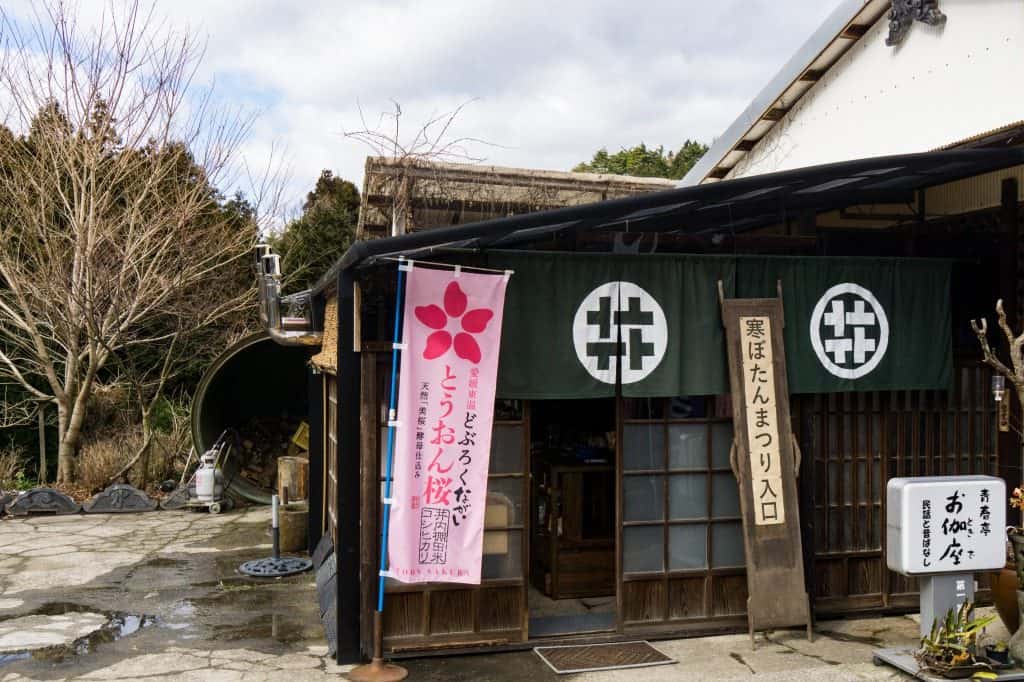 Botanchaya, a farmer's restaurant in a perfectly maintained traditional Japanese house, serves a wide variety of fresh and traditional Japanese delicacies.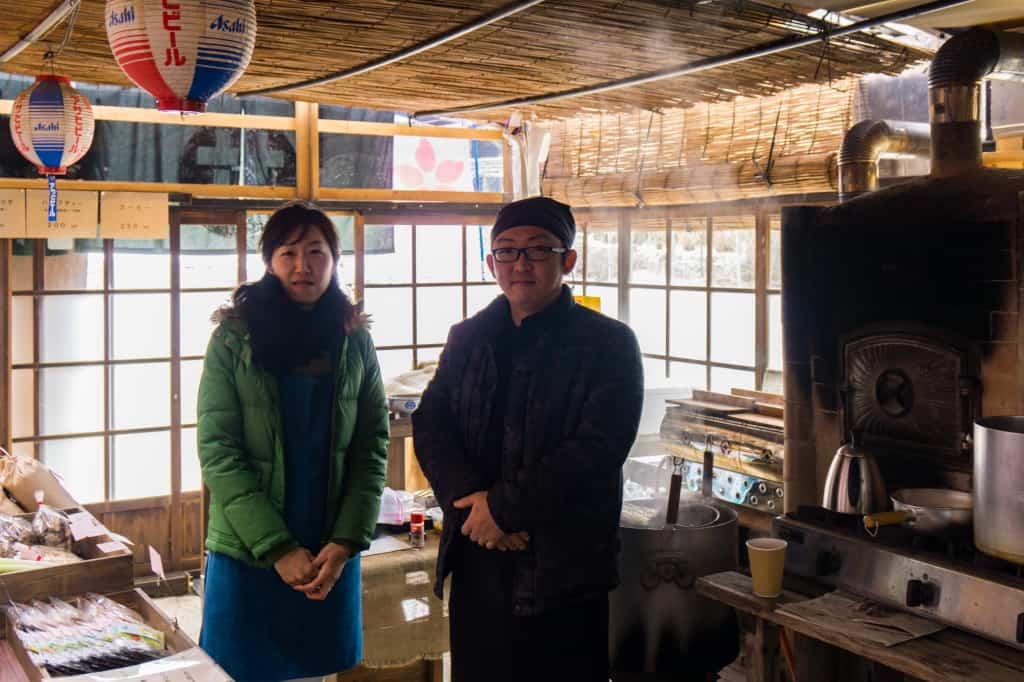 I was lucky enough to try out one of their lunch sets, a delicious combo set of udon noodles and oden. Aside from being superb in taste, the food at Botanchaya is also superbly fresh. All of the food that was served at Botanchaya originates in the local area.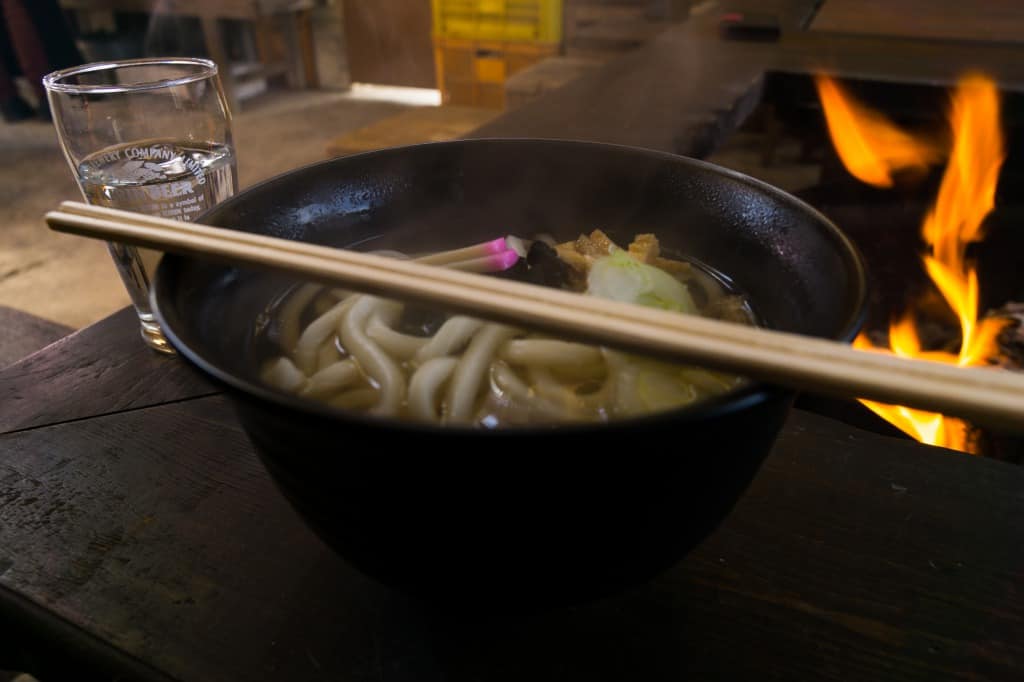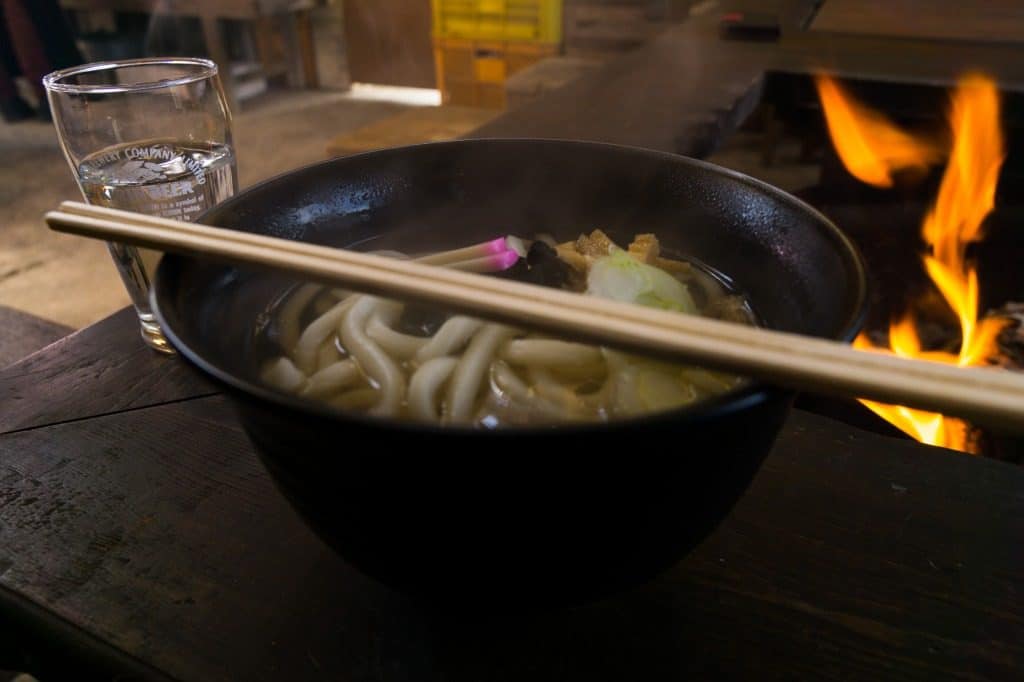 The table setting was also worth mentioning. It had to be one of the most unique dining experiences I've ever had. The table which was situated near irori allowed me to watch every step of the preparation of my meal, something that I thought was pretty rare when eating at a restaurant. The irori had a fire pit at its center, seeing the smoke from the fire rise up through the bamboo ceiling while snowing outside was a very surreal experience.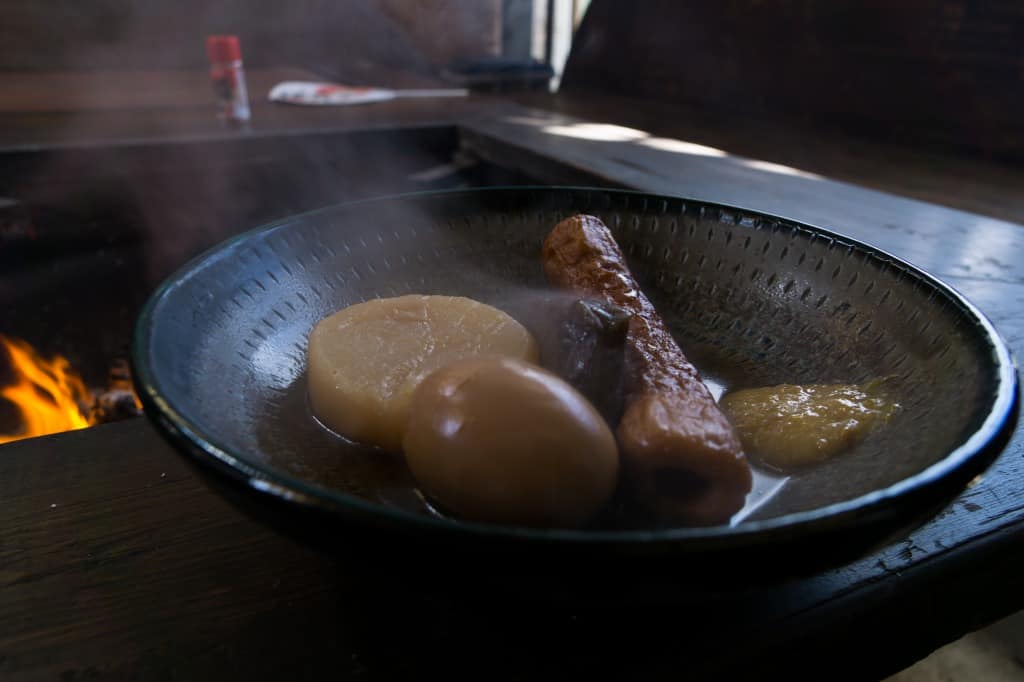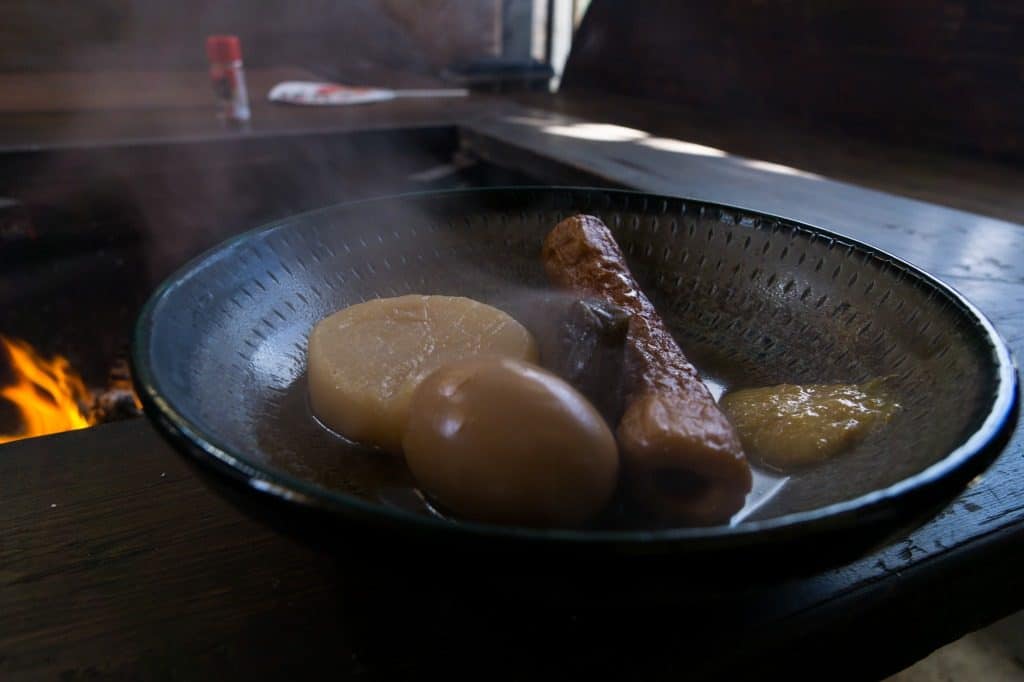 Doburoku Sake, Unfiltered Local Sweet Sake
In addition to being able to try out the local cuisine, I was also given a sample of a local sake called doburoku. This unfiltered sweet sake is made from the rice in the surrounding area. As a person who can't really handle very strong drinks, I found doburoku to be unexpectedly smooth and very much enjoyable.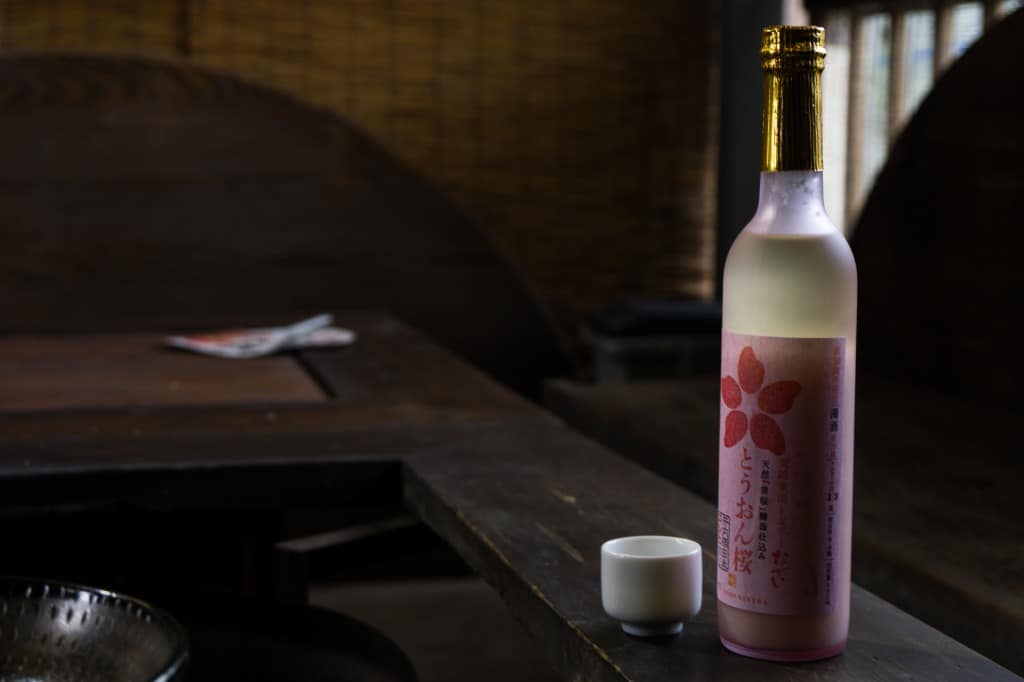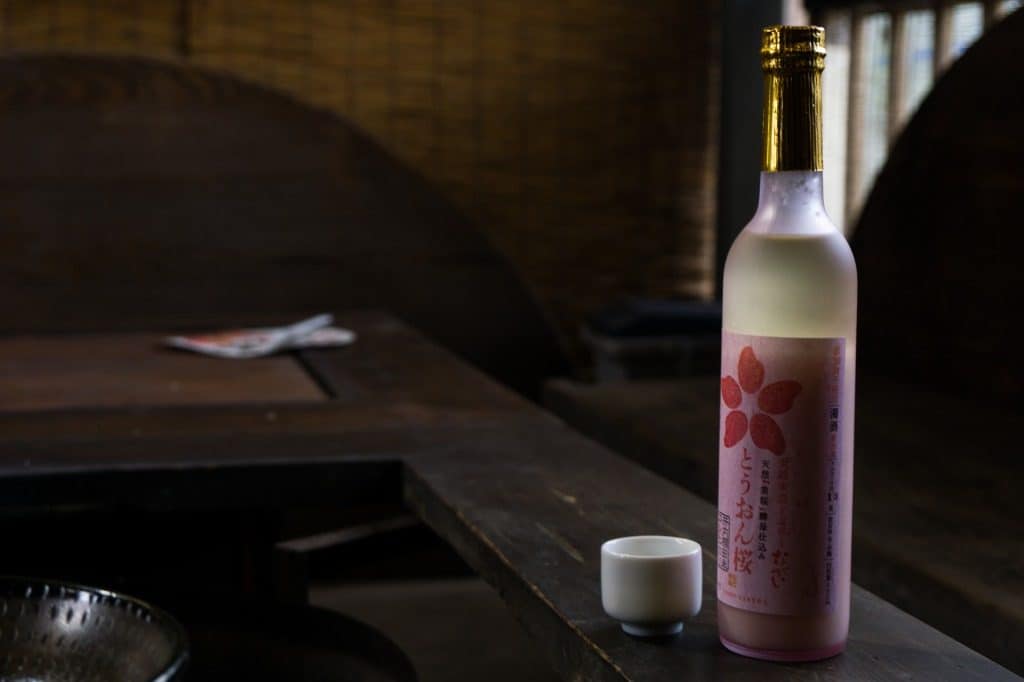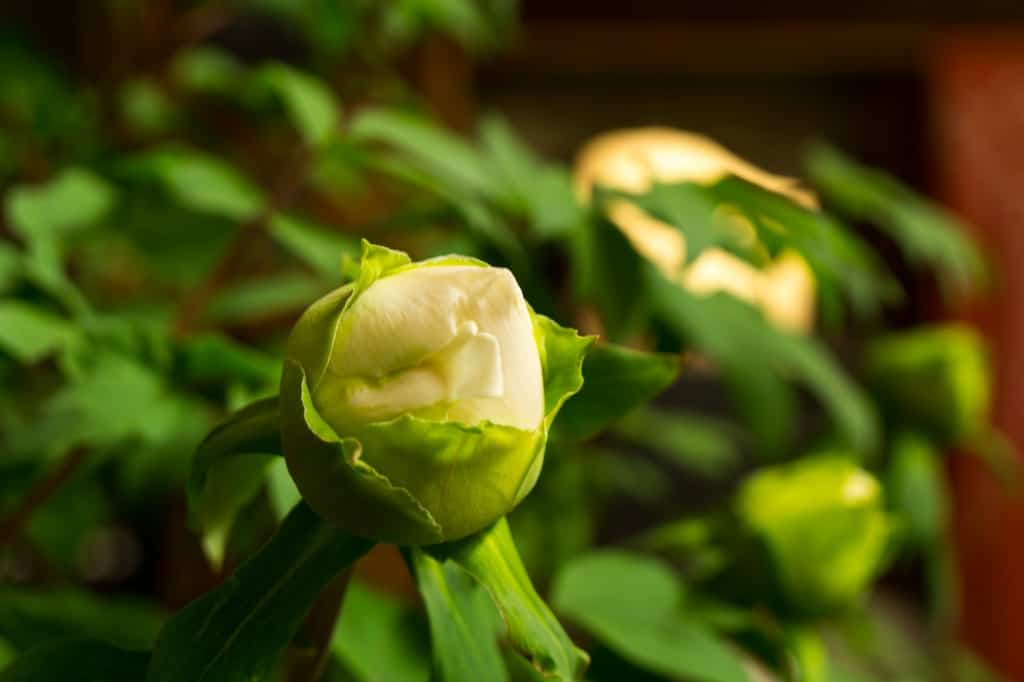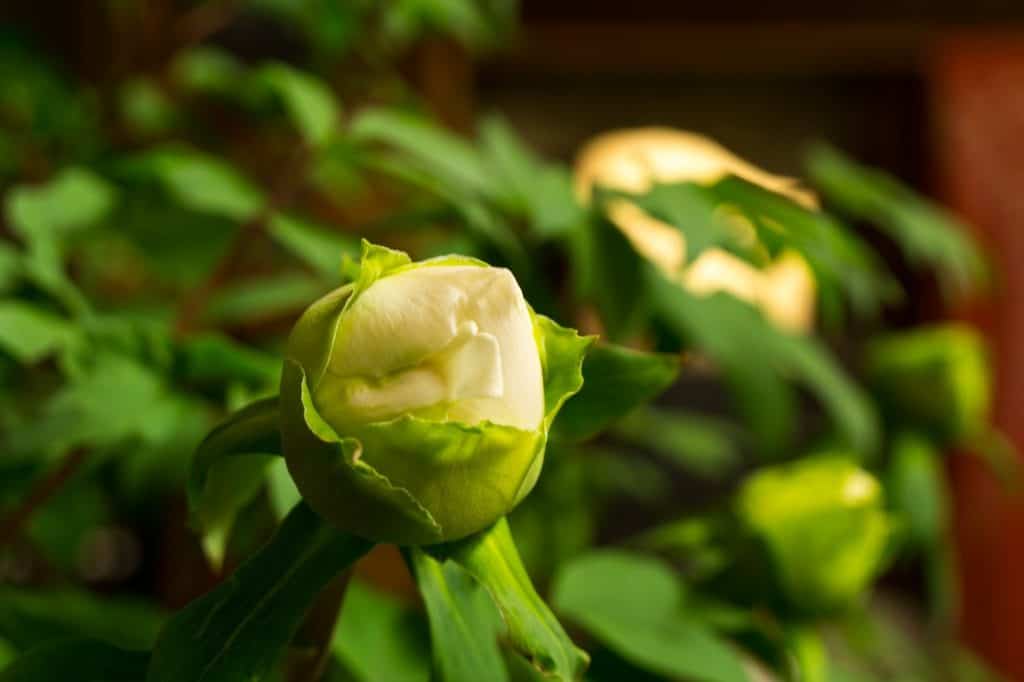 Flower Viewing at Botanchaya
Behind the main restaurant building, in a farm house that has been converted into a restaurant, I found two rooms which have been dedicated to flower viewing. Perhaps due to the environment in which they are being cared for, these flowers are able to bloom even in the dead of winter. The colors and fragrance of these flowers offer a relaxing viewing experience after your meal.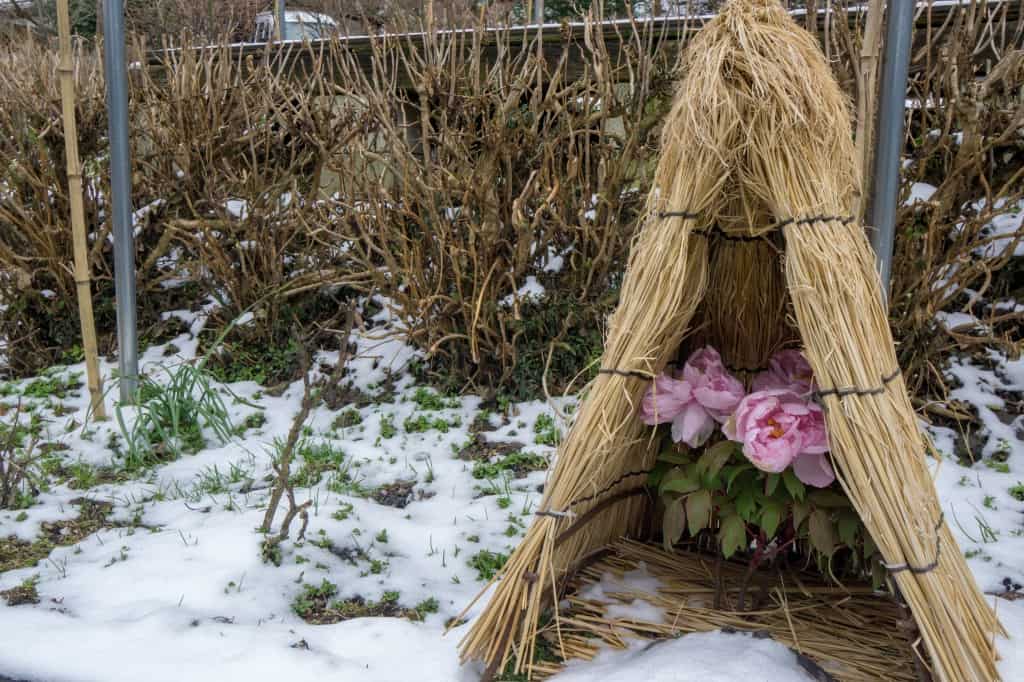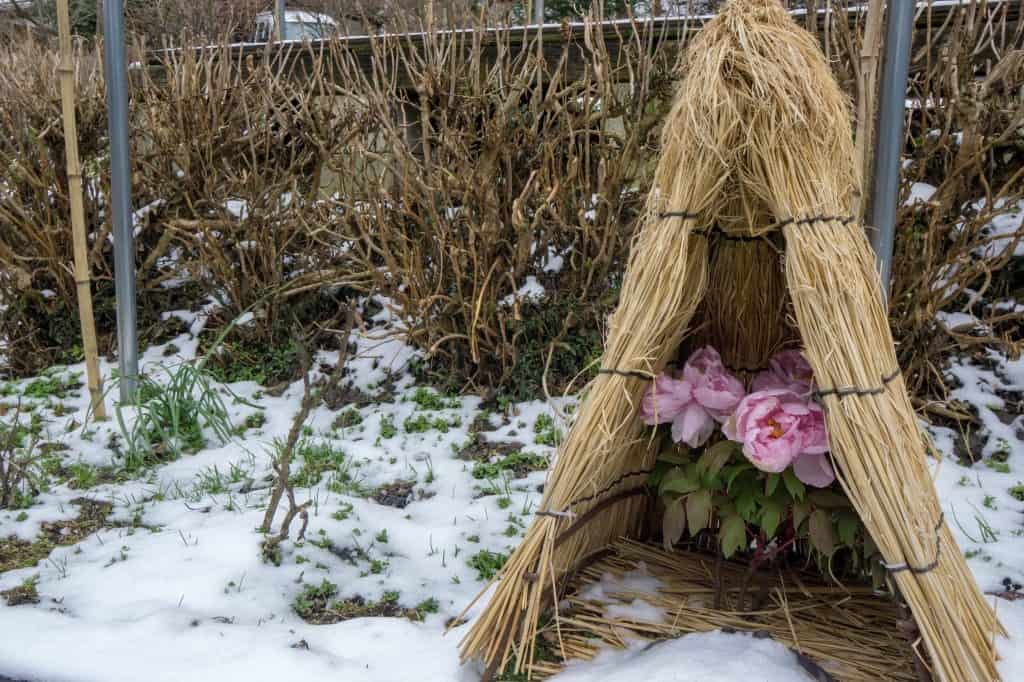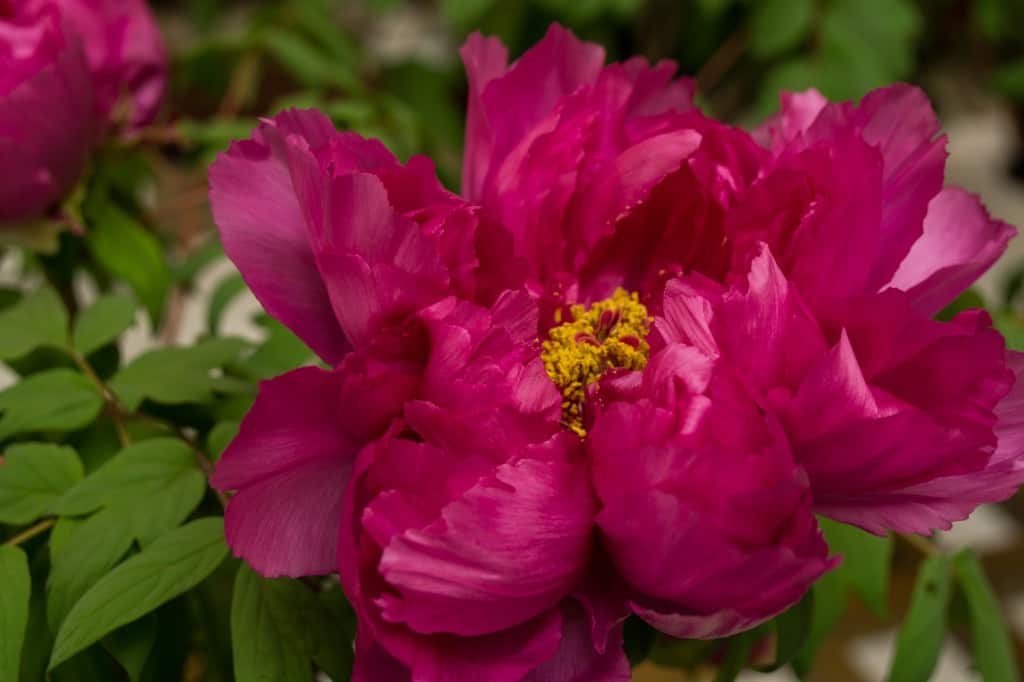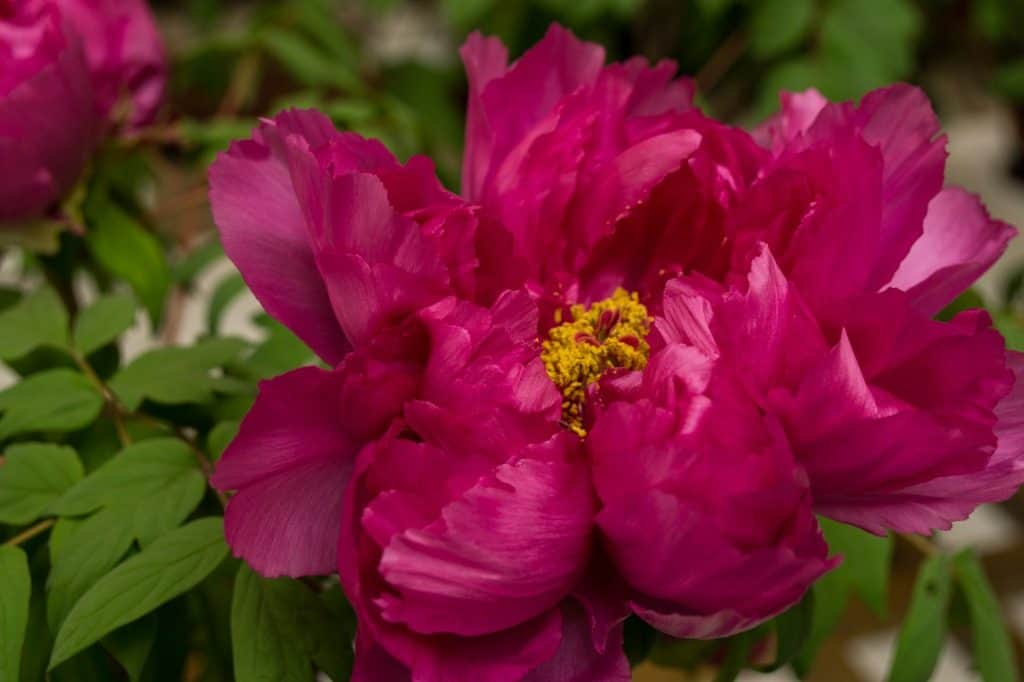 Antique Surrounding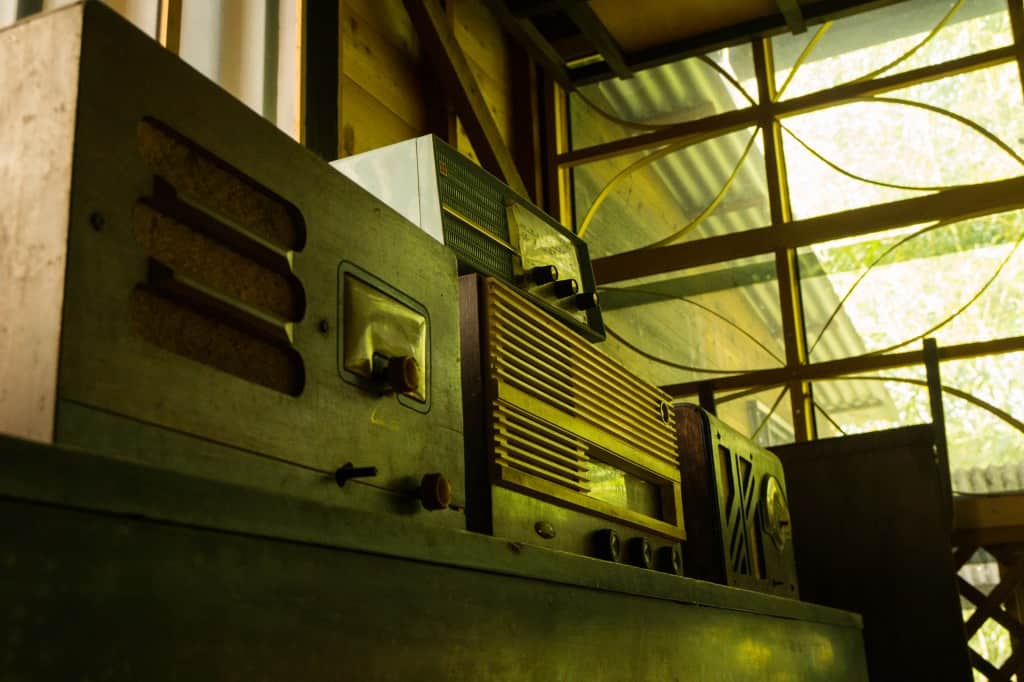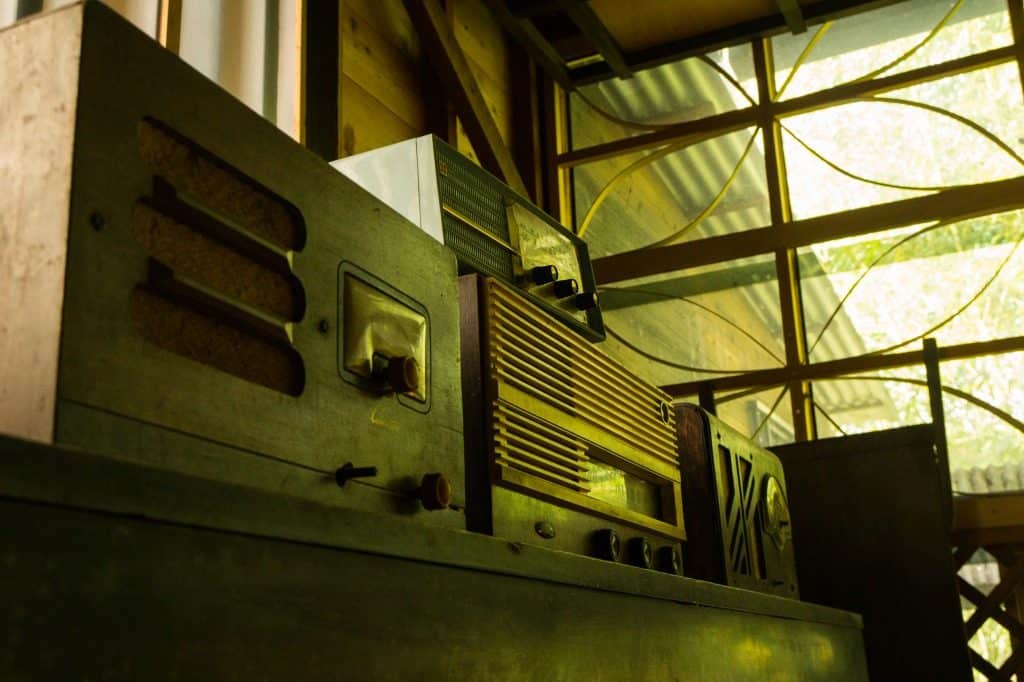 In addition to the magnificent array of flowers on display, there is also an impressive collection of antique pieces from Japan's past. Spread out across two room that make up the flower viewing area are traditional Noh Masks, antique radios, and artfully designed Japanese advertisements.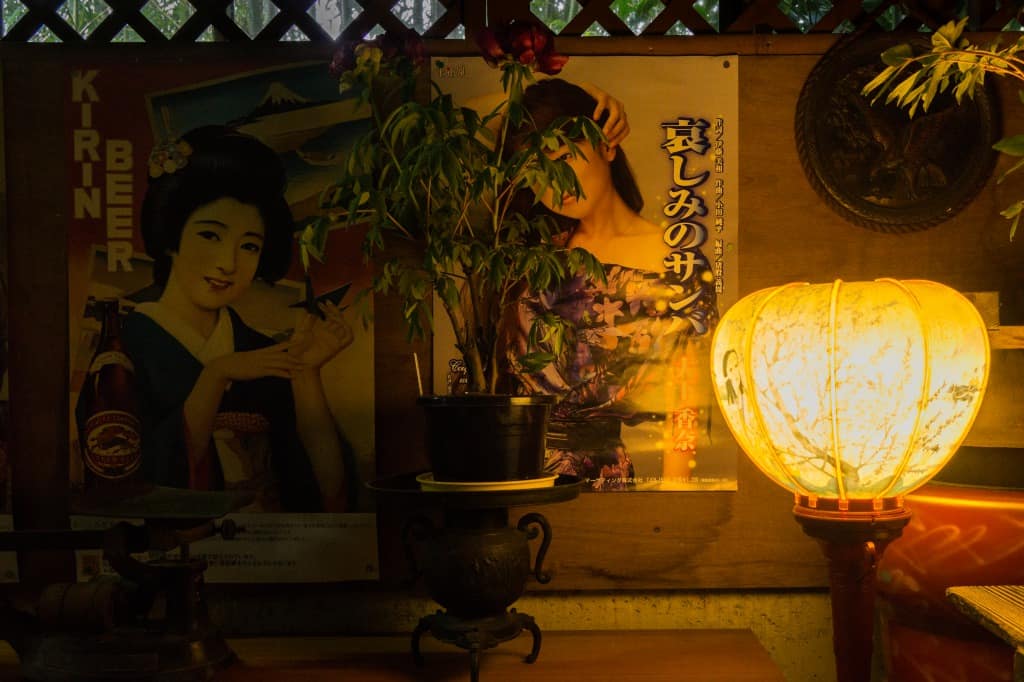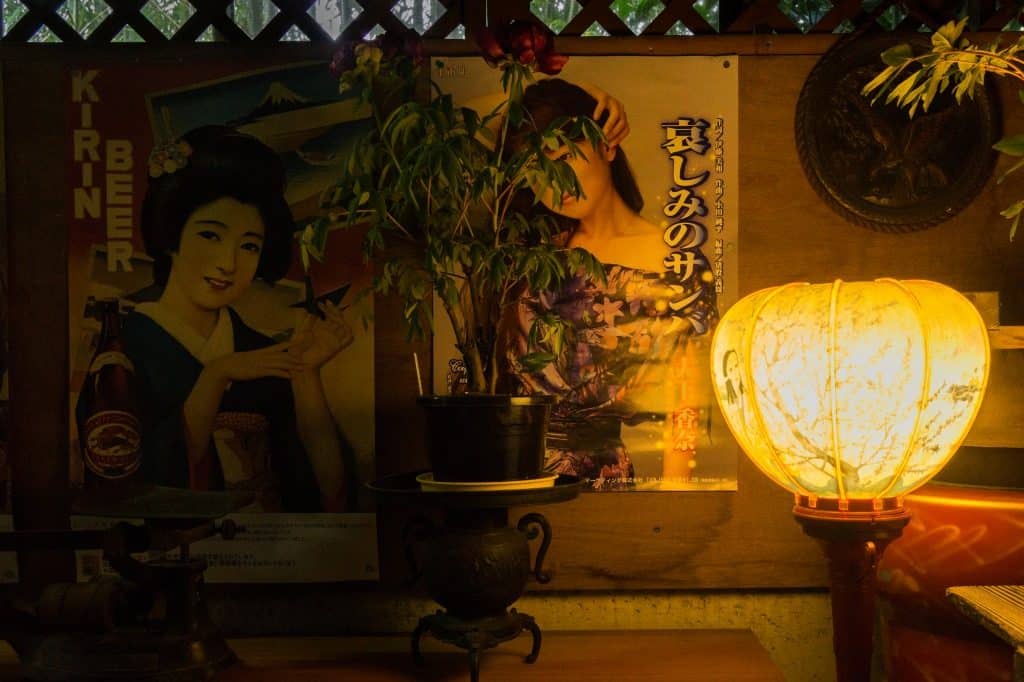 Authentic Japanese Irori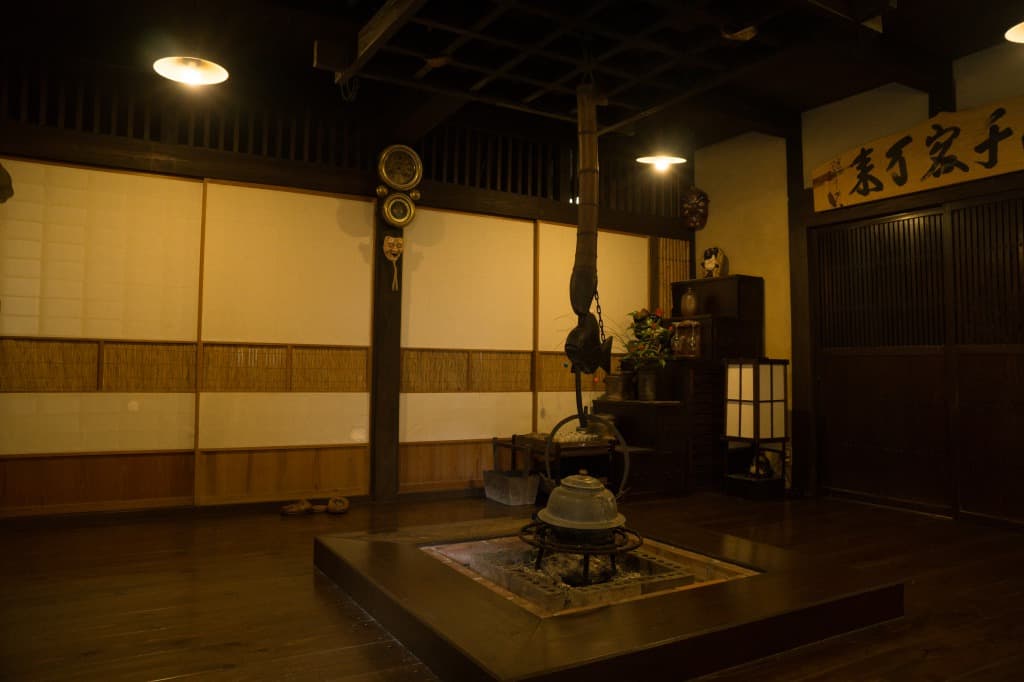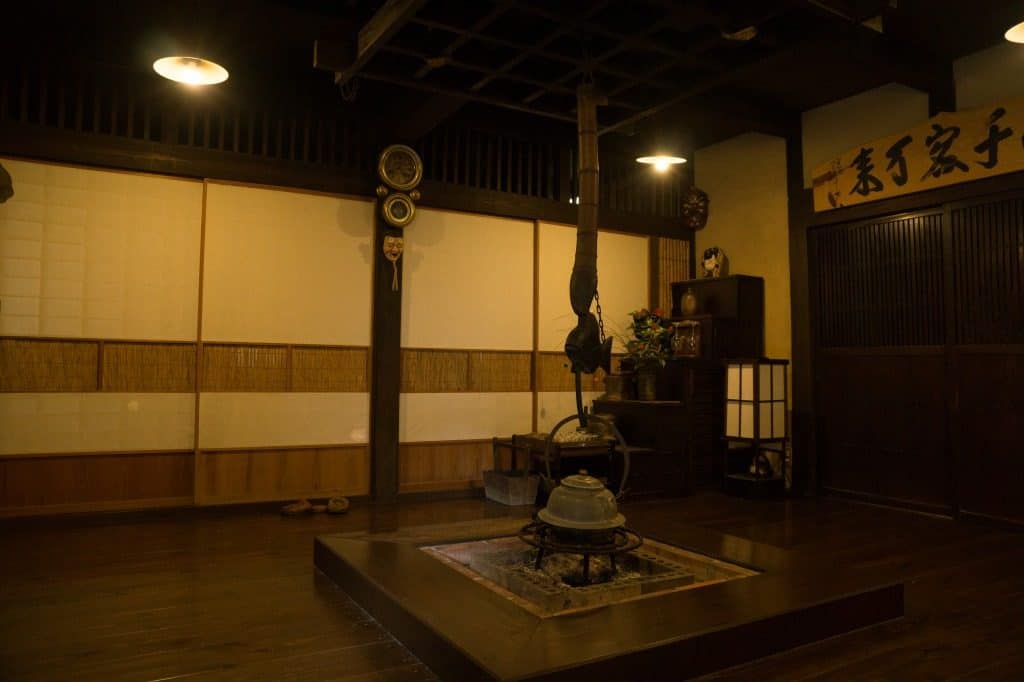 In addition to great food and beautiful flowers, Botanchaya is also home to an authentic irori cooking room. Although I didn't have the chance to eat in this style of room, there are rooms in the main house that contain this type of irori stove.
How to Get to Botanchaya
Toon is so close, and easy to reach, to Matsuyama that it makes the perfect day trip for anyone who plans on visiting the area.
From Matsuyama Station
Walk to Ootemachi Staion (about 5 mins)
Ootemachi Station – Yokogawara Station (30 mins)
Yokogawara Station by Taxi to Botanchaya (about 20 mins and 2800 yen)