Koshimizu (小清水町) sits on a unique spot between the Okhotsk Sea and the northern mountains of Hokkaido, with rolling farmlands in between. The coastal area used to be open sea but was cut off by a large sand bar and eventually became Tofutsu Lake (濤沸湖). It was here that I met my guide for the afternoon, Mako-san. He was jovial and quick to make a joke as he began sharing his knowledge of the area. He also seemed to be something of a local personality, running a youth hostel and a restaurant near Hama-Koshimizu Station.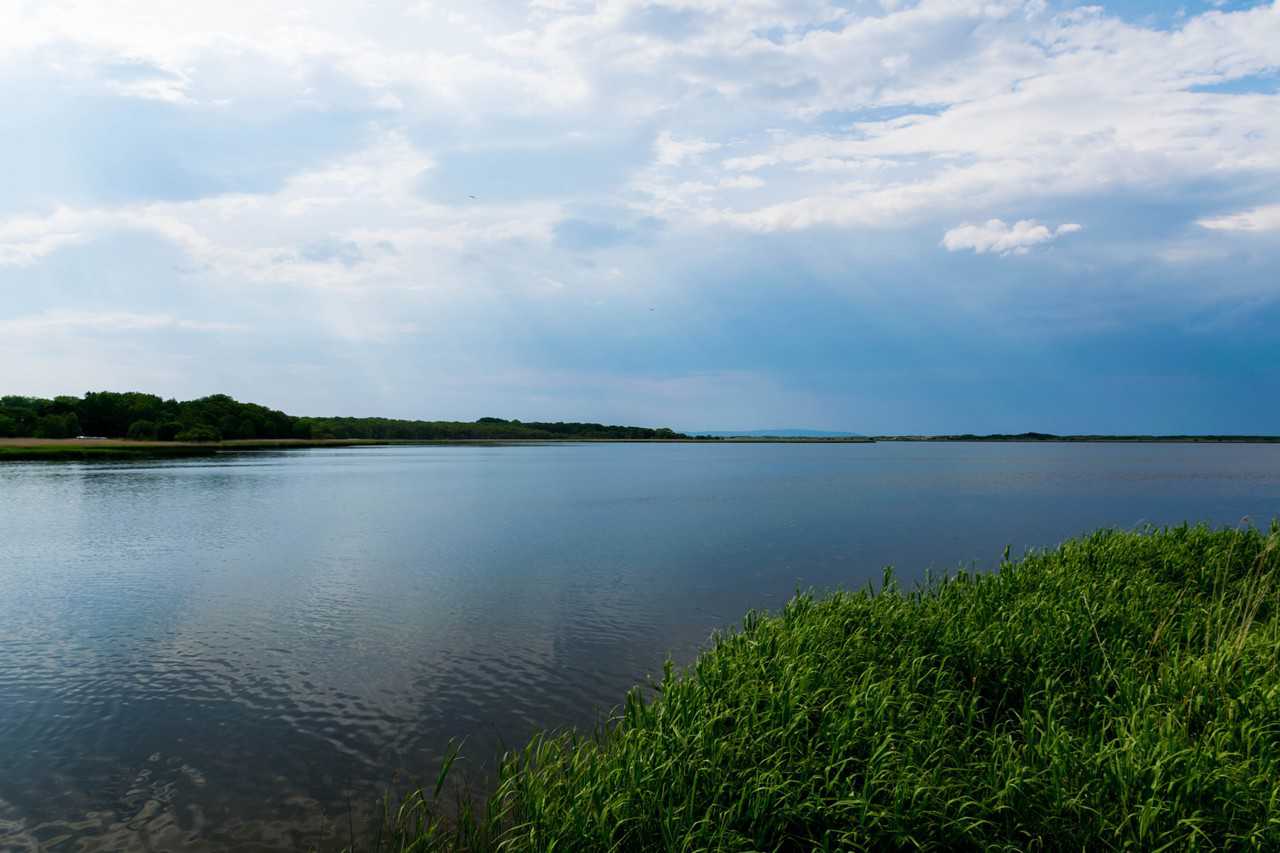 Rolling Farmlands and Bird Watching
Mako-san took me for a quick tour around Koshimizu to give a little background on the area before heading to the wildflower garden, Koshimizu Genseikaen. Because Tofutsu-ko is next to the sea, half of all bird species in Hokkaido can be found here, he explained. It's a very popular spot for bird watching. He had a small telescope that he would look through as he talked. Scanning the lake, he would stop, stand up and tell me to look through the scope at the center. Perched in a tree across the lake was a white-tailed eagle.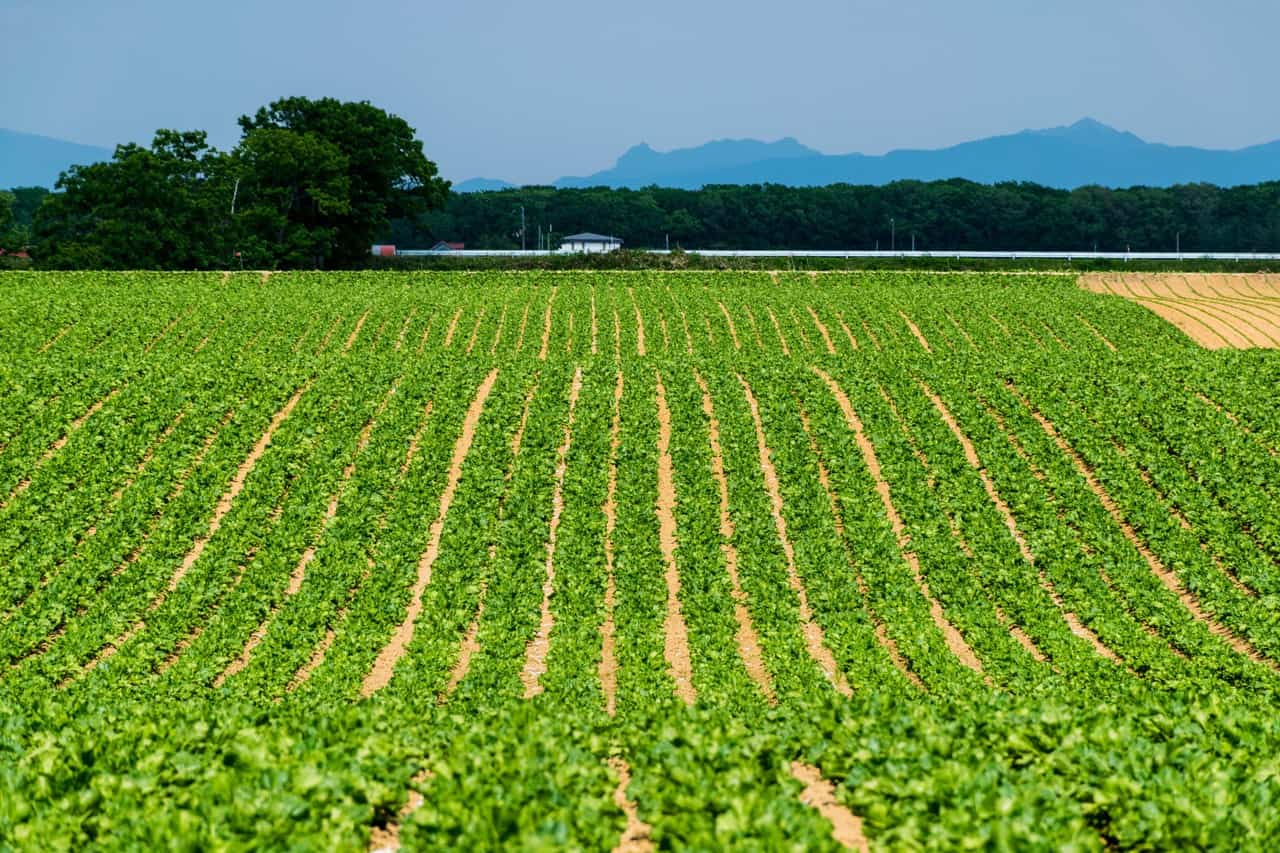 After a brief moment at the lake, we drove through farmland, where he told me the three main products of Koshimizu-cho were flour, potatoes, and beets. These beets are not typically eaten and are huge, bigger than a daikon (Japanese radish). Since these beets were not for eating, he quizzed me on what I thought they were used for. He then revealed that they are used for domestic sugar production in Japan.
Wild Flowers at Koshimizu Genseikaen
We got back in the car and drove a few minutes to the main attraction of the afternoon, the Koshimizu-cho Genseikaen (小清水原生花園). It is a beautiful natural flower garden that features several varieties of flowers that are in bloom throughout the summer months. Many species are native to this specific area of Hokkaido. From late June to early July, irises and a particularly famous variety of lily are in bloom.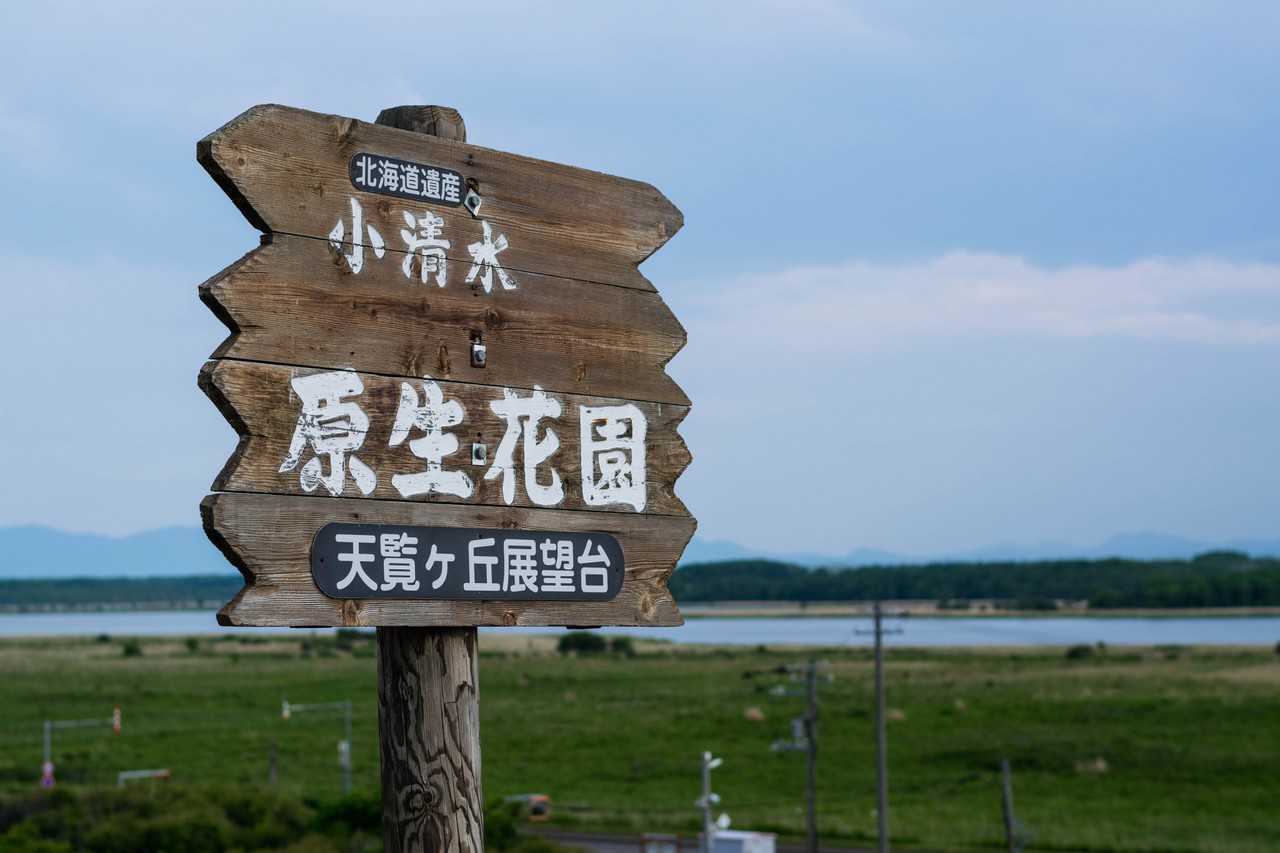 The garden is free to enter and is accessible by car or train. From the parking lot to the entrance of the flower park is a set of train tracks and a visitor center. Mako-san got excited as a small one-car train rolled by. He jokingly said you'll only see that once a day. In the visitor center, galleries of flowers and birds are on display. There are also a few souvenir shops and food stalls serving ice cream.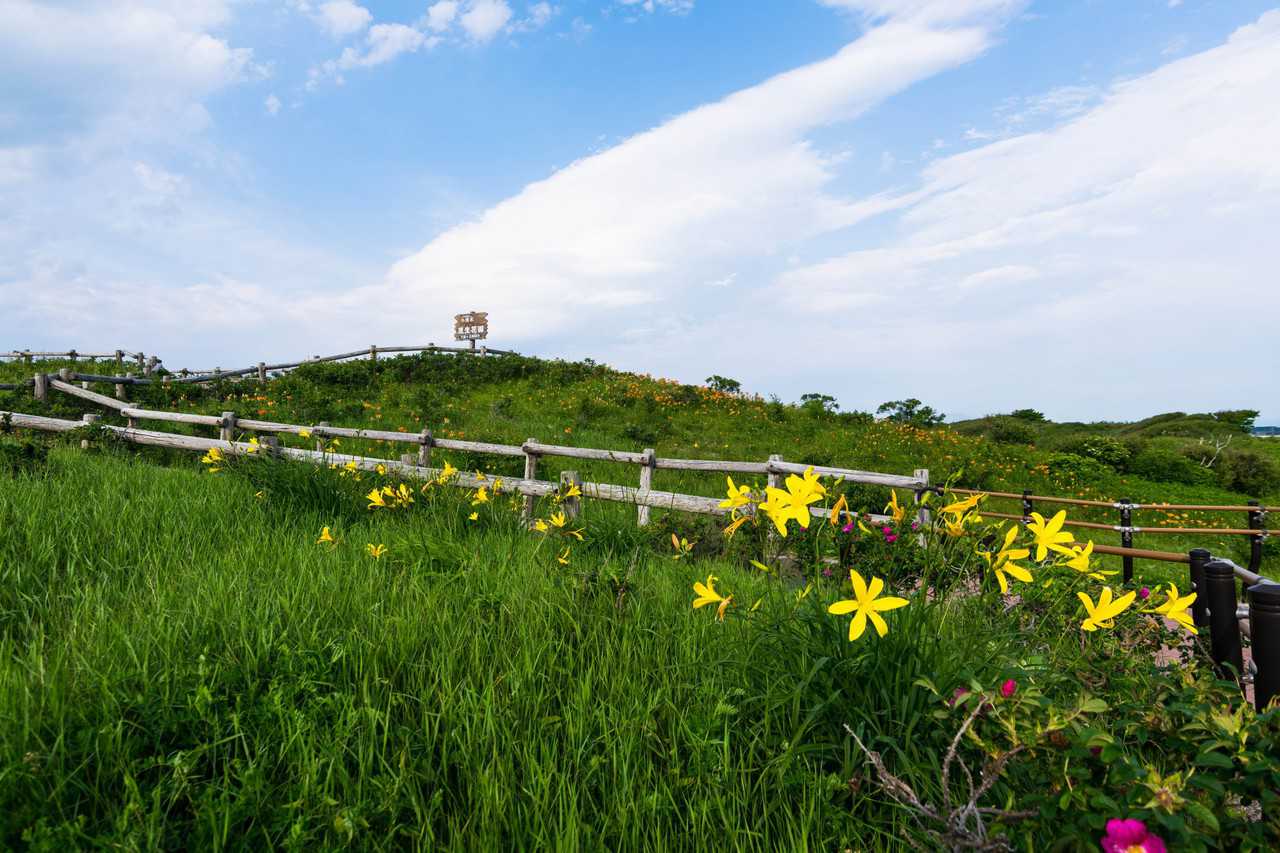 Koshimizu Genseikan has beautiful paths with flowers poking out here and there. Many of the flowers in this park start with "ezo", an older term used for Hokkaido, so anything with ezo in front refers to varieties native to the area. The ezo-sukashiyuri seemed to be a local symbol, as I noticed it on many road signs here and in Koshimizu-cho.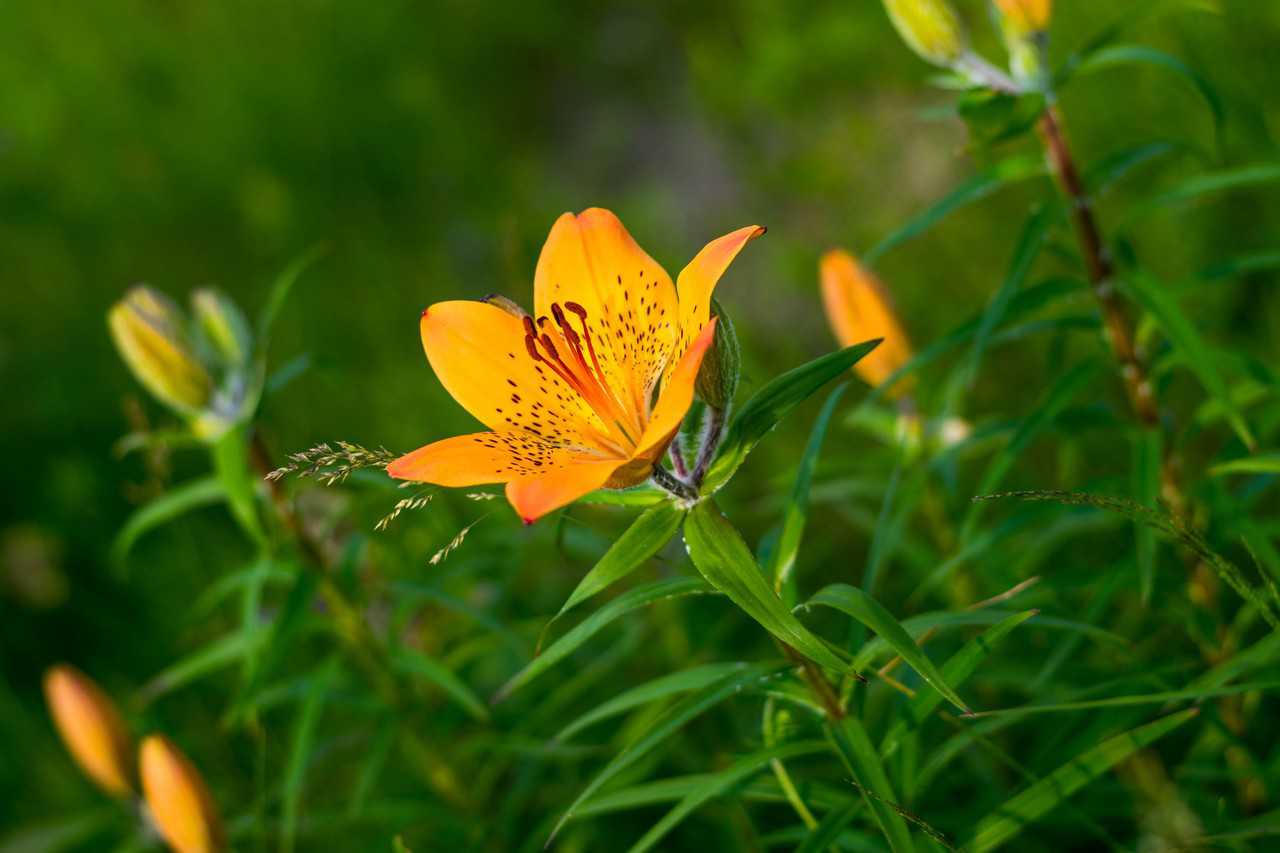 Mako-san pointed out flowers along the way that were tiny in comparison to the larger lilies in bloom, saying there is a small white flower that is his favorite. Just at the end of their bloom was a small black flower called kuroyuri, or black lily. We found only one small one that the untrained eye may have missed. Mako-san pointed it out to me among the grass.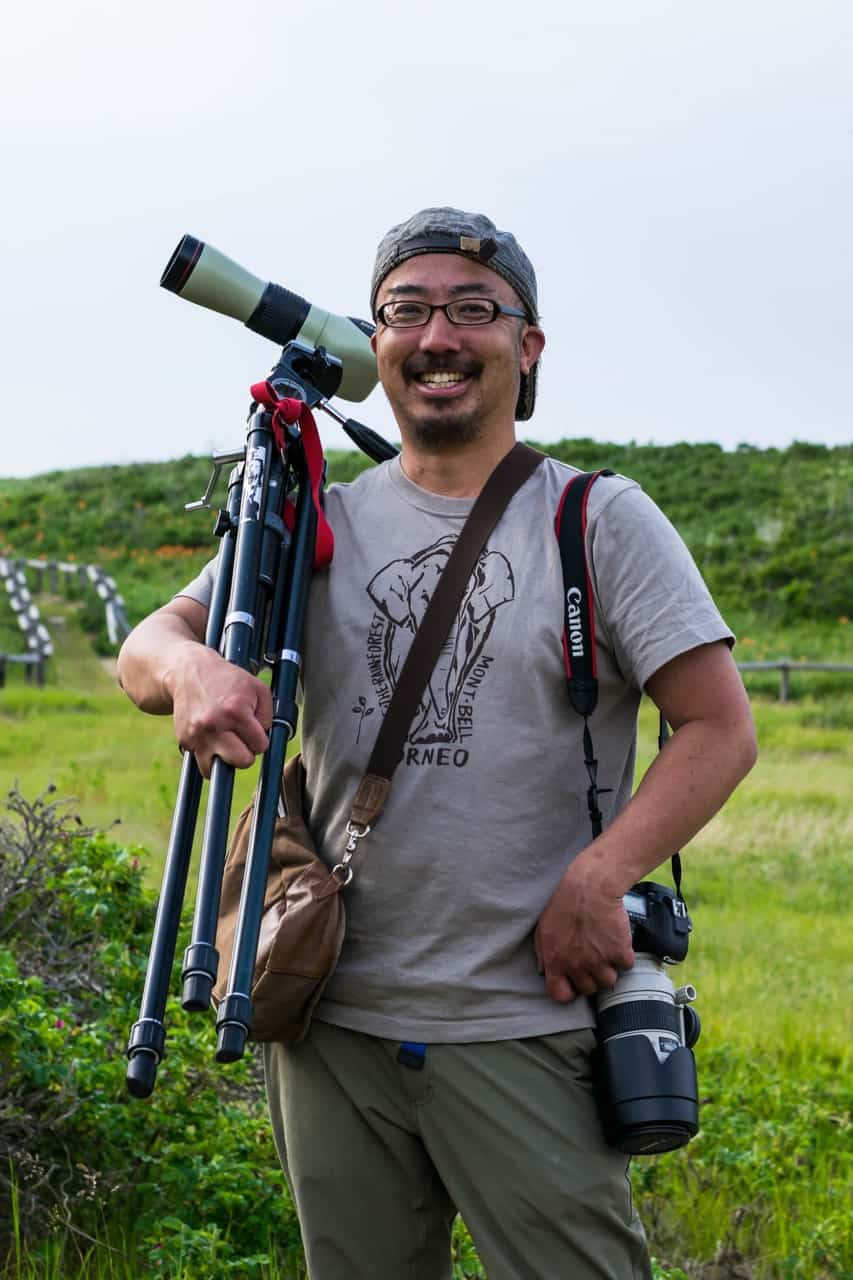 In the flower garden, he set up his telescope again and pointed out some more birds. He showed me the male and female versions of a small bird called a benimashiko, a vibrant red bird that was beautiful and moved with the quirkiness of a cartoon character.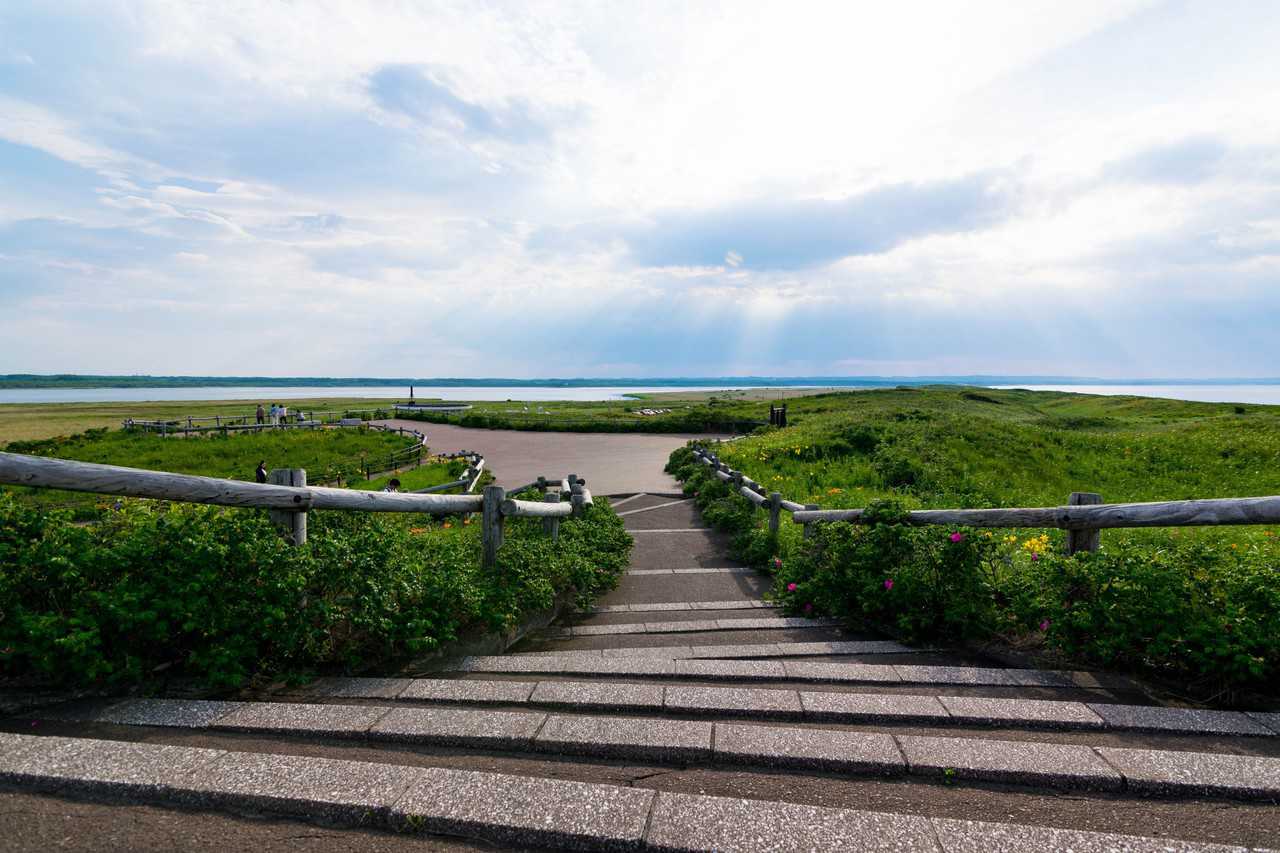 Further down the path, the garden opened up to a beach with crashing waves revealing the Okhotsk Sea. It was a warm day with a cool breeze from the sea. Ezo-noshishiudo was in bloom along the railings. It is because of the sea blowing salty air that the marshlands become so fertile. Koshimizu Genseikaen has ideal conditions that make it ripe for many unique varieties of flowers to grow.
Information about the Koshimizu Genseikaen tour
An hour and a half tour explaining the flower names start at about 3,000 yen per person. For more information on tours and online applications, please visit the Tofutsu Ko website. Tours run from 8:30 a.m. to 5:30 p.m. between May and September and from 9 a.m. to 5 p.m. in October.
All-in-all Koshimizu Genseikaen is a must-stop in Koshimizu-cho during the summertime. It is a lovely place for an afternoon stroll through its many paths. It is a good place to slow down, look a little closer, and take in the details.
This article is a four-part series on travel within Koshimizu. For more things to see and do, check out a trekking guide up Mt. Mokoto, a pottery workshop perfect for beginners, and a guided cycling tour through Eastern Hokkaido's breathtaking natural landscape.
Sponsored by Koshimizu Tourism Association