The traditional Japanese washi paper has been made in Japan for centuries. Discover with us the incredible stationery Ozu Washi, that keeps alife this tradition at the very center of the modern great city of Tokyo.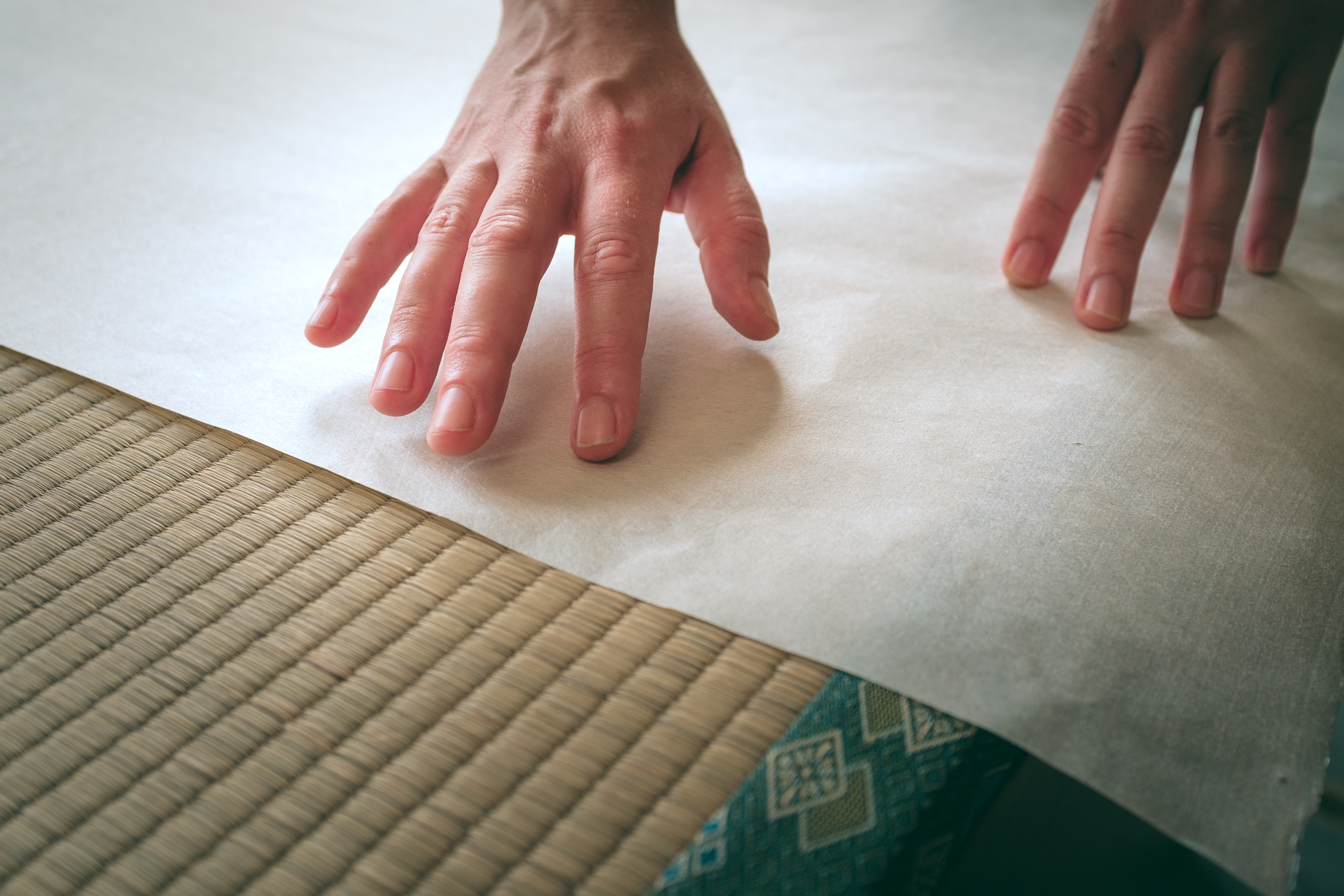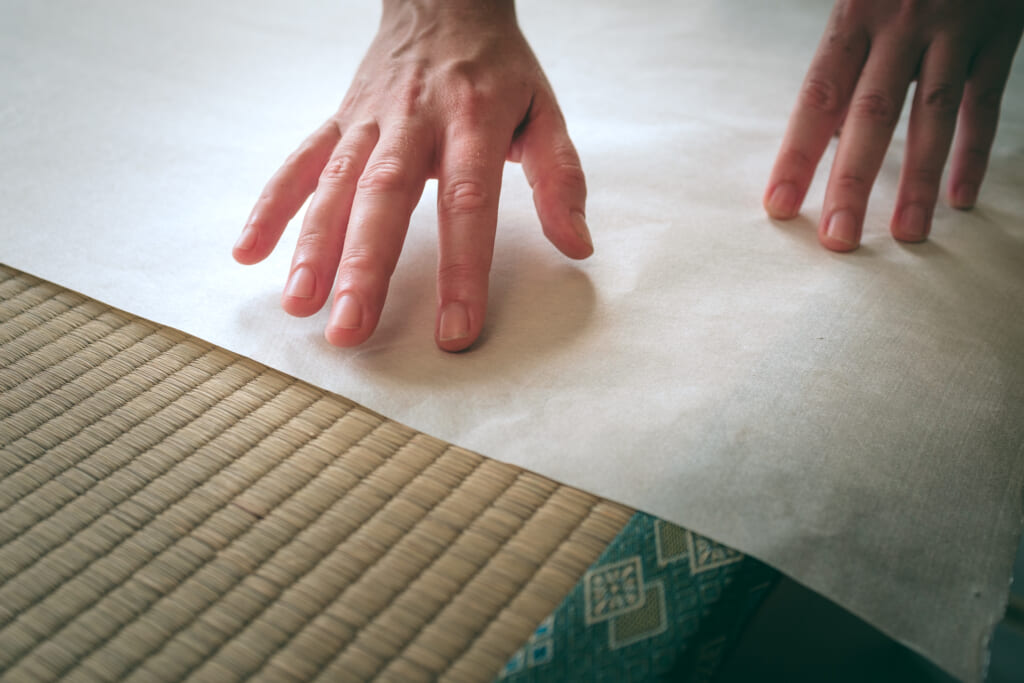 Japanese Washi Paper, Listed of UNESCO Intangible Heritage Items
One of my favorite Japanese products and artisan specialities is washi paper – it is beautiful, natural and comes in a large variety of patterns and designs. Washi is a traditional style of paper that is made in Japan. Its meaning literally shows how Japanese it is, as "wa" means Japanese, and "shi" means paper.  
In ancient times, washi paper was made from the pulp of three plants: the paper mulberry, the mitsumata bush or "paper bush" and the ganpi bark or "paper fiber". In some occasions, bamboo, hemp, rice or wheat can also be used. This unique manufacturing technique made it part of the Washi is one of UNESCO's Intangible Cultural Heritage Objects.
Where to Get High-Quality Japanese Washi Paper in Tokyo?
If you are thinking of buying stationery products, you can find a huge variety of shops in Tokyo in order to fulfil your dreams. Nevertheless, if what you are looking for is high-quality washi paper, the best option is to visit Ozu Washi, one of the best washi shops in Nihonbashi since 1652.  
In my opinion, it is the best store in the city for washi paper, which is much more common in the countryside of Japan, as it was traditionally produced by farmers. For a densely populated city like Tokyo, a shop of this calibre is a rare find.
The Hand-Made Paper of Ozu Washi Stationery
All the paper is made in-house, through the handmade process which is believed to have begun around 700 A.D. during the Heian Period. Ozu Washi has been specializing in washi paper for more than 350 years.  The dedication and expertise to the art of paper production are very clear, from the quality of the products to the attentiveness of the staff.
Ozu Washi specializes in different kinds of paper, in all different sizes, colors and patterns. There are hundreds of different flat files and shelves that you can spend hours sorting through. There are also sets of smaller sheets of paper sold in rolls, between four and six sheets, for lower prices – perfect for experimenting with patterns if you don't want to commit to large sheets.
Washi, for Calligraphy, Ukiyo-e, and Origami!
Washi is used in many Japanese arts such as origami, shodo (calligraphy), ukiyo-e, and even to conserve and restore books. I personally love to use washi for decoration and artwork, as well as for giving gifts. The last time I was in Ozu Washi I was on a mission to find gifts for friends who had never visited Japan before –  I was pleasantly surprised by how many perfect gifts I found. They have beautifully decorated boxes, wallets, purses, lamps, business card holders, tons of stationery, and much more.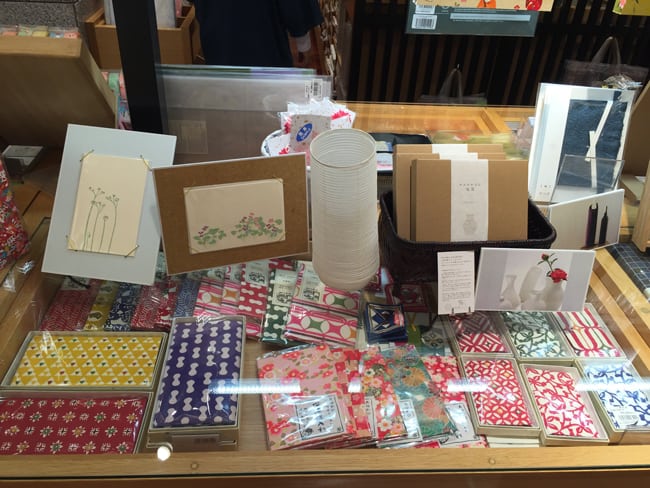 Even though many of the Japanese patterns people are interested in are available in thousands of shops around the city, I highly recommend stopping by this store if you are looking for traditional Japanese papers, stationery supplies, or gifts. Ozu Washi is high-class, handmade, traditional washi paper that has a long and rich history. The staff will graciously cut papers for you and wrap your purchases, and there are English speaking staff members available if you require detailed explanations.
Ozu Washi Also has a History Museum!
This store also is more than just a shopping experience. In addition to the paper products, Ozu Washi also has a history museum, art gallery and culture classroom. You can even make your own sheet of washi paper and learn about the whole process; just make sure you make a reservation in advance. Ozu Washi offers various genres of classes, including calligraphy, engraving, and ink painting.
Practical Information
Ozu Washi is located in the Nihonbashi neighborhood of Tokyo, just a ten-minute walk from Kanda Station on the Yamanote Line. You can also get there with the Ginza or Hanzomon Line from Mitsukoshimae Station, the Hibiya Line from Kodemmacho Station or the JR Sobu Line in Shin-Nihonbashi Station.
The store opens from 10 a.m until 18 p.m, every day except Sunday.
A beginner washi paper workshop in which you will create an A4 sheet costs 800 yen. Don't forget to make a reservation in advance, and if you want more information you can find it on the store's website.
If you're in Tokyo and have an interest in traditional Japanese culture or arts, I hope you have the time to make your way to Ozu Washi. Enjoy!