Sponsored by Ojika Town
A visit to Ojika island will certainly reward you with a plethora of stunning scenes of nature, but one must not overlook the culture rooted in the island's rich history. There is no better way to engage the culture of Ojika than to participate in it, and you may meet some of the warm-hearted residents in the process. I had the chance to engage in two unique experiences during my visit, both of which will remain heartfelt memories not only because they were interesting and engaging but because of the people behind the experiences.
Printing my own Postcards at Ojikappan
We all love to send postcards to our friends and families to let them know we're doing okay on the other side of the world. But finding the perfect postcard for the occasion isn't always easy. Here on Ojika, I had the chance to design and print my own postcard, a perfect way to later write down my thoughts and experiences of the days spent on the island (and of course to send it to someone afterwards), at Ojikappan, a traditional print shop run by a most unusual person.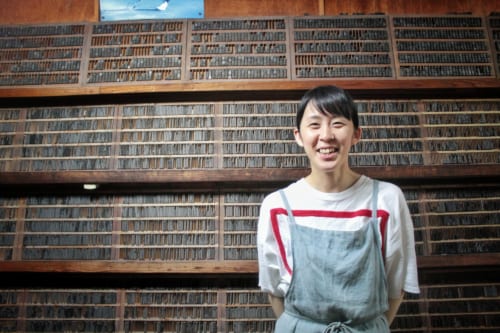 For four generations of owners, Ojikappan is still as busy as ever. Even in 2019 when mechanical printing seems like an anachronism, 31-year-old Momoko Yokoyama manages the traditional shop with her father. She tells me that they're currently looking to hire additional employees, a need based on their thriving business. Ojikappan is a family business and is literally connected to the family house, which has stood in its location for 200 years. Stepping into the shop, I felt the nostalgic atmosphere present between the seemingly endless rows of stacked printing blocks. And there was Momoko Yokoyama, a young woman who is already a master in the art of printing, ready to give me my first lesson in typesetting.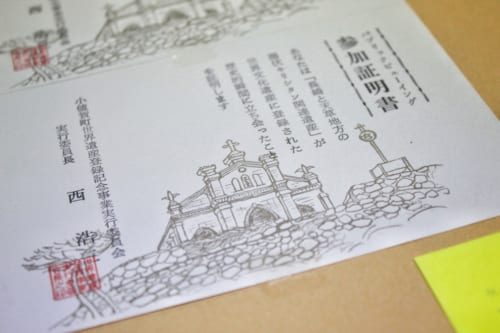 Yokoyama-san also explained the current business model Ojikappan utilizes. Not only does the shop offer printed goods, they also specialize in design of all sorts, although the majority of business comes from business cards. A local example of their expertise in graphic design is the logo of the TanTan Bakery found in Ojika's town center, which Yokoyama-san designed herself. Although she studied graphic design in Tokyo, at the age of 23 she decided to return to Ojika as a successful graduate to continue the family business, enriching it with her admirable design skills.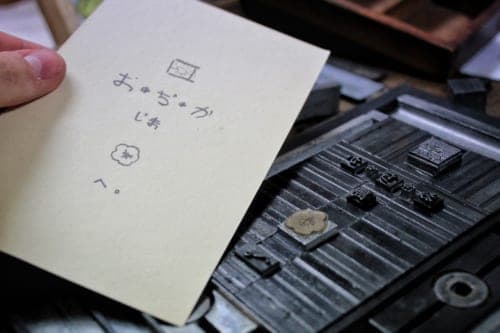 "Admirable" isn't a word I would use to describe my own postcard design. Well, everybody has to start somewhere, I guess. After assembling the printing blocks according to my questionable design choice, everything was ready and set for the actual process of printing.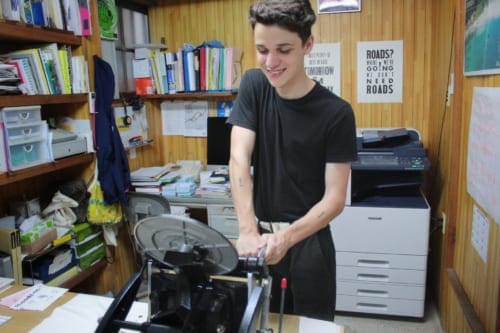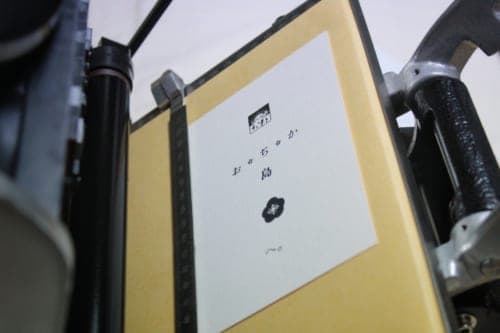 After inserting the assembled set into the printing press, my next task was to create a good print. And a well-printed result it was, thanks to a firm but gentle push on the lever. And that's how I learned how to manufacture my own postcards, all thanks to a unique experience provided by Yokoyama-san and the Ojikappan Printing Shop.
Website of Ojikappan (in Japanese): https://ojikappan.com/
Pottery-time with Akatsuchi Pottery Experience
The next experience awaiting me was the Akatsuchi Pottery Experience. The Word "Akatsuchi" is comprised of the two kanji 赤 (Aka = red) and 土 (Tsuchi = ground, soil). The name comes from the color of the soil on Ojika, which colors the clay used in the pottery process. Since Ojika is a volcanic island, the red volcanic soil can be found all over it. The local pottery is a unique Ojika product, known as "Ojika Yaki". Udo-san and Ikeda-san, two very experienced potters, took up the challenge to teach me how to craft my own "Ojika Yaki".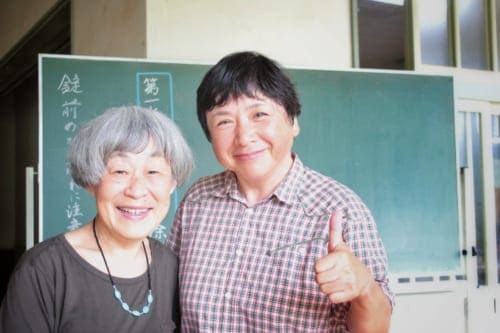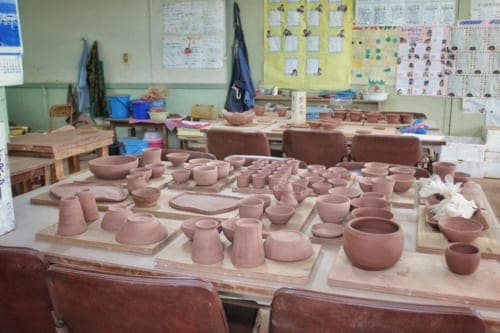 Their studio, a former kindergarten, contains some of the most professionally hand-crafted pottery imaginable. I knew my two teachers had decades of experience from which they would instruct me.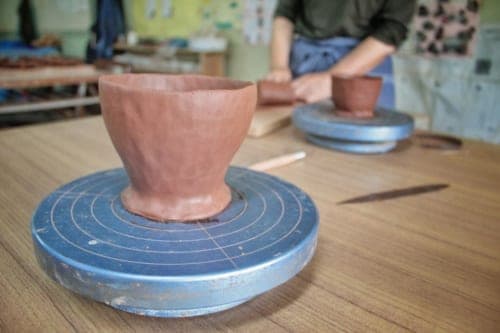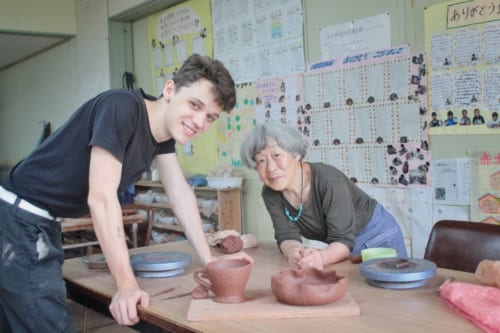 Before Udo-san instructed me on how to handle the clay, I had to decide what end products I would like to have. And so I decided on what would be most useful in my kitchen: a large coffee mug and an abstract salad bowl. Finally, I was able to touch the clay, running it through my hands. The texture, the mass, everything just began to feel right.  I wanted that mug and that salad bowl to be just right for me and to my surprise, they actually turned out pretty well. Even Udo-san was impressed with my two new kitchen items. Thanks to her friendly and gentle instruction, the time we spent forming the clay was truly engaging and didn't end in a clay-tastrophe.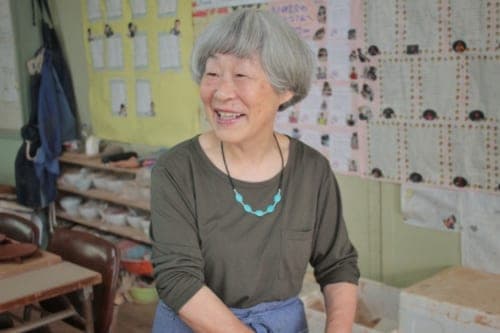 If you're planning a trip to Ojika, I definitely recommend experiencing these two activities. Anyone of any age will appreciate both experiences and just have a lovely time with the locals enjoying and sharing their craft. So go ahead, design and print your post card, get clay under your nails and take these new memories home with you, all the while supporting the local community.
Additional information on Akatsuchi Pottery Experience (in Japanese): http://ojikajima.jp/travel/taiken/3954.html
Reaching Ojika Island
Many travelers might worry about the accessibility of an island like Ojika, quite a distance from Kyushu's shores. Despite the four-hour journey by ferry, Ojika is actually simpler to reach than many land-based destinations. The route I took, which proved to be very easy, started from Fukuoka's Hakata Port.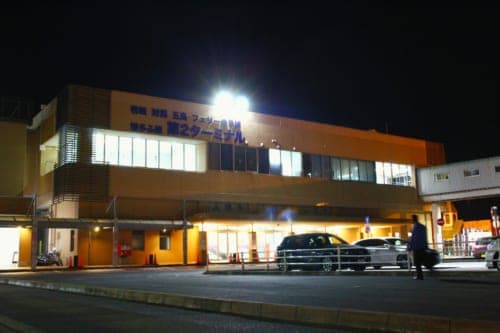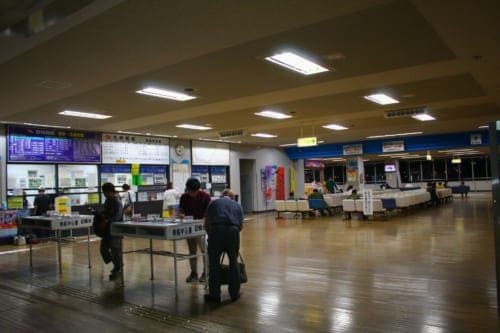 Find your way to Hakata Port's ferry terminal by bus or other transport and make your way to the ticket counter shown in the second picture. After purchasing your ticket to Ojika, the ferry isn't far away either. The terminal only has two exits, the left of which is the entrance gate to the Taiko ferry for Ojika. Just be there on time and nothing can go wrong!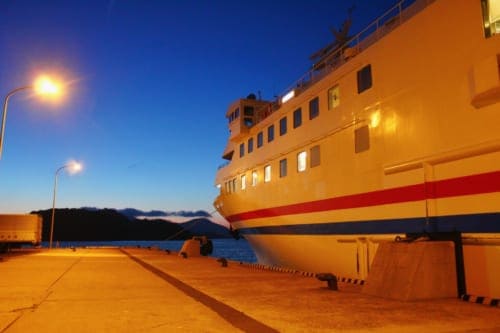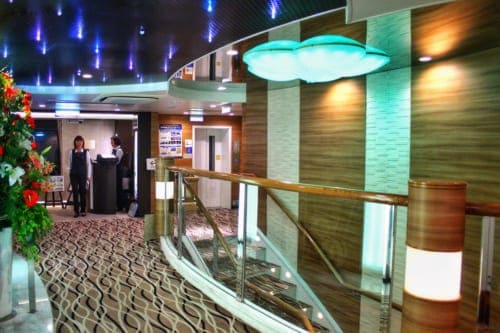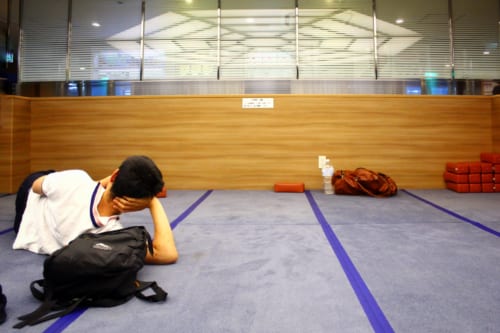 Inside the ferry, you'll realize what a fancy cruiser you're actually on. For the four-hour journey ahead, Taiko offers pretty much any kind of facility you'll find useful to pass the time. From an observatory deck to two large communal sleeping rooms and even private cabins (for an extra fee), those 4 hours passed quickly.
Website of Taiko Ferry Services: www.nomo.co.jp/en/guide.html